Saturday's Heavyweight Fight Card a Science Lesson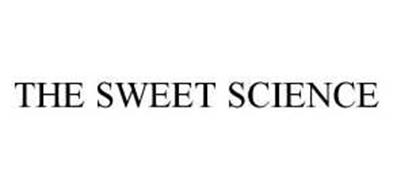 Don't forget to put on your white lab coat Saturday night because you'll be witnessing fundamental science in action. If you have kids, be sure to sit them down to experience a critical lesson of nature as it unfolds before their eyes.
This petri dish, more appealing than what you would find in biology class, will be the premier venue of the Sweet Science. It's a simple platform surrounded by four burgundy ropes, the very ring used in Madison Square Garden since the days of Jack Dempsey.
A heavyweight group of substantially lesser distinction will climb into that legendary ring Saturday night, when five bouts — four of them televised on pay-per-view — will provide a wonderful case study in Darwinism.
Five winners certainly will continue their careers, while five losers will come one step closer to extinction. It's survival of the fittest, and in every bout the loser will face more significant consequences than the winner will receive honor.
There won't be any legacies fortified, at least not in a positive way.
But the defeats will go a long way in stimulating the heavyweight circle of life, which for the past 20 years has been turning over less frequently than the Cuban government.
For those not familiar with Don King's show, IBF champ Chris Byrd will fight Jameel McCline, WBA champ John Ruiz will face Andrew Golota, and former undisputed champs Evander Holyfield and Hasim Rahman will take on Larry Donald and Kali Meehan, respectively. On the untelevised portion of the card, DaVarryl Williamson will meet ex-champ Oliver McCall.
A tragedy is about the only thing that will make this night historic, but the card does possess a certain level of intrigue.
It should be cathartic. So many fighters on this card, maybe even all of them, have hung around too long. Come Sunday morning, much of the division's dead weight might be buried. Just as trees need to be pruned to facilitate new growth, some heavyweights are in need of getting clipped.
Boxing fans shouldn't be despondent if any of these fighters went away. The division will never move forward as long as we cling to the hope many of these retreads will provide any lasting measure of hope.
Who among us would become despondent if we never saw elderly Holyfield, uninspiring Byrd, boring Ruiz, underachieving Donald or undistinguished Meehan fight again?
We could do without all of them, actually, but at least Rahman, Golota and McCline are remotely interesting and could remain as such for a few years to come.
The optimal scenario for the well-being of the division would be the following:
* Williamson stops McCall to help drive The Weeping Willow off the scene as quickly as possible.
* Donald treats Holyfield similarly (without viciousness), just to push The Real Deal one step closer to reality.
* Rahman continues his comeback by defeating Meehan in impressive fashion.
* Golota stays on his best behavior and handles Ruiz; otherwise it will be Ruiz-Rahman again, and nobody wants to see that.
* McCline beats Byrd to end another dull championship reign.
* WBC champ Vitali Klitschko crushes Mike Tyson conqueror Danny Williams on Dec. 11 to further establish himself as the Alpha heavyweight, a role that still must be solidified.
* Aliens colonize Earth to create a super-race of athletes that save boxing, at least until they learn how to drive and opt for NASCAR domination instead.
OK, so one of those ideas is pure fantasy: There's no way Holyfield will retire, even if Donald beats him. I should know better than that.
Holyfield, 42, refuses to entertain the notion of retirement. He insists he won't walk away from the sport until he has all three major title belts. He currently has zero, and his match with Donald won't get him one either.
How far gone is Holyfield? Monday will mark his 20-year anniversary of turning pro. He is 2-4-2 in his past eight fights, dating back to 1998. He hasn't fought since James Toney dropped him to his knees with a body punch in October 2003.
"You look at the past fights and you can say that my skills have declined for what you have seen, and I wouldn't be mad with them," Holyfield said. "I would tell them 'You are absolutely right.' But what has that got to do with the 13th?"
Sounds like Evander should change his nickname to the Real Denial.
"You have to understand that a lot of people that [say I should retire] have never been a winner," Holyfield said. "I have. They never did. They never completed anything. They never went through that. I came from the ghetto. I always had a rough time and I had to make adjustments. I went through my whole life making adjustments.
Donald clearly knows what he's up against. Perhaps he can be to Holyfield what Glen Johnson was to Roy Jones Jr. — confirmation that it's over.
"Evander is a warrior," Donald said. "He is a champion. Champions don't die easy. They keep going. You have to take the fight away from a champion. … But in watching the films and whatnot, I don't see myself having any problems with Evander."
Don't get too confident, Larry. You're no world-beater yourself.
Donald will be 38 years old in January and has a paltry 3-2-1 mark over the past four years. His losses were to Kirk Johnson (back when the Nova Scotian gave half a damn) and Klitschko, but his victories came against pugs James Stanton, Sedrick Fields and Mario Cawley.
Two of the more monotonous heavyweight title reigns in recent memory can come to an end Saturday night if Byrd and Ruiz lose.
Byrd has looked lackluster in his past two bouts and has been lucky to retain his belt. The slick 34-year-old southpaw met Golota in April and escaped with a controversial draw and then somehow won by a comfortable margin on two scorecards against Fres Oquendo in September 2003. His only other bout in the past 2 1/2 years was a unanimous decision over Holyfield.
McCline is 34 years old and won't have many more chances like this — if any. The 6-foot-6 colossus took an impressive streak of wins over Michael Grant, Lance Whitaker and Shannon Briggs and parlayed that into a miserably unsuccessful shot against then-WBO champ Wladimir Klitschko in December 2002.
McCline, who won only two of his first five pro bouts, has climbed back into contention with consecutive victories are over Charles Shufford, Cedric Boswell and Wayne Llewelyn.
"I love this match-up," Byrd said. "Jameel is the biggest, most athletic guy I have ever fought. I think when the fans first see us in the ring, they will think he will beat me easily. But I know how to fight big guys and by the third or fourth round, it will be a different story."
Byrd, like Jones, has shown signs that age has caught up to him. He isn't eluding the big punches like he used to, and while that might create a more a more entertaining fight, there's a strong possibility McCline could rock him.
On paper, the Ruiz-Golota match is the most significant because it could thrust the wildly talented and mentally unstable Golota back into the limelight. But the bout could just as easily turn out to be a fantastic dud.
Each fighter loves roughhouse tactics. Golota is infamous for meltdowns of all sorts, but his inexplicably repetitive low blows against Riddick Bowe were what saddled him with the The Foul Pole moniker.
"It's going to be a fight, the low blows and hitting behind the head," Ruiz said. "You know it's going to be a great fight. I'm looking forward to it. His style against my style is going to be an explosion.
"This is a perfect fight for me. Like you've seen in a lot of other fights, he just ends up quitting. What better opponent to have than someone who is going to end up quitting on me as soon as I put the pressure on?
Ruiz, 32, will use any part of his body — elbow, shoulder, head — to manhandle an opponent. It's hard to say whether he's more frustrating to fight or to watch.
"He's a dirty fighter," Golota's trainer, Sam Colonna, said. "You have to be careful. He hits behind the head, he hits low. When Andrew does that he gets disqualified. When John Ruiz does it, he finds a way not to get disqualified and win the fight. Against John Ruiz, we are going to be prepared for anything he does."
Golota will turn 37 in January, and he's the sentimental choice of many fans because his story is one of redemption. Until his draw with Byrd, Golota frittered away every major opportunity he had, twice against Bowe in 1996, folding like origami against Lennox Lewis in 1997, quitting even though he led on the cards in the 10th round after getting knocked down by Grant in 1999, wetting himself against Tyson in 2000. Golota stayed out of the ring for nearly three years before resuming his career last year.
"For me, if I don't win this fight I retire," Golota said. "I'm getting too old to train this hard for this many weeks for nothing."
Rahman shares that same attitude. He has been scraping along since 2001, when Lewis exacted revenge with one of the filthiest knockouts a fan can hope for, authoritatively taking back the titles lost when Rahman shocked the world a few months earlier.
"If I don't win this fight, you won't have to hear me say it again, because I won't fight again," Rahman said. "How about that? Did you hear me say that? I won't put on the gloves again if I don't win this fight.
"I liken my career to a baseball game. I've got two strikes. One more strike and it is over, then I'm out. That means I can't afford to get a third strike so I have to go out and win. Not only do I have to win, I have to win impressively."
The loss to Lewis began for Rahman a 0-3-1 skid that didn't end until he regrouped with a brand new gameplan early this year. He feasted on a steady diet of cupcakes, doing so in such a way — four victories in a 4 1/2-month stretch — that his confidence has returned.
"They just got me back on a rhythm in terms of keeping my body in shape and taking my body to the next level," said Rahman, who turned 32 this week. "That's exactly what I did to get to the title in the first place. I had to take those types of fights to work my way up the ladder and do what no other prospect would do. I feel like I am the best prospect in the game, and now I want to be champion. After this fight, I will go on to win the world title."
Meehan is a bit of a wild card, but Rahman should handle him. The 34-year-old Aussie doesn't even box full-time and doesn't boast a meaningful victory on his 29-2 ledger. This will be only the sixth time he has fought outside of Australia or New Zealand.
He gained a modicum of legitimacy when he fought valiantly in a controversial split-decision loss to lightly regarded WBO champ Lamon Brewster in September. Williams knocked Meehan out in the first round when they met for the British Commonwealth title in 2001.
"This is a true match of two heavyweight fighters," Meehan said. "Each fighter should be
able to knock the other fighter out because we are trying to knock people out. We are two strong men. I can't stand here and say there is no way in the world Rock can knock me out because I am only human and he is only human, too. But at the same time, I can say I can knock him out."
As for McCall, should be in trouble against the surging Williamson. McCall is 13-0 with one no-contest since breaking down against Lewis almost eight years ago, but the biggest name on that list is ubiquitous novelty Henry Akinwande.
Despite his streak, McCall isn't exactly sharp. He's 39 years old and has spent much of his recent years behind bars. He summed up his frame of mind last month, when he appeared at a media event the afternoon of Felix Trinidad's comeback triumph over Ricardo Mayorga.
"I'm going to fight until I hit the mat," McCall said, appearing a bit disoriented. "The day I get knocked out will be the day I retire.
"I'm looking forward to seeing who gonna knock Oliver McCall out! I wanna know who gonna knock me out!"
Me, too.
And I hope it's soon.
2004 Boxing Pound for Pound List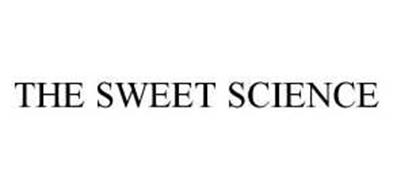 The final boxing pound-for-pound list of the year for 2004.
1. Bernard Hopkins: The top guy from beginning to end, Hopkins took care of Oscar De La Hoya with a body shot in the biggest fight of 2004. Now, he'll wait for Jermain Taylor to progress a little further, or he'll go the rematch route with Felix Trinidad. Either way, Hopkins stands to earn a lot of money in 2005 and extend that all-time middleweight reign.
2. Floyd Mayweather: How long has it been since we've seen Mayweather in a meaningful fight? Certainly not in 2004, when he outpointed the difficult DeMarcus Corley. He's slated for a January outing against a no-name. Enough stalling, already, "Pretty Boy". Fight someone we care about (preferably Kostya Tszyu), or you'll lose your #2 position sometime in 2005.
3. Felix Trinidad: "Tito" stormed back with a magnificent knockout of Ricardo Mayorga in 2004, and now hopes to capitalize on it with big money fights. He'd like nothing more than a rematch with his only conqueror, Hopkins, but he may also opt for old nemesis Oscar De La Hoya. Either way, Trinidad is sure to fight a big fight sometime in the coming year.
4. Kostya Tszyu: What a difference one fight makes. As recently as late October, the boxing world was wondering whether Tszyu was even serious about the sport anymore. We found out with a second round demolition of Sharmba Mitchell. And that made the junior welterweight division very attractive. Tszyu has several options now, including Arturo Gatti and Mayweather or even a hop up to welterweight to challenge Cory Spinks. Let's hope one of them happens in 2005.
5. Manny Pacquiao: Pacquiao fought twice in 2004, and what a fight the first one was. His thrilling war with Juan Manuel Marquez was the best brawl of the year, and there is a chance that the two rivals will go at it again in 2005. If not, Pacquiao has a list full of options: Marco Antonio Barrera, Erik Morales, etc. Pacquiao will fight one of them in the next year.
6. Marco Antonio Barrera: Another guy thought to be washed up when the year started, Barrera resurrected his career for the second time with a masterful victory over Paulie Ayala and a close decision over rival Erik Morales in another great fight. Barrera is obviously shooting for a return with Pacquiao, who decimated him in November 2003. Barrera says it was an off-night. Hopefully, we'll find out if that was the case.
7. Winky Wright: Winky entered the "superstar" realm in 2004 with a pair of decision victories over Shane Mosley. The first was very impressive, as Wright practically shut Mosley out. The second was closer, but proved once again that Winky was the superior fighter. He'd like a shot at Trinidad or Oscar De La Hoya, but neither will happen. He'd probably be best off shooting for a name like Fernando Vargas or Ricardo Mayorga.
8. Juan Manuel Marquez: After several years on the outside looking in, Marquez is finally in a position to make some money after his courageous performance against Pacquiao. He rose from three first-round knockdowns to wage the fight of his life in a fight that was ruled a draw. It would also be interesting to see Marquez against countrymen Barrera and Erik Morales.
9. Erik Morales: "El Terrible" fought another great fight against Barrera, but, again, it was in a losing cause. He has now lost two of three to his fierce rival, and probably wants nothing to do with him anymore. But, eventually, talk of Barrera-Morales 4 will come up again. In the meantime, Morales could shoot for Pacquiao or Marquez.
10. Glencoffe Johnson: The newest entry, Johnson pumped some life into boxing in 2004 with a pair of upsets of Roy Jones Jr. and Antonio Tarver. Now, he's set to make some really big money in rematches with either, or a shot at old conqueror Hopkins. Either way, Johnson is better than anyone imagined.
11. Jose Luis Castillo: Castillo made some comeback noise of his own in 2004, beating Juan Lazcano for his old vacant title and decisioning Joel Casamayor for another big win. He says he wants Kostya Tszyu next, and if that materializes, boxing fans will be in for a treat. If not, Castillo vs. Diego Corrales is a great fight.
12. Oscar De La Hoya: Hard to erase that picture of De La Hoya grimacing in agony courtesy of a Hopkins shot to the ribs, but the "Golden Boy" had no business fighting at 160 pounds. He should drop down to junior middle or even welterweight again if he has any hope of regaining his past form. But 2005 could be the final year for one of boxing's all-time great attractions.
On the brink: Antonio Tarver, Diego Corrales, James Toney
Heavyweight Joe Mesi Bringing Lawsuit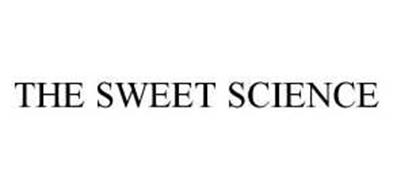 As reported by the Buffalo News, Joe Mesi is suing the New York State Athletic Commission and the MRI center that conducted tests on the heavyweight boxer after his bout with Vassiliy Jirov. Mesi reportedly suffered brain injuries in the Jirov bout, which has left his boxing status uncertain.
The lawsuit alleges Mesi's medical records were improperly released to the NYSAC. The records, the lawsuit goes on to allege, were then released to the media, prejudicing Mesi's right to have his status reviewed by the appropriate boxing authorities.
The lawsuit does not seek specific monetary damages, as the extent of damages will be affected by whether Mesi is able to resume his career as a leading heavyweight contender.
Mesi hopes to have his status reviewed by the Nevada State Athletic Commission within the coming month. The ruling of the NSAC promises to be key in whether Mesi will be able to resume his boxing career.
The Best in Chicago Boxing Returns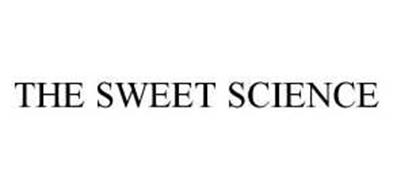 Dominic Pesoli's 8 Count Productions and Bob Arum's Top Rank Incorporated along with Miller Lite presents SOLO BOXEO DE MILLER, THE ARAGON RUMBLE, another installment of The Best in Chicago Boxing on Friday, January 14th, broadcast live internationally as part of Telefutura's Friday night professional boxing series.
The newly remodeled Aragon Ballroom is located at 1106 W. Lawrence Ave. near the corner of Lawrence and Broadway in Chicago's Uptown neighborhood and is easily accessible, just 4 blocks west of Lake Shore Drive and just 4 miles east of the Kennedy expressway. There are three large parking lots located within a 1/2 block of the Aragon Ballroom. Additionally, the Howard Street Blue Line stops just across the street. Doors will open at 6pm with the first bell at 7pm.
Headlining the action packed card is the American debut of super-bantamweight Ricardo "PIOLO" Castillo, 12-2 (6KO's) of Mexicali, Mexico as he squares off in a scheduled ten rounder against WBO Latino Champion, Edel Ruiz, 24-12-3 (13KO's) of Los Mochis, SI, Mexico. Castillo will be accompanied to the ring by his brother, World Lightweight Champion Jose Luis Castillo.
In the co-main event of the evening, one of Chicago's most popular fighters, middleweight "MACHO" Miguel Hernandez, 14-1 (9KO's), battles hard swinging local veteran "MARVELOUS" Shay Mobley, 7-4-1 (2KO's), of One In a Million Inc.in a scheduled eight rounder.
The huge undercard bouts include;
Carlos Molina vs TBA, six rounds, junior middleweights
Frankie Tafoya vs TBA, four rounds, featherweights
Ottu Holified vs. Allen Medina, four rounds, middleweights
Francisco Rodriguez vs. LaShaun Blair, four rounds, bantamweights
Rita Figueroa vs. Sarina Hayden, four rounds, junior welterweights
Said Dominic Pesoli, President of 8 Count Productions, "it was a terrific evening last month and our fans were thrilled to be at the Aragon to watch David, Speedy and Luciano. David Diaz's fight against Jaime Rangel was a fight people will talk about for a long time. Our commitment to our fans is to make every event of ours better than the last one. This main event is terrific, both guys are very tough Mexicans who won't take a step back.
The fans love Miguel and Mobley figures to be a very tough opponent. Him and David Estrada had a six round war last June at our show. And the undercard showcases a lot of new, younger talent that is coming out of Chicago right now. Tafoya and Holifield have both had very successful beginnings to their careers and Francisco Rodriguez comes with fantastic amateur credentials and David Diaz says he has all the talent to be a great pro."
"We've got big plans for 2005 and this show should take up right where last months show left off. The huge crowd loved the action last time and I'm sure they'll say the same thing this time."