Hatton To Face Spadafora Next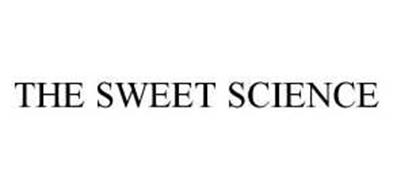 David Payne speaks to Frank Warren
Ricky Hatton's next opponent has been the subject of intense speculation in recent weeks since his tangibly flat performance against 27-year-old Argentinean veteran Carlos Vilches.
Even the usually affable Hatton wore a frown in the post-fight interview and admitted that rushed preparation played its part in his 'flat' display. The subsequent exchange between Warren and Sky interviewer Adam Smith highlighted the pressure the former was under to provide the 'test' boxing fans, SKY, American network Showtime and, crucially, Ricky himself crave.
Hatton needs a fight, a motivating, genuine, 50-50 contest that he could lose. I was lucky enough to have the opportunity to ask Frank Warren if he'd secured him one as he made his way to Cardiff for the Maccarinelli contest. Of course, when you get the chance to speak to Frank directly, you have to ask him about more than just Hatton.
Hi Frank, thanks for taking the time to speak to me, I appreciate these are hectic times for you at the moment. Firstly, speculation is rife that you're close to announcing who Ricky Hatton will fight in his next bout, is it Spadafora or Harris?
Well we're hoping to finalise the deal over the weekend, but it looks like it is going to be Spadafora. We're almost there.
That's good news, so the fans can expect an official announcement on Monday?
Probably, Monday or Tuesday if everything goes to plan this weekend.
I contacted Jay Larkin at Showtime this week, he confirmed that both Spadafora and Harris were fine with him, was this always the primary criteria – finding an opponent Showtime would accept?
Well not really, it's just the way we wanted to go but Ricky's been made Harris' mandatory now so we have choices and the Harris fight is still out there. That's why I was a little disappointed with Kathy Duva's remarks last week. (Duva was critical of SN, claiming their meeting with Sports Network to be a 'joke')

We met, Showtime people were also present, I wasn't able to attend but Sports Network were represented and we were/are serious about that fight.
Spadafora has a fight pencilled in for the 17th July against Francisco Campos, will this now be pulled or are you happy for the fight to proceed?
No, providing Spadafora wins of course, I've no objections to him taking the fight.
The Danny Williams v Mike Tyson fight is a real out of the blue match-up, how long have you known Williams was on the contingency list?
We'd known for about ten days I guess and I'm really pleased for Danny, he's been craving a big fight to motivate him and you can't get much bigger than this. It's a huge opportunity for him.
It was certainly clear in the Sprott fight that he needs a challenge…
(interrupts) Sometimes the public don't see the whole picture, they always want this fighter against this fighter, this fight then…and we try but marrying up TV dates is difficult. To be honest that's the biggest difficulty about making some of these fights is getting SKY and Showtime to match. But people forget, and Williams v Tyson is another example, we've continually delivered big fights!
And that's often the difficulty with Hatton, getting the backing of both TV networks and you need it to make big fights.
Will Junior Witter ever figure in the Hatton plans?
You've spoken to Jay so I'm sure he's told you that Junior just doesn't make sense in the States.
Sure, I don't think the fans are under any illusions that Witter doesn't make sense in the States, but do you regret not making the Witter fight when you've had non-Showtime Hatton fights in the past?
Junior is now a free-agent – he's got no BBC backing – but the fight doesn't mean anything in the States – and to be honest SKY aren't that interested either, when I was looking after him I had [little luck at] all on getting interest in his fights.
Inevitably, SN and yourself are central to most of the stories being debated amongst boxing fans – and I'd be doing them a disservice if I didn't ask about Matt Skelton, is Puritty next as the rumours suggest?
No, it doesn't look like it will be Puritty, we looked at it but it didn't work out so Dean Powell's drawn up a list that we're going to go over at the weekend. But we'll come up with something, and it also looks like we may be able to do something with Harrison later this year too.
That was inevitably the next question!
Well I answered it for you then, that situation is progressing too.
That great news, I hope the bout happens. The recent Graham Earl v Bobby Vanzie fight created a lot of controversy that is still rumbling on, obviously you have an interest in Graham's progress, but as a boxing fan could you understand Bobby's frustration at the decision?
Yeah, I can understand his frustration but it was one of those messy fights, lots of people from different sides of the ring had different winners. What I can't understand is Bobby's ridiculous post fight remarks, about corruption and the like. Bobby's now had two fights with two different referees and he's still complaining, all this from someone whose brother works for the board!
Bobby's brother has resigned his position with the BBBofC.
Ah? He's resigned now has he? Or well there you go.

Would you accept a third Earl v Vanzie fight were it ordered later this year or do you hope to move on from Vanzie?
Well possibly, but I would hope we'd moved on from Vanzie now after all we're not talking about great fights here are we? All this controversy, but not great spectacles, I cant see anyone wanting a third fight.
The future of boxing as a sport took a bit of a hit with the news the BBC are no longer going to cover much pro-boxing, how serious a blow do you think this is to the long-term health of the sport?
Well, it is difficult, I can say that I'm very disappointed the BBC are opting out of boxing, it isn't good for the game as a whole. But we only had SKY before so it isn't the end of the world, but I am disappointed but then again not totally surprised.
I offered the BBC all of my fighters but they weren't interested and would only deal direct with the fighters, which just doesn't make sense. Because if you deal direct with the fighter what is going to happen? Exactly what happened with Audley, he's going to pick and choose his opponents but the real problem was when they tried telling us this was the greatest fight on earth. It was like a circus, it was just cheerleading, they simply didn't have enough quality. And then you have Audley earning £100,000 a fight and it simply isn't bill-topping stuff, it isn't going to work. I'm not blaming Audley, if someone offered me those terms I'd have done the same.
I commented earlier this week that I thought they had the quality of fighter collectively between the different camps they were just spread too thinly and they simply lacked any expertise behind or in front of the camera.
Well, I'm not sure on the quality – you've got an awful lot of retreads there, fighters like Howard Eastman, I mean he's been around for years – in fact he was on Micky Duff's books years ago and none of them have done anything of note.
What surprised me was the way they criticised and prodded Audley after his fights but didn't appear to do very much about it behind the scenes, it always seemed a bit unfair on Audley – after all, it was the BBC who gave him the million pound cheque for his first ten fights, what did they expect him to do?
I agree with you, they tried different faces but it didn't really change anything and 'Joe Public' aren't stupid, you're not going to fool them and then Audley got precious and wouldn't be interviewed by certain presenters it became a bit of a farce. The one guy who would have been good, impartial etc, etc is John Rawling. John would have been good.
In terms of getting back the mainstream or casual fan, which the sport needs to do, it's a real shame isn't it?
Yes it's a shame but they started off in the 9pm slot and ended up in the graveyard slot and its because the product wasn't strong enough, as I say you cant fool the public. By the time you've reached the graveyard slot you're only getting hardcore boxing fans anyway.

So the Cardiff show tomorrow night, an Enzo Maccarinelli fight, are you looking forward it?
Yes it should be a good fight, Enzo's is one of the most under rated fighters in the country and he's a banger, he can definitely bang – but this guy he's fighting (Ismail Abdoul) is durable so we'll see how it goes.
Can you speak of the plans you have for Enzo in the next twelve months, there have been whispers of a Nelson or even a David Haye fight?
We've got plans for Enzo and I'd love to make the Nelson fight that's a good fight.
Johnny's been very inactive of late, a fight with the Danish guy Thomas Hansvoll falling through earlier this summer, what's happening?
That's correct the Danes couldn't come up with the money in the end but he's out again in September against a German and we'll take it from there.
Thanks again for talking to me Frank and good luck with the show tomorrow, hopefully we'll talk again soon.
No problem, take care of yourself.
For all his critics, and I'm sure he will always have them, it's simply the nature of the business he's in. One thing does come through from talking to Frank Warren and that is his passion for the subject. He enjoys talking boxing.
Comments and feedback to David at dwpboxing@yahoo.co.uk
Note: Thanks to Richard Maynard at Sports Network for helping to arrange this interview.
2004 Boxing Pound for Pound List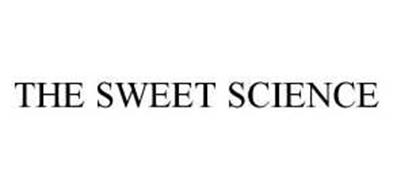 The final boxing pound-for-pound list of the year for 2004.
1. Bernard Hopkins: The top guy from beginning to end, Hopkins took care of Oscar De La Hoya with a body shot in the biggest fight of 2004. Now, he'll wait for Jermain Taylor to progress a little further, or he'll go the rematch route with Felix Trinidad. Either way, Hopkins stands to earn a lot of money in 2005 and extend that all-time middleweight reign.
2. Floyd Mayweather: How long has it been since we've seen Mayweather in a meaningful fight? Certainly not in 2004, when he outpointed the difficult DeMarcus Corley. He's slated for a January outing against a no-name. Enough stalling, already, "Pretty Boy". Fight someone we care about (preferably Kostya Tszyu), or you'll lose your #2 position sometime in 2005.
3. Felix Trinidad: "Tito" stormed back with a magnificent knockout of Ricardo Mayorga in 2004, and now hopes to capitalize on it with big money fights. He'd like nothing more than a rematch with his only conqueror, Hopkins, but he may also opt for old nemesis Oscar De La Hoya. Either way, Trinidad is sure to fight a big fight sometime in the coming year.
4. Kostya Tszyu: What a difference one fight makes. As recently as late October, the boxing world was wondering whether Tszyu was even serious about the sport anymore. We found out with a second round demolition of Sharmba Mitchell. And that made the junior welterweight division very attractive. Tszyu has several options now, including Arturo Gatti and Mayweather or even a hop up to welterweight to challenge Cory Spinks. Let's hope one of them happens in 2005.
5. Manny Pacquiao: Pacquiao fought twice in 2004, and what a fight the first one was. His thrilling war with Juan Manuel Marquez was the best brawl of the year, and there is a chance that the two rivals will go at it again in 2005. If not, Pacquiao has a list full of options: Marco Antonio Barrera, Erik Morales, etc. Pacquiao will fight one of them in the next year.
6. Marco Antonio Barrera: Another guy thought to be washed up when the year started, Barrera resurrected his career for the second time with a masterful victory over Paulie Ayala and a close decision over rival Erik Morales in another great fight. Barrera is obviously shooting for a return with Pacquiao, who decimated him in November 2003. Barrera says it was an off-night. Hopefully, we'll find out if that was the case.
7. Winky Wright: Winky entered the "superstar" realm in 2004 with a pair of decision victories over Shane Mosley. The first was very impressive, as Wright practically shut Mosley out. The second was closer, but proved once again that Winky was the superior fighter. He'd like a shot at Trinidad or Oscar De La Hoya, but neither will happen. He'd probably be best off shooting for a name like Fernando Vargas or Ricardo Mayorga.
8. Juan Manuel Marquez: After several years on the outside looking in, Marquez is finally in a position to make some money after his courageous performance against Pacquiao. He rose from three first-round knockdowns to wage the fight of his life in a fight that was ruled a draw. It would also be interesting to see Marquez against countrymen Barrera and Erik Morales.
9. Erik Morales: "El Terrible" fought another great fight against Barrera, but, again, it was in a losing cause. He has now lost two of three to his fierce rival, and probably wants nothing to do with him anymore. But, eventually, talk of Barrera-Morales 4 will come up again. In the meantime, Morales could shoot for Pacquiao or Marquez.
10. Glencoffe Johnson: The newest entry, Johnson pumped some life into boxing in 2004 with a pair of upsets of Roy Jones Jr. and Antonio Tarver. Now, he's set to make some really big money in rematches with either, or a shot at old conqueror Hopkins. Either way, Johnson is better than anyone imagined.
11. Jose Luis Castillo: Castillo made some comeback noise of his own in 2004, beating Juan Lazcano for his old vacant title and decisioning Joel Casamayor for another big win. He says he wants Kostya Tszyu next, and if that materializes, boxing fans will be in for a treat. If not, Castillo vs. Diego Corrales is a great fight.
12. Oscar De La Hoya: Hard to erase that picture of De La Hoya grimacing in agony courtesy of a Hopkins shot to the ribs, but the "Golden Boy" had no business fighting at 160 pounds. He should drop down to junior middle or even welterweight again if he has any hope of regaining his past form. But 2005 could be the final year for one of boxing's all-time great attractions.
On the brink: Antonio Tarver, Diego Corrales, James Toney
Heavyweight Joe Mesi Bringing Lawsuit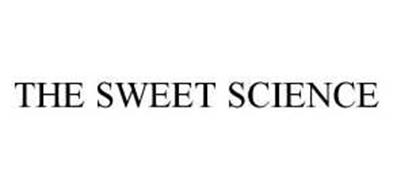 As reported by the Buffalo News, Joe Mesi is suing the New York State Athletic Commission and the MRI center that conducted tests on the heavyweight boxer after his bout with Vassiliy Jirov. Mesi reportedly suffered brain injuries in the Jirov bout, which has left his boxing status uncertain.
The lawsuit alleges Mesi's medical records were improperly released to the NYSAC. The records, the lawsuit goes on to allege, were then released to the media, prejudicing Mesi's right to have his status reviewed by the appropriate boxing authorities.
The lawsuit does not seek specific monetary damages, as the extent of damages will be affected by whether Mesi is able to resume his career as a leading heavyweight contender.
Mesi hopes to have his status reviewed by the Nevada State Athletic Commission within the coming month. The ruling of the NSAC promises to be key in whether Mesi will be able to resume his boxing career.
The Best in Chicago Boxing Returns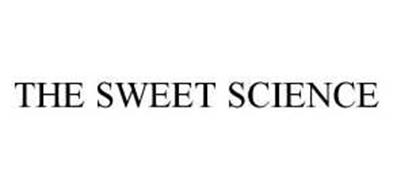 Dominic Pesoli's 8 Count Productions and Bob Arum's Top Rank Incorporated along with Miller Lite presents SOLO BOXEO DE MILLER, THE ARAGON RUMBLE, another installment of The Best in Chicago Boxing on Friday, January 14th, broadcast live internationally as part of Telefutura's Friday night professional boxing series.
The newly remodeled Aragon Ballroom is located at 1106 W. Lawrence Ave. near the corner of Lawrence and Broadway in Chicago's Uptown neighborhood and is easily accessible, just 4 blocks west of Lake Shore Drive and just 4 miles east of the Kennedy expressway. There are three large parking lots located within a 1/2 block of the Aragon Ballroom. Additionally, the Howard Street Blue Line stops just across the street. Doors will open at 6pm with the first bell at 7pm.
Headlining the action packed card is the American debut of super-bantamweight Ricardo "PIOLO" Castillo, 12-2 (6KO's) of Mexicali, Mexico as he squares off in a scheduled ten rounder against WBO Latino Champion, Edel Ruiz, 24-12-3 (13KO's) of Los Mochis, SI, Mexico. Castillo will be accompanied to the ring by his brother, World Lightweight Champion Jose Luis Castillo.
In the co-main event of the evening, one of Chicago's most popular fighters, middleweight "MACHO" Miguel Hernandez, 14-1 (9KO's), battles hard swinging local veteran "MARVELOUS" Shay Mobley, 7-4-1 (2KO's), of One In a Million Inc.in a scheduled eight rounder.
The huge undercard bouts include;
Carlos Molina vs TBA, six rounds, junior middleweights
Frankie Tafoya vs TBA, four rounds, featherweights
Ottu Holified vs. Allen Medina, four rounds, middleweights
Francisco Rodriguez vs. LaShaun Blair, four rounds, bantamweights
Rita Figueroa vs. Sarina Hayden, four rounds, junior welterweights
Said Dominic Pesoli, President of 8 Count Productions, "it was a terrific evening last month and our fans were thrilled to be at the Aragon to watch David, Speedy and Luciano. David Diaz's fight against Jaime Rangel was a fight people will talk about for a long time. Our commitment to our fans is to make every event of ours better than the last one. This main event is terrific, both guys are very tough Mexicans who won't take a step back.
The fans love Miguel and Mobley figures to be a very tough opponent. Him and David Estrada had a six round war last June at our show. And the undercard showcases a lot of new, younger talent that is coming out of Chicago right now. Tafoya and Holifield have both had very successful beginnings to their careers and Francisco Rodriguez comes with fantastic amateur credentials and David Diaz says he has all the talent to be a great pro."
"We've got big plans for 2005 and this show should take up right where last months show left off. The huge crowd loved the action last time and I'm sure they'll say the same thing this time."