Heavyweight Landscape Wide Open for Mike Tyson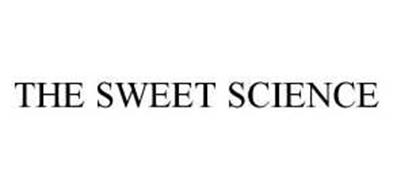 LOUISVILLE, Ky. — We have gathered together to determine whether "Tysonesque" historically becomes the adjective most commonly used in conjunction with "meltdown" whenever some future top-shelf celebrity squanders everything. Meantime, the top story in the local sports section Wednesday — one day after about 5,000 locals squeezed in to witness Mike Tyson's workout — was that University of Tennessee football coach Phil Fulmer won't be at the Southeastern Conference's preseason media day. We all know football and NASCAR rule the south, but come on. Kentucky football and race teams don't rule anything. And the Fulmer tale didn't even get that much play in Memphis, Tyson's previous deep-south fight home, which is actually in Tennessee.
Ah, but you can't fool 'em in Louisville, not the home of Muhammad Ali, and the Kentucky Derby, and a sophisticated fan base and sports media. The Courier-Journal had a Tyson story on A-1 that same day, so the circus gained steam, but no one's fooled that Tyson-Danny Williams is a can't-miss competition. Best hope is for a can't-miss event. With promoter Chris Webb hustling fight-week lines of credit for about $3 million to satisfy his pay-per-view contract with Showtime, and a modest live-crowd estimate of 12,000 tonight in 19,169-seat Freedom Hall, the early financials suggest a wait-and-see attitude on the mellower Tyson.
It has been interesting here just for that reason. Tyson joked that he's playing nice to protect future endorsements, then when asked what product he would like to represent, he replied Viagra or Cialis. Gotta make light of that little rape thing when possible.
If you prefer nice guys, IBF heavyweight champion Chris Byrd is suing Don King, the sweetheart champion against the hardheart promoter, claiming underpayment for all three fights since signing with King. Tyson can tell Byrd a few things about that dynamic, but suing King is just about their only shared attribute. Byrd is all things Tyson isn't, both inside and outside the ring — including unmarketable. Byrd shares the biggest title in sports, yet claims he has struggled to get King to honor $2.5 million contractual purse minimums. Meantime, Tyson's earning power is several times Byrd's, even though he has been in a prize ring just once in two years, and not the universally recognized champion for 14 years. In boxing promotion, hellishness beats devoutness by first-round kayo.
What we want to know, ultimately, is whether Tyson can apply that concept inside the ring, with Byrd or Vitali Klitschko in the opposite corner, in a heavyweight championship bout. The first step begins with routine victory and signs of mental stability tonight.
Anyone who has covered Tyson has a tale about breaking a Tyson story, or a Tyson incident, or being target of a Tyson tantrum. When Tyson tested positive for marijuana after beating Andrew Golota in 2000, I broke the story in The Grand Rapids Press. Before that same fight, I also asked about Tyson's use of Zoloft, which prompted his harangue about the drug causing him sexual dysfunction, and that he was taking the anti-depressant, "to keep from killing you guys." Now, a different side. No discussions about driving nose bones into brains, or eating Lennox Lewis' children, or how he'd really like to rape Desiree Washington since he already did the time for it.
If he wants to be civil, great. We aren't here to judge Tyson outside the ring anymore, just inside it. It's way too late for the Tyson who once seemed poised to get richer from endorsements than fight purses. Fighting is what's left. He can't unpush buttons. But he can prove, in today's weak heavyweight picture, that while he couldn't crack the Holyfield-Lewis reigns, he might be able to burst through in the Klitschko-Byrd era.
His debts, approaching $40 million, landed him in bankruptcy court. He earned 10 times that much, and lost it all plus 10 percent, as if his entire career was just a bad bet with the neighborhood bookie. Tyson has to fight five to seven times to pay his debts, according to his manager Shelly Finkel, who attributes that estimate to information from Tyson's attorneys.
If he can win the heavyweight championship, those debts could vanish with one title defense. That's the intrigue to Tyson's current comeback compared to past renditions. If he can find the internal motivation, the external picture seems favorable. Going to the gym, he admits, "has always been the sacrifice … fighting is the easy part." But at 38, there are no short cuts, even in this weak heavyweight era.
Tyson's willingness to take advantage of his opportunity is what we're here to discover. He hasn't fought in 17 months, since destroying Clifford Etienne in Memphis. That took less than a round. It remains Tyson's only ring appearance since Lewis crushed him in the same venue in June 2002.
Tyson's last fight week ranks as his most bizarre. He partied, refused to train, got his face tattooed days before fighting Etienne, threatened to pull out of the fight, then openly questioned afterward how he managed to get through it all. "I still don't know how I got there that night," he recalls — and by that, he means what compelled him to show up for the fight.
Only the financial realities of his largesse and a pennies-on-the-dollar settlement of his long-running lawsuit against King spurred Tyson to fight. Once he finally saw red, it was his personal bottom line. His financial burdens, and the likelihood that process servers would come knocking soon after he signed any fight contract, surely contributed to Tyson's layoff. But now he finds himself sleeping on a couch in Phoenix, fighting paycheck to paycheck to pay the creditors. Most people would find that motivation enough. It remains to be seen whether Tyson is wired that way.
Tyson "wanted to do like Ricky Williams and just hang out," after the Etienne fight, referring to the running back who shocked pro football this week by retiring in his prime.
"I was unhappy with myself. I was unhappy with what was going on in my life, as far as my career. I was unhappy with what people thought about me. I didn't want to fight anymore," Tyson recalls.
A divorce from Monica Turner and his unpaid responsibilities stemming from it are largely responsible for Tyson's bankruptcy. He admits philandering. He recalls one girlfriend likened him to catching a marlin, "because I'm a hell of a ride, but impossible to pin down." He's been with hundreds of women. He married the actress and the doctor.
"I'd like to be with a dignified, nice, respectful woman," he says, "but I love fast women. I'm probably not the worst in the world at raising children, but I'm terrible at relationships. I need a relationship where one of us is on one side of the house, one is on the other side of the house, and we meet in the middle to watch TV, have sex, whatever. You have to work together in a relationship. You have to be sensitive with a woman. A lot of men might not like hearing that, but it's true. But I want to vent, too. There has to be some exchange in a relationship, and I don't know if I'm too immature, or just don't want to communicate, but I'm terrible at it."
The general public really doesn't care about that, though Tyson's openness enhances the fascination with him. The bankruptcy thing is kind of a sexy twist to Tyson vs. Williams. (Oh yeah, there really is another fighter in the main event, and he's pleased that Tyson has behaved this week because, "There's no need to be aggressive outside the ring," a statement which before Lewis would've prompted all manner of punchlines about British heavyweights' collective non-aggression policy.) But bankruptcy is an old schtick, most recently used in the Antonio Tarver-Roy Jones II plot. Even Tarver's signature debt, $77 to defunct Montgomery Ward, is a lot funnier than anything Tyson owes.
And, goodness knows, skirt-chasing long ago evolved into pardonable sin. Tyson fights tonight in the hometown of a womanizing heavyweight champion who, if held to Clintonesque sexual standards, would be permanently stripped of his title. Instead, Ali is Earth's greatest living icon and Bill Clinton remains the Democrat standard-bearer despite the adjectival application of his name, because of public indifference to pubic indiscretion.
"I'm alone," Tyson says. "I'm 38 and I have no one with me. My personal life sucks right now. So, of course, my professional life is just great." Tyson has said many times that people don't care about him. That's basically true. Fans want fury from their heavyweight champion, and they don't have that right now, nor during the Lewis reign — the only complaint against the skilled former champion, but one voiced frequently. If anyone knows fury sells, it's Tyson. Fury is what helped his career survive all but prison and defeat. As long as Tyson's not locked up or knocked out, the public will keep on buying. That's what fans care about, and with the Lewis-Holyfield era over, there's some added intrigue that Tyson matches up well with the current crop and could restore a fury firebrand to the heavyweight championship.
That's why Webb took a chance on his hometown and brought a big fight here. That's why Showtime Entertainment Television took a chance on a Friday night pay-per-view show, with a big competing event on HBO Pay-Per-View Saturday in Las Vegas between Erik Morales and Carlos Hernandez. And that's why, with two pay-per-view fights on the same weekend, the major media have flocked here. Western and Hispanic media will cover home turf. The rest of the national and international boxing journalists are here.
Tyson is the biggest story wherever his circus stops. Louisville hosts the Big Top tonight, amid high anticipation about the quality of the fight, its financial performance, and Tyson's future direction. There's a lot at stake, even under the assumption that Tyson wins. Boxing needs a heavyweight boost only one man can provide, and that's not Danny Williams. There's a wide-open landscape for Tyson to roam after tonight. But first he has to prove he's winning the bigger fight, the one with the undetermined outcome, the one that has brought us together for Kentucky contemplation, the one between Iron Mike and Meltdown Mike.
2004 Boxing Pound for Pound List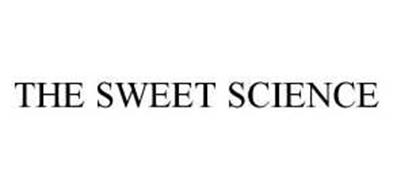 The final boxing pound-for-pound list of the year for 2004.
1. Bernard Hopkins: The top guy from beginning to end, Hopkins took care of Oscar De La Hoya with a body shot in the biggest fight of 2004. Now, he'll wait for Jermain Taylor to progress a little further, or he'll go the rematch route with Felix Trinidad. Either way, Hopkins stands to earn a lot of money in 2005 and extend that all-time middleweight reign.
2. Floyd Mayweather: How long has it been since we've seen Mayweather in a meaningful fight? Certainly not in 2004, when he outpointed the difficult DeMarcus Corley. He's slated for a January outing against a no-name. Enough stalling, already, "Pretty Boy". Fight someone we care about (preferably Kostya Tszyu), or you'll lose your #2 position sometime in 2005.
3. Felix Trinidad: "Tito" stormed back with a magnificent knockout of Ricardo Mayorga in 2004, and now hopes to capitalize on it with big money fights. He'd like nothing more than a rematch with his only conqueror, Hopkins, but he may also opt for old nemesis Oscar De La Hoya. Either way, Trinidad is sure to fight a big fight sometime in the coming year.
4. Kostya Tszyu: What a difference one fight makes. As recently as late October, the boxing world was wondering whether Tszyu was even serious about the sport anymore. We found out with a second round demolition of Sharmba Mitchell. And that made the junior welterweight division very attractive. Tszyu has several options now, including Arturo Gatti and Mayweather or even a hop up to welterweight to challenge Cory Spinks. Let's hope one of them happens in 2005.
5. Manny Pacquiao: Pacquiao fought twice in 2004, and what a fight the first one was. His thrilling war with Juan Manuel Marquez was the best brawl of the year, and there is a chance that the two rivals will go at it again in 2005. If not, Pacquiao has a list full of options: Marco Antonio Barrera, Erik Morales, etc. Pacquiao will fight one of them in the next year.
6. Marco Antonio Barrera: Another guy thought to be washed up when the year started, Barrera resurrected his career for the second time with a masterful victory over Paulie Ayala and a close decision over rival Erik Morales in another great fight. Barrera is obviously shooting for a return with Pacquiao, who decimated him in November 2003. Barrera says it was an off-night. Hopefully, we'll find out if that was the case.
7. Winky Wright: Winky entered the "superstar" realm in 2004 with a pair of decision victories over Shane Mosley. The first was very impressive, as Wright practically shut Mosley out. The second was closer, but proved once again that Winky was the superior fighter. He'd like a shot at Trinidad or Oscar De La Hoya, but neither will happen. He'd probably be best off shooting for a name like Fernando Vargas or Ricardo Mayorga.
8. Juan Manuel Marquez: After several years on the outside looking in, Marquez is finally in a position to make some money after his courageous performance against Pacquiao. He rose from three first-round knockdowns to wage the fight of his life in a fight that was ruled a draw. It would also be interesting to see Marquez against countrymen Barrera and Erik Morales.
9. Erik Morales: "El Terrible" fought another great fight against Barrera, but, again, it was in a losing cause. He has now lost two of three to his fierce rival, and probably wants nothing to do with him anymore. But, eventually, talk of Barrera-Morales 4 will come up again. In the meantime, Morales could shoot for Pacquiao or Marquez.
10. Glencoffe Johnson: The newest entry, Johnson pumped some life into boxing in 2004 with a pair of upsets of Roy Jones Jr. and Antonio Tarver. Now, he's set to make some really big money in rematches with either, or a shot at old conqueror Hopkins. Either way, Johnson is better than anyone imagined.
11. Jose Luis Castillo: Castillo made some comeback noise of his own in 2004, beating Juan Lazcano for his old vacant title and decisioning Joel Casamayor for another big win. He says he wants Kostya Tszyu next, and if that materializes, boxing fans will be in for a treat. If not, Castillo vs. Diego Corrales is a great fight.
12. Oscar De La Hoya: Hard to erase that picture of De La Hoya grimacing in agony courtesy of a Hopkins shot to the ribs, but the "Golden Boy" had no business fighting at 160 pounds. He should drop down to junior middle or even welterweight again if he has any hope of regaining his past form. But 2005 could be the final year for one of boxing's all-time great attractions.
On the brink: Antonio Tarver, Diego Corrales, James Toney
Heavyweight Joe Mesi Bringing Lawsuit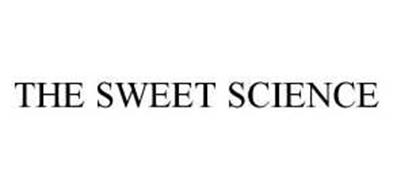 As reported by the Buffalo News, Joe Mesi is suing the New York State Athletic Commission and the MRI center that conducted tests on the heavyweight boxer after his bout with Vassiliy Jirov. Mesi reportedly suffered brain injuries in the Jirov bout, which has left his boxing status uncertain.
The lawsuit alleges Mesi's medical records were improperly released to the NYSAC. The records, the lawsuit goes on to allege, were then released to the media, prejudicing Mesi's right to have his status reviewed by the appropriate boxing authorities.
The lawsuit does not seek specific monetary damages, as the extent of damages will be affected by whether Mesi is able to resume his career as a leading heavyweight contender.
Mesi hopes to have his status reviewed by the Nevada State Athletic Commission within the coming month. The ruling of the NSAC promises to be key in whether Mesi will be able to resume his boxing career.
The Best in Chicago Boxing Returns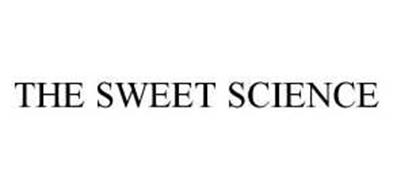 Dominic Pesoli's 8 Count Productions and Bob Arum's Top Rank Incorporated along with Miller Lite presents SOLO BOXEO DE MILLER, THE ARAGON RUMBLE, another installment of The Best in Chicago Boxing on Friday, January 14th, broadcast live internationally as part of Telefutura's Friday night professional boxing series.
The newly remodeled Aragon Ballroom is located at 1106 W. Lawrence Ave. near the corner of Lawrence and Broadway in Chicago's Uptown neighborhood and is easily accessible, just 4 blocks west of Lake Shore Drive and just 4 miles east of the Kennedy expressway. There are three large parking lots located within a 1/2 block of the Aragon Ballroom. Additionally, the Howard Street Blue Line stops just across the street. Doors will open at 6pm with the first bell at 7pm.
Headlining the action packed card is the American debut of super-bantamweight Ricardo "PIOLO" Castillo, 12-2 (6KO's) of Mexicali, Mexico as he squares off in a scheduled ten rounder against WBO Latino Champion, Edel Ruiz, 24-12-3 (13KO's) of Los Mochis, SI, Mexico. Castillo will be accompanied to the ring by his brother, World Lightweight Champion Jose Luis Castillo.
In the co-main event of the evening, one of Chicago's most popular fighters, middleweight "MACHO" Miguel Hernandez, 14-1 (9KO's), battles hard swinging local veteran "MARVELOUS" Shay Mobley, 7-4-1 (2KO's), of One In a Million Inc.in a scheduled eight rounder.
The huge undercard bouts include;
Carlos Molina vs TBA, six rounds, junior middleweights
Frankie Tafoya vs TBA, four rounds, featherweights
Ottu Holified vs. Allen Medina, four rounds, middleweights
Francisco Rodriguez vs. LaShaun Blair, four rounds, bantamweights
Rita Figueroa vs. Sarina Hayden, four rounds, junior welterweights
Said Dominic Pesoli, President of 8 Count Productions, "it was a terrific evening last month and our fans were thrilled to be at the Aragon to watch David, Speedy and Luciano. David Diaz's fight against Jaime Rangel was a fight people will talk about for a long time. Our commitment to our fans is to make every event of ours better than the last one. This main event is terrific, both guys are very tough Mexicans who won't take a step back.
The fans love Miguel and Mobley figures to be a very tough opponent. Him and David Estrada had a six round war last June at our show. And the undercard showcases a lot of new, younger talent that is coming out of Chicago right now. Tafoya and Holifield have both had very successful beginnings to their careers and Francisco Rodriguez comes with fantastic amateur credentials and David Diaz says he has all the talent to be a great pro."
"We've got big plans for 2005 and this show should take up right where last months show left off. The huge crowd loved the action last time and I'm sure they'll say the same thing this time."