High Blood Sugar? Maybe, But Klitschko's Excuses Just Taste Sour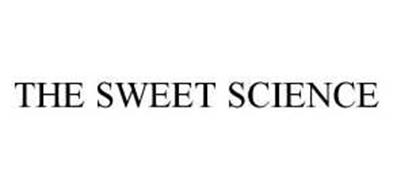 On the night of April 10, 2004, Lamon Brewster had climbed off the floor in the fourth, and a round later was beating the piss out of Wladimir Klitschko when referee Robert Byrd intervened to take Klitschko into protective custody. Although Wladimir's performance was consistent with – indeed, redolent of — his prior boxing history, a day later he and his camp were fanning the flames of a conspiracy theory, charging that the beaten fighter had been mysteriously drugged.
A few years ago George Foreman recalled his reaction to his loss to Muhammad Ali in their 1974 "Rumble in the Jungle" as one of the most shameful episodes of his boxing career. "By saying I'd been tricked or that my food might have been poisoned I detracted from Ali's victory," said Foreman. "The man beat me that night and I should have just given him credit for a great performance. Instead I was so embarrassed I started looking around for excuses."
Wladimir must not have been paying attention. After wilting before Brewster's fifth-round onslaught in their World Boxing Organization heavyweight title fight at the Mandalay Bay, the Ukrainian tried to alibi away his performance by claiming that his food had been tampered with, and trainer Emanuel Steward subsequently claimed that his fighter was suffering from "unusually high blood sugar."
"It wasn't the water in Wladimir's eyes," said Brewster's promoter Don King a few days later. "It wasn't no soup he ate at the Mandalay Bay. It was Lamon Brewster's punches that knocked him out, THAT's what happened to Wladimir Klitschko."
On May 3, boxing attorney Judd Burstein undertook the representation of the Brothers Klitschko. Two days later, to great fanfare, Burstein posted a letter demanding a federal investigation into the circumstances surrounding the Brewster-Klitschko fight, copies of which he sent to every media outlet on his rolodex.
Burstein must have coveted the Klitschko account badly. The circulation of the letter might make the younger Klitschko look like a crybaby, but it makes his lawyer look just plan silly.
The public release of Burstein's missive to Daniel G. Bogden, the United States Attorney for the District of Nevada, was accompanied by a press release which included this bizarre sentiment
voiced by the defeated Klitschko:
"I have thought long and hard about requesting an investigation because I am concerned that the public, and particularly my fans, will see me as making excuses instead of taking responsibility for a loss."
What makes this apologia so laughable is that in the month since getting whipped by Brewster, Wladimir has done nothing BUT make excuses. And there's not the slightest suggestion anywhere that he has even remotely accepted responsibility for his loss. The Klitschko camp even fired cutman Joe Souza, claiming that his liberal application of Vaseline had "trapped body heat" inside the fighter. If that were true, Souza would have an entire century's worth of co-conspirators, including virtually every man who ever hefted a spit-bucket.
When his brother fought Corrie Sanders at the Staples Center two weeks later, Wladimir Klitschko was the representative dispatched from Vitali's camp to Sanders' dressing room to oversee the gloving of the opponent. Sanders later recalled that Wladimir, (whom he himself had knocked out in two rounds last year) spent virtually his entire time in the dressing room that night offering a litany of excuses for the Brewster fight.
Dr. Margaret Goodman is the chairwoman of the Nevada State Athletic Commission's medical advisory board and has, since the appointment of Dr. Flip Homansky to the NSAC, served as Nevada's chief ringside physician. She was in the ring and attending to Klitschko seconds after Byrd stopped the fight.
Although there are obviously some doctor-patient confidentiality issues involved, Nevada Attorney General Ken Kizer has assured Dr. Goodman that by placing their inflammatory charges in the public domain, Klitschko and Burstein have essentially waived confidentiality on the particulars they have discussed.
Burstein's letter to the US Attorney claims that:
"Mr. Klitschko has also confirmed that his head was completely clear after the Brewster fight was stopped; yet he could not speak or move his body with ease It is also important to note that Mr. Klitschko's blood sugar level after the fight was 230 — almost twice the normal level. Medical experts have confirmed to the Klitschko team that such an elevated count may well indicate that Mr. Klitschko was given a foreign substance."
But Dr. Goodman's recollections of events paints a very different picture.
"When I got to the ring Wladimir initially seemed alert and responsive," recalled Goodman, "but then back in the corner he began to exhibit changes. He seemed increasingly lethargic, and within a few minutes became less responsive to questioning."
Dr. Goodman ascribed this to a "transitory loss of consciousness" – in layman's terms, Wladimir was "out on his feet."
Burstein's letter also claims that Klitschko's "pupils were dilated," which isn't precisely correct, either.
"There was an inequality in the pupils," said Goodman, who recognized this as another cause for concern.
"My immediate concern was that there might be a cerebral injury – either bleeding or swelling on the brain," she said. "Or possibly, he had been hit directly in the eye."
Under Goodman's instruction, Klitschko was immediately transported by ambulance to the trauma center at the University Medical Center in Las Vegas. He was accompanied on this journey by EMTs, by a neurologist, Dr. Albert Capanna, by Vitali Klitschko, and by Emanuel Steward (whose name is somewhat bewilderingly spelled "Emmanuel" in Burstein's letter to the US Attorney's office).
On the short trip to the hospital Klitschko was fitted with an IV, a standard precautionary measure in emergency-room situations like this, simply because should the worst happen, the IV will already be in place; were the patient to, just for instance, suddenly go into convulsions it would be much more difficult to hook him up to an IV.
Under normal circumstances the standard IV would be a D5½NS, which includes a glucose solution. Dr. Goodman was not in the ambulance but noted that "we usually don't use glucose" in connection with potential brain injuries. Still, it is entirely possible that Wladimir Klitschko was either given D5½NS, or, if the EMTs feared a hypoglycemic reaction, they might pushed an ampule of an even more heavily concentrated glucose substance called D50 to replenish Klitschko's blood sugar. It may well have been that the EMTs, who are NOT brain surgeons, administered the most handy available IV. Either would certainly explain the subsequent – and temporary – elevation in his blood sugar.
"We don't know what was in the IV," said Dr. Goodman.
At the hospital Klitschko was administered a full battery of tests, including a CAT scan, and the pupil inequality resolved on its own. To Goodman's relief her initial diagnosis of a Grade 3 concussion was confirmed and her fears of more serious cerebral injury were not. Following the brain examinations, several other routine procedures were followed. All were normal save the blood-sugar level, which was 232, which physicians uniformly agree was "elevated, but not dangerous."
Despite having ruled out their gravest fears, attending physicians wanted Klitschko to remain in the hospital overnight for observation – for the concussion, NOT for the blood sugar, which at that point wasn't even a concern. Dr. Wladimir Klitschko at this point conferred with Dr. Vitali Klitschko and decided to check himself out of the hospital. After signing a form that he was doing so "against medical advice," the two Klitschkos left, accompanied by Steward.
The next morning they had contacted an independent lab called Quest and had repeat blood work done. Everything was normal, including the sugar level. They requested the specimens from UMH and were given the proper phone numbers and instructions for the protocol involved in obtaining these. Although this information was repeatedly provided to the Klitschkos and their representatives over the next several days, they never followed through.
Although blood work and lab specimens which have yielded positive results would be preserved, samples whose results were unremarkable and normal would routinely be disposed of in a week to ten days. The Klitschko camp was provided with phone numbers and ample warning, but in the absence of a response the samples were destroyed.
Burstein apparently sees this as evidence of a conspiracy:
"Incredibly, though, all of the specimens, with the exception of one milliliter of urine (too small an amount to permit meaningful testing), had been destroyed by UMC and Quest. To date, no rational explanation has been presented for this failure to deliver the specimens which UMC and Quest had in their possession at the time Mr. Klitschko requested that they be transferred to Dr. (Robert) Voy. Of course, there are a number of possible explanations, some innocent, for what occurred. However, one of those possible explanations – and an eminently reasonable one – is that those specimens were destroyed in order to hide the truth of what happened to Mr. Klitschko."
"The truth of what happened to Mr. Klitschko" is that he got smacked upside the head by Mr. Brewster. And what would have been highly irregular would have been the preservation of the specimens after the normal expiration period.
The independent lab work done for the Klitschkos by Quest tested for over 100 substances, and even included a toxicology scan on Wladimir's boxing trunks, which were thoughtfully provided to the lab the next day. (Which technician got to check out the brown stains remains unlearned.)
Between Quest's tests and those done at UMH after the fight, the only remotely abnormal result was the blood sugar level drawn after the CAT scan had been completed, and that had resolved by the next morning. The 232 level – again, "elevated but not dangerous" – could have several possible explanations, but the IV in the ambulance remains the most likely one.
In other words, if Klitschko (and Burstein, who ought to know better) are going to throw around charges of "foul play," let's hear some specifics. What mysterious substance is this that would cause Wladimir to get his ass kicked and then disappear altogether?
"How come all of the screens have been normal and nothing has come up?" said Dr. Goodman to the Las Vegas Review Journal's Ross Feour last week after Burstein went public with his letter.
Noting that Klischko had nearly knocked Brewster out in the fourth round, she asked "How could a drug be that transient? Why wouldn't the tests be more abnormal? How come nothing is showing anything?"
"What is it," Goodman asked us over the weekend, "that they THINK he was given?"
The assembled evidence suggests that Wladmir Klitschko ought to be grateful for the medical assistance with which he was provided and thankful for his physical safety. Instead he continues to whine like a child.
And it's not as if this hasn't happened before. Did somebody slip Wladimir a mickey before the Corrie Sanders fight? Was he drugged against Ross Purrity? Was it some mysterious substance that made Vitali 'Quitschko' against Chris Byrd? Was Lennox Lewis able to bust up
Vitali because his gloves were loaded?
Oops, sorry. Forget that last one. Judd Burstein represented LENNOX back then.
What about the other particulars cited in Burstein's missive demanding a federal investigation?
First of all, Burstein noted that the sports-book odds tumbled from 11-1 to 7-2 in the days before the fight. He claims that it "is virtually unheard of for them to change so dramatically in such a short period of time."
Well, it's NOT unheard of, for openers. What it more probably means is that there was very little action on the fight up until the weekend, and that when there was, most of the money that came in was on Brewster.
This seems entirely reasonable. Think about it: Given his history, would YOU have bet $110 on Klitschko to win $10?
Burstein also made much of the case of the vanishing credential. Supposedly somebody scammed his way into the fight by picking up a credential reserved for an unnamed member of the Klitschko posse. Despite promoters' elaborate precautions, we can assure you that this is not unheard of, either. Since whoever was in possession of the FAUX credential was never spotted, we can probably assume that either somebody miscounted on the initial allotment, or the interloper, if indeed there was one, just found a seat and watched the fight. There is no evidence that any unauthorized person ever got near the Klitschko corner, but Burstein's letter to the US Attorney leaps, incredibly, in a single paragraph, from this allegation to Robert Mittleman to Arnold Rothstein and the 1919 Black Sox.
Even more preposterously, Burstein attempts to use as "evidence" a comment made by an employee of the Palms sports book to the Las Vegas Sun's Deane Juipe that the Vitali Klitschko-Corrie Sanders fight two weeks later had been taken off the board "because the other Klitschko [Wladimir] looked like he was poisoned or something in the fight with Brewster." (Emphasis supplied by Burstein.)
Of course, when this decidedly unscientific view was elicited (on April 19), the Klitschkos had been howling to anyone who would listen about Wladimir having been "poisoned" for eight days already.
Could it be, rather, that the gambling industry came to the same wary conclusion much of the boxing world did? To wit: If you've seen one Klitschko, you've seen them all.
The notion that Wladimir was defeated by foul play and not by his own inadequacies would neatly fit into the agenda of at least one major player on the boxing scene. A few days before the Brewster-Wladimir Klitschko fight an HBO insider said to boxing author and attorney Thomas Hauser "how can we go wrong with four Klitschko title fights a year?"
And in its report on the OTHER Klitschko's Los Angeles fight two weeks later, Sports Illustrated's Richard Hoffer somewhat preposterously claimed that "Vitali is the sole bona fide heavyweight champion."
Would we risk stooping to a Judd Burstein-level low here to point out the authors of those two statements draw their paychecks from the same company?
And on the basis of exactly WHAT does Vitali rate as "the sole and bona fide heavyweight champion? Beating an out of shape, 38 year-old Corrie Sanders? In point of fact, Vitali had more trouble with Sanders than Hasim Rahman and Nate Tubbs did in Corrie's two previous defeats. Would Sanders have been the "sole and bona fide champion" if HE'd won? Or would Judd be demanding another investigation?
Even if one accepts the proposition that Lewis was the legitimate heir to the mantle of John L. Sullivan, Joe Lewis, and Muhammad Ali, as far as we can see the retired champion and SI's "sole and bona fide" one have at this point just one thing in common. Their lawyer.
2004 Boxing Pound for Pound List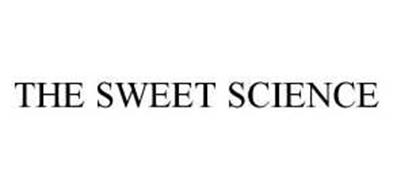 The final boxing pound-for-pound list of the year for 2004.
1. Bernard Hopkins: The top guy from beginning to end, Hopkins took care of Oscar De La Hoya with a body shot in the biggest fight of 2004. Now, he'll wait for Jermain Taylor to progress a little further, or he'll go the rematch route with Felix Trinidad. Either way, Hopkins stands to earn a lot of money in 2005 and extend that all-time middleweight reign.
2. Floyd Mayweather: How long has it been since we've seen Mayweather in a meaningful fight? Certainly not in 2004, when he outpointed the difficult DeMarcus Corley. He's slated for a January outing against a no-name. Enough stalling, already, "Pretty Boy". Fight someone we care about (preferably Kostya Tszyu), or you'll lose your #2 position sometime in 2005.
3. Felix Trinidad: "Tito" stormed back with a magnificent knockout of Ricardo Mayorga in 2004, and now hopes to capitalize on it with big money fights. He'd like nothing more than a rematch with his only conqueror, Hopkins, but he may also opt for old nemesis Oscar De La Hoya. Either way, Trinidad is sure to fight a big fight sometime in the coming year.
4. Kostya Tszyu: What a difference one fight makes. As recently as late October, the boxing world was wondering whether Tszyu was even serious about the sport anymore. We found out with a second round demolition of Sharmba Mitchell. And that made the junior welterweight division very attractive. Tszyu has several options now, including Arturo Gatti and Mayweather or even a hop up to welterweight to challenge Cory Spinks. Let's hope one of them happens in 2005.
5. Manny Pacquiao: Pacquiao fought twice in 2004, and what a fight the first one was. His thrilling war with Juan Manuel Marquez was the best brawl of the year, and there is a chance that the two rivals will go at it again in 2005. If not, Pacquiao has a list full of options: Marco Antonio Barrera, Erik Morales, etc. Pacquiao will fight one of them in the next year.
6. Marco Antonio Barrera: Another guy thought to be washed up when the year started, Barrera resurrected his career for the second time with a masterful victory over Paulie Ayala and a close decision over rival Erik Morales in another great fight. Barrera is obviously shooting for a return with Pacquiao, who decimated him in November 2003. Barrera says it was an off-night. Hopefully, we'll find out if that was the case.
7. Winky Wright: Winky entered the "superstar" realm in 2004 with a pair of decision victories over Shane Mosley. The first was very impressive, as Wright practically shut Mosley out. The second was closer, but proved once again that Winky was the superior fighter. He'd like a shot at Trinidad or Oscar De La Hoya, but neither will happen. He'd probably be best off shooting for a name like Fernando Vargas or Ricardo Mayorga.
8. Juan Manuel Marquez: After several years on the outside looking in, Marquez is finally in a position to make some money after his courageous performance against Pacquiao. He rose from three first-round knockdowns to wage the fight of his life in a fight that was ruled a draw. It would also be interesting to see Marquez against countrymen Barrera and Erik Morales.
9. Erik Morales: "El Terrible" fought another great fight against Barrera, but, again, it was in a losing cause. He has now lost two of three to his fierce rival, and probably wants nothing to do with him anymore. But, eventually, talk of Barrera-Morales 4 will come up again. In the meantime, Morales could shoot for Pacquiao or Marquez.
10. Glencoffe Johnson: The newest entry, Johnson pumped some life into boxing in 2004 with a pair of upsets of Roy Jones Jr. and Antonio Tarver. Now, he's set to make some really big money in rematches with either, or a shot at old conqueror Hopkins. Either way, Johnson is better than anyone imagined.
11. Jose Luis Castillo: Castillo made some comeback noise of his own in 2004, beating Juan Lazcano for his old vacant title and decisioning Joel Casamayor for another big win. He says he wants Kostya Tszyu next, and if that materializes, boxing fans will be in for a treat. If not, Castillo vs. Diego Corrales is a great fight.
12. Oscar De La Hoya: Hard to erase that picture of De La Hoya grimacing in agony courtesy of a Hopkins shot to the ribs, but the "Golden Boy" had no business fighting at 160 pounds. He should drop down to junior middle or even welterweight again if he has any hope of regaining his past form. But 2005 could be the final year for one of boxing's all-time great attractions.
On the brink: Antonio Tarver, Diego Corrales, James Toney
Heavyweight Joe Mesi Bringing Lawsuit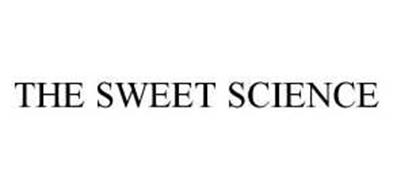 As reported by the Buffalo News, Joe Mesi is suing the New York State Athletic Commission and the MRI center that conducted tests on the heavyweight boxer after his bout with Vassiliy Jirov. Mesi reportedly suffered brain injuries in the Jirov bout, which has left his boxing status uncertain.
The lawsuit alleges Mesi's medical records were improperly released to the NYSAC. The records, the lawsuit goes on to allege, were then released to the media, prejudicing Mesi's right to have his status reviewed by the appropriate boxing authorities.
The lawsuit does not seek specific monetary damages, as the extent of damages will be affected by whether Mesi is able to resume his career as a leading heavyweight contender.
Mesi hopes to have his status reviewed by the Nevada State Athletic Commission within the coming month. The ruling of the NSAC promises to be key in whether Mesi will be able to resume his boxing career.
The Best in Chicago Boxing Returns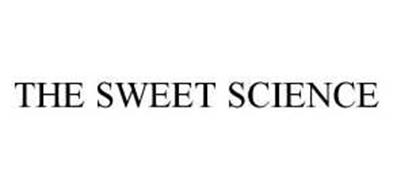 Dominic Pesoli's 8 Count Productions and Bob Arum's Top Rank Incorporated along with Miller Lite presents SOLO BOXEO DE MILLER, THE ARAGON RUMBLE, another installment of The Best in Chicago Boxing on Friday, January 14th, broadcast live internationally as part of Telefutura's Friday night professional boxing series.
The newly remodeled Aragon Ballroom is located at 1106 W. Lawrence Ave. near the corner of Lawrence and Broadway in Chicago's Uptown neighborhood and is easily accessible, just 4 blocks west of Lake Shore Drive and just 4 miles east of the Kennedy expressway. There are three large parking lots located within a 1/2 block of the Aragon Ballroom. Additionally, the Howard Street Blue Line stops just across the street. Doors will open at 6pm with the first bell at 7pm.
Headlining the action packed card is the American debut of super-bantamweight Ricardo "PIOLO" Castillo, 12-2 (6KO's) of Mexicali, Mexico as he squares off in a scheduled ten rounder against WBO Latino Champion, Edel Ruiz, 24-12-3 (13KO's) of Los Mochis, SI, Mexico. Castillo will be accompanied to the ring by his brother, World Lightweight Champion Jose Luis Castillo.
In the co-main event of the evening, one of Chicago's most popular fighters, middleweight "MACHO" Miguel Hernandez, 14-1 (9KO's), battles hard swinging local veteran "MARVELOUS" Shay Mobley, 7-4-1 (2KO's), of One In a Million Inc.in a scheduled eight rounder.
The huge undercard bouts include;
Carlos Molina vs TBA, six rounds, junior middleweights
Frankie Tafoya vs TBA, four rounds, featherweights
Ottu Holified vs. Allen Medina, four rounds, middleweights
Francisco Rodriguez vs. LaShaun Blair, four rounds, bantamweights
Rita Figueroa vs. Sarina Hayden, four rounds, junior welterweights
Said Dominic Pesoli, President of 8 Count Productions, "it was a terrific evening last month and our fans were thrilled to be at the Aragon to watch David, Speedy and Luciano. David Diaz's fight against Jaime Rangel was a fight people will talk about for a long time. Our commitment to our fans is to make every event of ours better than the last one. This main event is terrific, both guys are very tough Mexicans who won't take a step back.
The fans love Miguel and Mobley figures to be a very tough opponent. Him and David Estrada had a six round war last June at our show. And the undercard showcases a lot of new, younger talent that is coming out of Chicago right now. Tafoya and Holifield have both had very successful beginnings to their careers and Francisco Rodriguez comes with fantastic amateur credentials and David Diaz says he has all the talent to be a great pro."
"We've got big plans for 2005 and this show should take up right where last months show left off. The huge crowd loved the action last time and I'm sure they'll say the same thing this time."