In Boxing Sometimes Winning the Fight is Just the Beginning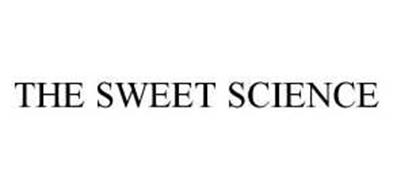 David Payne talks to Bobby Vanzie
In all walks of life there are people who feel their faces just don't fit, you know the type always moaning about being overlooked at work, expecting the world to provide. Mostly it's a façade, a comfortable security blanket to help escape from the cold reality of failure. When Bobby Vanzie, the slick, awkward Bradford born 'Viper' lost by decision earlier this month for the British Lightweight title, you would be tempted to cast aside his post fight bitterness as just another guy moaning about his face not fitting, just another guy opting out of responsibility.
You'd be wrong.
Unlike so many of his boxing contemporaries who hide behind the supposed injustices of boxing, Bobby Vanzie is intent on doing something about it. Bobby Vanzie intends to prove that his face really doesn't fit.
I caught up with the flamboyant former British and Commonwealth lightweight champion in his Bradford home to reflect on his career to date, discuss the current furore following his second controversial loss to Graham Earl and its implications for the remainder of his stifled career.
Bobby its over two years since we last spoke, (before the first round blow out of Anthony Maynard) and you were quite clear that you wanted to achieve your goals in the sport and be out in two years, i.e now. Can you believe the last two years, arguably your prime years, have vanished so fast?
I really can't believe how you can rise so slowly yet fall so fast. When I last spoke to you Dave, I felt unbeatable and had it not been for that 1st 'dubious' pts loss to James Armah, robbing me of my Commonwealth title, I would have been unbeaten. Even though people thought the fight between Maynard and myself was an even match, I knew that I would dispose of him inside 6 rounds and I did it in 70 seconds!
My time to strike was now! But that was when the turmoil began…
My long time friend & trainer, Godfrey Brown, left the team in order to get married, the European title fight eluded me, Casamonica pulled out 3 times, only for Jason Cook to get the fight and title a few months later. Then followed my acrimonious split from long time promoter Tommy Gilmour Jnr; that was the straw that broke the camel's back and concluded my annus horriblis.
Obviously, much has been made of the numerous decisions that have gone against you during that period, indeed right back to the decision loss to James Armah. But before we come to that, do you regret any of the decisions YOU'VE made during that time, changing promoters, accepting fights etc?
No doubt! Isn't hindsight a bitch! Yeah, without a shadow of a doubt, I would have made different choices Dave. Try to understand my predicament…I don't find it easy to make the 9st 9lbs limit. I put my body through hell in order to be at my fittest & strongest, as I knew that I would need a knockout in Italy in order to win the European title. Sandro Casamonica's promoter won the purse bid at 144,000 euros, which would have been my greatest purse. That was the reason I hung in there after he pulled out 2 days before our flight, that was the reason I hung in there after he pulled out a 2nd time, 3 days before our flight, I 'hung in there', using Tommy Gilmour's words, a 3rd time he pulled out AGAIN. By now I'd been training for nearly a year without payment…I could not afford to 'hang in there' any longer. Simon Block (head of the BBBofC) made promises he didn't keep and Tommy Gilmour also made promises he couldn't keep. I had a family that depended on me and I was desperate for money. I left Tommy Gilmour and signed with Frank Warren's Sports Network stable. This was a decision I would later regret.
By this time I had not made the 9st 9lbs limit in a year due to the inactivity caused by the Euro farce. I signed for a fight, for good money against an unbeaten Russian, Yuri Romanov, who was just a strong, typical Eastern block type fighter. Well schooled, but also pretty ordinary. It was to be for the W.B.O intercontinental title and also guaranteed the winner a top 5 rating in the W.B.O. I lost 16lbs in a week and needed 3 attempts to make the championship weight. In hindsight (the bitch), I shouldn't have fought, but I was heavily in debt. I had to fight. Had I not have made the weight, I would still have fought Romanov, but the title would not have been at stake and the purse would have been reduced quite significantly. I had to fight, and did. That was the closest I would come to losing my life in the ring, and had it not been for my unorthodox skills, the fight could have inflicted more than just a stoppage loss on my record. That, to me, is my only 'legitimate' loss and I know why I got beat and lessons were learnt.
Looking back over your career which performance do you take the greatest satisfaction from and why?
Beating Stephen Smith in his 'backyard', in front of his beloved fans gave me the greatest satisfaction. It was well documented that we detested each other outside of the ring, but on my part at least, I had the greatest respect for him inside the ring. He was unbeaten, as was I, but his opponents had been 'selected', whereas I fought anyone, anytime & anywhere. I always saw that fight likened to that great face off between Luke Skywalker and his arch-rival & nemesis, Darth Vader! Although I didn't chop his arm off, I did do untold damage to Stephen, not only superficially, but also mentally. I showed him the difference between a 'street' kid with skills to a well-marketed pretty boy with skills…natural, rugged toughness. That was the beginning of the end for him. (Smith went on to face Ricky Hatton on the infamous night his father and trainer jumped in the ring).
Now returning to the most recent result, your second highly contentious points loss to Graham Earl, a Sports Network fighter, how did you feel coming into that fight – did you feel strong, did you feel prepared?
Earl, I knew didn't want the fight. Johnny Eames didn't want the fight and he told a journalist friend of mine, in no uncertain terms that he didn't want it. Sports Network and one of their employees, Frank Maloney didn't want the fight…why? Because all of the aforementioned knew that I soundly beat Earl the first time around and also knew I would be on a mission to make sure of the decision. After Earl pulled out the 3rd time, my body was spent. I had taken it up and down in weight 3 times and the rigours of training had started to take their toll. I trained very hard and sparred well, doing more rounds than I ever have before. To be totally honest Dave, I still was not 100 % fit…I'd say about 90%, still more than enough to beat Earl. My trainer, Maurice Core went away for a week during my sparring. He also got himself banned from training me and would not be working the corner during the fight following the 'incident' involving Carl Thompson (and his gloves). I was 1hr late for the weigh-in due to traffic congestion in London, so let's just say that things were far from perfect. I did feel supremely confident though, as I set out to prove that 'The Viper' was still as venomous as ever!
Did the fight unfold as you expected?
The fight went exactly as we thought it would. We knew Earl was a one-dimensional fighter and could only attack in straight lines. We knew he would depend totally on the straight right hand. We also knew that he would start a lot faster this time than he did in our first meeting. We were right on all points, it was like reading a book, or watching a movie for the 2nd time…you know how it ends.
Pre-fight, did you suspect it would be hard for you to secure a points verdict?
I did not have a 12 rd fight in mind…i had a knockout victory in mind. I knew that everything would be stacked against me therefore a knock out would seal the victory without the use of scorecards or officials. It would have to be either that or a points victory where I would have to win nearly every round clean. I feel I achieved the latter, as did tens of thousands of other people, including the York Hall spectators, Sky team analysts and the Sky Sports viewers nationwide.
Do you think your unorthodox style, effective though it has been, has contributed to your losses, what I mean is do you think your style just turns some judges/referees off, they just don't get it?
Yes and no Dave. I think if a black kid dons a silver sequined suit in the ring and fights as if he's the most confident being on the planet, that can get people's backs up. Supreme confidence can be misconstrued as supreme arrogance and there is a big difference between the two. For anyone who knows the real me, that's the me outside of the ring, they would think you were describing the character of somebody totally opposite to me. I could never be described as arrogant, just supremely confident in my ability to win and when I step between the ropes it is that persona that takes over. Without confidence you have lost before stepping into the ring in my eyes. I feel that I have been discriminated against because of this (arrogance).
Explain to us your view of the Earl fight, most fans that I've spoken to felt you were a clear winner though the knockdown you scored but weren't attributed in round four didn't help make it clearer.
I lost rounds 1,2,7 and 11,and won everything else clearly. Making the score 116-112 add the 4th round knock down (which referee Terry O'Conner didn't) and I made it 116-111. I haven't spoken to many whose card differed much from mine. I was robbed again, only I feel that this is much more serious and the ramifications of that night will provoke outcry for the B.B.B of C and all connected to my 'loss' and all who have, and all who may stand to gain monetarily from my loss. Whether my career depends on it, the truth will be heard and the boxing fan and non-boxing fan alike will be well versed on the state of boxing in this country.
British trade paper the Boxing News had Earl a winner too, which must be frustrating as for many that report will be how history remembers the fight, particularly those who haven't seen it?
Did you not read about the fall out between the aforementioned trade paper and Britain's premier promoter? Didn't you find it funny that first they were at each other's throats, then not 3 wks later, not a cross word is printed anymore? Didn't you also read that this well-known promoter threatened to 'buy out' the aforementioned trade paper? Funny isn't it that everybody thought I had won the first fight convincingly against Earl, yet in the preview I was quite unusually tipped to lose the rematch against Earl?
I think journalists are very powerful people. Most write from the heart and how they perceive a fight is just that, their perception of a fight. Not intended to brainwash the reader into seeing the fight their way, or telling them a fight was scored justly when it's so damn obvious it wasn't. Due to this power, for monetary gain or otherwise, some journalists write the view of the man who may be writing their next pay cheque, or the man who may decide whether they write again or not, such is the nature of this filthy business. People who can change a fighter's career from being on the up and up, to the down and out are sometimes not as honest as many would have you believe. Who is left to drown in a sea of failure, or an ocean of debt through no fault of their own? The fighter(!), who is only trying to do right by his family or for himself.
Have you watched the fight back? Did it change your perception at all of how the fight went?
I have watched the fight at least 20 times, and I am angered more and more at the fact that the B.B.B of C saw no reason for an investigation into the scoring of the fight. That scoring absolutely stunk of either corruption or incompetence. The response I received from websites, the letters printed in the media, the condolence cards posted to the house, to the resignation of my brother who was an active member of the Boxing Board spoke volumes about the injustice that occurred that hot night on June 5th.
It is certainly true that most observers felt it was unjust decision, for example travelling with you today a fan stopped the car just to tell you it was unfair, 'it was a robbery!'. That must help to see that kind of support?
Well yes and no, on the one hand its great to hear people feel strongly and reassuring to see so many people share my view, and I've lent out loads of copies of the fight to people in Bradford who wanted to see it again or for the first time. But on the other hand it is difficult for me because it makes it harder to accept; it makes me angry all over again.
Your post fight complaint, lodged with the BBBofC has been swiftly 'dealt' with and rejected, but you now find yourself locked into disciplinary action for behaviour and comments after the fight. For those who don't know please explain what is happening and why?
Well, first & foremost, the board held an impromptu meeting several days after the fight, without giving me or my team time to prepare a detailed argument defending my post fight comments. They instructed my promoters to rush in by fax any grievances they had pertaining to the officiating of the fight, or risk being not heard at all. My promoters did this against their will, but figured that it would be better to be heard hurriedly than not at all. The board hastily sent a letter out to my team & myself stating that they had heard the complaints and that 'after careful consideration', they found there to be no cause for an investigation'. Although they did find enough reason to have me, yet again, subjected to face the wrath of the board on August 11th to answer 4 disciplinary charges:
1. ARRIVING LATE TO WEIGH-IN.
2. LEAVING THE RING BEFORE THE OFFICIAL ANNOUNCEMENT HAD BEEN READ, DISPLAYING UNSPORTSMANLIKE CONDUCT.
3.COMMENTS MADE AFTER FIGHT IN POST-FIGHT SKY INTERVIEW.
4. CAUSING DAMAGE TO A WINDOW AT THE YORK HALL VENUE, TOTALLING A REPAIR COST OF £200.
You could be looking at a suspension, and I know you intend fighting any action vehemently – what would you regard as a positive result from the proceedings?
I've have just (Wednesday afternoon GMT) okayed a fax from my solicitor to send to the board detailing our request to have our appeal heard in a more detailed fashion with my team and witnesses to actually be present so that we can watch the fight together and prove that I was the victim of one of the worst decisions seen in a British ring. If they refuse our appeal, then the case will go to court and that is when my voice will truly be heard and the repercussions will reverberate throughout the country. If the board do hear my appeal then the least I expect is an immediate rematch against the man I have beaten twice already, should that happen, Earl WILL be knocked out cold, please believe that.
You've stated before that there appears to be some sort of agenda against you, or perhaps FOR your opponents. Do you fear for your own career if you try and pursue this further?
Dave, I've have made it known that whether my career depends on it or not, I will spend whatever time it takes to claim what is rightfully mine. I was robbed for my Commonwealth title, by a referee who, in his autobiography, actually stated he didn't like, or rate me as a fighter. I was then the victim of a terrible decision at the hands of another referee, before this latest theft. That is a lot of money that has been stolen from me. A lot of food that has been taken from my children's mouths! These referees cannot have a conscience to do the things they do, or maybe they do, but enjoy the 'wining & dining' they are accustomed to pre-fight, courtesy of the promoter of the main event too much or the promise of being used for more main event shows?
Speaking of your own career, are your days at Lightweight numbered? I know making 135lbs is getting harder and harder for you. Is it time to test the water at Light-Welterweight – the likes of Witter and Hatton probably have different horizons right now but IBO 'champion' Colin Lynes is a fight I think would be productive?
I do believe that my days at Lightweight are numbered, but I must first right the wrongs in the division, prove myself to be what I have always known, that ROBERT RICHARD VANZIE, is the best Lightweight in the country. Only then will I feel able to abdicate the division. Retribution is all I crave right now. I feel contempt toward the B.B.B of C and undiluted hate toward the main 'player' who is indirectly responsible for the way my career has turned out. Imagine if you will, an industry full of prostitutes, pimps and 'overseers'. Sometimes a pimp can get so big, that he becomes the silent partner of the overseers…apply that analogy to Boxing…I'll say no more.
When I do finally move up though, only then will you see me at my best. Making weight takes it's toll, no matter how fit you are, and I will be so much stronger and sharper with the added 5lbs. I think I will surprise a lot of people, as I will be a lot 'bigger' than the Hatton's, Witter's and Ted Bami's of the division add my skill and unorthodox punching power and my claims are solidified.
If you do step up, have you got a self-imposed time limit on your progress and how long do you intend staying in boxing – you have a lot of unfulfilled goals from our last conversation?
I am the youngest 30 yr old Lightweight in the world! (Laughs)
Honestly, I feel rejuvenated albeit I wasn't 100% in my last fight I still danced like I'd just caught Saturday night fever! I truly was the black John Travolta! I haven't been involved in any 'wars' as such, I have never been badly beaten and my reflexes are as sharp as they ever were. My style relies 80% on reflexes and the day I start taking full bloodied shots and my reflexes start to wane, then it's time to burn the scales that governed my life for the last 2 decades and hang up the silver sequined suits!
Did you or do you ever consider packing it in and do you fear for the state of British boxing?
I truly feel that Boxing has been a dying sport for at least 10 yrs now. It is not a sport, just a money-making business. Fighters don't want to fight anymore, they just want to carefully select their opponents and deserve no respect. The old saying, 'they don't make 'em like they used to' is more evident today than at any other time. Depending on whether the Board succeed on gagging and freezing me out of the sport, which I heavily doubt, then my last 2 or so years will be spent fighting for glory inside the ring and also fighting for justice for all active prostitutes, er, I mean fighters (smiles) outside of the ring. Fighting for changes to be made, so one promoter will not be allowed to assist in 'running' the board. British Boxing Board of Control? Give me a break. By the time I'm done, the whole world will know who really controls the sport this side of the pond.
Of your lightweight adversaries, do you have respect for fighters like Kevin Bennett, Jason Cook, Steve Murray, Graham Earl….
Firstly, Graham Earl is not a fighter, therefore deserves no respect whatsoever. He is in the wrong sport, as he doesn't even want to face his mandatory in Steve Murray, a man he has already beaten? Jason Cooke deserves credit but refuses to fight me, as does Kevin Bennett, but why should they face the prospect of facing the Darth Vader of the division? Surely they fear losing not a limb, but their reputations being shattered at the hands of this so-called, brash, arrogant, bolshy, conceited egotist who happens to go by the pseudonym 'The Viper'. Sorry Dave, I can't say I respect any of the 3 fighters rated above me because they know that I should be top of the tree but refuse to give me the chance to prove it.
A few random ones Bobby….
What do you make of the recent criticism of Frank Warren and his two biggest attractions Joe Calzaghe and Ricky Hatton, do you think its fair?
Yes, it is fair. Frank Warren has two of the best boxers in the country who want to prove that they can cut it at World level, but he refuses to let Calzaghe or Hatton venture out of their comfort zones of Wales and Manchester respectively. The boxing fans can only be pacified with late substitutes for only so long before they get bored and decide to spend their ticket money on a boozy night out followed by a vindaloo. At least they're guaranteed an enjoyable, funfilled hot night, which, no doubt, will lead into the next day…and maybe the day after that…depending on how hot u like 'em!!(Laughs)
Seriously though, whilst Hatton is fighting the 'unknown', unpronounceable opponents of the division, his counterpart, Junior Witter, is taking great strides forward and in my view looks like he will arrive on the true world stage before long, with Hatton eating his dust.
What do you hope to do after Boxing, are you interested in being a trainer or perhaps work in the media?
Dave my friend, I couldn't train any man to go through what I have had to endure in my career. I wouldn't be able to look at myself in the mirror. This is the hardest business out there and fighters do not receive a quarter of what they deserve monetarily speaking; most fighters don't earn in their lifetime what footballers earn in a week, you do the math!
I have just got a job working once a month on a very popular radio station, where I will be answering sporting questions and also covering high profile fights in the country, and in time, other countries. I love writing poetry, songs and stories, and hope to get them published at some stage, I am also a Jehovah's Witness, don't be afraid…be very afraid (laughs), which takes up a lot of my time also, so my time will be spent doing the radio work, which hopefully will lead into TV. I also do some modelling along with the rest of my family, and, as I said, the writing and the ministry are also an important part of my life. My career in such a violent sport never married with my Christian beliefs but I have a family to support and know that I will not be judged harshly for this reason, though the day I do call it quits will be a joyous one.
Thanks for talking Bobby and good luck with the appeal.
Thanks Dave, this interview has been a bit like therapy for me. I managed to exercise my innermost thoughts and feelings and I feel it gave me a real opportunity to have my say.
2004 Boxing Pound for Pound List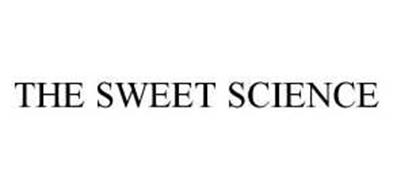 The final boxing pound-for-pound list of the year for 2004.
1. Bernard Hopkins: The top guy from beginning to end, Hopkins took care of Oscar De La Hoya with a body shot in the biggest fight of 2004. Now, he'll wait for Jermain Taylor to progress a little further, or he'll go the rematch route with Felix Trinidad. Either way, Hopkins stands to earn a lot of money in 2005 and extend that all-time middleweight reign.
2. Floyd Mayweather: How long has it been since we've seen Mayweather in a meaningful fight? Certainly not in 2004, when he outpointed the difficult DeMarcus Corley. He's slated for a January outing against a no-name. Enough stalling, already, "Pretty Boy". Fight someone we care about (preferably Kostya Tszyu), or you'll lose your #2 position sometime in 2005.
3. Felix Trinidad: "Tito" stormed back with a magnificent knockout of Ricardo Mayorga in 2004, and now hopes to capitalize on it with big money fights. He'd like nothing more than a rematch with his only conqueror, Hopkins, but he may also opt for old nemesis Oscar De La Hoya. Either way, Trinidad is sure to fight a big fight sometime in the coming year.
4. Kostya Tszyu: What a difference one fight makes. As recently as late October, the boxing world was wondering whether Tszyu was even serious about the sport anymore. We found out with a second round demolition of Sharmba Mitchell. And that made the junior welterweight division very attractive. Tszyu has several options now, including Arturo Gatti and Mayweather or even a hop up to welterweight to challenge Cory Spinks. Let's hope one of them happens in 2005.
5. Manny Pacquiao: Pacquiao fought twice in 2004, and what a fight the first one was. His thrilling war with Juan Manuel Marquez was the best brawl of the year, and there is a chance that the two rivals will go at it again in 2005. If not, Pacquiao has a list full of options: Marco Antonio Barrera, Erik Morales, etc. Pacquiao will fight one of them in the next year.
6. Marco Antonio Barrera: Another guy thought to be washed up when the year started, Barrera resurrected his career for the second time with a masterful victory over Paulie Ayala and a close decision over rival Erik Morales in another great fight. Barrera is obviously shooting for a return with Pacquiao, who decimated him in November 2003. Barrera says it was an off-night. Hopefully, we'll find out if that was the case.
7. Winky Wright: Winky entered the "superstar" realm in 2004 with a pair of decision victories over Shane Mosley. The first was very impressive, as Wright practically shut Mosley out. The second was closer, but proved once again that Winky was the superior fighter. He'd like a shot at Trinidad or Oscar De La Hoya, but neither will happen. He'd probably be best off shooting for a name like Fernando Vargas or Ricardo Mayorga.
8. Juan Manuel Marquez: After several years on the outside looking in, Marquez is finally in a position to make some money after his courageous performance against Pacquiao. He rose from three first-round knockdowns to wage the fight of his life in a fight that was ruled a draw. It would also be interesting to see Marquez against countrymen Barrera and Erik Morales.
9. Erik Morales: "El Terrible" fought another great fight against Barrera, but, again, it was in a losing cause. He has now lost two of three to his fierce rival, and probably wants nothing to do with him anymore. But, eventually, talk of Barrera-Morales 4 will come up again. In the meantime, Morales could shoot for Pacquiao or Marquez.
10. Glencoffe Johnson: The newest entry, Johnson pumped some life into boxing in 2004 with a pair of upsets of Roy Jones Jr. and Antonio Tarver. Now, he's set to make some really big money in rematches with either, or a shot at old conqueror Hopkins. Either way, Johnson is better than anyone imagined.
11. Jose Luis Castillo: Castillo made some comeback noise of his own in 2004, beating Juan Lazcano for his old vacant title and decisioning Joel Casamayor for another big win. He says he wants Kostya Tszyu next, and if that materializes, boxing fans will be in for a treat. If not, Castillo vs. Diego Corrales is a great fight.
12. Oscar De La Hoya: Hard to erase that picture of De La Hoya grimacing in agony courtesy of a Hopkins shot to the ribs, but the "Golden Boy" had no business fighting at 160 pounds. He should drop down to junior middle or even welterweight again if he has any hope of regaining his past form. But 2005 could be the final year for one of boxing's all-time great attractions.
On the brink: Antonio Tarver, Diego Corrales, James Toney
Heavyweight Joe Mesi Bringing Lawsuit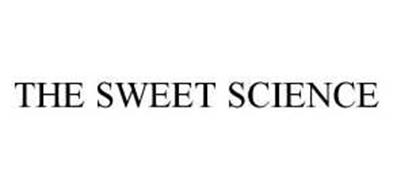 As reported by the Buffalo News, Joe Mesi is suing the New York State Athletic Commission and the MRI center that conducted tests on the heavyweight boxer after his bout with Vassiliy Jirov. Mesi reportedly suffered brain injuries in the Jirov bout, which has left his boxing status uncertain.
The lawsuit alleges Mesi's medical records were improperly released to the NYSAC. The records, the lawsuit goes on to allege, were then released to the media, prejudicing Mesi's right to have his status reviewed by the appropriate boxing authorities.
The lawsuit does not seek specific monetary damages, as the extent of damages will be affected by whether Mesi is able to resume his career as a leading heavyweight contender.
Mesi hopes to have his status reviewed by the Nevada State Athletic Commission within the coming month. The ruling of the NSAC promises to be key in whether Mesi will be able to resume his boxing career.
The Best in Chicago Boxing Returns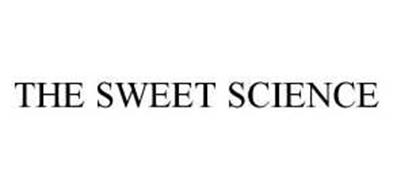 Dominic Pesoli's 8 Count Productions and Bob Arum's Top Rank Incorporated along with Miller Lite presents SOLO BOXEO DE MILLER, THE ARAGON RUMBLE, another installment of The Best in Chicago Boxing on Friday, January 14th, broadcast live internationally as part of Telefutura's Friday night professional boxing series.
The newly remodeled Aragon Ballroom is located at 1106 W. Lawrence Ave. near the corner of Lawrence and Broadway in Chicago's Uptown neighborhood and is easily accessible, just 4 blocks west of Lake Shore Drive and just 4 miles east of the Kennedy expressway. There are three large parking lots located within a 1/2 block of the Aragon Ballroom. Additionally, the Howard Street Blue Line stops just across the street. Doors will open at 6pm with the first bell at 7pm.
Headlining the action packed card is the American debut of super-bantamweight Ricardo "PIOLO" Castillo, 12-2 (6KO's) of Mexicali, Mexico as he squares off in a scheduled ten rounder against WBO Latino Champion, Edel Ruiz, 24-12-3 (13KO's) of Los Mochis, SI, Mexico. Castillo will be accompanied to the ring by his brother, World Lightweight Champion Jose Luis Castillo.
In the co-main event of the evening, one of Chicago's most popular fighters, middleweight "MACHO" Miguel Hernandez, 14-1 (9KO's), battles hard swinging local veteran "MARVELOUS" Shay Mobley, 7-4-1 (2KO's), of One In a Million Inc.in a scheduled eight rounder.
The huge undercard bouts include;
Carlos Molina vs TBA, six rounds, junior middleweights
Frankie Tafoya vs TBA, four rounds, featherweights
Ottu Holified vs. Allen Medina, four rounds, middleweights
Francisco Rodriguez vs. LaShaun Blair, four rounds, bantamweights
Rita Figueroa vs. Sarina Hayden, four rounds, junior welterweights
Said Dominic Pesoli, President of 8 Count Productions, "it was a terrific evening last month and our fans were thrilled to be at the Aragon to watch David, Speedy and Luciano. David Diaz's fight against Jaime Rangel was a fight people will talk about for a long time. Our commitment to our fans is to make every event of ours better than the last one. This main event is terrific, both guys are very tough Mexicans who won't take a step back.
The fans love Miguel and Mobley figures to be a very tough opponent. Him and David Estrada had a six round war last June at our show. And the undercard showcases a lot of new, younger talent that is coming out of Chicago right now. Tafoya and Holifield have both had very successful beginnings to their careers and Francisco Rodriguez comes with fantastic amateur credentials and David Diaz says he has all the talent to be a great pro."
"We've got big plans for 2005 and this show should take up right where last months show left off. The huge crowd loved the action last time and I'm sure they'll say the same thing this time."