Another Riddick-ulous Boxing Comeback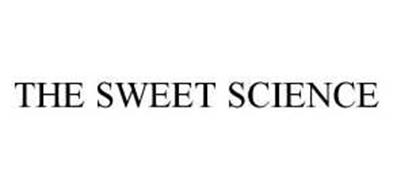 For most athletes, comebacks are usually not successful, unless you are talking about an athlete who left for medical reasons, took care of the medical problem, and then returned to the arena/playing field the following season. Comebacks usually mean you've been there, you've been somebody, you left for a considerable time (a few years) and then decided upon a return. I, for one, am against the latter kind of comeback. Especially in boxing.
Don't throw George Foreman's name at me. Big George is the exception to the rule. Quite frankly, Foreman did not do boxing a great service. What he did, he did for himself. As it turned out, Foreman's comeback was probably the greatest comeback in the history of sports. For the most part, Foreman made it all look incredibly easy. In fact, he made it look so easy that he falsely encouraged—whether he meant to or not—other retired fighters to do the same thing. However, none of them could do it. They couldn't do it because they weren't George Foreman. As I said earlier, Big George is the exception to the rule.
Boxing comebacks just don't work. A fighter who leaves the sport because of medical or personal reasons and stays away for years cannot possibly regain the skills he or she once had. And certainly, lost youth can never be regained.
It was sometime this past Winter that I heard the whispers about former heavyweight champion Riddick Bowe launching a comeback. Last week the rumors became official. Bowe will indeed launch a comeback. The comeback will begin on September 25, in Shawnee, Oklahoma. Bowe hopes the victory will be the first step back to the heavyweight championship of the world. Upon hearing the news of Bowe's comeback plans, my first reaction was to sigh deeply and shake my head. My second reaction was to sigh deeply and shake my head. You see, "Big Daddy" Bowe has not fought in over eight years.
I sat ringside for Bowe's last two fights. Both were street brawls against Andrew "The Foul Pole" Golota. Both took place in 1996, and in both, Bowe took horrific punishment. The first, on July 11, was a brutally-draining fight. It was especially brutally-draining to Bowe, who won on a seventh-round disqualification. However, that fight was a game of patty-cake when compared to the rematch five months later.
In the rematch, on December 14, Bowe, again a DQ winner, was hammered, blackjacked and pummeled. He was repeatedly hit behind the head. He was repeatedly hit to the kidneys and liver. He was also hit south of the border. Over and over and over. He wasn't hit by just boxing gloves, either. He was hit by forearms and elbows, as well. This time, his torture lasted for nearly nine rounds. Had he been stomped on, kicked and trampled at the running of the bulls in Pamplona, Spain, the damage probably would have been less. In fewer than 16 rounds of action, Andrew Golota gave Riddick Bowe back-to-back disqualification victories. Although he gave him victories, Golota took away everything else. Included were Bowe's youthful exuberance and spirit.
When Bowe faced Golota the first time, he was a few weeks away from his 29th birthday. He came out of the fight a much older man. He aged even more in the rematch five months later. It's a fight I can't forget, no matter how hard I try. It's a fight Bowe probably can't remember, no matter how hard he tries.
I spoke to Bowe prior to his first fight against Golota. He sounded young, confident and perky. Afterwards, he sounded tired and beaten. He actually sounded drunk. Unfortunately, I don't believe he's ever sobered up. Listen to him speak prior to the first fight. Listen to him after the second match. The tapes do not lie. There is a marked difference in his speech pattern.
Following the second fight, Bowe unraveled. Completely. He joined the Marines. It was something he said he had always wanted to do. Within a few days after boot camp started, he quit. Soon after, he separated from the loves of his life: Judy, and their children, whose likenesses were tattooed upon their dad's body. He became moody and explosive. They became scared of him. They moved from New York to North Carolina. He desperately wanted them back, so he kidnapped them. He was arrested and put on probation.
After realizing and accepting that Judy was not going to be with him any longer, Bowe allowed romance back into his life. It wasn't long before he fell in love with and married Terri. The two moved to the quiet suburbs of Long Island, New York. That quiet was disturbed when police answered a 911 call. A man had allegedly slapped around his wife. The man was Riddick Bowe. Bowe lucked out with this case, though. Terri Bowe never showed up for the court date. The legal system had seen enough, however. For the kidnapping of Judy, Bowe was sentenced to 18 months in the Federal Correctional Institution in Cumberland, Maryland.
Bowe was a model prisoner—whatever the heck that is—according to prison officials. Actually, that shouldn't surprise anybody, as Bowe is truly a good person. That's a statement quite open to conjecture and debate, for how can I call a kidnapper and wife-beater a "truly good person." I am quite sure that all of his misguided efforts and actions have been due to the re-arraignment of his synapses and brain cells, especially at the hands of Golota.
Okay, I'm no neurologist, brain surgeon or doctor and have never seen a medical evaluation of a CATSCAN or MRI of Bowe's brain. However, over the decades, I've seen and talked to more pugilists than most people have and, I'm certain, more than any doctor ever has. I know what Bowe sounded like as a teenager from Brooklyn in 1984 and what he sounds like as a 38-year-old graduate of the School of Hard Knocks.
I saw and heard it happening to Muhammad Ali in the late 1970's. You didn't have to be a doctor to know what was going on with him. In my mind, the "Thrilla' in Manila" should have been his last fight. It took place on October 1, 1975. After that brutal classic, Ali fought another 10 times over the next six years. He also sparred hundreds, if not thousands of rounds, during that time, against some young, hungry heavyweight lions. Guys with names like Rodney Bobick, Duane Bobick, Michael Dokes and Larry Holmes. At the age of 38—a year older the Bowe is—Ali took on his ultimate successor, Larry Holmes. Holmes pounded Ali into what seemed like permanent retirement, stopping him in the 11th round.
Still failing to believe his shining career was over and still not accepting of the fact that his once-massive skills had greatly diminished, Ali wanted to put the gloves on one more time. One month before his 40th birthday, Ali faced 27-year-old Trevor Berbick. Ali, his internal machinery already broken down, was pounded on the way to losing a 10-round decision to Berbick. More than likely, the final two beatings of Ali's career only exacerbated Ali's condition.
Then, there's the sad case of 1984 Olympic featherweight champion Meldrick Taylor. From the time he turned pro in November 1984 until the night of March 17, 1990, the 24-year-old Taylor was unbeaten in 25 contests. On that night, however, his unbeaten record came to an end. Julio Cesar Chavez stopped him with two seconds remaining in the 12th and final round of a brutal and bloody battle. Although Taylor went on to win a share of the welterweight title, he was never the same again. In a 1994 rematch, Chavez pounded him into an eighth-round stoppage. Today, at 38 (slightly older than Bowe), Taylor is a stumbling, mumbling shell of a once-great fighter who is still hoping to throw leather and become a champion again.
Boxing is a beautiful sport with some of the most wonderful individuals you will ever meet. However, even when regulated, it can be a brutal sport, inflicting terrible punishment upon its competitors. Muhammad Ali needed to be protected from himself. Meldrick Taylor needed to be protected from himself. Nobody was there to protect them. Nobody was there to say "No!" and shut the door to their path of competition.
Riddick Bowe needs a commission or a commissioner to put a hand on his shoulder and say "No!" Granted, his opponent on September 25 will be just that—an opponent. Jeff Lally, at 23-23-1, is about as much an opponent as you will ever find. However, Bowe said he's looking at a total of 15 fights on his way back to a title shot and a replenishment of the millions of dollars he has gone through over the years. Lally is just one step back. One very small step. But even that small step will throw punches. Most will probably not land. Some may. But, at Bowe's age, and given his obvious physical deterioration, Bowe doesn't need to take ANY punches—from Lally or any other opponent, especially when Bowe is looking for opponents named Vitali Klitschko, John Ruiz, Chris Byrd and Evander Holyfield.
Ah, Holyfield. He's another fighter who should be protected from himself. He's almost 42 and swears he will become champion again. I've even heard talk of Holyfield and Bowe getting together for a fourth meeting. Great! Just what boxing needs. Just what Holyfield needs. Just what Bowe needs. Hey! Why don't they just fight each other until one of them dies in the ring!
I'm not the only one who feels this way. Ask around. Talk to knowledgeable, passionate fight fans. Ask Rock Newman, Bowe's former manager, who loves Riddick like a son.
"I wish Riddick wouldn't fight," says Newman. "I don't want to see him risk his health."
Nobody does. That's why we talk about his comeback the way we do.
At the top of his game, Bowe had tremendous boxing skills. Some of those skills may even still be there. His courage was incredible. He was on his back and all but out against Holyfield in their third meeting and came back to stop Holyfield.
If Bowe's comeback does materialize, I'm sure he will win some, probably most, and maybe even all of those fights. However, the odds against him making it all the way back are mountainous. And the odds of him making it all the way back without taking voluminous punishment are, well, let's just say he has a better chance of buying a lottery ticket and winning the big one!
Bowe is looking at the title(s) he can win. He's looking at the money that could be his. He's looking at the glory, which he so badly misses. But he's not looking at the punches which will crash into his body, rattling his already shaken anatomy.
I'm not saying Bowe cannot or will not beat the odds against him. Everyone has a chance of winning the lottery. But, because of those incoming punches I'm thinking about, I'm saying he shouldn't do it.
For his own good.
2004 Boxing Pound for Pound List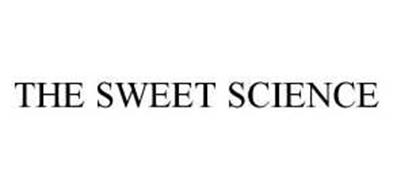 The final boxing pound-for-pound list of the year for 2004.
1. Bernard Hopkins: The top guy from beginning to end, Hopkins took care of Oscar De La Hoya with a body shot in the biggest fight of 2004. Now, he'll wait for Jermain Taylor to progress a little further, or he'll go the rematch route with Felix Trinidad. Either way, Hopkins stands to earn a lot of money in 2005 and extend that all-time middleweight reign.
2. Floyd Mayweather: How long has it been since we've seen Mayweather in a meaningful fight? Certainly not in 2004, when he outpointed the difficult DeMarcus Corley. He's slated for a January outing against a no-name. Enough stalling, already, "Pretty Boy". Fight someone we care about (preferably Kostya Tszyu), or you'll lose your #2 position sometime in 2005.
3. Felix Trinidad: "Tito" stormed back with a magnificent knockout of Ricardo Mayorga in 2004, and now hopes to capitalize on it with big money fights. He'd like nothing more than a rematch with his only conqueror, Hopkins, but he may also opt for old nemesis Oscar De La Hoya. Either way, Trinidad is sure to fight a big fight sometime in the coming year.
4. Kostya Tszyu: What a difference one fight makes. As recently as late October, the boxing world was wondering whether Tszyu was even serious about the sport anymore. We found out with a second round demolition of Sharmba Mitchell. And that made the junior welterweight division very attractive. Tszyu has several options now, including Arturo Gatti and Mayweather or even a hop up to welterweight to challenge Cory Spinks. Let's hope one of them happens in 2005.
5. Manny Pacquiao: Pacquiao fought twice in 2004, and what a fight the first one was. His thrilling war with Juan Manuel Marquez was the best brawl of the year, and there is a chance that the two rivals will go at it again in 2005. If not, Pacquiao has a list full of options: Marco Antonio Barrera, Erik Morales, etc. Pacquiao will fight one of them in the next year.
6. Marco Antonio Barrera: Another guy thought to be washed up when the year started, Barrera resurrected his career for the second time with a masterful victory over Paulie Ayala and a close decision over rival Erik Morales in another great fight. Barrera is obviously shooting for a return with Pacquiao, who decimated him in November 2003. Barrera says it was an off-night. Hopefully, we'll find out if that was the case.
7. Winky Wright: Winky entered the "superstar" realm in 2004 with a pair of decision victories over Shane Mosley. The first was very impressive, as Wright practically shut Mosley out. The second was closer, but proved once again that Winky was the superior fighter. He'd like a shot at Trinidad or Oscar De La Hoya, but neither will happen. He'd probably be best off shooting for a name like Fernando Vargas or Ricardo Mayorga.
8. Juan Manuel Marquez: After several years on the outside looking in, Marquez is finally in a position to make some money after his courageous performance against Pacquiao. He rose from three first-round knockdowns to wage the fight of his life in a fight that was ruled a draw. It would also be interesting to see Marquez against countrymen Barrera and Erik Morales.
9. Erik Morales: "El Terrible" fought another great fight against Barrera, but, again, it was in a losing cause. He has now lost two of three to his fierce rival, and probably wants nothing to do with him anymore. But, eventually, talk of Barrera-Morales 4 will come up again. In the meantime, Morales could shoot for Pacquiao or Marquez.
10. Glencoffe Johnson: The newest entry, Johnson pumped some life into boxing in 2004 with a pair of upsets of Roy Jones Jr. and Antonio Tarver. Now, he's set to make some really big money in rematches with either, or a shot at old conqueror Hopkins. Either way, Johnson is better than anyone imagined.
11. Jose Luis Castillo: Castillo made some comeback noise of his own in 2004, beating Juan Lazcano for his old vacant title and decisioning Joel Casamayor for another big win. He says he wants Kostya Tszyu next, and if that materializes, boxing fans will be in for a treat. If not, Castillo vs. Diego Corrales is a great fight.
12. Oscar De La Hoya: Hard to erase that picture of De La Hoya grimacing in agony courtesy of a Hopkins shot to the ribs, but the "Golden Boy" had no business fighting at 160 pounds. He should drop down to junior middle or even welterweight again if he has any hope of regaining his past form. But 2005 could be the final year for one of boxing's all-time great attractions.
On the brink: Antonio Tarver, Diego Corrales, James Toney
Heavyweight Joe Mesi Bringing Lawsuit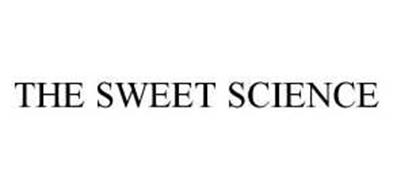 As reported by the Buffalo News, Joe Mesi is suing the New York State Athletic Commission and the MRI center that conducted tests on the heavyweight boxer after his bout with Vassiliy Jirov. Mesi reportedly suffered brain injuries in the Jirov bout, which has left his boxing status uncertain.
The lawsuit alleges Mesi's medical records were improperly released to the NYSAC. The records, the lawsuit goes on to allege, were then released to the media, prejudicing Mesi's right to have his status reviewed by the appropriate boxing authorities.
The lawsuit does not seek specific monetary damages, as the extent of damages will be affected by whether Mesi is able to resume his career as a leading heavyweight contender.
Mesi hopes to have his status reviewed by the Nevada State Athletic Commission within the coming month. The ruling of the NSAC promises to be key in whether Mesi will be able to resume his boxing career.
The Best in Chicago Boxing Returns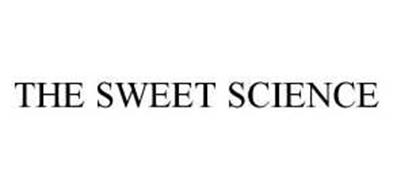 Dominic Pesoli's 8 Count Productions and Bob Arum's Top Rank Incorporated along with Miller Lite presents SOLO BOXEO DE MILLER, THE ARAGON RUMBLE, another installment of The Best in Chicago Boxing on Friday, January 14th, broadcast live internationally as part of Telefutura's Friday night professional boxing series.
The newly remodeled Aragon Ballroom is located at 1106 W. Lawrence Ave. near the corner of Lawrence and Broadway in Chicago's Uptown neighborhood and is easily accessible, just 4 blocks west of Lake Shore Drive and just 4 miles east of the Kennedy expressway. There are three large parking lots located within a 1/2 block of the Aragon Ballroom. Additionally, the Howard Street Blue Line stops just across the street. Doors will open at 6pm with the first bell at 7pm.
Headlining the action packed card is the American debut of super-bantamweight Ricardo "PIOLO" Castillo, 12-2 (6KO's) of Mexicali, Mexico as he squares off in a scheduled ten rounder against WBO Latino Champion, Edel Ruiz, 24-12-3 (13KO's) of Los Mochis, SI, Mexico. Castillo will be accompanied to the ring by his brother, World Lightweight Champion Jose Luis Castillo.
In the co-main event of the evening, one of Chicago's most popular fighters, middleweight "MACHO" Miguel Hernandez, 14-1 (9KO's), battles hard swinging local veteran "MARVELOUS" Shay Mobley, 7-4-1 (2KO's), of One In a Million Inc.in a scheduled eight rounder.
The huge undercard bouts include;
Carlos Molina vs TBA, six rounds, junior middleweights
Frankie Tafoya vs TBA, four rounds, featherweights
Ottu Holified vs. Allen Medina, four rounds, middleweights
Francisco Rodriguez vs. LaShaun Blair, four rounds, bantamweights
Rita Figueroa vs. Sarina Hayden, four rounds, junior welterweights
Said Dominic Pesoli, President of 8 Count Productions, "it was a terrific evening last month and our fans were thrilled to be at the Aragon to watch David, Speedy and Luciano. David Diaz's fight against Jaime Rangel was a fight people will talk about for a long time. Our commitment to our fans is to make every event of ours better than the last one. This main event is terrific, both guys are very tough Mexicans who won't take a step back.
The fans love Miguel and Mobley figures to be a very tough opponent. Him and David Estrada had a six round war last June at our show. And the undercard showcases a lot of new, younger talent that is coming out of Chicago right now. Tafoya and Holifield have both had very successful beginnings to their careers and Francisco Rodriguez comes with fantastic amateur credentials and David Diaz says he has all the talent to be a great pro."
"We've got big plans for 2005 and this show should take up right where last months show left off. The huge crowd loved the action last time and I'm sure they'll say the same thing this time."