Superfight: Sugar Ray Leonard vs. Thomas Hearns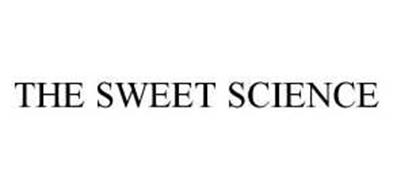 Your anniversary.  Your wife's birthday.  Valentine's Day.  Your kid's birthday(s).  These are dates you had best remember.  Or, put another way, these are dates you had better not forget!
I have a thing for remembering dates.  In my head, months and days are swirling around and around.  With me, however, it's not just important, better-not-forget dates of my ever-expanding family.  Roni's birthday.  Shari, Traci and Ali's weddings.  Andrew, Mel, Michael, David and Greer's birthday's.  Anniversaries.  With me, I remember boxing dates.  You say a day of the month and I recall an important fight that happened on that date.
January 23.  February 25.  March 8.  March 31.  June 9.  June 20.  September 25.  November 22.
Right now, I have September 16 on my mind.  September 16, 1981, to be exact.  September 16, 2004, is the 24th anniversary of one of the most exciting nights of boxing I have ever had the privilege of attending and, in this case, being a part of.
On September 16, 1981, in a makeshift arena that was the parking lot of Caesars Palace in Las Vegas, Nevada, "Superfight" took place.  In one corner stood the swift-handed, fleet-footed, once-beaten WBC welterweight champion of the world.  In the other corner stood the undefeated knockout artist, the WBA welterweight champion of the world.  In an era that produced many highly-anticipated fights, this was perhaps the most highly-anticipated one of all.
Sugar Ray Leonard vs. Thomas "Hit Man" Hearns.
Leonard was 29-1, his only loss being the 15-round decision to Roberto Duran 15 months earlier.  He eradicated that defeated less than 10 months earlier with perhaps the finest outing of his career, shutting out and stopping Duran in the eighth round of their title bout which is known as the "No Mas" fight.  Just three months earlier, Leonard and Hearns had fought  in Houston, Texas, but not against each other.  They were the star attractions in a title doubleheader.  If both won their bouts, they'd go on to face each other in one of the most anticipated matches in the history of boxing.
Hearns took his 31-0 record into the ring first.  Twenty-nine of those victories had come by knockout.  His opponent was the tough Pablo Baez.  Hearns upheld his end of the promotion, putting Baez to sleep in the fourth round.  He made it look easy.  It was then Leonard's turn.  He was in against WBA Jr. Middleweight champion Ayub Kalule and his 36-0 record, 18 of those wins coming by knockout.
The contest was competitive throughout the first eight rounds, with Leonard holding a slight edge.  The promoters and their families were edgy.  A mega-million dollar fight loomed if Leonard won.  There were no talks of Hearns-Kalule.  Suddenly, in the ninth round, Leonard broke through.  His speed and power were unleashed in a blur against the Ugandan.  In a heartbeat, the fight was over.  Leonard had won.  He was now the WBC Welterweight Champion and WBA Jr. Middleweight Champion.
"Superfight" would now happen.  The date:  September 16, 1981, at Caesars Palace in Las Vegas, Nevada.
I was then the Editor of Ring Magazine and a boxing analyst for ESPN.  I was asked by promoter Dan Duva to serve as Statistical Analyst for close-circuit TV commentators Marv Albert, Dr. Ferdie Pacheco and the legendary Don Dunphy.  My seat on fight night put me between Marv Albert and the ABC-TV crew of producer Alex Wallau (who is currently the head of ABC Sports) and the legendary Howard Cosell.  It was a night I'll remember forever.
At the pre-fight production meeting in producer Mike Weisman's suite, Dr. Pacheco asked a question of Weisman.  Before Weisman could answer, Dunphy chimed in with, "I'd appreciate it a lot if you'll keep your comments to a minimum, Ferdie.  I find you talk more than you should during a fight.  You abuse your role as a color analyst!"  Silence fell upon the room.  I looked at Pacheco.  Albert looked at Pacheco.  Weisman looked at Pacheco.  Pacheco glared at the 70'ish Dunphy with fire in his eyes.  Before "The Fight Doctor" could speak, or yell, or scream at Dunphy, a calming Albert hand on Pacheco's arm calmed him down.  As we walked out of Weisman's suite, Pacheco was still fuming.
"That son of a bitch!" he muttered over and over.  "That old son-of-a-bitch!  The nerve of him!  I think I'll talk throughout the fight!"  Albert and I just looked at each other and rolled our eyes.  Pacheco just kept muttering.
"That son of a bitch!
*        *        *
The fight card began late in the afternoon, somewhere around 4:00.  Without the TV lights above the ring, it was nearly 115 degrees at ringside.  The main event was still around four hours away.
I arrived shortly before the start of the first undercard fight, and was joined in the next half hour by Albert, then Pacheco, then Dunphy.  Nowhere was it hotter than down at ringside by us. Ferdie had a big hello for both Albert and me.  When Dunphy showed up with a "Hello boys, hot enough out here for you guys?" Pacheco merely nodded his head slightly.  Ice would not have cooled off the tension between those two!
We did microphone and voice checks during the heavyweight prelim between prospect Guy "The Rock" Casale and veteran Bobby Halpern, a fight won by Casale on a TKO.
The ABC-TV crew of Howard Cosell and Alex Wallau showed up shortly after the arrival of our closed-circuit announcing team.  Cosell, who drew one of the biggest ovations of the night from the still-filing-in-crowd, was dressed in one of ABC's cheap-but-colorful sport jackets, emblazoned with the ABC logo.  In his mouth was one of the longest cigars I have ever seen.
It was shortly before the start of the fight card that a honeymoon couple approached the ringside gate which separated the ringside ticket holders from the working press.
"Mr. Cosell, Mr. Cosell!" called the pretty, new, young wife.  "Mr. Cosell, Mr. Cosell! She called, waving a fight program.
I tapped Cosell—who was wearing his headset while reading a local newspaper—on his right shoulder.  He looked at me.
Howard, a young lady is frantically trying to get your attention.  He turned to look at her.  Then he turned to thank me.  He stood up and walked towards the newlyweds.
I watched as he approached her.
"Mr. Cosell, Mr. Cosell.  My husband and I are on our honeymoon.  We're big boxing fans and also big fans of yours. Could you please sign this program for us?"
"Of course, my dear.  I'll gladly sign it.  What are your names?"  She told him.  He signed the front page of their program.  The he shook both of their hands and kissed the young bride on her cheek.  The joy on her face was obvious and her smile was radiant as her husband took a photo of his new bride with the heavyweight champion of sportscasters.
As he walked back to his ringside seat, Cosell said, in a loud voice to the newlyweds, "This must be a bigger thrill than the honeymoon itself!"
Columnist Dick Young shook his head and said to Cosell, whom he was at verbal war with for years, "You're an egotistical maniac, Howard!"
And you're just a jealous bastard!" Cosell shot back.
*        *        *
We sat through the searing desert heat for several more hours and a few more undercard fights.  Included was a knockout victory for teenage sensation Tony Ayala.
Finally, it was time for the main event.
I took a thermometer which the TV production crew had given me and placed it on one of the ring's turnbuckles.  I left it there until it was time for Leonard and Hearns to make their respective ring walks.
Although the setting of the desert sun had "cooled" the arena to 92 degrees, the television lights had jacked the ringside temperature up by 35 degrees.  Inside the ring, it was 127 degrees.  Picture getting into your car on a summer day after it had been baking—windows up—in the sun for hours.  Picture getting into that car and staying there in that heat for close to an hour.  Now picture working out in the car!  It was unthinkable that any two athletes could perform the way they did in such stifling, searing heat, the night of September 16, 1981.
I looked around.  The arena was packed.  Flashes on cameras were going off all over the arena.  Most fans were on their feet, waiting for the fighters.  On my left, Howard Cosell was doing his stand-up open.
"HELLO AGAIN EVERYONE.  THIS IS HOW/AHD COE/SELL."
On my right were three sweating announcers on whom I was placing frozen bottles of water and mopping with towels provided by the hotel.  I was wearing a suit and tie and could not have been wetter had I jumped in the pool at Caesars Palace.  The judges were in place.  The ring was clear, except for referee Davey Pearl and ring announcer Chuck Hull.
Then came the voice of Mike Weisman in our headsets.
"The fighters are on their way!"
Read Part 2 as Randy Gordon provides his Ringside account of Leonard-Hearns
2004 Boxing Pound for Pound List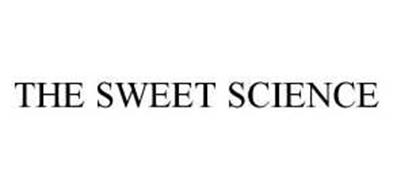 The final boxing pound-for-pound list of the year for 2004.
1. Bernard Hopkins: The top guy from beginning to end, Hopkins took care of Oscar De La Hoya with a body shot in the biggest fight of 2004. Now, he'll wait for Jermain Taylor to progress a little further, or he'll go the rematch route with Felix Trinidad. Either way, Hopkins stands to earn a lot of money in 2005 and extend that all-time middleweight reign.
2. Floyd Mayweather: How long has it been since we've seen Mayweather in a meaningful fight? Certainly not in 2004, when he outpointed the difficult DeMarcus Corley. He's slated for a January outing against a no-name. Enough stalling, already, "Pretty Boy". Fight someone we care about (preferably Kostya Tszyu), or you'll lose your #2 position sometime in 2005.
3. Felix Trinidad: "Tito" stormed back with a magnificent knockout of Ricardo Mayorga in 2004, and now hopes to capitalize on it with big money fights. He'd like nothing more than a rematch with his only conqueror, Hopkins, but he may also opt for old nemesis Oscar De La Hoya. Either way, Trinidad is sure to fight a big fight sometime in the coming year.
4. Kostya Tszyu: What a difference one fight makes. As recently as late October, the boxing world was wondering whether Tszyu was even serious about the sport anymore. We found out with a second round demolition of Sharmba Mitchell. And that made the junior welterweight division very attractive. Tszyu has several options now, including Arturo Gatti and Mayweather or even a hop up to welterweight to challenge Cory Spinks. Let's hope one of them happens in 2005.
5. Manny Pacquiao: Pacquiao fought twice in 2004, and what a fight the first one was. His thrilling war with Juan Manuel Marquez was the best brawl of the year, and there is a chance that the two rivals will go at it again in 2005. If not, Pacquiao has a list full of options: Marco Antonio Barrera, Erik Morales, etc. Pacquiao will fight one of them in the next year.
6. Marco Antonio Barrera: Another guy thought to be washed up when the year started, Barrera resurrected his career for the second time with a masterful victory over Paulie Ayala and a close decision over rival Erik Morales in another great fight. Barrera is obviously shooting for a return with Pacquiao, who decimated him in November 2003. Barrera says it was an off-night. Hopefully, we'll find out if that was the case.
7. Winky Wright: Winky entered the "superstar" realm in 2004 with a pair of decision victories over Shane Mosley. The first was very impressive, as Wright practically shut Mosley out. The second was closer, but proved once again that Winky was the superior fighter. He'd like a shot at Trinidad or Oscar De La Hoya, but neither will happen. He'd probably be best off shooting for a name like Fernando Vargas or Ricardo Mayorga.
8. Juan Manuel Marquez: After several years on the outside looking in, Marquez is finally in a position to make some money after his courageous performance against Pacquiao. He rose from three first-round knockdowns to wage the fight of his life in a fight that was ruled a draw. It would also be interesting to see Marquez against countrymen Barrera and Erik Morales.
9. Erik Morales: "El Terrible" fought another great fight against Barrera, but, again, it was in a losing cause. He has now lost two of three to his fierce rival, and probably wants nothing to do with him anymore. But, eventually, talk of Barrera-Morales 4 will come up again. In the meantime, Morales could shoot for Pacquiao or Marquez.
10. Glencoffe Johnson: The newest entry, Johnson pumped some life into boxing in 2004 with a pair of upsets of Roy Jones Jr. and Antonio Tarver. Now, he's set to make some really big money in rematches with either, or a shot at old conqueror Hopkins. Either way, Johnson is better than anyone imagined.
11. Jose Luis Castillo: Castillo made some comeback noise of his own in 2004, beating Juan Lazcano for his old vacant title and decisioning Joel Casamayor for another big win. He says he wants Kostya Tszyu next, and if that materializes, boxing fans will be in for a treat. If not, Castillo vs. Diego Corrales is a great fight.
12. Oscar De La Hoya: Hard to erase that picture of De La Hoya grimacing in agony courtesy of a Hopkins shot to the ribs, but the "Golden Boy" had no business fighting at 160 pounds. He should drop down to junior middle or even welterweight again if he has any hope of regaining his past form. But 2005 could be the final year for one of boxing's all-time great attractions.
On the brink: Antonio Tarver, Diego Corrales, James Toney
Heavyweight Joe Mesi Bringing Lawsuit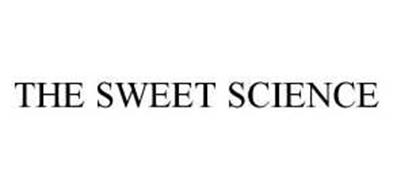 As reported by the Buffalo News, Joe Mesi is suing the New York State Athletic Commission and the MRI center that conducted tests on the heavyweight boxer after his bout with Vassiliy Jirov. Mesi reportedly suffered brain injuries in the Jirov bout, which has left his boxing status uncertain.
The lawsuit alleges Mesi's medical records were improperly released to the NYSAC. The records, the lawsuit goes on to allege, were then released to the media, prejudicing Mesi's right to have his status reviewed by the appropriate boxing authorities.
The lawsuit does not seek specific monetary damages, as the extent of damages will be affected by whether Mesi is able to resume his career as a leading heavyweight contender.
Mesi hopes to have his status reviewed by the Nevada State Athletic Commission within the coming month. The ruling of the NSAC promises to be key in whether Mesi will be able to resume his boxing career.
The Best in Chicago Boxing Returns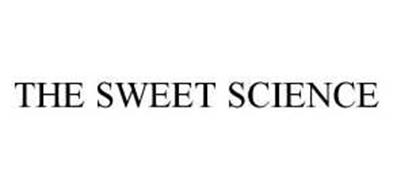 Dominic Pesoli's 8 Count Productions and Bob Arum's Top Rank Incorporated along with Miller Lite presents SOLO BOXEO DE MILLER, THE ARAGON RUMBLE, another installment of The Best in Chicago Boxing on Friday, January 14th, broadcast live internationally as part of Telefutura's Friday night professional boxing series.
The newly remodeled Aragon Ballroom is located at 1106 W. Lawrence Ave. near the corner of Lawrence and Broadway in Chicago's Uptown neighborhood and is easily accessible, just 4 blocks west of Lake Shore Drive and just 4 miles east of the Kennedy expressway. There are three large parking lots located within a 1/2 block of the Aragon Ballroom. Additionally, the Howard Street Blue Line stops just across the street. Doors will open at 6pm with the first bell at 7pm.
Headlining the action packed card is the American debut of super-bantamweight Ricardo "PIOLO" Castillo, 12-2 (6KO's) of Mexicali, Mexico as he squares off in a scheduled ten rounder against WBO Latino Champion, Edel Ruiz, 24-12-3 (13KO's) of Los Mochis, SI, Mexico. Castillo will be accompanied to the ring by his brother, World Lightweight Champion Jose Luis Castillo.
In the co-main event of the evening, one of Chicago's most popular fighters, middleweight "MACHO" Miguel Hernandez, 14-1 (9KO's), battles hard swinging local veteran "MARVELOUS" Shay Mobley, 7-4-1 (2KO's), of One In a Million Inc.in a scheduled eight rounder.
The huge undercard bouts include;
Carlos Molina vs TBA, six rounds, junior middleweights
Frankie Tafoya vs TBA, four rounds, featherweights
Ottu Holified vs. Allen Medina, four rounds, middleweights
Francisco Rodriguez vs. LaShaun Blair, four rounds, bantamweights
Rita Figueroa vs. Sarina Hayden, four rounds, junior welterweights
Said Dominic Pesoli, President of 8 Count Productions, "it was a terrific evening last month and our fans were thrilled to be at the Aragon to watch David, Speedy and Luciano. David Diaz's fight against Jaime Rangel was a fight people will talk about for a long time. Our commitment to our fans is to make every event of ours better than the last one. This main event is terrific, both guys are very tough Mexicans who won't take a step back.
The fans love Miguel and Mobley figures to be a very tough opponent. Him and David Estrada had a six round war last June at our show. And the undercard showcases a lot of new, younger talent that is coming out of Chicago right now. Tafoya and Holifield have both had very successful beginnings to their careers and Francisco Rodriguez comes with fantastic amateur credentials and David Diaz says he has all the talent to be a great pro."
"We've got big plans for 2005 and this show should take up right where last months show left off. The huge crowd loved the action last time and I'm sure they'll say the same thing this time."