Hopkins vs. De La Hoya – The Final Analysis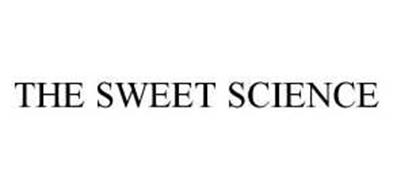 Will Oscar be blown back to "reality"?
One of the interesting and unusual things about writing a book like this, in serial form, is that you really never know what you're going to write about along the`way. One of the things I intended to tackle somewhere down the line was the subject of analyzing prizefights from a gaming angle, because after all, everyone seems to have an opinion, and as far as I'm concerned, those opinions are always best "projected" in terms of their relationship to odds, relative values, favorites, underdogs, over/unders, etc.
There's nothing empty about the expression "Put your money where your mouth is".
So I'll accelerate my schedule a bit, to dissect something topical – the latest "Fight of the Century", as it were, at least until it is replaced by the next "Fight of the Century".
It's the showdown between Oscar De La Hoya and Bernard Hopkins, shaping up perhaps not as a slugfest or a classic for purists, but nonetheless an interesting fight that will be worth the enormous stage it occupies. It possesses one of the great characteristics essential to any marquee event – the ability to arouse curiosity. Here, the intrigue mostly surrounds the question as to whether De La Hoya, one of the top stars of boxing's pay-per-view era, can complete his trip upward in weight by defeating Hopkins, who has been the dominant fighter in his division for over a decade. Such intrigue is undoubtedly fueled by the sentiment on the part of some that this quest is, at best, quixotic for Oscar, yet the realization that in the sport of boxing, Don Quixote occasionally prevails.
As someone who has, on occasion, found himself "tilting at windmills", I, for one, can identify completely with De La Hoya.
The comparisons are certainly being drawn between this matchup and the mega-fight more than 17 years ago between Sugar Ray Leonard and Marvelous Marvin Hagler, something that was inevitable. I guess I understand where that's coming from, based on the expectations many people have about how this fight is going to unfold.
There is almost an eerie similarity in the storylines, to be sure. Leonard and De La Hoya both came into the pros off Olympic glory, more or less pre-packaged to the public, and through artful self-management and self-promotion, they grabbed the brass ring and didn't let go. They both had a keen awareness of what was attractive to mainstream America, and tailored their image skillfully, cultivating the general public and transcending the sport in the process. They were media savvy. They both experienced some degree of personal scandal, but through careful handling and clever public relations, those incidents never became more than minor annoyances. They both had a sense of spectacle and almost always rose to the occasion. And both of them could fight.
Hopkins and Hagler both prided themselves for being "lunchpail" types. They came up the hard way, largely unheralded. Neither made any big money until later in their careers. Both developed well-earned reputations for being rough, hardened, no-nonsense types in the ring. Both became known for a spartan-like regimen out of the ring. And neither was happy about those who had, in their minds, an easier path to the top.
Another thing Hagler and Hopkins had in common is that while they were always a little angry about not making the big paydays, they seemed not to have an understanding about some basic facts of life in the boxing industry – principally, that it's not about who the best fighter is. The big money goes to the guys who are able to put asses in seats. Adam Sandler does not compare to, say, a Daniel Day-Lewis as a thespian, but Sandler will make more money per picture because more people go to see his films.
Neither Hopkins nor Hagler ever made themselves particularly media-friendly. They were sullen, rather than sunny. Early on, they did not embrace the notion that a promoter could actually enhance the marketability of their career. They didn't go out of their way to call attention to themselves, and while there may be some virtue in that, the business of boxing does not often reward virtue.
That having been said, I'm not really prepared to draw a parallel between Saturday's fight and the Hagler-Leonard meeting . But if you insist, let's call it Hagler-Leonard in "lower case'. As good as both of them might be, Hopkins is not Marvin Hagler, and De La Hoya is definitely not Sugar Ray Leonard.
You can't fault either guy for how he got here – De La Hoya has fought just about everyone who's been available for him, despite those who might question his level of opposition. Hopkins has not had a roster of outstanding opponents in front of him, though he can't be held responsible for that.
Hopkins' two best opponents have been Roy Jones and Felix Trinidad. Against Jones, he was competitive, but still lost rather decisively. Trinidad was, for all intents and purposes, never in the fight. Hopkins made absolutely sure of that. So in assessing his place in the general scheme of things, Hopkins falls somewhere in between those two guys.
Is that good enough here?
That's a question to ponder, to be sure, but it's certainly less appropriate than whether what Oscar can bring is going to be good enough, even if he puts forth a superior effort. It goes without saying that De La Hoya will have to overcome a multitude of factors, not the least of which is the pure size advantage of Hopkins.
The "default" approach when handicapping this fight is to point to De La Hoya's output against Felix Sturm as a barometer by which to measure Oscar's ability to match up with a true middleweight. If there's one thing I've learned over a couple of decades, it's that you can't make those kind of assumptions automatically. Boxers prepare for different fights to differing degrees, and often it is in direct relation to the significance of the fight. Witness Hopkins' rather sloppy outing against Keith Holmes, and for that matter, against Robert Allen most recently, and juxtapose that to what was a masterful performance against Trinidad, when the light was shining brightest.
So yes – I can buy into De La Hoya's contention that he wasn't as physically and mentally prepared as he should have been against Sturm, who, incidentally, proved himself to be a reasonably capable fighter.
And yes – I think that against Hopkins he's going to be as prepared as he ever has been.
So once again, will that be enough?
Can a case be made for De La Hoya? Well, I do entertain the proposition that Oscar could possibly win.
From a physical standpoint, De La Hoya has some hand speed, and has demonstrated on more than one occasion that he has the ability to get "in and out", being the ring general, exhibiting sufficient movement and enough savvy to get it done – an obvious by-product of having fought a lot of experienced champions thoughout his career. Unlike a Trinidad, who can only fight one way, he has shown the flexibility to take different approaches, depending on what is appropriate at the moment. At the risk of sounding cliche, he's been through those "big fight" occasions over and over again; something that can be meaningful in the sense that there are a lot of distractions around these events. He can feed off the energy of a crowd, and he'll undoubtedly have more than his share of vocal support.
Of course, if you're trying to make Oscar's case, you have to examine the potential vulnerability of the opponent in front of him as well. One of the first things that is brought up by De La Hoya backers is the possibility that the 39-year-old Hopkins could get "old overnight", as it would show in the ring. I'm hesitant to go down that road, since at my age I am constantly afraid of getting old overnight myself.
So let's move on.
I obviously would not go so far as to call Hopkins overrated. He's not been overblown, over-protected, or over-hyped. He has about as much in the way of experience as one at his level could possibly have. He's made his way though eighteen title defenses. And he's got that chip on his shoulder that serves as a kind of insurance against complacency.
Hopkins has a great record (44-2-1, and only one loss since his pro debut). But, as I wrote in a letter to boxing writer Patrick Kehoe when he asked me about Hopkins for one of his columns:
"Is Hopkins' record reflective of his abilities? Yes, relative to what was put in front of him. Certainly it is reflective of what has been in the middleweight division over his tenure, which with all due respect to him, was not a whole lot. Did Hopkins have "defining fights'? Well, yes, within the context of what is an over-used term. The fights with Antuwn Echols defined him as someone who was tough enough to take a rough-and-tumble opponent and control him. The fight with Trinidad was a defining fight, because he was able to beat someone who had a level of talent that was above almost all his other opponents, and was able to execute a game plan to exploit his opponent's weaknesses, but by the same token, it was a win against a welterweight.
His loss to Roy Jones was a "defining" fight too, because he failed to defeat the best fighter he ever faced – the only fighter who, when all is said and done, could be listed in the all-time top five of any weight division. He was respectable, but out-classed. It would be a stretch to say he was "in the fight" all the way. I guess in a sense, that one may have been the fight that "defined" Hopkins best of all.
Which is to say – he is an outstanding fighter – tough, durable, hard-nosed, and a credit to the sport inside the ring. He is a very solid champion. And when he is eligible, he will get my Hall of Fame vote. That won't be because of all his title defenses (Orlando Canizales and Virgil Hill had a lot of title defenses too, but they would be, at best, just borderline candidates in my mind), but because in addition to the above attributes, it can be said that he was the best in his weight division for a period of more than ten years.
However, I cannot consider him to be a "all-time" great, if that barometer means that he be rated among my top ten middleweights ever. Certainly he is not the equal of Jones, Harry Greb, Mickey Walker, Sugar Ray Robinson, Charley Burley, Stanley Ketchel, Carlos Monzon, Marcel Cerdan, Marvin Hagler, Tommy Ryan, Jake LaMotta, or Emile Griffith. Bob Fitzimmons, Frank Klaus, and Nonpareil Jack Dempsey might belong on that list too. Ezzard Charles was probably a better middleweight. So was Sam Langford. So was Archie Moore. So was Robert Villemain. And how about Tony Zale, Teddy Yarosz, Jeff Smith, Al Hostak, or Ken Overlin? What about Laszlo Papp? And other non-champions like Holman Williams, Cocoa Kid, and Lloyd Marshall – guys who paid their dues and never got a title shot – deserve to be mentioned in the same category. Sugar Ray Leonard, at 160 pounds, would have outclassed him. Thomas Hearns may have bludgeoned him, if he got to him early in the fight. Hopkins would probably have had entertaining fights with the likes of Gene Fullmer, Rodrigo Valdez, Nino Benvenuti, Joey Giardello, Carmen Basilio, and Dick Tiger, but I don't know that he necessarily belongs so far ahead of them in the pecking order. The same Roberto Duran who beat Iran Barkley at 160 and was ahead on points late in the fight with Hagler may have used his cleverness to take Hopkins to school. John Mugabi was hard-enough hitter to take Hopkins out. The same can be said for Ruben Carter. "
Now, you may want to say this is unfair, because the middleweights have been the deepest of all the weight divisions. Well, that's very true. But at the same time, that's part of my point. Comparatively speaking, Hopkins has had solid command over a division that is perhaps the weakest it's ever been. He hasn't been challenged on a consistent basis the way the aforementioned guys have. Sure, Echols and Robert Allen were tough guys, but they were not "special". To achieve his biggest career triumph, Hopkins had to find a guy from outside the division (Trinidad). In that fight, Hopkins had a natural size advantage that can not be disputed. It's one thing to have certain dimensions. It's quite another to be conditioned to fight at a particular weight. Hopkins was a solid, chiseled, natural 160-pounder, while Trinidad was at best a 154-pounder, albeit one who steamrolled a limited William Joppy. But there were other reasons Hopkins won – namely, because he took advantage of Trinidad being so, so mechanical. Hopkins did not provide such a willing target, and Trinidad couldn't make adjustments on the fly. And when Hopkins landed, it was the first time Felix had been hit solidly by anyone above 147 pounds.
I am not expecting Oscar to plod forward like Trinidad. There is an instinct for self-preservation within him, and if he wants to, he can make it somewhat difficult for Hopkins to get to him.
Well, at least for a little while………..
With that, it's time to make the case for Hopkins.
You know, from a historical perspective, it would not be unprecedented for De La Hoya to be able to win this thing. We've seen fighters make quantum leaps before – Roberto Duran comes to mind, as he beat Sugar Ray Leonard. Then there was Michael Spinks in his pair of upset victories over Larry Holmes. Most recently, Roy Jones did it against John Ruiz. I suppose Leonard fell into this category as well, as it applied to his bout against Hagler.
These guys were extraordinary fighters, galvanizing their efforts around a well-calculated game plan that was executed to near-perfection. There is no doubt that De La Hoya must define what he has to do, then actually go out and do it.
Oscar is not afraid, and certainly this venture is not simply a matter of money. I'm sure he's confident he can really beat Hopkins, and I can't say I blame him, as there are few "Supermen" out there. When a guy with talent takes a shot, brings some heart to the table, and demonstrated the ability to perform under pressure in the past, you never know what can happen.
But I'll tell you – I'm one of those people who believes you can only move up so far. When we first saw Oscar in a title fight, he weighed just 130 pounds and was fighting a rather weak "champion". Now he's 160 (or 158, the agreed-upon weight, as it were), and he's in there with, for what it's worth, the best middleweight of the last ten years. Now, I don't know if I can pinpoint what De La Hoya's best fighting weight is, but I can tell you that it is not 160 pounds. In fact, that would be almost a physical impossibility.
Oscar has not been immune to getting into trouble in the lower weight classes – indeed, he's hit the deck a few times before. How will he handle the punch of Bernard Hopkins? Will even a stiff jab stop him in his tracks?
I think there are going to be people who are very surprised at the difference in dimensions between the two fighters. It's often that way. Hopkins, who fits very nicely into the 160-pound weight class, is taller than Oscar, and that will take away one of the things De La Hoya has usually had in his favor. Remember how Felix Sturm looked physcially bigger when he went into the ring with De La Hoya? That was something of a rarity for Oscar, and it might have been a revelation, because sometimes you can't really put that difference in perspective UNTIL the two fighters are actually squared off in the ring.
In their June fight at the MGM Grand, I'm not sure Sturm landed enough punches, and I'm not sure those punches, for the most part, were thrown with "bad intentions", to use the oft-beaten boxing cliche.
But what struck me was that he was landing flush on De La Hoya. And part of that was an angle that his edge in size afforded him. That's not a good sign, because Hopkins is going to be connecting with a bit more "pop". That will make navigating around this fight a much more difficult proposition for the Golden Boy.
Based on pure physcial talent and athletic ability, I think it would be fair to say that, using the examples we cited just a moment ago, Roy Jones had a considerable edge over Ruiz, and Leonard had something of an edge over Hagler. Sometimes exceptional talent can make up for a lack of size. In Jones' case, he was in such a different class than Ruiz, talent-wise, that in the end it almost didn't matter how much he weighed.
Here though, I don't really see much of a talent difference between the two, so Oscar is not going to be coming into the ring with the proverbial "equalizer" in that respect.
Most people I've talked to figure that De La Hoya's style and strategy in this one has to be to circle Hopkins, move in, flurry, and get out, and to try to do it as many times as possible, stealing rounds in the manner in which Leonard managed to do it against Hagler. Will he follow that plan? Is that his plan from the beginning? Well, obviously we've seen him do it before, most notably against Trinidad in a fight many thought was out-and-out robbed from him. Of course, the mechanical (there we go with that word again) Trinidad made things easy for him in that regard, because as fierce a puncher as Felix is, he could only come straight ahead, and wasn't ready to pursue Oscar around the ring.
But truly, that was a matter of "horses for courses". That kind of strategy is not likely to work against everybody. When De La Hoya does that, you'll hear the neophytes hail Oscar's "pure boxing ability", but in point of fact, that's not his natural habitat at all. If Oscar De La Hoya had decided at the outset of his career that he was going to adopt the ring style of a "cutie", ambling about the ring, sticking, moving, hitting without being hit – in other words, doing his best Sugar Ray Leonard imitation – he would not be where he is today.
No, Oscar's at his best when he's aggressive, coming in behind the jab, throwing combinations, and certainly looking for that big shot that will hurt his opponent so he can apply the finishing touches. He is not a finesse fighter at heart; rather, he is at his maximum effectiveness when he can overwhelm his opponents with what the Marines refer to as "the preponderance of firepower". And he's been able to do this for most of his career, because he has possessed so many physical advantages over opponents.
Not the case here. That kind of approach is not going to work against Hopkins, who is bigger, stronger, and hits harder, among other things. You've got to remember, when speaking about the examples we've used – Jones, Leonard, Duran (Spinks might be something of an exception) – they generally were executing a gameplan vertebrated by what they do best. In effect, De La Hoya's most plausible route to victory here lies in having to do something that is decidedly NOT what he does best. All this as he essentially tries to move up a weight division. As he gives up a height advantage. As he challenges someone with 18 title defenses, who hasn't been beaten in eleven years. As he faces a guy who is not out-classed in terms of talent.
So in that way it is very different than the Hagler-Leonard scenario. There is no way in the world that Hagler didn't know what Leonard did best, and should not have been prepared, at least to some degree, for what the opponent was going to show him. Of course, in that case, whether he was prepared for it or not, Hagler demonstrated some susceptibility to it. In this case, if Oscar De La Hoya fought the way that got him to this point in his career, Bernard Hopkins would be absolutely tickled to death.
Because I think it might be instructive in the way of drawing certain analogies, at this point I'd like to refer to my analysis of Hopkins' fight with Trinidad, which – doesn't time fly? – was three years ago.
In that analysis, I made mention of the fact that Hopkins was an experienced guy who knew all the tricks, and that he would be more likely to take some liberties with the rules, especially if they're fighting on the inside. In other words, Hopkins is probably the "dirtier" fighter. No, listen, that's a GOOD thing, if you're backing Hopkins. Oscar, it needs to be noted, has had some problems with stamina in the latter stages of fights. Imagine Hopkins leaning on him at every opportunity, twisting the arm a little, tossing a kidney shot or two into the mix. That could take a tremendous toll on De La Hoya.
In many fights, it's not a matter of who's the better "pitcher", but indeed, who's the better "catcher" that's important. Same here. Except, usually when we say that, we're using it as a "disclaimer' of sorts, because maybe we're trying to balance the fact that the guy with the bigger punch is also the one with the weaker chin. But in this instance, Hopkins is likely to be the better pitcher AND the better catcher.
Not good for De La Hoya.
I also wrote in that Hopkins-Trinidad preview, by way of a bullet point, that "HE (HOPKINS) CAN MAKE TRINIDAD IMPROVISE". More to the point, I should have said, "He can exploit Trinidad's inability to improvise", because I don't know if you can MAKE anyone improvise.
But it brings forth an area of discussion that truly has to be broached.
Most people who break down this fight are operating under the assumption that De La Hoya is going to be the "thinker" in there, trying to always keep Hopkins guessing, staying out of harm's way, and conceivably a step ahead, with Hopkins stalking, stalking, stalking. Surely I think Hopkins can adapt to those sort of tactics.
But the most underrated aspect of this fight could be Hopkins' ability to throw the curveballs – getting De La Hoya off-balance, off his game. Hopkins can implement his attack plan in a number of different ways. It wouldn't surprise me one bit, for example, to see him lure De La Hoya in on more than one occasion for the purposes of nailing him with a counter shot. And God help De La Hoya if Hopkins can sucker him into the kind of fight where HE'S moving around the ring and Oscar is the stalker. If Hopkins can get into a situation where he can load up from the outside and take aim at a stationary target, that might be the best of all possible worlds for him.
I really don't know whether De La Hoya is influenced by the media's comparisons to the Sugar Ray Leonard-Marvin Hagler fight. I don't know if he's going to follow the lead of the Leonard legend and suit up with track shoes, in his effort to overcome this immovable object. I have no idea whether he'll get bold and try to match punch-for-punch for a while. Either way he goes, though, it's going to be a losing game plan.
But he'll "go out on his shield", as they say. I do not expect De La Hoya to ever quit in this fight. If he gets hurt, he'll figure out a way to clutch, grab, survive. He'll be worn down late in the fight, and Hopkins will come after him aggressively, looking to end it. But De La Hoya will hang in gamely, taking his pounding like a man. All comparisons to Leonard against Hagler
having long since faded, he will be reminiscent of – I dare say – Hector Camacho against Julio Cesar Chavez. He will show more guts than at any time in his career (which is saying something), everyone will have a newfound respect for him (indeed, he has less to lose in the way of reputation, because of the move up in weight). And he'll be bigger than ever, as he moves on to face Trinidad, Mosley, Vargas, or whoever. Things like that tend to happen to Oscar.
Now let's talk about what might tend to happen to US for a moment. Looking at this fight as a betting proposition, one has to look for where the value lies. I've looked around, and as of late Friday you could still get Hopkins for around -275 at a couple of sportsbooks, while De La Hoya brings back anywhere from +200 to +230. This is a little closer to reality than what the earlier odds were, but it still represents pretty good value for Hopkins. Look at it this way, if you were an investor, and you could get back a 35% return on your money within a couple of hours' time based on speculating about events you think are likely to happen, you might want to take that shot. The play here is HOPKINS BY DECISION.
So to sum things up, either way, Oscar loses. But in a sense, either way, he wins, because most people will love him for trying to take a big bite out of the apple.
Isn't it great to be Oscar?
Now, about that reality show………………….
2004 Boxing Pound for Pound List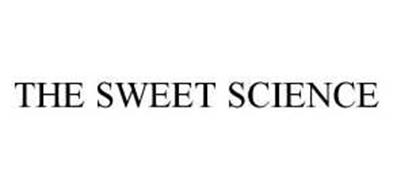 The final boxing pound-for-pound list of the year for 2004.
1. Bernard Hopkins: The top guy from beginning to end, Hopkins took care of Oscar De La Hoya with a body shot in the biggest fight of 2004. Now, he'll wait for Jermain Taylor to progress a little further, or he'll go the rematch route with Felix Trinidad. Either way, Hopkins stands to earn a lot of money in 2005 and extend that all-time middleweight reign.
2. Floyd Mayweather: How long has it been since we've seen Mayweather in a meaningful fight? Certainly not in 2004, when he outpointed the difficult DeMarcus Corley. He's slated for a January outing against a no-name. Enough stalling, already, "Pretty Boy". Fight someone we care about (preferably Kostya Tszyu), or you'll lose your #2 position sometime in 2005.
3. Felix Trinidad: "Tito" stormed back with a magnificent knockout of Ricardo Mayorga in 2004, and now hopes to capitalize on it with big money fights. He'd like nothing more than a rematch with his only conqueror, Hopkins, but he may also opt for old nemesis Oscar De La Hoya. Either way, Trinidad is sure to fight a big fight sometime in the coming year.
4. Kostya Tszyu: What a difference one fight makes. As recently as late October, the boxing world was wondering whether Tszyu was even serious about the sport anymore. We found out with a second round demolition of Sharmba Mitchell. And that made the junior welterweight division very attractive. Tszyu has several options now, including Arturo Gatti and Mayweather or even a hop up to welterweight to challenge Cory Spinks. Let's hope one of them happens in 2005.
5. Manny Pacquiao: Pacquiao fought twice in 2004, and what a fight the first one was. His thrilling war with Juan Manuel Marquez was the best brawl of the year, and there is a chance that the two rivals will go at it again in 2005. If not, Pacquiao has a list full of options: Marco Antonio Barrera, Erik Morales, etc. Pacquiao will fight one of them in the next year.
6. Marco Antonio Barrera: Another guy thought to be washed up when the year started, Barrera resurrected his career for the second time with a masterful victory over Paulie Ayala and a close decision over rival Erik Morales in another great fight. Barrera is obviously shooting for a return with Pacquiao, who decimated him in November 2003. Barrera says it was an off-night. Hopefully, we'll find out if that was the case.
7. Winky Wright: Winky entered the "superstar" realm in 2004 with a pair of decision victories over Shane Mosley. The first was very impressive, as Wright practically shut Mosley out. The second was closer, but proved once again that Winky was the superior fighter. He'd like a shot at Trinidad or Oscar De La Hoya, but neither will happen. He'd probably be best off shooting for a name like Fernando Vargas or Ricardo Mayorga.
8. Juan Manuel Marquez: After several years on the outside looking in, Marquez is finally in a position to make some money after his courageous performance against Pacquiao. He rose from three first-round knockdowns to wage the fight of his life in a fight that was ruled a draw. It would also be interesting to see Marquez against countrymen Barrera and Erik Morales.
9. Erik Morales: "El Terrible" fought another great fight against Barrera, but, again, it was in a losing cause. He has now lost two of three to his fierce rival, and probably wants nothing to do with him anymore. But, eventually, talk of Barrera-Morales 4 will come up again. In the meantime, Morales could shoot for Pacquiao or Marquez.
10. Glencoffe Johnson: The newest entry, Johnson pumped some life into boxing in 2004 with a pair of upsets of Roy Jones Jr. and Antonio Tarver. Now, he's set to make some really big money in rematches with either, or a shot at old conqueror Hopkins. Either way, Johnson is better than anyone imagined.
11. Jose Luis Castillo: Castillo made some comeback noise of his own in 2004, beating Juan Lazcano for his old vacant title and decisioning Joel Casamayor for another big win. He says he wants Kostya Tszyu next, and if that materializes, boxing fans will be in for a treat. If not, Castillo vs. Diego Corrales is a great fight.
12. Oscar De La Hoya: Hard to erase that picture of De La Hoya grimacing in agony courtesy of a Hopkins shot to the ribs, but the "Golden Boy" had no business fighting at 160 pounds. He should drop down to junior middle or even welterweight again if he has any hope of regaining his past form. But 2005 could be the final year for one of boxing's all-time great attractions.
On the brink: Antonio Tarver, Diego Corrales, James Toney
Heavyweight Joe Mesi Bringing Lawsuit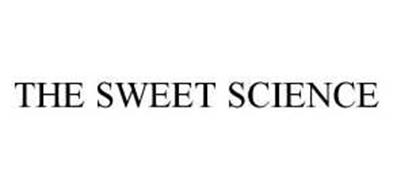 As reported by the Buffalo News, Joe Mesi is suing the New York State Athletic Commission and the MRI center that conducted tests on the heavyweight boxer after his bout with Vassiliy Jirov. Mesi reportedly suffered brain injuries in the Jirov bout, which has left his boxing status uncertain.
The lawsuit alleges Mesi's medical records were improperly released to the NYSAC. The records, the lawsuit goes on to allege, were then released to the media, prejudicing Mesi's right to have his status reviewed by the appropriate boxing authorities.
The lawsuit does not seek specific monetary damages, as the extent of damages will be affected by whether Mesi is able to resume his career as a leading heavyweight contender.
Mesi hopes to have his status reviewed by the Nevada State Athletic Commission within the coming month. The ruling of the NSAC promises to be key in whether Mesi will be able to resume his boxing career.
The Best in Chicago Boxing Returns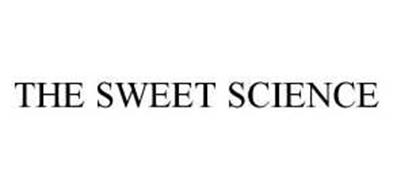 Dominic Pesoli's 8 Count Productions and Bob Arum's Top Rank Incorporated along with Miller Lite presents SOLO BOXEO DE MILLER, THE ARAGON RUMBLE, another installment of The Best in Chicago Boxing on Friday, January 14th, broadcast live internationally as part of Telefutura's Friday night professional boxing series.
The newly remodeled Aragon Ballroom is located at 1106 W. Lawrence Ave. near the corner of Lawrence and Broadway in Chicago's Uptown neighborhood and is easily accessible, just 4 blocks west of Lake Shore Drive and just 4 miles east of the Kennedy expressway. There are three large parking lots located within a 1/2 block of the Aragon Ballroom. Additionally, the Howard Street Blue Line stops just across the street. Doors will open at 6pm with the first bell at 7pm.
Headlining the action packed card is the American debut of super-bantamweight Ricardo "PIOLO" Castillo, 12-2 (6KO's) of Mexicali, Mexico as he squares off in a scheduled ten rounder against WBO Latino Champion, Edel Ruiz, 24-12-3 (13KO's) of Los Mochis, SI, Mexico. Castillo will be accompanied to the ring by his brother, World Lightweight Champion Jose Luis Castillo.
In the co-main event of the evening, one of Chicago's most popular fighters, middleweight "MACHO" Miguel Hernandez, 14-1 (9KO's), battles hard swinging local veteran "MARVELOUS" Shay Mobley, 7-4-1 (2KO's), of One In a Million Inc.in a scheduled eight rounder.
The huge undercard bouts include;
Carlos Molina vs TBA, six rounds, junior middleweights
Frankie Tafoya vs TBA, four rounds, featherweights
Ottu Holified vs. Allen Medina, four rounds, middleweights
Francisco Rodriguez vs. LaShaun Blair, four rounds, bantamweights
Rita Figueroa vs. Sarina Hayden, four rounds, junior welterweights
Said Dominic Pesoli, President of 8 Count Productions, "it was a terrific evening last month and our fans were thrilled to be at the Aragon to watch David, Speedy and Luciano. David Diaz's fight against Jaime Rangel was a fight people will talk about for a long time. Our commitment to our fans is to make every event of ours better than the last one. This main event is terrific, both guys are very tough Mexicans who won't take a step back.
The fans love Miguel and Mobley figures to be a very tough opponent. Him and David Estrada had a six round war last June at our show. And the undercard showcases a lot of new, younger talent that is coming out of Chicago right now. Tafoya and Holifield have both had very successful beginnings to their careers and Francisco Rodriguez comes with fantastic amateur credentials and David Diaz says he has all the talent to be a great pro."
"We've got big plans for 2005 and this show should take up right where last months show left off. The huge crowd loved the action last time and I'm sure they'll say the same thing this time."