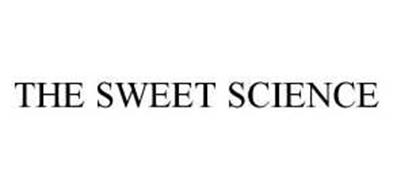 Yogi Berra called it deja vou all over again. I had that feeling as I watched Marco Antonio Barrera, in about the same amount of time it used to take a stockyard worker in Chicago to whack out a steer, turn a defenseless Mzonke Fana into a senseless piece of meat. "What the hell is this guy doing in the ring with a guy the caliber of Barrera?" I thought. But I knew; I had been there too many times in the past. The following day, Sunday, I dug out the following article I wrote more than two decades ago. In boxing, nothing changes except the names of the fighters. I have the sinking feeling, nothing ever will.
* * *
NEW YORK, March 1981 – Some of boxing's foulest linen is due for a public scrubbing next month when Teddy Brenner, the former Madison Square Garden matchmaker turned fight promoter, takes on the World Boxing Council in court here. Victory for Brenner could conceivably put the WBC out of business in the United States, which, at the least, would return the international boxing cartel to its original penny-ante status. An exhaustive Sports Illustrated inquiry has found that under its current executive leader, Jose Sulaiman Chagnon, the WBC has: 1) produced some of the most dubious boxer ratings and bizarre championship mismatches in the sports history; 2) assigned officials in such a way as to invite suspicion of impropriety; 3) arbitrarily punished a number of fighters, while favoring others; and 4) created a meaningless weight division – e.g. super fly – resulting in additional lucrative sanctioning fees and global junkets for WBC officials.
(Editor's note: Once boxing had a neat 10 weight divisions, each of them ruled by the same man. Today (April 2005) with the super-this and the junior-that, plus a couple of mini-somethings, there are 17 divisions, most of them with the championship split between six or seven different men. With boxing organizations springing up like weeds, there is, at last count, at least 10 of these alphabet bandit organizations operating. All you need is any two letters sandwiching a B in the middle in a combination that no one else is using, and you are in business. You don't even need a mask or a gun. There was a fellow in Florida who started his own organization, and soon was happily collecting sanction fees, at least from promoters who did not throw him out in the street. Because he is dead, he shall remain nameless. When asked the size of his sanction fee, the fellow told a promoter in Detroit: "$25,000 if it is a check, $10,000 if it is cash.")

The irony is that until recently the WBC, and others like the WBA, were small-time operations, cadgers of nickels and dimes operating out of closets, until U.S. network and cable television suits' demands for "respectable" fighter rankings and sanctioned title fights catapulted the organizations into dizzying positions of power. The TV suits did not mind putting on one-sided fights, they just wanted someone else handy to blame if things turned out extra ugly. "Hey, don't blame us, they sanctioned it."
Until 1977, boxers were ranked by The Ring magazine. That was the year that some Ring officials were discovered supplying phony records and rankings for a Don King-promoted, ABC-aired United States Boxing Championships. (Editor's note: It was an ABC investigation that uncovered the tournament's shenanigans. The Ring, while it has never reclaimed the stature it held before the scandal, has long since undergone a long and successful housecleaning.)
Upon its sudden elevation to a position of power and wealth, the WBC found itself in a giddy position where it could demand increasingly exorbitant sanctioning fees from promoters, plus lavish expenses for championship "observers." Once little more than beggars and panhandlers, the now-arrogant WBC officials demanded and received royal tribute.
Said promoter Bob Arum of Top Rank: "They demand that we wine and dine them or we can't get a fight. If I don't pay, I can't get a cockamamie letter of sanction, which TV demands, and I can't earn a living. For years we told them to drop dead. They begged for tickets to fights. Nobody paid any attention to these amateurs until the networks forced us to pay attention. Hell, I don't mind giving them the money, but I give them the money and I get nothing in return, nothing that I did not already have. I still have to pay all their expenses, put up with their hassling. They come and they bring their wives. And they don't go anywhere or do anything unless it is first-class."
Over the years, abuses multiplied. Under the lengthy stewardship of Sulaiman, a Mexican national of Lebanese descent educated in the United States, the very ratings that gave the WBC its sole claim to recognition have become a mockery. The ruling powers of the other organizations are no less guilty.
Sulaiman, 49, is a short, stout manufacturer of paper for specialized medical uses – e.g. electrocardiograms. His pleasant round face reflects riptides of emotions, shifting from high elation to abject embarrassment to deep depression within a space of a few moments. Everywhere he sees enemies, people who dislike him, he claims, because they are Communists or because he is Mexican. Or, because they are against whatever he happens to be for at the moment. Or, their minds have been poisoned against him.
"With Jose, there are no in-betweens," says Bob Busse, president of the North American Boxing Federation, a member of the WBC. "He's on an ego trip. If you agree with him, you're his friend. If you disagree, you are his enemy."
Nevertheless, Sulaiman is generally viewed as a decent man. He has done some good things for the sport: he has taken a special interest in ring safety; and he has instituted medical plans for boxers, required mandatory life insurance and, on occasion, has paid for the medical expenses of an injured boxer. The problem is, Sulaiman's instinct to do the decent thing is often counterpoised by his fear of being disliked. He needs to be loved; he needs to be viewed as a benevolent monarch. Those who know him well play him like a fiddle.
The quirks of Sulaiman's complex character explain many of the mysteries of the WBC ratings and its title-fight sanctions, although to an objective observer these could appear at times to be geopolitical payoffs in exchange for pledges of fidelity to jolly King Jose I. Bend a knee and plunder the royal treasury.
Sulaiman contends, quite illogically, that any champion of any division of any of the WBC's seven federations deserves world ranking. While this may be the salve for many a nationalistic soul, it also masks untold mischief. As the WBC ratings chairman, Busse should by major vote of his committee determine and announce the monthly ratings. Yet he estimates that Sulaiman makes 90 percent of the ratings, a modern day King Louis VI dispensing royal favor upon his loyal legions.
"How some of those people got into our ratings, I couldn't tell you," Busse said. "Promoters call me and ask me about fighters they say we have ranked, and I have to tell them I did not know they were ranked. What can I do about it? Maybe I don't complain (to Sulaiman) enough. But it sure makes me look bad."
As bad as the WBC ratings are, its blatant disregard of its own rules and regulations is even worse. Bearing in mind that the United States is not one of the WBC's most favored nations, take the case of Sean O'Grady, the Oklahoma City lightweight. Last Nov. 1, O'Grady fought the current 130-pound champion, Scotland's James Watt, in Glasgow. Stopped on a cut from a Watt butt in the 11th round, O'Grady petitioned the WBC for an immediate rematch.
You got it, said the WBC, with one stipulation: the fight must take place before Feb. 18, 1981, and the contracts for it must be negotiated and signed within 15 days.
"Sorry, mate," said Watt's manager, Mickey Duff, an on-again-off-again member of Sulaiman's favored circle of friends. "My man needs to have surgery on the eye cuts he suffered in the bout with Sean." Duff's announcement, which stunned Jimmy Reynolds of the Glasgow Herald, came on the final day set for negotiations.
In a telephone call to Dean Bailey of The Daily Oklahoman the following day, Reynolds said: "I was with Watt all day yesterday, and there was nothing wrong with his eyes then. He could fight today. He did go to see a plastic surgeon for advice, but he was told he did not need surgery."
Five hours later, Reynolds called Bailey back to tell him that Watt had collapsed at a charity function and had been rushed to the hospital for an emergency appendectomy. Then O'Grady was informed by the WBC that he had been moved back in line behind the now No. 1-ranked Alexis Arguello, a Nicaraguan living in Miami.
"What can I do," said Sulaiman, wringing his hands. "Watt must make a mandatory defense against the No. 1 contender, Arguello, by June 7. We tried to get the fight for O'Grady, but if Watt cannot be ready in time, what can we do? But he will get his chance. We have ordered that the winner must fight O'Grady next. It is only a matter of time."
For O'Grady, it was a matter of time and money. If he had fought Watt in the rematch and won, when he fought Arguello he would have been champion, and as such he would have received 75 percent of the purse. But now, when (and if) he fights the winner of the Watt and Arguello bout, he would only get 25 percent, the standard challenger's share of the purse. The flimflam could cost him a half-million dollars.
"It was rigged," said Pat O'Grady, Sean's father and manager. "They had no plans to give us a rematch. The Arguello-Watt match had already been made. They just led us along. It was a royal screwing."
One of Sulaiman's indefensible acts of late was to set in motion machinery that could have stripped Sugar Ray Leonard of his welterweight championship. Leonard's crime: a proposed bout with WBA junior middleweight champion Ayub Kalule of Uganda and Denmark. Cooler heads talked Sulaiman into backing off, but the background of the affair gives a good look at the WBC during one of its eccentric actions.
Sulaiman was not angry with Leonard, but with Kalule, who he labeled a traitor to his African roots. "It's not Leonard," he said. "It is not me that wants to strip him but the Africans and some European countries. The Ray Leonard thing is nothing but my embarrassment, that he is bringing within our organization a factor of bad feelings of the people we support in that he is fighting a man called a traitor to his continent."
Sulaiman and his friends were unhappy that Leonard, a WBC champion, was going to fight an African WBA champion. Unlike the WBA, the WBC does not recognize or rank the boxers of South Africa, where apartheid has split the two boxing groups just as it has split the country. When he fought and won a WBA title, Kalule the Ugandan became persona non grata to fellow Africans, at least to the ones that voice opinions in the councils of the WBC.
As usual, Sulaiman was taking a block of granite and sculpting his own truth. Kalale won his title from Masashi Kudo, a Japanese, and defended it against Marijan Benes, a Yugoslavian. Despite the apparent "stain" of having fought Kalule, both Kudo and Benes continue to be ranked by the WBC. And Benes is the European champion, which makes it difficult to believe that any Europeans are upset that Leonard plans on doing what their own champion did last June, fight an African flying the WBA banner.
"Oh, yes," said Sulaiman, blithely, "the Italians and the French have mentioned this to me. We will take a vote."
(Ray Clarke, general secretary of the British Board of Control, has served as chairman of the WBC's disciplinary committee the past five years. It's a great non-stressful job. "I've never had a case to deal with," said Clarke. "Why should that be, I do not know. Neither have I ever had any instructions from the WBC to deal with any discipline matters.")
Suliaman continued: "I have had some requests from the Africans to avoid wrong things and to, ah, recognize Tommy Hearns as the welterweight champion. And he's an American."
And so is Sugar Ray Leonard, Jose.
Reminded that Hearns is the WBA welterweight champion, Sulaiman dropped back to his converse logic and said: "This has nothing to do with the WBA. This is just Kalule and I am in the center of a turmoil because I must defend my principles and myself. This is not legality but only the human respect of the heart that has worked from the beginning of the WBC. What Leonard is doing is no respect (to Jose). I told him if he fought Kalule, it would be an embarrassment (to Jose), and he said he understood. Then this happened (Leonard's announced decision to go ahead and fight Kalule) and I don't even get the courtesy of a call to saying he is going this way. I am still waiting for a call. My God, I vow I never do anything wrong to anybody. I do things wrong but in good faith."
(Editor's note: The following was the lead item in the column Sports People, page B11, New York Times, Feb. 10, 1982: Jose Sulaiman, president of the World Boxing Council, was arrested in Mexico City, where he was accused of plotting to smuggle archeological artifacts out of the country, in violation of Mexican law. The charge was brought, the police said, after investigators discovered the relics at a factory Sulaiman owns in an industrial suburb of the capital. United Press International quoted a source close to the case as estimating the value of the artifacts at $750,000. Sulaiman denied the charge at a news conference, saying he had been "conserving the pieces because I am enamored of my people, my culture and my ancestors.")
Turn now to the WBC's ratings:
Item: Top Rank's Arum candidly admits that until mid-1978 he was able to get Sulaiman to rate or upgrade fighters Top Rank wanted for title bouts. "After that," Arum charged, "Sulaiman has put all of his efforts into doing what Don King wanted him to do."
Item: Mensah Kpalongo of Togo was the bantamweight champion of Africa in 1979 with a reputed record of 44-4. By Sulaiman's oft-cabalistic yardstick, the WBC decided Kpalongo deserved to be rated, and he was. That misdeed accomplished, Colonel Hassine Hamouda, a citizen of Tunisia living in Paris and the secretary of the African Boxing Union, then persuaded the very persuadable Sulaiman to make Kpalongo, off his record of 44-4, the No. 1 challenger to the WBC champion, Sulaiman's fellow Mexican Carlos Zarate. More than one promoter told Sulaiman he was out of his mind.
"Oh, no," Sulaiman countered when that decision was questioned, "Colonel Hamouda told me that he's a very good fighter. And I know two of the fighters he beat. I admit one was a very mediocre Mexican."
When the two fought for the WBC title on March 10, 1979, Zarate toyed with Kpalogo for two rounds, knocked him out in the third. For his part in the farce, Zarate earned $100,000.
"That damn Kpalongo did not even know how to hold up his hands," growled Don Frazer, the fight's promoter. Even Sulaiman admitted he was embarrassed. "How could these people lie to me," he wailed.
(Editor's note: Boxrec has Kpalongo's record as 0-1, his knockout at the hands of Zarate.)
Zarate was managed by Cuyo Hernandez of Mexico City, one of Sulaiman's closest friends. During the 37 months Zarate held the championship, until he lost it in June 1979 to fellow Mexican Lupe Pintor, the Kpalongo travesty was his only defense against a No. 1 contender. Until the new champion, Pintor, also managed by Hernandez, fought for the championship, he had never beaten anyone in the WBC's Top 20.
Item: Mike Baker was a junior middleweight out of Washington, D.C. He is managed by Edward Bennett Williams, who also represents both Sulaiman and King. In mid-1979 he beat a couple of club fighters named Clarence Gilmore (1-2-1) and Stanley Blythe (0-1). That earned him a WBC ranking of No. 7 and a title shot against Maurice Hope of Great Britain. When they fought in September of 1979, Hope gave Baker a savage beating and stopped him in the seventh round. There is no record of Baker sending Sulaiman a thank you card.
Item: On May 11, 1976 Aniceto Vargas, a glass-jawed Filipino fighting out of Hawaii, was knocked out in San Juan, Puerto Rico by Juan Jose Guzman of the Dominica Republic. For Vargas, the only thing unusual about the bout was the locale. He was more accustomed to being knocked out in Honolulu. The San Juan fight was the third straight knockout of Vargas, and his fifth in his last ten fights.
Then Vargas got lucky. In October, he defeated Cesar Gomez, a San Francisco club fighter of little note. For this sterling victory, his first in four fights, Vargas was ranked as the WBA's 10th ranked junior flyweight. The WBC was more generous; they ranked him No. 9.
Vargas was so overwhelmed by his lofty status he took 1997 off. No matter. Unbothered by his absence, both of the boxing cartels allowed him to hold his position in the ratings. Emerging from his cocoon in January of 1978, Vargas journeyed to Nagoya, Japan, where Yoko Gushiken, the WBA light fly champion, stopped him in the 14th round.
Undaunted, he returned to Honolulu, where he fought a draw with the same Gomez in March of 1978 and lost a decision to one Julio Rodriguez, who was making only his fourth pro start, after another absence from the ring, this one for 16 months. By now the WBA had enough of Gomez; he was dropped out of their September ratings.
Sulaiman and the WBC proved more stubborn. As late as November of 1979, the WBC had him ranked No. 12. He had now been ranked for 38 straight months, during which he had not won a single fight. In December of 1979, Garcia finally disappeared from the WBC ratings.
"See," crowed Sulaiman, "when we found out he was a bum, we got rid of him."
A few jaded folks have suggested that the WBC was keenly aware that Sam Ichinose, a veteran Hawaiian manager and promoter who has more connections than the water system in the Las Vegas Hilton hotel, managed Garcia. Ichinose always said he was amazed when Garcia kept showing up in the WBC ratings. "I guess those guys know what they are doing," he said.

Consider now the ring officials, the judges and the referees who sometimes arrive at a fight led by guide dogs, the ones that enjoyed all the benefits and perks of expense-paid trips to exotic places, unless there is a title fight, say, in Texas. Every organization, WBC, WBA, WOAC, etc., has its A-list, the favored few that can recite in their sleep the names of the house champions.
Said an American judge who no longer works WBC bouts: "I was officiating a fight in Puerto Rico and Dr. Elias Cordova came over to me just before the fight started, touched my arm and said, 'Remember who you are working for. We want to keep the championship here.' The fight was between a Latin American and a U.S. fighter. Later, at another fight that year, Dr. Cordova told me the reason I was not used much was because I was not a house referee. I had just voted against one of their favored boxers. The WBA never called me again."
Lupe Sarreal, a Philippine promoter, posed this question: "What is it that they call a neutral official?" He laughed as he answered his own question: "That is an official who is either my friend or that I can buy."
It is not without forethought that the WBC and WBA seemed inclined to always call the same officials to work whenever a house champion is fighting. It can hardly be classed, say, as a coincidence that a judge named Marco Antonio Rodriguez, a Mexican, always showed up for work whenever Pipino Cuevas, another Mexican and former WBA welterweight champion, was defending his championship.
"The WBC regulations are like the secrets posed by the Spinx to the inhabitants of Thebes," said Jesus Rivero of Mexico, the manager of former WBC flyweight champion Miguel Canto. "Those that could not solve them were destroyed."
The lists of the wrongs perpetrated against them, Rivero and Canto claim, by Sulaiman are long. They assert the WBC president forced Canto to fight in Chile against their wishes; forced them to sign a return contract with a contender, which is illegal; forced them to take $20,000 less for a title fight than the sum originally contracted for; and demanded that Canto sign a paper promising to decide whether he would retire within seven days if he defeated South Korean Chan-Hee Park in their September 1979 match.
After failing to regain the title from Park, Canto retired a month later. "I did it because I have a commission against me and they name the judges," Canto said. "Why bother to continue fighting only to lose on account of WBC judges. Since before we won the championship, Sulaiman acted badly with us. He never accepted totally that we disputed for the world title, and less after we won it. Now, at all costs, he wishes us to lose it."
Replied Sulaiman: "Rivero hates me because he is a Communist, because he drinks, because he runs with loose women. Nobody in Mexico likes him, and everybody knows what a liar he is."
A property administrator in the Yucatan, Rivero has studied law and the history of philosophy at the National University in Mexico City. In a lengthy statement attacking Sulaiman, he quoted from Seneca, Goethe, Dostoevsky, Shakespeare's Othello and King Lear and Octavio Paz' The Labyrinth of Solitude. Last year, the Mexican Boxing Commission named Rivero its Manager of the Decade.
Another of the WBC's and WBA's suspect practices is the proliferation of weight divisions. The traditional eight weight classifications have ballooned to 29, 15 in the WBC and 14 in the WBA. Just last November the WBA added the junior bantamweight division (113-115 pounds) to match the WBC's super flys. The two groups are supermarkets just adding more things to sell.
In the 70s, there were 531 world championship fights. In 1980 alone, there were 94. The additional divisions mean more sanction fees, additional fighters' purses to be cut, more junkets for the cartel suit, and additional ratings to be parceled out. In every title fight it sanctions, the WBC takes 1½ percent of the champion's purse, one percent of the challenger's. In his last four title fights, Sugar Ray Leonard shelled out $300,000 in sanction fees.
No one argues that there are enough quality fighters around to fill all those divisions. Sulaiman claims his reasons are humanitarian. Using the super bantamweights (119-122) as an example, the WBC boss said, "We have made it easy for the fighters. Where were the 122-pounders? You never saw them. Either they were in a steam room getting down to 118 (bantam) or overeating to get up to 126 (featherweight). We don't just want fighters, we want human beings."
The charm of all those sanction fees has not been lost on Col. Hamouda, he of the Kpalongo affair. One of the WBC's most powerful operatives, if not the most sensitive to a charge of conflict of interest, Hamouda is a member of the WBC executive committee and the chairman of its finance committee.
At the WBC convention in Madrid in 1977, Hamouda offered Arum this attractive proposition: that Muhammad Ali make a defense of his heavyweight championship in Tunisia the following year. All Hamouda asked was 10 percent of Arum's gross revenues as promoter. Arum told him there would be a problem: the convention has just approved an Ali defense against Leon Spinks, with the proviso that the winner fights No.1-ranked Ken Norton.
Hamouda told Arum that his people would not want Norton, who would make the fight too expensive. He said his people wanted a lesser figure, one that would be content with a small purse. For such a fight, Hamouda said, his associates would put up $1 million and expect American television to provide the balance of money need to cover the fight's costs.
Arum said he pointed out to Hamouda that the WBC had just ordered that Norton be the next opponent. "He told me not to worry about it," Arum said. "He said he could handle the situation. He said that all I had to do was find the right opponent and he would see that the fight was sanctioned."
Arum said that Hamouda also requested a document appointing him as Top Rank's representative in Africa and the Middle East. Arum agreed. They signed a contract, dated Dec. 1, 1977, that stated Hamouda would be entitled to 10 percent of the total revenue paid Top Rank for all title fights promoted in his area. The agreement covered two years and expired Nov. 10. 1979.
Arum and Hamouda met again in Milan in January of 1978. "Colonel Hamouda assured me again," Arum said, "there would be no difficulty putting this fight on despite the prior WBC directive requiring the winner of the Ali-Spinks bout to fight Norton."
On Feb. 15, 1978, when Spinks upset Ali in Las Vegas, Colonel Hamouda's great plan died. It is ironic that after his triumph, the WBC stripped Ali and gave the title to Norton.
Caught in a reflective mood, Sulaiman said, "We are not perfect. I make a strong invitation to any person in the world who has any knowledge, little or big, to prove us wrong. We are honest; we have integrity. Prove us wrong and you will easily have our prestige to throw us through the sink."
(Special to TheSweetScience.com from the Pat Putnam Classic Series. Portions of this article originally appeared in Sports Illustrated.)
In Boxing News: Floyd Mayweather An All-Time Great, Valuev & More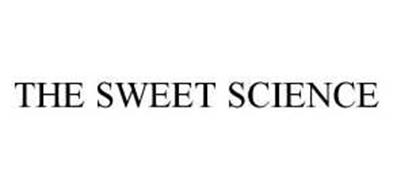 A Shot of Boxing on the Last Day of the Year
The Guardian reports that talks have already taken place between Nicolay Valuev's co-promoters – Don King and Wilfried Sauerland – and Danny Williams' promoter Frank Warren for Nicolay Valuev to face Danny Williams. I'd suggest Danny Williams needs to worry about Matt Skelton (who Williams is reportedly scheduled to fight in February) before he entertains notions of facing the Beast From The East.
The Mirror in the UK looks forward to a big year in boxing for 2006. The Mirror considers what the future might bring for Joe Calzaghe, Amir Khan and Ricky Hatton, among others.
The Parksville Qualicum News has an interesting column on the travails of former Canadian Super Middleweight title holder Mark Woolnough. Woolnough's career turned controversial – as widely reported in the Canadian press – at the beginning of this year when Woolnough and four other men were charged with manslaughter and assault after a fight outside a Parksville nightclub. The case returns to court next month. It's an interesting read, as Woolnough is still looking to the future with hope.
Our own Marc Lichtenfeld provides plenty of food for thought with his Top Ten Wish List for boxing in the New Year. There's plenty of good stuff here, but what really jumped out for me is Lichtenfeld's opinion that a win over Zab Judah could have Floyd Mayweather knocking on the door of all-time great status. Seems to me this might be jumping the gun a little. Or is Marc right? Will it soon be time to call Floyd Mayweather Jr. an all-time great?
(More Boxing News Links at TheSweetScience.com)
ShoBox Friday Night Fights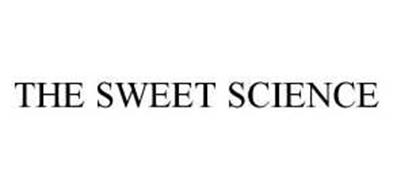 Hot bantamweight prospect Raul "The Cobra" Martinez heads back to Chicago next Friday night as he is featured in the co-main event of SHOBOX "THE NEW GENERATION," an action packed evening of professional boxing presented by Dominic Pesoli's 8 Count Productions,' HOME OF THE BEST IN CHICAGO BOXING, Kathy Duva's Main Events Inc., along with Miller Lite and TCF Bank.
The two-time national amateur champion sporting a perfect 12-0 record with 9 knockouts, six of which have come in the first round, will take on Colombian Andres "Andy Boy" Ledesma, 13-1 (8 KOs) in a scheduled eight round bout.
Speaking after a training session at his home gym in Georgetown, Texas, Martinez said, "I'm truly looking forward to returning to Chicago. The fans were terrific in September, they were very supportive from the start of the fight," an internationally televised first round knockout of Miguel Martinez on September 16th at the Aragon Ballroom.
Regarding his upcoming fight with Ledesma, "The Cobra" said, "I haven't seen him fight, although I understand he's fought at higher weights and will be naturally bigger than me. I've had great training for this fight and feel very confident. I really haven't left the gym in months, just taking off Sunday's and even then I get my running in. My thinking is that fights are won in the gym and complete preparation is the key."
When asked about his being mentioned by Dan Rafael, ESPN's boxing writer as one of the top prospect's in the boxing world the 23-year-old San Antonio native said, 'It's a great compliment, but I still have much work to do. I want to be a champion for Main Events like Fernando Vargas and Arturo Gatti. But like Fernando said while he was in town, 'be patient, work hard and your time will come.'"
Finishing the conversation, Martinez said, "I'm looking forward to starting out this year with a bang. I might have a couple less fights than the seven I had in 2005, but I'm looking to stepping up the competition, move up to ten-rounders and climb in the rankings."
Headlining the evening is a ten-round welterweight showdown between boxing's hottest prospect, unbeaten Joel Julio of Monteria, Columbia, and Ugandan native Roberto "The Doctor" Kamya. Julio, turning 21 years old the day before the fight, is 25-0 with 22 knockouts, twelve of which have come in the first two rounds. Kamya, now fighting out of West Palm Beach, Florida is 15-5 with four knockouts.
Tickets, starting at $30, are on sale in advance by calling 312-226-5800. Cicero Stadium is located at 1909 S. Laramie, at the corner of 19th and Laramie, just ten minutes south of the Eisenhower Expressway and ten minutes north of the Stevenson Expressway. Doors for this evening will open at 6pm with the first bell at 7pm.
The full bout lineup for the evening is:
Joel Julio vs. Roberto Kamya, ten rounds, welterweights
Raul Martinez vs. Andres Ledesma, eight rounds, bantamweights
Miguel Hernandez vs. Butch Hajicek, eight rounds, middleweights
David Pareja vs. Derek Andrews, eight rounds, light heavyweights
Mike Gonzales vs. Tony Kinney, four rounds, lightweights
Omar Reyes vs. Luis Navarro, five rounds, featherweights
Reynaldo Reyes vs. Ricardo Swift, four rounds, middleweights
Pick 'Em: Plenty of Big Upcoming Fights in '06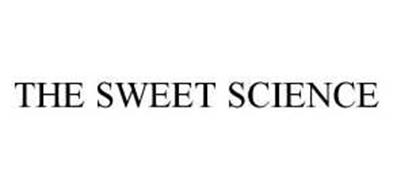 Here's the early call on many top matches scheduled for the first half of 2006: Happy New Year!
As the new calendar dawns, there are already a considerable amount of premium bouts on the horizon. Things don't look to be bogged down by undetermined championships next year. In many cases the scheduled face-offs involve the best fighters in the division, or at least close enough for general bragging rights. If anybody else with proper qualifications signs up to force the issue, all the better.
It can be argued that some pairings could have taken place within a more optimal timeframe, or that some headliners carry distracting baggage, but there are certainly enough heavy hitters on deck. That nobody can deny.
It doesn't matter whether one considers the proverbial glass half empty or half full; there's still the same amount of juice in the vessel. It's nice to know that even with a high number of cancellations, there will still be plenty of important contenders on tap.
With elite fighters in weight divisions from top to bottom on the agenda, it's an equivalent to what fans in more mainstream sports expect in a consistent championship format.
Baseball fans can almost always count on a World Series. Some hoops fanatics say too much attention to playoffs distracts unmotivated NBA teams during their regular season. In college, they project Sweet Sixteens. Football fans know there's always a Super Bowl ahead to raise advertising dollars and test the USA's halftime morals.
So too, there is method in boxing's current madness.
The midnight crystal ball hasn't even been unveiled in Times Square and there are already a number of potential thrillers scheduled. Most feature contrasting personalities that almost guarantee going along for the ride will be worthwhile. Any subsequent drops will probably be cheered.
Don King jumps right out of the auld lang gate with a January 7th Showtime card featuring Zab Judah against Carlos Baldomir and Jean-Marc Mormeck in a cruiserweight unification against O'Neil Bell.
It will be the upset of the year, bar none, if Baldomir can tip the applecart before Judah gets to his scheduled super-showdown with Floyd Mayweather Jr. Meanwhile, Mormeck is emerging and should keep on rolling against Bell, who can expose him if he's not for real.
The proverbial Big Bang starts with a January 21st rematch of one of the finest fights of '05, when Erik Morales goes against Manny Pacquaio for the second time on HBO pay per view. The fact that Morales was upset by Zahir Raheem after beating Pacquaio was no real loss in box-office luster. Artful Raheem will get a spot on the undercard and hope his patience is rewarded.
Everyone figures Morales and Pacquaio will pick up where they left off. Like the first time, the rematch is a pick'em contest. Management distractions and glove restrictions cited as Pacquaio's previous problems won't matter this time. The two are very evenly matched and their styles will make for another whapathon. It could come down to corners, where Freddie Roach gets the edge since Morales will have a new trainer for the first time since replacing his father after the Raheem lesson.
February features four of the game's most enduring attractions, in a pair of crucial matchups.
First up, Showtime presents the Jose Luis Castillo – Diego Corrales tiebreaker from El Paso on Feb 4th. This is another pick 'em pair, barring any sideshow. In boxing that disclaimer may be a stretch, since the sideshow is part of the act and the charm.
As far as action inside the strands goes, every round these guys have fought has been great. There's no reason to think that pattern won't continue. Regarding the result, Castillo keeps the pressure on as he did in the second fight, but he'll walk into trouble from a more reserved Corrales. We still don't know which coin to flip.
February also holds a better late than never affair between two perennial favorites as Shane Mosley collides with Fernando Vargas on the 25th. This fight could lead to a winning ticket in the Golden Boy sweepstakes for a fall bonanza against Oscar De La Hoya.
Vargas has been in tougher recently, based on comparable strength of opposition stats, but he's seen little action. What weight they enter the ring at may have a lot to do with the result. If Vargas has to struggle at the scale, Mosley might have the battle in the bag after round nine.
It's hard to imagine Mosley getting stopped early, but Vargas doesn't have to hurt him, he just has to knock him down three times. With natural size, he may be able to do just that, but Mosley would have to box uncharacteristically flat.
Unless Mosley decides to heed the crowd, the most likely scenario is that Shane plays it safe, picks a few shots, and stays away enough to capture a comfortable, dull decision. An unbowed Vargas maintains his fan base but not his bettors.
March both comes in and goes out as a lion.
On March 4th Joe Calzaghe welcomes Jeff Lacy to Manchester UK for what may be the biggest blowout of the headlining bunch. Calzaghe gets the chance to prove his considerable home-based reputation once and for all, but if Lacy creams him as we expect, that glossy record will be severely tarnished.
All Calzaghe has to do is make a respectable stand, but that's no small task against the rising Lacy. A motivated Calzaghe, songs of England ringing in his ears, could pull a big surprise if he can exploit Lacy's relatively limited technical development, but that's a longshot indeed.
It looks like Lacy can get by on power alone. He could soon emerge as a pound-for-pound leader. Old Joe's hometown advantage will last about two left hooks.
March 11th has the Ides of history to beware for at least one old lion, with farewell (we'll see) fireworks featuring Roy Jones Jr. against Bernard Hopkins. Less than two years ago they were considered untouchable all time greats. Now between them they've lost five in a row.
This goodbye fight is contracted at light heavyweight, for what seems like an oldies night. Hopkins is the senior at age 41 to Jones's 37, but Roy seems more the grandpa figure, last seen hanging on against Antonio Tarver. Youth, as it were here, will prevail.
This bout was signed quickly as each principal, usually sticklers for favorable contract clauses, agreed to parity in a demonstration of businessman first and fighter second. They may both expect easy marks. How much the boys have left by the time they get down to business remains to be seen. The history books will show this as a climactic career bout between Hall of Famers.
At 175 pounds, Hopkins may be in for rude awakening. Jones may have been more thoroughly outfought recently, but he was rumbling with bigger, tougher men than Jermain Taylor or Howard Eastman. Respectable as he is, Taylor still falls short of the level of Tarver, at least for now. The difference is still fifteen pounds less pop.
It will be quite a feat if Hopkins can stay in the fight, even at Jones's advanced age. Our stars point to Jones winning in overwhelming fashion.
On March 18th, James Toney meets Hasim Rahman in another pairing of seasoned war-horses.
Toney and Rahman already had their introductions, when they brawled in Mexico during a WBC gathering to bestow Rahman's new belt. Between formalities, Toney got married, which could bring up the old questions about carnal training.
Let's hope when they meet in the ring, they restore some of the fire missing from the heavyweights in '05. Toney might have an edge in recent form, but Rahman shows fine tuning he previously lacked. The winner might get newly "crowned' Nicolai Valuev, an easy payday outside Germany.
Rahman could be the heavyweight that finally makes Toney look like a blown up middleweight. But anything less than a top effort will probably lead to embarrassing night for the Rock and give Toney solid claim to being the true heavyweight champ.
This might not be the most artful fight of the new season, but it could well be the most grueling, and the closest. He who's faced the better big boys gets the nod. Advantage Rahman.
March 25 features Marco Antonio Barrera, probably the strongest overall claimant to 130 pound honors. The likely opponent is said to be always tough Jesus Chavez.
Chavez seemed rejuvenated when he met Leavander Johnson, but Johnson's tragic death may have taken some of the steam out of thoughtful Chavez, said to have received Johnson's family blessing to continue in Leavander's name. That could mean a lot of inspiration. Either way, if he does meet Chavez, who hung tough with one arm against Erik Morales, Barrera won't get any slack. The Fates say Chavez, whose wife recently served in Iraq, is a live, live underdog.
Another clash to be King of the Hill finds Floyd Mayweather Jr, arguably the game's finest practitioner, bumping heads with Zab Judah, one of very few boxers who rivals Mayweather in speed, skills, and brashness.
Their hoedown, scheduled for April 8th, is one of the top pound-for-pound pairings in recent years. Judah will need a career best performance to have a chance of victory. That's not to say he can't pull it off, but currently Mayweather is in a different galaxy in terms of punching power. Slow-motion replays may be the only way to follow the flying fists once these two whirlwinds unload.
Mayweather should be around a 4-1 favorite. Judah is good enough to make taking the odds an attractive proposition, since that's probably as good of odds as one is likely to see on Floyd for a while. Mayweather will stop Judah in his tracks.
The first half of next year is set to conclude with the star power of Oscar De La Hoya, probably against noteworthy foil Ricardo Mayorga on May 6. There could be some snags before a contract is finalized, but if it comes off count on Mayorga for promotional sound bite nastiness. One of the questions is whether or not he'll be able to get under Oscar's skin, and it might actually be entertaining to see the classy, model perfect De La Hoya show he's human and freak out against the Nicaraguan maniac.
Mayorga may have burnt his best bridges already. De La Hoya has not only the boxing skill to negate Mayorga's offense, but enough power to end it early. If Mayorga rushes in and causes a cut, De La Hoya might get ruffled enough to duck into defense and Mayorga could get a decision that goes to the cards after six rounds or so. It will be wild for as long as it lasts.
Pro boxing, like many sports, had its share of problems during 2005, but there were also many positives. Most notably, as usual, was superior and inspiring action inside the strands. Unless there's a mass freeze-up at the top, early 2006 figures to see decisive interaction among many well-known fighters.
If even fifty per cent of the aforementioned pairings come to fruition, it's a strong likelihood the upcoming year has at least one very positive half. Arturo Gatti, Miguel Cotto, Antonio Margarito, Brian Viloria, and Shannon Briggs, to name a few, are also on deck. No matter how you chose to look at or measure mass qualities, there's still just as much good to be seen.