Check Out "Lights Out" Tonight On FX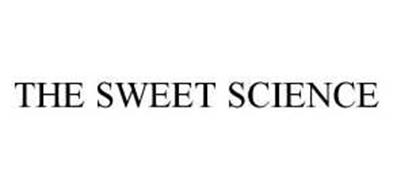 Tonight, the FX channel unveils a new drama called "Lights Out," which focuses on a fighter named Patrick "Lights" Leary who finds it hard to navigate life after his fighting career comes to an end. He'd been at the top of the heap, the heavyweight champion, but at the behest of his wife, he exited the game after taking a hardcore beating. Getting out, and staying out of the fight game are to different things, and Leary, played by Holt McCallany finds himself pondering a return to the savage science after he learns his savings have been reduced to near nothing, and the IRS wants a cut of what little is left. He has a wife and kids to care for, all of whom are accustomed to a certain lifestyle, so we can be reasonably sure that "Lights," five years after he hung up the gloves and pursued a new chapter in his existence, will once again succumb to the lure of the lump sum payday.
I checked out a screening of the pilot, which you can see tonight at 10 PM, last week in NYC, and was left wanting to see how Leary's arc played out. He'd already compromised his ethics by taking a gig collecting dough for a local gangster, and the New Jersey resident comes off as a likeable rogue who the audience will not find it easy to dislike, even if his actions go over the line from naughty to felonious. This feat comes courtesy of the lead actor McCallany who has spent ample time in the ring, was kind enough to chat with TSS for about ten minutes after the screening finished. He touched on what made him jazzed about this project, which very nearly didn't see the light of day after the original pilot was scrapped, and basically a whole new cast save McCallany was brought in; a memorable evening with Teddy Atlas; and why he hopes he doesn't end up like some fighters who make it, and then squander their booty.
WOODS Q) Please flesh out your boxing "career." When did you start, how many
fights did you have, when was your first fight, and what attracted you to the sport?
McCALLANY A) I became interested in the sport when my little brother won the Golden Gloves. I used to beat him up when we were kids and then I found it got a lot more difficult so I figured I better try to learn a little bit myself. I always wanted to fight in the amateurs but I didn't do it until last year. I fought at Gleason's Gym in the Masters Division of USA Boxing. I won a decision over a German heavyweight. I had Mark Breland in my corner, the greatest amateur fighter of all time. He helped me a lot, to stay calm, and just do what I trained for. It was a great night for me, because I had wanted to do it for so long.
Q) In your mind, what makes a person want to be a boxer? Is there a "darkness" in their head? Are they trying to prove something to themselves? Do they have a rage they need to dissipate?
A) I think it's about trying to find out what's inside yourself. How will you behave when you're under pressure? You know how you'd like to behave, but will you be able to do it? Will you be able to control yourself in there and make the right choices? That's what you're trying to find out.
Q) Can you flesh out the time spent with Teddy Atlas, who is a technical advisor to the show, share some of what you learned, and share an anecdote that stands out to you?
A) I learned a lot from Teddy Atlas, it could almost fill a book, but if I had to pick the one most important thing it's this: those moments when you're under pressure and you're tempted to maybe doubt yourself are only that: moments.   If you stay strong those moments eventually pass and you realize you did the right thing by not giving in, by not quitting. Otherwise you can spend your whole life regretting what you did in one "moment." I remember one time way back in 1995 when I was at Madison Square Garden with Willem Dafoe. Teddy was training Shannon Briggs at the time, and after the fight Teddy came and joined Willem and me at ringside. Some guy came up to Willem looking for an autograph and interrupted our conversation so Teddy told the guy to wait a minute and the guy said to Teddy "shut up scarface."Teddy took a swing and hit the guy immediately, but he was a little too far away to follow up. There were seats in Teddy's way, and he had to reach over. The guy was closer to me so I cracked him a few times with the right hand, and the police grabbed me and slapped cuffs on me. Mike Boorman who worked for Main Events at the time saw what happened and convinced the cops to let me go. He got a kick out of it and kept laughing and saying "maybe we should put you on an undercard Holt!" I remember as we left the Garden that night all these young guys who were boxing fans saw Teddy and me walking through the halls to the exit, they knew what had happened at ringside and they started chanting "Teddy… Teddy…. TEDDY … TEDDY… TEDDY.. TEDDY!!!" They just followed us chanting Teddy's name. It was like that scene I later did in Fight Club (ED. NOTE: He played "The Mechanic" in the 1999 film) where we all chant… "His name is Robert Paulson… his name is Robert Paulson… his name is Robert Paulson…" That was the night I knew there has to be a movie made about Teddy, because he's a genuine working man's hero. I was so happy to have punched that guy. It made me part of it.
Q) Is boxing the perfect sporting analogy to life itself? If yes, why?
A) Boxing is a metaphor for life because you have triumphs and failures, ups and downs, things to overcome. You get tested in life, just like in the ring, and you find out the truth about yourself. Boxing is truth.
Q) As you get older, you're 46, do you find yourself more "forgiving" of fighters who "stick around too long," as I do?
A) I never held it against them. I understand why they need it. Sometimes it's the adulation, and the adrenaline, or just simple economics. I feel bad for the guys who squander what they've earned. Who forget what they sacrificed to get it. A lot of boxers do that, and so do a lot of actors. I hope I don't end up that way.
I can't pretend, I'm hoping the series gains traction. With the buzz of "The Fighter," and Manny Pacquiao's explosion into a transcendant icon, our red light district of a sport is having a quite respectable run. I'd like that, I selfishly admit, to continue; so TSS Universe, please tune in, and then offer a critique in the Forum.
2015 Fight of the Year – Francisco Vargas vs Takashi Miura
The WBC World Super Featherweight title bout between Francisco Vargas and Takashi Miura came on one of the biggest boxing stages of 2015, as the bout served as the HBO pay-per-view's co-main event on November 21st, in support of Miguel Cotto vs Saul Alvarez.
Miura entered the fight with a (29-2-2) record and he was making the fifth defense of his world title, while Vargas entered the fight with an undefeated mark of (22-0-1) in what was his first world title fight. Both men had a reputation for all-out fighting, with Miura especially earning high praise for his title defense in Mexico where he defeated Sergio Thompson in a fiercely contested battle.
The fight started out hotly contested, and the intensity never let up. Vargas seemed to win the first two rounds, but by the fourth round, Miura seemed to pull ahead, scoring a knock-down and fighting with a lot of confidence. After brawling the first four rounds, Miura appeared to settle into a more technical approach. Rounds 5 and 6 saw the pendulum swing back towards Vargas, as he withstood Miura's rush to open the fifth round and the sixth round saw both men exchanging hard punches.
The big swinging continued, and though Vargas likely edged Miura in rounds 5 and 6, Vargas' face was cut in at least two spots and Miura started to assert himself again in rounds 7 and 8. Miura was beginning to grow in confidence while it appeared that Vargas was beginning to slow down, and Miura appeared to hurt Vargas at the end of the 8th round.
Vargas turned the tide again at the start of the ninth round, scoring a knock down with an uppercut and a straight right hand that took Miura's legs and sent him to the canvas. Purely on instinct, Miura got back up and continued to fight, but Vargas was landing frequently and with force. Referee Tony Weeks stepped in to stop the fight at the halfway point of round 9 as Miura was sustaining a barrage of punches.
Miura still had a minute and a half to survive if he was going to get out of the round, and it was clear that he was not going to stop fighting.
A back and forth battle of wills between two world championship level fighters, Takashi Miura versus "El Bandido" Vargas wins the 2015 Fight of the Year.
WATCH RELATED VIDEOS ON BOXINGCHANNEL.TV
Jan 9 in Germany – Feigenbutz and De Carolis To Settle Score
This coming Saturday, January 9th, the stage is set at the Baden Arena in Offenburg, Germany for a re-match between Vincent Feigenbutz and Giovanni De Carolis. The highly anticipated re-match is set to air on SAT.1 in Germany, and Feigenbutz will once again be defending his GBU and interim WBA World titles at Super Middleweight.
The first meeting between the two was less than three months ago, on October 17th and that meeting saw Feigenbutz controversially edge De Carolis on the judge's cards by scores of (115-113, 114-113 and 115-113). De Carolis scored a flash knock down in the opening round, and he appeared to outbox Feigenbutz in the early going, but the 20 year old German champion came on in the later rounds.
The first bout is described as one of the most crowd-pleasing bouts of the year in Germany, and De Carolis and many observers felt that the Italian had done enough to win.
De Carolis told German language website RAN.DE that he was more prepared for the re-match, and that due to the arrogance Feigenbutz displayed in the aftermath of the first fight, he was confident that he had won over some of the audience. Though De Carolis fell short of predicting victory, he promised a re-vamped strategy tailored to what he has learned about Feigenbutz, whom he termed immature and inexperienced.
The stage is set for Feigenbutz vs De Carolis 2, this Saturday January 9th in Offenburg, Germany. If you can get to the live event do it, if not you have SAT.1 in Germany airing the fights, and The Boxing Channel right back here for full results.
2015 Knock Out of the Year – Saul Alvarez KO's James Kirkland
On May 9th of 2015, Saul "Canelo" Alvarez delivered a resonant knock-out of James Kirkland on HBO that wins the 2015 KO of the Year.
The knock-out itself came in the third round, after slightly more than two minutes of action. The end came when Alvarez delivered a single, big right hand that caught Kirkland on the jaw and left him flat on his back after spinning to the canvas.Alvarez was clearly the big star heading into the fight. The fight was telecast by HBO for free just one week after the controversial and disappointing Floyd Mayweather Jr. and Manny Pacquiao fight, and Alvarez was under pressure to deliver the type of finish that people were going to talk about. Kirkland was happy to oblige Alvarez, taking it right to Alvarez from the start. Kirkland's aggression saw him appear to land blows that troubled the young Mexican in the early going. Alvarez played good defense, and he floored Kirkland in the first round, displaying his power and his technique in knocking down an aggressive opponent.
However, Kirkland kept coming at Alvarez and the fight entered the third round with both men working hard and the feeling that the fight would not go the distance. Kirkland continued to move forward, keeping "Canelo" against the ropes and scoring points with a barrage of punches while looking for an opening.
At around the two minute mark, Alvarez landed an uppercut that sent Kirkland to the canvas again. Kirkland got up, but it was clear that he did not have his legs under him. Kirkland was going to try to survive the round, but Alvarez had an opportunity to close out the fight. The question was would he take it?
Alvarez closed in on Kirkland, putting his opponent's back to the ropes. Kirkland was hurt, but he was still dangerous, pawing with punches and loading up for one big shot.
But it was the big shot "Canelo" threw that ended the night. Kirkland never saw it coming, as he was loading up with a huge right hand of his own. The right Alvarez threw cracked Kirkland in the jaw, and his eyes went blank. His big right hand whizzed harmlessly over the head of a ducking Alvarez, providing the momentum for the spin that left Kirkland prone on the canvas.
Saul "Canelo" Alvarez went on to defeat Miguel Cotto in his second fight of 2015 and he is clearly one of boxing's biggest stars heading into 2016. On May 9th Alvarez added another reel to his highlight film when he knocked out James Kirkland with the 2015 "Knock Out of the Year".
Photo by naoki fukuda