BORGES: Blind Faith At 48 Can Be Bad For Your Health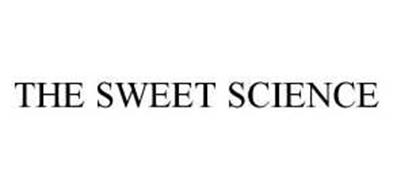 Unwittingly, Evander Holyfield revealed this week what his hopeless quest to become heavyweight champion for the sixth time is all about, as if we didn't know already.
Asked on a New York television show if he ever thinks about the night Mike Tyson bit the top of his ear off and spit it out rather than take a second straight beating from Holyfield, he replied honestly, "I think about the $35 million I made. It ain't all bad if you think about it.''
If the 48-year old five-time champion were making $35 million Saturday night to fight Sherman "Tank'' Williams at the Greenbrier Hotel in the boxing hotbed of White Sulphur Springs, West Virginia, you could understand why he's doing this. Hell, if he was making $3.5 million you could understand it in the present economic climate, even if it cost him a bit of ear or even a tip of nose.
To be frank, a guaranteed $350,000 might even be a valid explanation for what he's up to considering his well documented financial problems. But Holyfield has no guarantee of any of that. All he has is hope, a blinding faith in himself and, apparently, a feeling that he has a God-given right to be heavyweight champion of the world.
That blind faith in himself and his God's intentions for him is what made Holyfield heavyweight champion in the first place. It's what allowed him to beat down much bigger men, including the once vastly talented giant Riddick Bowe. It allowed him to twice blow up the myth of Mike, even when he was seen by many as a ridiculous 18-1 underdog the first time they met.
But blind faith at 28, when he first became champion, or 38, when he was still winning title fights, is different than blind faith at 48. Blind faith at 48 that you will once more unify the heavyweight title is how a man ends up blind at midnight, his eyes closed tighter than an old lady's window shades on a dangerous street corner.
That is especially true if you never had the one-punch issue-settling power of someone like George Foreman, who remains the oldest man to win a legitimate heavyweight title because he was blessed with the ability to give anyone a concussion with one sweep of his right hand.
Holyfield never had that gift, although he had many others. He won by outworking his opponent. He won by having a bigger heart than just about any fighter who ever lived. He won with a willingness to take a shot for the chance to give two back that was second to none. He won because he always believed he would.
At this stage, the latter is all he has left. The likelihood he will defeat journeyman Williams is high, which is why Williams got the fight. He's 38 and a never was, a stepping stone at the lowest rung of boxing's long ladder to success.
He is 34-11-2 with 19 KOs and Holyfield was right when he said this week when asked what he had to watch out for from Williams that, "He has to watch out for me.''
Certainly that's true. Holyfield (43-10-2, 28 KO) is still quite capable of beating all but the most elite fighters and in the heavyweight division that's what most of the fighters are – all but the elite. In fact, he's already scheduled a second victim for March, 45-year-old Dane Brian Nielsen in Copenhagen. Nielsen (64-2, 43 KO) is coming out of a nine-year retirement to face him. Economic times aren't any better for the kroner than for the dollar.
What Holyfield assumes is if he can beat enough of these type of guys he'll get a shot somehow at one of the Klitschkos or England's David Haye because it will make good business sense for them. One shouldn't put that past Haye, who seems intent on finding as many soft places to land as he can before he ultimately has to face one of the Klitschkos, but it seems less likely either of the Klitschko brothers will turn in that direction.
For the Klitschkos to bother with him, Holyfield would have to take the greater risk of facing some young gun with speed, power and name recognition first. Confident though he may be, Evander Holyfield understands this is a quest that must continue through boxing's back door if it's going to lead him to that last great title shot so that route is out.
Since 1999, Holyfield is 1-5-2 in world championship fights for real belts against live opponents. He now holds the WBF "title,'' which is like being champion of the NBA's developmental league and calling yourself NBA champion. It's technically true but not accurate.
Many people have publicly urged Holyfield to stop, claiming they are concerned for his health. He has always countered that no one is more concerned about his health than he is and that's probably true. But he's always been willing to risk that health for the prize – which once was glory and a place in history but now is clearly driven by a lower purpose.
Evander Holyfield needs the money but he also needs the attention and he needs The Moment. Years ago, when he walked onto the floor at Madison Square Garden on his way to a lop-sided beating from Larry Donald someone asked me why he was doing this.
I had to ask twice what his question was because the roar of the crowd shouting Holyfield's name drowned the questioner out as he walked toward the ring. When it was finally clear what he was asking, I pointed to my ears and said, "Where else do you think he can hear that?''
More even than money that is why Evander Holyfield will fight Saturday night at a fitting location. Once the Greenbrier was an elite hotel, a place where the rich went to relax. It's been broken down for a while and is trying to make a comeback to a time that no longer exists.
So is Evander Holyfield.
I wish them both the best but fear the worst. Not Saturday night but one night in just such a place a once proud champion will fight in the shadows until that's all he can see.
2015 Fight of the Year – Francisco Vargas vs Takashi Miura
The WBC World Super Featherweight title bout between Francisco Vargas and Takashi Miura came on one of the biggest boxing stages of 2015, as the bout served as the HBO pay-per-view's co-main event on November 21st, in support of Miguel Cotto vs Saul Alvarez.
Miura entered the fight with a (29-2-2) record and he was making the fifth defense of his world title, while Vargas entered the fight with an undefeated mark of (22-0-1) in what was his first world title fight. Both men had a reputation for all-out fighting, with Miura especially earning high praise for his title defense in Mexico where he defeated Sergio Thompson in a fiercely contested battle.
The fight started out hotly contested, and the intensity never let up. Vargas seemed to win the first two rounds, but by the fourth round, Miura seemed to pull ahead, scoring a knock-down and fighting with a lot of confidence. After brawling the first four rounds, Miura appeared to settle into a more technical approach. Rounds 5 and 6 saw the pendulum swing back towards Vargas, as he withstood Miura's rush to open the fifth round and the sixth round saw both men exchanging hard punches.
The big swinging continued, and though Vargas likely edged Miura in rounds 5 and 6, Vargas' face was cut in at least two spots and Miura started to assert himself again in rounds 7 and 8. Miura was beginning to grow in confidence while it appeared that Vargas was beginning to slow down, and Miura appeared to hurt Vargas at the end of the 8th round.
Vargas turned the tide again at the start of the ninth round, scoring a knock down with an uppercut and a straight right hand that took Miura's legs and sent him to the canvas. Purely on instinct, Miura got back up and continued to fight, but Vargas was landing frequently and with force. Referee Tony Weeks stepped in to stop the fight at the halfway point of round 9 as Miura was sustaining a barrage of punches.
Miura still had a minute and a half to survive if he was going to get out of the round, and it was clear that he was not going to stop fighting.
A back and forth battle of wills between two world championship level fighters, Takashi Miura versus "El Bandido" Vargas wins the 2015 Fight of the Year.
WATCH RELATED VIDEOS ON BOXINGCHANNEL.TV
Jan 9 in Germany – Feigenbutz and De Carolis To Settle Score
This coming Saturday, January 9th, the stage is set at the Baden Arena in Offenburg, Germany for a re-match between Vincent Feigenbutz and Giovanni De Carolis. The highly anticipated re-match is set to air on SAT.1 in Germany, and Feigenbutz will once again be defending his GBU and interim WBA World titles at Super Middleweight.
The first meeting between the two was less than three months ago, on October 17th and that meeting saw Feigenbutz controversially edge De Carolis on the judge's cards by scores of (115-113, 114-113 and 115-113). De Carolis scored a flash knock down in the opening round, and he appeared to outbox Feigenbutz in the early going, but the 20 year old German champion came on in the later rounds.
The first bout is described as one of the most crowd-pleasing bouts of the year in Germany, and De Carolis and many observers felt that the Italian had done enough to win.
De Carolis told German language website RAN.DE that he was more prepared for the re-match, and that due to the arrogance Feigenbutz displayed in the aftermath of the first fight, he was confident that he had won over some of the audience. Though De Carolis fell short of predicting victory, he promised a re-vamped strategy tailored to what he has learned about Feigenbutz, whom he termed immature and inexperienced.
The stage is set for Feigenbutz vs De Carolis 2, this Saturday January 9th in Offenburg, Germany. If you can get to the live event do it, if not you have SAT.1 in Germany airing the fights, and The Boxing Channel right back here for full results.
2015 Knock Out of the Year – Saul Alvarez KO's James Kirkland
On May 9th of 2015, Saul "Canelo" Alvarez delivered a resonant knock-out of James Kirkland on HBO that wins the 2015 KO of the Year.
The knock-out itself came in the third round, after slightly more than two minutes of action. The end came when Alvarez delivered a single, big right hand that caught Kirkland on the jaw and left him flat on his back after spinning to the canvas.Alvarez was clearly the big star heading into the fight. The fight was telecast by HBO for free just one week after the controversial and disappointing Floyd Mayweather Jr. and Manny Pacquiao fight, and Alvarez was under pressure to deliver the type of finish that people were going to talk about. Kirkland was happy to oblige Alvarez, taking it right to Alvarez from the start. Kirkland's aggression saw him appear to land blows that troubled the young Mexican in the early going. Alvarez played good defense, and he floored Kirkland in the first round, displaying his power and his technique in knocking down an aggressive opponent.
However, Kirkland kept coming at Alvarez and the fight entered the third round with both men working hard and the feeling that the fight would not go the distance. Kirkland continued to move forward, keeping "Canelo" against the ropes and scoring points with a barrage of punches while looking for an opening.
At around the two minute mark, Alvarez landed an uppercut that sent Kirkland to the canvas again. Kirkland got up, but it was clear that he did not have his legs under him. Kirkland was going to try to survive the round, but Alvarez had an opportunity to close out the fight. The question was would he take it?
Alvarez closed in on Kirkland, putting his opponent's back to the ropes. Kirkland was hurt, but he was still dangerous, pawing with punches and loading up for one big shot.
But it was the big shot "Canelo" threw that ended the night. Kirkland never saw it coming, as he was loading up with a huge right hand of his own. The right Alvarez threw cracked Kirkland in the jaw, and his eyes went blank. His big right hand whizzed harmlessly over the head of a ducking Alvarez, providing the momentum for the spin that left Kirkland prone on the canvas.
Saul "Canelo" Alvarez went on to defeat Miguel Cotto in his second fight of 2015 and he is clearly one of boxing's biggest stars heading into 2016. On May 9th Alvarez added another reel to his highlight film when he knocked out James Kirkland with the 2015 "Knock Out of the Year".
Photo by naoki fukuda