Mike Jones, Minus The Dorsal Fin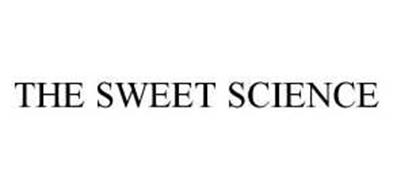 Jones (r) gets the better of Irving Garcia last July. Props to his team for taking a Soto-Karass rematch, rather than proclaiming victory, and plowing ahead. Jones and his team truly want to know what he is, or is not.
According to Hollywood, Great White sharks are capable of swimming around for years, patiently waiting to settle old scores with a particular human family ("Jaws: The Revenge"), or have been genetically engineered to be smarter than a team of marine biologists ("Deep Blue Sea").
But don't believe everything you see on a movie screen, which fight fans should already know if they picked up on the falsified portions of "based on a true story" film treatments of "The Hurricane," "Ali" and even the current Academy Award-nominated smash, "The Fighter." Sharks don't have a predisposition for vengeance, nor do they have IQs higher than MIT graduates. They have existed for millions of years by utilizing their primal, predatory instincts. If some creature in the water is bleeding and behaving erratically, sharks will show up and go into a feeding frenzy. It's what they do.
Not that certain boxers can be equated to aquatic eating machines, but they can be instinctive, too, particularly if they find themselves in a situation where a familiar pattern takes precedence to a formulated strategy. If a big puncher with a high incidence of early knockouts gets his man in trouble in the first couple of rounds, his natural inclination is to seal the deal then and there, and so what if his corner team had laid out a fight plan of lots of jabbing and a gradual breakdown of an opponent with the history of going the distance? Feeding frenzies are what sharks and knockout artists do when they detect blood or fear.
Mike Jones, the rising welterweight contender from Philadelphia, had hoped to use the occasion of his Nov. 13 bout with Mexican tough guy Jesus Soto-Karass, in Cowboys Stadium and part of the HBO Pay-Per-View-televised undercard of a show headlined by Manny Pacquiao's 12-round pummeling of Antonio Margarito, to announce to the world that he was ready to join the ranks of boxing's elite performers.
"I'm going to shine and shine bright," he said shortly before he was to take his star turn. "I know I'm going to put on a hell of a show in Cowboys Stadium."
Bob Arum, who had just taken on Jones as part of Top Rank's promotional stable, in association with Jones' local promoters, J Russell Peltz and Joe Hand Sr., must have expected the same dominating flourishes.
"We really like Jones," Arum said. "We think he's a real talent. He represents the future of the welterweight division."
So much for the best laid plans of mice and men, and, maybe, sharks. Jones didn't exactly start munching on seaweed in the most important bout of his career, but, after a torrid second-round assault that had Soto-Karass gasping and thrashing about in deep waters, the lean Philadelphian with the Tommy Hearns physique found himself punched out, his razor teeth dulled. Soto-Karass rallied, and only a reasonably strong finish by a rejuvenated Jones, who caught his second wind toward the end of the 10-rounder, enabled him to escape with a disputed majority decision.
Judges Sergio Caiz and Levi Martinez submitted scorecards favoring Jones by margins of 97-93 and 95-94, respectively, while colleague Gale Van Hoy saw the fight as a 94-94 standoff.
And if you think Team Jones wasn't thrilled with what had transpired, just imagine how the other side felt.
"That's the way the judges saw it, but it was an all-out robbery," huffed Soto-Karass, who extended his streak of professional bouts in which he hasn't been stopped to 32.
Arum, Peltz, Hand, co-managers Doc Nowicki and Jim Williams, trainer Vaughn Jackson and Jones himself had to know that the big splash they had hoped to make in Jones' first HBO appearance was more like a ripple. If they were to keep all that positive momentum going, it was going to be necessary to schedule a do-over with Soto-Karass, to determine, one way or the other, whether Jones was worthy of the mounting hype or was just another prefabricated flash-in-the-pan.
So it came to pass that the rematch is set for Feb. 19, at Las Vegas' Mandalay Bay, with Jones (23-0, 18 KOs) mixing it up again with Soto-Karass (24-5-3, 16 KOs), as an appetizer prior to the main event which pits WBC/WBO bantamweight champion Fernando Montiel and challenger Nonito Donaire. Jones' fringe NABO and NABA 147-pound belts will again be on the line, as will the vacant WBC Continental Americas title, but this time the fight has been scheduled for 12 rounds, not 10.
Peltz said he believed that Soto-Karass and his trainer, Joe Goossen, wanted the two additional rounds because they believe Jones' stamina level is such that he won't be able to withstand six more minutes of the challenger's constant pressure. Whatever the thinking, Soto-Karass and his people were as anxious for a second go at Jones as Team Jones was for another crack at Soto-Karass.
"I saw Joe Goossen on the way back to the dressing room (after the first fight) and said, `What do you think of a rematch?' He said, `Great.'"
To hear Peltz and Nowicki tell it, their guy fell into the dual traps of hurting Soto-Karass earlier than anticipated and a pattern of quick and perhaps premature stoppages in earlier bouts that night.
"He definitely punched himself out," Peltz said of Jones. "It took him most of the fight to get it back together again.
"I thought he was one solid punch from having the referee (Rafael Ramos) stop the fight. Later, Mike told me that prior to the fight, when he was in the dressing room watching the earlier fights on the monitor, he noticed how quickly the referees were stopping fights that night. And they were. I guess he just went for (the KO) and got carried away.
"He said it took him four rounds to get his legs back, that he had no legs until the seventh round. I told him, `If you think that was the only thing you did wrong in that fight, you have a problem. You abandoned the jab that was working so well in the first round, a jab we had been harping on you for years to use more.'
"Mike also squared up and stood in front of Soto-Karass all night. Every time he would nail Soto-Karass, he stood there and waited for Soto-Karass to clock him back, rather than to move side-to-side and give him angles. He fought Soto-Karass' fight. Soto-Karass wants you to stand in front of him. And Mike accommodated him."
Nowicki said the worst thing that Jones could have done was to allow his inner dorsal fin to emerge too soon, which is what can happen when a fighter wins his first 12 pro fights on stoppages, including 11 within the first three rounds.
"That wasn't the game plan," Nowicki said of Jones' decision to shoot the load in the second round. "The plan was for him to box the guy because we knew (Soto-Karass) tries to put a lot of pressure on you. Then, if the opportunity presents itself, do what you have to do.
"If you look at Mike Jones' history, in 22 fights before that night there were 18 knockouts, most of them in the first three rounds. He indicated to us in the corner that there were a couple of shots (in the second round) that he really hurt Soto-Karass with. He could see in the guy's eyes that he was nearly ready to go. Mike's natural instinct is, `Hey, he's hurt, I'm not going to let him hang around. I'm going to take him out now.'"
Ramos' reluctance to jump in quickly, which now appears to be justified, also proved a factor.
"They were calling them off rather quickly," Nowicki said of the all the early stoppages, some of which might have been a bit premature. "I actually jumped up in the ring afterward and asked the referee, `What were you waiting for in the second round?' he said, `(Soto-Karass) was still throwing some punches.' When I looked at the tape – and I guess I've seen it 20 or 30 times – I can somewhat agree. The guy was getting pounded, no question, but he was still attempting to fight back.
"If Mike had taken a step back and just let the guy come to him … well, he didn't do that. He got caught up in trying to end it there. He threw a lot of wide shots. Some landed, some didn't."
Jones enters the rematch still highly regarded. He is the second-ranked welterweight contender the WBO and is rated No. 3 by both the WBA and IBF, No. 4 by the WBC. He is so close, so very close, to a world title shot and big-money fights, maybe eventually against the great Pacquiao who, after all, also is promoted by Arum. But another less-than-stellar performance against Soto-Karass could have the effect of pushing him further back in the pack.
"What Mike should have been thinking the last time was, `I need to break this guy down a lot more before I try to take his head off,'" Nowicki said. "This next time, you're going to see Mike try to hurt him in every round, box him, break him down little by little. Hopefully, by the ninth, 10th, 11th and 12th rounds, he'll have broken him down enough to lay that barrage on him and take him out."
But talking about doing something is not the same as doing it. What happens if Jones lets his finisher's instincts take over when his man isn't quite ready to be finished? Can a shark pick and choose his feeding mode like a discerning diner in a five-star restaurant?
Jones, prior to the first fight, suggested that he is not in so much of a rush as some people might imagine.
"I'm a patient person," he said of his hanging on to his job at Home Depot even as his boxing career began to take off. "I truly believe I'm meant to be the best. I can wait a while longer for that to happen."
2015 Fight of the Year – Francisco Vargas vs Takashi Miura
The WBC World Super Featherweight title bout between Francisco Vargas and Takashi Miura came on one of the biggest boxing stages of 2015, as the bout served as the HBO pay-per-view's co-main event on November 21st, in support of Miguel Cotto vs Saul Alvarez.
Miura entered the fight with a (29-2-2) record and he was making the fifth defense of his world title, while Vargas entered the fight with an undefeated mark of (22-0-1) in what was his first world title fight. Both men had a reputation for all-out fighting, with Miura especially earning high praise for his title defense in Mexico where he defeated Sergio Thompson in a fiercely contested battle.
The fight started out hotly contested, and the intensity never let up. Vargas seemed to win the first two rounds, but by the fourth round, Miura seemed to pull ahead, scoring a knock-down and fighting with a lot of confidence. After brawling the first four rounds, Miura appeared to settle into a more technical approach. Rounds 5 and 6 saw the pendulum swing back towards Vargas, as he withstood Miura's rush to open the fifth round and the sixth round saw both men exchanging hard punches.
The big swinging continued, and though Vargas likely edged Miura in rounds 5 and 6, Vargas' face was cut in at least two spots and Miura started to assert himself again in rounds 7 and 8. Miura was beginning to grow in confidence while it appeared that Vargas was beginning to slow down, and Miura appeared to hurt Vargas at the end of the 8th round.
Vargas turned the tide again at the start of the ninth round, scoring a knock down with an uppercut and a straight right hand that took Miura's legs and sent him to the canvas. Purely on instinct, Miura got back up and continued to fight, but Vargas was landing frequently and with force. Referee Tony Weeks stepped in to stop the fight at the halfway point of round 9 as Miura was sustaining a barrage of punches.
Miura still had a minute and a half to survive if he was going to get out of the round, and it was clear that he was not going to stop fighting.
A back and forth battle of wills between two world championship level fighters, Takashi Miura versus "El Bandido" Vargas wins the 2015 Fight of the Year.
WATCH RELATED VIDEOS ON BOXINGCHANNEL.TV
Jan 9 in Germany – Feigenbutz and De Carolis To Settle Score
This coming Saturday, January 9th, the stage is set at the Baden Arena in Offenburg, Germany for a re-match between Vincent Feigenbutz and Giovanni De Carolis. The highly anticipated re-match is set to air on SAT.1 in Germany, and Feigenbutz will once again be defending his GBU and interim WBA World titles at Super Middleweight.
The first meeting between the two was less than three months ago, on October 17th and that meeting saw Feigenbutz controversially edge De Carolis on the judge's cards by scores of (115-113, 114-113 and 115-113). De Carolis scored a flash knock down in the opening round, and he appeared to outbox Feigenbutz in the early going, but the 20 year old German champion came on in the later rounds.
The first bout is described as one of the most crowd-pleasing bouts of the year in Germany, and De Carolis and many observers felt that the Italian had done enough to win.
De Carolis told German language website RAN.DE that he was more prepared for the re-match, and that due to the arrogance Feigenbutz displayed in the aftermath of the first fight, he was confident that he had won over some of the audience. Though De Carolis fell short of predicting victory, he promised a re-vamped strategy tailored to what he has learned about Feigenbutz, whom he termed immature and inexperienced.
The stage is set for Feigenbutz vs De Carolis 2, this Saturday January 9th in Offenburg, Germany. If you can get to the live event do it, if not you have SAT.1 in Germany airing the fights, and The Boxing Channel right back here for full results.
2015 Knock Out of the Year – Saul Alvarez KO's James Kirkland
On May 9th of 2015, Saul "Canelo" Alvarez delivered a resonant knock-out of James Kirkland on HBO that wins the 2015 KO of the Year.
The knock-out itself came in the third round, after slightly more than two minutes of action. The end came when Alvarez delivered a single, big right hand that caught Kirkland on the jaw and left him flat on his back after spinning to the canvas.Alvarez was clearly the big star heading into the fight. The fight was telecast by HBO for free just one week after the controversial and disappointing Floyd Mayweather Jr. and Manny Pacquiao fight, and Alvarez was under pressure to deliver the type of finish that people were going to talk about. Kirkland was happy to oblige Alvarez, taking it right to Alvarez from the start. Kirkland's aggression saw him appear to land blows that troubled the young Mexican in the early going. Alvarez played good defense, and he floored Kirkland in the first round, displaying his power and his technique in knocking down an aggressive opponent.
However, Kirkland kept coming at Alvarez and the fight entered the third round with both men working hard and the feeling that the fight would not go the distance. Kirkland continued to move forward, keeping "Canelo" against the ropes and scoring points with a barrage of punches while looking for an opening.
At around the two minute mark, Alvarez landed an uppercut that sent Kirkland to the canvas again. Kirkland got up, but it was clear that he did not have his legs under him. Kirkland was going to try to survive the round, but Alvarez had an opportunity to close out the fight. The question was would he take it?
Alvarez closed in on Kirkland, putting his opponent's back to the ropes. Kirkland was hurt, but he was still dangerous, pawing with punches and loading up for one big shot.
But it was the big shot "Canelo" threw that ended the night. Kirkland never saw it coming, as he was loading up with a huge right hand of his own. The right Alvarez threw cracked Kirkland in the jaw, and his eyes went blank. His big right hand whizzed harmlessly over the head of a ducking Alvarez, providing the momentum for the spin that left Kirkland prone on the canvas.
Saul "Canelo" Alvarez went on to defeat Miguel Cotto in his second fight of 2015 and he is clearly one of boxing's biggest stars heading into 2016. On May 9th Alvarez added another reel to his highlight film when he knocked out James Kirkland with the 2015 "Knock Out of the Year".
Photo by naoki fukuda