Something To Cheer About…SPRINGS TOLEDO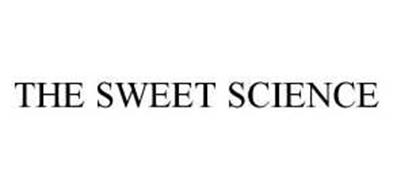 Erik "El Terrible" Morales hasn't earned significant laurels since he handed Manny Pacquiao his first (and last) defeat on American shores. That was in 2005. Two years later he heard bells in his head after dropping a decision to lightweight titlist David Diaz and promptly retired.
For two and half years he brooded, stuffed his face and brooded some more. Then he drank Tecate and brooded again. His lean frame pushed outwards and reportedly tipped the scales at 200 lbs. His pride, bobbing for air in a sea of frothy calories and depression, did not drown. Eventually it burned again.
It was only the ghost of a former great who took three victories over nondescript opponents last year. And it was, if you asked any number of boxing writers, a man of foolish pride who insisted on facing Marcos Maidana. Maidana, 27, is a natural light welterweight while the aging Morales is a natural featherweight. With reflexes slowed, timing off, balance tenuous, what was Morales asking for in the decision to fight a relentless man considerably bigger and stronger than anyone he had ever faced before? Had this great fighter's destructive impulses reversed direction?
Before the main event Saturday night, Morales shadowboxed in the dressing room. He was bone dry. His arms were no more impressive than an accountant's and his torso had the consistency of a week-old party balloon. In another dressing room Maidana was a study in strength and virility with tattoos splashed all over his musculature like graffiti on a train. One of them was a gun.
Some feared that the responsibility for Morales's impending doom was also our own. What were we asking for when we financed this event, this slaughter? The Morales delusion was unnerving.
Round one hadn't even ended before Maidana landed a hook inside Morales's high guard, causing his right eye to begin closing immediately. Just like that the disadvantages of age and size were compounded by the nightmare of compromised vision. By the end of the third, his eye was sealed shut and he had to fight the next nine rounds as half-blind as Harry Greb, though even Greb had it better than Morales -his handicap was a closely guarded secret while millions saw the condition of Morales's eye in blazing color. His attempts to hide it behind a raised glove were futile; the hard-punching mauler aimed at the tender flesh of the injury and blackened it until it looked like a rotten plum.
In the fifth round, the one good eye of Morales boiled with something like rage. A reanimated right fist came hurling out of the past to strike willful youth, disciplining it and completely changing the narrative of the fight. And with that, the Morales delusion became something else, something grand, something to stand up and cheer about.
Last February, Morales was asked how he beat Pacquiao. He replied that it was due to "something you don't see often, técnica." Technique. "What's important is technique," Morales emphasized, "A lot of Mexicans don't look that good physically, but… we know how to fight. It's all about technique. Without a doubt that's the single most important thing for me -technique." It should be the most important thing for every fighter. There is a nuts and bolts way to deal with any style and technicians carry a tool box. In the preliminaries, Nobuhiro Ishida opened his and quickly exposed the limitations of the puncher James Kirkland, giving Japan something to cheer about. Robert Guerrero's wife is cancer-free, and so, with tragedy averted, he operated like an oncologist on speed against the swarming style of Michael Katsidis. In between the riveting violence of an event billed as "Action Heroes," boxing was whispering that it is, always was, and ever shall be a thinking man's sport.
When Morales began lifting up Maidana's head with uppercuts to get it in the range of the right cross, wise novices took notes. They watched him jabbing with the authority of a man accustomed to getting his own way, and throwing the "ole one-two" even if it was only a little faster than their grandfathers' mimicry. Straight punches travelled inside eager arcs to prove again and again the supremacy of technical warfare. In the sixth, Morales countered and spun him and unloaded a left hook that wobbled Maidana. The crowd roared. I dropped my drink. At the bell ending round eight, a dazed Maidana wandered around the ring looking for his corner.
Something was happening on the other side of the spectacle. Morales was challenging something beyond flesh, blood, and bone. He was challenging fate. Just before round eleven began, his corner told him that everyone is in favor of his opponent -"even the referee is against you," they said. They told him that he needed to knock Maidana out to defeat him. They may as well have told him to tilt the earth. He didn't. He couldn't.
"All of us who watched him know now that man cannot beat down Fate, no matter how much his will may flame," wrote Heywood Broun about another underdog in another time, "but he can rock it back upon its heels when he puts all his heart and shoulders into a blow." Morales and his tool box were good enough to rock Fate several times on Saturday night. It was thrilling to see. To those who could get on the other side of the violence, it was beautiful to see.
Once again, boxing transcended itself and drew back bloody curtains to reveal that tragedy and glory share the same stage. And we cheered and dropped our drinks because in changing the narrative of this fight, the aging Mexican suggested that we can change our own narratives -our own ultimately dismal expectations- as we contend half-blind against mauling life and marching time. He consoled us.
Erik Morales lost the fight. Fate laughs and tells us that his defeat was inevitable -that our defeat is inevitable. But what matters, damn it all, is not that he lost, but that he "almost won."
…..
Morales's statements from February 2011 are found in interviews by Elie Seckback and Radio Rahim of Maxboxing.com. "Sport for Art's Sake" was written by Heywood Broun after Georges Carpentier failed in his bid to dethrone Jack Dempsey in 1921. It stands as a source for the essay above as well as an inspiration.

Springs Toledo can be contacted at scalinatella@hotmail.com.
2015 Fight of the Year – Francisco Vargas vs Takashi Miura
The WBC World Super Featherweight title bout between Francisco Vargas and Takashi Miura came on one of the biggest boxing stages of 2015, as the bout served as the HBO pay-per-view's co-main event on November 21st, in support of Miguel Cotto vs Saul Alvarez.
Miura entered the fight with a (29-2-2) record and he was making the fifth defense of his world title, while Vargas entered the fight with an undefeated mark of (22-0-1) in what was his first world title fight. Both men had a reputation for all-out fighting, with Miura especially earning high praise for his title defense in Mexico where he defeated Sergio Thompson in a fiercely contested battle.
The fight started out hotly contested, and the intensity never let up. Vargas seemed to win the first two rounds, but by the fourth round, Miura seemed to pull ahead, scoring a knock-down and fighting with a lot of confidence. After brawling the first four rounds, Miura appeared to settle into a more technical approach. Rounds 5 and 6 saw the pendulum swing back towards Vargas, as he withstood Miura's rush to open the fifth round and the sixth round saw both men exchanging hard punches.
The big swinging continued, and though Vargas likely edged Miura in rounds 5 and 6, Vargas' face was cut in at least two spots and Miura started to assert himself again in rounds 7 and 8. Miura was beginning to grow in confidence while it appeared that Vargas was beginning to slow down, and Miura appeared to hurt Vargas at the end of the 8th round.
Vargas turned the tide again at the start of the ninth round, scoring a knock down with an uppercut and a straight right hand that took Miura's legs and sent him to the canvas. Purely on instinct, Miura got back up and continued to fight, but Vargas was landing frequently and with force. Referee Tony Weeks stepped in to stop the fight at the halfway point of round 9 as Miura was sustaining a barrage of punches.
Miura still had a minute and a half to survive if he was going to get out of the round, and it was clear that he was not going to stop fighting.
A back and forth battle of wills between two world championship level fighters, Takashi Miura versus "El Bandido" Vargas wins the 2015 Fight of the Year.
WATCH RELATED VIDEOS ON BOXINGCHANNEL.TV
Jan 9 in Germany – Feigenbutz and De Carolis To Settle Score
This coming Saturday, January 9th, the stage is set at the Baden Arena in Offenburg, Germany for a re-match between Vincent Feigenbutz and Giovanni De Carolis. The highly anticipated re-match is set to air on SAT.1 in Germany, and Feigenbutz will once again be defending his GBU and interim WBA World titles at Super Middleweight.
The first meeting between the two was less than three months ago, on October 17th and that meeting saw Feigenbutz controversially edge De Carolis on the judge's cards by scores of (115-113, 114-113 and 115-113). De Carolis scored a flash knock down in the opening round, and he appeared to outbox Feigenbutz in the early going, but the 20 year old German champion came on in the later rounds.
The first bout is described as one of the most crowd-pleasing bouts of the year in Germany, and De Carolis and many observers felt that the Italian had done enough to win.
De Carolis told German language website RAN.DE that he was more prepared for the re-match, and that due to the arrogance Feigenbutz displayed in the aftermath of the first fight, he was confident that he had won over some of the audience. Though De Carolis fell short of predicting victory, he promised a re-vamped strategy tailored to what he has learned about Feigenbutz, whom he termed immature and inexperienced.
The stage is set for Feigenbutz vs De Carolis 2, this Saturday January 9th in Offenburg, Germany. If you can get to the live event do it, if not you have SAT.1 in Germany airing the fights, and The Boxing Channel right back here for full results.
2015 Knock Out of the Year – Saul Alvarez KO's James Kirkland
On May 9th of 2015, Saul "Canelo" Alvarez delivered a resonant knock-out of James Kirkland on HBO that wins the 2015 KO of the Year.
The knock-out itself came in the third round, after slightly more than two minutes of action. The end came when Alvarez delivered a single, big right hand that caught Kirkland on the jaw and left him flat on his back after spinning to the canvas.Alvarez was clearly the big star heading into the fight. The fight was telecast by HBO for free just one week after the controversial and disappointing Floyd Mayweather Jr. and Manny Pacquiao fight, and Alvarez was under pressure to deliver the type of finish that people were going to talk about. Kirkland was happy to oblige Alvarez, taking it right to Alvarez from the start. Kirkland's aggression saw him appear to land blows that troubled the young Mexican in the early going. Alvarez played good defense, and he floored Kirkland in the first round, displaying his power and his technique in knocking down an aggressive opponent.
However, Kirkland kept coming at Alvarez and the fight entered the third round with both men working hard and the feeling that the fight would not go the distance. Kirkland continued to move forward, keeping "Canelo" against the ropes and scoring points with a barrage of punches while looking for an opening.
At around the two minute mark, Alvarez landed an uppercut that sent Kirkland to the canvas again. Kirkland got up, but it was clear that he did not have his legs under him. Kirkland was going to try to survive the round, but Alvarez had an opportunity to close out the fight. The question was would he take it?
Alvarez closed in on Kirkland, putting his opponent's back to the ropes. Kirkland was hurt, but he was still dangerous, pawing with punches and loading up for one big shot.
But it was the big shot "Canelo" threw that ended the night. Kirkland never saw it coming, as he was loading up with a huge right hand of his own. The right Alvarez threw cracked Kirkland in the jaw, and his eyes went blank. His big right hand whizzed harmlessly over the head of a ducking Alvarez, providing the momentum for the spin that left Kirkland prone on the canvas.
Saul "Canelo" Alvarez went on to defeat Miguel Cotto in his second fight of 2015 and he is clearly one of boxing's biggest stars heading into 2016. On May 9th Alvarez added another reel to his highlight film when he knocked out James Kirkland with the 2015 "Knock Out of the Year".
Photo by naoki fukuda