Tough Talk Is Cheap: Victor Ortiz Has Talked Tough, But Needs To Prove It In The Ring…BORGES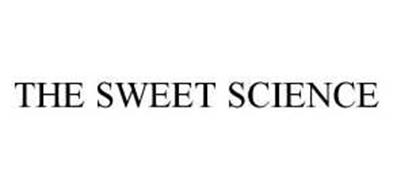 June 27, 2009 left us questioning Victor's heart, right or wrong, after he admitted he just couldn't take the heat against Maidana. He can answer the question tonight against Berto. (Hogan)
MASHANTUCK PEQUOT RESERVATION – Sometimes the best thing to say is nothing. This is a lesson lost on Victor Ortiz.
It is all well and good to surrender under some duress, as he did on June 27, 2009 when he quit against Marcos Maidana. It is not well and good to admit it, as he ostensibly did after the fight.
It is all well and good to move up in weight, as he will do Saturday night when he challenges WBC welterweight champion Andre Berto in the MGM Grand Theatre at Foxwoods. It is not well and good to claim you made the move because every good fighter at 140 pounds was ducking you when, in fact, no one was doing any such thing.
It is all well and good to say you are a different fighter than the one who waved the white flag two years ago. It is not well and good to have not yet proven it in the only place that counts in boxing – inside the ring.
In the days and weeks leading up to Saturday night's title fight on HBO's World Championship Boxing, Ortiz has talked like Richard the Lion Hearted yet the questions persist – is that who he is or is he the Cowardly Lion from the Wizard of Oz who roars when on safe ground but shrinks when challenged?
Only Ortiz knows the answer but someone with his resume always sounds foolish, to be kind, when talking about how others fear him when they do not, how others are avoiding him when they are not and how he is going to come in and destroy an undefeated champion when he has yet to prove his own mettle.
"I've paid my dues,'' Ortiz said on a recent conference call. "It's my time! I'm ready for whatever comes my way. Not dodging or putting anyone aside.''
This from a guy who has fought three shot fighters (Nate Campbell, Antonio Diaz and Vivian Harris), one fighter who never was and light-hitting Lamont Peterson and cannot even claim to have swept that field because he ended up in a draw with Peterson in his last fight when he appeared to lose his resolve in the late rounds.
Ortiz (28-2-2, 22 KO) certainly has the punching power to avoid late rounds with Berto and most anyone else. Even in the case of the fights with Maidana and Peterson, Ortiz dropped them before his own will began to falter. But that's the point isn't it? What happens when Berto, a powerful puncher who has no questions about the beating of his heart, cracks him a few times?
Confidence is a wonderful thing and a key element for success in boxing. But self-delusion is not confidence, nor is it helpful.
"When everybody runs from you at 140, you go up to 147,'' Ortiz claimed. "(Maidana) is running left and right, dodging me. He sees me in his nightmares. When he gets the courage and comes out of the closet, he can meet me at 147.''
First off, Victor, Marcos Maidana is the one who got off the floor three times and made you quit. You're the one who got off the floor twice and wanted no more part of him.
Second off, Victor, no one in the 140 pound division ducked you. At least none of the division's top fighters like Tim Bradley, Devon Alexander, Amir Khan or Zab Judah. Hell, even shopworn Erik Morales would have been more than happy to engage you in hand-to-hand combat had you or your people simply asked. The fact is you didn't ask any of them because Oscar De La Hoya, your promoter, is no fool when it comes to boxing.
He knew who to avoid and that was, frankly, every top name in the junior welterweight division. That should have included even the mind-numbingly boring Peterson, who while a skilled boxer will never be mistaken for Joe Frazier when it comes to seeking the terms of engagement inside a boxing ring.
Despite dropping him twice early in the fight, Ortiz faltered when Peterson persisted and by the end one judge gave Peterson the nod and the other two called it a draw even though he'd been down twice early. In other words, no one but Victor Ortiz saw him as the winner yet now he's talking as if those judges did unto him what Wall Street did unto the American taxpayer.
"Total bullsh*t!'' Ortiz said of the decision that led him somehow to a welterweight title shot. "That's in the past. You can talk about Peterson all you want. Call him. I thought it was complete bull. I'm focused on fighting the best 147 pounder in the world – Andre Berto.''
About the only accurate thing Ortiz said there is the Peterson fight is in the past. He's damn lucky it is but few would dispute the draw unless they thought Peterson won. As for Berto, no one in boxing would call him the best 147 pounder in the world. At least not as long as Manny Pacquiao and Floyd Mayweather, Jr. are still drawing breath.
Ortiz keeps insisting he has power and the fact is he does. He has retired most of his opposition with a hard right jab followed by a thunderous left, a combination Berto will be wary of and watching for all night. If Ortiz lands it a few times he may get the kind of result he's seeking and no one would be shocked because, frankly, Berto is not the best welterweight in the world although to be fair he hasn't really had a chance to prove if he is or he isn't.
Victor Ortiz, on the other hand, has already proven to some extent who he is. He's a front runner with a bully's intensity. As long as he's landing the bombs he's a very dangerous fighter with power and speed, but if he starts to get hit with incoming fire his own fires seem to dampen, slowly at first and then more rapidly until he acquiesces.
Ortiz is young enough to change that but he can't do it with his mouth. He can only do it with his hands…and his heart.
2015 Fight of the Year – Francisco Vargas vs Takashi Miura
The WBC World Super Featherweight title bout between Francisco Vargas and Takashi Miura came on one of the biggest boxing stages of 2015, as the bout served as the HBO pay-per-view's co-main event on November 21st, in support of Miguel Cotto vs Saul Alvarez.
Miura entered the fight with a (29-2-2) record and he was making the fifth defense of his world title, while Vargas entered the fight with an undefeated mark of (22-0-1) in what was his first world title fight. Both men had a reputation for all-out fighting, with Miura especially earning high praise for his title defense in Mexico where he defeated Sergio Thompson in a fiercely contested battle.
The fight started out hotly contested, and the intensity never let up. Vargas seemed to win the first two rounds, but by the fourth round, Miura seemed to pull ahead, scoring a knock-down and fighting with a lot of confidence. After brawling the first four rounds, Miura appeared to settle into a more technical approach. Rounds 5 and 6 saw the pendulum swing back towards Vargas, as he withstood Miura's rush to open the fifth round and the sixth round saw both men exchanging hard punches.
The big swinging continued, and though Vargas likely edged Miura in rounds 5 and 6, Vargas' face was cut in at least two spots and Miura started to assert himself again in rounds 7 and 8. Miura was beginning to grow in confidence while it appeared that Vargas was beginning to slow down, and Miura appeared to hurt Vargas at the end of the 8th round.
Vargas turned the tide again at the start of the ninth round, scoring a knock down with an uppercut and a straight right hand that took Miura's legs and sent him to the canvas. Purely on instinct, Miura got back up and continued to fight, but Vargas was landing frequently and with force. Referee Tony Weeks stepped in to stop the fight at the halfway point of round 9 as Miura was sustaining a barrage of punches.
Miura still had a minute and a half to survive if he was going to get out of the round, and it was clear that he was not going to stop fighting.
A back and forth battle of wills between two world championship level fighters, Takashi Miura versus "El Bandido" Vargas wins the 2015 Fight of the Year.
WATCH RELATED VIDEOS ON BOXINGCHANNEL.TV
Jan 9 in Germany – Feigenbutz and De Carolis To Settle Score
This coming Saturday, January 9th, the stage is set at the Baden Arena in Offenburg, Germany for a re-match between Vincent Feigenbutz and Giovanni De Carolis. The highly anticipated re-match is set to air on SAT.1 in Germany, and Feigenbutz will once again be defending his GBU and interim WBA World titles at Super Middleweight.
The first meeting between the two was less than three months ago, on October 17th and that meeting saw Feigenbutz controversially edge De Carolis on the judge's cards by scores of (115-113, 114-113 and 115-113). De Carolis scored a flash knock down in the opening round, and he appeared to outbox Feigenbutz in the early going, but the 20 year old German champion came on in the later rounds.
The first bout is described as one of the most crowd-pleasing bouts of the year in Germany, and De Carolis and many observers felt that the Italian had done enough to win.
De Carolis told German language website RAN.DE that he was more prepared for the re-match, and that due to the arrogance Feigenbutz displayed in the aftermath of the first fight, he was confident that he had won over some of the audience. Though De Carolis fell short of predicting victory, he promised a re-vamped strategy tailored to what he has learned about Feigenbutz, whom he termed immature and inexperienced.
The stage is set for Feigenbutz vs De Carolis 2, this Saturday January 9th in Offenburg, Germany. If you can get to the live event do it, if not you have SAT.1 in Germany airing the fights, and The Boxing Channel right back here for full results.
2015 Knock Out of the Year – Saul Alvarez KO's James Kirkland
On May 9th of 2015, Saul "Canelo" Alvarez delivered a resonant knock-out of James Kirkland on HBO that wins the 2015 KO of the Year.
The knock-out itself came in the third round, after slightly more than two minutes of action. The end came when Alvarez delivered a single, big right hand that caught Kirkland on the jaw and left him flat on his back after spinning to the canvas.Alvarez was clearly the big star heading into the fight. The fight was telecast by HBO for free just one week after the controversial and disappointing Floyd Mayweather Jr. and Manny Pacquiao fight, and Alvarez was under pressure to deliver the type of finish that people were going to talk about. Kirkland was happy to oblige Alvarez, taking it right to Alvarez from the start. Kirkland's aggression saw him appear to land blows that troubled the young Mexican in the early going. Alvarez played good defense, and he floored Kirkland in the first round, displaying his power and his technique in knocking down an aggressive opponent.
However, Kirkland kept coming at Alvarez and the fight entered the third round with both men working hard and the feeling that the fight would not go the distance. Kirkland continued to move forward, keeping "Canelo" against the ropes and scoring points with a barrage of punches while looking for an opening.
At around the two minute mark, Alvarez landed an uppercut that sent Kirkland to the canvas again. Kirkland got up, but it was clear that he did not have his legs under him. Kirkland was going to try to survive the round, but Alvarez had an opportunity to close out the fight. The question was would he take it?
Alvarez closed in on Kirkland, putting his opponent's back to the ropes. Kirkland was hurt, but he was still dangerous, pawing with punches and loading up for one big shot.
But it was the big shot "Canelo" threw that ended the night. Kirkland never saw it coming, as he was loading up with a huge right hand of his own. The right Alvarez threw cracked Kirkland in the jaw, and his eyes went blank. His big right hand whizzed harmlessly over the head of a ducking Alvarez, providing the momentum for the spin that left Kirkland prone on the canvas.
Saul "Canelo" Alvarez went on to defeat Miguel Cotto in his second fight of 2015 and he is clearly one of boxing's biggest stars heading into 2016. On May 9th Alvarez added another reel to his highlight film when he knocked out James Kirkland with the 2015 "Knock Out of the Year".
Photo by naoki fukuda