Cry For Me, Argentina: The Limited Options Of Sergio Martinez…RASKIN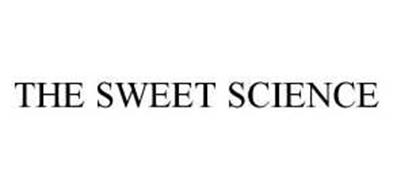 He's the reigning Fighter of the Year, one of the most marketable men in the sport, a boxer who never bores audiences. He doesn't get into trouble outside the ring (unless you count instigating catfights between jealous women). And he's willing to fight anyone, as proven by the bouts he's taken on short notice at higher weights against elite opponents.
It should be so easy for Sergio Martinez right now. He should be calling the shots. But if life is unfair like our parents warned us, then that's the 3,493rd way in which boxing is a metaphor for life. This business is cold and cruel, and advancement is only occasionally merit-based. Martinez had a marvelous 2010, and we all lauded him for it endlessly. But somehow it hasn't done him a damned bit of good for 2011.
You might even say he was so good in 2010 that he actually hurt his hopes for 2011. By taking the middleweight championship of the world from Kelly Pavlik and then eviscerating Paul Williams inside two rounds, Martinez has separated himself so clearly from the pack that there simply aren't many intriguing fights out there for him. We thought his March fight against Sergei Dzinziruk was a "marking time" affair; sadly, it feels like the Fight of the Century compared to his likely options for his next bout.
"El Maravilla" is expecting to return to the ring in September or October. It's presumed that Martinez's next fight will be on HBO like his last six have, but he's not locked into that. "We're not going to be dictated to," Martinez's promoter, Lou DiBella, explained to TSS. "Obviously, I want to make HBO happy, but there are also other alternatives. But I'm assuming we're going to work everything out with HBO."
Until a few weeks ago, it appeared Martinez was on track to face James Kirkland in the fall. Then Nobuhiro Ishida put the "ding" in "Mandingo Warrior," and Martinez is left with no obvious opponent and a high likelihood that the boxing world will have to settle for a fight in which he's a massive favorite. But, hey, it's better than no Martinez fight at all, right?
In this article, we're assessing the situation by looking at 10 theoretical candidates to face Martinez, and analyzing each fight from three perspectives: 1) Does it have fan appeal? 2) How challenging is it to Martinez? 3) How likely is it to happen? After Martinez beat Pavlik, he had the Williams fight to score perfect 10s across the board. Now he's lucky if he can land a fight whose three scores add up to 10. (And for what it's worth, according to DiBella, Williams turned down another fight with Martinez, and Andy Lee and Peter Quillin both passed on the opportunity also.)
This business isn't fair. But Martinez is a true star, and whether we're thrilled about his options or not, it's worth breaking them down:
PETER MANFREDO JR.
Does It Have Fan Appeal?
Manfredo does have a name, and if you put this fight in the Dunkin Donuts Center in Providence, there would be sellable plotlines. "Manfredo's a great story," DiBella said of the riches-to-rags challenger. "It takes place in a building that he now works at, you can sell 15,000 seats, and it's a real New England Rocky story. It's a big event."
How Challenging Is It To Martinez?
Remember Manfredo vs. Joe Calzaghe? Even in the Year of the Upset and with Manfredo having guts to spare and a decent chin, it's hard to see this lasting more than five rounds.
How Likely Is It To Happen?
Under normal circumstances, a rematch like this would be quickly dismissed. But given the champ's lack of options, it lingers in the mix as probably the most marketable mismatch. HBO seems a little more interested in feeding "The Pride Of Providence" to Felix Sturm instead, as the network sets up an eventual Martinez-Sturm fight. But Martinez-Manfredo remains a fringe possibility for 2011.
FELIX STURM
Does It Have Fan Appeal?
Fans can't hate on this one, but they'll also have a hard time getting excited for it. It's been seven years since Sturm lost a disputed decision to Oscar De La Hoya, and he's done nothing for his Q-rating in North America since. Put it in Germany, and you'll draw a crowd. But in the States, it probably tanks.
How Challenging Is It To Martinez?
Even though Sturm has earned the fight with years of quality service (he's currently rated by The Ring magazine as Martinez's top contender), it's not a very competitive fight. This feels a little like Martinez-Dzinziruk, in terms of how hard Martinez will have to work.
How Likely Is It To Happen?
Sturm is fighting Matthew Macklin on June 25, then wants to fight once more (possibly as part of a split-site doubleheader with Maravilla) before considering a Martinez fight in 2012. So, for the September/October '11 date, it's highly unlikely.
THE SEBASTIAN ZBIK-JULIO CESAR CHAVEZ JR. WINNER
Does It Have Fan Appeal?
If it's Chavez, absolutely. That name (and the reasonably entertaining style) sells tickets. If it's Zbik, not really. But at least he'll have greatly enhanced his profile by beating Chavez on HBO first.
How Challenging Is It To Martinez?
No matter who wins, Martinez is somewhere in the neighborhood of a 20-1 favorite. There's a reason HBO refused to air Martinez-Zbik when it was first suggested several months ago. And Chavez belongs in the ring with a top-five pound-for-pounder like Gus Johnson belongs in a library.
How Likely Is It To Happen?
If Zbik wins, chances are this will indeed be Martinez's fall fight—partially because of alphabet-body maneuverings, and partially because a win over Chavez makes the anonymous, unproven German a lot less anonymous and a little more proven. But if Chavez wins, do you really think Bob Arum would send a cash cow off to slaughter like that? Expect a couple of years of cake-baking analogies, at least.
NOBUHIRO ISHIDA
Does It Have Fan Appeal?
Sort of. Ishida still isn't a big name in boxing, despite erasing Kirkland in less than two minutes. But the timing has never been better for a Japanese underdog to take a shot. In DiBella's words, "Ishida happens to be a story right now for 10 minutes. He's got very questionable credentials, but he beat HBO's love child."
How Challenging Is It To Martinez?
Martinez is no Kirkland. Debate amongst yourselves whether Ishida would be more or less competitive against the champ than Manfredo would.
How Likely Is It To Happen?
This is a fight that hardcore fans have scoffed at (as they did with the Manfredo option), and HBO isn't any more interested in this mismatch than those hardcore fans. But if no other options present themselves and DiBella threatens to take Martinez across the street if HBO won't approve Ishida for him, then it's possible this fight gets made.
MARCO ANTONIO RUBIO
Does It Have Fan Appeal?
Fresh off an upset win over unbeaten David Lemieux, Rubio has never been hotter. Unfortunately, that's a little like saying last week's episode of The Paul Reiser Show was the best one yet. (EDITOR NOTE: The wife heard Reiser interviewed on NPR, liked what she heard. So she asked me to DVR his show. We lasted three scenes. Horrid, stale stuff. Raskin's joke was better, far better, than anything I heard in the show.) Rubio is an honest, credible fringe contender, but there's never been anything about him that excites anyone.
How Challenging Is It To Martinez?
Two years ago, Pavlik won every round and stopped Rubio in nine. It's hard to imagine a Martinez fight going any better for the valiant Mexican veteran.
How Likely Is It To Happen?
Rubio is probably better than Manfredo or Ishida and deserves the fight more, but he's less likely to land it. Martinez-Rubio is a fight that will get nobody talking, and that means Plans A thru Y all have to fall through for this one to happen.
DMITRY PIROG
Does It Have Fan Appeal?
Maybe it had an inkling of fan appeal in the first few months after Pirog shocked Danny Jacobs. But after the Russian's lackluster showing against Javier Francisco Maciel, it's an invisible inkling.
How Challenging Is It To Martinez?
Based on his inconsistency over his last two performances, it's hard to gauge how good Pirog is. The guy who knocked out Jacobs could probably be mildly competitive against Martinez. In other words, I could see him losing 119-109.
How Likely Is It To Happen?
DiBella seems genuinely upset that Pirog owns one of the alphabet belts that was stripped from Martinez and wants to deny him a shot on those grounds, though that seems a frivolous reason, especially if DiBella is willing to play along with the WBC's "champion emeritus" and "diamond" nonsense. A better excuse for why the fight won't happen is that Pirog is coming off a lousy outing and has no momentum whatsoever.
MANNY PACQUIAO
Does It Have Fan Appeal?
It's only the biggest star in the sport taking on his ultimate challenge among other active fighters. Yeah, I'd say it has appeal.
How Challenging Is It To Martinez?
Martinez is two divisions larger than Pacquiao and, unlike other oversized Pacquiao opponents, has elite hand speed. So he would be the favorite. But nobody would count Pacquiao out. This could be the sort of contest where Martinez opens as a solid betting favorite but the public money makes it a pick-'em by fight night.
How Likely Is It To Happen?
In 2011, there's zero chance. In 2012, if it becomes abundantly clear that a Pacquiao-Floyd Mayweather fight will never happen, then maybe hopes for Martinez-Pacquiao move from "none" to "slim."
FLOYD MAYWEATHER
Does It Have Fan Appeal?
It's the boxer the average sports fan most wants to see lose taking on his toughest possible challenge. Both are highly marketable top-three pound-for-pounders. Yeah, I'd say it has appeal.
How Challenging Is It To Martinez?
Because of Mayweather's extraordinary skill, even though he's the naturally smaller man, most would agree he's the biggest threat at 160 pounds or below to beat Martinez—especially if the middleweight king agrees to a catchweight and hurts himself boiling down.
How Likely Is It To Happen?
Unlike Pacquiao, Mayweather seems to call his own shots without a promoter closely guarding him, so if he decides he wants to fight Martinez, it will happen. Unlike Pacquiao, Mayweather isn't very interested in challenging himself (or in fighting at all, it seems). In all the talk for a fall comeback fight for Mayweather, Paul Spadafora's name keeps popping up. Somehow we doubt he'll suddenly shift gears from that sort of bout to challenging Martinez.
THE MIGUEL COTTO-ANTONIO MARGARITO WINNER
Does It Have Fan Appeal?
Whoever wins, yes. Cotto is a superstar who can't make a bad fight. Margarito was the only man ever to beat Martinez decisively and would regain most of his legitimacy if he has just defeated Cotto with carefully inspected hand wraps. These are both fights that can make a few bucks on pay-per-view.
How Challenging Is It To Martinez?
Martinez is bigger, faster, and far fresher than either man. These are name-brand fights that would probably disappoint once the bell rings. Both will be action-packed for as long as they last, but Maravilla rates to put a beating on either guy.
How Likely Is It To Happen?
Since the target date for Cotto-Margarito has been pushed from July to September, this is impossibility for Martinez's next fight. Not to mention that whoever wins, Martinez probably won't be the first name to leap off his tongue during the postfight interview.
NICK DIAZ
Does It Have Fan Appeal?
I don't claim to know much about MMA. But I do know that a prime mixed martial arts star challenging a prime boxing champion would be big business. MMA fans would tune in out of curiosity. Boxing fans would tune in to watch the MMA guy take a pasting.
How Challenging Is It To Martinez?
About as challenging as a Tommy Zbikowski fight would be for Wladimir Klitschko. You don't come to boxing from another sport and get anything done against an elite boxer in your very first fight. I've never seen Nick Diaz in action; still, I can say with the utmost confidence that Martinez would knock him out quickly and easily under boxing rules.
How Likely Is It To Happen?
Martinez's name has been floated since Diaz started talking about trying boxing because he's bored with MMA. But so has Jeff Lacy's name. That's a more logical direction for Diaz to go in. Martinez might love an easy night's work like this, but like most of the options he desires, there's no way it's happening this year.
Eric Raskin can be contacted at RaskinBoxing@yahoo.com. You can follow him on Twitter @EricRaskin and listen to new episodes of his podcast, Ring Theory, at http://ringtheory.podbean.com.
2015 Fight of the Year – Francisco Vargas vs Takashi Miura
The WBC World Super Featherweight title bout between Francisco Vargas and Takashi Miura came on one of the biggest boxing stages of 2015, as the bout served as the HBO pay-per-view's co-main event on November 21st, in support of Miguel Cotto vs Saul Alvarez.
Miura entered the fight with a (29-2-2) record and he was making the fifth defense of his world title, while Vargas entered the fight with an undefeated mark of (22-0-1) in what was his first world title fight. Both men had a reputation for all-out fighting, with Miura especially earning high praise for his title defense in Mexico where he defeated Sergio Thompson in a fiercely contested battle.
The fight started out hotly contested, and the intensity never let up. Vargas seemed to win the first two rounds, but by the fourth round, Miura seemed to pull ahead, scoring a knock-down and fighting with a lot of confidence. After brawling the first four rounds, Miura appeared to settle into a more technical approach. Rounds 5 and 6 saw the pendulum swing back towards Vargas, as he withstood Miura's rush to open the fifth round and the sixth round saw both men exchanging hard punches.
The big swinging continued, and though Vargas likely edged Miura in rounds 5 and 6, Vargas' face was cut in at least two spots and Miura started to assert himself again in rounds 7 and 8. Miura was beginning to grow in confidence while it appeared that Vargas was beginning to slow down, and Miura appeared to hurt Vargas at the end of the 8th round.
Vargas turned the tide again at the start of the ninth round, scoring a knock down with an uppercut and a straight right hand that took Miura's legs and sent him to the canvas. Purely on instinct, Miura got back up and continued to fight, but Vargas was landing frequently and with force. Referee Tony Weeks stepped in to stop the fight at the halfway point of round 9 as Miura was sustaining a barrage of punches.
Miura still had a minute and a half to survive if he was going to get out of the round, and it was clear that he was not going to stop fighting.
A back and forth battle of wills between two world championship level fighters, Takashi Miura versus "El Bandido" Vargas wins the 2015 Fight of the Year.
WATCH RELATED VIDEOS ON BOXINGCHANNEL.TV
Jan 9 in Germany – Feigenbutz and De Carolis To Settle Score
This coming Saturday, January 9th, the stage is set at the Baden Arena in Offenburg, Germany for a re-match between Vincent Feigenbutz and Giovanni De Carolis. The highly anticipated re-match is set to air on SAT.1 in Germany, and Feigenbutz will once again be defending his GBU and interim WBA World titles at Super Middleweight.
The first meeting between the two was less than three months ago, on October 17th and that meeting saw Feigenbutz controversially edge De Carolis on the judge's cards by scores of (115-113, 114-113 and 115-113). De Carolis scored a flash knock down in the opening round, and he appeared to outbox Feigenbutz in the early going, but the 20 year old German champion came on in the later rounds.
The first bout is described as one of the most crowd-pleasing bouts of the year in Germany, and De Carolis and many observers felt that the Italian had done enough to win.
De Carolis told German language website RAN.DE that he was more prepared for the re-match, and that due to the arrogance Feigenbutz displayed in the aftermath of the first fight, he was confident that he had won over some of the audience. Though De Carolis fell short of predicting victory, he promised a re-vamped strategy tailored to what he has learned about Feigenbutz, whom he termed immature and inexperienced.
The stage is set for Feigenbutz vs De Carolis 2, this Saturday January 9th in Offenburg, Germany. If you can get to the live event do it, if not you have SAT.1 in Germany airing the fights, and The Boxing Channel right back here for full results.
2015 Knock Out of the Year – Saul Alvarez KO's James Kirkland
On May 9th of 2015, Saul "Canelo" Alvarez delivered a resonant knock-out of James Kirkland on HBO that wins the 2015 KO of the Year.
The knock-out itself came in the third round, after slightly more than two minutes of action. The end came when Alvarez delivered a single, big right hand that caught Kirkland on the jaw and left him flat on his back after spinning to the canvas.Alvarez was clearly the big star heading into the fight. The fight was telecast by HBO for free just one week after the controversial and disappointing Floyd Mayweather Jr. and Manny Pacquiao fight, and Alvarez was under pressure to deliver the type of finish that people were going to talk about. Kirkland was happy to oblige Alvarez, taking it right to Alvarez from the start. Kirkland's aggression saw him appear to land blows that troubled the young Mexican in the early going. Alvarez played good defense, and he floored Kirkland in the first round, displaying his power and his technique in knocking down an aggressive opponent.
However, Kirkland kept coming at Alvarez and the fight entered the third round with both men working hard and the feeling that the fight would not go the distance. Kirkland continued to move forward, keeping "Canelo" against the ropes and scoring points with a barrage of punches while looking for an opening.
At around the two minute mark, Alvarez landed an uppercut that sent Kirkland to the canvas again. Kirkland got up, but it was clear that he did not have his legs under him. Kirkland was going to try to survive the round, but Alvarez had an opportunity to close out the fight. The question was would he take it?
Alvarez closed in on Kirkland, putting his opponent's back to the ropes. Kirkland was hurt, but he was still dangerous, pawing with punches and loading up for one big shot.
But it was the big shot "Canelo" threw that ended the night. Kirkland never saw it coming, as he was loading up with a huge right hand of his own. The right Alvarez threw cracked Kirkland in the jaw, and his eyes went blank. His big right hand whizzed harmlessly over the head of a ducking Alvarez, providing the momentum for the spin that left Kirkland prone on the canvas.
Saul "Canelo" Alvarez went on to defeat Miguel Cotto in his second fight of 2015 and he is clearly one of boxing's biggest stars heading into 2016. On May 9th Alvarez added another reel to his highlight film when he knocked out James Kirkland with the 2015 "Knock Out of the Year".
Photo by naoki fukuda