RASKIN'S RANTS: Manny's Scent, Shane's Girlfriend's Assets, And Other Excuses Not To Discuss The Fight Itself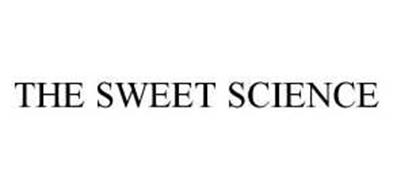 In response to my article last week exploring the list of possible (and impossible) opponents for Sergio Martinez's next fight, I received an email from a particularly interested party: Mike Delware, the trainer of Contender-turned-contender Bryan Vera. Make no mistake, this is not an impartial opinion regarding whom Martinez should fight. This opinion is about as partial as it gets. But it's worth printing and responding to:
Eric,
Bryan Vera is the fight for Martinez. He has showed he can box as well as punch. Under my training he is becoming a more of a complete fighter and he has the tools to knock off a champion like Martinez. He had only been with me as his trainer for five months as he prepared to fight Pavlik, then Pavlik backed out eight days before the fight and Andy Lee's name was brought in. Bryan began training to fight Lee and once again it fell out. Bryan had been training for six months preparing to fight two totally different styles and then got the call to fight Sergio Mora, another totally different style. We kept changing game plans for each fighter, which can take a toll on a fighter, but not Bryan. He would take all the teaching in like a sponge and adapted to all the new things he was being asked to do, and that's why we beat Mora. And it wasn't a split decision, one judge was either blind or asleep. Either way, Bryan showed he's more than a pit bull. He can box when he is asked to. Bryan Vera is ready to fight anyone in the top 10, but they are not ready to fight him. Andy Lee and Peter Manfredo might be the only two that would step up to the challenge, because they are tough guys that run from no one. Last: Styles make fights and Vera has the style to beat Martinez and take his title. It would be a crowd-pleasing performance and a fan-friendly fight, at least up to the point we took his belt.
—Mike Delware
Mike,
First off, congratulations on Vera's victory over Mora. I wish I could give you a good reason for why I didn't include Vera as a potential Martinez opponent, but he didn't quite make the cut and it's something that's hard to put a finger on. He's probably more live as an underdog than Manfredo or Nobuhiro Ishida. And with wins over Lee and Mora on his resume, plus Sebastian Demers, Vera is more deserving than those guys also. But he's not as big a name as Manfredo and, ridiculous as this may sound, he doesn't have the "fighting for Japan" angle that Ishida has. To the best of my knowledge, Vera's name isn't being mentioned at all for Martinez. I'd say it's because, even though he's as credible as some other names in the mix, he seems to lack a "hook."
And that's a shame because, in this instance where Martinez is probably going to settle for a non-superstar challenger, Vera deserves consideration. He won't be boring, and he won't quit no matter what. I respectfully disagree with you that he has the style to take Martinez's title; I believe Martinez to be an extraordinarily gifted fighter and I'd expect him to win every round and eventually stop Vera. But you're right that it would be a fan-friendly fight.
I'm not going to sit here and demand Martinez vs. Vera. I'd be lying if I said it's the best possible fight. But it's certainly not the worst possible fight. And Vera is trained by a TSS reader; that has to count for something. So you have my half-hearted endorsement. If Ross Greenburg calls me, I'll tell him Martinez-Vera isn't bad given the circumstances, and that the people would rather see that fight than see something like Paul Williams vs. Ishida.
Now, while I wait around for Greenburg to call, I'm going to pass the time with some Rants:
• I doubt I could ever get sick of Manny Pacquiao, the fighter. But Manny Pacquiao, the karaoke-singing, CD-releasing talk show guest? I could have sworn I was ready to officially be sick of that guy. Then I watched his appearance on Jimmy Kimmel Live last week. And damn it, even though he hardly said a thing, he somehow charmed me once again. I don't know how he does it, but he does it.
• You know you've made it to the big time when you work up a sweat in mold-infested, spit-bucket-stanky boxing gyms for a living and someone wants to sell a cologne with your name attached to it.
• If I'm one of Jesse Brinkley's handlers, this progression worries me: first, losing by ninth-round knockout to Lucian Bute; next, losing by third-round knockout to a guy with a smiley-face tattoo on his arm.
• Speaking of Peter Quillin vs. Brinkley, I thought Joe Cortez's stoppage was well timed. Congratulations, Joe, you've reached the point where it's worth commenting on when you manage to not screw something up.
• The third episode of Fight Camp 360 was a slight improvement over the previous episodes, for three reasons: the Knockout Ring Girl contest, and Shane Mosley's new girlfriend. No, my math is not flawed; Bella Gonzalez counts as two reasons. And if you watched the show, you know exactly what two reasons I'm talking about.
• On a related note, if I never see Ken Frank with his shirt off again, I'll mark that down as proof of a benevolent god.
• My favorite mispronunciation of the weekend: Teddy Atlas saying Glendy Hernandez came from an "improvished" situation in Cuba. No Hernandez didn't have much money, but he was outstanding on Who's Line Is It Anyway.
• That interview with Zab Judah on Friday Night Fights really wants to make me believe in the new, mature Judah. He's not a kid anymore. He's wearing V-neck sweaters and no bling. If I'm going to get burned by him one more time, shame on me, but I'm kind of buying into it. And for what it's worth, I think Judah-Juan Manuel Marquez and Judah-Amir Khan are both intriguing fights in which it's hard to pick a winner.
• Assuming you're reading this on Wednesday, there should be a new episode of Ring Theory (http://ringtheory.podbean.com) going up tonight. We'll attack Pacquiao-Mosley from a number of angles ("attack" being the operative word), and we'll also discuss Tim Bradley possibly balking at a Khan fight. And even though we've bashed him mercilessly in recent weeks, Gus Johnson has agreed to join us. Oh yes, there will be fireworks. (Though I doubt you'll be able to hear them over Gus' constant screaming.)
Eric Raskin can be contacted at RaskinBoxing@yahoo.com. You can follow him on Twitter @EricRaskin and listen to new episodes of his podcast, Ring Theory, at http://ringtheory.podbean.com.
2015 Fight of the Year – Francisco Vargas vs Takashi Miura
The WBC World Super Featherweight title bout between Francisco Vargas and Takashi Miura came on one of the biggest boxing stages of 2015, as the bout served as the HBO pay-per-view's co-main event on November 21st, in support of Miguel Cotto vs Saul Alvarez.
Miura entered the fight with a (29-2-2) record and he was making the fifth defense of his world title, while Vargas entered the fight with an undefeated mark of (22-0-1) in what was his first world title fight. Both men had a reputation for all-out fighting, with Miura especially earning high praise for his title defense in Mexico where he defeated Sergio Thompson in a fiercely contested battle.
The fight started out hotly contested, and the intensity never let up. Vargas seemed to win the first two rounds, but by the fourth round, Miura seemed to pull ahead, scoring a knock-down and fighting with a lot of confidence. After brawling the first four rounds, Miura appeared to settle into a more technical approach. Rounds 5 and 6 saw the pendulum swing back towards Vargas, as he withstood Miura's rush to open the fifth round and the sixth round saw both men exchanging hard punches.
The big swinging continued, and though Vargas likely edged Miura in rounds 5 and 6, Vargas' face was cut in at least two spots and Miura started to assert himself again in rounds 7 and 8. Miura was beginning to grow in confidence while it appeared that Vargas was beginning to slow down, and Miura appeared to hurt Vargas at the end of the 8th round.
Vargas turned the tide again at the start of the ninth round, scoring a knock down with an uppercut and a straight right hand that took Miura's legs and sent him to the canvas. Purely on instinct, Miura got back up and continued to fight, but Vargas was landing frequently and with force. Referee Tony Weeks stepped in to stop the fight at the halfway point of round 9 as Miura was sustaining a barrage of punches.
Miura still had a minute and a half to survive if he was going to get out of the round, and it was clear that he was not going to stop fighting.
A back and forth battle of wills between two world championship level fighters, Takashi Miura versus "El Bandido" Vargas wins the 2015 Fight of the Year.
WATCH RELATED VIDEOS ON BOXINGCHANNEL.TV
Jan 9 in Germany – Feigenbutz and De Carolis To Settle Score
This coming Saturday, January 9th, the stage is set at the Baden Arena in Offenburg, Germany for a re-match between Vincent Feigenbutz and Giovanni De Carolis. The highly anticipated re-match is set to air on SAT.1 in Germany, and Feigenbutz will once again be defending his GBU and interim WBA World titles at Super Middleweight.
The first meeting between the two was less than three months ago, on October 17th and that meeting saw Feigenbutz controversially edge De Carolis on the judge's cards by scores of (115-113, 114-113 and 115-113). De Carolis scored a flash knock down in the opening round, and he appeared to outbox Feigenbutz in the early going, but the 20 year old German champion came on in the later rounds.
The first bout is described as one of the most crowd-pleasing bouts of the year in Germany, and De Carolis and many observers felt that the Italian had done enough to win.
De Carolis told German language website RAN.DE that he was more prepared for the re-match, and that due to the arrogance Feigenbutz displayed in the aftermath of the first fight, he was confident that he had won over some of the audience. Though De Carolis fell short of predicting victory, he promised a re-vamped strategy tailored to what he has learned about Feigenbutz, whom he termed immature and inexperienced.
The stage is set for Feigenbutz vs De Carolis 2, this Saturday January 9th in Offenburg, Germany. If you can get to the live event do it, if not you have SAT.1 in Germany airing the fights, and The Boxing Channel right back here for full results.
2015 Knock Out of the Year – Saul Alvarez KO's James Kirkland
On May 9th of 2015, Saul "Canelo" Alvarez delivered a resonant knock-out of James Kirkland on HBO that wins the 2015 KO of the Year.
The knock-out itself came in the third round, after slightly more than two minutes of action. The end came when Alvarez delivered a single, big right hand that caught Kirkland on the jaw and left him flat on his back after spinning to the canvas.Alvarez was clearly the big star heading into the fight. The fight was telecast by HBO for free just one week after the controversial and disappointing Floyd Mayweather Jr. and Manny Pacquiao fight, and Alvarez was under pressure to deliver the type of finish that people were going to talk about. Kirkland was happy to oblige Alvarez, taking it right to Alvarez from the start. Kirkland's aggression saw him appear to land blows that troubled the young Mexican in the early going. Alvarez played good defense, and he floored Kirkland in the first round, displaying his power and his technique in knocking down an aggressive opponent.
However, Kirkland kept coming at Alvarez and the fight entered the third round with both men working hard and the feeling that the fight would not go the distance. Kirkland continued to move forward, keeping "Canelo" against the ropes and scoring points with a barrage of punches while looking for an opening.
At around the two minute mark, Alvarez landed an uppercut that sent Kirkland to the canvas again. Kirkland got up, but it was clear that he did not have his legs under him. Kirkland was going to try to survive the round, but Alvarez had an opportunity to close out the fight. The question was would he take it?
Alvarez closed in on Kirkland, putting his opponent's back to the ropes. Kirkland was hurt, but he was still dangerous, pawing with punches and loading up for one big shot.
But it was the big shot "Canelo" threw that ended the night. Kirkland never saw it coming, as he was loading up with a huge right hand of his own. The right Alvarez threw cracked Kirkland in the jaw, and his eyes went blank. His big right hand whizzed harmlessly over the head of a ducking Alvarez, providing the momentum for the spin that left Kirkland prone on the canvas.
Saul "Canelo" Alvarez went on to defeat Miguel Cotto in his second fight of 2015 and he is clearly one of boxing's biggest stars heading into 2016. On May 9th Alvarez added another reel to his highlight film when he knocked out James Kirkland with the 2015 "Knock Out of the Year".
Photo by naoki fukuda