BORGES ON MOSLEY: Chances Not Good For An Upset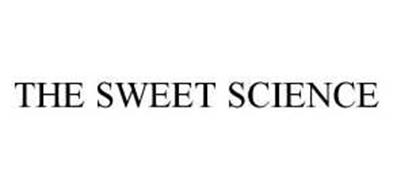 LAS VEGAS – Naazim Richardson is not only a top quality trainer but he's also a bit of an old school philosopher.
He has no use for rap music, which he believes tends to pollute the mind, and little use for what might be called "conventional wisdom.'' For the moment the only wrapping Richardson is concerned with however are the ones on the hands of his fighter, Sugar Shane Mosley. Conventional wisdom is another matter entirely.
The latter argues that the 39-year-old Mosley has reached the age of diminishing returns in boxing. It is a major reason why he is an 8-to-1 underdog in most local betting parlors going into Saturday night's WBO welterweight title fight against Manny Pacquiao, who is widely considered to be the best boxer in the world.
Not surprisingly, Mosley is insulted by this, both by being seen as such a prohibitive underdog and by being defined by the years on a calendar. Richardson seems to be standing somewhere in the middle of those two worlds, acknowledging the obvious about the ravages of time but then dismissing them as not applicable to a Hall of Fame fighter, which Mosley certainly is.
Although Richardson would not try to quarrel with the realities of nature when he hears the argument that Mosley has little chance to beat the man considered to be the best pound-for-pound fighter in the world, he snorts and then explains the difference between being an old fighter and being a great fighter who is old.
Speaking for both Mosley and another of his boxers, former middleweight champion Bernard Hopkins, Richardson contended that, "These aren't just old men who box. These are legendary fighters who have age on them. There's a difference between a legendary fighter who has age and an old boxer.
"These aren't just men. When these guys were in their prime they were exceptional. Michael Jordan could probably still come out now and make the starting five on any team in the NBA. We discount these older guys but we forget these were special guys. When special guys get old they can still be extraordinary."
Richardson's point is a variation on a long held boxing theory which, simply stated, holds that a great fighter near the end of their time often has one last great fight in him. One more top draw performance than the larger world can see coming or thinks possible.
This has been proven many times, most recently in Richardson's opinion by both Hopkins and Erik Morales in fights with reigning WBC light heavyweight champion Jean Pascal and one of the top rated junior welterweights in the world, Marcos Maidana.
Yet although both fought better than many expected, neither won, a point Richardson chose to ignore not because he forgot but because that is what the sport of boxing demands. It demands a refusal to acknowledge certain facts for to do otherwise would be to eliminate all chance of victory in a sport that, at this level at least, is as much mental as it is physical.
Yet the fact is Hopkins drew with Pascal (and got a rematch and another payday out of it) while Morales lost a majority decision. One could argue that either fight could have gone the other way but they didn't, and so we arrive back at Mosley, who has grown weary of hearing about his age.
"Being a 10-1 underdog (who's counting?) that's disrespectful,'' Mosley contended. "After it's all over I'll look at all if them and say 'Ok. I got your 10-1.' I'm so eager to prove people wrong.
"If (Antonio) Margarito was fast enough to land punches on Manny Pacquiao I know I am fast enough. I think I can do all the things I could do in the ring five years ago. Ten years ago? I can't think back that far.''
Ten years ago it was Mosley who was considered by many to be the best pound-for-pound fighter on the planet. Five years ago? Not so much. By that time his inevitable slide had begun.
Mosley began his career 38-0 with 30 knockouts. He held the lightweight, welterweight and briefly the junior middleweight title but since suffering his first loss in 2002, he has been barely a .500 fighter, going 8-6-1 with a no decision the past nine years.
Worse, Mosley (46-6-1, 39 KO) is 3-2-1 in his last six fights and looked terrible in his last outing, a lackluster draw against the lifeless Sergio Mora that he and Richardson now dismiss as a result more of bad match making than any sign of slippage.
Yet there is a sneaking suspicion in this corner that while Richardson's point about old great fighters has some validity the last grand performance of Shane Mosley's career may already have taken place.
That was two years ago when he dismantled the vastly overrated but still supremely dangerous Antonio Margarito in nine rounds to win the WBA welterweight title. That night Mosley, who many believed was already past his prime, dominated Margarito completely, administering the kind of beating from which he has yet to recover.
But since then Mosley lost in lopsided fashion to Floyd Mayweather, Jr. and fought that disappointing draw with Mora in which he looked like a fighter who could no longer pull the trigger.
In fact, Mosley's final great moment may have come in Round 2 of the Mayweather fight, when he rocked him with a shot Mayweather never saw coming. That punch seemed to buckle Mayweather's knees momentarily but as time has passed the magnitude of the punch seems to have grown, at least in the minds of Mosley's supporters.
The fact is, although he did hurt Mayweather, Mosley never again hit him with an effective punch. In fact, by the end of that round Mayweather was back in command and stayed that way the rest of the night.
Pacquiao's trainer, Freddie Roach, has known Mosley for years and has an abiding respect for his ability and his punching power. He refuses to say he is a shadow of what he once was, insisting that Pacquiao must be ever vigilant to beat him. Yet when asked about the Mayweather fight, Roach said, "I thought Shane blew his moment. He should have gotten aggressive. He had him hurt. I was very surprised he didn't put the gas on.
"But when I think about it, maybe he did. Shane knew what to do but he didn't do it. Maybe it was because of Mayweather (more than a failing on the part of Mosley). I thought there was an opening right then but I wasn't in the ring with Mayweather. Mosley was.''
The Shane Mosley in the ring that night couldn't do what he would have 10 years ago or maybe even five years ago. He couldn't do what he did just two years ago to Antonio Margarito.
And now he will enter the ring not against any fighter but the one viewed as the best in the world. Even at his heights, this would have been a difficult opponent. Today? Well, as Freddie Roach considered that he came to one damningly clear conclusion.
"Naazim is a very good trainer,'' Roach said. "He's technically good and he communicates well with his fighters. But all this stuff about great fighters not being old fighters? Come on.
"Old is old. You can't escape that.''
Saturday night Shane Mosley will have to because if he can't there'll be no escaping from Manny Pacquiao either.
2015 Fight of the Year – Francisco Vargas vs Takashi Miura
The WBC World Super Featherweight title bout between Francisco Vargas and Takashi Miura came on one of the biggest boxing stages of 2015, as the bout served as the HBO pay-per-view's co-main event on November 21st, in support of Miguel Cotto vs Saul Alvarez.
Miura entered the fight with a (29-2-2) record and he was making the fifth defense of his world title, while Vargas entered the fight with an undefeated mark of (22-0-1) in what was his first world title fight. Both men had a reputation for all-out fighting, with Miura especially earning high praise for his title defense in Mexico where he defeated Sergio Thompson in a fiercely contested battle.
The fight started out hotly contested, and the intensity never let up. Vargas seemed to win the first two rounds, but by the fourth round, Miura seemed to pull ahead, scoring a knock-down and fighting with a lot of confidence. After brawling the first four rounds, Miura appeared to settle into a more technical approach. Rounds 5 and 6 saw the pendulum swing back towards Vargas, as he withstood Miura's rush to open the fifth round and the sixth round saw both men exchanging hard punches.
The big swinging continued, and though Vargas likely edged Miura in rounds 5 and 6, Vargas' face was cut in at least two spots and Miura started to assert himself again in rounds 7 and 8. Miura was beginning to grow in confidence while it appeared that Vargas was beginning to slow down, and Miura appeared to hurt Vargas at the end of the 8th round.
Vargas turned the tide again at the start of the ninth round, scoring a knock down with an uppercut and a straight right hand that took Miura's legs and sent him to the canvas. Purely on instinct, Miura got back up and continued to fight, but Vargas was landing frequently and with force. Referee Tony Weeks stepped in to stop the fight at the halfway point of round 9 as Miura was sustaining a barrage of punches.
Miura still had a minute and a half to survive if he was going to get out of the round, and it was clear that he was not going to stop fighting.
A back and forth battle of wills between two world championship level fighters, Takashi Miura versus "El Bandido" Vargas wins the 2015 Fight of the Year.
WATCH RELATED VIDEOS ON BOXINGCHANNEL.TV
Jan 9 in Germany – Feigenbutz and De Carolis To Settle Score
This coming Saturday, January 9th, the stage is set at the Baden Arena in Offenburg, Germany for a re-match between Vincent Feigenbutz and Giovanni De Carolis. The highly anticipated re-match is set to air on SAT.1 in Germany, and Feigenbutz will once again be defending his GBU and interim WBA World titles at Super Middleweight.
The first meeting between the two was less than three months ago, on October 17th and that meeting saw Feigenbutz controversially edge De Carolis on the judge's cards by scores of (115-113, 114-113 and 115-113). De Carolis scored a flash knock down in the opening round, and he appeared to outbox Feigenbutz in the early going, but the 20 year old German champion came on in the later rounds.
The first bout is described as one of the most crowd-pleasing bouts of the year in Germany, and De Carolis and many observers felt that the Italian had done enough to win.
De Carolis told German language website RAN.DE that he was more prepared for the re-match, and that due to the arrogance Feigenbutz displayed in the aftermath of the first fight, he was confident that he had won over some of the audience. Though De Carolis fell short of predicting victory, he promised a re-vamped strategy tailored to what he has learned about Feigenbutz, whom he termed immature and inexperienced.
The stage is set for Feigenbutz vs De Carolis 2, this Saturday January 9th in Offenburg, Germany. If you can get to the live event do it, if not you have SAT.1 in Germany airing the fights, and The Boxing Channel right back here for full results.
2015 Knock Out of the Year – Saul Alvarez KO's James Kirkland
On May 9th of 2015, Saul "Canelo" Alvarez delivered a resonant knock-out of James Kirkland on HBO that wins the 2015 KO of the Year.
The knock-out itself came in the third round, after slightly more than two minutes of action. The end came when Alvarez delivered a single, big right hand that caught Kirkland on the jaw and left him flat on his back after spinning to the canvas.Alvarez was clearly the big star heading into the fight. The fight was telecast by HBO for free just one week after the controversial and disappointing Floyd Mayweather Jr. and Manny Pacquiao fight, and Alvarez was under pressure to deliver the type of finish that people were going to talk about. Kirkland was happy to oblige Alvarez, taking it right to Alvarez from the start. Kirkland's aggression saw him appear to land blows that troubled the young Mexican in the early going. Alvarez played good defense, and he floored Kirkland in the first round, displaying his power and his technique in knocking down an aggressive opponent.
However, Kirkland kept coming at Alvarez and the fight entered the third round with both men working hard and the feeling that the fight would not go the distance. Kirkland continued to move forward, keeping "Canelo" against the ropes and scoring points with a barrage of punches while looking for an opening.
At around the two minute mark, Alvarez landed an uppercut that sent Kirkland to the canvas again. Kirkland got up, but it was clear that he did not have his legs under him. Kirkland was going to try to survive the round, but Alvarez had an opportunity to close out the fight. The question was would he take it?
Alvarez closed in on Kirkland, putting his opponent's back to the ropes. Kirkland was hurt, but he was still dangerous, pawing with punches and loading up for one big shot.
But it was the big shot "Canelo" threw that ended the night. Kirkland never saw it coming, as he was loading up with a huge right hand of his own. The right Alvarez threw cracked Kirkland in the jaw, and his eyes went blank. His big right hand whizzed harmlessly over the head of a ducking Alvarez, providing the momentum for the spin that left Kirkland prone on the canvas.
Saul "Canelo" Alvarez went on to defeat Miguel Cotto in his second fight of 2015 and he is clearly one of boxing's biggest stars heading into 2016. On May 9th Alvarez added another reel to his highlight film when he knocked out James Kirkland with the 2015 "Knock Out of the Year".
Photo by naoki fukuda