BORGES: It Looks Like Hopkins Has Pascal On The Run Already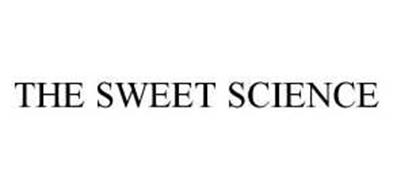 In the next two days, WBC light heavyweight champion Jean Pascal will be weighed and measured. The measuring may prove far more difficult than the weighing.
The former will occur this afternoon at the Bell Centre in Montreal on the eve of his rematch with 46-year-old Bernard Hopkins. The latter will occur one night later when he's back in the ring with Hopkins for the second time since last December with the weight of doubt hanging all around him.
Their first meeting ended fortuitously for Pascal when he was awarded a draw by a decidedly generous crew of ringside judges. The fans packed inside the Pepsi Coliseum in Quebec City had come to cheer Pascal but by the end many of them were not as kind as those judges, booing the decision lustily even though it had saved their adopted countryman's title, at least for the moment.
Hopkins knows how to work the public as well as an opponent and he quickly used his considerable persuasive power to convince the WBC that an international incident had occurred, one that could only be rectified by a rematch. The WBC agreed, the money was right and Pascal was ordered into a rematch he probably wanted little to do with despite his public pronouncements to the contrary.
That is because although he's 18 years younger than Hopkins by the end of their first fight he looked 18 years older. Hopkins had him on the run, both physically and mentally, and has continued to apply psychic pressure on Pascal ever since that decision was announced.
Perhaps this time the champion can cope with Hopkins but frankly it hasn't looked that way whenever the two have been face-to-face. Hopkins has won every one of those confrontations, both inside the ring and out, knowing well that many boxing matches at this level are won long before anyone has donned gloves and trunks.
Not even twice dropping Hopkins in their first meeting seems to have bolstered Pascal, who has looked and sounded like a guy trying to convince himself this bully isn't as dangerous as he seems to be and isn't having much success doing it.
Pascal went so far as to suggest that Hopkins' longevity was the product of performance enhancing drugs, chiding him for not willingly agreeing to full blood testing for PEDs. Hopkins' reply was predictable; he has promised to beat him down for making such a suggestion and then sue him senseless after the fight is decided.
"I don't think Bernard's cheating,'' Pascal said, back-pedaling as the fight neared in the same way he did last December and with about the same effectiveness.
"I said at the press conference, "Bernard, I know you're a clean fighter." He said, "Who am I to ask him that?"  I wasn't going to be disrespectful.  I just wanted to make sure that the fans' voices were heard to let them know that we participate in a clean sport.  That's it.
"I didn't say that he was cheating.  I said that he's a legend and he should lead by example.  He should have taken the lead.  Look, another boxer who's representing his country for free, only for the honor, has to go through the Olympic testing series before going to the Olympic games. A pro fighter has to pass obsolete tests only.  So, these tests have to be updated in 2011.
"It was a trend that was started by Floyd Mayweather.  Even Manny Pacquiao said recently that he would take the test (for a fight with Mayweather), so if Hopkins doesn't want to take the lead and do that, I am is willing to do it. Also, it's funny how Golden Boy stressed how Manny Pacquiao had to take the test.  Now, they are trying to avoid the subject (as it relates to Hopkins).''
Perhaps so but Pascal sounded like a guy trying to avoid the reality of the sad ending to his first fight with Hopkins, which was one in which he dropped him twice with flash knockdowns yet still couldn't keep the old man off him.
PEDs didn't seem to be the problem that night. Hopkins' skill and vast storehouse of boxing knowledge and technique did and there's no blood test for that. At least none Pascal may be able to pass.
Physically, the younger man should be superior and probably is. Certainly he has more punching power, as those two knockdowns suggest, and probably faster hands early in a fight.
But Bernard Hopkins does little early in a fight but make you understand how long a night it is going to be. He has promised the same this time while suggesting he just might come up and take it to Pascal early as well.
Pascal's responses to all this has been tepid, sounding more like a fighter suffering a crisis of confidence than one sure that he got what he deserved last time and ready to prove it this time.
"It wasn't harder than I thought because I knew Bernard was still a good fighter,'' Pascal has said of their first meeting. "I know when you fight with Hopkins, it's always complicated.  He has a lot of experience.
"I'm young and I did some things wrong last time.  But, with the rematch, I'm going to expect to be me and to show the world that I'm a great fighter, and that I'm better than Bernard Hopkins.
"He's trying to make me quiet but, that won't work.  I'm going to bark like a dog, and I'm going to explode…''
Not too sure barking like a dog will help Pascal and one wonders if he meant explode or implode. Only time will tell, but even his promoter sounded less than sure of what is about to happen.
"When Jean fought Hopkins the first time, he was the odds favorite,'' Yvon Michel said. "Most of the people believed that Jean was going to be too young, too strong and too fresh for Hopkins who was coming off two ordinary fights, two ordinary performances against (Enrique) Ornelas and Roy Jones.  So, most of the people believed that Hopkins should have called off and not taken the fight, but because of his performance, the draw that he got against Pascal, Hopkins is back in people's minds.
"He's a phenomenon. Most people didn't know who Jean Pascal was until he fought Chad Dawson.  But, the same people believed that it was a counter-performance by Dawson instead of a great performance of Jean Pascal. Now, some believe that Jean was exposed when he fought the great Hopkins, so a win for Pascal over Hopkins next week will be a great win.  It will make Jean Pascal go from a champion to a star around the world and in the United States because it will be a significant win.
"Not a win against somebody who is over the hill and too old like it would have been December 18th, but a win against the great fighter who still has what it takes to put up a great fight.  So a win for Jean will be a break-through fight.''
A break-through fight against a 46-year-old opponent who is trying to become the oldest (by 190 days) boxer in history to win a world title?
"I think he's showing it himself (that he's cracking mentally),'' Hopkins (51-5-2, 32 KO) said of Pascal (26-1-1, 16 KO). "I think he's showed it himself by bringing up something that can cost him a lot of money later on and that's allegations that totally is from way out north.
"Just by that in itself, this stuff from the first fight, that completely had me saying, "Wait a minute, this guy, is he serious?"  Or is he just that ignorant?  Is he just that green?'
"I've been blessed to have been around all kinds of people.  I'm around young people all day in the gym, so I understand certain mentalities, but I'm not shocked to a point where I see these things because I understand the different era.  I'm in a different era.  Even in the streets of Philadelphia, the young are totally different than when I was coming up.  It's a whole new different mindset in today's world from the boxing world through society. We all know that.
"I just take it as the guy's really scared to death but dangerous in the same token. Because of ignorance, he can be extremely dangerous.  So, I do not underestimate him.  I do not look at it as an easy fight.  I look at it as a scared, young guy who is high on himself and he wants to be great, but he doesn't want to pay the price.
"I'm ready mentally. I'm ready physically. I would love to go in there and get my knockout.  That would stop my drought.  The last time I had a knockout was Oscar De La Hoya (in 2004).  I've been in a drought for many years, but I'll take a good beat-down, sort of like a William Joppy type of beat-down (over a knockout).
"It'd probably be better for Pascal to get knocked out than take a 12-round beating because we know that everybody that fought, well, not everybody, but most of the young fighters that were in the ring with me for more than eight to ten rounds weren't the same after that.  I don't have to mention any names, we know who they are.''
Felix Trinidad was never the same. William Joppy was never the same. Robert Allen was never the same. Kelly Pavlik was never the same. Antonio Tarver was never the same. Jermain Taylor beat him twice yet still was never the same.
There is a toll that must be paid to fight Bernard Hopkins. A toll Jean Pascal barely was able to muster the last time they met.
Saturday night that toll will be higher.
Is he ready to pay it?
2015 Fight of the Year – Francisco Vargas vs Takashi Miura
The WBC World Super Featherweight title bout between Francisco Vargas and Takashi Miura came on one of the biggest boxing stages of 2015, as the bout served as the HBO pay-per-view's co-main event on November 21st, in support of Miguel Cotto vs Saul Alvarez.
Miura entered the fight with a (29-2-2) record and he was making the fifth defense of his world title, while Vargas entered the fight with an undefeated mark of (22-0-1) in what was his first world title fight. Both men had a reputation for all-out fighting, with Miura especially earning high praise for his title defense in Mexico where he defeated Sergio Thompson in a fiercely contested battle.
The fight started out hotly contested, and the intensity never let up. Vargas seemed to win the first two rounds, but by the fourth round, Miura seemed to pull ahead, scoring a knock-down and fighting with a lot of confidence. After brawling the first four rounds, Miura appeared to settle into a more technical approach. Rounds 5 and 6 saw the pendulum swing back towards Vargas, as he withstood Miura's rush to open the fifth round and the sixth round saw both men exchanging hard punches.
The big swinging continued, and though Vargas likely edged Miura in rounds 5 and 6, Vargas' face was cut in at least two spots and Miura started to assert himself again in rounds 7 and 8. Miura was beginning to grow in confidence while it appeared that Vargas was beginning to slow down, and Miura appeared to hurt Vargas at the end of the 8th round.
Vargas turned the tide again at the start of the ninth round, scoring a knock down with an uppercut and a straight right hand that took Miura's legs and sent him to the canvas. Purely on instinct, Miura got back up and continued to fight, but Vargas was landing frequently and with force. Referee Tony Weeks stepped in to stop the fight at the halfway point of round 9 as Miura was sustaining a barrage of punches.
Miura still had a minute and a half to survive if he was going to get out of the round, and it was clear that he was not going to stop fighting.
A back and forth battle of wills between two world championship level fighters, Takashi Miura versus "El Bandido" Vargas wins the 2015 Fight of the Year.
WATCH RELATED VIDEOS ON BOXINGCHANNEL.TV
Jan 9 in Germany – Feigenbutz and De Carolis To Settle Score
This coming Saturday, January 9th, the stage is set at the Baden Arena in Offenburg, Germany for a re-match between Vincent Feigenbutz and Giovanni De Carolis. The highly anticipated re-match is set to air on SAT.1 in Germany, and Feigenbutz will once again be defending his GBU and interim WBA World titles at Super Middleweight.
The first meeting between the two was less than three months ago, on October 17th and that meeting saw Feigenbutz controversially edge De Carolis on the judge's cards by scores of (115-113, 114-113 and 115-113). De Carolis scored a flash knock down in the opening round, and he appeared to outbox Feigenbutz in the early going, but the 20 year old German champion came on in the later rounds.
The first bout is described as one of the most crowd-pleasing bouts of the year in Germany, and De Carolis and many observers felt that the Italian had done enough to win.
De Carolis told German language website RAN.DE that he was more prepared for the re-match, and that due to the arrogance Feigenbutz displayed in the aftermath of the first fight, he was confident that he had won over some of the audience. Though De Carolis fell short of predicting victory, he promised a re-vamped strategy tailored to what he has learned about Feigenbutz, whom he termed immature and inexperienced.
The stage is set for Feigenbutz vs De Carolis 2, this Saturday January 9th in Offenburg, Germany. If you can get to the live event do it, if not you have SAT.1 in Germany airing the fights, and The Boxing Channel right back here for full results.
2015 Knock Out of the Year – Saul Alvarez KO's James Kirkland
On May 9th of 2015, Saul "Canelo" Alvarez delivered a resonant knock-out of James Kirkland on HBO that wins the 2015 KO of the Year.
The knock-out itself came in the third round, after slightly more than two minutes of action. The end came when Alvarez delivered a single, big right hand that caught Kirkland on the jaw and left him flat on his back after spinning to the canvas.Alvarez was clearly the big star heading into the fight. The fight was telecast by HBO for free just one week after the controversial and disappointing Floyd Mayweather Jr. and Manny Pacquiao fight, and Alvarez was under pressure to deliver the type of finish that people were going to talk about. Kirkland was happy to oblige Alvarez, taking it right to Alvarez from the start. Kirkland's aggression saw him appear to land blows that troubled the young Mexican in the early going. Alvarez played good defense, and he floored Kirkland in the first round, displaying his power and his technique in knocking down an aggressive opponent.
However, Kirkland kept coming at Alvarez and the fight entered the third round with both men working hard and the feeling that the fight would not go the distance. Kirkland continued to move forward, keeping "Canelo" against the ropes and scoring points with a barrage of punches while looking for an opening.
At around the two minute mark, Alvarez landed an uppercut that sent Kirkland to the canvas again. Kirkland got up, but it was clear that he did not have his legs under him. Kirkland was going to try to survive the round, but Alvarez had an opportunity to close out the fight. The question was would he take it?
Alvarez closed in on Kirkland, putting his opponent's back to the ropes. Kirkland was hurt, but he was still dangerous, pawing with punches and loading up for one big shot.
But it was the big shot "Canelo" threw that ended the night. Kirkland never saw it coming, as he was loading up with a huge right hand of his own. The right Alvarez threw cracked Kirkland in the jaw, and his eyes went blank. His big right hand whizzed harmlessly over the head of a ducking Alvarez, providing the momentum for the spin that left Kirkland prone on the canvas.
Saul "Canelo" Alvarez went on to defeat Miguel Cotto in his second fight of 2015 and he is clearly one of boxing's biggest stars heading into 2016. On May 9th Alvarez added another reel to his highlight film when he knocked out James Kirkland with the 2015 "Knock Out of the Year".
Photo by naoki fukuda