An Apology To Victor Ortiz…WOODS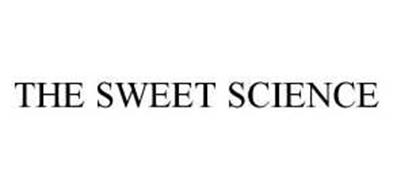 He was smiling in this instant. But Ortiz harbors bitterness at how he was treated after his high profile defeat at the hands of Marcos Maidana. He railed against the media for negativity on Tuesday, and seems to be channeling his ire contructively. (Hogan)
On Tuesday afternoon New York City press conference to hype his Sept. 17 clash against Floyd Mayweather, Victor Ortiz spent about a half an hour fielding questions from the press after the theatrical portion of the presser ended. Ortiz' mood was curious to me. One might've thought the 24 year old Kansas native would be on cloud nine as he soaked up the attention ahead of his career signature fight which will earn him a pretty payday, and the opportunity to knock off a legend.
But Ortiz wasn't kickin' back on a cloud. He was not surly exactly, but close to that.
As I posed questions, and listened to him, my mind wandered as I tried to come up with one word to describe his mood, his behavior. As I pondered, I heard Ortiz, just off a semi stunner of a win over Andre Berto, the WBC welterweight champion, talk about how hurt he was by all of those who wrote him off when he lost to Marcos Maidana in June 2009. His face registered sadness, bitterness.
"Golden Boy believed in me when I fell, when I fell off the surface of the earth, and everybody didn't even talk to me," he said. "I was just like, alright, I rebuilt myself…"
This looked like a kid with a chip on his shoulder, actually more like a boulder-sized chip. He talked about how he got no credit for five wins after the Maidana fight, which drew much attention because the 22-year-old Ortiz quit in round six, shook his head no thanks to the ref after being battered and knocked down in the round, and then offered a surprising explanation to Max Kellerman for the development afterwards. "I was hurt… I'm not gonna go out on my back…I'm gonna stop while I'm ahead, that way I can speak well while I'm older…We'll see what happens from here on out. I'm young but I don't think I deserve to be getting beat up like this. I have a lot of thinking to do."
He smiled and laughed during the interview, which struck some as strange. Didn't this kid hate losing? Why isn't he acting like we expect the favored prospect, who has been presented as a certain future star, to act? We asked these questions, and we judged.
We, the media, tossed around labels. People wrote that he was a quitter, that he had no heart. Not across the board, some folks took the long view, and reminded us that a career can have a bumpy arc, ups and downs. But they were savage on the message boards, and, as Ortiz told us in NY, it wasn't just the media that affixed him with a scarlet "Q," and treated him like a leper with AIDS in 1983. Friends, supposed friends, steered clear of him, dodged him, turned up their noses at him. Fellow boxers aimed barbs at him, as well.
A good twenty minutes into the grilling session, a writer more clever and quick than I came up with a word that fit Victor's mood well. "Fatalistic," he called Victor, as he asked him where his head was at.
Pretty good description for the guy who used a variation of "I don't know" or "I don't care" a bunch of times during the interview period.
I found myself believing a tiny bit that maybe this kid could shock the world, not just the boxing world, by beating Mayweather, as I realized more and more that he was channeling all the rage and frustration at being dissed and dismissed following the Maidana win, and using those emotions to motivate himself. "I've always been told what I can and cannot do. Who are you to tell me what to do, how to do it, and why? My mind is set, my heart's there..according to everybody I don't have any, but whatever."
And I found myself chastened. I found myself silently apologizing to Ortiz for our tendency, as a body, to go overboard in criticism. For too easily questioning a man's heart. For too easily labeling him a quitter. The kid, and he was a kid, he was just 22, came up short against Maidana. Lord, I am ashamed to recount the stupid stuff I was doing at age 22. He was in the arena, shedding the blood, testing himself to the max. And yes, he didn't transcend in that moment when he was given the chance to transcend. But considering where he'd come from, considering that he'd been abandoned by his mom at age 7, and his father five years after, that he'd bounced around foster homes, it was something of a marvel that he advanced athletically to the point of being a shining prospect. It was rather amazing that he'd not been a mere statistic.
Don't you remember him talking about his father smacking him and his sister around after he came home from working a shift at Burger King, shirt splattered with grease? That his dad accused him of being out causing trouble, and then whacked him after Victor told him he should try a real job? I think we, many of us, didn't give Ortiz enough credit getting to the arena, instead of landing in jail, or wallowing in a pool of self pity, and fading into a state of anonymity.
Ortiz helped me come to this realization as he recounted flying in a Lear jet with his brother, and reveling in the moment, the reality that he had soared a million miles above his sad and scary youth.
"Destiny has taken me where I'm at. I'm not letting go, I don't care because sincerely, I don't give an eff, about what anybody says about me," he told us.
His eyes flashed with defiance, understandable coming from one who really was projected to be a mere statistic, instead of a world champion. "I'm there to fight. I'm going to leave it all in the ring. Although I don't have balls or heart, this whole area said (he pointed to the press), I'm definitely going to leave it all in the ring."
Ortiz kept going back at the media, and while there are times I dismiss shots at us from folks who tend to heap the world's woes on us, who tar and feather us for all ills, this wasn't one of those times. "The media will always find something negative to say," he said. "Media is over here, I'm over here, I'm doing my thing, I'm world champion, I'm going to be world champion for a long time."
After Ortiz finished with the media, I tapped him, and whispered in his ear.
"Victor, you were right. We, the media, were hard on you. We did do what you said. Sometimes we are too negative. And I apologize for having done that. And I will apologize to you on The Sweet Science."
He thanked me.
So here it is. Sometimes we are too quick with the labels, too quick to judge, not careful enough to make clear that our analysis has to do with the actions of an athlete, and shouldn't veer toward a condemnation of them personally. Sorry, Victor.
Now, I don't think you will beat Floyd. Nothing personal, he is among the best that ever was. But I respect you for how far you have come, the heart and guts you showed to get to this place. You are a shining example to every kid who was treated like dirt by a parent, every kid who was abandoned.
Good luck on September 17, sir.
2015 Fight of the Year – Francisco Vargas vs Takashi Miura
The WBC World Super Featherweight title bout between Francisco Vargas and Takashi Miura came on one of the biggest boxing stages of 2015, as the bout served as the HBO pay-per-view's co-main event on November 21st, in support of Miguel Cotto vs Saul Alvarez.
Miura entered the fight with a (29-2-2) record and he was making the fifth defense of his world title, while Vargas entered the fight with an undefeated mark of (22-0-1) in what was his first world title fight. Both men had a reputation for all-out fighting, with Miura especially earning high praise for his title defense in Mexico where he defeated Sergio Thompson in a fiercely contested battle.
The fight started out hotly contested, and the intensity never let up. Vargas seemed to win the first two rounds, but by the fourth round, Miura seemed to pull ahead, scoring a knock-down and fighting with a lot of confidence. After brawling the first four rounds, Miura appeared to settle into a more technical approach. Rounds 5 and 6 saw the pendulum swing back towards Vargas, as he withstood Miura's rush to open the fifth round and the sixth round saw both men exchanging hard punches.
The big swinging continued, and though Vargas likely edged Miura in rounds 5 and 6, Vargas' face was cut in at least two spots and Miura started to assert himself again in rounds 7 and 8. Miura was beginning to grow in confidence while it appeared that Vargas was beginning to slow down, and Miura appeared to hurt Vargas at the end of the 8th round.
Vargas turned the tide again at the start of the ninth round, scoring a knock down with an uppercut and a straight right hand that took Miura's legs and sent him to the canvas. Purely on instinct, Miura got back up and continued to fight, but Vargas was landing frequently and with force. Referee Tony Weeks stepped in to stop the fight at the halfway point of round 9 as Miura was sustaining a barrage of punches.
Miura still had a minute and a half to survive if he was going to get out of the round, and it was clear that he was not going to stop fighting.
A back and forth battle of wills between two world championship level fighters, Takashi Miura versus "El Bandido" Vargas wins the 2015 Fight of the Year.
WATCH RELATED VIDEOS ON BOXINGCHANNEL.TV
Jan 9 in Germany – Feigenbutz and De Carolis To Settle Score
This coming Saturday, January 9th, the stage is set at the Baden Arena in Offenburg, Germany for a re-match between Vincent Feigenbutz and Giovanni De Carolis. The highly anticipated re-match is set to air on SAT.1 in Germany, and Feigenbutz will once again be defending his GBU and interim WBA World titles at Super Middleweight.
The first meeting between the two was less than three months ago, on October 17th and that meeting saw Feigenbutz controversially edge De Carolis on the judge's cards by scores of (115-113, 114-113 and 115-113). De Carolis scored a flash knock down in the opening round, and he appeared to outbox Feigenbutz in the early going, but the 20 year old German champion came on in the later rounds.
The first bout is described as one of the most crowd-pleasing bouts of the year in Germany, and De Carolis and many observers felt that the Italian had done enough to win.
De Carolis told German language website RAN.DE that he was more prepared for the re-match, and that due to the arrogance Feigenbutz displayed in the aftermath of the first fight, he was confident that he had won over some of the audience. Though De Carolis fell short of predicting victory, he promised a re-vamped strategy tailored to what he has learned about Feigenbutz, whom he termed immature and inexperienced.
The stage is set for Feigenbutz vs De Carolis 2, this Saturday January 9th in Offenburg, Germany. If you can get to the live event do it, if not you have SAT.1 in Germany airing the fights, and The Boxing Channel right back here for full results.
2015 Knock Out of the Year – Saul Alvarez KO's James Kirkland
On May 9th of 2015, Saul "Canelo" Alvarez delivered a resonant knock-out of James Kirkland on HBO that wins the 2015 KO of the Year.
The knock-out itself came in the third round, after slightly more than two minutes of action. The end came when Alvarez delivered a single, big right hand that caught Kirkland on the jaw and left him flat on his back after spinning to the canvas.Alvarez was clearly the big star heading into the fight. The fight was telecast by HBO for free just one week after the controversial and disappointing Floyd Mayweather Jr. and Manny Pacquiao fight, and Alvarez was under pressure to deliver the type of finish that people were going to talk about. Kirkland was happy to oblige Alvarez, taking it right to Alvarez from the start. Kirkland's aggression saw him appear to land blows that troubled the young Mexican in the early going. Alvarez played good defense, and he floored Kirkland in the first round, displaying his power and his technique in knocking down an aggressive opponent.
However, Kirkland kept coming at Alvarez and the fight entered the third round with both men working hard and the feeling that the fight would not go the distance. Kirkland continued to move forward, keeping "Canelo" against the ropes and scoring points with a barrage of punches while looking for an opening.
At around the two minute mark, Alvarez landed an uppercut that sent Kirkland to the canvas again. Kirkland got up, but it was clear that he did not have his legs under him. Kirkland was going to try to survive the round, but Alvarez had an opportunity to close out the fight. The question was would he take it?
Alvarez closed in on Kirkland, putting his opponent's back to the ropes. Kirkland was hurt, but he was still dangerous, pawing with punches and loading up for one big shot.
But it was the big shot "Canelo" threw that ended the night. Kirkland never saw it coming, as he was loading up with a huge right hand of his own. The right Alvarez threw cracked Kirkland in the jaw, and his eyes went blank. His big right hand whizzed harmlessly over the head of a ducking Alvarez, providing the momentum for the spin that left Kirkland prone on the canvas.
Saul "Canelo" Alvarez went on to defeat Miguel Cotto in his second fight of 2015 and he is clearly one of boxing's biggest stars heading into 2016. On May 9th Alvarez added another reel to his highlight film when he knocked out James Kirkland with the 2015 "Knock Out of the Year".
Photo by naoki fukuda