Funeral of a Dream—Rebirth of a Documentary
Let's kick it old school—Golden Girls style.
Picture it. Boxing. 1995.
The sonic sledgehammers of Wu-Tang, Biggie, and Nas sluiced the streets. If you had a cell phone, it was of the Zack Morris variety. Forget about the internet.
Fighters like James Toney, Felix Trinidad, Oscar De La Hoya, Shane Mosley, Pernell Whitaker, Ricardo Lopez, Roy Jones, Jr., and so many other exceptional fighters of the day, could be seen gracing the squared circle with such excellence to rival any other era in the sport.
I was a young man then, in front of the blaze of my parents' television, turned on to the sweet science for life.
And how lucky is the boxing community now to have Gaylen Ross's documentary Titleshot capturing that time period in the sport.
Ross's film chronicles the journey of Godfrey Nyakana, the then junior middleweight contender from Uganda, looking for his title shot under the tutelage of former light heavyweight contender, "Irish" Bobby Cassidy.
Drawn to the characters she encountered in her previous documentary on the diamond district of 47th Street, Ms. Ross came to Gleason's Gym in Brooklyn in the mid-nineties to find out what boxing was all about.
And so she did. She learned it's about loss.
You see, Mr. Nyakana, a young man who travelled three hours from his East Bronx basement apartment every day to train in arguably the best gym in the world and to live the American dream, never got his title shot, suffering a second round TKO at a crucial moment in his career.
Ms. Ross thought her project may have faced an insurmountable opponent—defeat. But that was until she spoke with sports journalist Jerry Izenberg, who opened Ross's eyes to the true frame of her story and to the reality of the sport: that there are many more fighters that don't make it than those fighters that do. Mr. Izenberg aptly described this reality of boxing as the "funeral of a dream."
"When you have this massive failure in the public—and this is what makes boxing so amazing—it's about getting up from that. That's boxing, as Bobby Cassidy said," Ross explains.
But can someone come back?
Real life and real boxing do not guarantee the phoenix-rising-from-the- ashes myth we often see in featured films on boxing, Ross tells me.
There will be no going the distance in Titleshot—no falling to the ring apron blood-soaked and exhausted aside Apollo Creed, no, "Yo Adrien—I did it!" No false promise that effort alone will secure victory. Perhaps, as I think Ross's documentary will prove, it is the effort itself that is the victory.
And as such, defeat, as tough as it is, is made noble and compelling.
***
You go to any gym, any time, and you will see the same pugs, with the same dreams, perfecting the same movements of the sweet science. And yet to peek into Gaylen Ross's 16MM documentary is to see another world entirely, a world not dominated by the pixilated cheapening of digitized video, and one in which the fluidity of film tells the story of a fighter chasing after a disappearing dream.
When I ask Robert Cassidy, long-time boxing journalist and son of "Irish" Bobby Cassidy, about the state of boxing today, he says boxing is still thriving, especially in the metropolitan area, but the sport is now a reflection of the one percent—ninety-nine percent economy that most industries suffer under.
Ross herself believes that just as boxers today are desperate to make a living, that boxing stories themselves "beg" for film, for the graceful way film upholds the dignity of the sport.
Having the footage of Titleshot in the vault for twenty years, Gaylen Ross now looks to update her footage and complete her project. She is in the midst of her Indiegogo crowd-funding campaign (http://bit.ly/1Wwt26P) to raise money for her film. One of the rewards is tickets to a December event held by Ring 8, a nonprofit organization in NYC that helps ex-fighters with financial, housing, medical, and funeral assistance.
To contribute to the making of the film is not only to pay tribute to boxing, but to New York City itself. He's been the Gleason's Gym owner for 35 years, and Bruce Silverglade explains: "Boxing has always been a reflection of the city.
"Back then it was not uncommon to see Arturo Gatti, Kevin Kelley, Tom "Boom Boom" Johnson, and Junior Jones at Gleason's training alongside drug dealers and wise guys like Sammy "the Bull" Gravano and his henchman—all the while the Feds hitting the bags looking to bust them all."
To say the least, Silverglade notes that New York and Brooklyn have changed. You'll see gyms (those that still exist, that is) now more populated with white-collared types, women and children, than you will with competitive amateurs and pros. Though business is better than ever, Silverglade admits, he says it's not as fun as it once was.
Yet Robert Cassidy says the dream is not dead. Yes, the cemeteries are nearly full but the Long Island journalist makes mention of local kid made good, Chris Algieri. When Algieri was coming up, Cassidy covered him extensively, and although the fighter from Huntington was gaining notoriety fighting at local venues like The Paramount, he had little in the way of money to show for it.
"He was almost at his wits end," Cassidy tells me over the phone. "He was about to look for something else to do, but then he broke through."
This is the power of boxing and the power of Titleshot: that even in the face of losing, of seemingly insurmountable odds, the fighter enters the ring despite this (perhaps because of this).
"There will always be a Chris Algieri for the next group of young fighters. Chris was in the same situation many of these kids are in today until he finally broke through. And that's the dream—that's what these guys are still chasing."
Jim Gray, To His Discredit, is Too Often 'The Story'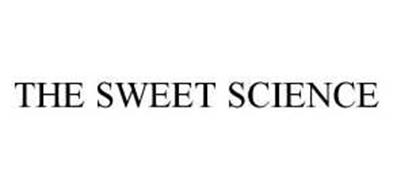 Showtime's widely-connected Jim Gray is the ultimate networker, insider, and friend to the stars (from Jack Nicholson to Kobe Bryant to LeBron James to Tom Brady and everyone in between—or almost everyone). He has won more awards than Carter has pills, a list that includes 12 National Emmy Awards, and he even has his own star on the Hollywood Walk of Fame. He was named as one of the 50 Greatest Sports Broadcasters of All-Time by David Halberstam and last year he was inducted into the International Boxing Hall of Fame.
For an interesting read about Jim and his complex but important interconnections, see "The Zelig of Sports," by Bryan Curtiss, dated June 24, 2016. https://www.theringer.com/2016/6/24/16043100/jim-gray-is-looking-for-his-next-exclusive-fc23ceb544e
However, as noted by "Sports Media Watch" writer and editor Paulsen (no first name) and others, Gray has become The Story on too many occasions and that's a no-no in his line of work.
In boxing, Gray's condescending and confrontational style was on display as far back as 2001 when he interviewed Kostya Tszyu in the ring following Tszyu's defeat of Oktay Urkal at the Mohegan Sun Casino in Connecticut. As Gray was beginning his routine, the "Thunder From Down Under" grabbed the mic and quickly told Gray "Do not be rude to me."
Many years later, after Juan Manuel Lopez had just been knocked silly by Orlando "Siri" Salido, a bizarre post-fight interview ensued during which Lopez accused referee Roberto Ramirez and his son Roberto Ramirez Jr (who was the third man for the first Salido-Lopez fight) of having gambling problems.
Lopez was arguably still on Queer Street, but that didn't stop Gray. Eager to catch someone off guard, as is his wont, Gray managed to get "Juanma" to say more than enough to get himself suspended while Gray went on to induction into the IBHOF
There have been many other incidents including James Toney dominating Gray in an interview after the Holyfield-Toney fight. Jim never had a chance. "Don't come up here and try to give me no badass questions," James warned Gray.before knocking the mic out of Gray's hands..
The fact is Gray had built up a litany of edgy if not downright embarrassing moments. His most infamous came in 1999 during game two of the World Series.
During the game, Pete Rose, barred from baseball but still a fan favorite, was introduced as a member of the Major League All-Century Team as the crowd went wild. Then the ever-opportunistic Gray launched a series of questions regarding allegations that Rose's had gambled on major league baseball games.
Gray was unrelenting. Finally, Pete cut it off, saying, "This is a prosecutor's brief, not an interview, and I'm very surprised at you. I am, really." Later on, New York Yankee outfielder Chad Curtis, who won Game 3 with a walk off homer, refused Gray's request for an interview as a show of unity with Rose. (Jim Gray's complete interview with Pete Rose can be found in Gray's Wikipedia entry. Gray was somewhat vindicated in 2004 when Rose came clean and admitted that he had bet on baseball.)
Fast Forward
After the scintillating Wilder-Breazeale fight this past week in Brooklyn's Barclay Center, Luis Ortiz bounded into the ring during the post-fight interviews and Gray shoved the mic in his face without so much as a hello and shouted "when do you want to fight Wilder?" Ortiz wanted to focus on what had just occurred in the ring, but he never had a chance. Gary continued to badger him about future fights and thus the fans did not get to hear what Ortiz had to say about the fight.
But what was far worse was when Dominic Breazeale waved Gray away as the commentator walked towards the badly beaten fighter. Gray was stopped by a member of Breazeale's camp and he quickly got the message that he was persona non grata in the Breazeale corner. Previously, and within Dominic's earshot, Gray had said to Wilder "the public does not want to see you fight people like Breazeale, the public does not want to see Joshua fight Ruiz, the public does not want to see whoever this guy is fighting Tyson Fury."
There may be truth in what Jim said, but there was a better way to say it and a better place to say it. The man just got knocked senseless in front of his family and friends, Jim, show him some respect!
Photo credit: Tom Casino / SHOWTIME
Ted Sares is a member of Ring 8, a lifetime member of Ring 10, and a member of Ring 4 and its Boxing Hall of Fame. He also is an Auxiliary Member of the Boxing Writers Association of America (BWAA). He is an active power lifter and Strongman competitor in the Grand Master class and is competing in 2019.
Check out more boxing news on video at The Boxing Channel
To comment on this story in The Fight Forum CLICK HERE
More Heavyweight Boxing On Tap This Weekend (Odds Review)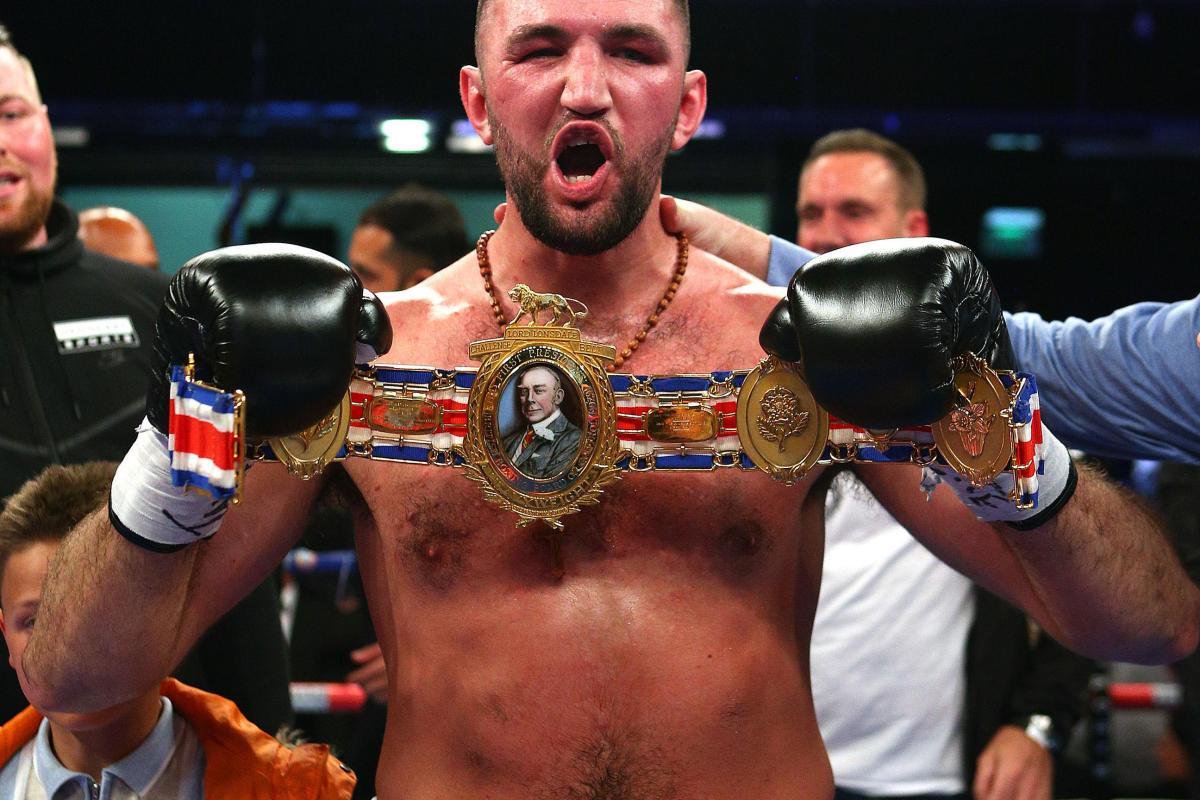 The heavyweights are out there bucking for position as the weight class has more possibilities than we have seen in years. Three heavyweight fights have gotten attention at the sports books for this coming Saturday, May 26.
Manchester hosts the return of Tyson Fury's cousin Hughie Fury (21-2). Fury (shown displaying his Lonsdale belt) is smaller, less technical and less interesting than his bombastic cousin, but at 24 years old there is still plenty of time for him to become a player.
September of 2017 saw Hughie Fury lure WBO world champion Joseph Parker to Manchester. Fury was coming off a 17 month layoff and lost a majority decision where one judge called the fight a draw. Fury went 1-1 in 2018, losing an October outing to Bulgarian contender Kubrat Pulev in Sofia. Having gone 1-2 in his last three outings puts Fury in the "dire need of a win" category and from the look of the odds for this fight, the matchmakers have not made a mistake in choosing an opponent.
Providing the opposition is Canada's Chris Norrad who is 17-0 but is stepping up onto a much bigger stage than he is used to. Norrad has never fought outside of regional shows in central Canada, and with just 8 KO's, he doesn't seem to pose much of a threat. There are levels to this game and Fury and his training level and partners are enough reason to count Norrad out. The odds are below.
Victoria Warehouse – Manchester, England – Saturday, May 25, 2019
Heavyweight 12 rounds –
Chris Norrad  +2000
Hughie Fury  -5000
DAZN is at the MGM in Oxon Hill, Maryland and two heavyweight 10-rounders on that card are also worth keeping an eye on despite the odds indicating complete crush matches.
Former cruiserweight contender Michael Hunter (16-1) gets his fifth bout in as a heavyweight when he faces 26-2 Brazilian Fabio Maldonado.
Hunter's name emerged as one of the front runners to replace Jarrell Miller against Anthony Joshua on June 1st, but Joshua and company opted to face Andy Ruiz Jr instead.
Maldonado built his record up to 26-0 before dropping his last two. The Brazilian workhorse also has a 26-13 record in MMA and UFC fans may remember the gritty Maldonado as a guy who always gave his all and wound up bloody. He last fought MMA in December of 2018, so he still qualifies as a two sport athlete, but as he approaches 40 with a lot of wear and tear on his body, he appears to just be grabbing paydays at this point in both sports.
MGM National Harbor – Oxon Hill, Maryland – Saturday, May 25, 2019
Heavyweight 10 rounds –
Fabio Maldonado  +1600
Michael Hunter  -4000
Also scheduled for a 10-round bout is Croatia's 26-year-old prospect Filip Hrgovic (7-0), who faces 15-1 Gregory Corbin of the USA. Hrgovic won an Olympic Bronze Medal at the 2016 games in Rio and he boasts an amateur background of nearly 100 fights. A good sign that he is trying to fast track his career is the fact that he has never faced a fighter with a losing record as his opponents are a combined 147-34-3.
Corbin's lone loss came this past March when he was DQ'd for hitting Charles Martin with too many low blows. Prior to that, the Texan had faced largely regional competition and the books have made him a huge underdog against Hrgovic.
Heavyweight 10 rounds. –
Gregory Corbin  +2000
Filip Hrgovic  -5000
Check out more boxing news on video at The Boxing Channel
To comment on this story in The Fight Forum CLICK HERE 
Looking at the Heavyweight Calendar (Odds Review)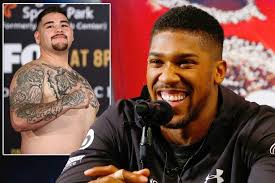 This past Saturday night saw Deontay Wilder's WBC world heavyweight title defense against Dominic Breazeale go down on Showtime. The fight lasted just 137 seconds as Wilder floored Breazeale with a cannonball of a right hand to end the night early.
With Wilder out of the way, Anthony Joshua vs Andy Ruiz Jr is up next. They meet June 1st at Madison Square Garden. Two weeks later, on the 15th of June, ESPN+ will deliver Tyson Fury vs Tom Schwarz, so fight fans will get a look at all three members of the "Big Three" all in a month's time.
Wilder's erasure of Breazeale this past weekend sent a message to the rest of the division as well as giving him a highlight reel to show during upcoming negotiations. Wilder entered a strong -1000 favorite at the sportsbooks for this fight.
Check out our pre-fight review of the Wilder vs Breazeale odds right here at TSS –
http://tss.ib.tv/boxing/featured-articles/57588-wilder-vs-breazeale-odds-review
Looking forward, the odds posted for Joshua and Fury's upcoming tussles are even less competitive. Let's take a look at what the books are giving us as we await the two big Brits fighting in the USA.
Madison Square Garden – New York City – Saturday, June 1, 2019
Heavyweight 12 rounds –
Andy Ruiz Jr +1500 Over 6½ +100
Anthony Joshua -3000 Under 6½ -130
Ruiz Jr is 32-1 overall with his lone loss coming at the hands of Joseph Parker in a failed WBO world title bid. That same WBO belt is now in the hands of Joshua as are the WBA and IBF belts.
Joshua was a big favorite over Jarrell Miller, his original opponent, who was denied a license in New York after testing positive for a buffet of steroids. Ruiz Jr took the fight with less than a full training camp, but you have to believe that he is going to come in highly motivated. Ruiz Jr has been caught at a different type of buffet, the all-you-can-eat kind, but even when in the best of shape his body type isn't "poster boy material." Miller was big and bulky as well, but he was a near 300 pounder whereas Ruiz Jr will come in between 250 and 260 pounds, which is right around Joshua's size. Rather than slaying a 300-pound giant, he is facing a guy who is shorter and fatter than him, making it very hard for Joshua to look great on paper.
At +1500 will people bite on Ruiz Jr? He is more experienced than Miller and he is probably a better fighter overall and though he is facing a formidable champion, Joshua is not a finished product. Perhaps Joshua will be chasing an early finish, feeling the pressure of Wilder's performance, and if so will he make a mistake that Ruiz can exploit? We are roughly 10 days from finding out.
MGM Grand Garden – Las Vegas, Nevada – Saturday, June 15, 2019
Heavyweight 12 rounds –
Tom Schwarz +1800 Over 9½ -105
Tyson Fury -3600 Under 9½ -125
Tyson Fury closes out the run of top heavyweights with a very deliberately chosen showcase fight against Tom Schwarz. Schwarz is 24 years old and 24-0 but he is a fighter who has come up on the regional German scene and as the old boxing cliche goes, there are levels to this game.
Former contender David Haye mounted a 2016 comeback, booking fights against Mark De Mori (30-1-2) and Arnold Gjergjaj (29-0). It took Haye precisely 6:42 to dispose of both of them, and though Fury is a completely different beast than Haye, the level difference between he and Schwarz may be even as striking.
Wilder has gotten through his "challenge" and if Fury and Joshua also emerge as winners as expected, it will leave several open questions –
– Will Fury vs Wilder 2 happen first, or will Wilder vs Joshua go down first? Could Joshua and Fury meet and freeze Wilder out?
And….
– Will we see any of these fights take place in 2019?
If Joshua or Fury stumble, it will only add to the chaos in the heavyweight division. But if the professional oddsmakers know anything, it isn't likely to happen.
Check out more boxing news on video at The Boxing Channel
To comment on this story in The Fight Forum CLICK HERE