Jim Lampley Wistfully Recalls The Roy Jones That Was
Kryptonite could bring the Man of Steel to his knees. Greek mythology's Achilles was unconquerable in battle, but he could be brought down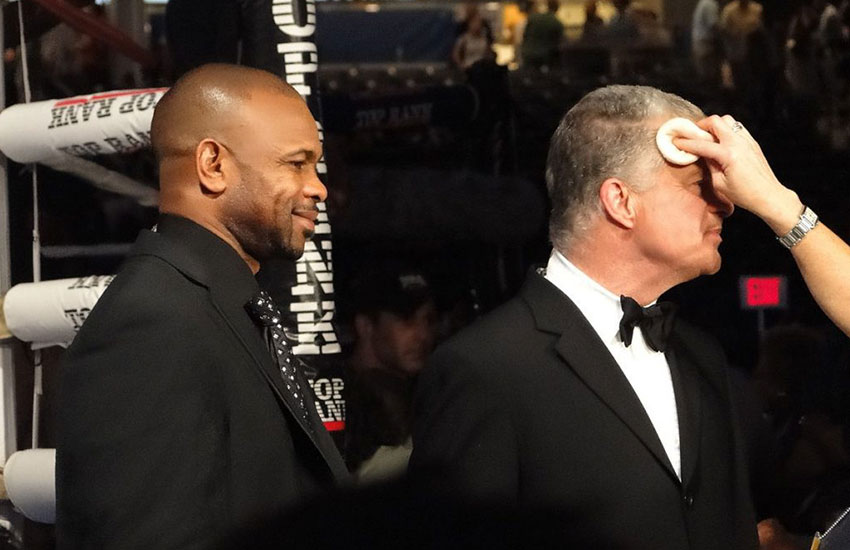 Even Superman was not wholly impervious to danger and the specter of defeat. Kryptonite could bring the Man of Steel to his knees. Greek mythology's Achilles was unconquerable in battle, but he could be brought down if struck with a strategically placed blow to an unprotected heel.
The only two boxers that longtime HBO blow-by-blow announcer Jim Lampley has observed who were so preternaturally gifted that they superseded the normal bounds of human excellence were the younger, nearly-perfect versions of Muhammad Ali and Lampley's current HBO broadcast partner, Roy Jones Jr. But each of those superheroes of the ring eventually encountered a relentless opponent that incrementally stripped away the insulating layers that had made them such very special fighters. It was not so much another living, breathing human being who served as the kryptonite that revealed their fallibility as the unseen thief that comes silently in the night, stealing tiny bits and pieces of their exquisite talent until only a shell of what had been remained.
On Feb. 8, in his hometown of Pensacola, Fla., the 49-year-old Jones (65-9, 49 KOs) presumably brings down the curtain on his 29-year professional boxing career when he takes on a carefully selected designated victim, Scott Sigmon (30-11-1, 16 KOs), in a scheduled 10-round cruiserweight bout. The plan is for Jones, a world champion in four weight classes and a surefire first-ballot International Boxing Hall of Fame inductee whenever he becomes eligible, to go out in a blaze of out-of-the-spotlight glory. But if boxing history tells us anything, it is that not everything goes according to plan even for those who have enjoyed the panoramic view from the summit of Mount Pugilism. Mike Tyson, 19 days from his 39th birthday, never fought again after he was stopped in six rounds by plodding Irishman Kevin McBride on June 11, 2005, and Bernard Hopkins, 29 days from his 52nd birthday, was finally obliged to acknowledge the natural laws of diminishing returns when he was knocked out in eight rounds by Joe Smith Jr. on Dec. 17, 2016.
"I have read reports that he is saying this will be his last fight and that's very encouraging and gratifying to me," Lampley said of his friend's farewell appearance, which by any reasonable criteria is coming a good dozen years after what should have been his career's optimal expiration date. "I don't know of a single soul in our little universe of boxing who wants him to keep doing this. We all know realistically that it's certainly of no value to his legacy as a fighter.
"I'd be lying if I said that I never once made a comment to him or tried to engage him in a conversation as to why he was still doing this. The last time I did so he made clear to me that, in his view, it wasn't something he had to defend to me. He was going to do what he was going to do and that within our friendship it was important for me to accept that. I accepted it. Probably five or six years have gone by since the last time I had a discussion with him about it."
The most revered gods of war are held to a higher standard than fighters of a lesser pedigree. It thus should come as no surprise that those members of boxing's most exclusive club are sometimes resistant to step away from something that always has defined them more than anything they could ever do outside of a roped-off swatch of canvas.
"You always think of yourself as the best you ever were," Sugar Ray Leonard, he of the four announced retirements that didn't stick, once said. "Even if money is not an issue, and you have other options, you never lose that belief in yourself as a fighter, particularly if you've been to the very top of the mountain. (Being retired) eats at you. It's hard to finds anything else that gives you that high."
Ali lost three years of his prime to his banishment for refusing to be inducted into the Army during the Vietnam War, but, unlike the stop-and-start Leonard, Jones' response to every warning sign that he was on the downward slope of that figurative mountain was to keep fighting on, all the while holding fast to the distinctive style he shared with Ali. It was those non-traditional mannerisms, which worked so spectacularly well when Ali and Jones were at their best, that sometimes produced disastrous results when their fundamental deficiencies were exposed.
"The direct comparison is Ali," Lampley said of the closest thing to Jones he has known, both in good times and not so good. "I've said a thousand times that there were only two fighters in the history of the sport, certainly since I've been watching boxing, whose physical talents were so overwhelming that they could take apart the tool kit and put it back together in any way they wanted – lead with a hook, lead with a straight right hand, dispense with the jab, back away from punches rather than duck and slip. Ali could do that for a while. Roy could do that for a while. But nobody can do that forever.
"That is why the tool kit is what it is, for normally talented human beings. It's your protection in the ring. For a long time Ali and Roy didn't need that protection. Then, when their bodies lost something and they weren't so overwhelmingly physically superior anymore, they didn't have that tool kit to protect them.
"The perfect and most graphic example is if you watch the first Roy Jones-Bernard Hopkins fight (on May 22, 1993). It's all Roy Jones. If you watch the second Jones-Hopkins fight (on April 3, 2010), that's all Bernard Hopkins. The difference is that, during the passage of time, Roy felt he never needed to employ the tool kit. Bernard, of course, was passionate about learning and amplifying and exercising everything in the tool kit. The amazing thing to me is that Roy knows the tool kit. He knows it as well as anybody. He demonstrates that as an expert commentator. He sits there and talks about what normal fighters should do, using the normal craft of boxing. But he never felt compelled to use any of that throughout his own career."
For some, the best of Roy Jones Jr. was on display the night he picked apart fellow future Hall of Famer James Toney to win a wide unanimous decision on Nov. 18, 1994. For others, it was his utter domination of Vinny Pazienza en route to scoring a sixth-round stoppage on June 24, 1995. The highlight of Jones' deconstruction of Paz was a sequence in which, holding onto the top ring rope with his right glove, he fired eight consecutive left hooks in a machine-gun burst, all eight connecting with the target's increasingly busted-up face. It was an expression of creativity akin to a musical genius who spontaneously reproduces the rhythm in his head only he can hear. Think Miles Davis at the Newport Jazz Festival, Ray Charles at the Apollo, Count Basie at Carnegie Hall.
Said Seth Abraham, then-president of HBO Sports: "George Foreman (who did color commentary for Jones-Pazienza) told me after that fight only Roy fights like a great jazzman plays. He improvises. He does riffs. I thought that was such an insightful way to describe Roy Jones."
For a majority of fight fans, however, the most lasting memory of Roy Jones Jr. came on March 1, 2003, when the man who began his pro career as a middleweight and won a world championship in that division, later adding super middleweight and light heavyweight titles, boldly moved up to heavyweight to challenge the much-larger but less-skilled WBA champion, John Ruiz. There was a school of thought that Ruiz was too big and strong for Jones and another that Jones' speed and mobility would surely carry the day because talent is usually a more precious commodity than size.
It was, of course, no contest as Jones – who went off as a 2-1 favorite — darted in and out, pounding on the bewildered Ruiz as if he were just another heavy bag in the challenger's Pensacola gym. The margins of victory on the official scorecards – eight, six and four points – scarcely reflected the level of Jones' dominance.
But, as is sometimes the case, the showcase conquest of Ruiz actually marked the beginning of the end of Jones as a larger-than-life source of wonderment. Curiously, at age 34 he elected to return to light heavyweight instead of a more sensible reduction to cruiserweight. While it had been a bit of a chore to bulk up the right way to 193 pounds for the weigh-in for Ruiz (he was 199 the morning of the fight), paring 20-plus pounds of muscle was infinitely more taxing. In retrospect, it now seems apparent that Jones was never the same after the happy glow of his rout of Ruiz had subsided.
"He took 31 pounds of muscle off (that figure might be a tad excessive) and that can't be done without a residue of damage," Lampley said. "It just can't be done, and he suffered from that, maybe permanently. I don't know what his thought process was, why he thought it was important to come all the way back down to light heavyweight. I certainly get it that he was never a natural heavyweight. For him to remain in the heavyweight division would have been an aberration. I guess he figured that, as a big-name fighter, for him to fight as a cruiserweight, which was not a prestigious weight class at the time, would be like saying, `I'm going to go over here in the back closet and fight where you won't see me.' Maybe that was an option that was not acceptable to him."
In his first post-Ruiz bout, Jones retained his light heavyweight titles on a disputed majority decision over Antonio Tarver. He followed that with a two-round TKO loss to Tarver in the second of their three fights, but that could be dismissed as a bolt of lightning that occasionally can fell even elite fighters. But it was in his next outing, on Sept. 25, 2004, against Glen Johnson, that it became apparent to all that Roy Jones Jr. had descended from on high into the ranks of the merely mortal. Johnson, a fringe contender whose willingness to mix it up superseded his good but hardly remarkable talent, gave Jones a taste of his own butt-kicking medicine until he literally knocked him cold to win on a ninth-round knockout.
For Lampley, it was like a repeat of another fight from another time, when Jones' magnificent stylistic predecessor suffered a similar head-on crash with boxing's crueler realities.
"The night that Ali fought Larry Holmes (Oct. 2, 1980, at Caesars Palace in Las Vegas) I heard – and I'll never forget it – the greatest single line of boxing commentary ever, and it came from someone who wasn't involved in boxing," Lampley recalled. "I was in the executive suite at ABC in New York, watching the fight, which was one of the sport's rites of passage. We all know the culture of boxing, the old giving way to the new. Ali vs. Holmes was just such a rite of passage. It had to happen the way it happened.
"In the late rounds, when Holmes was beating Ali to a pulp, I got a little jab to my rib cage. I looked to my right and it was Mick Jagger. Mick said to me, `Lamps, you know what we're watching?' And I said, `No, Mick, what are we watching?' He said, `It's the end of our youth.' And it wasn't just that for us, but for the whole audience."
The night that Jones, who once had towered over boxing as if he were the Colossus of Rhodes, was pummeled by Johnson, reminded Lampley as no fight ever had of Ali-Holmes. Nothing would ever be quite the same again.
"How else could a relatively ordinary fighter, albeit one with a big heart and a big motor like Glen Johnson, knock the great Roy Jones into next week the way he did? That was not the Roy Jones we had seen before. It was a different person."
But, as Sugar Ray Leonard noted, it is human nature to think of ourselves as the best we ever were. The Roy Jones Jr. who will answer the opening bell against Sigmon will have his hands low, leaning back from punches instead of stepping to the side, because that is who he was at his best. To do otherwise would be a concession to mortality, an acknowledgment that all glory is fleeting, and perhaps his last waltz around the ring will turn out better than it did for Tyson and for Hopkins. But whether it does or doesn't, his enshrinement into the IBHOF in Canastota, N.Y., is assured.
"What I don't understand is why, once the handwriting was on the wall – Glen Johnson, Danny Green, Denis Lebedev – why keep going after that?" Lampley said of Jones' refusal to leave the arena when so many were urging him to do so. "That's what I don't understand, and never will. He's never tried to explain it to me and I'm too respectful of him to have pressed the issue. I did at one point say to him, `I think you're hurting your legacy and you're not accomplishing anything here.' He basically said to me, `That's my business, not yours.' So I said, `OK.'
"When it comes right down to it, I think there's a part of Roy Jones who still thinks, and always will, that he's still that Roy Jones, despite all evidence to the contrary. And he's earned the right to think that way."
Check out more boxing news on video at The Boxing Channel.
Bohachuk KOs Unlucky Number 13 in Hollywood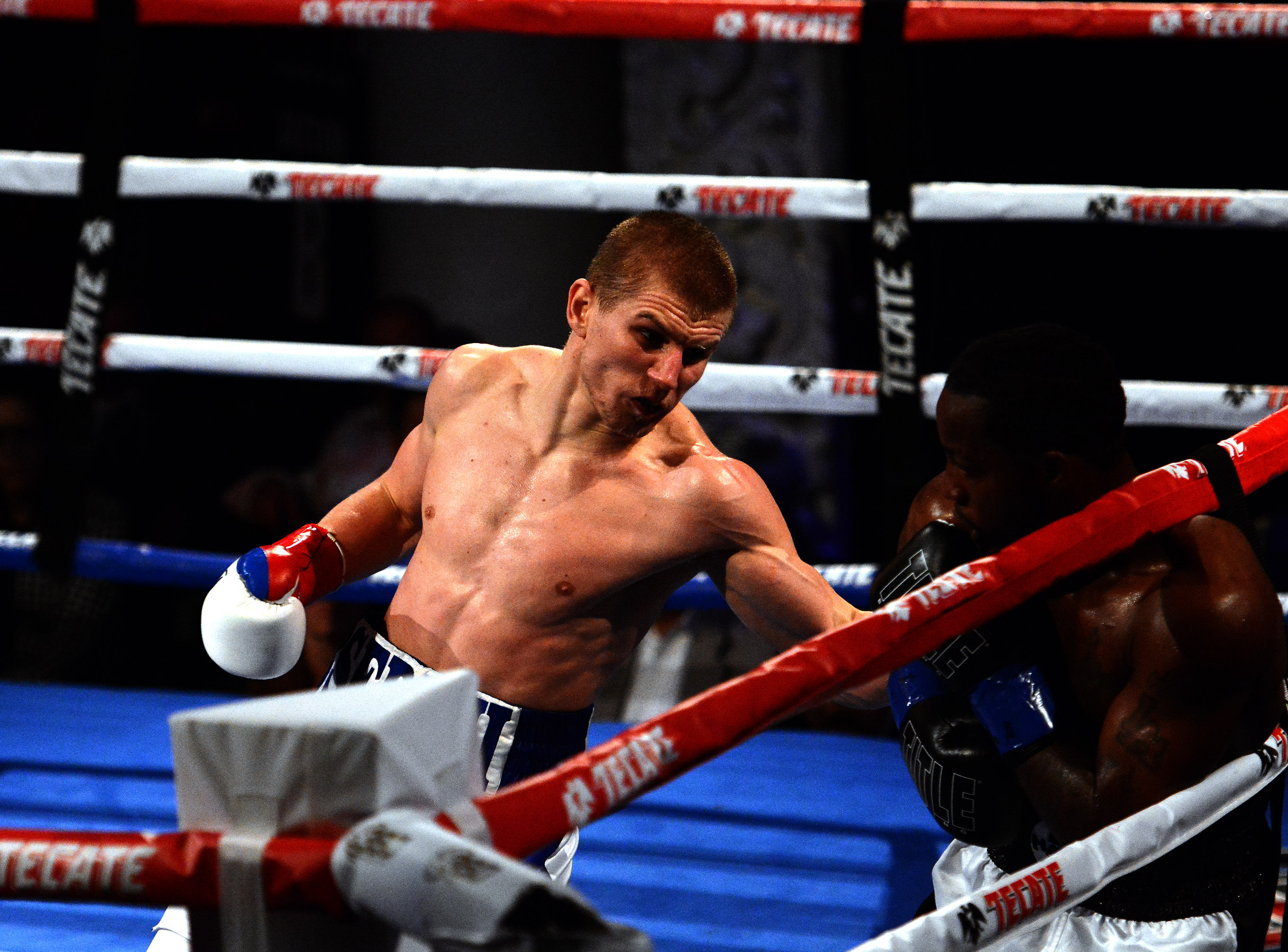 HOLLYWOOD, Calif.-Super welterweight prospect Serhii "El Flaco" Bohachuk (13-0, 13 KOs) disposed of local urban legend Cleotis "Mookie" Pendarvis with nary a sweat in less than four rounds on Sunday evening at the Avalon Theater before a sold out crowd.
Bohachuk remained undefeated and continued his knockout streak with Pendarvis (21-5-2, 9 KOs) the victim. Aside from the main event, the 360 Promotions card was stacked with competitive action.
Bohachuk, 23, trained expecting an easy fight especially knowing that Pendarvis lacked firepower. But sometimes firepower is not all that important.
"He only had nine knockouts," said Bohachuk, who trains with Abel Sanchez and Max Golovkin (Gennady's twin) in Big Bear, Calif. "It was easy fight."
The young Ukrainian felt it was easy but Pendarvis still unleashed several Cracker Jack combinations that caught Bohachuk flush. If only Pendarvis had power there might have been a different result.
Bohachuk floored Pendarvis in the first round with a left hook dug into the liver of Pendarvis and down he went. He resumed the fight but was visibly worried.
In the second round Mookie unleashed some of his magic with a sizzling left uppercut left cross combination that stung Bohachuk for a split second. Then he followed that with a sneaky overhand left and a right hook combination that seemed to come out of the dark. But without power behind those blows, Bohachuk remained in control.
Bohachuk regained total control in the third round and floored Pendarvis with a left hook bomb that immediately dropped him to the ground. The round ended seconds later and seemingly allowed Pendarvis to escape, but at seven seconds into the fourth round Pendarvis told the referee he could not continue and the fight was stopped.
"I wanted the fight to go longer," Bohachuk said.
A super middleweight match saw Ali Akhmedov (13-0, 10 KOs) defeat Sacramento's Mike Guy (9-4-1) by decision after eight rounds. All three judges scored it for Akhmedov who struggled with Guy's stop and go style.
Kazakhstan's Meiirim Nursultanov (11-0, 8 KOs) out-worked Luis Hernandez after eight rounds in a middleweight clash to win by unanimous decision.
Other Bouts
A lightweight clash between Mario Ramos (8-0) and Arnulfo Becerra (7-2) started slowly for two rounds then erupted into a bloody war for the remaining four rounds. Becerra caught Ramos repeatedly with three and four-punch combinations but Ramos always retaliated back. The crowd roared at the action that saw both suffer cuts and bruises to each other's face that did not discourage more blows. Ramos was deemed the winner by decision.
"He pushed me into a war," said Ramos of Becerra. "That's what fans want."
Other winners on the fight card were Devon Lee (7-0), Adrian Corona (4-0), Christian Robles (3-0), George Navarro (5-0-1) and Timothy Ortiz by knockout in his pro debut.
In attendance were actor Mario Lopez, WBC minimum weight titlist Louisa Hawton, European champion Scott Quigg and others.
"They'll be appearing on our future shows this year," said Tom Loeffler of 360 Promotions.
Photo credit: Al Applerose
Check out more boxing news on video at The Boxing Channel
To comment on this story in The Fight Forum CLICK HERE
Fast Results from Oxon Hill: The Peterson Brothers Fail to Deliver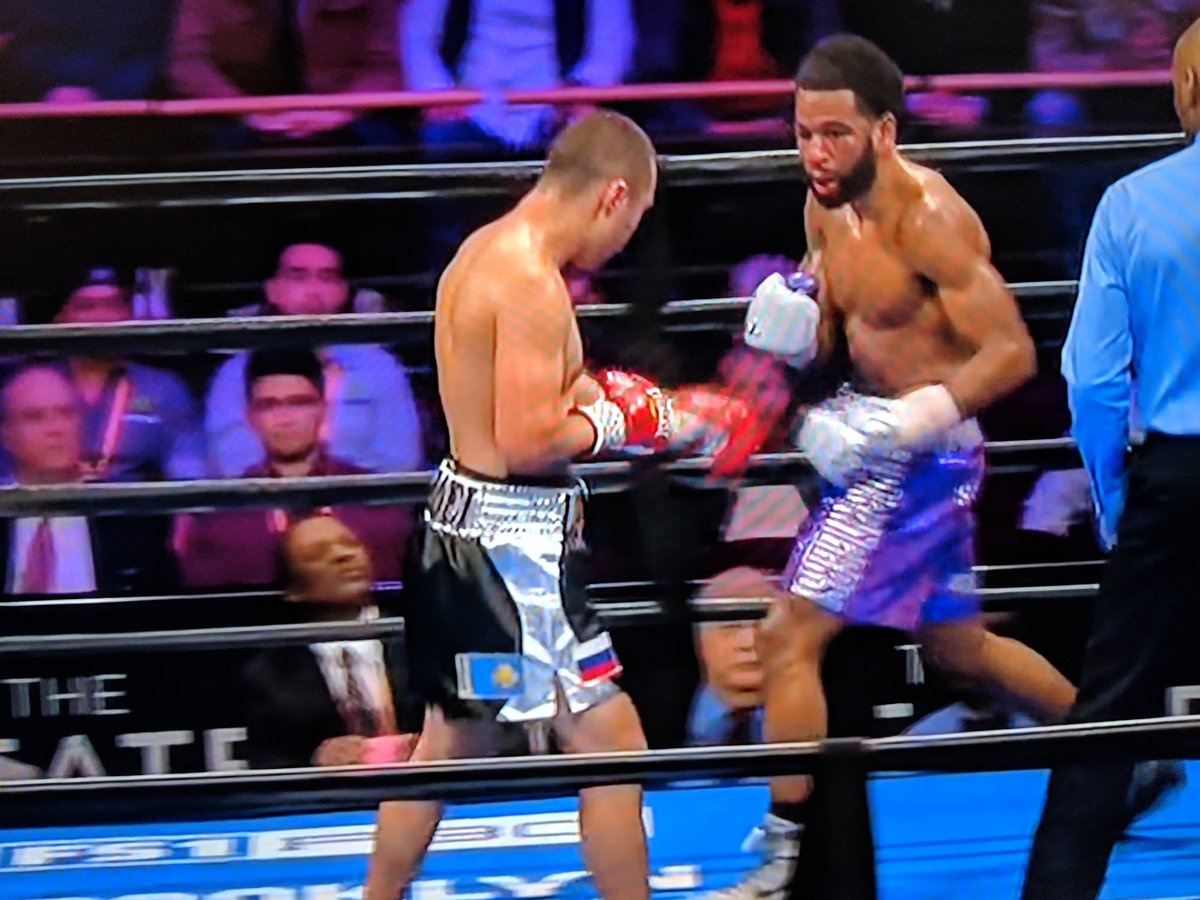 The story of boxing's Peterson brothers, Lamont and Anthony, has been well documented. Growing up in Washington, DC, they were often homeless. Then Barry Hunter came into their life. A carpenter by trade, Hunter coached amateur boxing at a local rec center. He took the brothers in when Lamont, the older by 13 months, was only 10 years old and he's been with them ever since, a rarity in a sport where some boxers seemingly change trainers more frequently than they change their underwear.
Today the brothers, who turned pro on the same card in 2004, appeared in the featured bouts of a Premier Boxing Champions show at the MGM National Harbor casino resort in Oxon Hill, Maryland, a stone's throw across the Potomac from their old stomping grounds. And they were well-matched. Both of their fights were near "pick-'em" affairs with the invaders the slightest of favorites.
Welterweight Lamont Peterson, a former two-division champion coming off a bad loss to Errol Spence Jr, was pitted against Sergey Lipinets, briefly a 140-pound title-holder coming off a loss on points to Mikey Garcia. Peterson was seemingly ahead on the cards through several frames, but one big punch, a straight right hand by Lipinets in round eight, turned the momentum in his favor.
The end came two rounds later when Lipinets hurt Peterson with on overhand right and followed up with an assault that sent the DC man down hard. Peterson arose on spaghetti legs but it was a moot point as his corner tossed in the white flag almost as soon as he hit the canvas. The official time was 2:59 of round 10.
After the fight, in an emotional moment in the ring, Peterson announced his retirement. If he holds tight to this decision, he will leave the sport with a 35-5-1 record. Sergey Lipinets, a kickboxing champion before he took up conventional boxing, improved to 15-1 with his 11th win by stoppage. Overall it was a good action fight with a high volume of punches thrown.
The co-feature, a 10-round junior welterweight contest between Anthony Peterson (37-1-1, 1 ND) and former IBF 130-pound champion Argenis Mendez (25-5-2) ended in a draw. The decision was unpopular with the pro-Peterson crowd but met the approval of the TV commentators and likely most everyone tuning in at home.
Both fought a technical fight. Peterson did most of the leading and seemingly had the fight in hand going into the late rounds where Mendez did his best work. There were no knockdowns or cuts, but Peterson suffered severe swelling over his left eye. The last round was the best with Mendez fighting with more urgency, perhaps out of fear that he would be victimized by a hometown decision.
Anthony Peterson was making his first start since January of last year when he coasted to an easy decision over Eduardo Florez, a decision later changed to a no-contest when Peterson tested positive for a banned substance.
In the swing bout, an entertaining 10-round contest in the 154-pound weight class, Cincinnati's Jamontay Clark (14-1) overcame a rough patch in the third round to score a unanimous decision over Chicago's Vernon Brown (10-1-1). The scores were 95-94 and 96-93 twice. At six-foot-two, the rangy Clark had a 7-inch height advantage.
Check out more boxing news on video at The Boxing Channel
To comment on this article in The Fight Forum CLICK HERE
Pulev Wins Heavyweight Clash and Magdaleno Bests Rico Ramos in Costa Mesa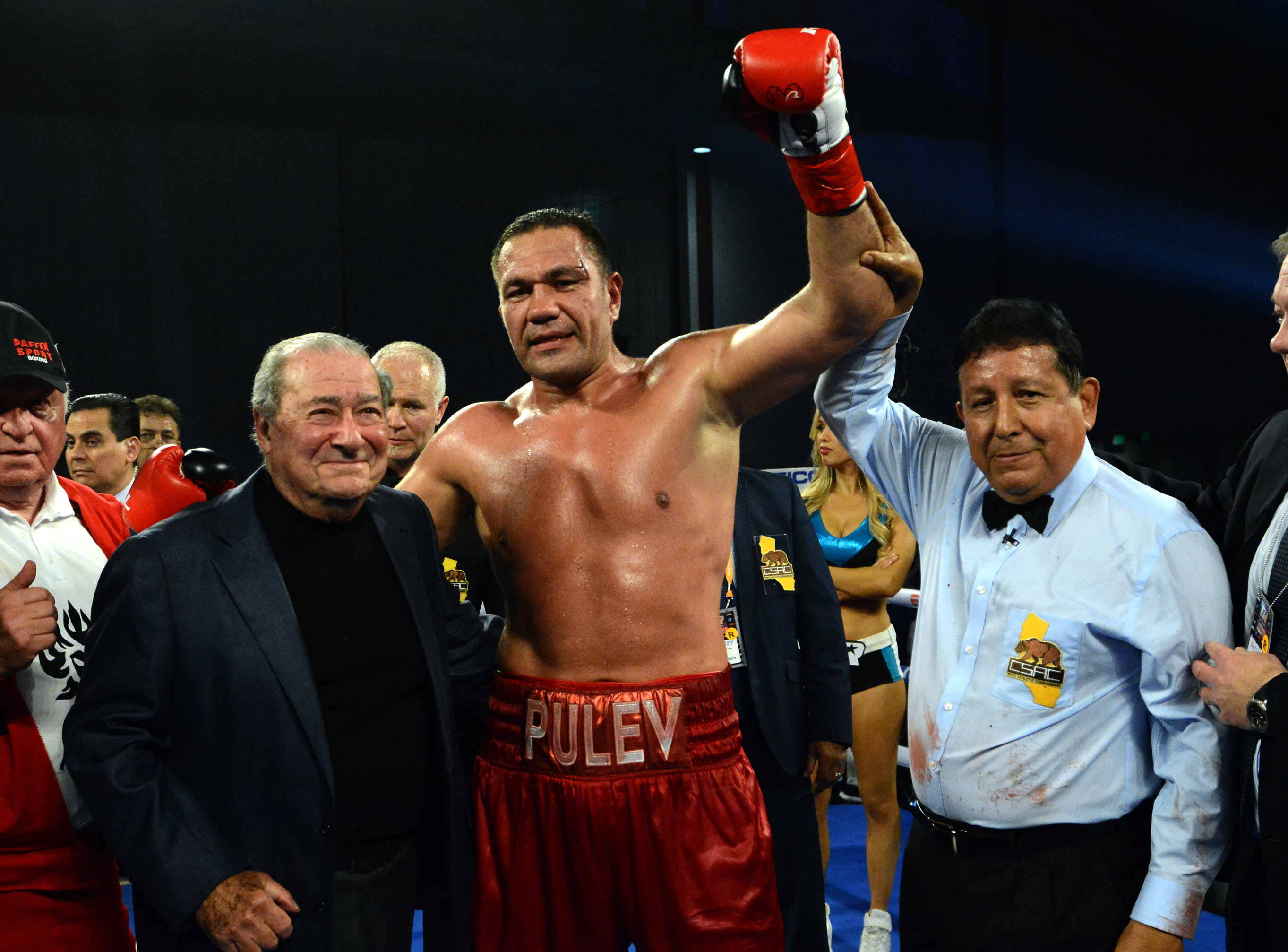 COSTA MESA, Calif.-Eastern European heavyweights slugged it out in Orange County with Kubrat Pulev scoring a knockout win over Bogdan Dinu on Saturday evening. The win keeps him in line for a possible showdown with Top Rank's newly signed Tyson Fury.
After a slow start the Bulgarian heavyweight Pulev (27-1, 14 KOs) scored the knockout win over Romania's Dinu (18-2, 14 KOs) before a large supportive audience who arrived with Bulgarian flags and hats at the OC Hangar in Costa Mesa.
Until the fifth round the action lacked with both heavyweights not eager to fire. But an angry exchange of blows by Dinu saw Pulev emerge with a cut over his left eye. It also opened up the action between the European heavyweights.
Pulev increased the pressure and caught Dinu in the neutral corner where he unloaded right after right on the ducking Romanian fighter who dropped to a knee and was hit behind the head with a blow. The knockdown was ruled down by an illegal punch and a point was deducted from Pulev.
It didn't matter. The Bulgarian heavyweight proceeded to unleash some more heavy rights and down went Dinu again. The Romanian fighter beat the count and was met with more right hand bombs and down he went for good this time at 2:40 of the eighth round. Referee Raul Caiz ruled it a knockout win for Pulev.
"Sometimes its good and sometimes it's bad," said Pulev about his actions in a heavyweight fight. "Sometimes blood makes me very angry."
Dinu felt that illegal blows led to his downfall. But the winner Pulev was satisfied.
"It doesn't matter, I was prepared and really good in this moment. I think I was very good boxing today and showed good punching today," Pulev said.
Former champions
An expected battle between flashy ex-super bantamweight world champions didn't deliver the goods as Jessie Magdaleno (26-1, 18 KOs) defeated Rico Ramos (30-6, 14 KOs) by unanimous decision after 10 rounds in a featherweight contest for a vacant WBC regional title.
A tentative Magdaleno was cautious and deliberate against Ramos who seemed to be stuck in slow motion for the first half of the fight. Behind some lefts to the body and snappy combinations Magdaleno mounted up points for six rounds.
Ramos stepped up the action in the seventh round and began stepping into the danger zone while delivering some threatening combos inside. Magdaleno resorted to holding and moving as the action shifted in Ramos's direction.
But it was never enough as Ramos seemed to lack pep. The last two rounds saw Ramos engage with Magdaleno but neither landed the killing blows. After 10 rounds all three judges saw the fight in favor of Magdaleno 97-93, 98-92, 99-91 who now holds the WBC USNBC featherweight title.
"It was a long layoff and I took a fight against a tough, tough veteran and former world champion," said Magdaleno, whose last fight was the loss of the WBO super bantamweight title to Isaac Dogboe last May. "Got to go back to the drawing board. I boxed as good as I could, he's just a tough fighter."
Other Bouts
Max Dadashev (13-0, 11 KOs) was dropped in the second round by muscular Filipino southpaw Ricky Sismundo (35-13-3, 17 KOs) and had a look of surprise. He turned it up in the third round and caught Sismundo rushing in with a slick counter left-right combination on the button. Sismundo was counted out by referee Tom Taylor at 2:30 of the third round of the super lightweight clash.
Former Olympian Javier Molina (19-2, 8 KOs) had a rough customer in Mexico's Abdiel Ramirez (24-4-1, 22 KOs) who never allowed him space to maneuver in their super lightweight match. After eight close turbulent rounds Molina was given the decision by scores 78-74 twice and 79-73.
South Africa's Chris Van Heerden (27-2-1, 12 KOs) thoroughly out-boxed Mexico's Mahonry Montes (35-9-1, 24 KOs) until a clash of heads erupted a cut over his right eye. The fight was stopped in the sixth round and Van Heerden was given a technical decision by scores 60-54 on all three cards.
Welterweights Bobirzhan Mominov (10-0, 8 KOs) and Jonathan Steele (9-3-1, 6 KOs) slugged it out for six back and forth rounds at high intensity. There were no knockdowns but plenty of high level stuff going on. The bigger Mominov had the advantage and tried to take out Mitchell, but the smaller welter from Texas was just too tough and skilled to be overrun. Judges scored it 59-54 three times. Good stuff.
Detroit's Erick De Leon (19-0-1, 11 KOs) survived a knockdown in the fifth and rallied to win by technical knockout over Mexico's Jose Luis Gallegos (16-6, 12 KOs) in the seventh round of a lightweight clash. A barrage of unanswered blows by De Leon forced referee Ray Corona to halt the fight at 1:55 of the seventh round.
L.A.'s David Kaminsky (4-0, 2 KOs) out-pointed rugged Arizona's Estevan Payan (1-7-1) to win by unanimous decision after four round in a middleweight contest.
Tyler McCreary (15-0-1, 7 KOs) fought to a draw with Mexico's Roberto Castaneda (23-11-2) after six rounds. He got all he could handle from the Mexicali featherweight as both traded blow for blow throughout the contest. It was good experience for the young McCreary who looked good but tried too hard to take out the hard headed Castaneda.
Eric Puente (2-0) beat Alejandro Lopez (1-4) by decision after four rounds in a lightweight match by 39-37 scores all three cards. It was a very close match with little separation between the two.
Photo credit: Al Applerose
Check out more boxing news on video at The Boxing Channel
To comment on this story in The Fight Forum CLICK HERE