From Al Jolson to Mark Wahlberg: Hollywood Heavyweights Invade the Boxing Game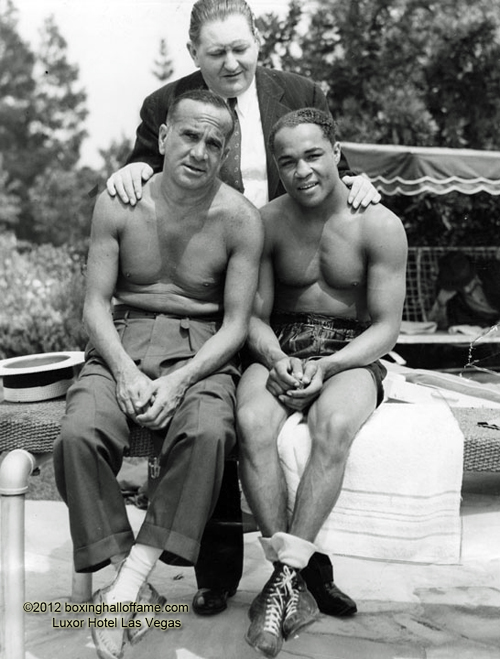 On Friday, Nov. 16, on ESPN, Alex Saucedo appears in his first world title fight, taking on WBO 130-pound champion Maurice Hooker. The match between the two unbeatens — Saucedo is 28-0; Hooker 24-0-3 – will play out in Saucedo's hometown of Oklahoma City.
Hollywood heavyweights Peter Berg and Mark Wahlberg will be rooting hard for Saucedo. They are the cornerstones of Churchill Management, the boutique talent agency that signed up Saucedo and then gathered in 140-pound hotshot Regis Prograis. Berg and his partners also operate the Churchill Boxing Club in sunny Santa Monica, a gym formally called Wild Card West.
Peter Berg has worn many hats: producer, director, screenwriter, actor. He created the TV show "Friday Night Lights" from his film of the same name. Mark Wahlberg needs no introduction. In 2017 he was the world's highest paid actor. He starred in four of Peter Berg's movies and played Micky Ward in the award winning film "The Fighter."
Berg and Wahlberg are merely the latest bigwigs from the world of Hollywood to invest in the future earnings of boxers. In fact, the relationship between boxing and the entertainment industry predates the advent of big Hollywood studios.
During the early years of the twentieth century, there was no bigger star on Broadway than the versatile and astoundingly prolific George M. Cohan. Theatrical producer Sam Harris was the primary backer of two-division world champion Terry McGovern, but Cohan had a piece of Terrible Terry too, as did ring announcer Joe Humphries. In age, Cohan and McGovern were only two years apart. In his free hours, the Yankee Doodle Boy was often seen in McGovern's company.
Al Jolson made his mark on Broadway before lighting up the big screen in "The Jazz Singer," Hollywood's first feature-length talkie. During his heyday, say music historians Bruce Crowther and Mike Pinfold, Jolson "was the most popular all-round entertainer America (and probably the world) has ever known, captivating audiences in the theater and becoming an attraction on records, radio, and in films."
Jolson was a big boxing fan. One night at LA's Olympic Auditorium, he became infatuated with Henry Armstrong, a steadily improving fighter who had recently defeated two of Mexico's best featherweights, Baby Arizmendi and Juan Zurita. Armstrong's manager, Wirt Ross, was a gambler who periodically had the shorts. Jolson bought the fighter for $10,000. The deal was consummated on Aug. 21, 1936.
What Al Jolson got was a fighter with a 48-10-6 record who was largely unknown outside California. Other than two early fights near Pittsburgh, Armstrong had never fought east of Butte, Montana.
Jolson entrusted Armstrong to Eddie Mead, the manager/trainer of former bantamweight champion Joe Lynch (that's Mead in the photo, flanked by Jolson and Armstrong) and Al then set about making Hammerin' Hank a household name. As Armstrong recalled in a 1981 interview with LA Times boxing writer Richard Hoffer, Jolson and Mead hatched the idea of him winning three titles as the only way a black fighter could make headway as a box office attraction with the shadow of Joe Louis looming so large. Armstrong went on to win the featherweight, welterweight, and lightweight titles, in that order, in an 11-month span in New York rings.
In the history of boxing, no one ever "moved" a fighter as adroitly as Al Jolson (Bob Arum would be envious). Of course, it was Henry Armstrong who did the heavy lifting.
It would later come out that Jolson's friend George Raft, a dancer turned movie actor, routinely cast as a gangster, was a silent partner in Armstrong's ring affairs. Furthermore, it would be written that Raft was an early investor in the career of future light heavyweight champion Maxie Rosenbloom. In those days, the fight game was thick with underworld characters and Raft, who was pals with racketeer Owney Madden and others of this ilk, fit right in.
In night clubs and concert halls, Al Jolson belted out his songs as he commanded the stage with his effusive body language. Eventually his fame was dwarfed by crooners whose style was more intimate; more laid-back. The giants of the genre were Bing Crosby and Frank Sinatra and, like Jolson, they were multi-media stars.
Crosby was a great sportsman. He co-founded the Del Mar thoroughbred track, near San Diego, which opened in 1937, and was the co-owner of the Pittsburgh Pirates baseball team from 1946 until his death in 1977. Less well known, he had a piece of middleweight Freddie Steele.
Crosby likely felt an affinity toward Steele because both were products of the Apple State. Steele hailed from Tacoma; Crosby, born in Tacoma, was raised in Spokane. Late in his career, Freddie Steele won the New York State version of the world middleweight title and successfully defended it five times.
In January of 1944, twenty-eight year old Frank Sinatra, flush with money after signing a seven-year extension with the RKO Studio, purchased the contract of beefy Bronx bartender Tami Mauriello. Mauriello, who began his pro career as a welterweight, had twice fought for the NYSAC light heavyweight title, falling short in two tilts with Gus Lesnevich. He would go on to fight Joe Louis before 38,000-plus at Yankee Stadium. The Brown Bomber knocked him out in the opening round.
Francis Albert Sinatra inherited his love of boxing from his father, a Sicilian immigrant who fought professionally under the name Marty O'Brien, compiling a 1-7 record according to research by Thomas Hauser. In 1956, Sinatra hooked up with another fighter, purchasing a 50 percent interest in Robert "Cisco" Andrade, the "Compton Comet." Andrade went on to compete for the world lightweight title, losing a 15-round decision to title-holder Joe Brown.
In 1974, with his hit TV series "Sanford and Son" going great guns, comedian Redd Foxx launched the pro career of Fred Houpe who had caught his eye while competing in AAU tournaments. A small heavyweight, Houpe, who was given the nickname Young Sanford, was undefeated in 12 fights when he lost a 10-round decision to former amateur rival Duane Bobick. He left the sport two years later, made a brief comeback in the 1990s, and ended his undistinguished career with a record of 14-6. (Houpe may have been the second boxer to break Redd Foxx's heart. In an interview with an Oakland reporter on the occasion of Houpe's pro debut, the comedian claimed that as a young man in Chicago he had a piece of china-chinned heavyweight Bob Satterfield.)
As Redd Foxx could testify, were he still alive, sponsoring a young boxer, an aspiring champion, is an expensive proposition that more often than not doesn't pay off. Forming a syndicate diminishes the risk by spreading out the jeopardy.
Lee Majors, Burt Reynolds, and Motown recording artist Marvin Gaye were part of a syndicate that backed welterweight Andy "The Hawk" Price. The Hawk was good enough to defeat Carlos Palomino and Pipino Cuevas, but no match for Sugar Ray Leonard who knocked him out in the opening round. Ryan O'Neill, Robert Goulet, and Bill Cosby had welterweight Hedgemon Lewis. Trained by the great Eddie Futch, Lewis was 2-3 in bouts billed as world title fights with both wins coming against Billy Backus on Backus's turf in Syracuse, New York. These syndicates were forerunners of Churchill Management.
Sylvester Stallone did not form a syndicate when he became interested in Lee Canalito. The architect of the "Rocky" franchise wanted Canalito all to himself.
A great defensive lineman in high school (a Parade All-American) and at the University of Houston before his football career was derailed by a chronic knee injury, Canalito made his pro debut at the Fountainbleu Hotel in Miami Beach with Angelo Dundee in his corner. He had four fights under his belt when Stallone spied him on TV in a preliminary bout on a show that included the Spinks brothers. Stallone was then seeking an unknown actor to play his brother in a movie he had written and would star in, "Paradise Alley," and when he saw Canalito (here flanked by Stallone and co-star Armand Assante) he found his man. Canalito, who bore some facial resemblance to Stallone, had the look that Sylvester was seeking.
Stallone eventually took over Canalito's ring affairs. Canalito was 8-0 when Stallone purchased his contract. He installed the boxer in a guest house on the grounds of his spacious Pacific Palisades estate and the two often lifted weights and did roadwork together. The noted photographer Neil Leifer captured the scene in a five-page spread for Life magazine. Stallone's hoped-for real-life Rocky, nicknamed the Italian Stallion, was a hot commodity before he ever touched gloves with an opponent who had the skill to give him a serious test.
Canalito, who customarily carried 250 pounds on a six-foot-five frame, never fought a top shelf, or even a mid-shelf, opponent. The well-coddled heavyweight was 21-0 with 19 knockouts when he lost interest in boxing and went home to Houston where he currently operates a fitness center, but only five of his victims had winning records when he fought them.
Stallone, far more so than predecessors like Al Jolson, could see that a boxer's potential earnings weren't limited to his purses. Churchill Management has taken it a step further. In its prospectus, the company says, "Churchill Management is the first of its kind, a promotional and commercial agency that represents an innovative approach to assist professional boxers with branding, marketing and public relations." One surmises they will be adding more boxers to their stable in the near future.
Thus far, Alex Saucedo and Regis Prograis have done their part to justify Berg and Wahlberg's faith in them. Saucedo's last fight, against Lenny Zappavigna, was a humdinger and Saucedo walked through fire before stopping the Aussie in the seventh frame. The torrid fourth round between Saucedo and Lenny Z was one for the ages.
Who knows if Churchill Management will still exist in a few years? Their clients must keep winning to manifest the company's vision for them and, to borrow an old Larry Merchant line, boxing is the theater of the unexpected. Regardless, it's a safe bet that down the road we will see more Hollywood heavyweights dipping their toes into the business side of the boxing game.
Check out more boxing news on video at The Boxing Channel
Odds Review for Friday's Boxing on Telemundo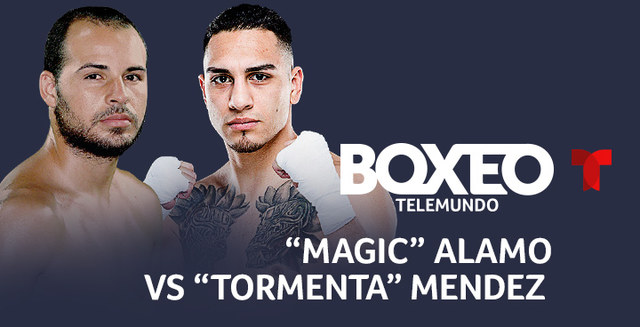 South Florida promoter Tuto Zabala Jr has a seven fight card planned for the Osceola Heritage Center in Kissimmee this Friday, February 22nd that sees three undefeated prospects headline the show. For more than two decades, Zabala Jr has promoted the sport in Mexico and Florida and Friday's event will air on Spanish language Telemundo in the United States, so check your local listings for start times.
A pair of ten round bouts hold the main event spots as undefeated Yomar Alamo faces veteran Manuel Mendez at welterweight and likewise unbeaten Carlos Monroe takes on Jonathan Tavira in a middleweight bout.
The 23 year old Alamo is from fight hungry Puerto Rico and he is considered a key piece to promoter Zabala Jr's plans to run shows back on the island. The 28 year old Mendez once carried the 'prospect' label as well but Mendez is 1-3-1 in his last five fights. The experience of being in there with the likes of Sonny Fredrickson (19-1) and undefeated Johnathan Navarro (15-0) will make him Alamo's toughest test to date. The welterweight division is crowded and Alamo is going to need to keep winning beyond Friday to get noticed, but he already banks on the fervent support of his "boriqua" crowd. Promoter Zabala Jr may be wondering if matchmaker Ruben DeJesus picked the right guy in Mendez. Alamo's record in Puerto Rico looks to have a good bit of fluff. He didn't face an opponent with a single pro win until his seventh fight. He faced 40 year old vet Edwin Lopez in 2016, but Lopez hurt his hand in the first round and could not continue, so Alamo is largely untested.
Middleweight prospect Carlos Monroe looks to go 12-0 as he steps in to his first bout scheduled for ten rounds. Veteran Jonathan Tavira provides the opposition for the 24 year old Monroe, who turned pro in December of 2017 and notched 10 fights in calendar year 2018. Monroe has been brought along carefully, as the combined record of his 11 opponents stands at 46-98-8. Tavira has been in there with the likes of Arif Magomedov, Dario Bredicean and Esquiva Falcao, all undefeated fighters on the way up. Tavira hits hard but he has been stopped five times in his six losses, so look for Monroe to improve on his eight KOs to date.
2016 U.S. Olympian Antonio Vargas looks to improve to 10-0 in an eight round bantamweight bout against Lucas Rafael Baez (34-17-5). Vargas was originally scheduled to take on Wilner Soto, a veteran with a 21-5 record and he was a big favorite in that match-up.
Below are the current lines as we start off fight week.
Fri 2/22 – Osceola Heritage Center – Kissimmee, Florida
Welterweight 10 rounds –
Manuel Mendez(16-4-1) +160
Yomar Alamo(15-0)         -210
Middleweight 10 rounds –
Jonathan Tavira (17-6)            +550
Carlos Monroe (11-0)             -1050
Bantamweight 8 rounds –
Lucas Rafael Baez        +1150
Antonio Vargas            -2450
(Opponent change for Vargas, line should be similar for new opponent Lucas Rafael Baez)
Check out more boxing news on video at The Boxing Channel
To comment on this story in The Fight Forum CLICK HERE
Blake Caparello Looks To Grab WBA Regional Belt This Friday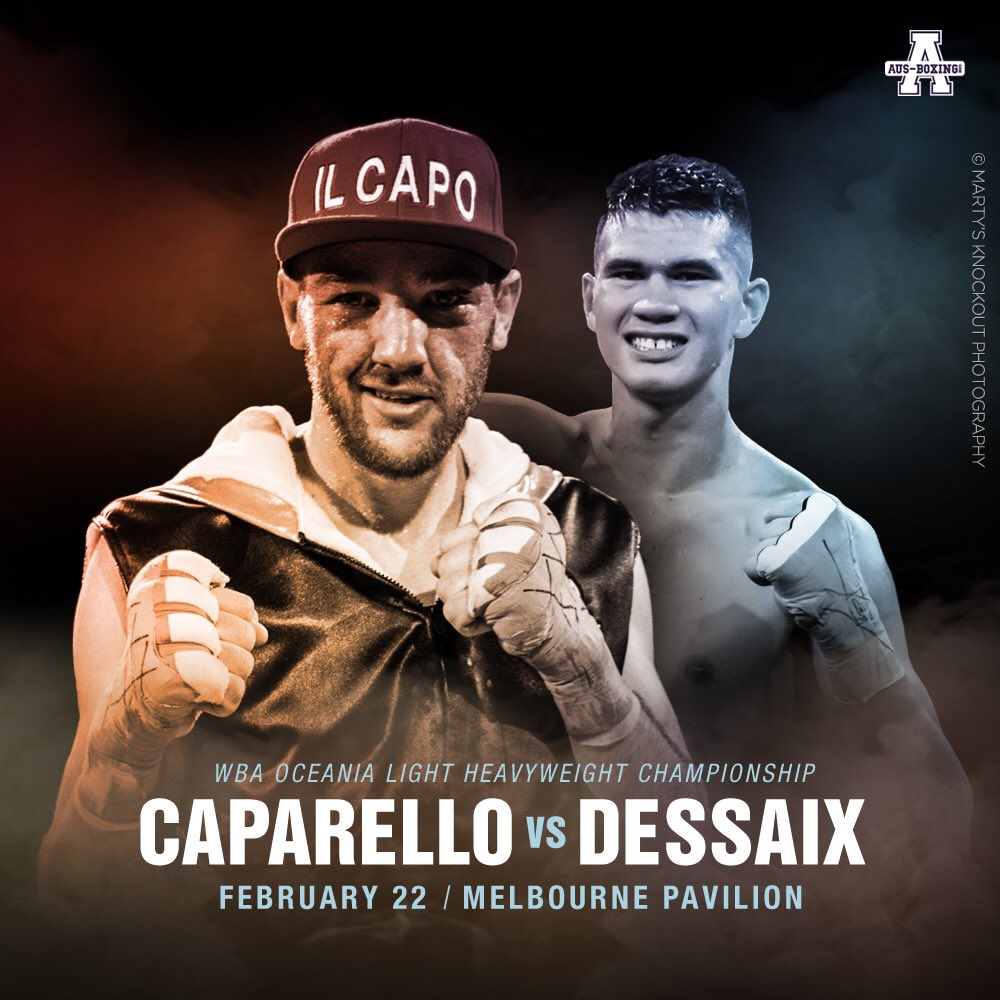 This Friday night in Australia, light heavyweight contender Blake Caparello returns to action as he faces youngster Reagan Dessaix for the WBA's Oceania title in the main event of a planned six fight card at The Melbourne Pavilion.
Dessaix currently holds the belt that Caparello held back in 2017, and the 22-year-old is hoping a win on Friday will put him on the international radar. It is where Caparello, who enters this fight as a 32-year-old, has been and hopes to get to again.
Those are the basics of Friday's main event, the youngster Dessaix making a significant leap in competition level as he looks to get ranked internationally, while the veteran Caparello is hopeful a win will propel him closer to another world title shot.
Caparello laid claim to the IBO's world title at 175 pounds back in October of 2013 when he won a comfortable unanimous decision over veteran Allan Green. Caparello, who was 17-0-1 at the time of the Green fight, went on to an introductory fight in the United States, and a win there saw him earn an August of 2014 title shot against WBO champion Sergey Kovalev.
Caparello has to feel he was close to a world title as he had the feared Kovalev down in round one before the "Krusher" took him out in round two. Since then, he has fought Isaac Chilemba and Andre Dirrell, extending both ranked veterans the full fight distance. The March of 2018 loss to Chilemba was for the WBC's world title, and Caparello managed to go 2-0 the rest of the calendar year.
Green, Kovalev, Dirrell and Chilemba. The bottom line is that Dessaix had a solid amateur career in Australia, but there is no one with resumes like the men Caparello has faced when asked to step onto the world scene.
The WBA's current world champion is Dmitry Bivol (15-0), who is making the fourth defense of his title in March against hard hitting Joe Smith Jr. The veteran Caparello could mount a case for a mandatory shot against either man with a win on Friday, while Dessaix would likely have to keep fighting and winning before earning a shot at a world title.
The co-feature bout is for the Australian title at 154 pounds and sees 31 year old Billy Klimov facing Joel Camilleri. Camilleri is favored as he has had a lot more professional experience than Limov, who turned professional at 29 years old. Strictly regional stuff here.
Both fights have lines at some of the sportsbooks. Check out the numbers as they were at the start of fight week below.
Fri 2/22 – The Melbourne Pavilion – Victoria, Australia
WBA Oceania Title
Light Heavyweight 10 rounds –
Reagan Dessaix(16-1)         +255
Blake Caparello (28-3-1)    -365
Australian Title
Super Welterweight 10 rounds –
Billy Limov (4-0-1)     +200
Joel Camilleri(16-5-1) -280
Check out more boxing news on video at The Boxing Channel
To comment on this story in The Fight Forum CLICK HERE
Will Fury's Deal With ESPN Torpedo The Fights That Fight Fans Want to See?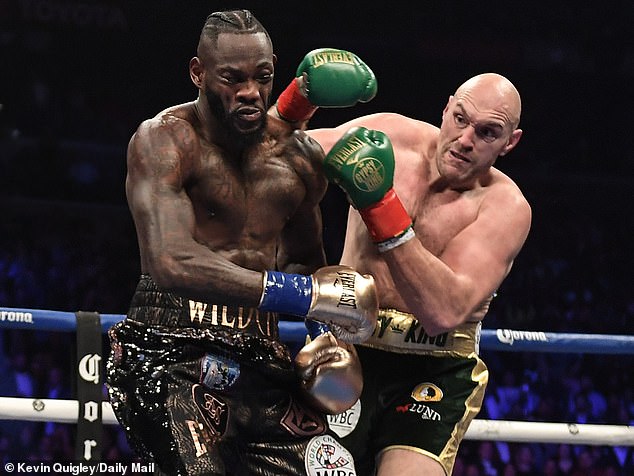 For the past few weeks, boxing fans have been led to believe that the rematch between Tyson Fury and Deontay Wilder was ever so-close to being a done deal. But in the world of professional boxing where Machiavellian characters seemingly hold all the positions of power, nothing is ever a done deal until it's finally finalized. Today's announcement that Tyson Fury has signed with ESPN is the latest case in point. It's a three-fight deal that will reportedly earn the Gypsy King $80 million if he can successfully hurdle the first two legs.
As Thomas Hauser has noted, what we have in boxing today is something similar to leagues in other sports. There's the Top Rank/ESPN League, the Matchroom/DAZN League, and the PBC/Showtime/FOX League. We would add that these are intramural leagues. Occasionally there's cross-pollination, similar to when the Yankees play the Mets in a game that counts in the regular season standings, but basically the boxers in each league compete against each other.
We have no doubt that WBC/WBA/IBF heavyweight ruler Anthony Joshua will eventually fight Wilder and/or Fury, but it now appears that these matches, when they transpire, will have marinated beyond the sell date. The action inside the ring may mirror the Mayweather-Pacquiao dud.
A match between Joshua and Wilder is already somewhat less enticing than it would have been if it had come to fruition last autumn. The odds lengthened in favor of Joshua after Wilder's raggedy performance against Tyson Fury on Dec. 1 in Los Angeles.
True, the Bronze Bomber almost pulled the fight out of the fire with a thunderous punch but he was out-slicked in most of the rounds and it wasn't as if he was fighting a bigger version of Pernell Whitaker. Before that fight, casual fans were less tuned-in to Deontay Wilder's limitations.
It was reported that the Wilder-Fury rematch was headed to Las Vegas or New York, but that Las Vegas fell out of the running when the State Athletic Commission insisted on using Nevada officials. Fury was the one that balked.
In hindsight we should have seen that this was fake news. No Nevada officials were involved in Fury-Wilder I. The judges were from California, Canada, and Great Britain. The California judge voted against Fury, scoring the fight 115-111, a tally for which he was excoriated. The judge from Great Britain, like many ringside reporters, had it draw. The TV crews, especially the crew from Great Britain, left no doubt that Fury should have had his hand raised and the controversy made the hoped-for rematch more alluring.
So who will be Tyson Fury's next opponent? Speculation immediately centered on Bulgaria's Kubrat Pulev.
Pulev, who turns 38 of May 4, sports a 26-1 record. He was slated to fight Anthony Joshua in October of 2017 but suffered a torn biceps in training and was forced to withdraw. In his most recent bout he outpointed Hughie Fury, Tyson's cousin. He's currently ranked #1 by the IBF.
On Dec. 8 of last year, Bob Arum announced that he had hammered out a deal to co-promote Pulev. It was subsequently reported that Pulev's first fight under the Top Rank/ESPN umbrella would be against Finland's Robert Helenius on March 23 in Los Angeles. Six days ago, the distinguished European fight writer Per Ake Persson told his readers that the fight had fallen out, ostensibly because the parties could not come to terms.
Tyson Fury is the most charismatic white heavyweight to come down the pike since Gerry Cooney and the big galoot is bigger than Cooney ever was as he has avid followers on both sides of the Atlantic and Cooney didn't have social media to enhance his profile. I have little doubt that ESPN will recoup their investment in him. However, deals in boxing are never consummated with an eye on uplifting the sport – on patching things up with the disaffected – and here's yet another example.
Check out more boxing news on video at The Boxing Channel
To comment on this story in The Fight Forum CLICK HERE