This Week in The Fight Game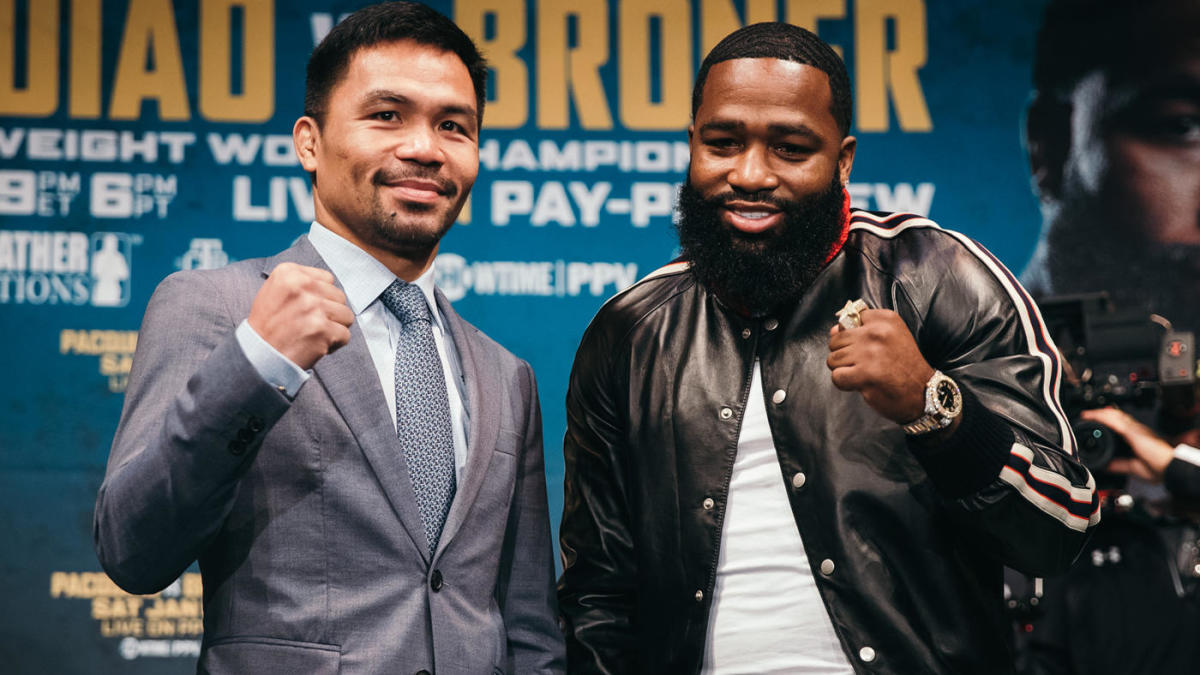 Pacquiao vs Broner
Yesterday, Manny Pacquiao and Adrien Broner formally announced their upcoming fight, scheduled for January 19that the MGM Grand Garden Arena. The fight will be broadcast via Showtime PPV. Pacquiao has been a world title holder in eight different divisions, and now he will be defending his WBA world welterweight title against Broner, who has held titles in four divisions.
Pacquiao commented, "I have missed fighting in Las Vegas. It has been a second home to me. Returning to the MGM Grand Garden Arena to defend my world title against Adrien Broner is an exciting way to stage my homecoming. Adrien is a tough opponent with an accomplished record. But if I have learned one thing while serving in the Philippine Congress and Senate, it is problem solving."
Apparently, Freddie Roach will be reuniting with Pacquiao for this fight, working alongside his head trainer, Buboy Fernandez. Pacquiao said, I just want to prove that I'm still in boxing and my journey in boxing is continuing. I chose Broner because we can have a good fight and entertain the fans. Adrien is a top caliber fighter and a good boxer. We cannot underestimate him."
Broner stated, "There were a lot of people who wanted this fight and God blessed me to get it.  I guess I am just the chosen one. He's a future hall-of-famer. It's going to be a hell of a fight. All the things he's done in this game is unbelievable. I have only got a chance you all could dream of, I don't even know how I'm feeling right now. It means a lot to me. A win, I turn a legend overnight."
Martinez in training for a comeback.
In an interview with EFE, Sergio "Maravilla" Martinez announced that he is returning to boxing. Martinez, the former world super welterweight and middleweight champion, retired after his 2014 loss to Miguel Cotto. According to the article, Martinez will be finalizing the details of his upcoming fight shortly. He has been training in Madrid with his coach Tinín Rodriguez.
For the past four years, Martinez has spent his time writing, acting, and giving motivational speeches. He worked through his right knee injury and cleansed himself of the toxic people in his life. He healed what needed to be healed and changed his perspective. And he found himself training again.
Sergio said that they were in the final stages of signing a contract with Julio Cesar Chaves Jr, but believes that fell apart due to Chavez's inability to make weight. He predicts that within a few days, his fight will be announced. "I have to see if it's attractive to me, because I do not want just any fight. If I'm going back, I want to do it right. I am enjoying this moment very much."
TSS had the opportunity to sit down with Sergio over dinner a few years back. We found him to be a driven and focused individual who carries himself with a great deal of class and dignity.
Martinez competed professionally for almost 20 years. He held the WBC super welterweight title and the unified WBC, WBO, Ring Magazine and Lineal Middleweight titles. He defended the latter two with six successful defenses. He reigned as the lineal middleweight champion for 50 months.
We have all seen how age and injuries can take their toll on fighters, and Martinez has had more than his fair share of injuries. Although there are still many fighters that he would beat, we prefer him to stay retired, as he has nothing more to prove. That being said, we wish Sergio all the best.
Top Rank signs Vijender Singh to a multiyear promotional contract.
According to Dan Rafael, Top Rank just signed the super middleweight Vijender Singh to a multiyear promotional contract. The thirty-three year old Singh (10-0, 7 KOs) won a bronze medal in the 2008 Beijing Games. He also represented India in the 2004 and 2012 Olympics. Top Rank is planning on debuting Singh early next year.
Lamphoon, Thailand
Wednesday, In Lamphoon, Thailand, Komgrich Nantapech (24-5, 15 KOs) will face Masayuki Kuroda (30-7-3, 16 KOs) in an IBF flyweight eliminator bout. Nantapech is currently the IBF Pan Pacific Flyweight Champion and Kuroda has won the Japan light-flyweight and flyweight titles.
Boxeo Telemundo
Boxeo Telemundo is Telemundo Deportes' number one Spanish language boxing program in the U.S. Boxeo Telemundo's fall season continues on Friday, November 23rd at the Auditorio Blackberry in Mexico City, Mexico.  Flyweights Ganigan Lopez and Ricardo Rodriguez will be featured in a 10 round bout, along with six additional fights on the card. The card will be broadcast live at 11:35 PM ET/PT on Telemundo and live streamed on Telemundo Deportes En Vivo app. TelemundoDeportes.com will have additional extensive news and content, including access to the weigh-in and exclusive behind-the-scenes content.
HBO World Championship Boxing, Atlantic City
On Saturday, November 24th, Dmitry Bivol (14-0, 11 KOs) will defend his WBA light heavyweight title against the former champion, Jean Pascal (33-5-1, 20 KOs). The event will be held at the Mark G. Etess Arena at the Hard Rock Hotel and Casino in Atlantic City. The fights will be broadcast at 10:00 pm (live ET/tape-delayed PT).
Monte Carlo
Matchroom Boxing and DAZN are promoting the third edition of the Monte-Carlo Boxing Bonanza on Saturday, November 24th, featuring Cruiserweight Denis Lebedev (31-2, 23 KO's) who will be defending his WBA title against the undefeated Mike Wilson (19-0, 8 KO's). The event will be hosted by Le Casino de Monte-Carlo and broadcast live on DAZN in the U.S. and Sky Sports in the UK. The ringwalk is scheduled for 4:00 pm.
Auckland, New Zealand
On Saturday, November 24th, Lucas Browne (26-1-0), the Australian former mixed martial artist and kickboxer, will be fighting against Junior Pati (13-22-1), a Samoan born New Zealander for the WBC Asia Silver Heavyweight Title. Pati is a cousin of  David Tua and is said to have a similar boxing style. Browne is hoping to get back into contention for a world title.
San Juan, Puerto Rico, November 24th
At the Sheraton Puerto Rico Hotel & Casino in San Juan, PR, Best Boxing Promotions will be featuring junior lightweights Christopher Diaz (23-1, 15 KOs) and David Berna (17-5, 16 KOs) in a 10 round bout, along with featherweights Luis "Popeye" Lebron and Jose Luis Gallegos, also scheduled for 10 rounds. Diaz, who is promoted by Top Rank, is looking forward to a strong comeback after suffering a loss in July to Masayuki Ito.
The ESPN special '42 to 1' Opened a Portal Back Into a Special Time For Me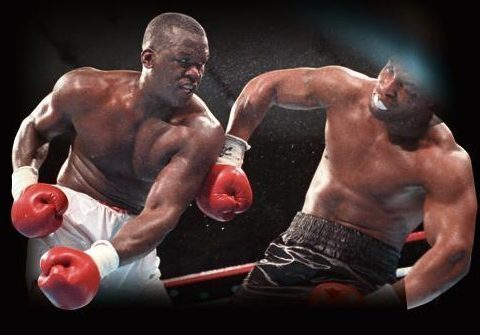 There are moments in life when you feel as if you somehow have been transported back to an event or an occasion that always will hold special meaning to the time traveler.
Watching ESPN's latest entry in its "30 for 30" documentary series, 42 to 1, was like that for me. Not that the 50-minute special, directed by Ben Houser and Jeremy Schaap, broke new ground or revealed much, if anything, I didn't already know. In fact, there was much behind-the-scenes stuff that might have been included and maybe even should have been, had the documentarians had more time to tell the familiar story of James "Buster" Douglas' epic upset of seemingly invincible heavyweight champion Mike Tyson on Feb. 11, 1990. But this particular stroll down memory lane is especially significant to me because, well, I was there. It wasn't the best prizefight or sporting event I ever covered live and in person, but it was the most compelling because it was arguably the biggest upset not only in boxing history, but maybe ever in the sports world. Being courtside for Villanova's shocker over Georgetown and Patrick Ewing in the 1985 NCAA championship basketball game pales by comparison.
"Forty-two to one stands right at the top," veteran Las Vegas oddsmaker Jimmy Vaccaro, who is an instrumental figure in the actual lead-up to Tyson-Douglas and throughout the documentary, said of the seemingly one-sided matchups he has made betting lines for during his long career and did not go as expected. "There's nothing even close to it. I'm tired of hearing about the `Miracle on Ice' (the 1980 U.S. Olympic hockey team, loaded with college kids, shocking the veteran Soviet Union squad in the semifinals en route to the gold medal in Lake Placid, N.Y.). Yes, we understand it was a big upset . But you know what? (The U.S.) was only a 3 to 1 underdog as opposed to a 42 to 1 favorite (Tyson). I think it's a little bit different.
"Forty-two to one? I'd lay 50 to one you'll never see it again."
Nobody with the possible exception of Douglas and a few fellow dreamers in his support crew thought that it might be possible for the often-unmotivated, frequently out-of-shape heavyweight from Columbus, Ohio, to cash the lottery ticket he had been given only because Tyson needed to fight somebody before he moved on to a scheduled June 1990 pairing with Evander Holyfield that both parties already had agreed to.
"Buster Douglas is a dog," Tyson's promoter, Don King, had dismissively said, not even attempting to throw a positive comment toward the designated victim who surely was about to become Iron Mike's 38th victim. "He's always been a quitter. Buster Douglas has a history of quitting. He quit with Tony Tucker in 1987. Really, that's why I chose him."
ESPN sports anchor Charley Steiner, on the evening the presumed massacre was to take place (which was actually the following day in Tokyo, 14 hours ahead of Eastern Standard Time), advised viewers that "Tonight's heavyweight championship fight might be best titled `30 seconds over Tokyo.'"
So why had I arrived in the Land of the Rising Sun eight full days before the first punch was thrown in earnest? Because my paper, the Philadelphia Daily News, was years away from having its travel budget slashed to the bone and because our then-executive sports editor, Mike Rathet, believed that there are certain athletes who were of such high interest that doing stories about them off TV simply would not suffice. Mike had dispatched another PDN writer, my colleague Elmer Smith, to Tokyo to report on Tyson's perfunctory second-round TKO of pudgy challenger Tony Tubbs on March 21, 1988. I figured my trip to Japan would end on a similarly quick and emphatic note, but then the beauty of sports is that nothing is ever absolutely certain.
The day before I headed to the airport, I attended, but did not cover, a fight card in Atlantic City where other reporters, including Robert Seltzer, my counterpart at the Philadelphia Inquirer, asked why the PDN was spending so much money to send me halfway around the world to witness a fight that seemed a foregone conclusion. "Because Tyson is Tyson," I replied, "and we want to be there if the mother of all upsets occurs."
In retrospect, maybe the mother of all upsets wasn't as long of a long shot as might have appeared at first glance. Tyson's personal life was unraveling; his marriage to actress Robin Givens was on the rocks, he had fired capable trainer Kevin Rooney nearly two years earlier and instead would have the Bobbsey twins, Aaron Snowell and Jay Bright, working his corner. He also, an inside source had advised several media members, was shuttling Japanese hookers in and out of his hotel suite at night as if they were a relay team passing the baton at an X-rated track meet. In a story authored by Eric Raskin for Playboy a couple of years ago, I was quoted as saying that, if sex really does sap a boxer's strength in the weeks before a bout, it was amazing that Tyson had enough energy to crawl into the ring before the opening bell.
Meanwhile, Douglas – whose potential never had been questioned, only his commitment to push himself in training – was in the best condition of his career, and his mind was right, too, having dedicated the victory he dared to believe he could get to his late mother, Lula Pearl Douglas, who had passed away less than three weeks earlier.
It was a jumble of circumstances that would have stamped Douglas as far less likely to have his butt kicked, had all information been available to the public. In addition to his litany of personal woes, an arrogant Tyson had made the same mistake that often brings down the luminously gifted. He figured he could just show up and win because, well, hadn't he always done that?
During a TV interview prior to squaring off against Douglas, a clearly bored Tyson dropped broad hints that he had not exactly punished himself into peak condition.
Q: Do you always go into the ring feeling like you're invincible?
A: Yeah.
Q: Let's get to Buster. What's you biggest concern going into this fight?
A: I got no concerns.
Q: What do you think Buster's …
A: I don't have any idea what he's thinking. I don't care. I'm a champion, you know what I mean?
So prohibitive a favorite was Tyson to continue his reign of terror that almost every sports book in Las Vegas didn't bother to post a line. That's where Vaccaro came in, unwittingly setting the stage and the now-legendary numbers for the title of the ESPN documentary.
"Well, almost none," Vaccaro said after an unseen voice mentions that every other sports book was taking a pass on Tyson-Douglas. "I did. Let me set the stage for you. In 1990, the biggest star in sports was Mike Tyson. `Iron Mike' was a knockout machine. In 37 fights he'd never been on the canvas. Never hurt, never challenged. Nobody thought James `Buster' Douglas would be any different. No one thought Buster could win.
"Back then I was at The Mirage and I decided we would take action on the fight. The favorite? Tyson, of course. The underdog, Douglas. The odds? Forty-two to one."
That where the steadily rising line stopped, in any case.
"Well, naturally everybody thought, including myself, that Tyson couldn't lose the fight," Vaccaro pointed out later in the program. "So the opening odds were set at 27 to 1. But I kept raising the odds to maybe get a bet  on James `Buster' Douglas. From 32 to 1 to 37 to 1, but we still couldn't get anyone to bet on the underdog until we got to the pinnacle – 42 to 1."
Even then, most of the bets that did come in were from well-heeled types who figured they'd put up a lot to get a little on what seemed to be a sure thing.
"We got a thousand, $1,500 here and there on Douglas," Vaccaro continued. "But, you know, we actually took about 10 bets on Mike Tyson at 42 to 1, meaning you'd have to bet $42,000 to win $1,000. One gentleman put up over $160,000 on one bet to win, like, $4,000. It was incredible."
Here's guessing that guy was looking for a tall building with a roof from which he could jump off after Douglas methodically beat up and finally stopped Tyson in the 10th round. The only time a window of opportunity opened for the soon-to-be former champ was when he connected with a ripping right uppercut that dropped Douglas for a nine count in round eight. Tyson supporters to this day insist that referee Octavio Meyran was slow with his count , but Douglas was looking straight at Meyran and knew he could get up before the toll reached 10. He then demonstrated he wasn't as hurt as he might have appeared by again seizing the upper hand with a dominant ninth round.
Alas, the mountaintop Douglas had just scaled proved to be a slippery slope. He had slain the most fearsome beast in the heavyweight jungle, all right, a feat that would bring him a $24 million payday for his first title defense, which came on Oct. 25, 1990, at The Mirage, against Holyfield. But the determined, in-shape Douglas had again slipped back into the shadows by then, and when he weighed in at a jiggly 246 pounds against Holyfield, 14½ more than he had for Tyson, there was a mad rush toward the betting windows by attendees hoping to get a hefty wager down on Holyfield before the odds shifted. The race belonged to the swift as Holyfield delivered a beautiful counter right to win by knockout in the third round.
At 58, Buster Douglas appears to be fat and happy these days. You can live a pretty good life if you are intent on making a $24 million windfall last, and the fighter previously known for wasted potential still is riding the high surf generated by one magical performance. He now serves as a boxing instructor to young kids in the same Columbus gym where his late father, a tough middleweight named Billy "Dynamite" Douglas, first dreamed of making his son into the world titlist he never got to be himself. It is a success story with only one undeniably positive chapter, but that sometimes is more than other people ever get a whiff at when the book of their lives is written.
I came back from Tokyo with the kind of memories that aren't easily erased. One of my sons received my souvenir program; he now lives out of state and I don't see him as often as I would like. I hope he held onto it because I suspect it might be worth something now.
Bernard Fernandez is the retired boxing writer for the Philadelphia Daily News. He is a five-term former president of the Boxing Writers Association of America, an inductee into the Pennsylvania, New Jersey and Atlantic City Boxing Halls of Fame and the recipient of the Nat Fleischer Award for Excellence in Boxing Journalism and the Barney Nagler Award for Long and Meritorious Service to Boxing.
Editor's Note: ESPN's "42 to 1" premiered Tuesday evening, Dec. 11, at 9:00 PM EST. The next showings are scheduled for 2:00 AM Wednesday morning, Dec. 12, on ESPN2, Sunday, Dec. 16, at 5 PM on ESPN2, and Sunday, Dec. 16, at 9:00 PM on ESPN. All times Eastern.
Check out more boxing news on video at The Boxing Channel
To comment on this article at The Fight Forum, CLICK HERE
Three Punch Combo: My Odd Choice for Upset of the Year and More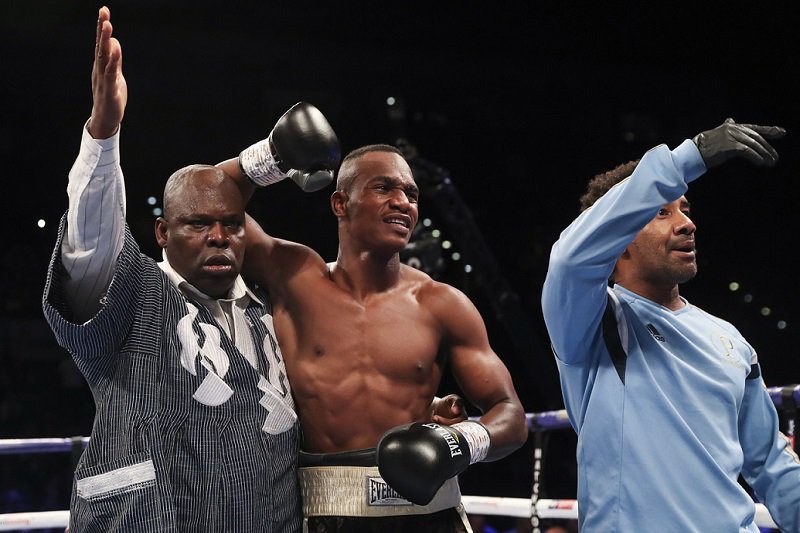 THREE PUNCH COMBO: On Saturday night, Saul "Canelo" Alvarez (50-1-2, 34 KO's) makes his 168-pound debut when he faces Rocky Fielding (27-1, 15 KO's) at Madison Square Garden in New York. Fielding is a substantial underdog and most experts would be surprised if Fielding was even remotely competitive.
Given that he is such a big underdog, Fielding would seemingly be a lock for Upset of the Year if he were to win. But a much bigger upset, albeit in not a high profile fight, occurred earlier this year.
Sam Eggington was added to the Amir Khan-Samuel Vargas card on September 8th  to simply get in some work. Two weeks later, he was slated to face Brandon Rios on a big stage on the Joshua-Povetkin undercard. The opponent chosen for Eggington's tune-up was little known Hassan Mwakinyo of Tanzania.
Mwakinyo (pictured) entered the bout with a record of 11-2 with 7 knockouts. All but one of his fights had taken place in Africa and he hadn't defeated anyone of note. He had one knockout loss to a 5-6-5 fighter and his other loss was by wide decision when he traveled to Moscow to face undefeated prospect Lendrush Akopian. Now, Mwakinyo was traveling on late notice to Eggington's backyard in the UK to face a fighter who was 23-4, had won several regional belts, and had never been stopped.
Eggington was a lock-solid favorite. Some sportsbooks had Eggington at minus -10000 (100 to 1) at fight time while others had him a little lower. There are no sure things in boxing but this fight was as close to a sure thing as there was in the eyes of the sportsbooks.
Eggington got off to a good start in round one and seemed to be on his way to the expected dominant knockout win. But with ten seconds remaining in the round, Mwakinyo clipped him with a counter left hook. Eggington sagged back into the ropes and was visibly hurt. Mwakinyo teed off on Eggington for the final few seconds in the round before the bell rang.
Mwakinyo hurt Eggington with a counter right to open the second round and battered Eggington around the ring, landing countless clean punches to Eggington's jaw. About a minute into the round, with Eggington eating so many clean punches, the referee was forced to jump in and stop the fight.
End of the year lists tend to focus on high profile fights and fighters, but that should not always be the case. As far as Upset of the Year in 2018, there was no bigger shocker in my opinion than when little known last minute opponent Hassan Mwakinyo defeated Sam Eggington.
IBHOF Voting Process – Transparency and Changes Are Needed
This past week, the International Boxing Hall of Fame in Canastota, NY released its 2019 class. Each year, three fighters are elected in the Modern category. This year's honorees are Donald Curry, Julian Jackson and James "Buddy" McGirt.
The selections have sparked plenty of debate. And I think it is finally time for the IBHOF to not only become more transparent in the voting process but to also make some long needed changes.
Only the IBHOF views the final ballots and is aware of the final tallies. Right or wrong, this has led to rumors about what it really takes for someone to get elected in the IBHOF. I don't buy into the rumors myself but I think it is time for them to get squashed once and for all.
My suggestion is simple. The IBHOF should have a livestream of them opening the ballots and tallying the votes. Read the name of the person who submitted the ballot and who they voted for. This is not meant to open the voter to any critique but to make sure their ballot is tallied correctly. And it also lets everyone know the exact results. That would put to an end any rumors about the voting process.
Also, changes are needed to the voting process. For one, why set the number at three for the Modern category every year? There needs to be a percentage threshold, say 65% of the vote, for someone to qualify for induction. Whoever hits that number each year is elected whether it is one, five, ten, etc.
Second, for whatever reason it seems voters tend to favor fighters in the Modern category who fought often on American television and somewhat ignore those whose careers were fought off US television. With streaming today, this issue could go away over time but right now needs to be addressed.
My suggestion would be to break up the fighters on the ballot by the decade they primarily fought and then to list certain statistics of each fighter as a side by side comparison. Stats would consist of some of the following: career record, world titles won, number of successful title defenses, number of champions defeated, number of Hall of Famers defeated and other relevant stats.
I'm certain that some voters already look at these stats, but I'm not sure this is always the case. By putting these measurable statistics on the ballot, it at least gives each voter something to think about (and maybe could cause them to do further research) before filling out the ballot. And that may give more consideration to fighters who weren't seen as often on US television.
It is time for the IBHOF to make some badly needed changes to the voting process. Doing so will ensure the credibility of the IBHOF for years to come.
Under The Radar Fight
There will be plenty of live boxing on streaming services this coming week. ESPN+ has cards on Friday and Saturday. And, of course, there is the big card on Saturday evening on DAZN headlined by Canelo Alvarez. With so many fights on the docket, there is bound to be at least one solid fight slipping deep under the radar.
Stashed deep on the undercard of Alvarez-Fielding, Sadam Ali (26-2, 14 KO's) returns to the welterweight division to face veteran Mauricio Herrera (24-7, 7 KO's). Ali is only a year removed from his biggest win when he won a 154-pound title belt against the legendary Miguel Cotto. However, Ali is coming of a devastating knockout loss in his first defense against Jaime Munguia in May. In that fight, Ali showed a lot of courage but absorbed a tremendous beating before the fight was stopped in round four.
So how much did Munguia take out of Ali? And is going back to 147 going to provide resurgence in Ali's career? We should know more after his contest with Herrera.
Herrera last fought in August of 2017 when he won a majority ten round decision over Jesus Soto Karass. That fight was a war and Herrera proved in winning that he still had something in the tank.
Ali is a boxer puncher who has a penchant to mix it up with his opposition. Herrera was once a technician but as he has gotten older has been more willing to exchange with his opponents. Given the styles, I see a very entertaining fight. Ali is more talented but, as I alluded to, there are questions as to exactly what he has left in his tank following the beating he suffered at the hands of Munguia.
This is an interesting, well matched welterweight crossroads fight and I am very intrigued to see how it plays out.
Check out more boxing news on video at The Boxing Channel
To comment on this article at The Fight Forum, CLICK HERE
The Hauser Report: USADA, VADA, and the State Athletic Commissions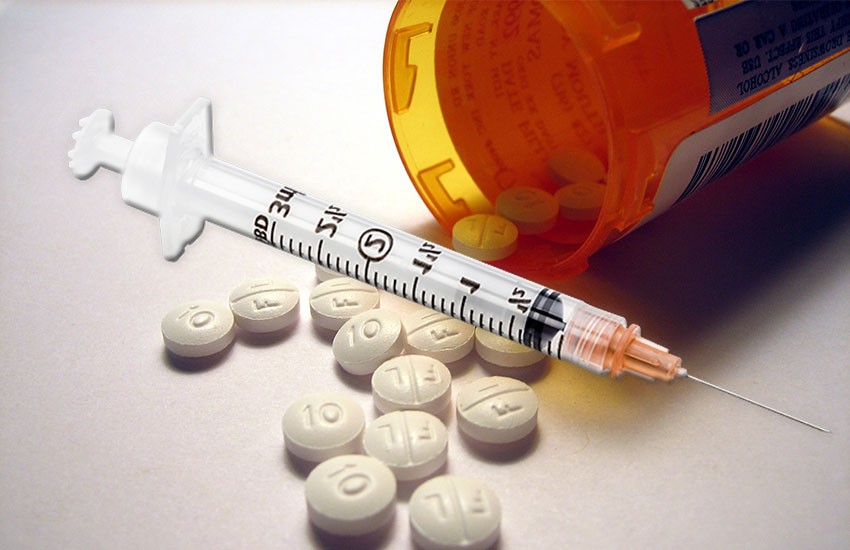 On September 7 of this year, I posted an investigative report on this website entitled "1,501 Tests, One Reported Positive? What's Going On with USADA and Boxing?"
The article was based on data taken from USADA's own website in addition to interviews with state athletic commission personnel and experts in the field of performance enhancing drugs. It raised troubling questions regarding the role that USADA plays in boxing today.
USADA has been testing professional boxers for performance enhancing drugs since 2010. As of September 6, 2018, its website stated that it had administered 1,501 tests on 128 professional boxers through August 22 of this year. Yet in all these years, USADA had reported only one adverse finding regarding a professional boxer to a governing state athletic commission.
By way of comparison, Dr. Margaret Goodman (president of the Voluntary Anti-Doping Association, which is widely regarded as the most credible testing organization in professional boxing) reported that close to four percent of the tests for illegal performance enhancing drugs conducted by VADA come back positive. Using the four-percent benchmark, one would have expected that 60 of the 1,501 tests conducted by USADA would have yielded a positive result.
Virtually all of USADA's tests were administered in conjunction with fights in which companies controlled by Al Haymon had a vested financial interest. The most common venues for the fights in question were Nevada, California, and New York.
What has happened since then?
First, USADA has now conceded to multiple third parties (who request that their names not be mentioned in this article) that there was more than one positive test result but that USADA chose to adjudicate these matters internally without reporting the positive test result to the opposing fighter's camp or state athletic commission that had oversight responsibility with regard to a given fight.
This is consistent with many of USADA's contracts, which purport to allow it to adjudicate positive test results without notice to persons and entities with a legitimate interest in the outcome of these tests. However, it runs contrary to the rule in many states that, in the event of a positive drug test, judgments regarding mitigating circumstances must be left to the governing state athletic commission.
As recently as November 23 of this year, Bob Bennett (executive director of the Nevada State Athletic Commission) stated unequivocally that the NSAC must be notified of any adverse findings related to PED tests in and out of competition and that the NSAC has jurisdiction over all adverse findings for PED's.
It should also be noted that it appears as though every positive test result adjudicated internally by USADA with regard to a professional boxer was adjudicated in favor of the boxer, since there have been no reported adverse findings other than the acknowledgement, after the news leaked on the internet, that Erik Morales tested positive for clenbutereol in 2012.
Second, and equally significant, it appears as though USADA – for the time being at least – has stopped testing professional boxers for performance enhancing drugs.
According to postings on the USADA website (updated through December 7), the most recent tests conducted on professional boxers by USADA were administered to Danny Garcia and Shawn Porter, who fought each other at Barclay's Center on September 8, one day after this writer's investigative report was posted.
In other words, a company that tested more than fifteen hundred professional boxers over the course of eight years appears to have suddenly stopped testing professional boxers.
In recent years, USADA has charged in excess of $30,000 for drug testing for each fight. The amount was $150,000 for Floyd Mayweather vs. Manny Pacquiao. Multiply these numbers by more than 1,500 tests and it's a lot of money to walk away from. Did USADA decide that the spotlight was getting too bright?
The Voluntary Anti-Doping Association (VADA) doesn't catch all of boxing's drug cheats any more than the Internal Revenue Service catches all tax cheats. But it catches some of them.
On September 20, 2018, it was announced that a test for performance enhancing drugs conducted on Manuel Charr by VADA had come back positive for epitrenbolone and drostanolone (banned anabolic steroids).
On September 27, it was revealed that a test administered to Billy Joe Saunders by VADA had come back positive for oxilofrine (a banned stimulant).
In other words, VADA reported more positive tests for banned PEDs to supervising state athletic commissions in eight days than USADA has reported in eight years.
Given the fact that USADA charges roughly twice the amount for PED testing that VADA charges, one might ask why anyone in professional boxing would test with USADA. Unless a "get-out-of-jail-free" card comes with the test results.
Andy Foster is executive officer of the California State Athletic Commission. In recent years, he has evinced an admirable commitment to the health and safety of fighters and the integrity of boxing.
Multiple sources say that Foster has made it clear to promoters that he is uncomfortable with the pattern of USADA's reported test results for boxing and would prefer that promoters use VADA or another reliable testing agency until the issue is resolved. On December 5, Foster told this writer, "It's the weirdest thing. USADA has reported lots of positive test results for MMA but none for boxing. When it comes to boxing, I feel much more comfortable with VADA."
The recent PED controversy involving Canelo Alvarez is also instructive.
Alvarez was scheduled to fight a lucrative rematch against Gennady Golovkin in Las Vegas on May 5, 2018. But on March 5, it was revealed that urine samples taken from Canelo by VADA on February 17 and February 20 had tested positive for clenbuterol. Alvarez said that the positive tests were the result of his having inadvertently eaten contaminated meat. But the Golovkin camp refused to let the matter rest and pressed the issue with the Nevada State Athletic Commission.
A March 15 letter sent on behalf of Golovkin to the NSAC and VADA demanded that the commission hold Alvarez to a standard of strict liability insofar as the presence of clenbuterol in his system was concerned. The letter also asked that the NSAC conduct an investigation and hold a full hearing with regard to possible performance enhancing drug use by Canelo.
On March 20, Golovkin raised the ante further when he met with reporters and declared, "I'm a clean athlete. After the first fight, I knew he was not clean. It's not Mexican meat. Canelo is cheating. They're using these drugs and everybody is just trying to pretend it's not happening."
On March 23, the Nevada State Athletic Commission announced that Alvarez had been temporarily suspended as a consequence of the two positive tests and that the matter would be finally adjudicated at an April 10 commission meeting. On April 3, Canelo announced that he was withdrawing from the fight. Then, on April 18, the NSAC voted unanimously to approve a settlement agreed to by Alvarez that called for Canelo to be suspended for six months retroactive to the date (February 17) of his first positive test for clenbuterol. There was no admission of wrongdoing on Canelo's part. But there was an acknowledgement that clenbuterol had been present in his system.
On May 15, Alvarez signed up for a full year of VADA testing and paid the $50,000 cost out of his own pocket. His rematch against Golovkin was rescheduled for September 15 and Canelo emerged with a majority-decision triumph.
So let's look at what happened. A positive test result was properly reported. There was a sanction. Alvarez then came back, tested clean twenty times in an enhanced VADA program, and beat Golovkin.
Now suppose hypothetically that Alvarez had been tested by USADA, not VADA. Suppose USADA advised the Canelo camp of his positive test for clenbuterol and was told, "Canelo says he never used clenbuterol. It must have come from contaminated beef." And suppose further that USADA said, "That sounds like a reasonable explanation. We'll adjudicate this internally and give the fighter an inadvertent use waiver. There's no need to report it to the Golovkin camp and Nevada State Athletic Commission and bring the fight down."
That would have avoided interfering with a major promotion. But it would also have overlooked the presence of an illegal performance enhancing drug in a fighter's system.
Unfortunately, some jurisdictions still don't understand the implications inherent in the use of illegal performance enhancing drugs. Others would rather pay lip service to the issue than deal forcefully with it. And there are significant loopholes in some testing protocols.
Jermall Charlo and Jermell Charlo are two of the most talented fighters in boxing today. Jermall is the World Boxing Council "interim" middleweight champion. Jermell holds the WBC 154-pound belt. As such, the Charlos are subject to the World Boxing Council Clean Boxing Program which requires them to keep VADA apprised of their whereabouts, be reachable by telephone at all times, and be subject to spot testing for performance enhancing drugs at any time.
On November 1, 2018, VADA collection officers went to pick up blood and urine samples from Jermall and Jermell Charlo at their respective homes and were told that neither brother was at home nor would they be at the gym that day. Neither brother picked up his phone at the contact number given to VADA when he was called. And no one could (or would) tell the collection officers where Jermall and Jermell Charlo were.
This is known in drug-testing as a "missed test" or "unsuccessful collection attempt."
As per the terms of the World Boxing Council Clean Boxing Program, VADA immediately notified the WBC, the Association of Boxing Commissions, and Al Haymon (who represents the Charlos). Because the Charlos are scheduled to fight in separate bouts at Barclays Center in Brooklyn on December 22, VADA also notified Kim Sumbler (executive director of the New York State Athletic Commission) Nitin Sethi (the commission's chief medical officer), and Tom Brown (who is promoting the December 22 fights).
The WBC Clean Boxing Program is an important initiative. The sanctioning body deserves credit for setting up a PED-testing program with protocols pursuant to which missed tests and positive test results are reported to the governing state athletic commission and other appropriate parties. But the WBC program allows for two missed tests within a one-year period without the imposition of a significant penalty (such as a fighter being stripped of his title).
On November 28, the WBC issued a statement that read in part, "Every single fighter who is enrolled in the WBC Clean Boxing Program is responsible for his acts. It is important for the WBC to clarify that both Charlos have been tested in the past and that the infraction they are facing is a missed test which has been acknowledged and they will be responsible to pay the corresponding fine. It is very simple. If you are chosen for testing and are not available for the collector to test you, you will be incurring a missed test penalty. It is of extreme importance that every fighter updates their whereabouts forms with VADA at all times."
The WBC declined to reveal the amount of the fine imposed on the Charlos. But in a November 29 email, Alberto Leon (chief legal counsel for the WBC) advised, "In general, for a first whereabouts failure, the fine is limited to the actual costs of collection incurred which so far have fluctuated between $750 and $950 depending on the location of the collection effort."
In today's world of microdosing, many illegal PEDs leave an athlete's system within twenty-four hours. The unfortunate message sent by the WBC regarding the Charlos is, hypothetically speaking, if a fighter takes an illegal performance enhancing drug and, by chance, VADA shows up to test him while the drug is still in his system, the fighter can simply "miss" his test and pay a small fine.
But the matter didn't end there. On November 27, Jermall Charlo tweeted, "Missed the Test not Failed you idiots. It's Random and wbc program or Whoever they are Randomly chose a day we were out of town doing promotional stuff on Fox for the Next fight. Get ya facts straight. I like I said Haters must Hate it's the job."
As previously noted, the Charlos are scheduled to fight at Barclays Center on December 22. The New York State Athletic Commission acknowledges having been advised of the missed tests but initially maintained in a November 30 email that "The VADA and WADA [World Anti-Doping Agency] programs are separate from the New York State Athletic Commission's Rules & Regulations."
In other words, according to the New York State Athletic Commission, the missed tests were a matter for the WBC, not the NYSAC, to resolve. That was a ludicrous position and, three days later, the commission backtracked, saying, "The NYSAC is indeed investigating this matter fully and takes it very seriously. We are undertaking specific actions as part of this investigation and are in regular contact with the promoter, the combatants involved, and their seconds."
These "specific actions" are said to include additional tests administered to the Charlos at the direction of the NYSAC. That's a case of too little too late given the transitory nature of performance enhancing drugs in a fighter's system.
The NYSAC should have acted on the Charlos' situation in early November. Then, if it felt that a remedy similar to Nevada's handling of Canelo Alvarez was warranted, the December 22 fight card could have been reconfigured. At this late date, no one expects the NYSAC to interfere with the card.
But let's follow up with a few questions in response to Jermall Charlo's tweet. Questions that the New York State Athletic Commission should ask at a hearing with Jermall and Jermell Charlo under oath.
Where were the Charlos doing their out-of-town promotional work for Fox? Presumably, there's a record of their travel. What, specifically, was the promotional work? Who did they meet with? Why didn't they answer their phones when the VADA collection officers attempted to reach them? VADA could have sent collection officers to collect blood and urine samples in whatever city the Charlos were in. Jermall and Jermell Charlo might be totally innocent of any wrongdoing. But suppose it turns out that they weren't out of town that day? That would be a problem, wouldn't it?"
Meanwhile, after Jarrett Hurd knocked out Jason Welborn on the undercard of Deontay Wilder vs. Tyson Fury at Staples Center on December 1, Jermell Charlo climbed into the ring to challenge Hurd. The two men jawed back and forth with Hurd saying, "Answer the phone. I got the date."
"My phone is always on," Charlo responded.
Except when a VADA collection officer calls.
As noted earlier, virtually all of the tests that USADA has administered with regard to professional boxing have been in conjunction with fights in which companies controlled by Al Haymon had a vested financial interest. Haymon is known for looking after his fighters' best financial interests. But he has a fiduciary duty to all of the fighters he represents, not just the A-side fighters. This fiduciary duty should include taking all reasonable steps to ensure that none of his fighters are put in the ring to face opponents who have increased their punching power through the use of illegal performance enhancing drugs.
Like the Charlos, Errol Spence is an Al Haymon fighter. He's also deservedly near the top of most pound-for-pound lists.
According to postings on the USADA website, Errol Spence has been tested 35 times by USADA. Did any of these tests come back positive? Were there any "missed" tests? Did USADA ever give Spence a therapeutic use exemption or inadvertent use waiver?
One person who'd like to know the answer to these questions is Victor Conte.
Conte was first known to sports fans as the mastermind behind the BALCO scandal. In recent years, he has been a positive force for education and reform and now works with athletes as a conditioner and nutritionist at a facility in San Carlos, California, known as SNAC (an acronym for Scientific Nutrition for Advanced Conditioning).
In late-October, Conte agreed to help Mikey Garcia prepare for a scheduled March 16, 2019, fight against Errol Spence. But he made it a precondition to his involvement that both Garcia and Spence enroll in VADA.
"So far," Conte says, "Mikey has been willing to enroll, and Errol has been dragging his feet. Now I'm told that Errol and Al Haymon will agree to ten weeks of testing starting on January 5th. Ten weeks of VADA testing is better than none. But why the wait?"
"It's common knowledge," Conte continues, "that the benefit an athlete retains from using certain performance enhancing drugs carries over for months. In fact, you don't perform at your best when you're actually on the drugs. You get maximum benefit after the use stops. It all depends on what an athlete was taking, how much he was taking, how long he was taking, and when he cycled off. So my question is, 'If Errol Spence and Al Haymon aren't hiding anything, why couldn't VADA testing have started in November?'"
"And there's another point I'd like to make about Errol," Conte continues. "When a person uses testosterone, part of it converts to dihydrotestosterone and the rest converts to estrogen. And when that happens, it can cause the tissue around the nipples to swell. Technically, the condition is called gynecomastia. Some people who use testosterone get gynecomastia. Others don't. It depends on one's genetic disposition. Body-builders treat the condition by using Tamoxifen or Arimidex to shrink the tissue."
And what does that have to do with Spence?
"I was in Las Vegas on September 15 and went to something called the Boxing Fan Expo," Conte answers. "Errol was there. I got within a few feet of him. He was wearing a white shirt, and I saw what I believe were signs of gynecomastia. If you've seen a fighter in the past without gynecomastia and then you see him with it, it causes suspicion. Errol is a hell of a fighter. I have no reason to not like him and I'm not saying that Errol is using anything inappropriate. But I'm suspicious, and Errol knows it."
At present, many state athletic commissions are reluctant to push hard on the issue of performance enhancing drugs because they fear that doing so will lead promoters to take big fights to other jurisdictions. But illegal PED use is analogous to fighting with loaded gloves. In each instance, the aim is to gain a competitive advantage and inflict more physical damage on an opponent by cheating. Everyone in boxing who lets this issue slide is complicit.
It's ridiculous to think that Margaret Goodman and VADA can put a thumb in the dike and stop the flow of illegal performance enhancing drugs in boxing. Accomplishing this end will take a concerted effort by state athletic commission officials, sanctioning body officials, promoters, managers, fighters, members of the media, and law enforcement authorities.
Meanwhile, as an interim step, the New York, California, and Nevada state athletic commissions should ask USADA for the following:
(1) Copies of all contracts entered into by USADA for the testing of any professional boxer in conjunction with any fight that has taken place in their jurisdiction since January 1, 2016.
(2) Copies of all test results (complete test results, not just summaries) and all other documents that embody the results of tests conducted pursuant to these contracts.
(3) Copies of all documents that relate to instances, if any, where USADA, pursuant to these contracts, adjudicated issues that arose in conjunction with a positive test for one or more substances that are prohibited under the WADA code.
(4) Copies of all documents that relate to any instance where, pursuant to these contracts, USADA departed from World Anti-Doping Agency standards in adjusting the permissible level of any drug that might be found, or was found, in a professional boxer.
To help evaluate this data, USADA should also be asked with regard to all fights that have taken place in each respective state since January 1, 2016:
(1) On how many occasions has the "A" sample of a professional boxer tested by USADA come back positive for a substance that is prohibited under the WADA code?
(2) On how many occasions has a professional boxer "missed" a test?
USADA is skating on thin ice when it comes to boxing. An exploration of its conduct here might provide a window onto its testing of other athletes. For example, United States Olympic athletes.
If a government entity with subpoena power decides to seriously investigate, the implications could extend far beyond boxing. Maybe USADA will test clean. Maybe not.
Thomas Hauser can be reached by email at thauser@rcn.com. His next book – Protect Yourself At All Times – was published by the University of Arkansas Press this past autumn. In 2004, the Boxing Writers Association of America honored Hauser with the Nat Fleischer Award for career excellence in boxing journalism.
Check out more boxing news on video at The Boxing Channel
To comment on this article at The Fight Forum, CLICK HERE