British Boxing 2018 In Review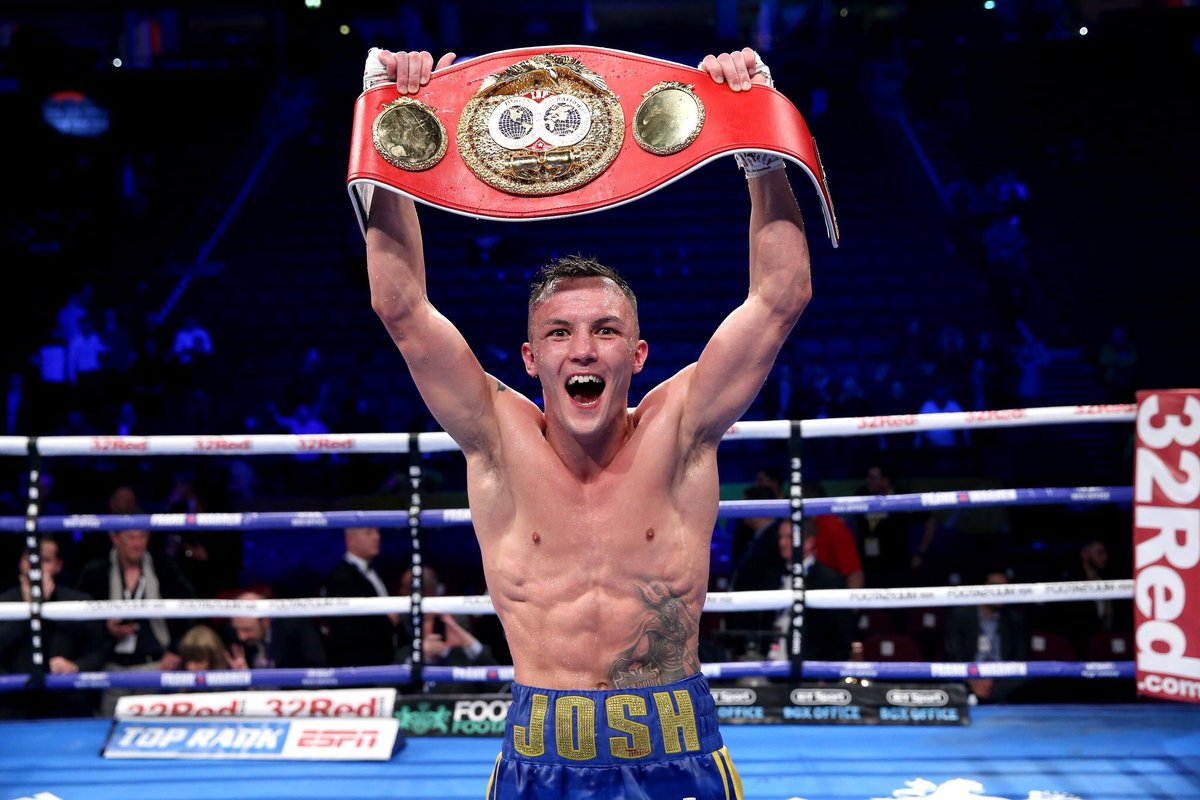 BBC boxing correspondent Mike Costello this week called British boxing "the envy of the world" to the vocal approval of his sidekick Steve Bunce. A touch jingoistic, perhaps, but far from an unreasonable position for all that.
Britain currently boasts three of the five best heavyweights in the world, the best super middleweight, two of the five best featherweights and more than ten percent of the fighters currently ranked among the TBRB rankings.
Anthony Joshua has even crept on to one or two pound-for-pound lists.
It's been one hell of a year for the British fight game whichever way you cut it and that's been reflected in enormous paydays and even bigger crowds. Below, we look at the British scene specifically, naming the British Fighter of the Year, the British Fight of the Year and the British Trainer of the Year, among others. Making selections in every area was difficult. That's a sign of a sport in ruddy health and with many of the winners triumphing in performances they turned in at the very end of the year it is likely to get healthier in 2019.
That, as the man once said, is in the cut.
Here's what's in the book.
 British Fighter of the Year: Josh Warrington
"The problem with Josh Warringon," wrote Forbes.com in previewing his match with Lee Selby this past March, "is he fights like a guy with an 8.5 percent KO ratio…I have Lee Selby winning by unanimous decision and setting up a meeting with Carl Frampton later this year."
Warrington has stood as the underdog for as long as he can remember, only his rabid and unflinchingly loyal fanbase in Leeds, England seeming to consistently believe in him.
"Before I fought Joel Brunker people were saying "Brunker will have him out of their in five."  Then," he told Boxing News before this month's meeting with Frampton, "they said Hisashi Amagasa was going to blast me out.  Then they said Kiko Martinez was going to blast me out.  It didn't make me angry but…I just didn't understand why."
Selby was ranked the #4 featherweight in the world at the time of his meeting with Warrington, who was then ranked #9. The result of the fight was not debatable, despite the odd split-decision victory rendered for Warrington on the night. Selby did good work in the middle rounds with a sharp body-attack but Warrington continued to press.  Selby's vaunted jab was almost worthless, like throwing paper darts at a tiger.
Warrington had derailed a British superfight in Selby-Frampton but the British boxing press and public seemed satisfied that Warrington-Frampton would make for a reasonable substitution, a good fight that would see Frampton restore the natural order.
Warrington didn't get the memo.
Instead, he out-fought and out-thought a fighter who was supposed to be a level above him, too good to lose, a marked favorite. The first round was the fight in microcosm. Warrington stood ring center throwing punches which, if not quite wild, were uncontrolled, out-hitting Frampton, who stood his ground. But Warrington didn't just fly in and start swinging. He feinted, threatening right hand shots by coming square, before quickly moving back into an orthodox stance, scampered forwards on quick feet, led with a technically sound jab which helped partially neutralize Frampton's supposedly superior jab, and then, when he'd done all the hard work and forced a disorganized retreat, he let rip. It was thrilling, brilliant, and he had the chin and the engine to make it work.  He was faster, stronger, had a superior fight plan, and most of all, he was better. Given Frampton's pedigree and one-time pound-for-pound status, that is enormously impressive
When the referee lifted the underdog's hand once more at the end of twelve scintillating rounds, the argument as to who was the British fighter of the year was over.
British Fight of the Year: Dillian Whyte KO11 Dereck Chisora
On the same night as Warrington was anointed the best of British in Manchester, Dillian Whyte and Dereck Chisora were staging an even better fight in London.
It was the fight Chisora most wanted, a rematch of his desperately narrow and brutal points defeat in their fight of the year candidate from December 2016. The rematch broke the mold in that it was even better than the first.
Chisora, who defines his style of pressure and brawl as "rolling thunder" (though he also compared himself to laxative pills in the build-up), rolled out of his corner throwing meathook right hands to the body; Whyte dialed in his counter right-hand. Battle-lines were drawn in mere seconds and they would be savagely contested throughout.
The difference between this and their first fight was Chisora's conditioning. Happy to nestle on the ropes and duke it out in some of his recent contests, Chisora was pushing, pushing, pushing his man while Whyte looked to out-box and out-slug the man driving him back. Whyte's defensive deficiencies combined with Chisora's face-first pursuit saw each man swallow and hold bombs while they roughed each other up inside, heads, low-blows and two deducted points for Chisora.
But he took hardly a step back. Over and over again Whyte rattled him with a big punch but Chisora's force of will brought him straight back, armed with that thunder.
After every round it seemed the pace must slow or a man must wilt. Even when the end came it was no breach of heart or conviction but rather a sudden disconnection of Chisora from body by a single punch that left him under a deep blanket of darkness on the canvas. It was as dramatic an ending to a fight as can be imagined and it is the reason there is no separate knockout of the year category.
The brilliance of a fight can often be defined in the testimony of the winner for the loser. Despite a prickly personality and a tendency to speak the worst of his foes, victorious and defeated, Whyte was effusive.
"Chisora is a fighting man. He's not a boxer, he's not a technician he's a fighting man. He's a black Viking, he'll hit you with anything. The more you hit him, the more he keeps coming.
"Dereck's a tough dude, man."
British Breakthrough Fighter of the Year: Charlie Edwards
In September of 2016 English flyweight champion Charlie Edwards stepped up to take on the world's #2 at 112lbs, John Riel Casimero, then coming off a four round stoppage of Amnat Ruenroeng. It was an ambitious and a questionable move and most people expected to see him brutalized.  He was, in ten brave rounds.
Six fights later, having strung together consecutive wins against non-elite opposition and helped nurse his mother through a life threatening illness, Edwards landed another title shot this December against the best flyweight in the world: Cristofer Rosales.
The same Cristofer Rosales who looked so lethal in stopping Daigo Higa, who had knocked out every one of his fifteen opponents going into that fight; who looked outright frightening butchering a fighter who likely would have been a favorite over Edwards himself, elite prospect Paddy Barnes. Edwards was expected once again to show bravery while suffering pain before inevitably succumbing.
Instead, the 25 year old Surrey man turned in a performance of such high quality it took me some time to understand what it was I was seeing. His use of footwork to control the space was that of a much more seasoned fighter; his patience and understanding of the rhythm of the fight was a picture of maturity, his timing beautiful, his management of his punches – here quick and sharp, there more stinging – was quite extraordinary.
All of this against a man who has fought more top-ten ranked opposition than Edwards has been scheduled to fight ten rounds.
It was not an exciting fight, just a stunning one. Had Edwards eked out a narrow, disputed decision I would have been quite surprised; to see him out-box Rosales and win clearly was almost surreal.
Edwards put both the flyweights and the super-flyweights on notice and there are some challenging fights on his horizon for 2019, but win, lose or draw he has already exceed the expectations of everyone but himself, his team, and his family.
In other words, the only people who matter.
British Prospect of the Year: Dean Sutherland
My kilt may be showing a little with this selection but I've gone for twenty-year old Scotsman and light-welterweight Dean Sutherland as my British Prospect of the Year for 2019. Currently 4-0 as a professional fighter, Sutherland may seem a little premature but it's worth noting that he has the ambition to match my selection, talking openly of a British or European title shot by the end of the New Year. If this seems ridiculous it's worth noting that Sutherland brings a wealth of combat experience from the ranks of kickboxing, where he gained multiple titles including the 67kg ISKA Full Contact Title; this means little more to me than it probably does to you, but I'm told it's an impressive feat.
For decades, Muay Thai has been providing cross-over stars in the western discipline, men like Saensak Muangsurin who won a title in his fifth professional contest, Samart Payakaroon who  fought for one in his twelfth, or Yokthai Sithoar who managed it in his eleventh.  The point is, full contact ring experience counts for plenty across disciplines and for all that kick-boxing is less successful at providing champions in the professional boxing ranks, it has happened.
Whether or not that is Sutherland's destiny is a question that will only be answered at the end of a hundred miles of bad road; kickboxing is well and good but we all know the special questions posed of a chin by professional boxing. His heart, too, will no doubt be more tested than that of fighters with similar records.
What we do know is that he is a swift, assured and accurate puncher armed with speed and composure.  He's out twice before March; coming to a television near you by December.
British Trainer of the Year: Ben Davison
Ben Davison was no doubt somewhat bemused when an obese, alcoholic, suicidal and depressed Tyson Fury gate-crashed the workout he was holding for other fighters and, in his own inimitable style, took over.
Later, and inevitably, in a bar, Davison thought the huge heavyweight was joking when he told him:
"If you can get numbers of each one of those girls, I'll let you train me."
Game, Ben gave it a whirl and was astonished when, upon producing two phone numbers, Tyson stayed true to his word.
"It's all about confidence," Tyson would say breezily when recalling the selection process for the key member of his camp. "If he's not confident enough to approach them two girls, how can he handle me?"
For many, it was a bad joke. Davison had no experience at such a lofty level and was in no way qualified to handle such a brilliant yet delicate asset. But Davison unlocked the key to motivating Tyson in a matter of days. He kept it fun and non-adversarial. The fallout between Tyson and his uncle, Peter Fury, was unpleasant and apparently for keeps. The chemistry between Ben and Tyson was there for all to see from the very start.
But, press repeatedly asked anyone but Tyson and Ben, what was it that would happen when the crucial moment came in the corner of a big fight? How would Ben, with so little experience, find the answer much less the words? It was all well and good taking a series of weight loss classes and having a giggle but what about when it came to the crunch?
Those questions were answered much more quickly than we could have supposed. Tyson and Ben seemed to have jumped the shark when they took a fight with Deontay Wilder so soon after their return to action, but Fury didn't just look good; he seemed entirely to outclass his befuddled opponent. When Wilder eventually landed a meaningful punch and Tyson visited the canvas, we were treated to the sight of Ben Davison standing between hall of fame trainer Freddie Roach and first ballot hall of fame fighter Ricky Hatton, calmly dominating the corner with sage advice.
It has been suggested in one or two corners that he has done nothing but wax a Porsche; often the people doing the suggesting are the same ones who said that Tyson would look lost without former trainer Peter Fury.
The fact is that with Ben Davison in his corner, Tyson Fury has looked better.
Check out more boxing news on video at The Boxing Channel
To comment on this article in the Fight Forum, CLICK HERE
Jim Gray, To His Discredit, is Too Often 'The Story'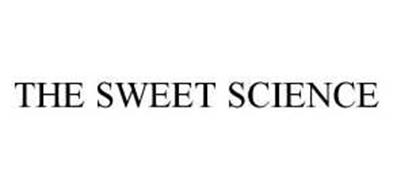 Showtime's widely-connected Jim Gray is the ultimate networker, insider, and friend to the stars (from Jack Nicholson to Kobe Bryant to LeBron James to Tom Brady and everyone in between—or almost everyone). He has won more awards than Carter has pills, a list that includes 12 National Emmy Awards, and he even has his own star on the Hollywood Walk of Fame. He was named as one of the 50 Greatest Sports Broadcasters of All-Time by David Halberstam and last year he was inducted into the International Boxing Hall of Fame.
For an interesting read about Jim and his complex but important interconnections, see "The Zelig of Sports," by Bryan Curtiss, dated June 24, 2016. https://www.theringer.com/2016/6/24/16043100/jim-gray-is-looking-for-his-next-exclusive-fc23ceb544e
However, as noted by "Sports Media Watch" writer and editor Paulsen (no first name) and others, Gray has become The Story on too many occasions and that's a no-no in his line of work.
In boxing, Gray's condescending and confrontational style was on display as far back as 2001 when he interviewed Kostya Tszyu in the ring following Tszyu's defeat of Oktay Urkal at the Mohegan Sun Casino in Connecticut. As Gray was beginning his routine, the "Thunder From Down Under" grabbed the mic and quickly told Gray "Do not be rude to me."
Many years later, after Juan Manuel Lopez had just been knocked silly by Orlando "Siri" Salido, a bizarre post-fight interview ensued during which Lopez accused referee Roberto Ramirez and his son Roberto Ramirez Jr (who was the third man for the first Salido-Lopez fight) of having gambling problems.
Lopez was arguably still on Queer Street, but that didn't stop Gray. Eager to catch someone off guard, as is his wont, Gray managed to get "Juanma" to say more than enough to get himself suspended while Gray went on to induction into the IBHOF
There have been many other incidents including James Toney dominating Gray in an interview after the Holyfield-Toney fight. Jim never had a chance. "Don't come up here and try to give me no badass questions," James warned Gray.before knocking the mic out of Gray's hands..
The fact is Gray had built up a litany of edgy if not downright embarrassing moments. His most infamous came in 1999 during game two of the World Series.
During the game, Pete Rose, barred from baseball but still a fan favorite, was introduced as a member of the Major League All-Century Team as the crowd went wild. Then the ever-opportunistic Gray launched a series of questions regarding allegations that Rose's had gambled on major league baseball games.
Gray was unrelenting. Finally, Pete cut it off, saying, "This is a prosecutor's brief, not an interview, and I'm very surprised at you. I am, really." Later on, New York Yankee outfielder Chad Curtis, who won Game 3 with a walk off homer, refused Gray's request for an interview as a show of unity with Rose. (Jim Gray's complete interview with Pete Rose can be found in Gray's Wikipedia entry. Gray was somewhat vindicated in 2004 when Rose came clean and admitted that he had bet on baseball.)
Fast Forward
After the scintillating Wilder-Breazeale fight this past week in Brooklyn's Barclay Center, Luis Ortiz bounded into the ring during the post-fight interviews and Gray shoved the mic in his face without so much as a hello and shouted "when do you want to fight Wilder?" Ortiz wanted to focus on what had just occurred in the ring, but he never had a chance. Gary continued to badger him about future fights and thus the fans did not get to hear what Ortiz had to say about the fight.
But what was far worse was when Dominic Breazeale waved Gray away as the commentator walked towards the badly beaten fighter. Gray was stopped by a member of Breazeale's camp and he quickly got the message that he was persona non grata in the Breazeale corner. Previously, and within Dominic's earshot, Gray had said to Wilder "the public does not want to see you fight people like Breazeale, the public does not want to see Joshua fight Ruiz, the public does not want to see whoever this guy is fighting Tyson Fury."
There may be truth in what Jim said, but there was a better way to say it and a better place to say it. The man just got knocked senseless in front of his family and friends, Jim, show him some respect!
Photo credit: Tom Casino / SHOWTIME
Ted Sares is a member of Ring 8, a lifetime member of Ring 10, and a member of Ring 4 and its Boxing Hall of Fame. He also is an Auxiliary Member of the Boxing Writers Association of America (BWAA). He is an active power lifter and Strongman competitor in the Grand Master class and is competing in 2019.
Check out more boxing news on video at The Boxing Channel
To comment on this story in The Fight Forum CLICK HERE
More Heavyweight Boxing On Tap This Weekend (Odds Review)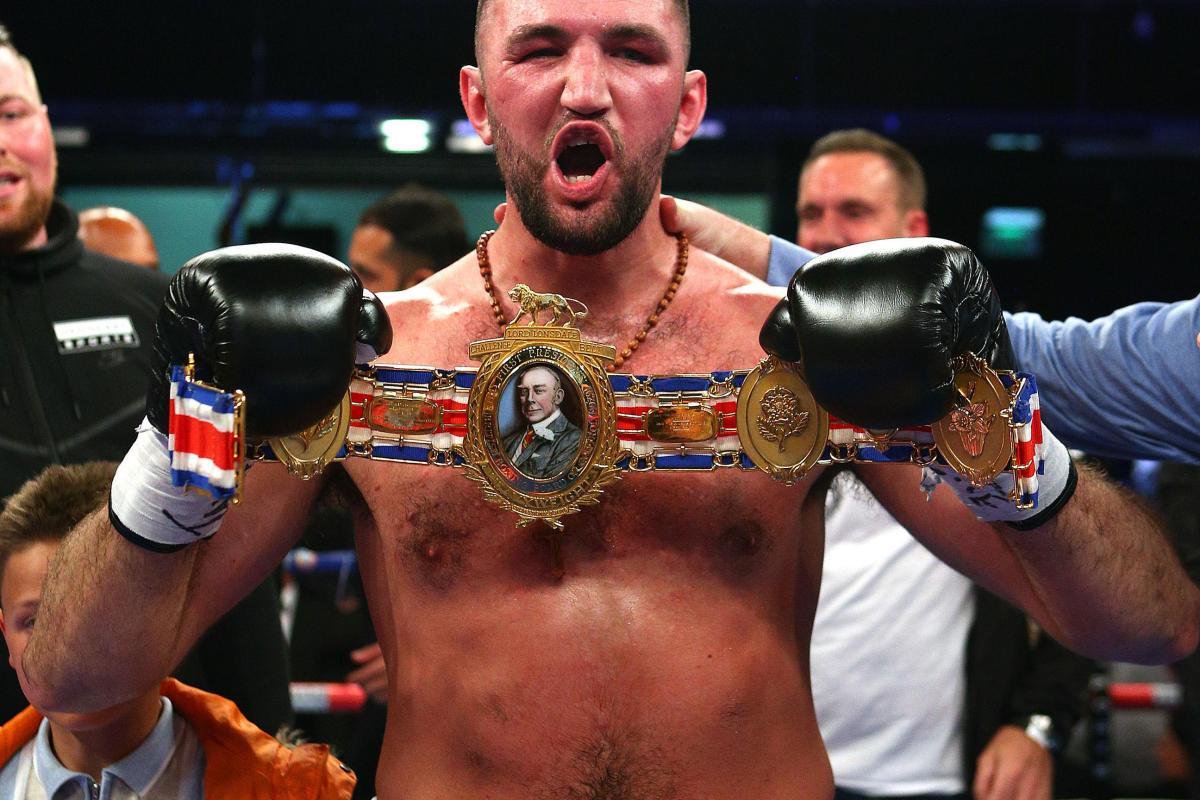 The heavyweights are out there bucking for position as the weight class has more possibilities than we have seen in years. Three heavyweight fights have gotten attention at the sports books for this coming Saturday, May 26.
Manchester hosts the return of Tyson Fury's cousin Hughie Fury (21-2). Fury (shown displaying his Lonsdale belt) is smaller, less technical and less interesting than his bombastic cousin, but at 24 years old there is still plenty of time for him to become a player.
September of 2017 saw Hughie Fury lure WBO world champion Joseph Parker to Manchester. Fury was coming off a 17 month layoff and lost a majority decision where one judge called the fight a draw. Fury went 1-1 in 2018, losing an October outing to Bulgarian contender Kubrat Pulev in Sofia. Having gone 1-2 in his last three outings puts Fury in the "dire need of a win" category and from the look of the odds for this fight, the matchmakers have not made a mistake in choosing an opponent.
Providing the opposition is Canada's Chris Norrad who is 17-0 but is stepping up onto a much bigger stage than he is used to. Norrad has never fought outside of regional shows in central Canada, and with just 8 KO's, he doesn't seem to pose much of a threat. There are levels to this game and Fury and his training level and partners are enough reason to count Norrad out. The odds are below.
Victoria Warehouse – Manchester, England – Saturday, May 25, 2019
Heavyweight 12 rounds –
Chris Norrad  +2000
Hughie Fury  -5000
DAZN is at the MGM in Oxon Hill, Maryland and two heavyweight 10-rounders on that card are also worth keeping an eye on despite the odds indicating complete crush matches.
Former cruiserweight contender Michael Hunter (16-1) gets his fifth bout in as a heavyweight when he faces 26-2 Brazilian Fabio Maldonado.
Hunter's name emerged as one of the front runners to replace Jarrell Miller against Anthony Joshua on June 1st, but Joshua and company opted to face Andy Ruiz Jr instead.
Maldonado built his record up to 26-0 before dropping his last two. The Brazilian workhorse also has a 26-13 record in MMA and UFC fans may remember the gritty Maldonado as a guy who always gave his all and wound up bloody. He last fought MMA in December of 2018, so he still qualifies as a two sport athlete, but as he approaches 40 with a lot of wear and tear on his body, he appears to just be grabbing paydays at this point in both sports.
MGM National Harbor – Oxon Hill, Maryland – Saturday, May 25, 2019
Heavyweight 10 rounds –
Fabio Maldonado  +1600
Michael Hunter  -4000
Also scheduled for a 10-round bout is Croatia's 26-year-old prospect Filip Hrgovic (7-0), who faces 15-1 Gregory Corbin of the USA. Hrgovic won an Olympic Bronze Medal at the 2016 games in Rio and he boasts an amateur background of nearly 100 fights. A good sign that he is trying to fast track his career is the fact that he has never faced a fighter with a losing record as his opponents are a combined 147-34-3.
Corbin's lone loss came this past March when he was DQ'd for hitting Charles Martin with too many low blows. Prior to that, the Texan had faced largely regional competition and the books have made him a huge underdog against Hrgovic.
Heavyweight 10 rounds. –
Gregory Corbin  +2000
Filip Hrgovic  -5000
Check out more boxing news on video at The Boxing Channel
To comment on this story in The Fight Forum CLICK HERE 
Looking at the Heavyweight Calendar (Odds Review)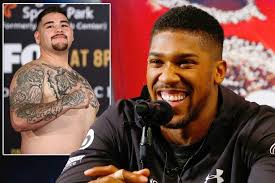 This past Saturday night saw Deontay Wilder's WBC world heavyweight title defense against Dominic Breazeale go down on Showtime. The fight lasted just 137 seconds as Wilder floored Breazeale with a cannonball of a right hand to end the night early.
With Wilder out of the way, Anthony Joshua vs Andy Ruiz Jr is up next. They meet June 1st at Madison Square Garden. Two weeks later, on the 15th of June, ESPN+ will deliver Tyson Fury vs Tom Schwarz, so fight fans will get a look at all three members of the "Big Three" all in a month's time.
Wilder's erasure of Breazeale this past weekend sent a message to the rest of the division as well as giving him a highlight reel to show during upcoming negotiations. Wilder entered a strong -1000 favorite at the sportsbooks for this fight.
Check out our pre-fight review of the Wilder vs Breazeale odds right here at TSS –
http://tss.ib.tv/boxing/featured-articles/57588-wilder-vs-breazeale-odds-review
Looking forward, the odds posted for Joshua and Fury's upcoming tussles are even less competitive. Let's take a look at what the books are giving us as we await the two big Brits fighting in the USA.
Madison Square Garden – New York City – Saturday, June 1, 2019
Heavyweight 12 rounds –
Andy Ruiz Jr +1500 Over 6½ +100
Anthony Joshua -3000 Under 6½ -130
Ruiz Jr is 32-1 overall with his lone loss coming at the hands of Joseph Parker in a failed WBO world title bid. That same WBO belt is now in the hands of Joshua as are the WBA and IBF belts.
Joshua was a big favorite over Jarrell Miller, his original opponent, who was denied a license in New York after testing positive for a buffet of steroids. Ruiz Jr took the fight with less than a full training camp, but you have to believe that he is going to come in highly motivated. Ruiz Jr has been caught at a different type of buffet, the all-you-can-eat kind, but even when in the best of shape his body type isn't "poster boy material." Miller was big and bulky as well, but he was a near 300 pounder whereas Ruiz Jr will come in between 250 and 260 pounds, which is right around Joshua's size. Rather than slaying a 300-pound giant, he is facing a guy who is shorter and fatter than him, making it very hard for Joshua to look great on paper.
At +1500 will people bite on Ruiz Jr? He is more experienced than Miller and he is probably a better fighter overall and though he is facing a formidable champion, Joshua is not a finished product. Perhaps Joshua will be chasing an early finish, feeling the pressure of Wilder's performance, and if so will he make a mistake that Ruiz can exploit? We are roughly 10 days from finding out.
MGM Grand Garden – Las Vegas, Nevada – Saturday, June 15, 2019
Heavyweight 12 rounds –
Tom Schwarz +1800 Over 9½ -105
Tyson Fury -3600 Under 9½ -125
Tyson Fury closes out the run of top heavyweights with a very deliberately chosen showcase fight against Tom Schwarz. Schwarz is 24 years old and 24-0 but he is a fighter who has come up on the regional German scene and as the old boxing cliche goes, there are levels to this game.
Former contender David Haye mounted a 2016 comeback, booking fights against Mark De Mori (30-1-2) and Arnold Gjergjaj (29-0). It took Haye precisely 6:42 to dispose of both of them, and though Fury is a completely different beast than Haye, the level difference between he and Schwarz may be even as striking.
Wilder has gotten through his "challenge" and if Fury and Joshua also emerge as winners as expected, it will leave several open questions –
– Will Fury vs Wilder 2 happen first, or will Wilder vs Joshua go down first? Could Joshua and Fury meet and freeze Wilder out?
And….
– Will we see any of these fights take place in 2019?
If Joshua or Fury stumble, it will only add to the chaos in the heavyweight division. But if the professional oddsmakers know anything, it isn't likely to happen.
Check out more boxing news on video at The Boxing Channel
To comment on this story in The Fight Forum CLICK HERE