Abel Sanchez is the Latest Top-Tier Trainer to Be Bruised by a Ruptured Bond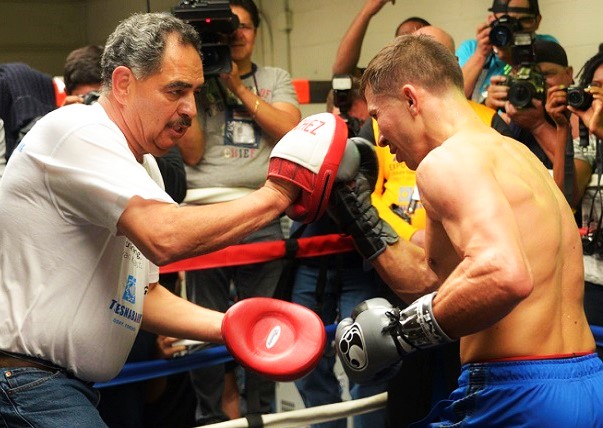 Before his death at the age of 75 on Feb. 3, 2016, Richie Giachetti, the longest-tenured of longtime heavyweight champion Larry Holmes' chief seconds, proudly spoke of the many contributions he had made in helping make the "Easton Assassin" the great fighter that he was. For his part, Holmes agreed with Giachetti's glowing self-assessment, but only to a point. Although Holmes described Giachetti as a "master motivator" who deserves to be inducted into the International Boxing Hall of Fame (something that has yet to happen), he declined to give him nearly as much credit as Giachetti reserved for himself.
"I think a trainer is very important at the beginning of a fighter's career," Holmes once said of his own professional evolution, and that of any champion who lingers long in the game and has used those years of experience to hone his craft to a point where nearly everything is done instinctively. "Over time, you don't really need a trainer. You've got to train yourself. You've got to motivate yourself. And I don't think anybody can put that in you but you. I don't have trainers who want hundreds of thousands of dollars to train me."
The bond between fighter and trainer can be strong and seemingly as unbreakable as forged steel, and it can be as tenuous as a slender and fraying thread. Sometimes, at alternate junctures in a shared journey, it can be both, as again was made evident when long-reigning former middleweight champion Gennady Golovkin chose to end what had been a highly successful and mutually  beneficial nine-year relationship with trainer Abel Sanchez. At first glance, the break seems as shocking as the announcement in April 1970 that John Lennon and Paul McCartney had had a falling out and no longer would be making music together as Beatles.
In a prepared statement that was publicly released on Tuesday, the 37-year-old Golovkin, who on March 12 met with the media to announce that he had signed a lucrative contract with DAZN to fight six times for the subscriber-based streaming service through the end of 2021, said his long run with Sanchez had concluded. Sanchez was at "GGG's" side for that occasion, but it now appears that that was the final time they would ever appear together as teammates, as it were, on a common quest.
"I would like to announce that I have made a major decision for myself and for my career," Golovkin's statement began. "I want to build on what I have already achieved and continue to better myself. Therefore, I will not be training with Abel Sanchez. This was not an easy decision for me and it is not a reflection of Abel's professional abilities. He is a great trainer, a loyal trainer, and a Hall of Fame trainer.
"I will be announcing my new trainer at a later date. But today I want to thank Abel for the lessons he taught me in boxing."
If the kind words of appreciation attributed to Golovkin sounded scripted, it's because they probably were. The cold termination of what had seemed to be a warm and almost familial association is reminiscent of one of those old TV game shows where a departing contestant is handed a "nice parting gift" that isn't really all that nice.
Contacted by RingTV.com, Sanchez said it was his belief that he was jettisoned for the same reason that so many other trainers in similar situations have been handed their walking papers. As Larry Holmes once noted, once you've attained a certain level in your career, why pay hundreds of thousands of dollars to someone who has already taught you all you need to know?
"Money. That's what the nature of it is, money," Sanchez, hardly sounding conciliatory toward his now-former top pupil, said when asked for a reason that might have precipitated a breakup the trainer neither sought nor wanted. He said Golovkin's new deal with DAZN would pay him just one-fifth of the cut of the Kazakhstan native's purses he normally received.
"My dignity and pride wouldn't allow me to do that after nine years of total commitment and taking him to where I've taken him. I don't think I deserved that so I turned it down," continued Sanchez, the Boxing Writers Association of America's 2015 winner of the Eddie Futch Award as Trainer of the Year due largely to his work with Golovkin.
"Everything has been on a handshake basis, on a truthful basis. To be blindsided like this, it's heartbreaking."
Sanchez said that, over a period of about three weeks after the announcement of the deal with DAZN, he had an inkling of what eventually would go down. He said the decision to cut him loose was less GGG's than of some members of the fighter's inner circle.
There are, of course, legitimate and understandable reasons why fighters change trainers. And the reverse is also true, with trainers ditching fighters when it suits their purpose. Teddy Atlas, for one, has walked away from any number of fighters, including champions, because they could or would not adhere to his rigid dictums.  Money is a frequent cause for such professional divorces, as is the question of control.
Here are several examples of instances where well-known trainers were told by their equally or more famous fighters – and sometimes the other way around — that all good things at some point must come to an end:
Angelo Dundee ends long relationship with Sugar Ray Leonard
Leonard was coming off one of the most significant victories of his career, shocking middleweight champion Marvelous Marvin Hagler after a five-year layoff, when Dundee said he'd been vastly underpaid for that fight, for which he didn't have a contract, and would only consent to be a part of the Sugar man's challenge of WBC light heavyweight titlist Donny Lalonde (the vacant WBC super middleweight belt also was on the line) on Nov. 11, 1988, if he had a signed contract and thus would know beforehand what his financial compensation would be.
"Evidently I'm not necessary in the corner," Dundee said of the dispute.  "They were offended because I had the audacity to have my lawyer call Mike Trainer's office asking when I was going to be paid. I left it up to them for the Hagler fight. I depended on their generosity and I got one percent (of Leonard's purse)."
Countered Leonard: "I'll miss him. But what bothers me the most is the fact that I thought we had a special relationship. By the way things happened, I really don't know if that relationship was valid at first. He's like a family member to me. But when you hurt or destroy friendship, you lose it. It's over."
Although Dundee and Leonard never patched things up in a professional sense, they were able to let bygones be bygones. Leonard attended a 90th birthday celebration for Dundee on Aug. 30, 2011, five months before Angelo passed away.
"We talked about life. We talked about the fight game and reminisced about the special moments," Leonard said of the restoration of their deep and abiding friendship. "He was a great guy to hang around with. You didn't have to press a button to get him started, or to pause. Losing him puts into perspective how precious life is. I never thought we'd lose him, even at the age of 90. He had so much zest, so much enthusiasm about life, his next project, next fight or fighter and who he was helping to either remain or become a champion."
Freddie Roach fired by Manny Pacquiao
The relationship of Roach and Pacquiao lasted much longer – almost twice as long, in fact, at 16 years – as that between Sanchez and Golovkin. But "Pac-Man" apparently took umbrage to a suggestion from Roach after he lost a close and disputed unanimous decision, and his WBO welterweight title, to Jeff Horn on July 2, 2017, in Horn's hometown of Brisbane, Australia.  Roach's transgression? Suggesting that Pacquiao's roles as a legendary fighter and a senator in the Philippines each might be so demanding that he could not do justice to both, and thus would be well-advised to choose one or the other.
"Being a prize fighter is difficult, but being a world champion is so incredibly difficult," Roach reasoned. "It takes just about all of your time and focus and energy, and I can't imagine being able to do it and having another job.
"I didn't know Manny was mad about that when I said it. I wish he had said something to me about it so we could have spoken to each other. But I have no complaints because my life is so much better in so many ways because of Manny Pacquiao."
With Roach removed, Pacquiao's good friend, Buboy Fernandez, was his trainer for his next bout, a seventh-round stoppage of Lucas Matthysse. But Roach would not be away for long, nor did many people familiar with their bond anticipate that that would be the case. "They're like a married couple and it's like they had a trial separation," opined Justin Fortune, Pacquiao's strength and conditioning coach. So Roach was back for Pacquiao's most recent bout, a wide points nod over Adrien Broner, but in an advisory role with Fernandez remaining the trainer of record. That again will be the case should the proposed pairing of Pacquiao, the "regular" WBA welterweight champion, and WBA "super" welterweight ruler Keith Thurman be finalized.
Bouie Fisher, Bernard Hopkins clash over compensation
Despite once describing long-enduring middleweight champion Bernard Hopkins as "like my son," veteran Philadelphia trainer Bouie Fisher sided with his actual sons, James and Andre, in a dispute with B-Hop over how much money Fisher should have received for services already rendered or to be rendered in the future.
"Bernard is a difficult person to deal with," Fisher said in 2005, after being fired by Hopkins. "He wants all the glory, he wants all the credit, he wants all the money. It's all about him, him, him."
That is not how Hopkins saw it, and, as was the case with Angelo Dundee's late reconciliation with Sugar Ray Leonard, the fighter was there when his former trainer and father figure was hospitalized and close to death shortly before he passed away, at 83, on June 30, 2011. When Fisher briefly opened his eyes, Hopkins stepped back and began shadowboxing, the older man's eyes suggesting a glint of recognition.
"Even though me and Bouie fell out – me and his sons fell out even more – I had mad respect for what I've been taught (by Fisher)," Hopkins said. "I looked at Bouie Fisher like a father, and I still do. I learned a lot from him. I don't let disagreements and stuff outside of boxing overshadow years, even decades, of the good."
Floyd Mayweather Sr. fired by Floyd Mayweather Jr.
The elder Mayweather had trained his son from an early age, but all that changed when Floyd Sr. was found guilty of illegal drug trafficking in 1993 and sent to prison. Floyd Sr.'s brother, former super featherweight and super lightweight champion Roger Mayweather, took over as Floyd Jr.'s trainer and he guided the 1996 Olympic bronze medalist to the WBC super featherweight  championship, his  first world title, in 1998. But upon Floyd Sr.'s release he resumed the handling of his son's career, and some of past friction between them soon became apparent.
At the beginning of 2000, Floyd Jr. fired his father as his manager. After one more fight together, Floyd Jr. also fired him as his trainer. Not only that, but the son banned his dad from his training facility, evicted him from a home Floyd Jr. owned and repossessed the car Floyd Sr. was driving. They didn't speak again for nearly seven years although, in a sure sign that blood really is thicker than water, they again came together much deeper into Floyd Jr.'s record-setting career as the highest-grossing boxer ever.
Jack Mosley fired by son Shane Mosley
In more than a few instances, the trainer becomes a handy scapegoat, and a handy candidate to get pinned with the blame when a fighter's career takes a downward turn. That can even happen when the trainer is the fighter's father. "Sugar" Shane Mosley had lost three of his four most recent bouts when he decided he needed to go in a different direction, and in March 2004 he dismissed his father, Jack Mosley, as his trainer. Jack had trained Shane from the time he laced up his first pair of gloves at the age of eight.
In a prepared statement, Shane wrote that "I am going to miss working with my father. Together, we scaled many mountains and I would never have had the success I have had if he had not been there to guide and teach me every step of the way. He is, without question, one of the all-time great trainers. More importantly, he is has been a great father who I love very much.
"However, the time has come for my father and I to sever our professional relationship so that I can try some new avenues designed to give my fans the Sugar Shane Mosley they deserve."
Tyson Fury cans his uncle, Peter Fury
Peter Fury, Tyson Fury's uncle, was there for the crowning moment of his nephew's boxing career, on Nov. 28, 2016, when the "Gypsy King" stunned the world by scoring a unanimous decision over IBF/WBA/WBO heavyweight champion Wladimir Klitschko in Dusseldorf, Germany.
"Happiest times of our lives," the uncle said of the conquest of the long-reigning Klitschko.
But Peter's influence didn't extend so far that he could prevent Tyson from going on an epic binge of overeating, boozing and cocaine snorting that turned his moment of glory into an ongoing train wreck. Peter said he did what he could to halt the freefall, but Tyson had fallen under the spell of "unscrupulous mates" who got him drunk and high every night.
Maybe that's why, when Tyson decided to get serious again about boxing, he rid himself of a hundred or so excess pounds, his taste for nose candy and alcoholic beverages, and, oh, yes, the uncle-trainer who had taken him to the top of the boxing mountain.  Peter was replaced as chief second by the much-younger Ben Davison, whom Tyson has referred to as the "Energizer bunny."
"Peter is my uncle and I'll do anything for him," the cleaned-up Tyson Fury said of the change in his corner. "We worked together well, but sometimes a change is as good as anything else. We were maybe getting a bit stale in the gym, going through the same things over. We're still talking, we haven't fell out. I'm just branching out a little bit. For sure, I may work with Peter again. He has the experience, the knowledge. But at the moment, (Davison) is the man in charge."
Mike Tyson fires Kevin Rooney
Tyson was coming off his signature victory, the first-round knockout of Michael Spinks on June 27, 1988, in Atlantic City's Boardwalk Hall, and the trainer who had been with him since the launching of his pro career a little more than three years earlier was there to soak in more of the adulation both had become accustomed to. But little did Rooney know that his giddy ride with Tyson was about to end, ostensibly because Tyson's promoter, Don King, was laying the groundwork to get rid of the trainer – the last link to Tyson's past and his late mentor, Cus D'Amato – and replace him with the tag team of King sycophants Aaron Snowell and Jay Bright.
Rooney didn't help his cause with his determination to fill a bigger cup with the flood of money being generated by Tyson, a not unreasonable expectation that one writer described as his being "financially ambitious." So Rooney and his ambition were soon gone, any hope of his ever being replaced forever shattered when, on Oct. 1, 1996, a court ordered Tyson to pay his former trainer $4.4 million for breach of contract.
Bernard Fernandez is the retired boxing writer for the Philadelphia Daily News. He is a five-term former president of the Boxing Writers Association of America, an inductee into the Pennsylvania, New Jersey and Atlantic City Boxing Halls of Fame and the recipient of the Nat Fleischer Award for Excellence in Boxing Journalism and the Barney Nagler Award for Long and Meritorious Service to Boxing.
Check out more boxing news on video at The Boxing Channel
To comment on this story in The Fight Forum CLICK HERE
Looking at the Heavyweight Calendar (Odds Review)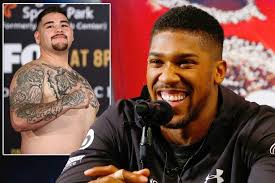 This past Saturday night saw Deontay Wilder's WBC world heavyweight title defense against Dominic Breazeale go down on Showtime. The fight lasted just 137 seconds as Wilder floored Breazeale with a cannonball of a right hand to end the night early.
With Wilder out of the way, Anthony Joshua vs Andy Ruiz Jr is up next. They meet June 1st at Madison Square Garden. Two weeks later, on the 15th of June, ESPN+ will deliver Tyson Fury vs Tom Schwarz, so fight fans will get a look at all three members of the "Big Three" all in a month's time.
Wilder's erasure of Breazeale this past weekend sent a message to the rest of the division as well as giving him a highlight reel to show during upcoming negotiations. Wilder entered a strong -1000 favorite at the sportsbooks for this fight.
Check out our pre-fight review of the Wilder vs Breazeale odds right here at TSS –
http://tss.ib.tv/boxing/featured-articles/57588-wilder-vs-breazeale-odds-review
Looking forward, the odds posted for Joshua and Fury's upcoming tussles are even less competitive. Let's take a look at what the books are giving us as we await the two big Brits fighting in the USA.
Madison Square Garden – New York City – Saturday, June 1, 2019
Heavyweight 12 rounds –
Andy Ruiz Jr +1500 Over 6½ +100
Anthony Joshua -3000 Under 6½ -130
Ruiz Jr is 32-1 overall with his lone loss coming at the hands of Joseph Parker in a failed WBO world title bid. That same WBO belt is now in the hands of Joshua as are the WBA and IBF belts.
Joshua was a big favorite over Jarrell Miller, his original opponent, who was denied a license in New York after testing positive for a buffet of steroids. Ruiz Jr took the fight with less than a full training camp, but you have to believe that he is going to come in highly motivated. Ruiz Jr has been caught at a different type of buffet, the all-you-can-eat kind, but even when in the best of shape his body type isn't "poster boy material." Miller was big and bulky as well, but he was a near 300 pounder whereas Ruiz Jr will come in between 250 and 260 pounds, which is right around Joshua's size. Rather than slaying a 300-pound giant, he is facing a guy who is shorter and fatter than him, making it very hard for Joshua to look great on paper.
At +1500 will people bite on Ruiz Jr? He is more experienced than Miller and he is probably a better fighter overall and though he is facing a formidable champion, Joshua is not a finished product. Perhaps Joshua will be chasing an early finish, feeling the pressure of Wilder's performance, and if so will he make a mistake that Ruiz can exploit? We are roughly 10 days from finding out.
MGM Grand Garden – Las Vegas, Nevada – Saturday, June 15, 2019
Heavyweight 12 rounds –
Tom Schwarz +1800 Over 9½ -105
Tyson Fury -3600 Under 9½ -125
Tyson Fury closes out the run of top heavyweights with a very deliberately chosen showcase fight against Tom Schwarz. Schwarz is 24 years old and 24-0 but he is a fighter who has come up on the regional German scene and as the old boxing cliche goes, there are levels to this game.
Former contender David Haye mounted a 2016 comeback, booking fights against Mark De Mori (30-1-2) and Arnold Gjergjaj (29-0). It took Haye precisely 6:42 to dispose of both of them, and though Fury is a completely different beast than Haye, the level difference between he and Schwarz may be even as striking.
Wilder has gotten through his "challenge" and if Fury and Joshua also emerge as winners as expected, it will leave several open questions –
– Will Fury vs Wilder 2 happen first, or will Wilder vs Joshua go down first? Could Joshua and Fury meet and freeze Wilder out?
And….
– Will we see any of these fights take place in 2019?
If Joshua or Fury stumble, it will only add to the chaos in the heavyweight division. But if the professional oddsmakers know anything, it isn't likely to happen.
Check out more boxing news on video at The Boxing Channel
To comment on this story in The Fight Forum CLICK HERE
Three Punch Combo: An Early Look at Inoue-Donaire and Under the Radar Fights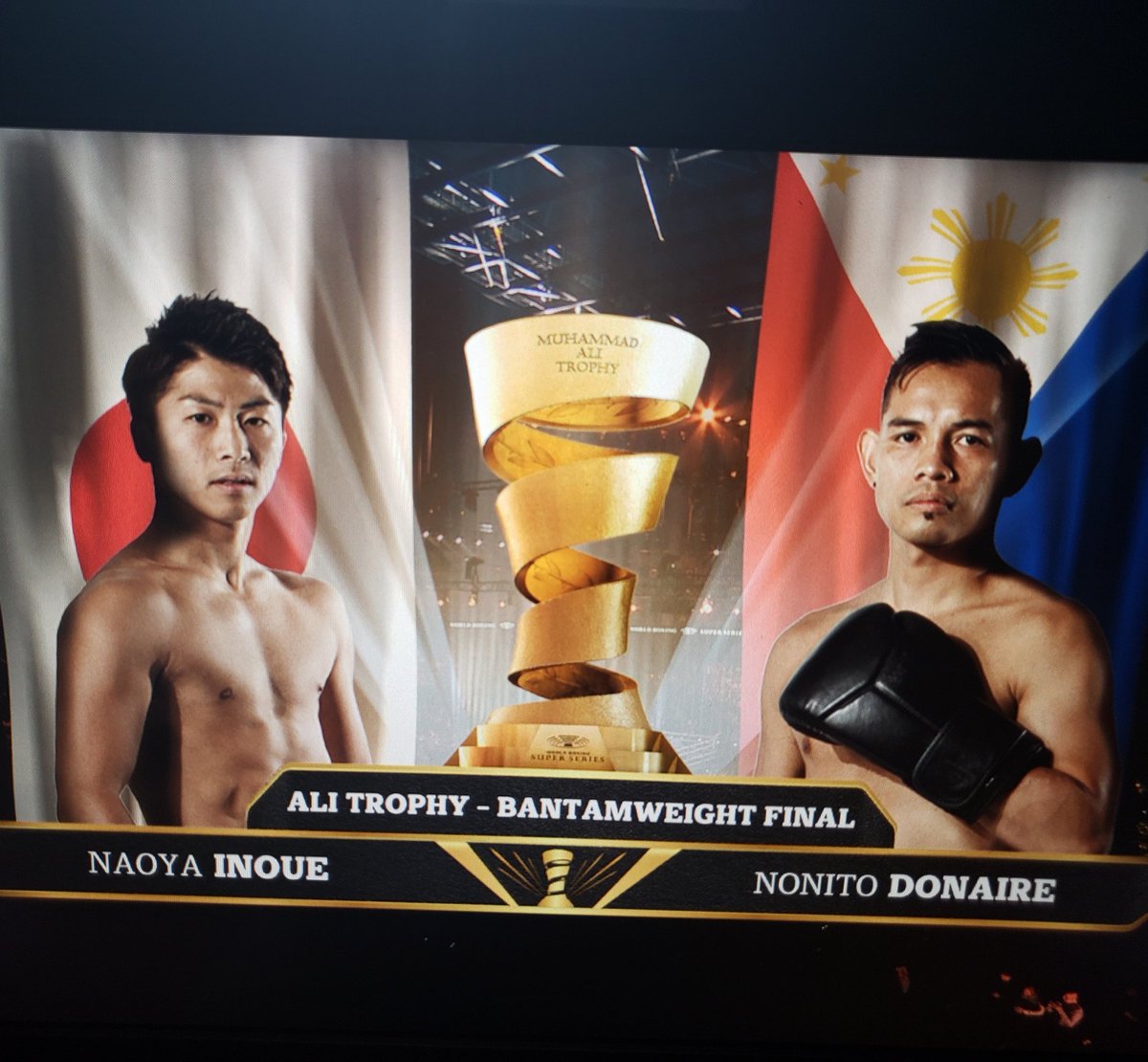 THREE PUNCH COMBO — This past Saturday, Naoya Inoue (18-0, 16 KO's) punched his ticket to the bantamweight final in the World Boxing Super Series when he impressively knocked out Emmanuel Rodriguez in the second round of their scheduled 12-round fight. The win sets up a showdown with veteran Nonito Donaire (40-5, 26 KO's) who punched his ticket to the final with an impressive knockout of Stephon Young last month.
As expected, Inoue has opened as a monstrous favorite in the betting markets. While this suggests a one-sided wipeout, I have some other thoughts.
Inoue is pound for pound one of, if not the, hardest puncher in the sport today and put that power on full display in his destruction of Rodriguez in the semi-finals. But having enormous power does not make him indestructible.
In watching that fight against Rodriguez, there were clearly flaws on display on the defensive side of Inoue's game. For one, Inoue does not move his head at all and as such can be hit. Rodriguez landed several clean punches on Inoue in the first round. And Inoue frequently keeps his hands low looking to bait opponents into throwing to set up counter opportunities. It has worked so far but could be something he pays for down the road.
Donaire is a smart and skilled fighter and though he is 36, his last few fights have shown that he still has plenty left in the tank. Moreover, he possesses one thunderous left hook and has always been at his best when fighting below 122. He has all the capabilities to expose Inoue's flaws and a left hook that can alter the course of a fight as we have seen him doing plenty of times in the past.
Unlike a lot of people, I do not consider Donaire to be another layup for Inoue. There is real danger in this fight for Inoue if he does not make changes to his game. Donaire has starched big punching rising stars before and I would not discount his chances to expose the significant defensive flaws in Inoue's game.
 Under The Radar Fight
Boxing returns to ESPN on Saturday with a card from Kissimmee, FL headlined by 130- pound champion Masayuki Ito (25-1-1, 13 KO's) who is making the second defense of his title against former US Olympian Jamel Herring (19-2, 10 KO's). While I think this should be an excellent fight, the co-feature, which is flying deep under the radar, should be even better.
In this fight, former two division world champion Jose Pedraza (25-2, 12 KO's) makes his return to the ring after losing his lightweight title to Vasiliy Lomachenko in December to face Antonio Lozada (40-2-1, 34 KO's). Given their respective styles, this fight at the very least will provide plenty of sustained action.
Appropriately nicknamed "The Sniper," Pedraza at his best is a precision puncher. A boxer-puncher by trade, he uses subtle movement inside the ring to create angles that are used to land sharp power shots on his opposition. He is also a very good inside fighter and will shift around on the inside to once again set up just the right angle to land his power shots with maximum efficiency. But despite being a good inside fighter, Pedraza has a tendency to stay in the pocket a bit too long which leaves him open to getting hit.
Lozada is best known for his upset TKO win against one-time blue-chip prospect Felix Verdejo in March of 2018. However, he failed to build momentum off that win and is coming off a lackluster split draw his last time out to 12-7-1 journeyman Hector Ruben Ambriz Suarez.
Lozada certainly does not have the technical proficiency of Pedraza. He is slow and plodding. But what he does bring to the table is relentless pressure combined with a high volume of punches. He will press forward, recklessly at times, winging punches consistently hoping to wear down his opposition through attrition.  As such, he tends to get hit a lot and can be involved in shootouts.
Cleary, Pedraza is the more skilled fighter, but given Lozada's all-offensive mindset as well as Pedraza's willingness to stay in the pocket, the leather is all but guaranteed to be flying from the opening bell. Neither are big punchers either so I suspect we see a fight that goes rounds providing many exciting exchanges and one that could certainly steal the show on Saturday.
Another Under The Radar Fight
Also on Saturday, Fox Sports 1 will televise a card from Biloxi, MS featuring a crossroads fight between former 154-pound champion Austin Trout (31-5, 17 KO's) and former US Olympian Terrell Gausha (21-1, 10 KO's). But it is another 154-pound fight on the undercard that is receiving almost no coverage that I want to highlight. It pits Chordale Booker (14-0, 7 KO's) against Wale Omotoso (27-3, 21 KO's).
Booker turned pro in 2016 after a successful amateur career and has kept up a fairly busy schedule. He is coming off a dominating 8-round unanimous decision over veteran Juan De Angel in January and now is taking a big jump up in his caliber of opposition in facing Omotoso.
Booker, a southpaw, likes to press forward behind a stinging right jab. He possesses elite level hand speed and likes to use that jab to set up quick power punching combinations. Booker is also an excellent counter puncher and possesses a very potent right hook coming from that southpaw stance. He will often hold his left low to bait his opponents into opening up to set up counter opportunities. However, he has also been clipped by his share of left hooks fighting in this manner and this is something he will need to tighten up against Omotoso. So just how will Booker respond to Omotoso's pressure and heavy handed body attack? Depending on the answer, we will either see Booker step up to the next level or get exposed. And that's what makes this fight so intriguing to me
Check out more boxing news on video at The Boxing Channel
To comment on this story in The Fight Forum CLICK HERE
Serhii Bohachuk KOs Mexico's Freddy Hernandez in Hollywood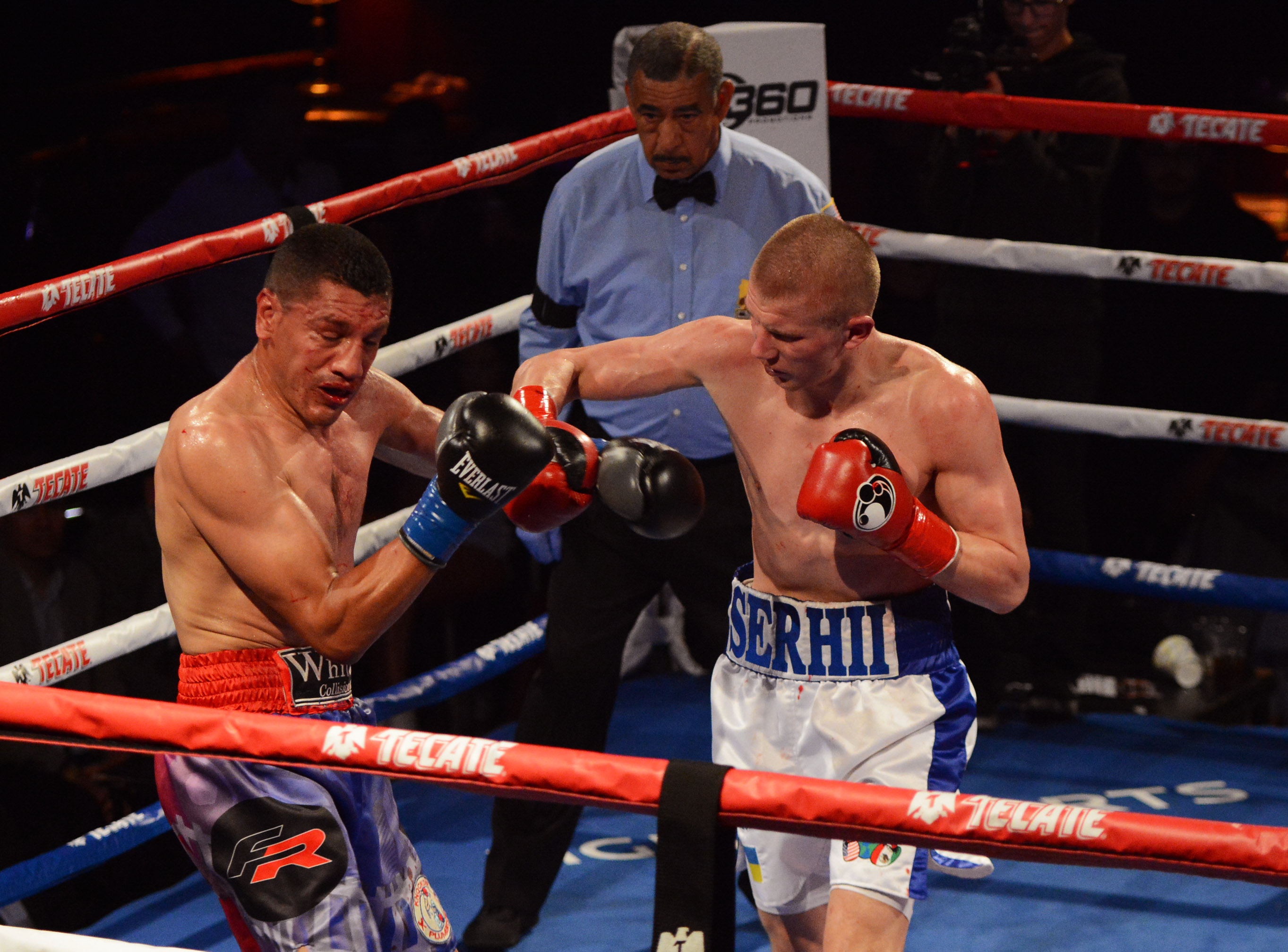 HOLLYWOOD, Calif.-Super welterweight prospect Serhii Bohachuk got his first taste of upper tier boxing from Mexico's Freddy Hernandez and gave him his best Sunday punch to win by knockout.
Bohachuk (14-0, 14 KOs) showed the excited Hollywood crowd he's more than ready for former world title challengers like Hernandez (34-11, 22 KOs) or maybe even the current contenders with an exuberant display of pressure fighting at the Avalon Theater.
The smiling Ukrainian fighter has been steadily attracting fans to the 360 Promotions fight cards.
Trained by Abel Sanchez, the lanky and pale Bohachuk – whose nickname "El Flaco" fits perfectly – always moved forward against Mexico City's Hernandez who has made a reputation of being crafty despite the strength of competition. With Bohachuk constantly applying pressure the Mexican fighter used the first round to touch and feel his way around the Ukrainian bomber.
In the second round a sharp counter right floored Hernandez who quickly got up and resumed the contest. It looked like the end was near until Hernandez caught Bohachuk with a solid right cross. It was a warning shot well heeded by Bohachuk.
Both fighters exchanged vigorously in the third round with the Ukrainian fighter's youth a definite advantage. Hernandez was able to display his fighting tools more effectively in the third round but could it be enough?
Bohachuk was clearly the heavier-handed fighter but was finding it difficult to connect solidly against the Mexican veteran. But in the fifth round Bohachuk lowered his gun sights and targeted the body with a left hook that dropped Hernandez.  The fight was stopped by referee Wayne Hedgepeth at 1:40 of the fifth round.
Other Bouts
A battle of super featherweights saw Rialto, California's Adrian Corona (5-0) rally from behind to defeat Florida's Canton Miller (3-3-1) by split decision after six rounds.
Corona had problems with Miller's speed in the first two rounds and was unable to track the moving fighter's direction. But in the third round Corona began to apply more aggressive measures against Miller and was especially effective with lead rights. The momentum changed quickly.
Miller switched from orthodox to southpaw and it served to pause Corona's momentum, but he seldom scored with solid blows. Though Miller landed quick soft blows, Corona was landing with strong shots and convinced two of the three judges that he was the winner by 58-56 twice. A third judge saw Miller the victor by the same score 58-56.
"It's not my job to judge the judges," said Miller. "It's my job to just fight."
Corona was happy with the victory.
"I could have put the pressure on him a little more," said Corona. "It was a very technical fight and he put on a great fight."
Other Bouts
George Navarro (6-0-1, 2 KOs) knocked out Cesar Sustaita (3-5) with a perfect overhand right that disabled the senses and forced referee Raul Caiz Jr. to halt the fight at 1:37 of the first round.
"I worked hard to prepare for this fight," said Navarro.
A super bantamweight clash saw Humberto Rubalcava (10-1, 7 KOs) knock out Daniel Constantino (3-3-2) and win by knockout after a flurry of a dozen blows went unanswered. Referee Angel Mendez stopped the battering at 1:39 of the first round.
Photo credit: Al Applerose
Check out more boxing news on video at The Boxing Channel
To comment on this story in The Fight Forum CLICK HERE