I'm neither saint nor sinner. I'm a gladiator.
—Sugar Ray Robinson
Two thousand years ago, the first bell summoning gladiators to ring center wasn't a bell at all. It was a long, hollow blast from an ancient Roman wind instrument called a tibia . The tibia was also heard during public sacrifices and funerals, much like bells today are used at church and as a death toll.
The crowd's roar at the Flavian Amphitheatre is still heard at the MGM Grand. It is an echo in time. Virgil's words echo with it:
Now, let any man with heart,
with the fire in his chest, come forward—
put up his fists, strap on the rawhide gloves.
The Roman poet's words are found in the Aeneid, which was written between 29 and 19 BC. Today, they dominate a wall at Gleason's Gym in Brooklyn.
The fighter comes forward like he always has, struggling to do unto the opponent what the opponent intends to do unto him —and doing it first. Hand-wringing turtledoves needn't look much further to support their argument for boxing's abolition, the strongest of which is not that it is the most dangerous sport (it isn't), but that the intention of its participants is to inflict harm: "Clean punching" is the first of the four typical criteria judges use to score a round. That is what separates boxing from other sports, including mixed martial arts. Although the injury rate in the so-called savage science exceeds boxing's, head trauma is less frequent in the octagon because there are more options to end matters early. Submission holds appear brutal, but they are, in fact, safer than a knockout. The beset MMA fighter need only "tap-out" to end his suffering. The beset boxer has no such option. He'd be better off letting an official halt the fight or just take one on the chin, because to quit would invite a scarlet letter for the rest of his life.
Ray Arcel's career as a trainer spanned seven decades. "Only once," he recalled, "did I have a fighter tell me he wanted to quit; he said, 'I'm gonna quit this round.' I said, 'You can't. There are people here. They paid to see these fights.'" Arcel lifted him off the stool and sent him out round after round. His fighter would not quit; instead he kept maneuvering the opponent's back to the corner. "Ray!" he'd yell over a shoulder. "Throw in the towel!"
Boxing's culture is not only older than the MMA's, it's tougher. It has spawned a mythos closest to the gladiator in ancient Rome, compelling the boxer to wade into danger when he knows he won't win and to get up when he can't. There are haunting images of fighters who should have quit and ended up half-conscious on their stool slipping invisible shots after the fight is called off, or laid out flat on the canvas with their eyelids fluttering, still punching up at the lights. The mythos lays heavy across shoulders that are rarely broad enough to uphold it. Sometimes something snaps. Four days before Bob Olin was scheduled to defend his light heavyweight crown, Arcel walked into his hotel room and found him standing there with his pants on over his pajamas and wearing an overcoat. "I'm gonna die, I'm gonna die," Olin moaned. "I don't know what's the matter with me. I'm gonna die." Arcel put him to bed and got him warm milk. "I stroked his hands and his forehead," he said, "and talked to him like he was a baby."
Trainer, author, humanitarian, and commentator on ESPN's Friday Night Fights Teddy Atlas understands the mythos. He holds that the boxer is not as secure as assumed; that he is actually very insecure because he is acting against his own instincts for self-preservation—he is doing something "unnatural." "You know, fighters don't tell you they're afraid," Arcel said. "They don't try to tell you what's going on inside of them. They lose their food in the dressing room, and they'll say it must have been something they ate." Leaving the dressing room on fight night is the worst. Draped in a robe that feels like a shroud, the boxer walks to the ring, trainer in tow, like a condemned man walks to the death chamber, priest in tow.
Some fighters distract themselves with feigned bravura. Others surround themselves with familiars like security blankets: friends tag along behind. Ethnic garb is donned. Patriotic music blares. When Holman Williams walked toward a Baltimore ring to face his bête noir Cocoa Kid in 1940, Joe Louis and Jack Blackburn came with him. As if that wasn't enough, he had a mysterious symbol stitched on the front of his robe and the words "I WILL" on the back. In recent years, gangsta rappers have accompanied champions en route to the ring to fill his ears with courage. (Bubblegum Justin Bieber followed Floyd Mayweather recently though the point of that was lost on me.) Older boxing fans will recall a premiere fighter who performed his own rap on the way to dispense with one more in a parade of mid-career soft touches. What fans may not recall is that this parade began after a rival ended up blind and disabled in a wheelchair.
It isn't hard to understand, really. The truth of existence has a way of coming into focus when you're flat on your back under the lights and there's nowhere to look but up. Whether those lights are in an arena, a nursing home, or on a Chicago street is beside the point; we'll all see them eventually. In this sense, the boxer is a proxy preparing the way for all of us. He takes self-reliance as far as it will go and finds it's not enough. Advanced skill is cancelled out by a badly-timed blink and a shot he didn't see as easily as the power of positive thinking is cancelled out by the Grim Reaper. It's an awful truth. Pop culture has it all wrong—our fate, ultimately, is not in our hands. It's a roll of the dice, a game of chance, blind luck.
Or is it?
The two best fighters today don't consider themselves lucky; they consider themselves blessed. After super middleweight king Andre Ward stopped then light heavyweight king Chad Dawson, he was asked about the risks involved. "Give me five seconds," Ward interrupted. "I want to thank my Lord and Savior Jesus Christ and all the people that's been praying for me leading up to this fight." After Mayweather defeated Robert Guerrero, he said "first off, I'd like to thank God for this victory."
Character flaws don't block the view. The most flawed among us tend to get knocked flat more than the rest and so don't have to crank our heads to look up. Roberto Duran reached the peak of his spiteful splendor when he defeated Sugar Ray Leonard, only to fall from the sky like Lucifer when he quit the rematch. He was surging again in 1983 when he found himself in the ring with middleweight king and three-to-one favorite Marvin Hagler; an ominous challenge bigger and stronger than anything he had ever faced this side of a horse. Just before the first bell rang, Duran did something uncharacteristic—he crossed himself.
The praying boxer has been a motif at least since the modern era began in 1920. Harry Greb was a member of the Pittsburgh Lyceum, which was founded by a Roman Catholic priest who later presided over his marriage. Greb himself was a devout Catholic who donated thousands to his parish and rarely boxed or trained on Sundays. His successor to the middleweight throne was Tiger Flowers. Flowers was known as "the Deacon" and told the Atlanta Constitution that he took time after every fight to "thank God for the strength that brought me through." When Ezzard Charles defeated Joe Louis, he said what his grandmother told him to say, "I'd like to give thanks to God for giving me the strength and courage to win the fight." Henry Armstrong walked into a Harlem club to celebrate after he took the second of his three simultaneous crowns. After the manager greeted him, he felt "a strange touch on his shoulder." He said it was God. After that, he made it a point to go off alone after his fights to pray. He was ordained a Baptist minister in 1951 and wrote an autobiography called Gloves, Glory, and God.
Sugar Ray Robinson was no exception. "I believe that of himself man can do nothing," he said, "that he needs God to guide him and bless him." When he first retired from the ring and tried show business, he made an oath to stay retired. "I intend to keep it," he told a Franciscan priest in 1955, despite the fact that his new venture was an utter failure. "But I'm thousands behind. I want to pay my bills, but I can't if I'm a hoofer." Father Jovian Lang assured him that his boxing talent was a gift from his Maker and that it was all right to return to the ring. With the fighter on his knees, the priest gave him a blessing to protect him from harm, and by the end of the year, Sugar Ray was preparing to challenge the middleweight champion to reclaim his old crown. A reporter was in the dressing room twenty minutes before the fight. He noted that everyone walked lightly and spoke softly "almost as if they were at a funeral" while the fighter sucked an ice cube and paced to and fro like a man awaiting execution. The reporter was surprised to see him kiss a silver crucifix that was pinned to the inside of his trunks.
Sugar Ray scored a knockout in the fourth round, and cried all the way to the dressing room.
Within two years he would lose the title to Gene Fullmer and was training for the rematch when that old familiar fear overtook him. Father Jovian received a "distress call" from his wife. Sugar Ray "was tied up in knots, spiritually," he said. "His confidence had begun to waver." The priest and the thirty-six-year-old pugilist had several private sessions in the weeks leading up to the fight. When the priest noted that the bout would be on May 1st, the feast of St. Joseph the Worker, he added an intercessory prayer to that saint.
At Chicago Stadium, spectators saw a peculiar figure in a long brown robe shouting "Go to work, Ray! Go to work!" from a seat behind the Robinson corner. It was Father Jovian.
That thunderbolt of a left hook that Sugar Ray landed in the fifth round was a study in efficiency. It was set up on the retreat, knocked Fullmer out, and is remembered as perhaps the most perfect punch ever landed. It began his fourth reign on the middleweight throne and confirmed his status as one of history's greatest gladiators.
As the crowds filed out of Chicago Stadium and well-wishers filed into his dressing room, an AP reporter noticed that a sense of wonder seemed to have swept over the new champion. "Somebody up there likes you," the reporter said.
"He sure does," said Sugar Ray, looking up. "He's got His arm around me."
---
This essay is dedicated to "Babs."
Photo credit: "Chemin des brumes ii" by David Sénéchal Polydactyle, appears with permission. (http://www.oneeyeland.com/member/member_portfolio.php?pgrid=4875)
This essay includes information derived from the following: Alan Baker's The Gladiator: The Secret History of Rome's Warrior Slaves (2000), "Most Fighters are Scared," by W.C. Heinz ( Saturday EveningPost, 6/24/1950), Sugar Ray by Sugar Ray Robinson with Dave Anderson (1970), "I Pray With Sugar Ray" by Jovian Lang, O.F.M. as told to John M. Ross (Milwaukee Sentinel, 3/23/1958),"A Portrait of the Fighter Who Did What They Said He Could Never Do" (LIFE, 12/19/1955). Steve Compton's insights about Harry Greb were very much appreciated. Steve is currently working on a new and highly anticipated biography about Greb, scheduled for release in 2014.
Springs Toledo can be contacted at scalinatella@hotmail.com.
Golden Boy Prospects and Contenders Stack DAZN Card in New York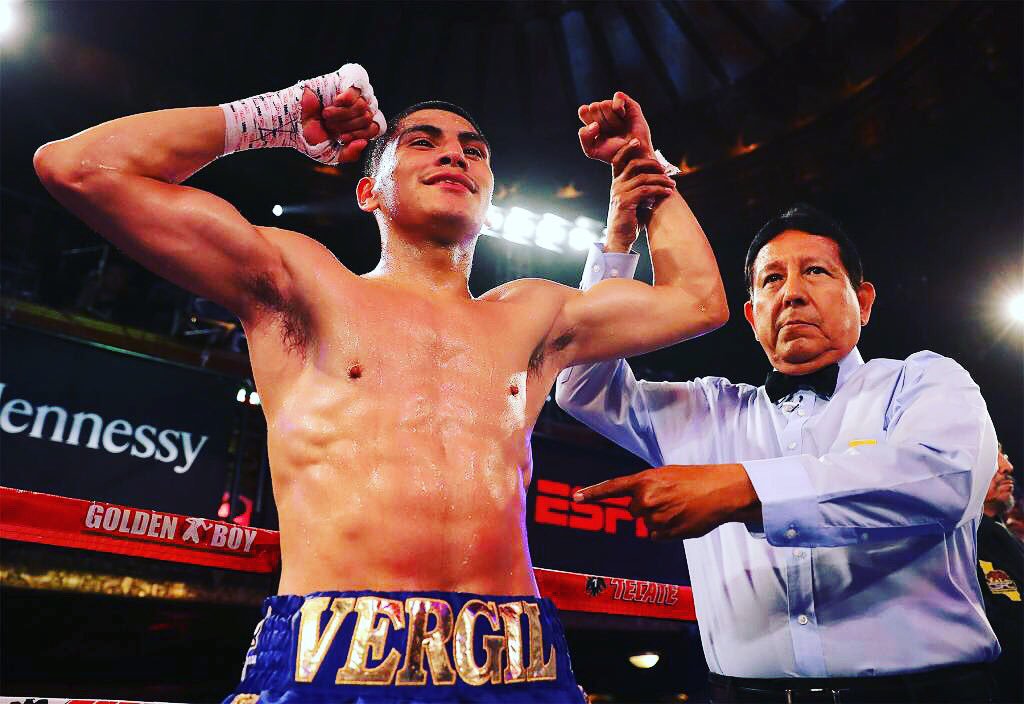 Saul "Canelo" Alvarez leads a wild and rowdy contingent of Golden Boy Promotions prospects and contenders into Madison Square Garden.
They're coming in with guns blazing.
Heavy-hitting youngsters Vergil Ortiz, Ryan Garcia and Lamont Roach are flanked by veteran contenders David Lemieux and Mauricio Herrera. There's also another world title fight on the card.
They represent the best of Oscar De La Hoya's shock troops.
Most fans in the east are familiar with the veterans; it's the youngsters that have not established a reputation that travels beyond the Mississippi River.
Super lightweight prospect Vergil Ortiz has never heard the final bell in any of his previous 11 professional bouts. But the Dallas, Texan faces Mexican fighter Omar Tienda who has only been stopped once in 24 pro bouts and that was almost six years ago.
Still, Ortiz is no ordinary puncher. He's one of those skinny Jack Palance-looking guys that if he touches someone it seems to send 10,000 volts through their body. Their eyes roll and the muscles become paralyzed.
He's a nice guy, but maybe that's how Mr. Death walks among us. It's simply his job. When not sending opponents into comas, Ortiz also plays guitar pretty well.
Don't expect a decision to be rendered in this fight either.
"My opponent (Omar Tienda) has a pretty good record. He's 19-5 with 12 knockouts. He has more knockouts than I have fights. He's only been stopped in one of the five losses. So, there's a pretty good chance he can go the distance, but I'm going to do what I do best," said Ortiz the knockout machine.
Next prospect, Ryan "The Flash" Garcia, hails out of Southern California and has that look of a star and the tools to match. Extremely quick and extremely confident, the super featherweight recently became part of Team Canelo and is training under the tutelage of Eddy Reynoso.
Defense has been the focus for Garcia and who better than Reynoso who prepared Canelo for his two clashes with knockout artist Gennady "Triple G" Golovkin?
The California speedster Garcia is matched against Dominican power hitter Braulio Rodriguez in a super featherweight contest set for 10 rounds.
"I went from fighting guys on a certain level you have to fight, where I was knocking everybody out. Then when you make another step in your career you need experience, you need somebody that's been there before and will teach you the ropes on how to handle things and what better trainer then Eddy Reynoso," said Garcia about his new trainer Reynoso. "He (Canelo) taught me a lot stuff about the business of the game and also stuff in the ring during sparring. I'm a very visual learner so it's what I see when he was sparring and training hard. That's my thing, that's my world."
The Contenders
Philly fighter Lamont Roach (17-0-1) returns to the east for this fight and defends a regional WBO title against Puerto Rico's Alberto Mercado (15-1) in another super featherweight clash.
"Right now I have the WBO international championship. After I defend it hopefully they bump me up into one of those mandatory spots that put me in line for a title eliminator title or a title," said Roach, 23, who fights out of Washington D.C. " My ideal fight, any champion."
Another who wants a title shot is veteran Mauricio "El Maestro" Herrera who was denied the title in a horrible decision four years ago when he fought then super lightweight champion Danny Garcia. Herrera returns to the ring after a year of rest and fights former super welterweight world champion Sadam Ali.
"My last fight was with Jesus Soto Karass. I went the distance. With him, I felt pretty good. Then I took some time off, I had to recover a little bit. I needed to feel the hunger with boxing, and I got it back," said Herrera who fights out of Riverside, Calif. "I got a chance with Sadam, so I'm here to prove something. I know I'm not old. I still feel good, I feel young. We'll see Saturday night how I look. Sadam Ali is a good fighter. He's slick. He's a boxer. He has all the basic skills. I'm going in there with a tough guy."
Ali, 30, is fighting at home against Herrera and returns to the ring for the first time since losing to Tijuana's Jaime Munguia last May.
"I feel like every fight moving forward is going to be a must-win. If you want to be great in your career, you're supposed to think like that. In life you know there's ups and downs, you just have to keep fighting," said Ali.
Canada's David Lemieux lost his middleweight world title in Madison Square Garden to Gennady Golovkin in a brave effort three years ago. He wants another crack and Tureano Johnson stands in his way.
"I have to look spectacular this weekend no matter who's in front of me, and Johnson is front of me," said former IBF middleweight titlist Lemieux. "I'm going to take good care of him."
World Title Fight
One other world champion, Tevin Farmer, performs on the card. He's not part of Golden Boy's troops but fights under the DiBella Entertainment umbrella. The IBF super featherweight titlist Farmer defends against Costa Rica's talented Francisco Fonseca.
Farmer is very confident of a quick victory.
"My goal is to stop him inside four rounds – it has nothing to do with Gervonta Davis (who beat him in eight rounds). This is about me. James Tennyson said he could KO me and I knocked him out in five, so now I want to do it in four," said Farmer who fights out of Philadelphia but likes to hit and run. "I am only competing against myself. The goal is to win the fight, but if I stop him in four rounds, then I've improved on the last fight. If I stop him quicker than Davis, oh well, I've knocked him out before him, it doesn't matter."
Fonseca, 24, lost to Gervonta Davis on August 2017 by stoppage due to several rabbit punches to the back of the neck. The referee did not call the fouls and Fonseca was declared the loser. The Costa Rican fighter's team appealed the referee's ruling but it was denied by the Nevada State Athletic Commission. Since that loss Fonseca has run up three consecutive wins by knockout.
Another on the Canelo-Fielding fight card is Ireland's Katie Taylor defending her lightweight world titles against Finland's Eva Wahlstrom. For more on this fight go to www.ThePrizefighters.com
Check out more boxing news on video at The Boxing Channel
To comment on this article in the Fight Forum Click Here
Canelo Finally Ready to Take Manhattan; More Bites of the Big Apple to Follow?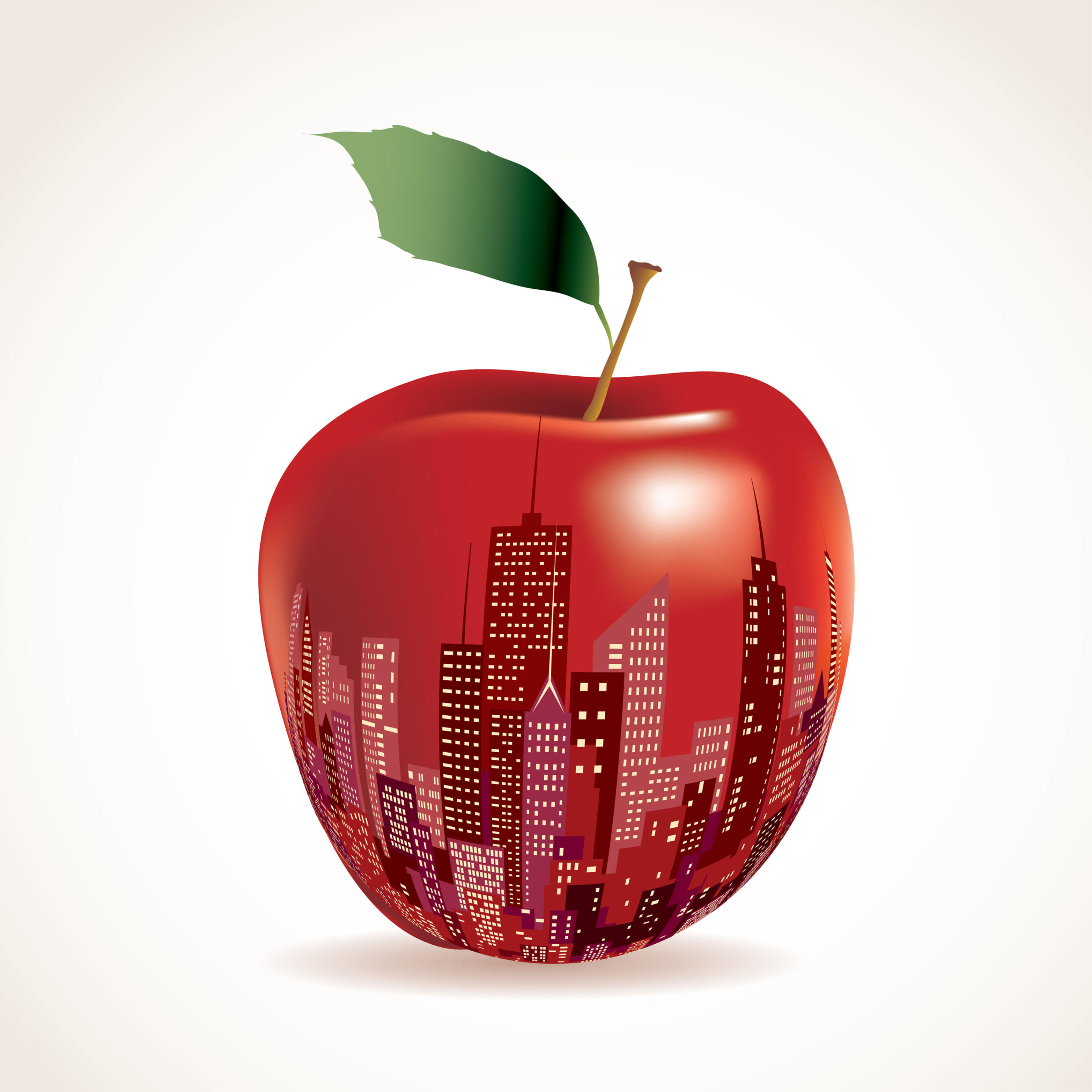 You know the words to the song, written by Paul Anka and most memorably sung by Frank Sinatra. It's a paean to America's glitziest, grittiest, most self-absorbed metropolis, whose citizens have come to believe the city is and always will be the center of the known universe. Everywhere else is, well, Hicksville.
If I can make it there, I'll make it anywhere
It's up to you, New York, New York
Canelo Alvarez, the WBO/WBA/WBC middleweight champion, is only 28 years of age, but the proud son of Guadalajara, Mexico, has been fighting professionally since he was 15. Arguably the most popular and marketable fighter in the world, he has been a creature of habit, fighting almost exclusively in places where his worshiping fans are plentiful and his star power has been allowed to flourish almost unabated. Of his 54 ring appearances as a pro, boxing's red-haired rock star has logged 34 fights in Mexico, 11 in Las Vegas, three in California and three in Texas. The furthest east Alvarez has come to ply his trade in the United States is a single bout in Miami, certain sections of which admittedly might seem like New York with palm trees.
But now Canelo says he is ready – eager, even – to finally make his mark in America's toughest town, and specifically in the famous arena, Madison Square Garden, which fancies itself the "Mecca of boxing." It is a not-undeserved sobriquet when you consider the roster of ring legends who have toiled at the Garden in any of its four incarnations.
Hey, if the historic building in midtown Manhattan, and the three preceding venues bearing its name, were good enough for Jack Dempsey, Joe Louis, Sugar Ray Robinson, Henry Armstrong, Jake LaMotta, Muhammad Ali, Joe Frazier, Roberto Duran, Sugar Ray Leonard, Mike Tyson and Canelo's promoter, Golden Boy CEO Oscar De La Hoya, then it's good enough for someone who considers himself to be the best pound-for-pound fighter in the world today.
But Saturday night's matchup of Alvarez (50-1-2, 34 KOs) — who will be moving up a weight class to challenge WBA super middleweight champion Rocky Fielding (27-1, 15 KOs) of England in a bout which will streamed internationally via DAZN — is not so much a one-off event as the first of many planned Garden parties in which Canelo will be the headliner.
"You know, Canelo's always wanted to fight in New York," said Eric Gomez, president of Golden Boy. "It seems like the last three years he's been talking to Oscar and myself about fighting in New York and, obviously, at the Garden. He's a big fan of Muhammad Ali and idolized Muhammad Ali.
"And to fight at the Mecca of boxing where all the greats have fought … Oscar fought there as well. It's something (Alvarez) always wanted to do. So we're extremely excited that we were able to squeeze in one more fight in December after having such a tough rematch in September with (Gennady) Golovkin."
So what about that, Canelo?
"I would like it to be the first of many fights there," Alvarez replied when asked about the hints he is dropping about possibly making MSG his new pugilistic home instead of Vegas. "To fight in New York is another landmark in my career and is another important story in my career. I want it to be the first of many more."
All well and good, although Fielding, virtually anonymous on this side of the Atlantic Ocean, has no chance of playing the role of Frazier to Canelo's Ali, or vice versa, even if he somehow captures lightning in a bottle. This also is the Briton's first fight in New York, and who can blame him for daring to dream that pulling off the upset will make him a superstar in his own right?
"This is what I'm in boxing for," Fielding, 31, said of the longshot opportunity he hopes to capitalize on. "This is what I've been doing in boxing since I was nine, for these nights. To fight at Madison Square Garden against the biggest name in boxing is unbelievable."
Fielding isn't quite the no-hoper Buster Douglas appeared to be on Feb. 11, 1990, when, as a 42-1 underdog, he pulled off boxing's biggest and most memorable upset with a 10th-round knockout of the seemingly invincible Mike Tyson in Tokyo. But Fielding is an 8-1 outsider for those willing to place a wager on him, and Canelo backers would have to bet $160 to make a 10-buck profit.
Any chance Fielding has of shocking the world lies in the fact that he is noticeably larger than Canelo, at 6-foot-1 to the celebrated challenger's 5-8, and with a 75-inch reach to Canelo's 70½-inch reach. That, and the fact Alvarez is moving up to an unfamiliar weight class, is enough to fuel Team Rocky's belief that they can spoil the star attraction's New York debut.
"We're going to ask (Alvarez) questions," said Jamie Moore, Fielding's trainer. "There's a lot of unanswered questions regarding him moving up to super middleweight. The height and reach advantages that Rocky's got is huge. How is he going to cope with those problems? When they come face to face in the middle of the ring, Rocky's going to be huge, an absolutely huge specimen compared to Canelo."
But there is another saying that seemingly applies here, and that is that it's the size of the fight in the dog, not the size of the dog in the fight, that matters. And the talent gap between Canelo and this Rocky, who is not likely to ever be compared to Marciano, Graziano or Balboa, is of much more consequence that a couple of inches and pounds.
The incentives for Alvarez taking this fight are many. If – when – he wins and becomes a world champion at super middle, he joins fellow Mexican greats Julio Cesar Chavez, Erik Morales, Marco Antonio Barrera and Jorge Arce as three-division champions. OK, so Alvarez has already announced he will be moving back down to middleweight. That itch he wants to scratch as a three-division titlist, even if only temporarily, is satisfied, as is his desire to make more dough before the end of the year and to show New York what he's all about. Who knows, maybe he'll even find time get in a little Christmas shopping at some of Manhattan's trendier boutiques.
If there is a drawback to Canelo's Manhattan adventure, other than the almost-unthinkable possibility of a loss, it's that New York fight fans, whose reputation as a tough lot is deserved, are not disposed to be warmly receptive to an uninspired performance as those who lavished so much love on him in the Nevada desert, Mexico and Texas. Canelo might be cherished elsewhere, but from the opening bell he is going to have to prove himself anew to a rowdy crowd that is as apt to boo as to cheer.
So it's up to Canelo to make New York as much his as it was for Sinatra. He theorized about the unlikely possibility of a rematch with Floyd Mayweather Jr. ("If that fight were to happen again, I would defeat him, no problem") and the presumably more realistic chances of a third go at Golovkin ("If we made two, I'll make a third one"). There are other attractive matchups that could bring him back to the Garden, if his fascination with the place is as genuine as he now claims and Golden Boy accedes to his wishes.
"We're open to doing more fights in New York. No problem," Gomez said. "Everything seems to be going smooth. Ticket sales are great. We're expecting a sellout. If everything goes as planned, why not?"
Bernard Fernandez is the retired boxing writer for the Philadelphia Daily News. He is a five-term former president of the Boxing Writers Association of America, an inductee into the Pennsylvania, New Jersey and Atlantic City Boxing Halls of Fame and the recipient of the Nat Fleischer Award for Excellence in Boxing Journalism and the Barney Nagler Award for Long and Meritorious Service to Boxing.
Check out more boxing news on video at The Boxing Channel
To comment on this article at the Fight Forum, Click Here
How Oddsmaker Jimmy Vaccaro Became a Sidebar in the Buster Douglas Story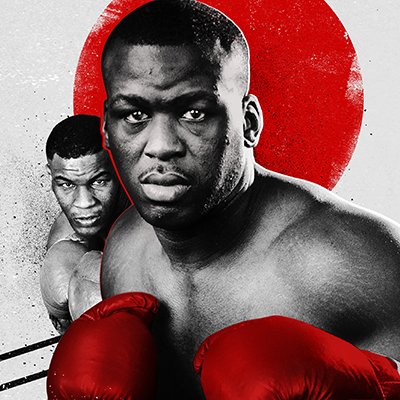 When Jimmy Vaccaro, a close friend of long standing, set odds on the Tyson-Douglas fight, he never imagined that he would become a central figure in the story about the greatest upset in boxing, arguably the most famous upset in all of sports. At some point during the course of the betting, the odds favoring Tyson hit 42 to 1 and that became the title of the newest ESPN "30 for 30" documentary which premiered on Tuesday, Dec. 11.
A little background. Vaccaro grew up in blue-collar Trafford, Pennsylvania, a small town about 20 miles from Pittsburgh. An older brother, John Paul "Sonny" Vaccaro, went on to become the most powerful man in basketball by virtue of his relationships with players, coaches, and shoe companies. He is credited with hatching Nike's "Air Jordan" empire. (Sonny was the subject of an ESPN "30 for 30" documentary in 2016.)
In 1975, Jimmy Vaccaro arrived in Las Vegas and found work as a 21-dealer at the Royal Inn, a small casino that sat just off the Strip. The pay for a break-in dealer was $16.50 a shift.
Nevada had recently passed legislation that allowed sports betting to co-exist under the same roof with other forms of gambling. During the previous 25 years, sports betting was quarantined in little mom-and-pop bookie joints. When the Royal Inn put in a sports book, Vaccaro moved over to that department.
In November of 1989, after stops at several other books, Steve Wynn hired Vaccaro to open a sportsbook inside his newest property, the Mirage. Situated in the center of the Las Vegas Strip, the Mirage, with its artificial volcano outside the front entrance, was instantly the most "must-see" attraction in town.
At the Mirage, Vaccaro was the only department head among those that interacted with hotel guests who wasn't made to wear a suit and tie. Sometimes he showed up for work in jeans. He was a "suit" by virtue of being a department head (a derogatory term in Las Vegas, similar in some respects to bean counter), but by all accounts he didn't own an actual suit. Concordantly, his style of bookmaking, unrestrained by Wynn, could be described as freewheeling.
In bookmaking, unlike pari-mutuel horse racing, odds are posted on an event and then adjusted, if necessary, to stimulate more betting on the side that is under-bet. A perfectly balanced book — where there is an identical amount of money on each side — is an ideal construct, an abstraction, but bookmakers strive to achieve this by adjusting the odds to where they get two-way action and thereby stand to make roughly the same profit regardless of the outcome.
At the Mirage, Vaccaro often didn't wait for the money to show to adjust a betting line. If he had a "dead number" – for example, a pointspread on a football game that wasn't attracting any good-sized wagers – he would adjust it in hopes of stimulating activity. He did this on slow days, or during slow periods of a day, simply as an antidote to boredom.
On one particularly slow day, basically just for the fun of it, Vaccaro decided to post a line on the Tyson-Douglas fight. Tyson would obviously be such a heavy favorite that the proposition would attract little betting, likely just a few peanuts from the suckers in the "bet a toothpick to win a lumberyard" crowd, but, what the heck, there was nothing wrong with a little window dressing. None of the other books in Nevada had it and most hadn't even bothered to offer odds on how long the fight would last. The wise-guys figured that Tyson would blow Douglas away within the first three rounds.
Then something incredible happened. The seemingly invincible Iron Mike Tyson lost. Buster knocked him out in the 10th round. In short order, Vaccaro was summoned to appear on "Good Morning America."
Window dressing at the Mirage wasn't like window dressing at other properties. At other properties, a proposition designed as a conversation piece would be attached to a very low limit. The primary intent was free publicity. But the Mirage attracted a fair number of so-called whales, men (mostly from Asia) who would bet more in a short fling at baccarat than an average workingman would earn in an entire year. If inclined to bet on a sporting event, a whale could get down pretty much whatever he wanted. The sky was the limit.
Vaccaro has said that he took a $160,000 wager on Mike Tyson at 40/1 odds, a wager that would have won $4,000. That's plausible given the clientele of the Mirage, but it's a figure that I have always taken with a grain of salt. I say this because my friend Jimmy Vaccaro has tossed out different numbers over the years when asked about the betting.
According to various newspaper reports and what appears in certain books, the betting line opened at 27/1 (the consensus) or 35/1. It crested at 42/1 (the consensus) or 48/1.
Many years ago, Vaccaro told me for a book that I was writing that he accepted a $56,000 wager on Tyson at 28/1, a $64,000 wager at 32/1, and a $143,000 wager at 39/1. He would subsequently provide different figures (close, but different) to Las Vegas Review-Journal sportswriter Stephen Nover and others.
What is almost certainly true is that the odds hit 42/1 as they bounced around and that's as good a number as any to illuminate the magnitude of Buster's upset.
Nowadays, when so much betting is done online, one often sees fights where the odds are higher than 42/1. But usually these lines are just for show. Getting down a serious wager on the underdog is out of the question, although an exception would likely be made for a valued client who spreads his action around. In the old days, there were so-called newspaper lines, lines provided to newspapers for information purposes. If one wanted to bet into this line, he would likely be told, and gruffly, to go down to the newspaper office and talk to the sports editor. Good luck with that.
Odds play an important role in sports because they cut to the chase, knifing through the ballyhoo to inform us whether a match is likely to be competitive. And, as mentioned, they serve the purpose of quantifying the bigness of an upset. Before the Tyson-Douglas fight, the biggest upset in heavyweight boxing in recent times came when Leon Spinks upset Muhammad Ali in their first meeting. Ali was widely quoted as a 9/1 favorite.
Odds bedevil sportswriters, however, because they are not static and often vary from place to place. When a sportswriter weaves odds into his story, he is taking a snapshot of something that is fluid. It's sort of like citing the distance from the shoreline to the lifeguard station at a beach. (As an aside, I would advise readers to be cautious of recycling odds that appear in old books. Most boxing historians have treated the odds very loosely and some have invented odds to imbue a storied fight with a higher shock quotient for dramatic effect.)
During my lifetime, there have been at least four instances where a baseball team available at 100/1 in April went on to win the World Series. The Leicester City soccer club overcame considerably higher odds to win the 2016 Premier League title. So, from a numbers standpoint, Buster Douglas's upset was hardly the biggest upset in sports.
But there are upsets and then there are quantifiably lesser upsets that register much higher on the shock meter. I once met a person who told me that when he read in his Sunday morning newspaper that Mike Tyson had lost, the world stood still, as it did when JFK was assassinated and when OJ was acquitted. For some people, talk about the Tyson-Douglas fight brings back a flood of memories even if they never saw the fight.
By the way, Jimmy Vaccaro, who is prominently featured in "42 to 1," is currently on the payroll at the South Point, a locals-oriented casino that is a good drive from the Strip, although it sits on the same boulevard. His main responsibility, so far as anyone can tell, is to hang around the sports book, one of the busiest in the city. His boss, South Point owner Michael Gaughan, once famously said, "I don't know exactly what it is that Jimmy does around here."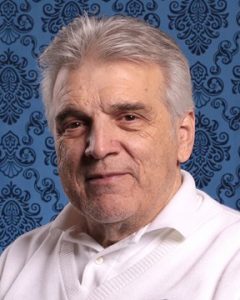 He's still the most quotable sports betting personality in town, and as down-to-earth as ever, about what one would expect from a fellow whose father spent 42 years working in a Pennsylvania steel mill.
There are rumors that Vaccaro will be heading back to Pennsylvania before the Super Bowl and the odds of that happening, unfortunately, are a lot lower than 42/1. He's the last of an era and the town would miss him.
Check out more boxing news on video at The Boxing Channel
To comment on this article at the Fight Forum, Click Here