Is Kosei Tanaka the World's Brightest Prospect?
By my reckoning Naoya Inoue was the prospect of the year in January 2013 and the fighter of the year by January 2015; that is an astonishing rate of development. The temptation when a major force of boxing potential is born outside the United States is to ask, "He looks good, but will he travel well?"
But like the top British fighters, top Japanese don't have to travel at all. They can make a lifetime of money boxing on their own shores. Where the Japanese differ from the British is in their ability to buy in the very best fighters from the rest of the world to provide the sternest tests for their potential conquistadors at home. Bringing the world's #1 minimumweight Adrian Hernandez and the #1 junior bantamweight Omar Narvaez to Japan in order that they may suffer Naoya's tender attentions has made him one of the feared fighters in the world with his professional record just 8-0 and at the age of just twenty-one. A Japanese prospect with world-class potential is not "held back", is not allowed to "gain experience" and is not permitted to "get rounds under their belt." Instead, they fight the best their fledging abilities allow.
Nineteen years of age with a professional record of just 4-0, Kosei Tanaka will probably fight a ranked opponent for an alphabet strap in 2015. A minimumweight, he has already been scheduled for twelve rounds in a fight that went ten, and he has never indulged in the traditional four round encounters that buoy prospects concerned about fitness and stamina. Even compared to Naoya he is ahead of the absurd learning curve set for the best Japanese prospects, so much so that if we don't take a detailed look at him now, at just four fights, we will likely be looking at a contender or strapholder rather than a prospect. So here is a tentative breakdown of how good this teenager is – and just how good he might become.
Style
Tanaka is a box-mover in the truest sense, a methodology designed to embrace to the greatest extent his natural gifts. In danger of becoming a national style in Japan, it works well for any fighter with the necessary speed, stamina and temperament, and it forms the first line of defence for a fighter capable of its execution. Tanaka's default style is one of retreat, but he is moving away in narrow circles, moving the opponent into range rather than moving himself out of it. While it forms a natural barrier to opposition forages, it also calls for a high degree of judgment and discipline and an ability to recognise viable openings in accordance with the fighter's own physical abilities. Fortunately, Tanaka is naturally aggressive. Married to this mobile style is a spiteful determination to fight which happily bridges the gap between not enough and too much.
An accomplished amateur without being storied or draped in gold, he bested the much-hyped younger Inoue brother, Takuma, overall in their several unpaid encounters – but little of the amateur remains. Perhaps lacking a little in the fluidity and improvisational skill he now displays, it is nevertheless clear that despite the pillows and the headgear, Takuma's brief stay in the amateurs was used not as a springboard to an Olympic gold medal but in the old fashioned way: to hone a professional.
Balance and Footwork
It is not a particularly interesting nor an insightful thing to say, but Tanaka's balance is already elite. In his first fight he was matched with Oscar Raknafa, a fighter who moved up to flyweight and embraced a sad fate as a professional loser, but at minimumweight had never been stopped and had been the national champion of Indonesia for a year before gaining a regional strap. He was far from typical as a debut opponent, even for an elite prospect. Winning every one of the six rounds, Tanaka also dropped Raknafa in the first with a beautiful combination born first and foremost of his ability to make a punching out of movement.
Winning every one of the six rounds, Tanaka also dropped Raknafa in the first with a beautiful combination born first and foremost of his ability to create punching opportunities with movement alone.
On no notice he can dip through his right knee to support a firecracker right hand, as he did with thirty seconds departed of round two in the same fight, but he also has the skill in footwork to augment his balanced offence, using steps to escape again in a tight circle. This bobbing, mobile style is a variation of what made Manny Pacquiao so dangerous, and although those comparisons begin and end right there, the boy moves well enough that it is a valid one.
The only concern in this department is a possible lack of economy. If Tanaka has to fight defensively or force a lead he will be forced to take many more steps than his opponent to do so. Does he have the engine for it, and if he does, will he carry his power late enough for it to matter?
Technique on Defence
The choice for Tanaka's second professional opponent was fascinating to me. The man who got the nod was Ronelle Ferreras (13-6-2 going in), a twenty-eight year old Filipino with a great jaw and a line in losing whenever he stepped up in class. A typical opponent then for most prospects bowed by the weight of the tag "future world champion" but what set Ferreras apart was that he was a southpaw. The only film in existence of Tanaka really struggling is against a southpaw, an amateur and 2014 Asian Youth Games bronze medallist, Erdenebat Tsendbaatar out of Mongolia. Tsendbaatar walked Tanaka onto repeated straight left hands out of the southpaw stance, and although Tanaka was never in trouble, nor discouraged, he was caught flush on several occasions.
Defensively, Tanaka uses movement and a disciplined high-guard to make him hard to hit, but he is no Cuban exile – he is a Japanese stylist and as such he comes to fight and inevitably will be, at times, there to be hit. If Ferreras was able to take advantage of a stylistic predisposition to violence in combination with a possible weakness against the southpaw left, perhaps he would be able to trouble Tanaka.
In reality, he hardly landed a straight left hand all night. Most of his success occurred on the inside, where Tanaka's tightly regulated guard smothered most of his work. The Japanese ducked and stepped away from most of the Filipino's offence on the outside while unleashing his latest pet punch, a caning right hand to the body.
It is a body attack to which he may be most vulnerable himself but he has never looked close to being overwhelmed against either good amateur competition or limited professional competition – although, I think Ryuji Hara hurt him with a body shot in the ninth round of their contest from October of last year. Despite that, the movement upon which his style is founded should lend him some protection.
This naturally occurring defence is an enormous boon for an aggressive young fighter and although some more advanced punch-picking wouldn't hurt, his defence is essentially in line with his style, having improved dramatically since his amateur days.
Technique on Offence
Tanaka is brilliant on offence. Even before he turned professional a commitment to a withering body-attack and a sure fluidity at all ranges marked him out as a fighter destined to make a splash as a professional. That said, his inability to stop Ferreras or Raknafa despite dominating performances did make me wonder about the kid from Nagoya. His absurd first round knockout of Crison Omayao was the perfect tonic.
Omayao was the debut opponent for the devastating Naoya Inoue, a fight in which he managed no fewer than four rounds. Tanaka took him out in less than two minutes and he did it using his right, which looked the technically weaker of the two hands up until that point. Not that the finishing punches were necessarily textbook, but rather the type of marauding, booming crushers more suited to a heavyweight journeyman on the make. The end result was a stupefied Omayao regaining his feet but loose-limbed and vacant, staring across the ring as though confronted by the avenging angel itself. The referee took a brief look and then waved off the only fight that allows a direct comparison between Tanaka and Naoya, a comparison that on paper finds Naoya wanting.
His left hand is a thing of wonder. Against Raknafa he landed a left-hook double-jab combination to set up the brutalising right hand in the literal blink of an eye; it's a can-opener of a punch, the rapier to the right-hand bazooka, two weapons that complement each other perfectly. Combinations beyond the reach of eight year professionals are at his fingertips.
A very healthy habit of adding punches with each successive fight can come to an end without further evolution and leave behind a varied attack based upon a snapping jab that unlocks a wide reserve of power punches. Great offence, when it evolves, tends to be based upon great punch selection, swift persistence in throwing or a combination of the two; Tanaka falls happily into this final category.
Temperament and Generalship
Generalship is a natural gift of Tanaka's style. It provides a natural control over territory via small-moves ring-centre and the only way to challenge him directly is with a head on assault that rather plays into his style on offence, or a retreat, always a compromise on the scorecards and an invitation to measure pure technical ability with a fighter who looks to be a near world-class technician after just four fights. The flip side of this gold coin is tarnished by a necessity for patience and for the discipline to stick to a naturalised gameplan regardless of provocation.
Precious film of one of Tanaka's confrontations with Takuma Inoue in the amateurs provides an answer to the question of whether Tanaka is this sort of man affirmatively. Inoue looks faster, stronger and more aggressive in the opening rounds of this contest, and although Tanaka appears already to be the more technically proficient the sheer pace at which the contest is being hustled sees him miss plenty of punches. Tanaka does not panic. He just sticks to his boxing and by the end of the third round the faster, more aggressive Takuma has been handled, is giving ground and getting hit.
Professionally he showed great patience in returning to his boxing after dropping Raknafa and in outwaiting and outfighting Hara. The pressure on this young man's shoulders is incredible, the weight of expectation severe. All the outward signs are that he is equal to it.
Punch Resistance and Stamina
It is unusual for a four-fight professional to provide much in the way of evidence one way or the other in these categories, but Tanaka's advancement has been so swift that we can draw certain tentative conclusions.
In his fourth fight, he met 18-0 prospect Ryuji Hara. Hara is an excellent talent, a fluid puncher with fast hands and a nice line in two piece combinations that often end in body punches. Tanaka dropped a handful of frames on the way to stopping him in the tenth round of a fight that demonstrated his ability to fight at pace and retain his power into the late rounds.
Despite having a fraction of his opponent's experience over longer distances and despite having suffered the unwanted attentions of Hara's violent body-attack, Tanaka was far the fresher man down the straight. His footwork was undiminished, his reactions were unimpaired, and although he sought to rest once in the eighth and once in the ninth, his output was basically unaffected. The end of the ninth and the beginning of the tenth was something of a zenith in Tanaka's fledgling career – in the final minutes of a hard fight, he absolutely poured on punches for a stoppage that was a mercy.
Hara also landed his own punches during savage, lightning exchanges but one or two body shots aside, I was of the impression that Tanaka was never caught absolutely clean by the romping offence coming his way. This hints at superb radar, but doesn't help in appraising the fighter's chin. I turned to Asianboxing.com's Takahiro Onaga for a second opinion.
"As a professional, no I don't think he has been properly chin-checked," offered Takahiro. "However, he's never seemed bothered being tagged, and has shown a willingness to mix it up as and when he chooses. I suspect he's very confident in his [chin]."
I agree, and this is reassuring – but like every potential champion, his moment of truth lies ahead.
Speed and Power
Tanaka is fast. Because he has a rangy feel and boxes tall, there is a sense that he might come second against the very fastest fighters in a straight-up quick-draw, but I am not entirely convinced there is any fighter in the world that puts together combinations faster. He is blindingly fast between punches and the fourth is as fast as the first.
In terms of his hitting power I have reservations. In his debut against Raknafa, he couldn't get the stoppage despite landing punches with impunity. While it is true that Raknafa had never been stopped, he has been since – in fact, he's been stopped in every outing since Tanaka in seven, six and four rounds against decent flyweight opposition. Presuming Tanaka did not break him (which seems premature), what this tells us is that on his debut, Tanaka did not have power that could rank him a puncher at flyweight. At nineteen years of age, flyweight is where he is eventually headed – if this read is accurate, he will not rate a knockout artist there.
His technique is superb and I can't imagine an augmentation adding pounds per square inch, but he might get more power in line with weight gain. This is the best he could hope for I think, and it would make him a dangerous puncher. This could lead to many accumulation stoppages, but I don't think he will ever be the kind of fighter to be rescued by his power.
Next
"There is no beef," Takahiro told me in answer to my question about Tanaka and the Inoue brothers. "They are said to be somewhat friendly. I suspect they have a general respect for each other."
Nevertheless, it is likely that the paths of one or both the Inoue brothers converge with that of Tanaka at some point in the near future. In the meantime, Wanheng Menayothin has been made the primary target for team Tanaka. The #2 ranked minimumweight is the holder of a belt and seemingly available, although a dominant performance against the unbeaten Jeff Galero may have made Katsunari Takayama and a Japanese superfight the more attractive option. Either way, Tanaka is looking at a major step up as early as his very next fight.
Personally, I make him a favourite to beat either of them.
Odds Review for Friday's Boxing on Telemundo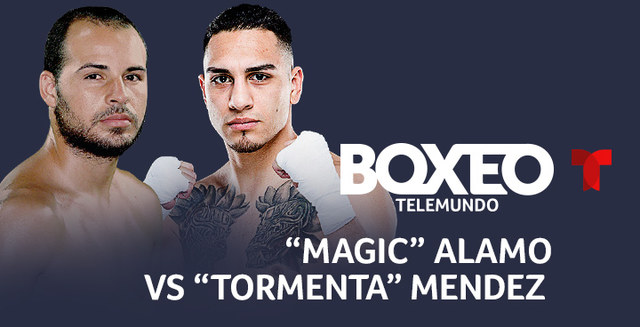 South Florida promoter Tuto Zabala Jr has a seven fight card planned for the Osceola Heritage Center in Kissimmee this Friday, February 22nd that sees three undefeated prospects headline the show. For more than two decades, Zabala Jr has promoted the sport in Mexico and Florida and Friday's event will air on Spanish language Telemundo in the United States, so check your local listings for start times.
A pair of ten round bouts hold the main event spots as undefeated Yomar Alamo faces veteran Manuel Mendez at welterweight and likewise unbeaten Carlos Monroe takes on Jonathan Tavira in a middleweight bout.
The 23 year old Alamo is from fight hungry Puerto Rico and he is considered a key piece to promoter Zabala Jr's plans to run shows back on the island. The 28 year old Mendez once carried the 'prospect' label as well but Mendez is 1-3-1 in his last five fights. The experience of being in there with the likes of Sonny Fredrickson (19-1) and undefeated Johnathan Navarro (15-0) will make him Alamo's toughest test to date. The welterweight division is crowded and Alamo is going to need to keep winning beyond Friday to get noticed, but he already banks on the fervent support of his "boriqua" crowd. Promoter Zabala Jr may be wondering if matchmaker Ruben DeJesus picked the right guy in Mendez. Alamo's record in Puerto Rico looks to have a good bit of fluff. He didn't face an opponent with a single pro win until his seventh fight. He faced 40 year old vet Edwin Lopez in 2016, but Lopez hurt his hand in the first round and could not continue, so Alamo is largely untested.
Middleweight prospect Carlos Monroe looks to go 12-0 as he steps in to his first bout scheduled for ten rounds. Veteran Jonathan Tavira provides the opposition for the 24 year old Monroe, who turned pro in December of 2017 and notched 10 fights in calendar year 2018. Monroe has been brought along carefully, as the combined record of his 11 opponents stands at 46-98-8. Tavira has been in there with the likes of Arif Magomedov, Dario Bredicean and Esquiva Falcao, all undefeated fighters on the way up. Tavira hits hard but he has been stopped five times in his six losses, so look for Monroe to improve on his eight KOs to date.
2016 U.S. Olympian Antonio Vargas looks to improve to 10-0 in an eight round bantamweight bout against Lucas Rafael Baez (34-17-5). Vargas was originally scheduled to take on Wilner Soto, a veteran with a 21-5 record and he was a big favorite in that match-up.
Below are the current lines as we start off fight week.
Fri 2/22 – Osceola Heritage Center – Kissimmee, Florida
Welterweight 10 rounds –
Manuel Mendez(16-4-1) +160
Yomar Alamo(15-0)         -210
Middleweight 10 rounds –
Jonathan Tavira (17-6)            +550
Carlos Monroe (11-0)             -1050
Bantamweight 8 rounds –
Lucas Rafael Baez        +1150
Antonio Vargas            -2450
(Opponent change for Vargas, line should be similar for new opponent Lucas Rafael Baez)
Check out more boxing news on video at The Boxing Channel
To comment on this story in The Fight Forum CLICK HERE
Blake Caparello Looks To Grab WBA Regional Belt This Friday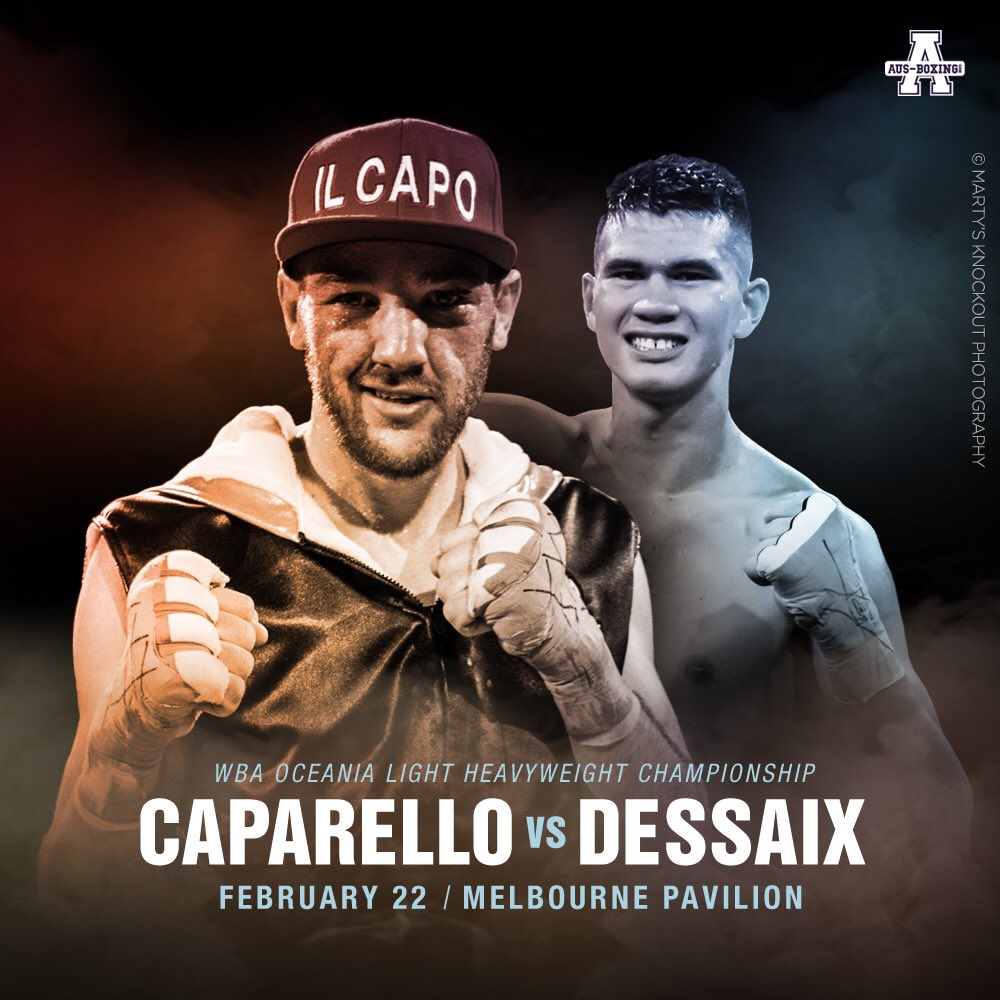 This Friday night in Australia, light heavyweight contender Blake Caparello returns to action as he faces youngster Reagan Dessaix for the WBA's Oceania title in the main event of a planned six fight card at The Melbourne Pavilion.
Dessaix currently holds the belt that Caparello held back in 2017, and the 22-year-old is hoping a win on Friday will put him on the international radar. It is where Caparello, who enters this fight as a 32-year-old, has been and hopes to get to again.
Those are the basics of Friday's main event, the youngster Dessaix making a significant leap in competition level as he looks to get ranked internationally, while the veteran Caparello is hopeful a win will propel him closer to another world title shot.
Caparello laid claim to the IBO's world title at 175 pounds back in October of 2013 when he won a comfortable unanimous decision over veteran Allan Green. Caparello, who was 17-0-1 at the time of the Green fight, went on to an introductory fight in the United States, and a win there saw him earn an August of 2014 title shot against WBO champion Sergey Kovalev.
Caparello has to feel he was close to a world title as he had the feared Kovalev down in round one before the "Krusher" took him out in round two. Since then, he has fought Isaac Chilemba and Andre Dirrell, extending both ranked veterans the full fight distance. The March of 2018 loss to Chilemba was for the WBC's world title, and Caparello managed to go 2-0 the rest of the calendar year.
Green, Kovalev, Dirrell and Chilemba. The bottom line is that Dessaix had a solid amateur career in Australia, but there is no one with resumes like the men Caparello has faced when asked to step onto the world scene.
The WBA's current world champion is Dmitry Bivol (15-0), who is making the fourth defense of his title in March against hard hitting Joe Smith Jr. The veteran Caparello could mount a case for a mandatory shot against either man with a win on Friday, while Dessaix would likely have to keep fighting and winning before earning a shot at a world title.
The co-feature bout is for the Australian title at 154 pounds and sees 31 year old Billy Klimov facing Joel Camilleri. Camilleri is favored as he has had a lot more professional experience than Limov, who turned professional at 29 years old. Strictly regional stuff here.
Both fights have lines at some of the sportsbooks. Check out the numbers as they were at the start of fight week below.
Fri 2/22 – The Melbourne Pavilion – Victoria, Australia
WBA Oceania Title
Light Heavyweight 10 rounds –
Reagan Dessaix(16-1)         +255
Blake Caparello (28-3-1)    -365
Australian Title
Super Welterweight 10 rounds –
Billy Limov (4-0-1)     +200
Joel Camilleri(16-5-1) -280
Check out more boxing news on video at The Boxing Channel
To comment on this story in The Fight Forum CLICK HERE
Will Fury's Deal With ESPN Torpedo The Fights That Fight Fans Want to See?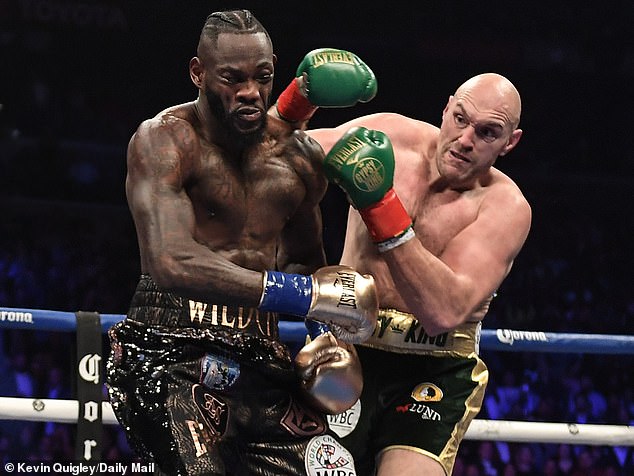 For the past few weeks, boxing fans have been led to believe that the rematch between Tyson Fury and Deontay Wilder was ever so-close to being a done deal. But in the world of professional boxing where Machiavellian characters seemingly hold all the positions of power, nothing is ever a done deal until it's finally finalized. Today's announcement that Tyson Fury has signed with ESPN is the latest case in point. It's a three-fight deal that will reportedly earn the Gypsy King $80 million if he can successfully hurdle the first two legs.
As Thomas Hauser has noted, what we have in boxing today is something similar to leagues in other sports. There's the Top Rank/ESPN League, the Matchroom/DAZN League, and the PBC/Showtime/FOX League. We would add that these are intramural leagues. Occasionally there's cross-pollination, similar to when the Yankees play the Mets in a game that counts in the regular season standings, but basically the boxers in each league compete against each other.
We have no doubt that WBC/WBA/IBF heavyweight ruler Anthony Joshua will eventually fight Wilder and/or Fury, but it now appears that these matches, when they transpire, will have marinated beyond the sell date. The action inside the ring may mirror the Mayweather-Pacquiao dud.
A match between Joshua and Wilder is already somewhat less enticing than it would have been if it had come to fruition last autumn. The odds lengthened in favor of Joshua after Wilder's raggedy performance against Tyson Fury on Dec. 1 in Los Angeles.
True, the Bronze Bomber almost pulled the fight out of the fire with a thunderous punch but he was out-slicked in most of the rounds and it wasn't as if he was fighting a bigger version of Pernell Whitaker. Before that fight, casual fans were less tuned-in to Deontay Wilder's limitations.
It was reported that the Wilder-Fury rematch was headed to Las Vegas or New York, but that Las Vegas fell out of the running when the State Athletic Commission insisted on using Nevada officials. Fury was the one that balked.
In hindsight we should have seen that this was fake news. No Nevada officials were involved in Fury-Wilder I. The judges were from California, Canada, and Great Britain. The California judge voted against Fury, scoring the fight 115-111, a tally for which he was excoriated. The judge from Great Britain, like many ringside reporters, had it draw. The TV crews, especially the crew from Great Britain, left no doubt that Fury should have had his hand raised and the controversy made the hoped-for rematch more alluring.
So who will be Tyson Fury's next opponent? Speculation immediately centered on Bulgaria's Kubrat Pulev.
Pulev, who turns 38 of May 4, sports a 26-1 record. He was slated to fight Anthony Joshua in October of 2017 but suffered a torn biceps in training and was forced to withdraw. In his most recent bout he outpointed Hughie Fury, Tyson's cousin. He's currently ranked #1 by the IBF.
On Dec. 8 of last year, Bob Arum announced that he had hammered out a deal to co-promote Pulev. It was subsequently reported that Pulev's first fight under the Top Rank/ESPN umbrella would be against Finland's Robert Helenius on March 23 in Los Angeles. Six days ago, the distinguished European fight writer Per Ake Persson told his readers that the fight had fallen out, ostensibly because the parties could not come to terms.
Tyson Fury is the most charismatic white heavyweight to come down the pike since Gerry Cooney and the big galoot is bigger than Cooney ever was as he has avid followers on both sides of the Atlantic and Cooney didn't have social media to enhance his profile. I have little doubt that ESPN will recoup their investment in him. However, deals in boxing are never consummated with an eye on uplifting the sport – on patching things up with the disaffected – and here's yet another example.
Check out more boxing news on video at The Boxing Channel
To comment on this story in The Fight Forum CLICK HERE