Is Kosei Tanaka the World's Brightest Prospect?
By my reckoning Naoya Inoue was the prospect of the year in January 2013 and the fighter of the year by January 2015; that is an astonishing rate of development. The temptation when a major force of boxing potential is born outside the United States is to ask, "He looks good, but will he travel well?"
But like the top British fighters, top Japanese don't have to travel at all. They can make a lifetime of money boxing on their own shores. Where the Japanese differ from the British is in their ability to buy in the very best fighters from the rest of the world to provide the sternest tests for their potential conquistadors at home. Bringing the world's #1 minimumweight Adrian Hernandez and the #1 junior bantamweight Omar Narvaez to Japan in order that they may suffer Naoya's tender attentions has made him one of the feared fighters in the world with his professional record just 8-0 and at the age of just twenty-one. A Japanese prospect with world-class potential is not "held back", is not allowed to "gain experience" and is not permitted to "get rounds under their belt." Instead, they fight the best their fledging abilities allow.
Nineteen years of age with a professional record of just 4-0, Kosei Tanaka will probably fight a ranked opponent for an alphabet strap in 2015. A minimumweight, he has already been scheduled for twelve rounds in a fight that went ten, and he has never indulged in the traditional four round encounters that buoy prospects concerned about fitness and stamina. Even compared to Naoya he is ahead of the absurd learning curve set for the best Japanese prospects, so much so that if we don't take a detailed look at him now, at just four fights, we will likely be looking at a contender or strapholder rather than a prospect. So here is a tentative breakdown of how good this teenager is – and just how good he might become.
Style
Tanaka is a box-mover in the truest sense, a methodology designed to embrace to the greatest extent his natural gifts. In danger of becoming a national style in Japan, it works well for any fighter with the necessary speed, stamina and temperament, and it forms the first line of defence for a fighter capable of its execution. Tanaka's default style is one of retreat, but he is moving away in narrow circles, moving the opponent into range rather than moving himself out of it. While it forms a natural barrier to opposition forages, it also calls for a high degree of judgment and discipline and an ability to recognise viable openings in accordance with the fighter's own physical abilities. Fortunately, Tanaka is naturally aggressive. Married to this mobile style is a spiteful determination to fight which happily bridges the gap between not enough and too much.
An accomplished amateur without being storied or draped in gold, he bested the much-hyped younger Inoue brother, Takuma, overall in their several unpaid encounters – but little of the amateur remains. Perhaps lacking a little in the fluidity and improvisational skill he now displays, it is nevertheless clear that despite the pillows and the headgear, Takuma's brief stay in the amateurs was used not as a springboard to an Olympic gold medal but in the old fashioned way: to hone a professional.
Balance and Footwork
It is not a particularly interesting nor an insightful thing to say, but Tanaka's balance is already elite. In his first fight he was matched with Oscar Raknafa, a fighter who moved up to flyweight and embraced a sad fate as a professional loser, but at minimumweight had never been stopped and had been the national champion of Indonesia for a year before gaining a regional strap. He was far from typical as a debut opponent, even for an elite prospect. Winning every one of the six rounds, Tanaka also dropped Raknafa in the first with a beautiful combination born first and foremost of his ability to make a punching out of movement.
Winning every one of the six rounds, Tanaka also dropped Raknafa in the first with a beautiful combination born first and foremost of his ability to create punching opportunities with movement alone.
On no notice he can dip through his right knee to support a firecracker right hand, as he did with thirty seconds departed of round two in the same fight, but he also has the skill in footwork to augment his balanced offence, using steps to escape again in a tight circle. This bobbing, mobile style is a variation of what made Manny Pacquiao so dangerous, and although those comparisons begin and end right there, the boy moves well enough that it is a valid one.
The only concern in this department is a possible lack of economy. If Tanaka has to fight defensively or force a lead he will be forced to take many more steps than his opponent to do so. Does he have the engine for it, and if he does, will he carry his power late enough for it to matter?
Technique on Defence
The choice for Tanaka's second professional opponent was fascinating to me. The man who got the nod was Ronelle Ferreras (13-6-2 going in), a twenty-eight year old Filipino with a great jaw and a line in losing whenever he stepped up in class. A typical opponent then for most prospects bowed by the weight of the tag "future world champion" but what set Ferreras apart was that he was a southpaw. The only film in existence of Tanaka really struggling is against a southpaw, an amateur and 2014 Asian Youth Games bronze medallist, Erdenebat Tsendbaatar out of Mongolia. Tsendbaatar walked Tanaka onto repeated straight left hands out of the southpaw stance, and although Tanaka was never in trouble, nor discouraged, he was caught flush on several occasions.
Defensively, Tanaka uses movement and a disciplined high-guard to make him hard to hit, but he is no Cuban exile – he is a Japanese stylist and as such he comes to fight and inevitably will be, at times, there to be hit. If Ferreras was able to take advantage of a stylistic predisposition to violence in combination with a possible weakness against the southpaw left, perhaps he would be able to trouble Tanaka.
In reality, he hardly landed a straight left hand all night. Most of his success occurred on the inside, where Tanaka's tightly regulated guard smothered most of his work. The Japanese ducked and stepped away from most of the Filipino's offence on the outside while unleashing his latest pet punch, a caning right hand to the body.
It is a body attack to which he may be most vulnerable himself but he has never looked close to being overwhelmed against either good amateur competition or limited professional competition – although, I think Ryuji Hara hurt him with a body shot in the ninth round of their contest from October of last year. Despite that, the movement upon which his style is founded should lend him some protection.
This naturally occurring defence is an enormous boon for an aggressive young fighter and although some more advanced punch-picking wouldn't hurt, his defence is essentially in line with his style, having improved dramatically since his amateur days.
Technique on Offence
Tanaka is brilliant on offence. Even before he turned professional a commitment to a withering body-attack and a sure fluidity at all ranges marked him out as a fighter destined to make a splash as a professional. That said, his inability to stop Ferreras or Raknafa despite dominating performances did make me wonder about the kid from Nagoya. His absurd first round knockout of Crison Omayao was the perfect tonic.
Omayao was the debut opponent for the devastating Naoya Inoue, a fight in which he managed no fewer than four rounds. Tanaka took him out in less than two minutes and he did it using his right, which looked the technically weaker of the two hands up until that point. Not that the finishing punches were necessarily textbook, but rather the type of marauding, booming crushers more suited to a heavyweight journeyman on the make. The end result was a stupefied Omayao regaining his feet but loose-limbed and vacant, staring across the ring as though confronted by the avenging angel itself. The referee took a brief look and then waved off the only fight that allows a direct comparison between Tanaka and Naoya, a comparison that on paper finds Naoya wanting.
His left hand is a thing of wonder. Against Raknafa he landed a left-hook double-jab combination to set up the brutalising right hand in the literal blink of an eye; it's a can-opener of a punch, the rapier to the right-hand bazooka, two weapons that complement each other perfectly. Combinations beyond the reach of eight year professionals are at his fingertips.
A very healthy habit of adding punches with each successive fight can come to an end without further evolution and leave behind a varied attack based upon a snapping jab that unlocks a wide reserve of power punches. Great offence, when it evolves, tends to be based upon great punch selection, swift persistence in throwing or a combination of the two; Tanaka falls happily into this final category.
Temperament and Generalship
Generalship is a natural gift of Tanaka's style. It provides a natural control over territory via small-moves ring-centre and the only way to challenge him directly is with a head on assault that rather plays into his style on offence, or a retreat, always a compromise on the scorecards and an invitation to measure pure technical ability with a fighter who looks to be a near world-class technician after just four fights. The flip side of this gold coin is tarnished by a necessity for patience and for the discipline to stick to a naturalised gameplan regardless of provocation.
Precious film of one of Tanaka's confrontations with Takuma Inoue in the amateurs provides an answer to the question of whether Tanaka is this sort of man affirmatively. Inoue looks faster, stronger and more aggressive in the opening rounds of this contest, and although Tanaka appears already to be the more technically proficient the sheer pace at which the contest is being hustled sees him miss plenty of punches. Tanaka does not panic. He just sticks to his boxing and by the end of the third round the faster, more aggressive Takuma has been handled, is giving ground and getting hit.
Professionally he showed great patience in returning to his boxing after dropping Raknafa and in outwaiting and outfighting Hara. The pressure on this young man's shoulders is incredible, the weight of expectation severe. All the outward signs are that he is equal to it.
Punch Resistance and Stamina
It is unusual for a four-fight professional to provide much in the way of evidence one way or the other in these categories, but Tanaka's advancement has been so swift that we can draw certain tentative conclusions.
In his fourth fight, he met 18-0 prospect Ryuji Hara. Hara is an excellent talent, a fluid puncher with fast hands and a nice line in two piece combinations that often end in body punches. Tanaka dropped a handful of frames on the way to stopping him in the tenth round of a fight that demonstrated his ability to fight at pace and retain his power into the late rounds.
Despite having a fraction of his opponent's experience over longer distances and despite having suffered the unwanted attentions of Hara's violent body-attack, Tanaka was far the fresher man down the straight. His footwork was undiminished, his reactions were unimpaired, and although he sought to rest once in the eighth and once in the ninth, his output was basically unaffected. The end of the ninth and the beginning of the tenth was something of a zenith in Tanaka's fledgling career – in the final minutes of a hard fight, he absolutely poured on punches for a stoppage that was a mercy.
Hara also landed his own punches during savage, lightning exchanges but one or two body shots aside, I was of the impression that Tanaka was never caught absolutely clean by the romping offence coming his way. This hints at superb radar, but doesn't help in appraising the fighter's chin. I turned to Asianboxing.com's Takahiro Onaga for a second opinion.
"As a professional, no I don't think he has been properly chin-checked," offered Takahiro. "However, he's never seemed bothered being tagged, and has shown a willingness to mix it up as and when he chooses. I suspect he's very confident in his [chin]."
I agree, and this is reassuring – but like every potential champion, his moment of truth lies ahead.
Speed and Power
Tanaka is fast. Because he has a rangy feel and boxes tall, there is a sense that he might come second against the very fastest fighters in a straight-up quick-draw, but I am not entirely convinced there is any fighter in the world that puts together combinations faster. He is blindingly fast between punches and the fourth is as fast as the first.
In terms of his hitting power I have reservations. In his debut against Raknafa, he couldn't get the stoppage despite landing punches with impunity. While it is true that Raknafa had never been stopped, he has been since – in fact, he's been stopped in every outing since Tanaka in seven, six and four rounds against decent flyweight opposition. Presuming Tanaka did not break him (which seems premature), what this tells us is that on his debut, Tanaka did not have power that could rank him a puncher at flyweight. At nineteen years of age, flyweight is where he is eventually headed – if this read is accurate, he will not rate a knockout artist there.
His technique is superb and I can't imagine an augmentation adding pounds per square inch, but he might get more power in line with weight gain. This is the best he could hope for I think, and it would make him a dangerous puncher. This could lead to many accumulation stoppages, but I don't think he will ever be the kind of fighter to be rescued by his power.
Next
"There is no beef," Takahiro told me in answer to my question about Tanaka and the Inoue brothers. "They are said to be somewhat friendly. I suspect they have a general respect for each other."
Nevertheless, it is likely that the paths of one or both the Inoue brothers converge with that of Tanaka at some point in the near future. In the meantime, Wanheng Menayothin has been made the primary target for team Tanaka. The #2 ranked minimumweight is the holder of a belt and seemingly available, although a dominant performance against the unbeaten Jeff Galero may have made Katsunari Takayama and a Japanese superfight the more attractive option. Either way, Tanaka is looking at a major step up as early as his very next fight.
Personally, I make him a favourite to beat either of them.
Golden Boy Prospects and Contenders Stack DAZN Card in New York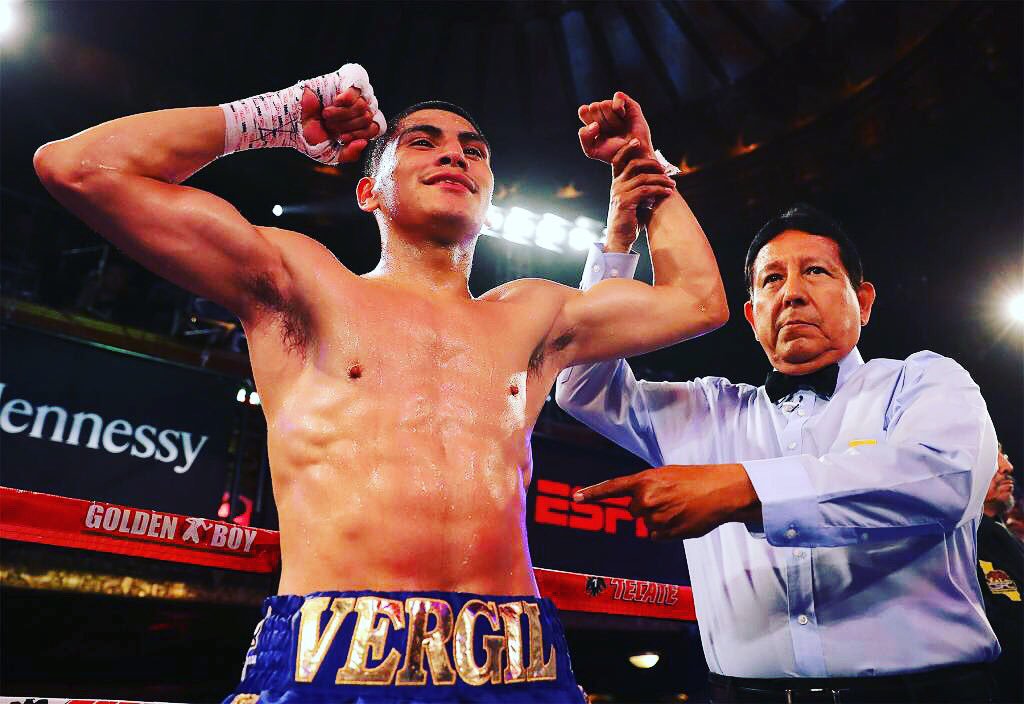 Saul "Canelo" Alvarez leads a wild and rowdy contingent of Golden Boy Promotions prospects and contenders into Madison Square Garden.
They're coming in with guns blazing.
Heavy-hitting youngsters Vergil Ortiz, Ryan Garcia and Lamont Roach are flanked by veteran contenders David Lemieux and Mauricio Herrera. There's also another world title fight on the card.
They represent the best of Oscar De La Hoya's shock troops.
Most fans in the east are familiar with the veterans; it's the youngsters that have not established a reputation that travels beyond the Mississippi River.
Super lightweight prospect Vergil Ortiz has never heard the final bell in any of his previous 11 professional bouts. But the Dallas, Texan faces Mexican fighter Omar Tienda who has only been stopped once in 24 pro bouts and that was almost six years ago.
Still, Ortiz is no ordinary puncher. He's one of those skinny Jack Palance-looking guys that if he touches someone it seems to send 10,000 volts through their body. Their eyes roll and the muscles become paralyzed.
He's a nice guy, but maybe that's how Mr. Death walks among us. It's simply his job. When not sending opponents into comas, Ortiz also plays guitar pretty well.
Don't expect a decision to be rendered in this fight either.
"My opponent (Omar Tienda) has a pretty good record. He's 19-5 with 12 knockouts. He has more knockouts than I have fights. He's only been stopped in one of the five losses. So, there's a pretty good chance he can go the distance, but I'm going to do what I do best," said Ortiz the knockout machine.
Next prospect, Ryan "The Flash" Garcia, hails out of Southern California and has that look of a star and the tools to match. Extremely quick and extremely confident, the super featherweight recently became part of Team Canelo and is training under the tutelage of Eddy Reynoso.
Defense has been the focus for Garcia and who better than Reynoso who prepared Canelo for his two clashes with knockout artist Gennady "Triple G" Golovkin?
The California speedster Garcia is matched against Dominican power hitter Braulio Rodriguez in a super featherweight contest set for 10 rounds.
"I went from fighting guys on a certain level you have to fight, where I was knocking everybody out. Then when you make another step in your career you need experience, you need somebody that's been there before and will teach you the ropes on how to handle things and what better trainer then Eddy Reynoso," said Garcia about his new trainer Reynoso. "He (Canelo) taught me a lot stuff about the business of the game and also stuff in the ring during sparring. I'm a very visual learner so it's what I see when he was sparring and training hard. That's my thing, that's my world."
The Contenders
Philly fighter Lamont Roach (17-0-1) returns to the east for this fight and defends a regional WBO title against Puerto Rico's Alberto Mercado (15-1) in another super featherweight clash.
"Right now I have the WBO international championship. After I defend it hopefully they bump me up into one of those mandatory spots that put me in line for a title eliminator title or a title," said Roach, 23, who fights out of Washington D.C. " My ideal fight, any champion."
Another who wants a title shot is veteran Mauricio "El Maestro" Herrera who was denied the title in a horrible decision four years ago when he fought then super lightweight champion Danny Garcia. Herrera returns to the ring after a year of rest and fights former super welterweight world champion Sadam Ali.
"My last fight was with Jesus Soto Karass. I went the distance. With him, I felt pretty good. Then I took some time off, I had to recover a little bit. I needed to feel the hunger with boxing, and I got it back," said Herrera who fights out of Riverside, Calif. "I got a chance with Sadam, so I'm here to prove something. I know I'm not old. I still feel good, I feel young. We'll see Saturday night how I look. Sadam Ali is a good fighter. He's slick. He's a boxer. He has all the basic skills. I'm going in there with a tough guy."
Ali, 30, is fighting at home against Herrera and returns to the ring for the first time since losing to Tijuana's Jaime Munguia last May.
"I feel like every fight moving forward is going to be a must-win. If you want to be great in your career, you're supposed to think like that. In life you know there's ups and downs, you just have to keep fighting," said Ali.
Canada's David Lemieux lost his middleweight world title in Madison Square Garden to Gennady Golovkin in a brave effort three years ago. He wants another crack and Tureano Johnson stands in his way.
"I have to look spectacular this weekend no matter who's in front of me, and Johnson is front of me," said former IBF middleweight titlist Lemieux. "I'm going to take good care of him."
World Title Fight
One other world champion, Tevin Farmer, performs on the card. He's not part of Golden Boy's troops but fights under the DiBella Entertainment umbrella. The IBF super featherweight titlist Farmer defends against Costa Rica's talented Francisco Fonseca.
Farmer is very confident of a quick victory.
"My goal is to stop him inside four rounds – it has nothing to do with Gervonta Davis (who beat him in eight rounds). This is about me. James Tennyson said he could KO me and I knocked him out in five, so now I want to do it in four," said Farmer who fights out of Philadelphia but likes to hit and run. "I am only competing against myself. The goal is to win the fight, but if I stop him in four rounds, then I've improved on the last fight. If I stop him quicker than Davis, oh well, I've knocked him out before him, it doesn't matter."
Fonseca, 24, lost to Gervonta Davis on August 2017 by stoppage due to several rabbit punches to the back of the neck. The referee did not call the fouls and Fonseca was declared the loser. The Costa Rican fighter's team appealed the referee's ruling but it was denied by the Nevada State Athletic Commission. Since that loss Fonseca has run up three consecutive wins by knockout.
Another on the Canelo-Fielding fight card is Ireland's Katie Taylor defending her lightweight world titles against Finland's Eva Wahlstrom. For more on this fight go to www.ThePrizefighters.com
Check out more boxing news on video at The Boxing Channel
To comment on this article in the Fight Forum Click Here
Canelo Finally Ready to Take Manhattan; More Bites of the Big Apple to Follow?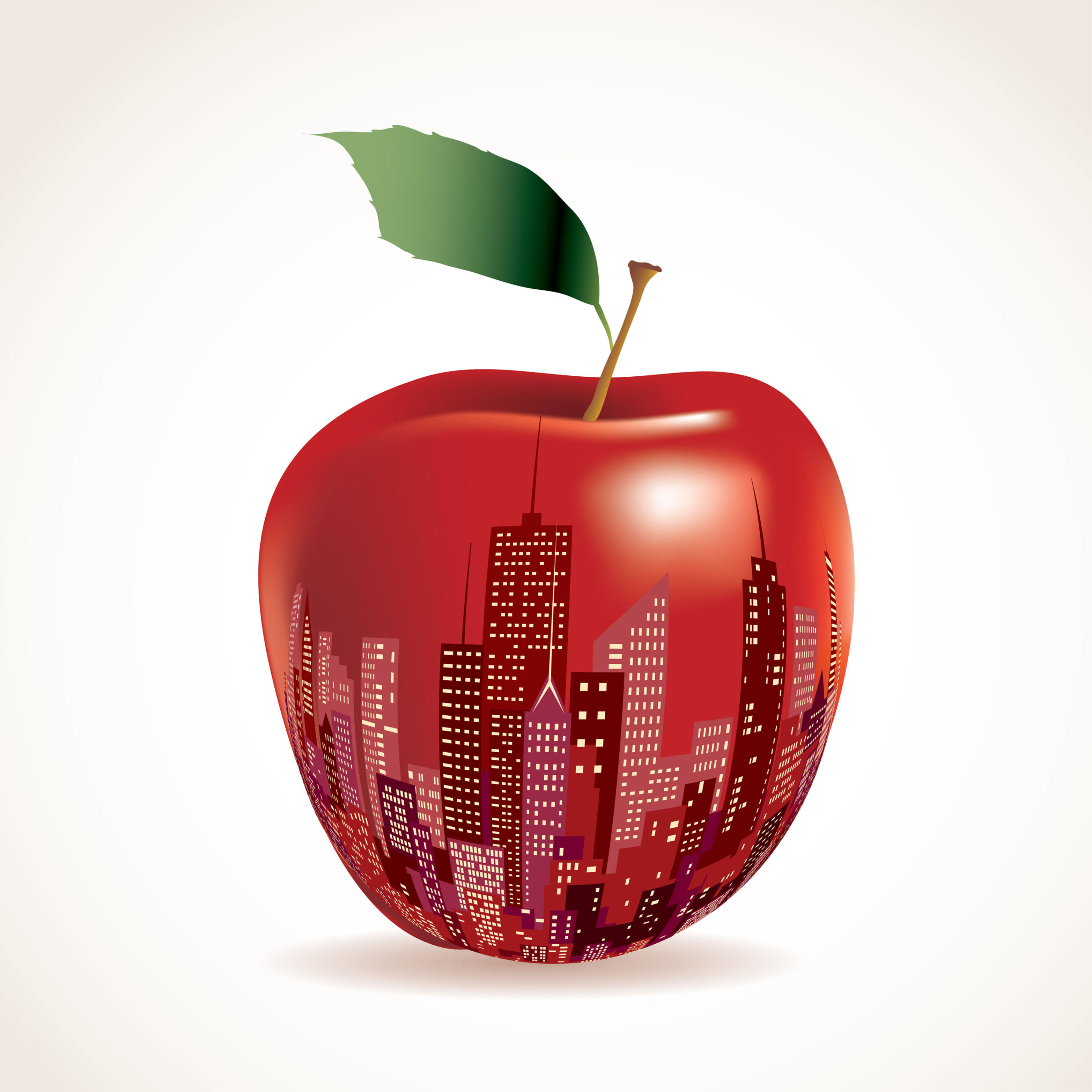 You know the words to the song, written by Paul Anka and most memorably sung by Frank Sinatra. It's a paean to America's glitziest, grittiest, most self-absorbed metropolis, whose citizens have come to believe the city is and always will be the center of the known universe. Everywhere else is, well, Hicksville.
If I can make it there, I'll make it anywhere
It's up to you, New York, New York
Canelo Alvarez, the WBO/WBA/WBC middleweight champion, is only 28 years of age, but the proud son of Guadalajara, Mexico, has been fighting professionally since he was 15. Arguably the most popular and marketable fighter in the world, he has been a creature of habit, fighting almost exclusively in places where his worshiping fans are plentiful and his star power has been allowed to flourish almost unabated. Of his 54 ring appearances as a pro, boxing's red-haired rock star has logged 34 fights in Mexico, 11 in Las Vegas, three in California and three in Texas. The furthest east Alvarez has come to ply his trade in the United States is a single bout in Miami, certain sections of which admittedly might seem like New York with palm trees.
But now Canelo says he is ready – eager, even – to finally make his mark in America's toughest town, and specifically in the famous arena, Madison Square Garden, which fancies itself the "Mecca of boxing." It is a not-undeserved sobriquet when you consider the roster of ring legends who have toiled at the Garden in any of its four incarnations.
Hey, if the historic building in midtown Manhattan, and the three preceding venues bearing its name, were good enough for Jack Dempsey, Joe Louis, Sugar Ray Robinson, Henry Armstrong, Jake LaMotta, Muhammad Ali, Joe Frazier, Roberto Duran, Sugar Ray Leonard, Mike Tyson and Canelo's promoter, Golden Boy CEO Oscar De La Hoya, then it's good enough for someone who considers himself to be the best pound-for-pound fighter in the world today.
But Saturday night's matchup of Alvarez (50-1-2, 34 KOs) — who will be moving up a weight class to challenge WBA super middleweight champion Rocky Fielding (27-1, 15 KOs) of England in a bout which will streamed internationally via DAZN — is not so much a one-off event as the first of many planned Garden parties in which Canelo will be the headliner.
"You know, Canelo's always wanted to fight in New York," said Eric Gomez, president of Golden Boy. "It seems like the last three years he's been talking to Oscar and myself about fighting in New York and, obviously, at the Garden. He's a big fan of Muhammad Ali and idolized Muhammad Ali.
"And to fight at the Mecca of boxing where all the greats have fought … Oscar fought there as well. It's something (Alvarez) always wanted to do. So we're extremely excited that we were able to squeeze in one more fight in December after having such a tough rematch in September with (Gennady) Golovkin."
So what about that, Canelo?
"I would like it to be the first of many fights there," Alvarez replied when asked about the hints he is dropping about possibly making MSG his new pugilistic home instead of Vegas. "To fight in New York is another landmark in my career and is another important story in my career. I want it to be the first of many more."
All well and good, although Fielding, virtually anonymous on this side of the Atlantic Ocean, has no chance of playing the role of Frazier to Canelo's Ali, or vice versa, even if he somehow captures lightning in a bottle. This also is the Briton's first fight in New York, and who can blame him for daring to dream that pulling off the upset will make him a superstar in his own right?
"This is what I'm in boxing for," Fielding, 31, said of the longshot opportunity he hopes to capitalize on. "This is what I've been doing in boxing since I was nine, for these nights. To fight at Madison Square Garden against the biggest name in boxing is unbelievable."
Fielding isn't quite the no-hoper Buster Douglas appeared to be on Feb. 11, 1990, when, as a 42-1 underdog, he pulled off boxing's biggest and most memorable upset with a 10th-round knockout of the seemingly invincible Mike Tyson in Tokyo. But Fielding is an 8-1 outsider for those willing to place a wager on him, and Canelo backers would have to bet $160 to make a 10-buck profit.
Any chance Fielding has of shocking the world lies in the fact that he is noticeably larger than Canelo, at 6-foot-1 to the celebrated challenger's 5-8, and with a 75-inch reach to Canelo's 70½-inch reach. That, and the fact Alvarez is moving up to an unfamiliar weight class, is enough to fuel Team Rocky's belief that they can spoil the star attraction's New York debut.
"We're going to ask (Alvarez) questions," said Jamie Moore, Fielding's trainer. "There's a lot of unanswered questions regarding him moving up to super middleweight. The height and reach advantages that Rocky's got is huge. How is he going to cope with those problems? When they come face to face in the middle of the ring, Rocky's going to be huge, an absolutely huge specimen compared to Canelo."
But there is another saying that seemingly applies here, and that is that it's the size of the fight in the dog, not the size of the dog in the fight, that matters. And the talent gap between Canelo and this Rocky, who is not likely to ever be compared to Marciano, Graziano or Balboa, is of much more consequence that a couple of inches and pounds.
The incentives for Alvarez taking this fight are many. If – when – he wins and becomes a world champion at super middle, he joins fellow Mexican greats Julio Cesar Chavez, Erik Morales, Marco Antonio Barrera and Jorge Arce as three-division champions. OK, so Alvarez has already announced he will be moving back down to middleweight. That itch he wants to scratch as a three-division titlist, even if only temporarily, is satisfied, as is his desire to make more dough before the end of the year and to show New York what he's all about. Who knows, maybe he'll even find time get in a little Christmas shopping at some of Manhattan's trendier boutiques.
If there is a drawback to Canelo's Manhattan adventure, other than the almost-unthinkable possibility of a loss, it's that New York fight fans, whose reputation as a tough lot is deserved, are not disposed to be warmly receptive to an uninspired performance as those who lavished so much love on him in the Nevada desert, Mexico and Texas. Canelo might be cherished elsewhere, but from the opening bell he is going to have to prove himself anew to a rowdy crowd that is as apt to boo as to cheer.
So it's up to Canelo to make New York as much his as it was for Sinatra. He theorized about the unlikely possibility of a rematch with Floyd Mayweather Jr. ("If that fight were to happen again, I would defeat him, no problem") and the presumably more realistic chances of a third go at Golovkin ("If we made two, I'll make a third one"). There are other attractive matchups that could bring him back to the Garden, if his fascination with the place is as genuine as he now claims and Golden Boy accedes to his wishes.
"We're open to doing more fights in New York. No problem," Gomez said. "Everything seems to be going smooth. Ticket sales are great. We're expecting a sellout. If everything goes as planned, why not?"
Bernard Fernandez is the retired boxing writer for the Philadelphia Daily News. He is a five-term former president of the Boxing Writers Association of America, an inductee into the Pennsylvania, New Jersey and Atlantic City Boxing Halls of Fame and the recipient of the Nat Fleischer Award for Excellence in Boxing Journalism and the Barney Nagler Award for Long and Meritorious Service to Boxing.
Check out more boxing news on video at The Boxing Channel
To comment on this article at the Fight Forum, Click Here
How Oddsmaker Jimmy Vaccaro Became a Sidebar in the Buster Douglas Story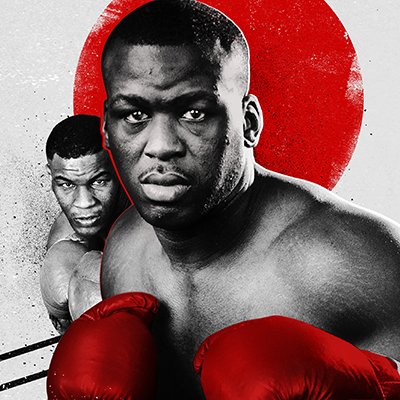 When Jimmy Vaccaro, a close friend of long standing, set odds on the Tyson-Douglas fight, he never imagined that he would become a central figure in the story about the greatest upset in boxing, arguably the most famous upset in all of sports. At some point during the course of the betting, the odds favoring Tyson hit 42 to 1 and that became the title of the newest ESPN "30 for 30" documentary which premiered on Tuesday, Dec. 11.
A little background. Vaccaro grew up in blue-collar Trafford, Pennsylvania, a small town about 20 miles from Pittsburgh. An older brother, John Paul "Sonny" Vaccaro, went on to become the most powerful man in basketball by virtue of his relationships with players, coaches, and shoe companies. He is credited with hatching Nike's "Air Jordan" empire. (Sonny was the subject of an ESPN "30 for 30" documentary in 2016.)
In 1975, Jimmy Vaccaro arrived in Las Vegas and found work as a 21-dealer at the Royal Inn, a small casino that sat just off the Strip. The pay for a break-in dealer was $16.50 a shift.
Nevada had recently passed legislation that allowed sports betting to co-exist under the same roof with other forms of gambling. During the previous 25 years, sports betting was quarantined in little mom-and-pop bookie joints. When the Royal Inn put in a sports book, Vaccaro moved over to that department.
In November of 1989, after stops at several other books, Steve Wynn hired Vaccaro to open a sportsbook inside his newest property, the Mirage. Situated in the center of the Las Vegas Strip, the Mirage, with its artificial volcano outside the front entrance, was instantly the most "must-see" attraction in town.
At the Mirage, Vaccaro was the only department head among those that interacted with hotel guests who wasn't made to wear a suit and tie. Sometimes he showed up for work in jeans. He was a "suit" by virtue of being a department head (a derogatory term in Las Vegas, similar in some respects to bean counter), but by all accounts he didn't own an actual suit. Concordantly, his style of bookmaking, unrestrained by Wynn, could be described as freewheeling.
In bookmaking, unlike pari-mutuel horse racing, odds are posted on an event and then adjusted, if necessary, to stimulate more betting on the side that is under-bet. A perfectly balanced book — where there is an identical amount of money on each side — is an ideal construct, an abstraction, but bookmakers strive to achieve this by adjusting the odds to where they get two-way action and thereby stand to make roughly the same profit regardless of the outcome.
At the Mirage, Vaccaro often didn't wait for the money to show to adjust a betting line. If he had a "dead number" – for example, a pointspread on a football game that wasn't attracting any good-sized wagers – he would adjust it in hopes of stimulating activity. He did this on slow days, or during slow periods of a day, simply as an antidote to boredom.
On one particularly slow day, basically just for the fun of it, Vaccaro decided to post a line on the Tyson-Douglas fight. Tyson would obviously be such a heavy favorite that the proposition would attract little betting, likely just a few peanuts from the suckers in the "bet a toothpick to win a lumberyard" crowd, but, what the heck, there was nothing wrong with a little window dressing. None of the other books in Nevada had it and most hadn't even bothered to offer odds on how long the fight would last. The wise-guys figured that Tyson would blow Douglas away within the first three rounds.
Then something incredible happened. The seemingly invincible Iron Mike Tyson lost. Buster knocked him out in the 10th round. In short order, Vaccaro was summoned to appear on "Good Morning America."
Window dressing at the Mirage wasn't like window dressing at other properties. At other properties, a proposition designed as a conversation piece would be attached to a very low limit. The primary intent was free publicity. But the Mirage attracted a fair number of so-called whales, men (mostly from Asia) who would bet more in a short fling at baccarat than an average workingman would earn in an entire year. If inclined to bet on a sporting event, a whale could get down pretty much whatever he wanted. The sky was the limit.
Vaccaro has said that he took a $160,000 wager on Mike Tyson at 40/1 odds, a wager that would have won $4,000. That's plausible given the clientele of the Mirage, but it's a figure that I have always taken with a grain of salt. I say this because my friend Jimmy Vaccaro has tossed out different numbers over the years when asked about the betting.
According to various newspaper reports and what appears in certain books, the betting line opened at 27/1 (the consensus) or 35/1. It crested at 42/1 (the consensus) or 48/1.
Many years ago, Vaccaro told me for a book that I was writing that he accepted a $56,000 wager on Tyson at 28/1, a $64,000 wager at 32/1, and a $143,000 wager at 39/1. He would subsequently provide different figures (close, but different) to Las Vegas Review-Journal sportswriter Stephen Nover and others.
What is almost certainly true is that the odds hit 42/1 as they bounced around and that's as good a number as any to illuminate the magnitude of Buster's upset.
Nowadays, when so much betting is done online, one often sees fights where the odds are higher than 42/1. But usually these lines are just for show. Getting down a serious wager on the underdog is out of the question, although an exception would likely be made for a valued client who spreads his action around. In the old days, there were so-called newspaper lines, lines provided to newspapers for information purposes. If one wanted to bet into this line, he would likely be told, and gruffly, to go down to the newspaper office and talk to the sports editor. Good luck with that.
Odds play an important role in sports because they cut to the chase, knifing through the ballyhoo to inform us whether a match is likely to be competitive. And, as mentioned, they serve the purpose of quantifying the bigness of an upset. Before the Tyson-Douglas fight, the biggest upset in heavyweight boxing in recent times came when Leon Spinks upset Muhammad Ali in their first meeting. Ali was widely quoted as a 9/1 favorite.
Odds bedevil sportswriters, however, because they are not static and often vary from place to place. When a sportswriter weaves odds into his story, he is taking a snapshot of something that is fluid. It's sort of like citing the distance from the shoreline to the lifeguard station at a beach. (As an aside, I would advise readers to be cautious of recycling odds that appear in old books. Most boxing historians have treated the odds very loosely and some have invented odds to imbue a storied fight with a higher shock quotient for dramatic effect.)
During my lifetime, there have been at least four instances where a baseball team available at 100/1 in April went on to win the World Series. The Leicester City soccer club overcame considerably higher odds to win the 2016 Premier League title. So, from a numbers standpoint, Buster Douglas's upset was hardly the biggest upset in sports.
But there are upsets and then there are quantifiably lesser upsets that register much higher on the shock meter. I once met a person who told me that when he read in his Sunday morning newspaper that Mike Tyson had lost, the world stood still, as it did when JFK was assassinated and when OJ was acquitted. For some people, talk about the Tyson-Douglas fight brings back a flood of memories even if they never saw the fight.
By the way, Jimmy Vaccaro, who is prominently featured in "42 to 1," is currently on the payroll at the South Point, a locals-oriented casino that is a good drive from the Strip, although it sits on the same boulevard. His main responsibility, so far as anyone can tell, is to hang around the sports book, one of the busiest in the city. His boss, South Point owner Michael Gaughan, once famously said, "I don't know exactly what it is that Jimmy does around here."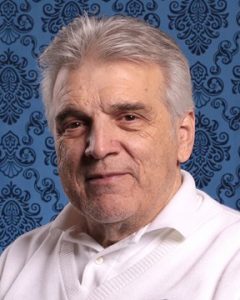 He's still the most quotable sports betting personality in town, and as down-to-earth as ever, about what one would expect from a fellow whose father spent 42 years working in a Pennsylvania steel mill.
There are rumors that Vaccaro will be heading back to Pennsylvania before the Super Bowl and the odds of that happening, unfortunately, are a lot lower than 42/1. He's the last of an era and the town would miss him.
Check out more boxing news on video at The Boxing Channel
To comment on this article at the Fight Forum, Click Here