Potential Mayweather vs. Golovkin Bout Is Only Legit If Contested At 160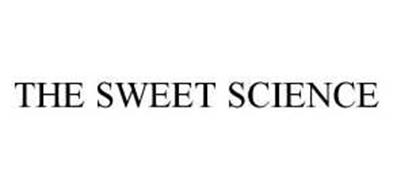 With the Mayweather-Pacquiao fiasco behind us, at least as far as the fight goes, and Gennady Golovkin fresh off his impressive stoppage win over Willie Monroe Jr., there has been some noise pertaining to a potential Mayweather-Golovkin clash.
Golovkin is slowly but surely becoming the must-see fighter in boxing because of his attacking style and two handed power. Now, there can be no mistaking Gennady's credentials, however, Sergey Kovalev has been every bit as impressive, he's more versatile and he's clearly beaten better opposition due to the fact that the light heavyweight division is currently much deeper than the middleweight division.
Back to the Mayweather-Golovkin chatter. Yes, it would be an incredibly intriguing matchup. No, the interest wouldn't be as big as it was for Mayweather-Pacquiao because Golovkin 33-0 (30) is not as well-known or nearly the world superstar that Pacquiao is. However, the drama would be much greater because Mayweather 48-0 (26) would clearly be the Vegas underdog. Yes, I had to be clear and state the Vegas underdog because if they were to fight and Golovkin foolishly agreed to a 154 pound catch-weight, and the fight is at the MGM Grand, I'd probably make Floyd the favorite.
I'm amazed every day how boxing writers and fans think if Mayweather and Golovkin agreed to fight at 154, how they really believe it would be a legitimate showdown and boost Mayweather's status if he won – and obviously reduce Golovkin's if he lost?
Wrong.
The fight would prove nothing. If Mayweather and Golovkin ever step into the ring, it must be for Gennady's belts and contested at the 160 pound middleweight limit. No catch-weight stipulation, no gimmicks or cons, a real fight just as if Golovkin were fighting Willie Monroe or Daniel Geale again – as full-fledged middleweights. The challenge for Mayweather would be to see if he, as the smaller fighter, could defeat a slightly bigger and outstanding fighter? The way Sugar Ray Leonard did Marvin Hagler and Bernard Hopkins did Antonio Tarver. And don't get me started on Michael Spinks and Roy Jones beating Larry Holmes and John Ruiz, who both weighed 50 pounds more than any fighter Michael or Roy ever fought.
Has anyone reading this ever seen Golovkin fight at 154? No! Then how in the hell does anybody know what kind of fighter he is at that weight? If Floyd beat him at 154, that's not beating the same guy who Daniel Geale, Martin Murray and Willie Monroe had to contend with. I'd be willing to bet all three of them would've fared much better had Gennady been forced to weigh in at 154 when they fought him. If Golovkin and Mayweather fought, Gennady would carry one advantage into the ring, physicality and strength. If he is forced to suck down an extra six pounds, that's gone. So what would be the herculean feat on Mayweather's part be if he beat GGG via stripping away his only advantage before they laced their gloves on?
Haven't boxing fans been gouged and hosed out of their money enough by paying for Mayweather's illusions? It seems that those who think Mayweather-Golovkin at 154 is a legit matchup never had to cut weight for a combat sport like boxing/wrestling. Everybody, at least I thought, knew that fighters/wrestlers take their weight down as low as they can while still retaining as much of their strength as possible. If 154 was no big deal for Golovkin, he'd be fighting there. Sure, his team has said Gennady can make 154, but what do you expect them to say with so much money involved? I'll tell you what they're not going to say, and that is Gennady will be a skeleton with skin and with a dramatic reduction in strength at the weight.
Losing those last six pounds would rob Golovkin of so much of his natural strength it wouldn't be funny. And there's no way he could rehydrate back what he lost in 24/36 hours. It just doesn't work that way. No way the week before the fight while his body is running on fumes does he get it all back after the weigh in.
Greatness is about taking risk and every all-time great in history has done so. It's not like Mayweather has to fight him. The incentive for Floyd would be to for once beat a legitimate outstanding fighter who is in his prime and a little physically bigger than he is. Nowhere is it written that he has to be the middleweight champ. But if decides he wants that coveted sixth title, he has to fight the middleweight champ as a middleweight. The same way Roberto Duran, who weighed less than 135 for his pro-debut, and Sugar Ray Leonard, who made his debut as a welterweight, both did when they fought Marvin Hagler. And Golovkin is no Hagler, at least not yet…and both Roberto and Ray lived to tell their children they fought the great Marvin Hagler.
In all honesty, the only fight Mayweather could take that's even worth paying fifty dollars for would be Golovkin at 160. I mean, does anyone really need to be held up again without a gun to their temple by paying for Mayweather-Pacquiao II/Alvarez II/Cotto II/Amir Khan or Kell Brook? Mayweather fighting Golovkin would be the ultimate way for Floyd to close his career. If he lost, it wouldn't hurt his legacy a bit because he's not supposed to win…and if he did, his legacy would really explode. But it would have to be at 160 or it wouldn't count.
Seeing if Mayweather could beat Golovkin at 160 is a big deal. Watching him beat Golovkin at 154 might as well be sanctioned by the WWE.
Frank Lotierzo can be contacted at GlovedFist@Gmail.com
Fast Results From London: Joshua Takes Out Povetkin in the 7th
It was a very wet night at Wembley Stadium, but the dampness didn't diminish the enthusiasm of the crowd which welcomed UK sporting hero Anthony Joshua into the ring with a thunderous ovation. And Joshua didn't disappoint. After six relatively even rounds, he found his range in the seventh and became the first man to stop Alexander Povetkin. A three punch combo that began with an overhand right sent Povetkin sprawling into the ropes. The Russian beat the count, but Joshua smelled blood and as soon as the ref allowed the proceedings to continue he moved in for the kill. The official time was 1:59.
Povetkin started fast and in the eyes of many observers won the first three rounds. A sharp right hand in the waning seconds of round one reddened Joshua's nose which leaked blood in the next round. The tide began to turn in round four when Povetkin suffered a cut above his left eye.
Povetkin (now 34-2), was the lighter man by 23 pounds. Joshua had a four inch height advantage and a seven inch reach advantage. And it mattered greatly that AJ was the younger man by 10-plus years. Povetkin wasn't intimidated by Joshua and had several good moments but, at age 39, his reflexes betrayed him once the fight had crossed the midpoint.
Joshua, who owns three of the four meaningful heavyweight title belts, improved to 22-0 with his 21st stoppage. His next fight is penciled in for April 13 of next year against an opponent to be determined. His promoter Eddie Hearn has reserved that date at Wembley Stadium.
Other Bouts
In a 12-round lightweight bout, Joshua's Olympic Games teammate and fellow gold medalist Luke Campbell (19-2) avenged the first loss of his career with a unanimous decision (119-109, 118-111,116-112) over France's Yvan Mendy (40-5-1). This was Campbell's second start since coming up short in a bid for Jorge Linares's lightweight title and his first fight under his new trainer Shane McGuigan.
In their first meeting in December of 2015 at London's O2 Arena, Mendy won a split decision that should have been unanimous. Campbell insisted that he had improved greatly in the interim and tonight's fight bore witness. However, he needs to develop a harder punch to rank among the top lightweights in the world, a list headed by Mikey Garcia. As this fight was framed as a WBC title eliminator, Campbell is next in line to meet Garcia, but Mikey has indicated that he will pursue bigger game.
Lawrence Okolie, a 2016 Olympian who trains with Anthony Joshua, won a Lonsdale belt in only his 10th pro start with a 12-round decision over defending BBBofC cruiserweight champion Matty Askin in a messy fight. The undefeated Okolie had a point deducted in round five for leading with his head and had two more points deducted for holding, but banked enough rounds to get the nod on all three cards: 116-110, 114-112, and 114-113. Askin, who declined to 23-4-1, had won five straight heading in.
A 10-round heavyweight match between Sergey Kuzmin (13-0, 1 NC) and David Price (22-6) ended suddenly when Price retired on his stool after four relatively even rounds. The six-foot-eight, china-chinned Price claimed to have aggravated a biceps tear.
Check out more boxing news on video at The Boxing Channel
Michael Dutchover Remains Undefeated in Ontario, Calif.
Transplanted Texan Michael Dutchover needed a little time to figure out Costa Rican Bergman Aguilar but when he did it was over quickly on Friday.
ONTARIO-Calif.-Transplanted Texan Michael Dutchover needed a little time to figure out Costa Rican Bergman Aguilar but when he did it was over quickly on Friday.
Lightweight prospect Dutchover (11-0, 8 KOs) knocked out southpaw Aguilera (14-4-1, 4 KOs) in the fifth round with a barrage of body blows that left the Costa Rican limp at the Doubletree Hotel.
For two rounds Aguilar used an awkward counter-punching style that had Dutchover a little tentative. But once he figured out that combination punching was the key, he opened up with barrages and floored Aguilar with body shots at the end of round four.
That signaled doom for Aguilar.
The fifth round saw Dutchover target the body with impunity as Aguilar tried holding, running and covering up with no success. Referee Wayne Hedgepeth signaled the fight over at 2:31 of the fifth round giving Dutchover the win by knockout.
In a bantamweight clash Santa Ana's Mario Hernandez (7-0-1, 3 KOs) and Mexico City's Ivan Gonzalez (4-1-2, 1 KO) fought to a majority draw after six back and forth rounds.
Hernandez targeted the body against the taller Gonzalez who relied on long range counters. Both found success but neither could prove superiority after six turbulent rounds.
After six rounds one judge saw it 58-56 for Gonzalez but the two other judges saw it 57-57 for a majority draw.
Other bouts
South Central L.A.'s Ruben Torres (7-0, 6 KOs) extended his undefeated streak with a knockout over Mexico's Eder "El Koreano" Amaro (6-6, 2 KOs) in a lightweight fight. But it wasn't easy.
Amaro switched from southpaw to orthodox and was matching Torres for two rounds until the taller local fighter began blasting away to the body and head with precision. Many in the crowd cheered "Koreano" in unison but it couldn't help once Torres zeroed in.
At the end of the fourth round Amaro could not continue and the fight was stopped giving a knockout for Torres.
Richard Brewart Jr. (2-0) mowed through Edward Aceves (0-5) flooring him with body shots in the first round then overwhelming him in the second. After seven unanswered blows referee Eddie Hernandez stopped the fight at 1:32 of round two giving Rancho Cucamonga's Brewart the win by knockout in the super welterweight bout.
Southpaw David Ortiz (1-0) won his pro debut by unanimous decision after four rounds in a welterweight match against San Diego's Mario Angeles (2-11-2). Ortiz lives in Bloomington, Calif. and is trained by Henry Ramirez. No knockdowns were scored.
Check out more boxing news on video at The Boxing Channel
Charr-Oquendo Scuttled When Charr Tests Positive; the Odious WBA Saves Face
Manuel Charr and Fres Oquendo were scheduled to fight in Cologne, Germany, later this month (Sept. 29). Charr would be defending his WBA world heavyweight title, the "regular" version of it, not the "super" version which rests in the hands of Anthony Joshua.
The bout was quickly cancelled when it was revealed that Charr had tested positive for two banned anabolic steroids. The test was performed by VADA, the anti-doping agency identified with Las Vegas neurologist Dr. Margaret Goodman.
The 33-year-old Charr, born in Lebanon but a resident of Germany since the age of three, won the belt in his last start with a unanimous decision over 281-pound Russian behemoth Alexander Ustinov in Oberhausen, Germany. The title was vacant. Charr won the right to fight for it with a 10-round decision over Albanian slug Sefer Seferi. The victory over Ustinov elevated his record to 31-4. He has been stopped three times, by Vitali Klitschko, Alexander Povetkin, and Mairis Briedis.
If it wasn't for bad luck, as the old saying goes, Fres Oquendo wouldn't have any luck at all. For various reasons, his fights keep falling out. Before long he'll be drawing social security. Well, not exactly, but he turned 45 in April and hasn't fought in more than four years.
Oquendo has competed for this belt before. In his last ring appearance in July of 2014, he lost a majority decision to Russia's Ruslan Chagaev in Grozny, Russia. As a concession for taking the fight on short notice, Team Oquendo negotiated a rematch clause in the contract, but a shoulder injury prevented Fres from activating it. When the injury healed, he had to go to court to compel Chagaev to fulfill his obligation. But then the Russian retired, muddling the water.
The WBA was legally bound to find Oquendo a title fight and in desperation turned to ancient Shannon Briggs. But the Oquendo-Briggs fight, scheduled for June 3 of last year in Hollywood, Florida, fell out when Briggs' urine specimen showed an abnormally high level of testosterone.
Fres Oquendo was dogged by bad luck even before these recent developments. His professional record, 37-8, is somewhat misleading as six of his eight defeats were razor-thin including his 2003 setback to Chris Byrd and his 2006 setback to Evander Holyfield. However, Oquendo, something of a cutie, was never a crowd-pleaser and in none of his narrow defeats was there a public clamor for a rematch.
The cancellation of Charr-Oquendo cuts the World Boxing Association out of a sanctioning fee, but one would think that the WBA honchos are actually rather pleased by this turn of events. The fight, more precisely the WBA's world title imprimatur, would have brought more unwanted publicity to the Panama-based organization.
ESPN's Dan Rafael, who has the largest platform of any boxing writer, has been a persistent critic of the organization which once recognized 41 "champions" in 17 weight classes. In 2009, Rafael wrote, "(The WBA) has become such an absolute farce that even somebody like me, who follows boxing closely, sometimes has a hard time keeping track of all the nonsensical so-called world title belts the WBA has been doling out at an alarming rate. It almost reminds me of the ladies at Costco who hand out various samples on a busy Saturday afternoon."
Rafael took note when WBA president Gilberto Mendoza promised to cull the herd by eliminating "regular" titles, and then became more caustic when Mendoza didn't follow through. Recently, in one short, punchy diatribe, Rafael blistered the WBA as wretched, vile, and rancid.
Regardless of your opinion, it's hard not to feel sorry for Fres Oquendo who keeps getting stranded at the altar. No, he's not fun to watch and a man of his age shouldn't be taking any more punches, but he has always been an honest workman and by all accounts he's a very decent man. Born in Puerto Rico but raised in Chicago, Oquendo pitched right in when the island nation of his birth was ravaged by Hurricane Maria. He was personally responsible for relocating Puerto Rican boxing legend Wilfred Benitez and Benitez's sister, his caregiver, to Chicago where their lives wouldn't be as hard.
Check out more boxing news on video at The Boxing Channel