China´s Top Boxers Looking To Bounce Back Jan 30th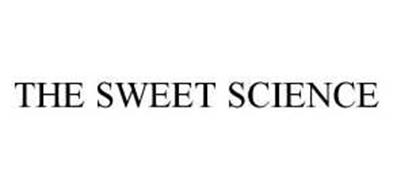 Like Russia and Cuba, China and their communist system of amateur of athletics has seen several of their decorated boxers turn to the professional ranks. When athletes come from a closed system to test themselves in the pro game, well the results can be mixed.
Former two–time Olympic Gold Medal winner Shiming Zou is taking on Brazil's Natan Santana Coutinho in the main event of the Shangai Sports Center event scheduled for Saturday, January 30th. Zou is far and away China's most famous boxer, as his Olympic victories were celebrated heavily throughout the country.
Shiming Zou (6-1) is returning to the ring for the first time since March of 2015, when he sustained the first loss of his career in a failed bid for the IBF World Flyweight title. Zou is now 34 years old, and he made his professional debut in April of 2013 at the late age of 31. The loss to Amnat Ruenrong of Thailand for the IBF World Title was Zou and his handlers seeking to fast-track him into a world championship. The formula has worked for several decorated Olympians such as Vasyl Lomachenko and Guillermo Rigondeaux. A victory for Zou would have put him in elite company and potentially earned him world-wide recognition, but the loss was a big setback.
stars of a "reality" style travel show in China where a celebrity father is followed by a camera crew while he travels the countryside with his son. The show, called "Baba, Qu Nali?" translates as "Dad, Where we going?". Zou appeared with his four year old son and their relationship together captivated a wide viewing audience in China.
Check out The Boxing Channel's recent video on Shiming Zou.
Also at the Shangai Sports Center on the 30th of January, Ik Yang returns to the ring to face undefeated Chalermpol Singwacha (16-0) of Thailand.
Ik Yang (19-1) last fought in July of 2015, and he took the first loss of his pro career as he faced Cesar Rene Cuenca (47-0) of Argentina for the vacant IBF World Super Lightweight title.
Ik Yang, known as the "Wildman", is the anti-thesis of most Chinese boxers in that he does not come with a vast amateur resume but rather honed his skill in 4 and 6 round bouts in neighboring South Korea's local boxing scene. Culturally, Yang's story is one of a fighter coming up the hard way and he has earned a lot of fans with his aggressive, tough guy style honed in the smoky fight clubs of Seoul.
The diverse backgrounds of both men seemed to be leading Chinese boxing into a new and modern era. In the world's most populous country, expectations are high, and both men needed to win and establish themselves on the world-wide scene. With both Zou and Yang experiencing the first losses of their respective careers in their last fights, the air was taken out of their sails, and therefore, the whole of Chinese boxing took a symbolic step back.
Banking on its recovery and co-promoting the event on the 30th is Bob Arum and his Top Rank Promotions. Arum has been working to unlock the Asian market for several years, and he has been tying up talent with representation contracts. He has been responsible for a series of shows in Macau, most famously a pair of Manny Pacquiao fights (against Chris Algieri and Brandon Rios).
Arum has spent the last three years investing in roughly a dozen shows in China, but this event on January 30th is the veteran promoter's first event outside of the gambling oasis of Macau and in real, "mainland" China. Arum is both showing his reliance on Zou and Yang as draws in the Chinese market and he is trying to earn them a win that is the first step towards erasing the memories of their last outings.
Zou is fighting under a good deal of pressure. Approaching 35 years old, he fights in the Flyweight division and the lower weight classes are getting more and more international attention. Zou is expected to compete at the highest levels, so he must stay on the fast track and start a winning streak on the 30th. Zang fights very much in need of a win himself, as he operates in the talent-rich Light Welterweight division and a second title shot is likely to be a long way away for him.
Pictured: China's "Wildman" Ik Yang celebrating victory.
Charr-Oquendo Scuttled When Charr Tests Positive; the Odious WBA Saves Face
Manuel Charr and Fres Oquendo were scheduled to fight in Cologne, Germany, later this month (Sept. 29). Charr would be defending his WBA world heavyweight title, the "regular" version of it, not the "super" version which rests in the hands of Anthony Joshua.
The bout was quickly cancelled when it was revealed that Charr had tested positive for two banned anabolic steroids. The test was performed by VADA, the anti-doping agency identified with Las Vegas neurologist Dr. Margaret Goodman.
The 33-year-old Charr, born in Lebanon but a resident of Germany since the age of three, won the belt in his last start with a unanimous decision over 281-pound Russian behemoth Alexander Ustinov in Oberhausen, Germany. The title was vacant. Charr won the right to fight for it with a 10-round decision over Albanian slug Sefer Seferi. The victory over Ustinov elevated his record to 31-4. He has been stopped three times, by Vitali Klitschko, Alexander Povetkin, and Mairis Briedis.
If it wasn't for bad luck, as the old saying goes, Fres Oquendo wouldn't have any luck at all. For various reasons, his fights keep falling out. Before long he'll be drawing social security. Well, not exactly, but he turned 45 in April and hasn't fought in more than four years.
Oquendo has competed for this belt before. In his last ring appearance in July of 2014, he lost a majority decision to Russia's Ruslan Chagaev in Grozny, Russia. As a concession for taking the fight on short notice, Team Oquendo negotiated a rematch clause in the contract, but a shoulder injury prevented Fres from activating it. When the injury healed, he had to go to court to compel Chagaev to fulfill his obligation. But then the Russian retired, muddling the water.
The WBA was legally bound to find Oquendo a title fight and in desperation turned to ancient Shannon Briggs. But the Oquendo-Briggs fight, scheduled for June 3 of last year in Hollywood, Florida, fell out when Briggs' urine specimen showed an abnormally high level of testosterone.
Fres Oquendo was dogged by bad luck even before these recent developments. His professional record, 37-8, is somewhat misleading as six of his eight defeats were razor-thin including his 2003 setback to Chris Byrd and his 2006 setback to Evander Holyfield. However, Oquendo, something of a cutie, was never a crowd-pleaser and in none of his narrow defeats was there a public clamor for a rematch.
The cancellation of Charr-Oquendo cuts the World Boxing Association out of a sanctioning fee, but one would think that the WBA honchos are actually rather pleased by this turn of events. The fight, more precisely the WBA's world title imprimatur, would have brought more unwanted publicity to the Panama-based organization.
ESPN's Dan Rafael, who has the largest platform of any boxing writer, has been a persistent critic of the organization which once recognized 41 "champions" in 17 weight classes. In 2009, Rafael wrote, "(The WBA) has become such an absolute farce that even somebody like me, who follows boxing closely, sometimes has a hard time keeping track of all the nonsensical so-called world title belts the WBA has been doling out at an alarming rate. It almost reminds me of the ladies at Costco who hand out various samples on a busy Saturday afternoon."
Rafael took note when WBA president Gilberto Mendoza promised to cull the herd by eliminating "regular" titles, and then became more caustic when Mendoza didn't follow through. Recently, in one short, punchy diatribe, Rafael blistered the WBA as wretched, vile, and rancid.
Regardless of your opinion, it's hard not to feel sorry for Fres Oquendo who keeps getting stranded at the altar. No, he's not fun to watch and a man of his age shouldn't be taking any more punches, but he has always been an honest workman and by all accounts he's a very decent man. Born in Puerto Rico but raised in Chicago, Oquendo pitched right in when the island nation of his birth was ravaged by Hurricane Maria. He was personally responsible for relocating Puerto Rican boxing legend Wilfred Benitez and Benitez's sister, his caregiver, to Chicago where their lives wouldn't be as hard.
Check out more boxing news on video at The Boxing Channel
Bob Arum Hails Terence Crawford (not Lomachenko) as Boxing's Next Superstar
Top Rank's Bob Arum says Terence Crawford will become this generation's Floyd Mayweather or Manny Pacquiao–elite boxers who became worldwide celebrity sensations. Arum, who promoted both Mayweather and Pacquiao on the way to their historic crossover statuses expects big things from the undefeated Crawford over the next few years.
"He's the best fighter in the United States, and he's so charismatic," said Arum. "He comes from middle America, and In the next year or so, he will be huge."
Arum's assertion is noteworthy for two reasons. First, Arum is also the promoter for Vasyl Lomachenko. Lomachenko is ranked No. 1 pound-for-pound by The Ring, the Boxing Writers Association of America and the Transnational Boxing Rankings Board. More importantly, Lomachenko seems to have a groundswell of support behind him both in the media and among fight fans.
Lomachenko has also been heavily featured through Top Rank's television partnership with ESPN. While Crawford has achieved more in his career than Lomachenko (at least in my eyes) and, as noted by Arum, is a homegrown American talent, Lomachenko seems to be considered the more marketable commodity to that network judging by the amount of promotional materials ESPN has pumped out about the fighter over the last year.
The other reason Arum's claim about Crawford is interesting is the performance of Canelo Alvarez over the weekend in his majority decision rematch win over Gennady Golovkin. Besides Mayweather and Pacquiao, Alvarez is the clear PPV leader among all of boxing's current commodities, and his status as boxing's new money fighter should only grow stronger after the best win of his career.
Still, Crawford is one of the few very elite fighters in all of boxing. He's ranked No. 2 pound-for-pound by The Ring, the Boxing Writers Association of America and the Transnational Boxing Rankings Board.
While Lomachenko and Alvarez are also candidates to become boxing's next big thing, there's no doubt Crawford is also one of the few boxers in the sport right now with the right things in place to become the next Mayweather or Pacquiao.
Omaha's Crawford is in the midst of an historic run. When he stopped Jeff Horn in round 9 at the MGM Grand in Las Vegas in June, Crawford captured a world title in his third different weight class, welterweight. This after Crawford had already captured two lineal boxing championships, as well as multiple alphabet titles, in both the lightweight and junior welterweight divisions.
By any measure, Crawford is truly one of the best boxers in the sport. Not only does he look the part in the ring on fight night (something more and more writers seem to value most when voting for pound-for-pound lists), but the fighter has already accomplished so much in his career that it seems Arum is doing more than the fiduciary duty of promoting his fighter when he ascribes to Crawford such lofty praise.
Crawford, still just 30 years old, is already halfway to matching Mayweather and Pacquiao's shared record of most lineal championships. Over the course of his career, Mayweather captured lineal championships at junior lightweight, lightweight, welterweight, and junior middleweight. Pacquiao won his as a flyweight, featherweight, junior lightweight, and junior welterweight.
In order for Crawford to grab lineal championship No. 3, most believe he'll have to go through welterweight phenom Errol Spence. While promotional entanglements might keep this superfight on the shelf for a while, Arum said he had no problem pitting Crawford against Spence in what would be one of the best matchups in recent memory.
"Absolutely," said Arum when asked about working with Al Haymon's Premier Boxing Champions, who represents Spence, to make the fight. Could any response from him be more exciting? Crawford vs. Spence might be the next superfight in boxing. Both fighters are among the very elite, and unlike what ultimately happened with Mayweather vs. Pacquiao, who fought each other well past their peak years, both would be in the prime of their careers.
Winning that fight would certainly go a long way to making Arum's vision of Crawford's future come true. And who knows? Maybe Crawford really is the next Mayweather or Pacquiao. Heck, for all we know, he could even be on his way to doing something more.
Check out more boxing news on video at The Boxing Channel
A Kaleidoscope of Boxers Guaranteed to Provide Action: Past and Present
To set the tone for this article, one needs only to watch the way in which Thomas Hearns came out in the first round against Marvelous Marvin Hagler. He was ready to rock and roll as was his fearsome looking opponent. The ensuing unmitigated savagery was the quintessential illustration of full-tilt boogie.
For most boxing fans, the anticipation of an all-out action bout gets the chills running down spines faster than anything else. But not all, as some prefer a tactical or clinical fight that someone like Mikey Garcia can orchestrate and others –but not many—enjoy a defensive gem via a Willie Pep, Nicolino Locche, or Pernell Whitaker. A few love a genuine blood fest that a Gabe Rosado-type can provide, and who doesn't like seeing something special as in Sugar Ray Leonard, Kostya Tszyu, Terence Crawford or Vasiliy Lomachenko?
Chill-or-be-chilled types like Bob Satterfield and Tommy Morrison were super exciting. In this connection—a certain cadre of warriors, past and present, would come out charging and stalking as soon as the bell rang. Many demonstrated a marked disdain for defense and used a non-stop, no let-up pressure that discouraged their opponents, especially in the late rounds. The anticipation from the crowd was palpable because it sensed some form of destruction was on its way. The cheering would start during the instructions and sometimes did not let up until the concussive end.
This cadre included Rocky Marciano, Tony Ayala, Vicious Victor Galindez, Jeff Fenech, Roberto Duran, and Julio Cesar Chavez (who sapped the spirit of his opponents by ripping away at their mid-section). Also, Carl "The Cat"  Thompson , chill-or-be-chilled Ricardo "Pajarito" Moreno (60-12-1 with 59 KOs),  Ron Lyle, the ultra-violent Edwin Valero, the appropriately nicknamed Julian "Mr KO" Letterlough, James "The Outlaw" Hughes and his mindboggling ability to snatch victory from certain defeat, Thai stalking monster Khaosai Galaxy (47-1),  the first version of George Foreman (pictured with the aforementioned Lyle), Ji-Hoon "Volcano" Kim, Ruslan  Provodnikov, Orlando "Siri" Salido, Marcos Maidana, Lenny Z, Alfredo "Perro" Angulo, Mike Alvarado, Brandon Rios, and Mickey Roman (the later four are still fighting but past their primes).
Others who presently incite the anticipation of something special include (but are not limited to) Naoya "Monster" Inoue (16-0), Errol "The Truth" Spence Jr (24-0), Srisaket Sor Rungvisai (46-4-1), Alex Saucedo (27-0), and, of course, Gennady "GGG" Golovkin (38-1-1) who now has become slightly more tactical like his nemesis, Canelo Alvarez (50-1-1).
These stand out as representative.
Past
A prime Mike Tyson—and the emphasis is on prime– was the epitome of a boxer who guaranteed action. One simply would not leave his or her seat when "Iron Mike" was doing his highlight reel thing, and his blowout of Michael Spinks punctuated his standing at the top of all-action type fighters, even if the action was usually non-mutual.
Joe Frazier came out smokin' and would not let up until either he or his opponent were done. For the most part, decisions were not in Joe's DNA and his left hook was as malicious as a hook can be. With Joe, you just sat back and enjoyed the action. Frazier, wrote boxing historian Tracy Callis,  "was a strong, 'swarmer' style boxer who applied great pressure on his opponent and dealt out tremendous punishment with a relentless attack of lefts and rights; His left hook was especially stiff and quick when delivered during his bob-and-weave perpetual attack; he fought three minutes per round and never seemed to tire."
Carlos "Escopeta" (Shotgun) Monzon (87-3-9) was a powerful and rangy Argentinean killing machine, built like an iron rod. Some said he pushed his punches. Well if he did, he pushed 87 opponents to defeat. He also became only the second man to stop former three-time world champion Emile Griffith, turning the trick in the 14th round. Blessed with great and deceptive stamina and a solid chin, he seemingly was an irresistible force. He was unbeaten over the last 81 bouts of his career, a span of 13 years, and defended his title 14 times. "One would need to write a book in order to do justice to comparing a fighter of Carlos Monzon's calibre to his fellow all-time greats," wrote Mike Casey.
Arturo Gatti and Irish Micky Ward were the quintessential action fighters. One is gone amidst controversy, and hopefully the other will not pay a price for his many ring wars. With these two, just count up the Fights-of-the-Year and the rest is history. Suffice it to say that Gatti and Ward will be forever linked in boxing lore.
Until his fateful fight with Nigel Benn (another all-action fighter), Gerald McClellan was absolutely, positively, a stalking monster with dynamite in his gloves. It was ferocity and fury at its highest level and it was something to behold. Sadly, his fight with Benn left him permanently disabled; his story remains a dark stain on boxing. As Ian McNeilly notes, "one man's finest hour was the end of another man's life as he knew it."
Michael "The Great" Katsidis's all-action style made thrilling fights a lock. The Kat" was willing to take three to deliver one. It was blood and guts to the last drop. Whether he too exacted a heavy price for this style remains to be seen.
Lucia Rijker, AKA "The Dutch Destroyer," lived up to her moniker and destroyed everyone in her path. Again, it wasn't "if," it was "when."
Christy Martin (49-7-3) put female boxing on the map in the '90s and she did it by going undefeated in 36 straight encounters, running roughshod over her opponents as evidenced by her 25 wins by stoppage during this run. She also managed to steal the show from a Mike Tyson main event in 1996 during her memorable and bloody battle with Deirdre Gogarty.
Present
Deontay Wilder, aka "The Bronze Bomber," has a record of 40-0.  With 39 wins coming by KO—many in spectacular fashion, The "Bomber" brings with him that same sense of anticipation that Tyson did. It's not if; it's when and "when" can occur at any time. But unlike Tyson, there is a vulnerability that Luis Ortiz exposed that makes the excitement index go even higher.
Dillian Whyte (24-1) has seldom been in a dull affair. His vulnerability combined with his mode of attack ensures thrilling action and the possibility of a stoppage at any time. Unlike Dereck "Del-Boy" Chisora, Whyte is consistently aggressive and dangerous.
Manny Pacquiao (60-7-2) has slowed down considerably but his recent stoppage win over Lucas Matthysse offers hope that he can still conjure up his exciting whirlwind style of fast in-an-out movements that allowed him to win multiple titles over several future Hall of Fame opponents between 2005 and 2011. A rematch with Floyd Mayweather Jr., if rumors are true, would allow Pac Man an opportunity to accomplish a number of extraordinary things including avenging a prior defeat and ruining Mayweather's undefeated record. Time will tell.
Though he appears to have shot his wad, a prime Antonio Margarito was the classic stalk, stun, and kill fighter. Heck, he belonged on the Discovery Channel. His two blowouts of Kermit Cintron showed the "Tijuana Tornado" at his most brutal. His come-from-behind demolition of Miguel Cotto stands out for its drama and bloodletting—and subsequent speculative controversy.
David Lemieux (39-4) always brings the heat. His fights seldom end as scheduled. With KO power in both hands and a propensity to rehydrate by 20 pounds, he is the essence of danger and attendant excitement. "With the sheer power he carries, Lemieux will always have a shot at beating any middleweight, and he is almost always involved in good action fights," says James Slater.
Amanda Serrano (35-1-1) is the only women's boxer to win world titles in six divisions. The "Real Deal" is unique in that she has a high KO percentage (74 percent) which is rare for female boxers. Amanda is 120 seconds of guaranteed action for each round.
                                                         **********
While Iron Mike Tyson is THE MAN, Matthew Saad Muhammad also warrants special billing as he embodied what this article is all about. Steve Farhood summed up the essence of Saad Muhammad with an observation that would be appropriate for his tombstone: "Eddie Gregory (Mustafa Muhammad) has a better jab, Marvin Johnson wields more power, James Scott does more sit ups. But, Muhammad's heart is the size of a turnbuckle, and it anchors his title reign."
Who did I leave out? Whose name or names would you add to this list?
Check out more boxing news on video at The Boxing Channel