A Tactical Change Paid Dividends for Canelo Alvarez vs. GGG
This past Saturday night Canelo Alvarez 50-1-2 (34) won a majority decision (114-114 and 115-113 twice) over Gennady Golovkin 38-1-1 (33) to capture Golovkin's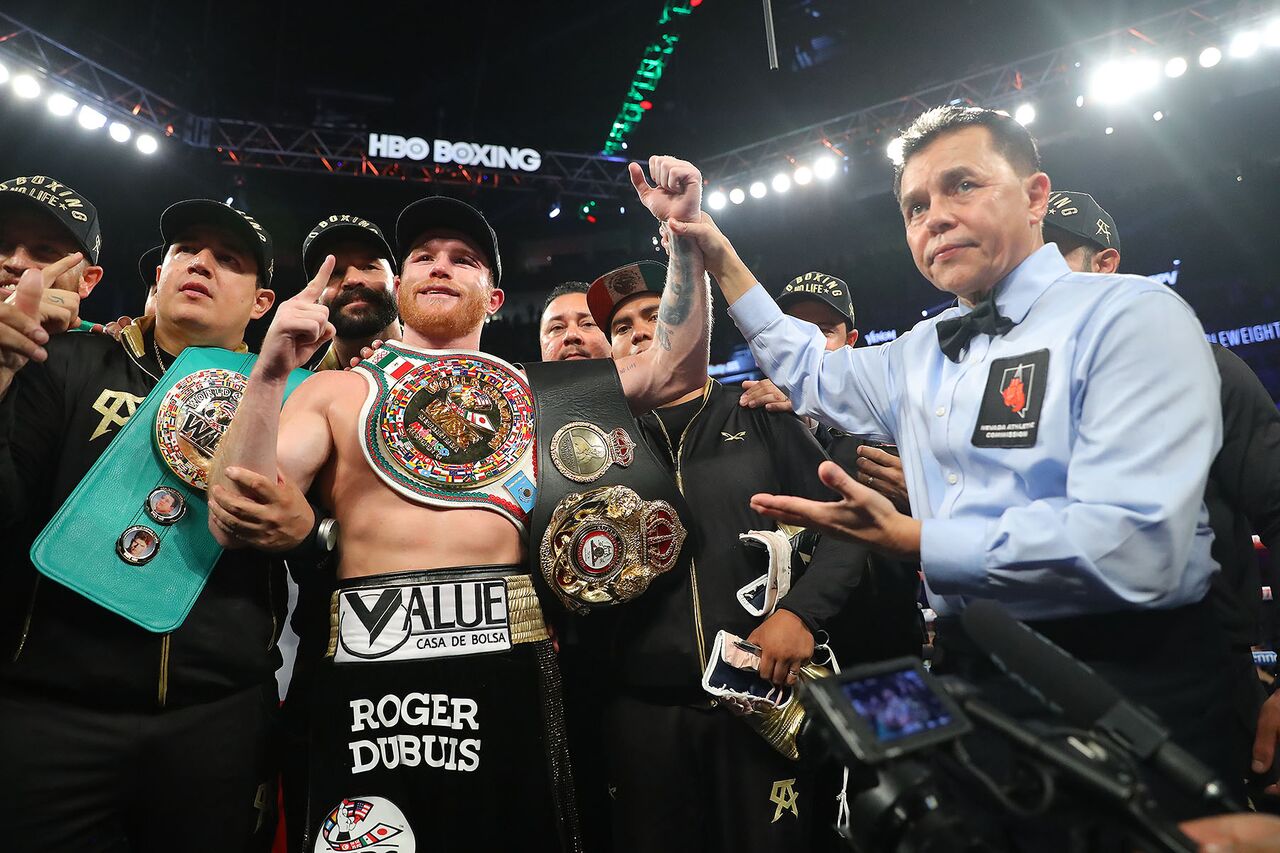 This past Saturday night Canelo Alvarez 50-1-2 (34) won a majority decision (114-114 and 115-113 twice) over Gennady Golovkin 38-1-1 (33) to capture Golovkin's three middleweight title belts at the T-Mobile Arena in Las Vegas. And like their first fight last September that ended in a majority draw, the decision has provoked controversy.
The amazing thing about Canelo and GGG is how evenly they're matched and difficult their fights are to score. I scored the rematch 6-5-1 Canelo, (after seeing the first meeting 8-4 GGG) but it was so close that it could as easily gone to Golovkin by a point. But let's get one thing clear: This fight was too close to be considered a robbery regardless of who had their hand raised. And when you take into account that Canelo forced Golovkin to fight in retreat, landed the more eye-catching shots, worked his body from the onset, and that Golovkin's face was much more puffed up and lumpy at the end (although Canelo was cut), no way was the decision in favor of Canelo an injustice.
Stylistically, GGG is an attacker and Canelo is a counter-puncher. However, Canelo answered Golovkin's trainer Abel Sanchez's call and didn't run. No, he didn't run in the first fight either, but in this fight, unlike the first, Canelo moved forward and initiated the exchanges. Golovkin's jab, which is always reliable, worked overtime and kept Canelo from owning the exchanges, but like most attackers, GGG can't hit as hard or be as effective if forced back. And because of that Canelo had no reservation in regards to forcing the fight. So when looking at what stood out the most, it was Canelo's more imaginative offense and body punching, thus forcing Golovkin to go away from what he's done best and in every other fight of his career, and that no doubt influenced the judges. Moreover, Golovkin noticeably flinched a few times at feints and was unwilling to pay the price of going to the body entailed to win.
Prior to the rematch it was said in this space how two things would unfold when they met the second time. Quoting from the June 20th TSS preview:
Based on the strategic options for both, Canelo has more room to be better and change things up to level the fight. And then there's the business side of the equation and I've been around too long to fathom that if it's closer this time GGG will get the decision. A Canelo win sets the rubber match up perfectly because in the eyes of boxing fans and PPV buyers they'll view them as being 1-1. For the reasons stated above, as much as I'd like to be wrong (and there's no fun pouring cold water on something so widely anticipated), I don't think that will be the case. It's a monumental reach for me to think GGG can win a decision unless he beats Canelo beyond recognition – which I don't believe he can. Therefore Canelo-GGG goes the distance and Alvarez, being more competitive this time, gets the decision and that sets up the rubber match for Cinco De Mayo weekend 2019.
The fact is, Canelo being the more versatile fighter completely flipped the script after fighting mostly in retreat and with his back to the ropes during most of their first encounter. His aggression and willingness to stand his ground the way GGG did the first time, projected that Canelo was the more willing fighter and he was obviously rewarded for that. Granted, Golovkin really dug down and showed his strong constitution during the second half of the fight after being told by his corner he was losing. He fought a terrific fight, as did Canelo, but it wasn't enough for GGG because he left too many rounds up for grabs, which was suicide with Canelo forcing the fight.
The result shouldn't have come as a surprise to anyone, especially since the fight was so close and could come down to whose style you liked better or who you were rooting for. There was no definitive winner of this fight. Sure, a draw would've been a fair call. The problem with that, however, is that Team Golovkin knew they had to be more assertive and erase any semblance of doubt this time, due to GGG being excoriated in some circles for not getting off enough in the last bout and never slamming the door to prevent Canelo from tightening the fight with a rally, the way he did down the stretch. This time GGG got off a little more, but that was because he was mostly fighting to prevent Canelo from overwhelming him with his aggression. In a way it's ironic how Canelo accepted the challenge and fought Golovkin in a more macho way and it knocked Golovkin off his game.
One tries not to be redundant, but like the NFL, NBA, NHL and MLB…..boxing is a business and is star driven. Saul "Canelo" Alvarez is a superstar fighter in the eyes of the boxing establishment and many fans. There's no guesswork needed to grasp that it's good for business for him to keep winning. His determination, skill and toughness exhibited against a monster like Golovkin might endear him to fans more than ever. Canelo fought a better fight than the first time and put to rest the rumor that he was aided by PEDS.
The net result is exactly what the boxing establishment, not the fans, needed. And that was a win for Canelo in a fight where it was tough to pick the winner with Canelo acting as more the predator than the prey. By forcing GGG to break more exchanges, working both the body and head, along with never appearing tired or overwhelmed, it was just enough to win the borderline rounds in the eyes of the judges and tilt the fight in his favor. In fact, Golovkin, over Canelo's protest, had Dave Moretti as a judge for the fight. He was the only judge who scored the first clash for Gennady. And this time he scored it for Canelo and may have tipped his hand when he gave the 12th round to Canelo, perhaps knowing it could swing the fight in his favor….and it did.
This decision cannot be lambasted like others we've seen. GGG didn't suffer a loss of esteem in losing and Canelo finally has a statement win over a marque fighter. They'll fight a third time and it will be perceived as a rubber match. Golovkin will be almost another year older and less than what he was this past weekend and Canelo will win more conclusively while avoiding the young lions nipping at his heels named Charlo, Saunders and Andrade.
Because boxing is and always has been star driven, Gennady just can't put enough separation between he and Canelo to get the decision. Their rematch is one of the few fights I've seen that really could've gone either way – it's just that a push usually goes to the combatant who is better for business.
The next time there's a real close fight on paper, and it's unlikely to end in a knockout or stoppage, you must ask what result better sets up the next big bout. The formula isn't fool proof. De La Hoya-Trinidad and Pacquiao-Bradley I are glaring exceptions, but more often than not you'll cash your ticket. In this case a Canelo win sets up fight three more than a Golovkin win would've….and knowing GGG won't walk away from the fortune at stake, he'll go for it.
Photo credit: Tom Hogan / Hoganphotos / Golden Boy Promotions
Between 1977 and 1982, Frank Lotierzo had over 50 fights in the middleweight division. He trained at Joe Frazier's gym in Philadelphia under the tutelage of the legendary George Benton. Before joining The Sweet Science his work appeared in several prominent newsstand and digital boxing magazines and he hosted "Toe-to-Toe" on ESPN Radio. Lotierzo can be contacted at GlovedFist@gmail.com
Check out more boxing news on video at The Boxing Channel
The Hauser Report: USADA, VADA, and the State Athletic Commissions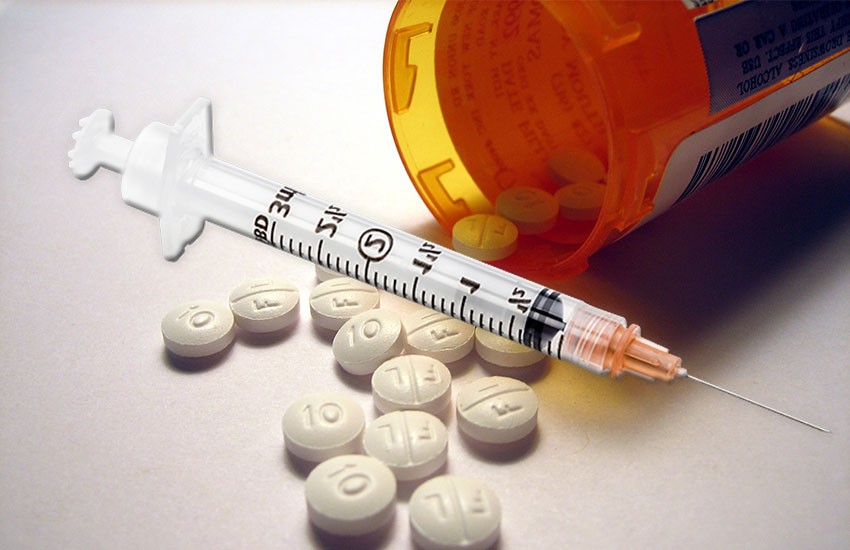 On September 7 of this year, I posted an investigative report on this website entitled "1,501 Tests, One Reported Positive? What's Going On with USADA and Boxing?"
The article was based on data taken from USADA's own website in addition to interviews with state athletic commission personnel and experts in the field of performance enhancing drugs. It raised troubling questions regarding the role that USADA plays in boxing today.
USADA has been testing professional boxers for performance enhancing drugs since 2010. As of September 6, 2018, its website stated that it had administered 1,501 tests on 128 professional boxers through August 22 of this year. Yet in all these years, USADA had reported only one adverse finding regarding a professional boxer to a governing state athletic commission.
By way of comparison, Dr. Margaret Goodman (president of the Voluntary Anti-Doping Association, which is widely regarded as the most credible testing organization in professional boxing) reported that close to four percent of the tests for illegal performance enhancing drugs conducted by VADA come back positive. Using the four-percent benchmark, one would have expected that 60 of the 1,501 tests conducted by USADA would have yielded a positive result.
Virtually all of USADA's tests were administered in conjunction with fights in which companies controlled by Al Haymon had a vested financial interest. The most common venues for the fights in question were Nevada, California, and New York.
What has happened since then?
First, USADA has now conceded to multiple third parties (who request that their names not be mentioned in this article) that there was more than one positive test result but that USADA chose to adjudicate these matters internally without reporting the positive test result to the opposing fighter's camp or state athletic commission that had oversight responsibility with regard to a given fight.
This is consistent with many of USADA's contracts, which purport to allow it to adjudicate positive test results without notice to persons and entities with a legitimate interest in the outcome of these tests. However, it runs contrary to the rule in many states that, in the event of a positive drug test, judgments regarding mitigating circumstances must be left to the governing state athletic commission.
As recently as November 23 of this year, Bob Bennett (executive director of the Nevada State Athletic Commission) stated unequivocally that the NSAC must be notified of any adverse findings related to PED tests in and out of competition and that the NSAC has jurisdiction over all adverse findings for PED's.
It should also be noted that it appears as though every positive test result adjudicated internally by USADA with regard to a professional boxer was adjudicated in favor of the boxer, since there have been no reported adverse findings other than the acknowledgement, after the news leaked on the internet, that Erik Morales tested positive for clenbutereol in 2012.
Second, and equally significant, it appears as though USADA – for the time being at least – has stopped testing professional boxers for performance enhancing drugs.
According to postings on the USADA website (updated through December 7), the most recent tests conducted on professional boxers by USADA were administered to Danny Garcia and Shawn Porter, who fought each other at Barclay's Center on September 8, one day after this writer's investigative report was posted.
In other words, a company that tested more than fifteen hundred professional boxers over the course of eight years appears to have suddenly stopped testing professional boxers.
In recent years, USADA has charged in excess of $30,000 for drug testing for each fight. The amount was $150,000 for Floyd Mayweather vs. Manny Pacquiao. Multiply these numbers by more than 1,500 tests and it's a lot of money to walk away from. Did USADA decide that the spotlight was getting too bright?
The Voluntary Anti-Doping Association (VADA) doesn't catch all of boxing's drug cheats any more than the Internal Revenue Service catches all tax cheats. But it catches some of them.
On September 20, 2018, it was announced that a test for performance enhancing drugs conducted on Manuel Charr by VADA had come back positive for epitrenbolone and drostanolone (banned anabolic steroids).
On September 27, it was revealed that a test administered to Billy Joe Saunders by VADA had come back positive for oxilofrine (a banned stimulant).
In other words, VADA reported more positive tests for banned PEDs to supervising state athletic commissions in eight days than USADA has reported in eight years.
Given the fact that USADA charges roughly twice the amount for PED testing that VADA charges, one might ask why anyone in professional boxing would test with USADA. Unless a "get-out-of-jail-free" card comes with the test results.
Andy Foster is executive officer of the California State Athletic Commission. In recent years, he has evinced an admirable commitment to the health and safety of fighters and the integrity of boxing.
Multiple sources say that Foster has made it clear to promoters that he is uncomfortable with the pattern of USADA's reported test results for boxing and would prefer that promoters use VADA or another reliable testing agency until the issue is resolved. On December 5, Foster told this writer, "It's the weirdest thing. USADA has reported lots of positive test results for MMA but none for boxing. When it comes to boxing, I feel much more comfortable with VADA."
The recent PED controversy involving Canelo Alvarez is also instructive.
Alvarez was scheduled to fight a lucrative rematch against Gennady Golovkin in Las Vegas on May 5, 2018. But on March 5, it was revealed that urine samples taken from Canelo by VADA on February 17 and February 20 had tested positive for clenbuterol. Alvarez said that the positive tests were the result of his having inadvertently eaten contaminated meat. But the Golovkin camp refused to let the matter rest and pressed the issue with the Nevada State Athletic Commission.
A March 15 letter sent on behalf of Golovkin to the NSAC and VADA demanded that the commission hold Alvarez to a standard of strict liability insofar as the presence of clenbuterol in his system was concerned. The letter also asked that the NSAC conduct an investigation and hold a full hearing with regard to possible performance enhancing drug use by Canelo.
On March 20, Golovkin raised the ante further when he met with reporters and declared, "I'm a clean athlete. After the first fight, I knew he was not clean. It's not Mexican meat. Canelo is cheating. They're using these drugs and everybody is just trying to pretend it's not happening."
On March 23, the Nevada State Athletic Commission announced that Alvarez had been temporarily suspended as a consequence of the two positive tests and that the matter would be finally adjudicated at an April 10 commission meeting. On April 3, Canelo announced that he was withdrawing from the fight. Then, on April 18, the NSAC voted unanimously to approve a settlement agreed to by Alvarez that called for Canelo to be suspended for six months retroactive to the date (February 17) of his first positive test for clenbuterol. There was no admission of wrongdoing on Canelo's part. But there was an acknowledgement that clenbuterol had been present in his system.
On May 15, Alvarez signed up for a full year of VADA testing and paid the $50,000 cost out of his own pocket. His rematch against Golovkin was rescheduled for September 15 and Canelo emerged with a majority-decision triumph.
So let's look at what happened. A positive test result was properly reported. There was a sanction. Alvarez then came back, tested clean twenty times in an enhanced VADA program, and beat Golovkin.
Now suppose hypothetically that Alvarez had been tested by USADA, not VADA. Suppose USADA advised the Canelo camp of his positive test for clenbuterol and was told, "Canelo says he never used clenbuterol. It must have come from contaminated beef." And suppose further that USADA said, "That sounds like a reasonable explanation. We'll adjudicate this internally and give the fighter an inadvertent use waiver. There's no need to report it to the Golovkin camp and Nevada State Athletic Commission and bring the fight down."
That would have avoided interfering with a major promotion. But it would also have overlooked the presence of an illegal performance enhancing drug in a fighter's system.
Unfortunately, some jurisdictions still don't understand the implications inherent in the use of illegal performance enhancing drugs. Others would rather pay lip service to the issue than deal forcefully with it. And there are significant loopholes in some testing protocols.
Jermall Charlo and Jermell Charlo are two of the most talented fighters in boxing today. Jermall is the World Boxing Council "interim" middleweight champion. Jermell holds the WBC 154-pound belt. As such, the Charlos are subject to the World Boxing Council Clean Boxing Program which requires them to keep VADA apprised of their whereabouts, be reachable by telephone at all times, and be subject to spot testing for performance enhancing drugs at any time.
On November 1, 2018, VADA collection officers went to pick up blood and urine samples from Jermall and Jermell Charlo at their respective homes and were told that neither brother was at home nor would they be at the gym that day. Neither brother picked up his phone at the contact number given to VADA when he was called. And no one could (or would) tell the collection officers where Jermall and Jermell Charlo were.
This is known in drug-testing as a "missed test" or "unsuccessful collection attempt."
As per the terms of the World Boxing Council Clean Boxing Program, VADA immediately notified the WBC, the Association of Boxing Commissions, and Al Haymon (who represents the Charlos). Because the Charlos are scheduled to fight in separate bouts at Barclays Center in Brooklyn on December 22, VADA also notified Kim Sumbler (executive director of the New York State Athletic Commission) Nitin Sethi (the commission's chief medical officer), and Tom Brown (who is promoting the December 22 fights).
The WBC Clean Boxing Program is an important initiative. The sanctioning body deserves credit for setting up a PED-testing program with protocols pursuant to which missed tests and positive test results are reported to the governing state athletic commission and other appropriate parties. But the WBC program allows for two missed tests within a one-year period without the imposition of a significant penalty (such as a fighter being stripped of his title).
On November 28, the WBC issued a statement that read in part, "Every single fighter who is enrolled in the WBC Clean Boxing Program is responsible for his acts. It is important for the WBC to clarify that both Charlos have been tested in the past and that the infraction they are facing is a missed test which has been acknowledged and they will be responsible to pay the corresponding fine. It is very simple. If you are chosen for testing and are not available for the collector to test you, you will be incurring a missed test penalty. It is of extreme importance that every fighter updates their whereabouts forms with VADA at all times."
The WBC declined to reveal the amount of the fine imposed on the Charlos. But in a November 29 email, Alberto Leon (chief legal counsel for the WBC) advised, "In general, for a first whereabouts failure, the fine is limited to the actual costs of collection incurred which so far have fluctuated between $750 and $950 depending on the location of the collection effort."
In today's world of microdosing, many illegal PEDs leave an athlete's system within twenty-four hours. The unfortunate message sent by the WBC regarding the Charlos is, hypothetically speaking, if a fighter takes an illegal performance enhancing drug and, by chance, VADA shows up to test him while the drug is still in his system, the fighter can simply "miss" his test and pay a small fine.
But the matter didn't end there. On November 27, Jermall Charlo tweeted, "Missed the Test not Failed you idiots. It's Random and wbc program or Whoever they are Randomly chose a day we were out of town doing promotional stuff on Fox for the Next fight. Get ya facts straight. I like I said Haters must Hate it's the job."
As previously noted, the Charlos are scheduled to fight at Barclays Center on December 22. The New York State Athletic Commission acknowledges having been advised of the missed tests but initially maintained in a November 30 email that "The VADA and WADA [World Anti-Doping Agency] programs are separate from the New York State Athletic Commission's Rules & Regulations."
In other words, according to the New York State Athletic Commission, the missed tests were a matter for the WBC, not the NYSAC, to resolve. That was a ludicrous position and, three days later, the commission backtracked, saying, "The NYSAC is indeed investigating this matter fully and takes it very seriously. We are undertaking specific actions as part of this investigation and are in regular contact with the promoter, the combatants involved, and their seconds."
These "specific actions" are said to include additional tests administered to the Charlos at the direction of the NYSAC. That's a case of too little too late given the transitory nature of performance enhancing drugs in a fighter's system.
The NYSAC should have acted on the Charlos' situation in early November. Then, if it felt that a remedy similar to Nevada's handling of Canelo Alvarez was warranted, the December 22 fight card could have been reconfigured. At this late date, no one expects the NYSAC to interfere with the card.
But let's follow up with a few questions in response to Jermall Charlo's tweet. Questions that the New York State Athletic Commission should ask at a hearing with Jermall and Jermell Charlo under oath.
Where were the Charlos doing their out-of-town promotional work for Fox? Presumably, there's a record of their travel. What, specifically, was the promotional work? Who did they meet with? Why didn't they answer their phones when the VADA collection officers attempted to reach them? VADA could have sent collection officers to collect blood and urine samples in whatever city the Charlos were in. Jermall and Jermell Charlo might be totally innocent of any wrongdoing. But suppose it turns out that they weren't out of town that day? That would be a problem, wouldn't it?"
Meanwhile, after Jarrett Hurd knocked out Jason Welborn on the undercard of Deontay Wilder vs. Tyson Fury at Staples Center on December 1, Jermell Charlo climbed into the ring to challenge Hurd. The two men jawed back and forth with Hurd saying, "Answer the phone. I got the date."
"My phone is always on," Charlo responded.
Except when a VADA collection officer calls.
As noted earlier, virtually all of the tests that USADA has administered with regard to professional boxing have been in conjunction with fights in which companies controlled by Al Haymon had a vested financial interest. Haymon is known for looking after his fighters' best financial interests. But he has a fiduciary duty to all of the fighters he represents, not just the A-side fighters. This fiduciary duty should include taking all reasonable steps to ensure that none of his fighters are put in the ring to face opponents who have increased their punching power through the use of illegal performance enhancing drugs.
Like the Charlos, Errol Spence is an Al Haymon fighter. He's also deservedly near the top of most pound-for-pound lists.
According to postings on the USADA website, Errol Spence has been tested 35 times by USADA. Did any of these tests come back positive? Were there any "missed" tests? Did USADA ever give Spence a therapeutic use exemption or inadvertent use waiver?
One person who'd like to know the answer to these questions is Victor Conte.
Conte was first known to sports fans as the mastermind behind the BALCO scandal. In recent years, he has been a positive force for education and reform and now works with athletes as a conditioner and nutritionist at a facility in San Carlos, California, known as SNAC (an acronym for Scientific Nutrition for Advanced Conditioning).
In late-October, Conte agreed to help Mikey Garcia prepare for a scheduled March 16, 2019, fight against Errol Spence. But he made it a precondition to his involvement that both Garcia and Spence enroll in VADA.
"So far," Conte says, "Mikey has been willing to enroll, and Errol has been dragging his feet. Now I'm told that Errol and Al Haymon will agree to ten weeks of testing starting on January 5th. Ten weeks of VADA testing is better than none. But why the wait?"
"It's common knowledge," Conte continues, "that the benefit an athlete retains from using certain performance enhancing drugs carries over for months. In fact, you don't perform at your best when you're actually on the drugs. You get maximum benefit after the use stops. It all depends on what an athlete was taking, how much he was taking, how long he was taking, and when he cycled off. So my question is, 'If Errol Spence and Al Haymon aren't hiding anything, why couldn't VADA testing have started in November?'"
"And there's another point I'd like to make about Errol," Conte continues. "When a person uses testosterone, part of it converts to dihydrotestosterone and the rest converts to estrogen. And when that happens, it can cause the tissue around the nipples to swell. Technically, the condition is called gynecomastia. Some people who use testosterone get gynecomastia. Others don't. It depends on one's genetic disposition. Body-builders treat the condition by using Tamoxifen or Arimidex to shrink the tissue."
And what does that have to do with Spence?
"I was in Las Vegas on September 15 and went to something called the Boxing Fan Expo," Conte answers. "Errol was there. I got within a few feet of him. He was wearing a white shirt, and I saw what I believe were signs of gynecomastia. If you've seen a fighter in the past without gynecomastia and then you see him with it, it causes suspicion. Errol is a hell of a fighter. I have no reason to not like him and I'm not saying that Errol is using anything inappropriate. But I'm suspicious, and Errol knows it."
At present, many state athletic commissions are reluctant to push hard on the issue of performance enhancing drugs because they fear that doing so will lead promoters to take big fights to other jurisdictions. But illegal PED use is analogous to fighting with loaded gloves. In each instance, the aim is to gain a competitive advantage and inflict more physical damage on an opponent by cheating. Everyone in boxing who lets this issue slide is complicit.
It's ridiculous to think that Margaret Goodman and VADA can put a thumb in the dike and stop the flow of illegal performance enhancing drugs in boxing. Accomplishing this end will take a concerted effort by state athletic commission officials, sanctioning body officials, promoters, managers, fighters, members of the media, and law enforcement authorities.
Meanwhile, as an interim step, the New York, California, and Nevada state athletic commissions should ask USADA for the following:
(1) Copies of all contracts entered into by USADA for the testing of any professional boxer in conjunction with any fight that has taken place in their jurisdiction since January 1, 2016.
(2) Copies of all test results (complete test results, not just summaries) and all other documents that embody the results of tests conducted pursuant to these contracts.
(3) Copies of all documents that relate to instances, if any, where USADA, pursuant to these contracts, adjudicated issues that arose in conjunction with a positive test for one or more substances that are prohibited under the WADA code.
(4) Copies of all documents that relate to any instance where, pursuant to these contracts, USADA departed from World Anti-Doping Agency standards in adjusting the permissible level of any drug that might be found, or was found, in a professional boxer.
To help evaluate this data, USADA should also be asked with regard to all fights that have taken place in each respective state since January 1, 2016:
(1) On how many occasions has the "A" sample of a professional boxer tested by USADA come back positive for a substance that is prohibited under the WADA code?
(2) On how many occasions has a professional boxer "missed" a test?
USADA is skating on thin ice when it comes to boxing. An exploration of its conduct here might provide a window onto its testing of other athletes. For example, United States Olympic athletes.
If a government entity with subpoena power decides to seriously investigate, the implications could extend far beyond boxing. Maybe USADA will test clean. Maybe not.
Thomas Hauser can be reached by email at thauser@rcn.com. His next book – Protect Yourself At All Times – was published by the University of Arkansas Press this past autumn. In 2004, the Boxing Writers Association of America honored Hauser with the Nat Fleischer Award for career excellence in boxing journalism.
Check out more boxing news on video at The Boxing Channel
To comment on this article at The Fight Forum, CLICK HERE
In Boxing, Offense Sells Tickets But Defense Wins Fights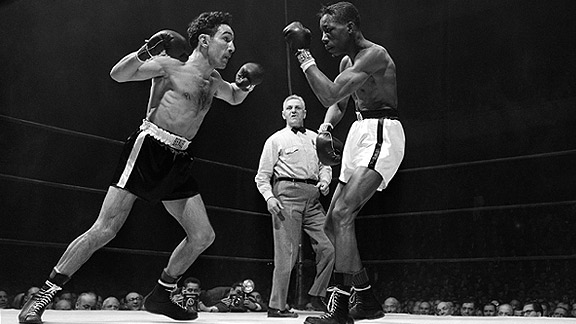 At its core, its essence, the sport of boxing is relatively simple. In a nutshell it comes down to hitting your opponent and not getting hit. And yet, when watching a boxing match live or on television, many times you'll witness two guys pummeling each other, seemingly without any regard for defense.
If a poll was taken and fans were asked if they prefer action-packed bouts or defensive matches, the vast majority would probably choose the former. Cuts, bruises, welts and bloody noses are part of the sport's appeal for many. It seems the more blood and gore, the better.
The thinking goes defensive battles are for the most part boring. Case in point would be the May 2015 welterweight mega-fight between Floyd Mayweather Jr. and Manny Pacquiao, which was late in coming, but still a massive money-maker.
The bout went the distance and had little action. Mayweather easily captured a unanimous decision, but over the course of 12 rounds, threw and landed very few punches. When Mayweather wasn't standing right in front of Pacquiao, he was on his bicycle, dancing around in the ring.
Pacquiao connected and threw even fewer punches and looked confused and out of sorts, later claiming a shoulder injury.
The fight didn't live up to its billing, primarily because neither boxer forced the action. This is what makes Mayweather so extraordinary. Try as one might, it's never a picnic being in the squared circle with a defensive genius and, make no mistake, Mayweather is at the top of the food chain when it comes to defense.
When Mayweather collided with a past-his-prime Shane Mosley in May 2010, early in the second round Mosley tagged Mayweather with two solid rights, which buckled his knees and had the fans in the MGM Grand Garden Arena on their feet. Never panicking and never flinching, Mayweather simply held on, not allowing Mosley to extend his arms and follow up, eventually earning a one-sided unanimous decision triumph.
Now think of the best and most exciting fights. They're freewheeling affairs with lots of action, like what Diego Corrales and Jose Luis Castillo offered in May 2005 at the Mandalay Bay with the World Boxing Organization and World Boxing Council lightweight titles on the table.
The bout was filled with ebbs and flows with Corrales, whose left eye was practically closed, getting knocked down twice in the beginning of the 10th round, then rallying and having Tony Weeks, the referee, halt the action later in round 10 in what was voted Fight of the Year.
While offense wins the hearts and minds of the fans and media, often times the defensive component is overlooked and underappreciated.
Just think of other sports. Who likes a 2-1 baseball score? Or a 14-10 football score? Or a 45-39 college basketball score before it had the shot clock?
The critics would say there's not enough scoring. Not enough action. Too boring. But the purist would counter that a 2-1 baseball contest is a thing of beauty. It's a pitchers' duel. Great artistry. You know, Greg Maddux versus Randy Johnson.
Ditto for football. It was simply two great defenses playing at its peak. Think of the 1985 Chicago Bears.
No one will deny the greatness of featherweight king Willie Pep or three-time heavyweight champion Muhammad Ali.
Pep (pictured against four-time opponent Sandy Saddler) and Ali were peerless in part because of their ability to step aside when the heavy artillery was within close range.
Pep, who was voted by the Associated Press as the No. 1 featherweight of all-time and was inducted into the International Boxing Hall of Fame in 1990, was a defensive wizard. He held the featherweight title from 1942 to 1950 and finished his career with a 229-11-1 mark and 65 knockouts.
Ali was at his very best when moving, dancing and on his toes, making full use of the ring while enticing his foe to chase him. He was a master at bobbing and weaving, sticking and jabbing. His jab stung and he also possessed a solid right hand that could floor any man. He was at his pinnacle beginning in 1964 when he upset Sonny Liston in Miami Beach for the title until 1967 when he fought Zora Folley at Madison Square Garden.
The Folley fight was Ali's last before being stripped of his crown and forced into inactivity for three-and-a-half years because of his then unpopular stance of refusing induction into the United States Army on religious grounds.
When he returned to the ring, he was good and sometimes even great, but there was ring rust and aging present.
Perhaps Ali's greatest moment came in Kinshasa, Zaire, in October 1974, when he faced the undefeated and fearsome George Foreman with the WBA and WBC belts on the line. Foreman had an explosive knockout punch with either hand and many saw this as a massacre on the highest order.
Ali, at 32 and perhaps with fading ring skills, used his now legendary rope-a-dope defensive strategy in order to save his strength and it worked like a charm as the 25-year-old Foreman expended so much energy that he wore himself out and was floored in the eighth round.
Mayweather is regarded by many as the finest defensive fighter of his generation. Before Mayweather, it was welterweight king Pernell Whitaker, who capped his 16-year career with a 40-4-1-1 mark and 17 knockouts. Whitaker, who won titles in four weight classes, was a once-in-a -generation talent based solely on his ability to avoid punches. He was voted fighter of the year by The Ring magazine in 1989.
When Mayweather was asked about his over-the-top ring skills, he famously said. "My job is to win the fight. I don't want to get hit. I'm trying not to get hit."
At a press conference I attended at the MGM with Ray Leonard, Thomas Hearns and Bernard Hopkins present, a reporter asked Mayweather who he thought was the greatest boxer of all-time. "I think that I am," said Mayweather, who ended his career with a 50-0 mark and 27 knockouts. "I know that there have been great fighters in the past like Muhammad Ali, Sugar Ray Robinson, Joe Louis and many others. But they all lost. I haven't. That's why I think I'm the best."
Pepe Reilly, who boxed as an amateur and was a member of the 1992 United States Olympic boxing team that included Oscar De La Hoya, is currently a trainer.
Reilly, who toils in the corner for former lightweight title holder Ray Beltran, said an offensive fighter can be taught the basic defensive principles, but it's not always easy to grasp. "It depends on the fighter's ability," he said. "As a trainer, I make adjustments based on body structure in order to teach that particular boxer how to act out on defense."
Reilly, who went 15-4 with 11 knockouts as a professional, said he would prefer to train a defensive fighter. "Personally, I'd rather have a defensive-based boxer that could figure things out offensively," he said. "If a fighter goes straight forward only, his one-dimensional style has its limits. And there is no room for the ever important changes needed."
"Principles of defensive fighting for me are based on distance," said Reilly. "If a fighter gets too close he is susceptible to smothering and if he is too far away, he isn't in range to interact. Based on body positioning, a fighter can understand what to do."
Reilly says that defensive fighters are overlooked and underappreciated. "(They) should absolutely be given more credit than they get. A good defensive fighter can inspire others to understand the principles of the art, which is to hit and not get hit," he says.
Another practitioner of the defensive style is two-time Olympic bantamweight king Guillermo Rigondeaux. The Cuban refugee, whose only setback as a pro was to Vasyl Lomachenko in December 2017, is known for his fast hands, counter-punching ability and being extremely elusive, all valuable traits inside the ring.
"Guillermo is probably the greatest talent I've ever seen" said Freddie Roach, a seven-time Trainer of the Year and Pacquiao's longtime cornerman. And yet Rigondeaux  isn't as marketable as he could or should be, with much of this due to his boxing style which isn't fan-friendly.
Again, it seems it's all about offense, offense and more offense. That's what gets people's attention and what sells tickets and pay-per-view buys.
Check out more boxing news on video at The Boxing Channel
Lomachenko – Pedraza and More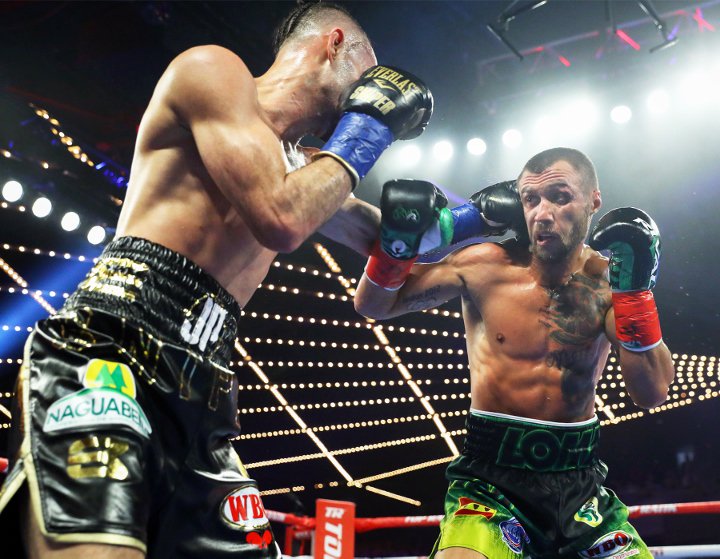 Boxing returned to the Hulu Theater at Madison Square Garden on December 1. Vasyl Lomachenko vs. Jose Pedraza in the main event drew a sellout crowd of 5,312. The non-televised undercard was respectable. And the three-fight telecast that followed the Heisman Trophy presentation on ESPN had moments of drama.
The first televised bout of the evening showcased Teofimo Lopez (10-0, 8 KOs), a 21-year-old lightweight who's rapidly moving from prospect to contender status. Mason Menard (34-3, 24 KOs) was Lopez's designated victim. All three of Menard's losses had been by knockout and this was expected to be the fourth "KO by" on his record.
Lopez has all the confidence and arrogance of a young fighter with a big punch who's on the rise. It took him all of 44 seconds to blast Menard into oblivion.
Next up, 24-year-old Isaac Dogboe (20-0, 14 KOs) sought to defend his WBO 122-pound title against Emanuel Navarrete (25-1, 22 KOs) of Mexico. Dogboe was born in Ghana but grew up in England. He claimed his belt with an eleventh-round stoppage of Jessie Magdaleno in April of this year and was considered a fighter who doesn't need protecting.
Navarrete was fighting outside of Mexico for the first time, which is often a sign of a padded record.
Dogboe entered the bout as a 7-to-1 betting favorite and mounted a two-fisted assault to the head and body in the first stanza. But Navarrete had come to fight and began landing shots of his own in round two, at which point Issaac's chin seemed a bit suspect. As the bout wore on, Dogboe did his best work on the inside. When he gave Navarrete room to punch, Emanuel obliged him.
It was a spirited, back-and forth, action encounter that was even after eight rounds. Then Navarrete picked up the pace and won the final four frames going away. By the end, Dogboe's face was badly swollen; his left eye was almost shut; and he was trying simply to survive. He made it to the final bell but was dethroned by a 116-112, 116-112, 115-113 margin.
Good fight, good decision.
Lomachenko (11, 9 KOs) vs. Pedraza (25-1, 12 KOs) was promoted on the basis of both men having titles, which is a little like promoting a title-unification football game between the Big Ten and Ivy League champions.
Lomachenko's ring prowess has been amply catalogued. Twelve of his professional bouts have been contested for world titles. He's an elite fighter while Pedraza is a good one. In match ups like that, the elite fighter almost always wins.
Top Rank had planned to match Lomachenko (the WBO 135-pound champion) against Raymundo Beltran (the WBA beltholder) as part of an "immigrant-from-Mexico-gets-citizenship" feel-good story. But Pedraza upset the apple cart in August of this year by winning a unanimous-decision over Beltran.
Lomachenko was returning to the ring after surgery to repair a torn labrum suffered in his right shoulder during a May 12 victory over Jorge Linares. Still, Vasyl was an early 12-to-1 favorite over Pedraza and the odds moved as high as 20-to-1 reflecting the fighters' respective ring skills.
The crowd was highly-partisan in favor of Lomachenko. Fighters from Puerto Rico are rarely booed in New York during pre-fight introductions, but it happened here.
It was an interesting exercise for boxing purists. The early rounds were tactically fought. Then Lomachenko figured out what he had to do to beat Pedraza down and did it. Many of the early rounds were close enough that the judges could have given them to whichever fighter they wanted to. But Lomachenko pulled away late, putting an exclamation mark on his performance with two eleventh-round knockdowns that came close to ending matters short of the 119-107, 117-112, 117-112 judges' verdict in his favor.
Lomachenko looked a bit less "high tech" against Pedraza than he has in the past. He didn't exploit angles as effectively and control the range as well as in some of his earlier fights. Part of that was because Pedraza is fast on his feet and spent long portions of the evening jabbing and moving away. Another reason might be that Lomachenko's best fighting weight by his own evaluation is 130 pounds. There were times when he had trouble with Jorge Linares's height and reach when he fought Linares seven months ago. And that was true for stretches of time against the taller Pedraza. Mikey Garcia might be a bit too big for Lomachenko.
Photo credit: Mikey Williams / Top Rank
Thomas Hauser's new email address is thomashauserwriter@gmail.com. His most recent book – Protect Yourself at All Times– was published by the University of Arkansas Press. In 2004, the Boxing Writers Association of America honored Hauser with the Nat Fleischer Award for career excellence in boxing journalism.
Check out more boxing news on video at The Boxing Channel
To comment on this article at The Fight Forum, CLICK HERE