SAM LACY: Separate, But Unequalled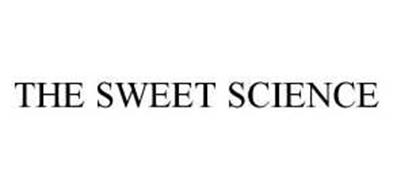 When he arrived at Griffith Stadium that night in 1941, Sam Lacy had anticipated, correctly, that he would have been assigned a position alongside the other "colored reporters, but before he could locate his seat in the separate but decidedly unequal working press facilities he ran into Shirley Povich.
The Washington Post columnist seized Lacy by the arm and led him to a seat adjacent to his own in the ringside press row. "Nobody's going to tell you to move, Povich assured him, and nobody did.
While none of the other white sportswriters voiced their objection to the presence of the Baltimore Afro-American columnist in their midst, it was evident that many of them regarded him as an interloper – although, once the bizarre events of the evening unfolded, it became clear that the reverse may have been the case. They were the interlopers, and their coverage, alongside Lacy's, of what would rank as the most controversial ending to a heavyweight title fight until Mike Tyson took a bite out of Evander Holyfield's ears more than half a century later suggests that Sam may have been the only man at ringside who fully understood what he was watching when Buddy Baer was disqualified in his challenge to champion Joe Louis.
# # #
To say that Samuel H. Lacy saw them all understates the case. A pioneering black journalist, Lacy was born late in the reign of James J. Jeffries and five years before Jack Johnson bested Tommy Burns at Rushcutters Bay to win the heavyweight championship of the world. He covered Joe Louis' championship run from start to finish, and when Sam died in 2003 Lennox Lewis was a month shy of his final fight.
The son of an African American father and a mother who was a Shinnecock Indian, Samuel H. Lacy was born in Mystic, Connecticut, but moved with his family to Washington D.C. as a small boy and made the nation's capital his home for most of his life.
After graduation from Howard University, Lacy's first job was with the Washington Tribune, a now-defunct paper serving the minority community in the District of Columbia. He briefly moved to Chicago to write for the Chicago Defender in 1940, but was shortly offered a position as a sports columnist for the Baltimore Afro-American.
The feisty Afro-American was at the time the country's pre-eminent minority newspaper, and Lacy would remain there for the next six decades. An early crusader for the integration of baseball, he (along with colleague Wendell Smith of the Pittsburgh Courier) helped arrange the infamous 1945 Fenway Park "tryout of Negro League stars Jackie Robinson, Sam Jethroe, and Marvin Williams, an audition which was abruptly curtailed when someone (reputedly Red Sox owner Tom Yawkey) barked out an order to "get those niggers off the field!
When Robinson signed with the Dodgers a year later, Lacy was assigned the Jackie Robinson beat, and chronicled the exploits of the baseball pioneer through his one minor league season (with Montreal of the International League in 1946) and as a National League rookie in 1947. In their travels Lacy was subjected to many of the same indignities his subject was. In spring training in Florida and in many major league cities the two had to share quarters in segregated hotels. When the Dodgers barnstormed their way through New Orleans, Lacy, barred from the press box, had to cover the game from the stadium roof – where, to his surprise, he was joined by a sympathetic gaggle of baseball writers from the major New York papers. In Robinson's first season, 1947, Lacy was denied admission to the press box at Cincinnati's Crosley Field.
You won't read about these unseemly episodes in combing through the archives of Lacy's columns. Sam regarded himself not as a "black journalist but as a journalist who happened to be black, and while he battled injustice on behalf of others throughout his career, he never wanted to make the story about himself.
While other sports dragged their feet when it came to integration, Sam's early newspaper career paralleled the rise of several black boxing champions. He chronicled the career of Henry Armstrong, and was among the first to notice a rising young welterweight from Detroit who fought under the name Sugar Ray Robinson. But no boxer was more closely identified with Lacy than Joe Louis. The Brown Bomber (usually abbreviated to 'Bomber' in the pages of the Afro-American) was the first black heavyweight champion since Johnson, a figure of such enormous pride to the community forming his readership that Lacy essentially became his personal Boswell, much as he later would be Jackie Robinson's.
And when it was announced that Louis would be defending his championship against Buddy Baer in Lacy's hometown of Washington in May of 1941, no one was happier than Sam and his colleagues at the Afro.
# # #
Louis was a busy champion, and the Baer fight that May would represent his fifth defense of 1941. Although the appellation that would define this interlude as Louis' "Bum of the Month Club had yet to gain widespread currency, Afro American sports editor Art Carter did make reference to "this foolish, victim-a-month campaign that is definitely lowering his prestige.
The District of Columbia had originally been carved out of territory ceded by two slave states, and in the early 1940s Washington was both geographically and philosophically considered a "southern city. In the run-up to the bout, the Afro American pondered the question of whether Louis could expect a fair shake in "here in the South, but with its large minority population, the nation's capital also represented the champion's natural constituency.
A Louis training session at Riverside Stadium five days before the bout drew 6,412 paying spectators, most of them black. Baer worked out in Olney, Maryland, the same day before an audience estimated at 800.
Ray Alvis, the Washingtonian who was co-promoting the event with Mike Jacobs, predicted a gate of $150,000. A week before the fight the Afro reported that Alvis estimated the advance sale at $55,000, adding that "$40,000 of that had been spent by colored fans of Louis, this indicating that more people of the title king's race will see him in action than ever before.
Samuel Lacy had virtually grown up at Griffith Stadium. As a boy he had sat with his father (recalled by Sam as "a dyed-in-the-wool fan) in the Jim Crow-era "colored section in right field. As a teenager he worked as a ballpark vendor, and often arrived hours early for work so he could take the field and shag flies for the major leaguers who took early batting practice. He even had more than a nodding acquaintance with Clark Griffith, and shortly after returning from Chicago to work for the Afro-American had met with the owner of the hometown franchise.
Sam suggested to Griffith that the surest way to address the Senators' attendance woes in a city with a large minority population lay in signing a few black stars. Griffith argued that such a revolutionary step would lead to the collapse of the Negro Leagues, putting hundreds of colored ballplayers out of work and, not coincidentally, depriving Griffith Stadium of its most profitable tenant — the Homestead Grays, who in their Washington dates regularly outdrew the Senators.
Lacy found the owner's position unpersuasive. "The Negro Leagues were a symbol of segregation, he old Sports Illustrated many years later. "They were separate but unequal.
As an adult Sam had covered Senators' games for both the Tribune and he Afro, but not from the press box, which was off-limits to nonwhite reporters. Despite the presence of a black world champion in the main event, the 23,912 paying customers at Griffith Stadium were segregated by race on the night of the fight.
Sam's one-man integration of press row wasn't the only milestone accomplished that night. For the first time in boxing history an African-American judge was assigned to a heavyweight title fight. Dr. John E. Trigg, described by the Afro-American as "a colored physician, kept one scorecard. Jimmy Sullivan was the other judge; the third tally was maintained by referee Arthur Donovan. (Sixty-eight years later the record book still listed Trigg as "Dr. Treeg, which was apparently the way The Ring's Nat Fleischer decided to spell it at the time. Informed of our findings last year, BoxRec.com historian John Sheppard updated the information and created a listing for Dr. Trigg.)
Washington would hardly have been considered a big-time boxing town, but it represented the sixth new venue in as many fights for Louis, and the Baer fight would be the only one of the Bum-of-the-Month series to take place in an outdoor arena. The International Boxing Club had ceded supervisory jurisdiction to the District of Columbia Boxing Commission, which was apparently nearly as much of a joke then as it is now. In the pages of the Afro, sports editor Carter noted that the local commission, "unaccustomed to big fights, wasn't prepared for such a happening, and that workmen had installed the timekeeper's bell under a ringside table, which muffled its sound and contributed significantly to the confusion surrounding the denouement of the main event.
The younger brother of former heavyweight champion Max Baer, Jacob Henry (Buddy) Baer might have lacked the notoriety of his older sibling (who had killed one opponent in the ring and was widely held responsible for the death of another), but at an imposing 6'6 ½ and 240 pounds he was even larger and stronger than Max. Just a few weeks shy of his 26th birthday, he had won 50 of his 57 career bouts, and only four of his victims had survived to hear the final bell.
"The man's bigger than I am, a year younger than I am, and can hit, admitted Louis.
Just a month earlier Baer had successfully auditioned for his role in the title bout by knocking out Two-Ton Tony Galento in three at Washington's Uline Arena. Less than two years earlier, Galento had given the champion all he could handle, knocking Louis down twice before succumbing in four, and on the strength of their respective performances against a common opponent, Baer seemed confident of his chances.
"I took all of Galento's best punches without going down, he pointed out. "I'm told that four of the left hooks he hit me with in a row were as tough as the one that floored Joe. If Tony Galento could knock Louis down, I can knock him out.
Few experts seemed to put much stock in Baer's boasts, but in the first round he sent a gasp through the crowd when he knocked Louis down and nearly out of the ring with what was described as "a corking good left hook. The punch knocked Louis through the ropes, and only an acrobatic landing prevented his head from thudding off the canvas.
Dazed, Louis came to rest perched "no more than two inches from the edge of the ring apron, and very nearly tumbled over the edge and into the first row of sportswriters.
In a 1923 title fight at the Polo Grounds, Luis Ángel Firpo had knocked Jack Dempsey into the press section. On that occasion, several newspapermen, including Walter Winchell, Hype Igoe, and Paul Gallico, had assisted the Manassa Mauler by helping him climb back into the ring in time to beat the count, but Art Carter seemed to doubt that the Washington scribes would have done the same for Louis.
"If he had fallen into the press row, I hesitate to think what may have happened with a very hostile press in position to delay his return to the ring, wrote Carter.
It was the first time in his career Louis had ever been knocked out of the ring, and the episode apparently startled both combatants. Once Joe got back in the ring, he and Baer had both headed toward their respective corners, only to have Donovan order them to resume hostilities. There were still almost 20 seconds left in the first.
None the worse for wear, Louis resumed his two-fisted attack and handily won each of the next three rounds. He was similarly dominating the action in the fifth until, at close quarters, Baer unloaded an uppercut that ripped open a cut above Louis' eye.
Louis had been cut just once before, and that had been the result of a head-butt from Red Burman. This was the first time in 48 fights he had been cut by a punch.
Arthur Donovan was the pre-eminent referee of his day and almost as familiar to Louis as the champion's own cornermen. He had been the third man in the ring for nine of the Brown Bomber's title fights, as well as four others in which Louis, on his way up the ladder, had faced former world champions. (Included among these latter had been Joe's fourth-round KO of Max Baer in 1935.)
Donovan's performance in the Washington fight was an aberration – a case of a good referee having a bad night – unlikely to appear on any highlight films of his officiating career.
After his early display of bravado, Baer was on the wane. Inspired by the sight of his own blood, Louis picked up the pace, and Baer was visibly staggered by the champion's onslaught late in the fifth.
Louis floored the giant challenger with a hard right in the sixth. Baer made it to his feet by the count of five after the first knockdown, but probably should have been counted out the second time Louis put him down. Timekeeper Charley Reynolds actually did get to 'ten' with Baer still on the canvas, but Donovan had misheard Reynolds' count and only reached 'nine' before Buddy struggled to his feet.
Under similar circumstances in Lewiston, Maine, 24 years later, Sonny Liston was ruled to have been knocked out by Muhammad Ali even though referee Joe Walcott had missed the timekeeper's count, but on this occasion the fight continued, with just seconds remaining in the round.
Intent on finishing his foe and with the crowd now at fever pitch, Louis raced at Baer, fists flying. Louis feinted with a left and then landed a right squarely to the jaw. Neither fighter had heard the bell end the round, and neither did Donovan realize it had sounded until Baer was already writhing on the canvas.
Baer did eventually make it to his feet and fairly stumbled to his corner. Manager Ancil Hoffman devoted most of the intervening one-minute rest period to berating Donovan, demanding that the referee disqualify Louis for the late punch.
The extent of Baer's recovery during the one-minute rest period we will never know, because when the bell rang Hoffman all but sat on his fighter to ensure that he didn't leave his stool. Ray Arcel and Izzy Klein, the seconds in Baer's corner, also remained on the ring apron, refusing to descend the stairs.
When the Baer entourage ignored several entreaties and refused to vacate the ring, Donovan disqualified the challenger.
The pro-Louis segment of the crowd was pleased by the result, if not by the precipitate conclusion, of the bout, but Hoffman's histrionics apparently struck a chord among a preponderance of ringside reporters, many of whom wrote the next day that Louis, and not Baer, should have been disqualified. Of course, most of these sportswriters were covering their first championship fight. Sam Lacy, on the other hand, had covered plenty of them, and he understood exactly what he had seen.
Yes, the final blow had been struck after the round was over, but Donovan hadn't heard the bell and neither had either fighter. Even once this had been established, the referee maintained that Louis's punch had been delivered "at the bell, though most onlookers thought it came a few seconds later.
Once rendered, the referee's ruling was, like a called third strike, irreversible.
"I made my decision and I am standing by it, said Donovan. "There is no appeal from my decisions.
Hoffman knew this as well as anyone. Even had the referee acknowledged the champion's transgression, it was so obviously unintentional that he might have taken the round from Louis, but he certainly wouldn't have disqualified him.
Hoffman also knew that his fighter had been down three times in the past three minutes and was unlikely to survive another minute of fighting, let alone another round. In appearing to stand on principle, what he was actually doing was laying the groundwork for a rematch and another payday for himself and Buddy Baer.
In this respect Hoffman's actions are comparable to, say, the attorney William Kunstler intentionally getting himself physically carried out of the courtroom of Judge Julius Hoffman (no relation to Ancil, as far as we know) at the Trial of the Chicago Seven. Kunstler knew he couldn't win in court that day, and he knew perfectly well he would be locked up and jailed for contempt. But he also knew that by portraying himself as the aggrieved party he would build a groundswell of public support, and hoped to establish a case for a new trial before a more hospitable judge.
So while the other sportswriters were falling for Ancil Hoffman's con job, Sam Lacy immediately recognized it for what it was. But, far from angered, Lacy actually applauded Hoffman for what he recognized as a brilliant tactic on behalf of his client.
Wrote an admiring Lacy in his "Looking 'Em Over column. "Hoffman, hardly known to this corner prior to that time, immediately captured its profound respect… That is the kind of manipulation that marks a real strategist and lifts a fight manager far above the rank and file of his contemporaries.
While many white sportswriters viewed Louis' late punch as an act of moral turpitude, Sam recognized it for what it was – an unintentional transgression that "nevertheless, should have been punished.
"Loss of the round was probably the most severe penalty that could be administered under the conditions, however, wrote Lacy, "and there shouldn't be a moment's entertainment of the claims that (Louis) should be shorn of his crown.
Lacy's opinion was seconded by Dr. Trigg, who told the Afro-American, "Though I don't think he did it deliberately, Louis's final right-hand smash to Buddy Baer's jaw was in my opinion a foul. Louis threw that blow about three seconds after I had heard the bell ring. Because of the terrific din set up by the crowd and the fact that the bell was placed in such a position that it might not be heard over the roar of the crowd, it can be safely said that Joe probably didn't hear it.
"In keeping with the rules, that sixth round should have been taken from Louis and awarded to Baer and the fight should have continued, if – which I doubt – Baer had been able to come out for the seventh.
Disqualification in a heavyweight championship fight is rare. The most obvious example came when referee Mills Lane disqualified Tyson after he deliberately bit Holyfield in the ear – twice – in their second fight in 1997. (Lane, a no-nonsense former prosecutor and judge, also DQ'd Henry Akinwande, after repeated warnings, for "excessive holding in a fight against Lennox Lewis.) Some of the white ringside press apparently considered Louis' late punch the 1941 equivalent of the "Bite Fight, but Sam Lacy knew better.
But, wrote Lacy in his whimsical analysis of Ancil Hoffman's actions provoking the DQ, "by straddling Buddy and creating a general disturbance, Hoffman accomplished more in the way of winning public sentiment for a return go and rousing a press which up until this time had been earmarked 'recalcitrant' by the promoters than he and his whole stable of fighters could have done in a year.
In this analysis Lacy was not only accurate but downright prescient. Thanks to his manager, Buddy Baer did indeed get a return bout. He and Louis met at Madison Square Garden the following January. The champion's 75 year-old trainer Jack Blackburn, by then badly ailing and crippled by arthritis, nearly withdrew from the Lewis corner for Baer II, voicing concern whether he could negotiate the steps for fifteen rounds. Louis told him if he could make it up to the ring once, he wouldn't have to do it again.
"That's a promise, Chappie reminded him, and Joe made good on it.
After Louis knocked him down three times in the first round to score a quick TKO, Baer famously said, "The only way I could have beaten Louis that night was with a baseball bat.
Blackburn passed away that April, and Louis shortly found himself in the Army.
The payday from the rematch was Buddy's last as a boxer. The attack on Pearl Harbor had occurred a month before the rematch. Buddy and Max both joined the Armed Forces, and neither ever fought again. After World War II Buddy Baer returned to California and embarked on an acting career that saw him appear in numerous movie and television roles.
Lacy continued to write his column for the Afro-American well into this century. After he suffered a stroke, his son drove him to the newspaper's offices, and once his hands became too crippled by arthritis to type, he wrote his column in longhand. Sam's column appeared three times a week until his death, at 99, in May of 2003. He was inducted into the writers' wing of the Baseball Hall of Fame in 1997. And when the Boxing Writers Association of America established the A.J. Liebling Award in 1995, Samuel H. Lacy and Shirley Povich were included in the first group of recipients.
Somehow, though, Lacy's name has not come up for inclusion in the 'observers' section of the International Boxing Hall of Fame at Canastota – an oversight that should, in our opinion, be addressed, and at the earliest possible moment.
Judah To Fight Mbuza March 5 In NJ
Totowa, NJ – Kathy Duva, Main Events CEO, announced their promotional firm won the purse bid held at IBF headquarters in East Orange, NJ, Thursday. The bid was for the right to hold the IBF's junior welterweight title fight between Zab Judah of Brooklyn, NY and Las Vegas, and South Africa's Kaizer Mabuza.
IBF Championships Chairman, Lindsay Tucker explained, "It is a 50-50 split of the earnings between the two fighters. Kaizer is ranked No. 1 by the IBF, and Judah is No. 2. Where the fight will be held is up to the winning bidder."
Judah (39-6, 26 KOs) is promoted by Main Events and his own firm Super Judah Promotions, and Branco Milenkovic, of South Africa, promotes Mabuza (23-6-3, 14 KOs).
Kathy Duva confirmed the fight will take place at Prudential Center in Newark, NJ, late February or early March this year as part of Main Events' Brick City Boxing Series. (Saturday Update: the fight is March 5th, in NJ at the Pru Center. The bout will be part of a PPV card.)
"We are very happy that Zab has the opportunity to fight for the IBF Junior Welterweight title right here in New Jersey. Winning this fight will put Zab right in the mix with the winner of Bradley-Alexander and Amir Khan." Duva elaborated, " Zab will work very hard to win this fight so that he will be one step closer to his ultimate goal of unifying all of the Junior Welterweight titles by the end of 2011!"
UFC 125 Preview: Frankie Edgar Vs. Gray Maynard

Few predicted Frankie Edgar would grab the UFC lightweight championship last year but he did. Most felt he would eventually win it but Edgar not only took the title, he beat one of the best mixed martial artists in history to do it.
Edgar (13-1) has emerged from the milieu of nondescript MMA fighters to become one of the more brilliant performers for Ultimate Fighting Championship. Next comes a rematch with Gray "The Bully" Maynard (11-0) tomorrow at the MGM Grand Casino in Las Vegas. UFC 125 will be televised on pay-per-view.
All it took was not one, but two victories over BJ Penn.
If you're not familiar with Penn, he's one of the most versatile fighters in MMA history and had been nearly unbeatable in the 155-pound lightweight division. That is until he clashed with Edgar. Until he met New Jersey's Edgar, the Hawaiian fighter chopped down lightweight opponents with ease. It was only the heavier welterweights he had problems against. Namely: Canada's Georges St. Pierre.
Edgar showed poise, speed and grit in defeating Penn in back-to-back fights. The world took notice.
"You know, if I keep winning fights, the respect will come eventually," said Edgar during a conference call.
Now Edgar will find out if he can avenge the only loss on his record.
"I just think I grew as a fighter. You know, mentally, you know, physically I, you know, possess differently skills, increased – you know, I think I boxed and got better, my Jiu-Jitsu got better and, you know, just have much more experience now," Edgar says.
Maynard seeks to find out if Edgar has added any more fighting tools to his repertoire. Back in April 2008, the artillery shelled out was not enough to beat the Las Vegas fighter.
"It's a perfect time. He had the chance and, you know, he took it and the time is now for me and I'm prepared," said Maynard (11-0). "Any time you're going up against the top in the world, you evolve and change and so I'm prepared for a new fight, so it will be good. I'm pumped for it."
Though Maynard's record indicates he is unbeaten that's not entirely true. He did suffer a defeat to Nate Diaz during The Ultimate Fighter series and subsequently avenged that loss last January.
The UFC lightweight title is in Maynard's bull's eye.
"Looking to take the belt for sure," said Maynard. "We'll see on January 1."
Edgar versus Maynard should be a good one.

Other bouts:
Nate Diaz (13-5) faces Dong Hyun Kim (13-0-1) in another welterweight tussle. Diaz is the only fighter with a win over Maynard. Anyone watching TUF remembers Maynard tapping out from a Diaz guillotine choke. The Modesto fighter has a tough fight against South Korea's Kim.
Chris Leben (21-6) fights Brian Stann (9-3) in a middleweight fight. Leben is a veteran of MMA and if an opponent is not ready for a rough and tumble fight, well, that fighter is not going to win. Stann dropped down from light heavyweight and we'll see if the cut in weight benefits the Marine.
Brandon Vera (11-5) meets Thiago Silva (14-2) in a light heavyweight match up. Vera is trying to rally back to the promising fighter he was tabbed several years back. Silva is a very tough customer and eager to crash the elite. A victory by either fighter could mean a ticket to the big time.
Clay Guida (27-8) versus Takanori Gomi (32-6) in a lightweight bout. Guida has become one of the most feared fighters without a title. No one has an easy time with the long-haired fighter. Gomi lost to Kenny Florian but knocked out Tyson Griffin. Can he survive Guida?
Marcus "The Irish Hand Grenade" Davis (22-8) clashes with Jeremy Stephens (18-6) in another lightweight fight. Davis is a go-for-broke kind of fighter and is looking to get back in the win column after a tumultuous battle with Nate Diaz last August. Stephens needs a win too. In his last bout he lost to Melvin Guillard.
Borges Looks Back, And Forward With Hope
As the end of another year approaches, there's no need to invoke Charles Dickens to describe what went on in boxing. It was neither the best of times nor the worst of times. It was just too much time spent on The Fight That Never Took Place.
For the second straight year the sport could not deliver The Fight, the only one fans universally wanted and even casual fans craved – the mix between Floyd Mayweather, Jr. vs. Manny Pacquiao. No one has to be singled out for blame for that failure because this time there's plenty to go around on both sides. The larger issue is what does it say about a sport when it cannot deliver its top event?
What would the NFL be without the Super Bowl? Where would major league baseball be without the World Series? Golf without the Masters? College basketball without March Madness?
They would all be less than they could be and so it was with boxing this year. Having said that, the sport was not without its signature moments. It was not bereft of nights that left those of us with an abiding (and often unrequited) love for prize fighting with good reason to hope for the future.
Three times promoter Bob Arum took the sport into massive stadium venues just like the good (very) old days and each time boxing drew a far larger crowd than its many critics expected. Twice those fights involved the sport's leading ambassador, Pacquiao, who brought in crowds of 40,000 to 50,000 fans into Cowboys Stadium against inferior opponents Joshua Clottey and Antonio Margarito. Imagine what he might have done had Mayweather been in the opposite corner?
While both fights were, as expected, lopsided affairs, they showcased the one boxer who has transcended his sport's confining walls to become a cultural icon and world celebrity. Pacquiao alone put boxing (or at least one boxer) on the cover of TIME and into the pages of such varied publications as Esquire, GQ, The Wall Street Journal, the American Airlines in-flight magazine and even Atlantic Monthly.
As history has proven time and again, that is what happens when boxing has a compelling personality to sell it and Pacquiao is that. Mayweather is such a person as well, but for different reasons.
The one night he appeared in a boxing ring, he set the year's pay-per-view standard against Shane Mosley while also leaving a first hint of dark mystery when he was staggered by two stinging right hands in the second round.
Mayweather was momentarily in trouble for the first time in his career but the moment passed quickly and Mosley never had another. By the end he had been made to look old and futile, a faded athlete who'd had his chance and was unable to do anything with it. So it goes in this harsh sport when the sands are running out of the hour glass.
As always there were some surprising upsets, most notably Jason Litzau's domination of an uninterested and out of shape Celestino Caballero and Sergio Martinez's one-punch demolishment of Paul Williams. The latter was not so much an upset as it was a stunning reminder that when someone makes a mistake against a highly skilled opponent in this sport they don't end up embarrassed. They end up unconscious.
SHOWTIME did all it could to further the future of the sport, offering up a continuation of its interminably long but still bold Super Six super middleweight tournament as well as the launching of a short form bantamweight tournament which already gave fans to two stirring and surprising finishes with Joseph Agbeko decisioning Jhonny Perez and Abner Mares upsetting Victor Darchinyan in a battle of contusions.
While the Super Six has had its problems – including several of the original six pulling out – it also lifted the profile of former Olympic gold medalist Andre Ward from nearly unknown to the cusp of universal recognized as the best super middleweight in the world this side of Lucian Bute. If Ward continues winning he'll get to Bute soon enough because that's why SHOWTIME signed a TV deal with the Canadian and America may get its next boxing star if Ward proves to be what I think he is – which is still underrated and underappreciated.
HBO and HBO pay-per-view put on 23 shows, few of them compelling and many of them paying big money to the wrong people while doing little or nothing to grow the sport that has helped make their network rich. But they did have the knockout of the year – Martinez's second round destruction of Williams – and some fights in the lower weight classes that were left you wanting more.
Two new names popped up who are causing the kind of fan reaction that also gives us hope for 2011 – American Brandon Rios and Mexican Saul Alvarez. They are two of the sport's brightest young prospects because each comes to the arena the old-fashioned way – carrying nothing but bad intentions.
Aggression and knockouts still sell boxing faster than anything else and each exhibited plenty of both this year and left fans wanting to see more. Alvarez is already a star in Mexico without having yet won a world title and Rios is the definition of "promise.'' Whether the star will continue to shine and promise will be fulfilled may be answered next year and so we wait anxiously to find out.
Backed by Golden Boy Promotions, there is no reason 2011 shouldn't be Alvarez's year and if it is people will notice and remember him because he has a crowd-pleasing style that is all about what sells most.
That is what boxing needs more of – fresh faces and new stars… so as fans we should root for guys like Alvarez, Ward, Rios and young Brit Amir Khan, who is a star in England but still a question mark with a questionable chin but a fighter's heart here in the U.S.
Those guys and others not yet as well known are the future of boxing, a sport that for too long has been recycling the likes of Mosley (as it will again in May for one last beating against Pacquiao in a fight that's a joke), Bernard Hopkins (who can still fight although it is unclear why he bothers or where it's all headed), Roy Jones and, sadly, even 48-year-old Evander Holyfield, who continues to delude himself but not many other people into believing he will soon unify the heavyweight title again.
If fighters like Ward, Alvarez, Rios, Khan, WBC welterweight champion Andre Berto and middleweight king Sergio Martinez continue their rise they could be the antidote for the art of the retread that Arum and Golden Boy have been forcing fans to buy the past few years at the expense of what boxing needs most – fresh faces.
The heavyweight division, which many believe determines the relevancy of boxing to the larger world, remains a vast desert of disinterest here in the US. The Klitschko brothers, Vitali and Wladimir, hold 75 per cent of the title belts but few peoples' imaginations in the US, although to be fair they are European superstars and don't really need U.S. cable TV money to thrive economically.
Each defended their titles twice this year, Vitali against lame competition (Albert Sosnowski and Shannon Briggs) and Wladimir against better fighters (Sam Peter and Eddie Chambers) but not competitive ones. Sadly, there is no American on the horizon to challenge them, a comment on the division and on our country, where the athletes who used to be Joe Louis or Muhammad Ali now opt for the easier and frankly safer road of the NFL or the NBA. Who can blame them considering all the nonsense a fighter has to go through to just make a living these days?
The one heavyweight match that would be compelling and might lift the sport up for at least a night would be either of the Klitschkos facing lippy WBA champion David Haye. The fast-talking Brit claims to not be ducking them but he's had more maladies befall him after shouting from the rooftops how much he wants to challenge them that you have to wonder if Haye is simply a case of big hat no cattle syndrome.
For the sake of the sport, we should all be lighting candles each night in hopes our prayers will be answered and Haye will finally agree to meet one of them. It may not prove to be much of a fight but at least it will give us something to talk about for a few months.
Whatever Haye and the Klitschkos decide the fighter with the most upside at the moment however seems to be Sergio Martinez. He has matinee idol looks, a big enough punch to put Paul Williams to sleep with one shot and a work ethic second to none. The Argentine fighter had a year for himself, starting with a drubbing of Kelly Pavlik followed by his demolishment of Williams. Those kinds of victories, coupled with his Oscar De La Hoya-like looks, are the type of things that if HBO or SHOWTIME would get behind him could allow Martinez to capture the attention of both fight fans and more casual ones.
In general, Hispanics fighters continued to dominate much of the sport's front pages with Juan Manuel Marquez's two victories in lightweight title fights leading that storyline. His war with Michael Katsidis is a strong candidate for Fight of the Year and his technical skill and calm demeanor make him the uncrowned challenger to Pacquiao. The two have unfinished business that should be settled this year if Arum stops standing in the way.
Two other fighters who gave us moments to remember in 2010 were Juan Manuel Lopez, who knocked out three solid opponents including highly respected Mexican warrior Rafael Marquez, and Giovani Segura, who won four times (that's three years work for Mayweather) in 2010, all by knockout. Along the way, Segura defeated one of the great minimum weight fighters in history, slick Ivan Calderon, to win the belt on Aug. 28.
Lastly, boxing gave us another magical cinematic moment as well with the release of "The Fighter,'' a film based on the life and hard times of junior welterweight scrapper Micky Ward. The film has won rave reviews and many awards and seems likely to have several of its actors nominated for Academy Awards, most notable Christian Bale for his sadly humorous portrayal of Ward's troubled half brother, former fighter Dickie Ecklund.
Boxing has a long history of providing the framework for memorable movies and it did it again with "The Fighter,'' a film that did more for boxing than any promoter did all year.
All in all, it wasn't the best of years for boxing but it was a good year that picked up speed in the final months and, like that great golf shot you finally hit out of the rough on the 18th, left us with reasons to hope for a better year in 2011. If somehow it gives us Mayweather-Pacquiao, the emergence of Alvarez and Rios, the ascension of Martinez and Haye vs. the best available Klitschko in addition to the kind of solid performances that always come along, it could be a year to remember.