Jeff "Candy Slim" Merritt: A Fighter's Life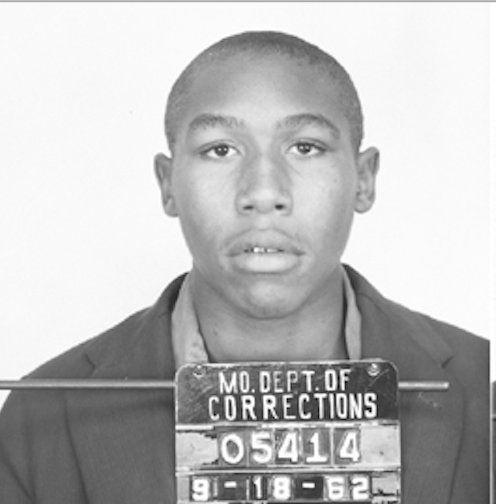 They were sad eyes, those eyes of his. Despite his six feet and five inches in height they always seemed to be staring up at you, like a child looking up at a disappointed father. Maybe it was that he felt more comfortable with his picture being taken if it was for a mug shot than a publicity photo. They belied the man's insecurity that was hidden so well behind a monstrous left hook. As one of his former trainers, Angelo Dundee, once said, "He was an awful mixed up kid, he always was." Those eyes never gave any indication of the man's profession. He was a fighter. Indeed, Jeff Merritt had been a fighter most of his life.
By his own admission, Merritt had been a shy, self conscious child.  He walked in fear of the neighborhood bullies and street toughs. So, when confronted on the streets of his native Kansas City, he would often lash out first and viciously. At 15, he stood six foot one and a half inches and weighed 177 pounds. Although, Merritt channeled this rage in the boxing ring, his burgeoning amateur career was cut short when he was sent to the Booneville Reformatory for Juvenile Criminal Delinquency in May of 1962 as a result of his street fights.
Boonville was an infamous facility that was converted to a men's prison in 1983 after years of notoriously brutal treatment of the youths housed there. Boonville was overcrowded and extremely violent. Little care was given to rehabilitation and as a result recidivism was high. Children as young as eight found themselves incarcerated with youths as old as 21. Boys incarcerated for the relatively minor offense of truancy found themselves bunking with murderers. Rapes were common and fights were a way of life. Many of the boys who found themselves behind the walls of Boonville left forever changed, damaged and without the skills to build a life for themselves.
Jeff Merritt walked into this hellish nightmare and, as large as most full grown men, continued his policy of hitting first and hitting hard. As a result of this behavior, Merritt was transferred to the Missouri State Penitentiary at Jefferson City less than four months after being admitted to Boonville. The Missouri State Penitentiary was the oldest prison west of the Mississippi and nicknamed the "bloodiest 47 acres in America." It seemed Merritt, at the age of 15, had jumped from the frying pan into the fire.
One week to the day after arriving at the Penitentiary, an event happened that may have had some impact on the direction Merritt's life would take in the coming years. On September 25, 1962, Sonny Liston, one of the most famous inmates to ever come out of the MSP, won the most coveted prize in sports, the heavyweight championship of the world. For a kid sitting behind those melancholy walls, Liston's victory must have served as a shining beacon of hope. Yet it would be several years before Merritt would re-enter the world of boxing.
Jeff was paroled from the MSP on July 24, 1963 and returned to Kansas City. For the next year and a half Merritt worked odd jobs but, with a 9th grade education, his options were limited and at the start of 1965 he reverted to a life of crime. Over a period of ten months Merritt was arrested no less than seven times for offenses ranging from carrying a concealed weapon to armed robbery and from aggravated assault to rape. On November 2, 1965 he was convicted of 1st degree robbery and sent back to the MSP for a seven year stretch. Walking into the MSP for the second time, Merritt was now a solid six foot two and a half inches tall and one hundred ninety-one pounds and still growing. Very quickly, Merritt was training in the prison gymnasium and even found himself working a heavy bag that had once belonged to Sonny Liston and still had his name written on it.
Merritt showed so much promise that two months after finding himself behind prison bars he was on the team representing the prison in a tournament being hosted there. Merritt was one of only two boxers on the team to win their bouts, defeating Roy Rodriguez via decision after three rounds. The following year, Merritt won the Missouri Valley AAU boxing championship which the MSP hosted. Under any other circumstances, the victory would have awarded him the opportunity to compete in the National AAU tournament held in San Diego that April but Merritt's status as an incarcerated felon prevented such a trip.
Merritt continued to train and participate in whatever bouts he could get behind prison walls and, at some point, he had occasion to enter the ring against first round NFL draft pick Francis Peay who had played offensive tackle at the nearby University of Missouri. It took only one round with the lanky 20 year old for the six foot four inch two hundred and forty six pound Peay to give up any hope of a boxing career. Thoroughly impressed, Peay returned to New York where he played for the Giants.
In the off season Peay kept in shape by boxing at the state-of-the-art gymnasium in the National Maritime Union's recently built eleven million dollar annex on 9th Avenue. Former heavyweight champion Joe Louis and former featherweight champion Sandy Saddler had been hired by the Union as physical instructors for its members and the vocational school they had recently opened. The Union was putting together a team of professional boxers with George Albert and Chris Jacman promoting their fights out of the Union Hall on 7th Avenue. One day Peay ran into the two ex champions and gushed over the lanky power-punching fighter incarcerated in Missouri. Their interest peaked; Louis, Saddler, and a handful of officials from the Union made the trek to Jefferson City to see the young phenom for themselves.
The prison agreed to accommodate what took on the appearance of a tryout. A ring was set up on the prison baseball field. With the Union contingent and one thousand inmates looking on, Merritt would face three other prison boxers, one at a time, disposing of each in a round apiece. Louis and Saddler were impressed. They made it clear that the Union wanted to be in the Jeff Merritt business.
Two months after the exhibition, Joe Louis appeared on Merritt's behalf before the parole board. Louis stated that if the board would grant Merritt's parole, the National Maritime Union was prepared to offer Merritt a job, training, financial support, housing, and management. The parole board was amenable on condition that the New York parole board agreed to take over his case. When these conditions were met the following month, Merritt was granted parole. On January 18, 1968, Jeff Merritt left Missouri State Penitentiary a free man. As the legendary blues singer Leadbelly had once sang his way out of prison, Merritt had now fought his way out of prison and seemed destined for stardom.
Merritt moved to New York and, one month after being released, turned professional with a first-round knockout of Ronnie Williams at the National Maritime Union Hall. The next month, he climbed off the canvas to win a four-round decision over Joe Belton. Followed by another first round knockout a month later against similarly non-descript competition. The opponents may not have been threatening, but Jeff was building his confidence, establishing himself, and most importantly he was learning.
Every developing fighter dreams of fighting in Madison Square Garden, hence it was known affectionately as "the Mecca of Boxing." When a fighter fought in the Garden he knew he was on his way.  Merritt not only made it to the Garden in his fourth professional fight but he had the honor of appearing on the undercard of the heavyweight championship fight between Joe Frazier and Manuel Ramos. In an excellent showcase for the young fighter, before a crowd of nearly 11,000, Merritt stopped Milton Torres in the first round.
Three months later, Merritt would return to the Garden and suffer his first defeat. Fighting on the undercard of a heavyweight extravaganza that saw Buster Mathis stop James J. Woody and George Chuvalo stop Manuel Ramos, Jeff was stopped in the third round by a sparring partner of Joe Frazier named Johnny Gause. The fight was action packed, with Gause hitting the deck twice in the first round only to climb off the canvas to stop Merritt. Luckily for Merritt, the fight got very little press coverage and was nothing more than a speed bump for his career.
Merritt returned to the comfortable confines of the Union Hall for a confidence building win over Jimmy Patterson two months later, but his days with the Union were rapidly coming to a close. Early in 1969, a disgruntled union member filed a lawsuit in federal court against the union leadership, charging misuse of union funds in the support of boxers. From that point on, the Union's association with boxers was officially reserved to sponsoring amateur fighters. However, William Perry, assistant to Union President Joseph Curran, maintained Jeff's contract and continued to get him fights on the east coast.
As the Union fought dissent within its ranks, Merritt's career continued to progress, and the decision was made to increase his level of competition. He was first matched in Philadelphia with local undefeated heavyweight prospect Roy Williams. Williams, like Merritt, was a talented and dangerous prospect. At six feet five inches, Williams could match Merritt's height; and like Merritt, he was a regional AAU and Golden Gloves champion. Unlike Merritt, Williams was undefeated and had faced significantly better opposition as both an amateur and a professional. Also, like Merritt, Williams would become one of boxing's great "what-if" stories. He was a man that seemed to have it all, but bad luck and his own complacency in the ring prevented him from ever getting the big money fights. Complacency seemed to be Williams' greatest weakness. He would often start slowly and most of his losses were due largely to his inability or unwillingness to let his hands go.
Williams' first loss to Merritt set the pattern for his future defeats. Williams, when faced with a man as big, strong, and hard hitting as himself, simply could not get untracked. He quickly fell behind on points as Merritt chased and punched him with little reply. In the fifth, Williams landed one of his infrequent combinations and dropped Merritt for a mandatory 8 count. When the referee waved the fighters together, Williams inexplicably returned to retreating and allowed Merritt to clear his head.  Jeff went back to outpointing Williams to win a clear eight round decision. It had been Jeff's longest fight and most dangerous opponent to date, yet he passed the test with flying colors.
Two more quick stoppages followed over the next two months before Merritt was matched with another more experienced Philadelphian. Roger Russell had been a national AAU light heavyweight champion before turning pro and had recently moved into the heavyweight ranks with an upset win over contender Leotis Martin. After the Martin fight, Russell had managed a draw with former title challenger Zora Folley in a tedious contest, but had slipped with three straight losses and hoped to get back into the win column with a victory over Merritt in a showcase fight on the undercard of Joe Frazier's title defense against Jerry Quarry. However, Merritt proved too big and too strong for Russell and won the unanimous decision.
Two months later, Merritt was scheduled to appear on the undercard of another event featuring young heavyweight prospects at Madison Square Garden, to be headlined by Olympic champion George Foreman's bout with Chuck Wepner.  A week before the bout, Pires pulled out and California's Henry Clark was substituted. Clark, a big athletic heavyweight with solid skills and experience, patterned himself after Muhammad Ali. Having been in the ring with Sonny Liston, Zora Folley, Eddie Machen, Leotis Martin, and Florida's Al Jones, Clark was easily Merritt's most seasoned opponent. Jeff got off to an early lead before the two fighters closed out the fight with a final round replete with action that brought the crowd to their feet. Once again, Merritt was proclaimed the winner and once again Garden matchmaker Teddy Brenner invited him back to the Mecca of boxing.
*Part I of a III part series
Check out more boxing news on video at The Boxing Channel
Blake Caparello Looks To Grab WBA Regional Belt This Friday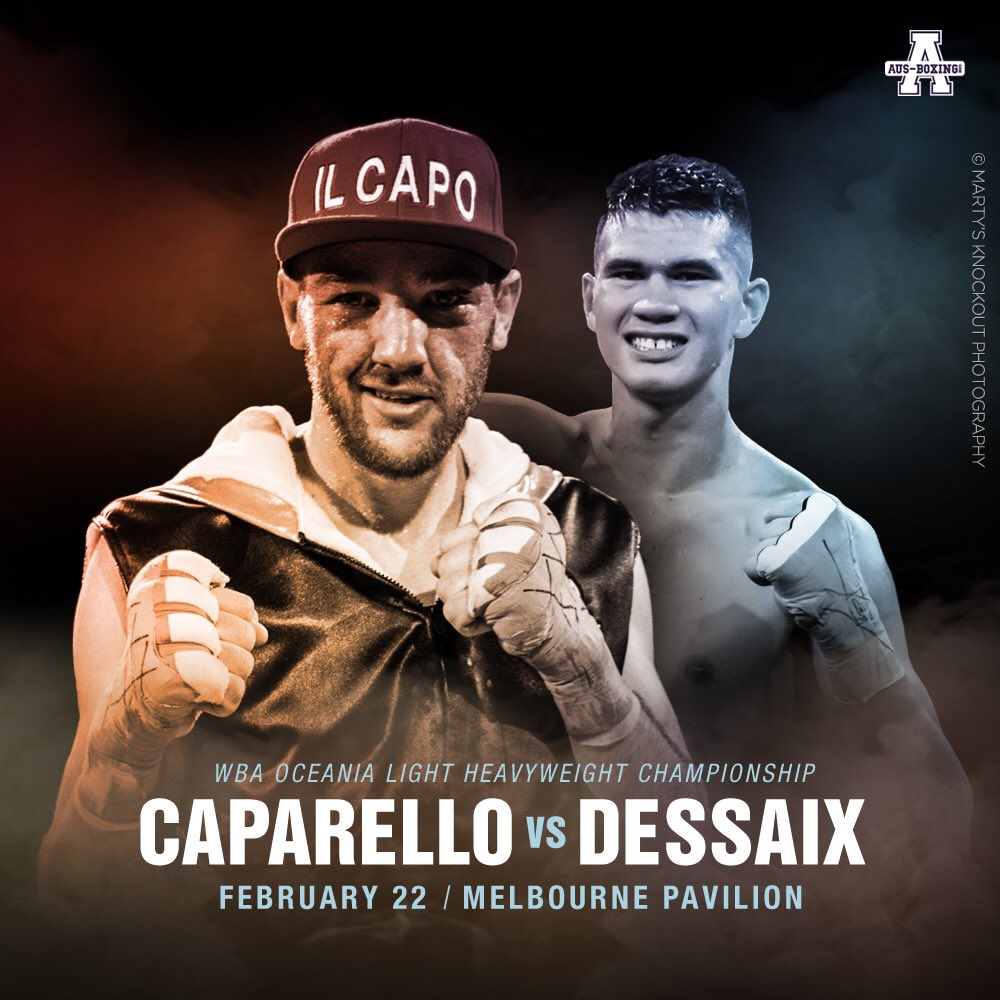 This Friday night in Australia, light heavyweight contender Blake Caparello returns to action as he faces youngster Reagan Dessaix for the WBA's Oceania title in the main event of a planned six fight card at The Melbourne Pavilion.
Dessaix currently holds the belt that Caparello held back in 2017, and the 22-year-old is hoping a win on Friday will put him on the international radar. It is where Caparello, who enters this fight as a 32-year-old, has been and hopes to get to again.
Those are the basics of Friday's main event, the youngster Dessaix making a significant leap in competition level as he looks to get ranked internationally, while the veteran Caparello is hopeful a win will propel him closer to another world title shot.
Caparello laid claim to the IBO's world title at 175 pounds back in October of 2013 when he won a comfortable unanimous decision over veteran Allan Green. Caparello, who was 17-0-1 at the time of the Green fight, went on to an introductory fight in the United States, and a win there saw him earn an August of 2014 title shot against WBO champion Sergey Kovalev.
Caparello has to feel he was close to a world title as he had the feared Kovalev down in round one before the "Krusher" took him out in round two. Since then, he has fought Isaac Chilemba and Andre Dirrell, extending both ranked veterans the full fight distance. The March of 2018 loss to Chilemba was for the WBC's world title, and Caparello managed to go 2-0 the rest of the calendar year.
Green, Kovalev, Dirrell and Chilemba. The bottom line is that Dessaix had a solid amateur career in Australia, but there is no one with resumes like the men Caparello has faced when asked to step onto the world scene.
The WBA's current world champion is Dmitry Bivol (15-0), who is making the fourth defense of his title in March against hard hitting Joe Smith Jr. The veteran Caparello could mount a case for a mandatory shot against either man with a win on Friday, while Dessaix would likely have to keep fighting and winning before earning a shot at a world title.
The co-feature bout is for the Australian title at 154 pounds and sees 31 year old Billy Klimov facing Joel Camilleri. Camilleri is favored as he has had a lot more professional experience than Limov, who turned professional at 29 years old. Strictly regional stuff here.
Both fights have lines at some of the sportsbooks. Check out the numbers as they were at the start of fight week below.
Fri 2/22 – The Melbourne Pavilion – Victoria, Australia
WBA Oceania Title
Light Heavyweight 10 rounds –
Reagan Dessaix(16-1)         +255
Blake Caparello (28-3-1)    -365
Australian Title
Super Welterweight 10 rounds –
Billy Limov (4-0-1)     +200
Joel Camilleri(16-5-1) -280
Check out more boxing news on video at The Boxing Channel
To comment on this story in The Fight Forum CLICK HERE
Will Fury's Deal With ESPN Torpedo The Fights That Fight Fans Want to See?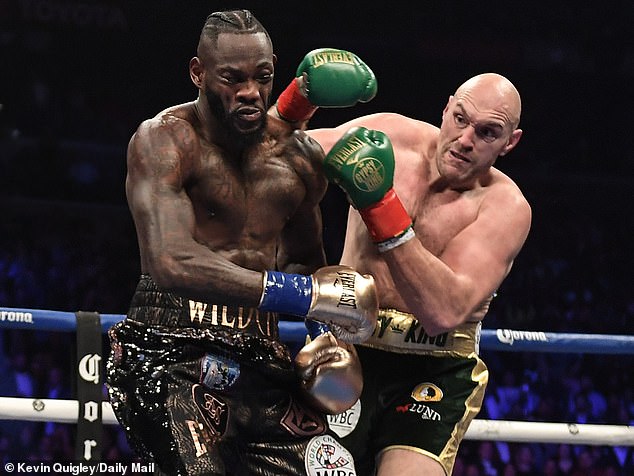 For the past few weeks, boxing fans have been led to believe that the rematch between Tyson Fury and Deontay Wilder was ever so-close to being a done deal. But in the world of professional boxing where Machiavellian characters seemingly hold all the positions of power, nothing is ever a done deal until it's finally finalized. Today's announcement that Tyson Fury has signed with ESPN is the latest case in point. It's a three-fight deal that will reportedly earn the Gypsy King $80 million if he can successfully hurdle the first two legs.
As Thomas Hauser has noted, what we have in boxing today is something similar to leagues in other sports. There's the Top Rank/ESPN League, the Matchroom/DAZN League, and the PBC/Showtime/FOX League. We would add that these are intramural leagues. Occasionally there's cross-pollination, similar to when the Yankees play the Mets in a game that counts in the regular season standings, but basically the boxers in each league compete against each other.
We have no doubt that WBC/WBA/IBF heavyweight ruler Anthony Joshua will eventually fight Wilder and/or Fury, but it now appears that these matches, when they transpire, will have marinated beyond the sell date. The action inside the ring may mirror the Mayweather-Pacquiao dud.
A match between Joshua and Wilder is already somewhat less enticing than it would have been if it had come to fruition last autumn. The odds lengthened in favor of Joshua after Wilder's raggedy performance against Tyson Fury on Dec. 1 in Los Angeles.
True, the Bronze Bomber almost pulled the fight out of the fire with a thunderous punch but he was out-slicked in most of the rounds and it wasn't as if he was fighting a bigger version of Pernell Whitaker. Before that fight, casual fans were less tuned-in to Deontay Wilder's limitations.
It was reported that the Wilder-Fury rematch was headed to Las Vegas or New York, but that Las Vegas fell out of the running when the State Athletic Commission insisted on using Nevada officials. Fury was the one that balked.
In hindsight we should have seen that this was fake news. No Nevada officials were involved in Fury-Wilder I. The judges were from California, Canada, and Great Britain. The California judge voted against Fury, scoring the fight 115-111, a tally for which he was excoriated. The judge from Great Britain, like many ringside reporters, had it draw. The TV crews, especially the crew from Great Britain, left no doubt that Fury should have had his hand raised and the controversy made the hoped-for rematch more alluring.
So who will be Tyson Fury's next opponent? Speculation immediately centered on Bulgaria's Kubrat Pulev.
Pulev, who turns 38 of May 4, sports a 26-1 record. He was slated to fight Anthony Joshua in October of 2017 but suffered a torn biceps in training and was forced to withdraw. In his most recent bout he outpointed Hughie Fury, Tyson's cousin. He's currently ranked #1 by the IBF.
On Dec. 8 of last year, Bob Arum announced that he had hammered out a deal to co-promote Pulev. It was subsequently reported that Pulev's first fight under the Top Rank/ESPN umbrella would be against Finland's Robert Helenius on March 23 in Los Angeles. Six days ago, the distinguished European fight writer Per Ake Persson told his readers that the fight had fallen out, ostensibly because the parties could not come to terms.
Tyson Fury is the most charismatic white heavyweight to come down the pike since Gerry Cooney and the big galoot is bigger than Cooney ever was as he has avid followers on both sides of the Atlantic and Cooney didn't have social media to enhance his profile. I have little doubt that ESPN will recoup their investment in him. However, deals in boxing are never consummated with an eye on uplifting the sport – on patching things up with the disaffected – and here's yet another example.
Check out more boxing news on video at The Boxing Channel
To comment on this story in The Fight Forum CLICK HERE
Three Punch Combo: Two Recent Upsets Trigger Memories of Forgotten Fights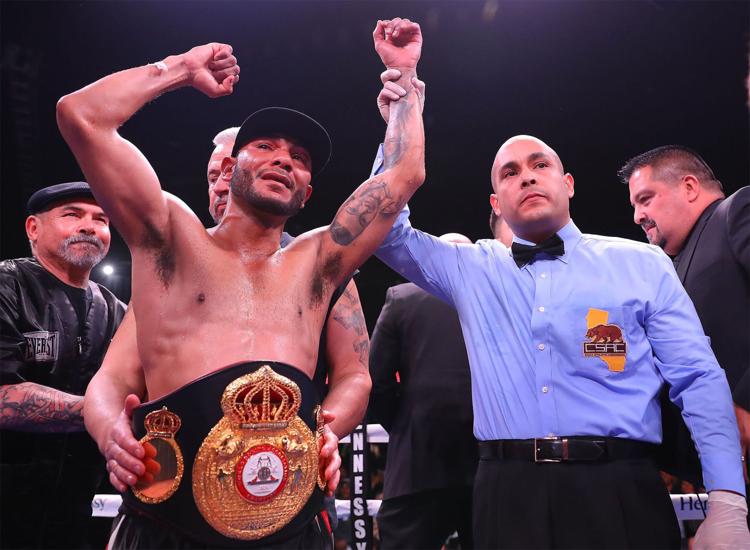 THREE PUNCH COMBO — There is just something magical about a longshot overcoming seemingly unsurmountable odds to accomplish a major feat in boxing such as winning a world title.
Earlier this month, undefeated 130-pound champion Alberto Machado defended his title against Andrew Cancio in Indio, CA. Cancio (pictured) was considered a solid pro, but he had been outclassed on the occasions when he stepped up his level of opposition and few expected him to remotely compete with Machado. But Cancio elevated his game and sprung an unthinkable upset, stopping Machado in the fourth round to become a world champion. Cancio's incredible backstory has since been well documented by several media outlets.
In terms of shock value, Cancio's upset was mindful of another recent upset, Caleb Traux's monster upset of James DeGale in December of 2017. Truax traveled to the UK to challenge 168-pound title-holder DeGale.  He was given no shot to win; most doubted that he would be competitive. But Truax overcame the odds and shocked the boxing world winning a majority decision to become a world title-holder. Truax's story of overcoming incredible odds to dethrone DeGale became the feel good boxing story of 2017.
The underdog stories of Truax and Cancio are still fresh in our minds. But often times, such stories become somewhat forgotten as time passes. In this week's three punch combo, I will look at three other incredible underdog stories that all occurred in 1997. They were all equally as heartwarming as those of Truax and Cancio.
Keith Mullings vs. Terry Norris, 12/06/1997
In 1997, 154-pound champion Terry Norris left his promoter Don King to sign with Top Rank with the express purpose of securing a big money fight against Oscar De La Hoya. After winning two non-title fights under the Top Rank banner against low level opponents, Norris was placed on the same pay-per-view card as De La Hoya who would be defending his WBC world welterweight title against Wilfredo Rivera. Top Rank was planting the seeds for a De La Hoya-Norris showdown the following year. Not wanting to take any chances, they selected a seemingly safe opponent for Norris in Keith Mullings.
Mullings entered with a record of 14-4-1. He had one win in his last six fights. However, Mullings was coming off a controversial split decision loss to another 154-pound champion in Raul Marquez three months earlier in a fight many believed Mullings deserved to win. The performance against Marquez gave Mullings credibility but his limited skills did not leave many to believe that he could compete with an elite fighter like Norris.
For the first seven rounds, the script seemed to be going according to plan. Norris boxed effectively using his left jab to control range and landing combinations behind that punch. He was seemingly in total control of the fight.
In round eight, Norris's movement slowed and Mullings began to land on a more stationary target. Although not known as a puncher, he dropped Norris with a hard right hand. Norris survived the round but Mullings came out aggressive to start round nine. After reigning punch after punch on Norris in the first minute of the round, referee Tony Perez stepped in to save Norris from more punishment.
Mullings would make one successful defense of his title three months later, stopping Davide Ciarlante in round five, but that would be the last win of his career. He would lose his title in his next outing to Javier Castillejo and then lose three more times before hanging up the gloves for good in 2001.
Mauricio Pastrana vs. Michael Carbajal, 01/18/1997
Entering 1997, 108-pound champion Michael Carbajal had only two losses on his resume in 46 professional fights. Both losses had come in 1994 to the great Humberto Gonzalez. One was by majority decision and one by split decision. Carbajal had won 12 fights in a row following the second defeat to Gonzalez and was still considered to be in the prime of his Hall of Fame career as he entered a title defense against unknown Mauricio Pastrana on January 18th, 1997.
Pastrana had an undefeated record of 15-0 with 13 of those wins coming by knockout. But he had fought nobody of note, feasting on inferior competition in his native Columbia. He was given literally no shot by most in boxing to even be competitive with the much more experienced and seemingly more skilled Carbajal. As a matter of fact, so little was thought of Pastrana that during the beginning of the fight a promo was run hyping Carbajal's next scheduled title defense in March.
The first two rounds were largely feeling-out type rounds. In round three, Pastrana announced his presence, shaking Carbajal with a hard right hand. From there, Pastrana upped his output using an effective well-timed stinging left jab to set up his combinations. He outworked Carbajal and landed the cleaner punches as the fight progressed. Carbajal certainly had his moments in what became a surprisingly exciting fight but in the end the judges preferred the activity and cleaner punching of Pastrana who would win a split decision.
Pastrana made two successful defenses against overmatched foes before losing his belt on the scales before a scheduled title defense in August of 1998. In his next fight, he would capture an interim title belt in the flyweight division but that would be his last success in any major title fight. He never was able to replicate the performance he had against Carbajal. Along the way, Pastrana suffered defeats to some big names including Rafael Marquez, Celestino Caballero, Jhonny Gonzalez and Gary Russell Jr. Following a knockout loss to Mikey Garcia in 2012, Pastrana retired with a final professional record of 35-17-2.
Uriah Grant vs. Adolpho Washington, 06/21/1997
In his second pro fight, Uriah Grant was fed to debuting 1984 Olympic Heavyweight Gold Medalist Henry Tillman and was knocked out in the second round. Three fights later, Grant was selected as an opponent for prospect Ricky Womack and dropped a six round decision. It appeared that Grant's career was ticketed to being that of a journeyman.
Grant's career would bounce up and down following the Womack loss. With a lack of depth in the cruiserweight division, Grant did get opportunities at bigger fights and even world title bouts but continued to fall short when he stepped up in class. The journeyman tag seemed appropriate as he entered his 13th year as a pro in 1997 with a pedestrian record of 25-12.
In August of 1996, Adolpho Washington traveled to Spain and scored a unanimous decision victory over the previously undefeated Torsten May to win a cruiserweight title. The win moved Washington's record to 26-3-2. After a bit of a layoff, Washington settled on a title defense against Grant to help shake off the rust.
Stuffed deep on a Don King promoted card in Florida, the fight was thought to be a mismatch with no US television interested and barely anyone in attendance. But in an absolute shocker, Grant defeated Washington by split decision. The unheralded cruiserweight went from journeyman to world champion overnight.
Unfortunately for Grant, his championship reign would be short. Five months later in his first title defense, he was out-boxed by Imamu Mayfield losing a unanimous decision.
Grant would not fight for a major title again, but in 2000 he would gain a little more notoriety when he defeated a faded Thomas Hearns. Four years after defeating Hearns and following a string of losses, Uriah Grant retired with a final record of 30-21.
Photo credit: Tom Hogan / Hogan Photos / Golden Boy Promotions
Check out more boxing news on video at The Boxing Channel
To comment on this article in The Fight Forum CLICK HERE