The Ugly Middle Sister Turns 30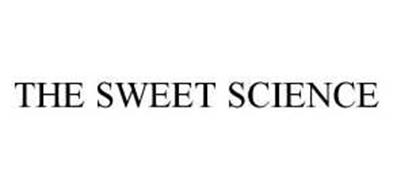 The first one lit up the Globe. Not only was it the most anticipated fight in history, it was the most talked about and comprehensively covered sporting event of all time. This fight was so big that New York City was shut down, you couldn't get in or out of the city on the night of March 8, 1971. Oh, and this was one of those rare super fights where the realization exceeded the expectation. Of course I'm talking about Frazier-Ali I. And yes, it was billed Frazier vs. Ali, that's because Frazier was the recognized champ, he just wasn't undisputed.
Four years later they faced each other again for the third and final time. Only this time Ali was the undisputed champ and the fight wasn't in the United States. This one was called the "Thrilla In Manila", although the fight didn't take place in Manila. It was actually at the Arenetta County Coliseum in the Quezon City in the Philippines. But it wouldn't have sounded right, Ali going around saying I'm gonna get the Gorilla in the Quezon City. So the city of Manila was adopted for promotional reasons.
What is lost in the Ali-Frazier trilogy is that there was a second fight between them that took place on January 28th 1974. Only this time neither fighter held the title and it was simply referred to as super fight II, with Ali's NABF title on the line. This fight is usually lost in the shuffle for two reasons. One, it wasn't for the heavyweight title, and two, it wasn't as gruelling or physically damaging to the fighters as their first and third fights were. The rematch between Ali and Frazier is often slighted as not being a good fight, but it was. Blow-by-Blow commentator Don Dunphy, who called the live telecast of all three fights between Ali and Frazier actually says two or three times during the fight that this one is being fought at an even faster pace than their first fight was. If Ali-Frazier II was measured by today's standards, it would qualify as a great fight. The fact the it is sandwiched in between fights I & III is why it is overlooked.
Although this fight gets lost between fights one and three, there were some things happening around it that made it compelling. At this time in January of 1974, George Foreman is the undisputed heavyweight champion and is one year removed from his two round demolition of Joe Frazier. Foreman, 39-0 (36) is about to go into training for his upcoming title defense against third ranked contender Ken Norton.
Over the past 33 months since Frazier's decision victory over Ali, the fighters have taken different paths. After Frazier defeated Ali in March of 1971, he toured abroad with his singing group "Joe Frazier and The Knockouts". At this time Frazier is on top of the boxing world and basking in the glory of handing Ali his first defeat as a pro. Since beating Ali, Frazier fought just four times and wasn't anywhere near close to the shape he was in for Ali when he weighed 205. In those four fights Frazier weighed 215 for Terry Daniels, 217 for Ron Stander, 214 for George Foreman and 209 for Joe Bugner. Frazier went 3-1 in those fights stopping Daniels' and Stander, was stopped by Foreman, and decisioned Bugner.
Since losing to Frazier, Ali fought 13 times going 12-1 in those fights. His loss was to Ken Norton in March of 1973. Six months later he fought Norton again and won a very close decision. Over those 33 months, Ali's weight fluctuated between 212 and 221. During this time Ali has fought all the top contenders and was virtually trying to take away all potential Frazier opponents, in order to force Frazier to fight him again.
The main reason the rematch between Ali and Frazier took so long to make was because they couldn't come to terms on the money. In the first fight Ali and Frazier split a 5 million dollar purse guarantee. Frazier said that he only agreed to those terms because Ali hadn't lost the title in the ring and still had a legitimate claim to the championship. He also felt that since he had defeated Ali in their first fight and was the undisputed champ, he should get the bigger percentage in the rematch.
On the other hand Ali felt that since he was the draw, and most were coming to see him, then he should at least get a split. Ali went on to say that he has been fighting and beating all the top contenders and his fights were being shown all over the world on close circuit TV. Opposed to Frazier whose fights with Daniels and Stander, who weren't mandatory challengers, were shown for free on CBS. The Foreman fight was shown via closed circuit, and the Bugner fight was a delayed CBS broadcast.
By the fall of 1972, all negotiations between the Ali and Frazier camps fell through. So in October of 1972, Frazier signed to defend his undisputed title against undefeated second ranked contender George Foreman for 850,000$. This was a fight that Frazier's manager and trainer Yank Durham was very leery about making. Yank thought Foreman was a bad match-up for Frazier. As history proved, Yank couldn't have been more right. However, Joe insisted on the fight and told Yank to make it, so Yank put it together. That's right, Frazier turned down splitting six million with Ali and accepted 850,000 to face Foreman. On the night of January 22 1973, the 3-1 underdog Foreman took Frazier apart in five minutes and became the undisputed heavyweight champion. On July 2nd 1973, Frazier decisioned the 6th ranked Joe Bugner in his first fight after losing to Foreman. One month later, Frazier's manager and trainer Yank Durham suffered a stroke and died. Durham was much more than just his trainer and manager, he was his confidant and Joe considered him a father figure.
Two months after Frazier defeated Bugner, Ali got revenge against former Frazier sparring partner Ken Norton and won a hard fought split decision, thus clearing the was for Ali-Frazier II. The hype for Ali-Frazier II had all the histrionics as Ali did all he could to sell the fight. Frazier dedicated the fight to the memory of Yank, and Ali promised to do to Frazier this time what he should've done the first time. During the countdown to their rematch, the press was all over the fight, but nothing close to the anticipation of the first one. At this time Foreman is the boss of the heavyweights, and deemed unbeatable by most historians and writers. On top of that Frazier is now 30, and Ali is 32. Regardless of who comes out on top this time, neither Ali or Frazier are thought to have a chance against the 25 year old champ, Foreman.
Just as the countdown to the fight was winding down, two things happened that plastered the fight all over the sports pages. The first thing was both Ali and Frazier appeared on the Dick Cavett show on Tuesday night January 22nd. Both Ali and Frazier were on the show for the entire hour and a half. The show ran a piece where BBC talk show host Mike Parkinson went to Frazier's training camp and watched him prepare for the fight, while Cavett went to Ali's Deer Lake PA training camp and watched Ali train. After playing the clip of both fighters at their training camps, both Ali and Frazier fielded questions from Cavett and Parkinson, and some of the studio audience. This is where the infamous picture was taken of Ali and Frazier holding up Cavett between them, and Cavett saying he felt like the worlds biggest Oreo cookie.
During this broadcast, Ali brutalized Frazier verbally. Every time Frazier tried to talk or make a point, Ali would interrupt him and mock Frazier's diction. Ali was absolutely brutal on Frazier. During the show you could see Frazier basically bite his lip and hold his anger inside. I haven't a doubt that Frazier would've been more than happy to fight Ali right then and there. Ali just wouldn't let up. This is basically where the fight they had in the studio on the wide world of sports actually began to foster.
Four days later, January 26th, Ali and Frazier appeared on ABC's wide world of sports with Howard Cosell. The purpose of this was to replay the first fight between them and have the fighters comment on it as they watched it together. Frazier wanted to back out of this at the last moment. He was still seething over Ali's antics on the Dick Cavett show. Frazier said Ali will talk about many other topics like race, Religion, and politics, things that have nothing to do with there fight in two days. Frazier was just fed up with Ali and didn't want to see him again until they were in the ring.
Cosell convinced Frazier to do the show. He made two promises to Frazier, the first one was that he would keep the conversation strictly on boxing, and if Ali deviated off that, he'd stop him. The second one was that he would sit between them, and would prevent Ali from getting up in Frazier's face. However, when Frazier showed up, he was seated next to Ali with Cosell sitting on Frazier's left. This put Frazier on the defensive.
Through the first nine rounds of viewing their first fight, things were actually going pretty smooth. Ali didn't go off on any tangents and pretty much kept to the fight. During the viewing of rounds 1-9, both Ali and Frazier took a few shots at each other, but nothing drastic. About the middle of the tenth round, Ali pointed out that Frazier hit him on his hips a lot throughout the fight. When Frazier heard this, he said, "That's right, you went to the hospital after the fight didn't ya?". Ali said, "Joe, if I were you I wouldn't bring up who went to the hospital." Frazier said, " you don't wanna talk about that do ya?" Ali replied "Joe, I was in and out in 15 minutes, I just got my jaw x-rayed and left. You were in and out of intensive care for a month. That just shows how damn ignorant you are." Frazier took of his microphone and approached Ali and while standing over him said, "Who you callin Ignorant?" Ali jumped up and pushed Frazier's head down and said "sit down Joe!" The fighters were broken apart and Joe Frazier walked off the studio yelling "I'll see you Monday night!" This was replayed over and over again on the six and eleven O'clock news. After this, the interest in the fight was monumental. Some have inferred that this was an act to sell tickets. They couldn't be more wrong. The fight was already sold out. And Frazier was fed up with Ali's antics and wanted to take him apart. No way it was a show, at least not on Frazier's part.
The tension heading into this fight was extremely high. They actually had to flip a coin to determine who would enter the ring first and who would be introduced last. Ali won the coin toss and elected to enter the ring first and be introduced last. The winner of this fight would place himself in a position where they could achieve some lofty goals. At this time Foreman was the undisputed champ, Ali was the top ranked contender, Frazier was the second, and Ken Norton was the third.
For Frazier, this fight represented a chance to shut Ali up and prove that his defeat over him in their first fight was no fluke. A win also would've provided Frazier a chance to exact revenge on the only fighter who had ever defeated him, Foreman, and a chance to reclaim the title. This was a must win for Joe. For Ali, the Frazier rematch provided him a chance to beat the only fighter who he hadn't yet defeated in his career. It would also put him in line to fight the Foreman-Norton winner for the title, in hopes of regaining the title he was stripped of in April of 1967. It's quite possible that Ali was under even greater pressure than Frazier going into this fight. This was a fight Ali had to win in order for him to be considered one of the greats.
On Monday night January 28th 1974, Muhammad Ali and Joe Frazier met for the second time at Madison Square Garden, the same venue were their first fight took place back on March 8th 1971. Ali weighed 212 pounds, three pounds lighter than he was in the first fight, and was an 8-5 betting favorite. Frazier weighed 209, up four pounds from their first meeting. This fight started off just as their first one did, with Ali coming out and jumping on Joe hoping to catch him cold. In the second round with 20 seconds left in it, Ali caught Frazier with a stinging left-right combo and staggered Joe. Ali tried to end it but referee Tony Perez stepped between them thinking he heard the bell ending the round. By the time he realized that there was still time left in the round, it was over. For the first five rounds of this fight, Ali moved like the 60's version of himself. During these five rounds, Ali came the closest to his pre-exile version more so than he ever did in his second career. Only in the first five rounds of the second Norton fight did he come close to moving with the same ease and purpose.
However, as was the pattern in all three fights between them, Ali slowed down and was forced to fight flat-footed. From about the middle of the fifth round on, Joe started to smoke and had big rounds in six, seven, and eight. In round nine Ali came out fast and hard, moving and stopping to plant and fight Joe scoring with three and four punch combinations. In round ten Ali needed a breather and Frazier had a good round landing solid shots to Ali's body and head. In round eleven once again Ali comes out fighting and wins a very competitive round. In round twelve Frazier senses that he needs a big round. Frazier came out trying to kill Ali at the start. Frazier lands some big hooks to Ali's chin early in the round, once again Ali's recuperative powers come to life and he finishes the last minute of the round with a big rally. When the decision is announced, Ali is the winner on all three scorecards.
No, this wasn't a great fight when measured against their first and third encounters. However, it was an outstanding fight. A fight that if it happened today, it would be held as a favorite candidate for fight of the year. Ali-Frazier II was fought at a very brisk and sustained pace. There were plenty of good exchanges throughout the course of it, with both fighters having their moments.
After the fight referee Tony Perez came under much criticism. He was chided for letting Ali grab Frazier around the head and tying him up. And he was admonished for the gaffe he pulled in breaking the fighters apart in the second round when he thought he heard the bell. This came at a time when Joe Frazier was hurt the most in the fight. The other topic that was discussed after this fight was that neither Ali or Frazier had anything to cause Foreman to lose any sleep. Almost two months later to the day, Foreman destroyed Ken Norton in two rounds in Caracas Venezuela. After Foreman's destruction of Norton, the Foreman vs. Ali drum beat started.
The George Foreman-Muhammad Ali bout of 1974 is one of the biggest and most celebrated fights in heavyweight history. However, if Ali hadn't been victorious in "The Ugly Middle Sister", this fight would have never happened. Its been 30 years since the least compelling fight between Muhammad Ali and Joe Frazier took place. It was a good fight that had plenty of high drama, despite not having a title on the line. If nothing else, it did pave the way for the Foreman-Ali "Rumble In The Jungle."
Writers Note
Due to the lack of any meaningful boxing news and the cancellation of some interesting fights this month, I thought I'd take a look back at some important dates and anniversaries, (Muhammad Ali turning 62 years old, Foreman's destruction of Frazier, and the 30th anniversary of Super-Fight II). All three of these events took place during an 11 day span, (17th, 22nd, & 28th) in the month of January
Boxing has not gotten off to a great start in 2004. The injury to James Toney is a big blow to boxing and the heavyweight division. Toney is one of the few fighters today who is willing to fight any and all. The Achilles is a very serious injury and it's no guarantee that Toney can recover from it 100%. If Toney cannot fully comeback from this, the heavyweight division will miss out on some very compelling matches in which he most likely would've been part of.
The Best in Chicago Boxing Returns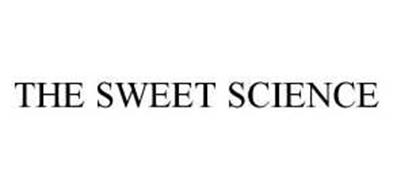 Dominic Pesoli's 8 Count Productions and Bob Arum's Top Rank Incorporated along with Miller Lite presents SOLO BOXEO DE MILLER, THE ARAGON RUMBLE, another installment of The Best in Chicago Boxing on Friday, January 14th, broadcast live internationally as part of Telefutura's Friday night professional boxing series.
The newly remodeled Aragon Ballroom is located at 1106 W. Lawrence Ave. near the corner of Lawrence and Broadway in Chicago's Uptown neighborhood and is easily accessible, just 4 blocks west of Lake Shore Drive and just 4 miles east of the Kennedy expressway. There are three large parking lots located within a 1/2 block of the Aragon Ballroom. Additionally, the Howard Street Blue Line stops just across the street. Doors will open at 6pm with the first bell at 7pm.
Headlining the action packed card is the American debut of super-bantamweight Ricardo "PIOLO" Castillo, 12-2 (6KO's) of Mexicali, Mexico as he squares off in a scheduled ten rounder against WBO Latino Champion, Edel Ruiz, 24-12-3 (13KO's) of Los Mochis, SI, Mexico. Castillo will be accompanied to the ring by his brother, World Lightweight Champion Jose Luis Castillo.
In the co-main event of the evening, one of Chicago's most popular fighters, middleweight "MACHO" Miguel Hernandez, 14-1 (9KO's), battles hard swinging local veteran "MARVELOUS" Shay Mobley, 7-4-1 (2KO's), of One In a Million Inc.in a scheduled eight rounder.
The huge undercard bouts include;
Carlos Molina vs TBA, six rounds, junior middleweights
Frankie Tafoya vs TBA, four rounds, featherweights
Ottu Holified vs. Allen Medina, four rounds, middleweights
Francisco Rodriguez vs. LaShaun Blair, four rounds, bantamweights
Rita Figueroa vs. Sarina Hayden, four rounds, junior welterweights
Said Dominic Pesoli, President of 8 Count Productions, "it was a terrific evening last month and our fans were thrilled to be at the Aragon to watch David, Speedy and Luciano. David Diaz's fight against Jaime Rangel was a fight people will talk about for a long time. Our commitment to our fans is to make every event of ours better than the last one. This main event is terrific, both guys are very tough Mexicans who won't take a step back.
The fans love Miguel and Mobley figures to be a very tough opponent. Him and David Estrada had a six round war last June at our show. And the undercard showcases a lot of new, younger talent that is coming out of Chicago right now. Tafoya and Holifield have both had very successful beginnings to their careers and Francisco Rodriguez comes with fantastic amateur credentials and David Diaz says he has all the talent to be a great pro."
"We've got big plans for 2005 and this show should take up right where last months show left off. The huge crowd loved the action last time and I'm sure they'll say the same thing this time."
2004 Boxing Pound for Pound List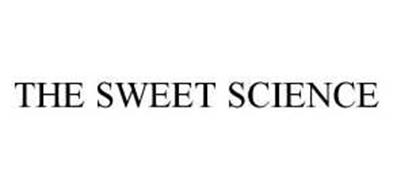 The final boxing pound-for-pound list of the year for 2004.
1. Bernard Hopkins: The top guy from beginning to end, Hopkins took care of Oscar De La Hoya with a body shot in the biggest fight of 2004. Now, he'll wait for Jermain Taylor to progress a little further, or he'll go the rematch route with Felix Trinidad. Either way, Hopkins stands to earn a lot of money in 2005 and extend that all-time middleweight reign.
2. Floyd Mayweather: How long has it been since we've seen Mayweather in a meaningful fight? Certainly not in 2004, when he outpointed the difficult DeMarcus Corley. He's slated for a January outing against a no-name. Enough stalling, already, "Pretty Boy". Fight someone we care about (preferably Kostya Tszyu), or you'll lose your #2 position sometime in 2005.
3. Felix Trinidad: "Tito" stormed back with a magnificent knockout of Ricardo Mayorga in 2004, and now hopes to capitalize on it with big money fights. He'd like nothing more than a rematch with his only conqueror, Hopkins, but he may also opt for old nemesis Oscar De La Hoya. Either way, Trinidad is sure to fight a big fight sometime in the coming year.
4. Kostya Tszyu: What a difference one fight makes. As recently as late October, the boxing world was wondering whether Tszyu was even serious about the sport anymore. We found out with a second round demolition of Sharmba Mitchell. And that made the junior welterweight division very attractive. Tszyu has several options now, including Arturo Gatti and Mayweather or even a hop up to welterweight to challenge Cory Spinks. Let's hope one of them happens in 2005.
5. Manny Pacquiao: Pacquiao fought twice in 2004, and what a fight the first one was. His thrilling war with Juan Manuel Marquez was the best brawl of the year, and there is a chance that the two rivals will go at it again in 2005. If not, Pacquiao has a list full of options: Marco Antonio Barrera, Erik Morales, etc. Pacquiao will fight one of them in the next year.
6. Marco Antonio Barrera: Another guy thought to be washed up when the year started, Barrera resurrected his career for the second time with a masterful victory over Paulie Ayala and a close decision over rival Erik Morales in another great fight. Barrera is obviously shooting for a return with Pacquiao, who decimated him in November 2003. Barrera says it was an off-night. Hopefully, we'll find out if that was the case.
7. Winky Wright: Winky entered the "superstar" realm in 2004 with a pair of decision victories over Shane Mosley. The first was very impressive, as Wright practically shut Mosley out. The second was closer, but proved once again that Winky was the superior fighter. He'd like a shot at Trinidad or Oscar De La Hoya, but neither will happen. He'd probably be best off shooting for a name like Fernando Vargas or Ricardo Mayorga.
8. Juan Manuel Marquez: After several years on the outside looking in, Marquez is finally in a position to make some money after his courageous performance against Pacquiao. He rose from three first-round knockdowns to wage the fight of his life in a fight that was ruled a draw. It would also be interesting to see Marquez against countrymen Barrera and Erik Morales.
9. Erik Morales: "El Terrible" fought another great fight against Barrera, but, again, it was in a losing cause. He has now lost two of three to his fierce rival, and probably wants nothing to do with him anymore. But, eventually, talk of Barrera-Morales 4 will come up again. In the meantime, Morales could shoot for Pacquiao or Marquez.
10. Glencoffe Johnson: The newest entry, Johnson pumped some life into boxing in 2004 with a pair of upsets of Roy Jones Jr. and Antonio Tarver. Now, he's set to make some really big money in rematches with either, or a shot at old conqueror Hopkins. Either way, Johnson is better than anyone imagined.
11. Jose Luis Castillo: Castillo made some comeback noise of his own in 2004, beating Juan Lazcano for his old vacant title and decisioning Joel Casamayor for another big win. He says he wants Kostya Tszyu next, and if that materializes, boxing fans will be in for a treat. If not, Castillo vs. Diego Corrales is a great fight.
12. Oscar De La Hoya: Hard to erase that picture of De La Hoya grimacing in agony courtesy of a Hopkins shot to the ribs, but the "Golden Boy" had no business fighting at 160 pounds. He should drop down to junior middle or even welterweight again if he has any hope of regaining his past form. But 2005 could be the final year for one of boxing's all-time great attractions.
On the brink: Antonio Tarver, Diego Corrales, James Toney
Heavyweight Joe Mesi Bringing Lawsuit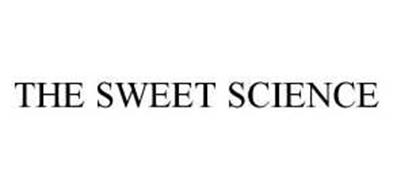 As reported by the Buffalo News, Joe Mesi is suing the New York State Athletic Commission and the MRI center that conducted tests on the heavyweight boxer after his bout with Vassiliy Jirov. Mesi reportedly suffered brain injuries in the Jirov bout, which has left his boxing status uncertain.
The lawsuit alleges Mesi's medical records were improperly released to the NYSAC. The records, the lawsuit goes on to allege, were then released to the media, prejudicing Mesi's right to have his status reviewed by the appropriate boxing authorities.
The lawsuit does not seek specific monetary damages, as the extent of damages will be affected by whether Mesi is able to resume his career as a leading heavyweight contender.
Mesi hopes to have his status reviewed by the Nevada State Athletic Commission within the coming month. The ruling of the NSAC promises to be key in whether Mesi will be able to resume his boxing career.