Troy Rowland in Classic Boxer-Puncher Matchup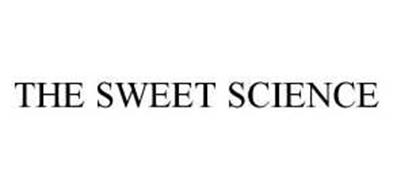 Don't hate him because he's beautiful. Haven't you ever wanted to pick up a round-card girl?
Sure you have. Troy Rowland did too, except he got a closer look than most one night at a leggy blonde, 6-feet in heels, who worked one of his fights. I'm not sure when Rowland decided she would look good on his arm, but I'm pretty sure of one thing: I met her before he did.
"Stacy Starr," she said, upon our introduction.
"Is that your stage name?" I asked. Granted, it may seem somewhat indelicate in retrospect, but only because it probably was.
No, Stacy Starr (her first and middle names) does not remove her clothing for all or any part of her living, though if she had dropped her towel instead of Nicollette Sheridan on that controversial Monday Night Football promo with Terrell Owens, there might've been more boxers than jaws dropping along with it in American living rooms.
Can't quite figure out whether Rowland ever sees Stacy wearing an apron, as opposed to climbing upon an apron, though for the last several months, the fighter and round-card trophy have been nearly inseparable.
Don't hate him because he drives a pick-up truck, and hunts deer at every legal opportunity, and knows the words to croon a country tune, and wears red flannel as part of his birthright, and sports a crew cut. Country boys have been known to fight from time to time, it is alleged. And some round-card girls apparently like the clean-cut type.
Don't hate him because his knockout ratio falls somewhere below the Mendoza Line, and we're talking baseball analogy here, not tonight's knockout-artist opponent Epifanio Mendoza, whom Rowland will face in ShoBox's 10-round main event. Rowland has 24 percent knockouts, to Mendoza's 83 percent, but lack of swat does not equate to lack of swagger. Rowland has scored in the last 13 months against former three-time title challenger Andrew Council (who still had some left), former WBO welterweight title-claimant Manning Galloway (who has gone on to some good wins, i.e. Ricardo Williams, since losing to Rowland), and Kenny Ellis. As trialhorses go, those are not gimmes, and if the kid couldn't fight, we would've known then.
Don't hate him because he bears little resemblance, in style or substance, to the better-known fighter from his home region, Floyd Mayweather. They have known each other many years, came through the amateur ranks at the same time, grew up about 20 miles apart, haunted the same gyms, fought on many of the same shows, and attended each other's shows when they weren't fighting. But Mayweather hailed from inner-city Grand Rapids, Michigan. Rowland grew up in rural Cedar Springs, where the city's motto reflects its casualness: "The Red Flannel City."
Don't hate him because he does the right things in life. When he bought a house a few years ago, he decided to go even farther into the rural area, 40 miles from Grand Rapids, because he could get more house for the same money in a one-horse town called Howard City. If he owns any ostentatious jewelry, no one knows. He works every day, alongside his brother, Shane, in their two-man home siding operation, Rowland Brothers Vinyl Siding. Honest fighter, honest work.
Don't hate him because he honors contracts. What a novel idea in boxing. His first amateur trainer at age 14 is still his trainer at age 29. The gym manager of his youth is the manager of his boxing career. His promoter owns the arena in Grand Rapids where he fights most often. That triumvirate may not always see eye to eye, but on Rowland, they all agree, they work with a sweetheart.
They have shared aspirations too. Big ones. There have been talks off and on about a fight with Jermain Taylor, who turned pro the same year as Rowland, 2000, and is one of few 20-somethings ascending the middleweight ratings at a faster pace. Taylor, however, seems to be taking the deliberate route toward actually fighting champion Bernard Hopkins. Rowland won't need asking twice if that offer ever comes.
"I watch tapes of Bernard all the time," Rowland said. "I love watching him fight. But I'd also love to fight him someday. I'd love to beat him, of course, but it also would be an honor to get in the ring with him. He's done so much." John Mason, 63, was a journeyman light heavyweight in the 1970s, lost a couple more than he won, but never completely left the game. He is one of those workaday amateur trainers who escapes notice, and only gets publicized if he finds the right fighter at the right time. When you train in a rural gym, a former church building in tiny Sand Lake, Michigan, such athletes rarely come along.
Mason finally thinks he has one.
"I see no danger for Troy with (Oscar) De La Hoya, not even before De La Hoya got knocked out," Mason said. "As far as Bernard Hopkins, I think Troy can beat him." Did he just say Rowland beats Hopkins, the record-holder with 20 consecutive middleweight title victories?
"Yeah, that's what I think," Mason said. "I could be wrong. I don't win the Lotto with the numbers I pick, but I don't stop trying." Rowland, 20-1 (5) lost his fifth pro fight, a four-round split decision to Ian Gardner, who is 17-1 and moving through the middleweight ratings at a similar pace. In retrospect, it was one of those fights that could have been saved for years later, at a main-event distance, but which can happen when a crafty matchmaker like Bruce Trampler makes a fight before its time because he has no interest in either athlete.
Mendoza, 20-2-1 (19) has not fought quite the same caliber of opposition as Rowland, but on those occasions when he did step up, he has been spectacular. His 2002 first-round knockout of 17-0 Tokunbo Olajide in New York happened in Mendoza's first trip to the U.S. His 2003 first-round knockout of 19-0 Rubin Williams happened here in Detroit, just a few miles from tonight's venue at Michigan State Fairgrounds.
But Olajide and Williams built their early records against suspect opposition, and so did Mendoza, who won his first 15 fights on knockouts in his native Colombia. After beating Olajide, he went three fights without a win, including a 2002 draw in Rowland's hometown arena with Leon Pearson, a journeyman Rowland had beaten on a decision earlier that year.
Mendoza is not quite the endearing character Rowland is. He became a boxer because his father wanted one of his 10 children to box, and young Epifanio demonstrated particular joy in beating up his five brothers — along with schoolmates, total strangers, and anyone else who wanted a piece. "I just liked to fight, any time, any place," Mendoza said.
That is not to say Mendoza is an utterly unsympathetic character today, even though a one-punch banger elicits little sympathy in general. "People ask me, 'When you enter the ring, why do you transform?' When I get in the ring, I think of all the Christmases that passed when everybody got toys but me," Mendoza said. "I never got toys, not even a little toy car. I didn't even have shoes." On the other hand, childhood regret might not be his only motivation.
"Knocking out my opponent is what I love. When I knock him out quick, I don't have to get any bruises, and I can go to the post-fight party and relax," Mendoza said.
When he doesn't knock out an opponent fast — 18 of his 19 knockouts have come within three rounds, but he is 2-2-1 in fights which last into the fourth — there is some question about Mendoza's fallback plan. Rowland has outboxed or outlasted some pretty good fighters. Frankly, I have significant doubts whether Mendoza is really a bigger puncher than, say, Council, whom Rowland beat on a split decision (a legitimate split; I scored it 95-95 from ringside). Council had a lesser KO ratio than Mendoza, but built it against far better opposition. Rowland took the heaviest shots of his career from Council, and kept coming for 10 rounds.
"Guys like Andrew Council, Manning Galloway, Kenny Ellis — those were good fighters, with experience against other good fighters. And I beat them all. Nothing can boost your confidence more than winning fights like that," Rowland said.
We don't see clean-cut country boys as middleweight contenders all that often, and if Rowland beats the one style he hasn't seen yet — the pure, one-punch knockout artist — then a top-10 rating is exactly what he deserves. He has been on television just once, in the one-sided win over Ellis, when ESPN2's announcers somehow got the idea that Rowland has benefited from hometown decisions. I've attended all his significant hometown fights, and only two were close. He won a split from Council and lost a split to Gardner. I didn't have a problem with either.
The offers keep coming. A short-notice offer to fight Felix Sturm a few weeks ago was declined; another offer to fight Sturm popped up just a few days ago, according to Rowland's manager, Dave Packer.
Meantime, promoter Joel Langlois said he hopes to reach a multi-promoter deal to put a fight in his mid-sized Grand Rapids arena, DeltaPlex, in January. It doesn't take a genius to put together Mayweather's offer of a January 22 HBO date, plus Rowland's rising star in Mayweather's hometown, plus Langlois' unabashed desire to have Mayweather fight in his building, plus Langlois' courtship of Top Rank for just that purpose, to figure out that formula.
All those future ideas hinge on a classic boxer-puncher matchup tonight. Big advantage Mendoza if the fight goes short. But failing that, the pick-up driving pick-up artist should pick up another big win.
"I have to make him miss with those big shots, and make him use up some early energy," Rowland said.
"Mendoza can knock you out with either hand. I know that going into the fight. He's not a fighter you can relax with, even for a second. But, you know, I just think I'm better than him."
2004 Boxing Pound for Pound List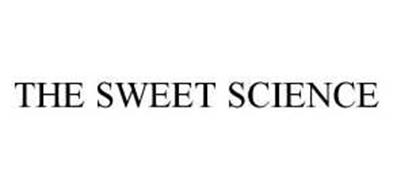 The final boxing pound-for-pound list of the year for 2004.
1. Bernard Hopkins: The top guy from beginning to end, Hopkins took care of Oscar De La Hoya with a body shot in the biggest fight of 2004. Now, he'll wait for Jermain Taylor to progress a little further, or he'll go the rematch route with Felix Trinidad. Either way, Hopkins stands to earn a lot of money in 2005 and extend that all-time middleweight reign.
2. Floyd Mayweather: How long has it been since we've seen Mayweather in a meaningful fight? Certainly not in 2004, when he outpointed the difficult DeMarcus Corley. He's slated for a January outing against a no-name. Enough stalling, already, "Pretty Boy". Fight someone we care about (preferably Kostya Tszyu), or you'll lose your #2 position sometime in 2005.
3. Felix Trinidad: "Tito" stormed back with a magnificent knockout of Ricardo Mayorga in 2004, and now hopes to capitalize on it with big money fights. He'd like nothing more than a rematch with his only conqueror, Hopkins, but he may also opt for old nemesis Oscar De La Hoya. Either way, Trinidad is sure to fight a big fight sometime in the coming year.
4. Kostya Tszyu: What a difference one fight makes. As recently as late October, the boxing world was wondering whether Tszyu was even serious about the sport anymore. We found out with a second round demolition of Sharmba Mitchell. And that made the junior welterweight division very attractive. Tszyu has several options now, including Arturo Gatti and Mayweather or even a hop up to welterweight to challenge Cory Spinks. Let's hope one of them happens in 2005.
5. Manny Pacquiao: Pacquiao fought twice in 2004, and what a fight the first one was. His thrilling war with Juan Manuel Marquez was the best brawl of the year, and there is a chance that the two rivals will go at it again in 2005. If not, Pacquiao has a list full of options: Marco Antonio Barrera, Erik Morales, etc. Pacquiao will fight one of them in the next year.
6. Marco Antonio Barrera: Another guy thought to be washed up when the year started, Barrera resurrected his career for the second time with a masterful victory over Paulie Ayala and a close decision over rival Erik Morales in another great fight. Barrera is obviously shooting for a return with Pacquiao, who decimated him in November 2003. Barrera says it was an off-night. Hopefully, we'll find out if that was the case.
7. Winky Wright: Winky entered the "superstar" realm in 2004 with a pair of decision victories over Shane Mosley. The first was very impressive, as Wright practically shut Mosley out. The second was closer, but proved once again that Winky was the superior fighter. He'd like a shot at Trinidad or Oscar De La Hoya, but neither will happen. He'd probably be best off shooting for a name like Fernando Vargas or Ricardo Mayorga.
8. Juan Manuel Marquez: After several years on the outside looking in, Marquez is finally in a position to make some money after his courageous performance against Pacquiao. He rose from three first-round knockdowns to wage the fight of his life in a fight that was ruled a draw. It would also be interesting to see Marquez against countrymen Barrera and Erik Morales.
9. Erik Morales: "El Terrible" fought another great fight against Barrera, but, again, it was in a losing cause. He has now lost two of three to his fierce rival, and probably wants nothing to do with him anymore. But, eventually, talk of Barrera-Morales 4 will come up again. In the meantime, Morales could shoot for Pacquiao or Marquez.
10. Glencoffe Johnson: The newest entry, Johnson pumped some life into boxing in 2004 with a pair of upsets of Roy Jones Jr. and Antonio Tarver. Now, he's set to make some really big money in rematches with either, or a shot at old conqueror Hopkins. Either way, Johnson is better than anyone imagined.
11. Jose Luis Castillo: Castillo made some comeback noise of his own in 2004, beating Juan Lazcano for his old vacant title and decisioning Joel Casamayor for another big win. He says he wants Kostya Tszyu next, and if that materializes, boxing fans will be in for a treat. If not, Castillo vs. Diego Corrales is a great fight.
12. Oscar De La Hoya: Hard to erase that picture of De La Hoya grimacing in agony courtesy of a Hopkins shot to the ribs, but the "Golden Boy" had no business fighting at 160 pounds. He should drop down to junior middle or even welterweight again if he has any hope of regaining his past form. But 2005 could be the final year for one of boxing's all-time great attractions.
On the brink: Antonio Tarver, Diego Corrales, James Toney
Heavyweight Joe Mesi Bringing Lawsuit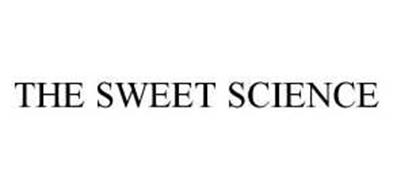 As reported by the Buffalo News, Joe Mesi is suing the New York State Athletic Commission and the MRI center that conducted tests on the heavyweight boxer after his bout with Vassiliy Jirov. Mesi reportedly suffered brain injuries in the Jirov bout, which has left his boxing status uncertain.
The lawsuit alleges Mesi's medical records were improperly released to the NYSAC. The records, the lawsuit goes on to allege, were then released to the media, prejudicing Mesi's right to have his status reviewed by the appropriate boxing authorities.
The lawsuit does not seek specific monetary damages, as the extent of damages will be affected by whether Mesi is able to resume his career as a leading heavyweight contender.
Mesi hopes to have his status reviewed by the Nevada State Athletic Commission within the coming month. The ruling of the NSAC promises to be key in whether Mesi will be able to resume his boxing career.
The Best in Chicago Boxing Returns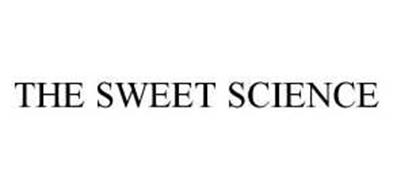 Dominic Pesoli's 8 Count Productions and Bob Arum's Top Rank Incorporated along with Miller Lite presents SOLO BOXEO DE MILLER, THE ARAGON RUMBLE, another installment of The Best in Chicago Boxing on Friday, January 14th, broadcast live internationally as part of Telefutura's Friday night professional boxing series.
The newly remodeled Aragon Ballroom is located at 1106 W. Lawrence Ave. near the corner of Lawrence and Broadway in Chicago's Uptown neighborhood and is easily accessible, just 4 blocks west of Lake Shore Drive and just 4 miles east of the Kennedy expressway. There are three large parking lots located within a 1/2 block of the Aragon Ballroom. Additionally, the Howard Street Blue Line stops just across the street. Doors will open at 6pm with the first bell at 7pm.
Headlining the action packed card is the American debut of super-bantamweight Ricardo "PIOLO" Castillo, 12-2 (6KO's) of Mexicali, Mexico as he squares off in a scheduled ten rounder against WBO Latino Champion, Edel Ruiz, 24-12-3 (13KO's) of Los Mochis, SI, Mexico. Castillo will be accompanied to the ring by his brother, World Lightweight Champion Jose Luis Castillo.
In the co-main event of the evening, one of Chicago's most popular fighters, middleweight "MACHO" Miguel Hernandez, 14-1 (9KO's), battles hard swinging local veteran "MARVELOUS" Shay Mobley, 7-4-1 (2KO's), of One In a Million Inc.in a scheduled eight rounder.
The huge undercard bouts include;
Carlos Molina vs TBA, six rounds, junior middleweights
Frankie Tafoya vs TBA, four rounds, featherweights
Ottu Holified vs. Allen Medina, four rounds, middleweights
Francisco Rodriguez vs. LaShaun Blair, four rounds, bantamweights
Rita Figueroa vs. Sarina Hayden, four rounds, junior welterweights
Said Dominic Pesoli, President of 8 Count Productions, "it was a terrific evening last month and our fans were thrilled to be at the Aragon to watch David, Speedy and Luciano. David Diaz's fight against Jaime Rangel was a fight people will talk about for a long time. Our commitment to our fans is to make every event of ours better than the last one. This main event is terrific, both guys are very tough Mexicans who won't take a step back.
The fans love Miguel and Mobley figures to be a very tough opponent. Him and David Estrada had a six round war last June at our show. And the undercard showcases a lot of new, younger talent that is coming out of Chicago right now. Tafoya and Holifield have both had very successful beginnings to their careers and Francisco Rodriguez comes with fantastic amateur credentials and David Diaz says he has all the talent to be a great pro."
"We've got big plans for 2005 and this show should take up right where last months show left off. The huge crowd loved the action last time and I'm sure they'll say the same thing this time."