Winky Wright's Long Road to the Top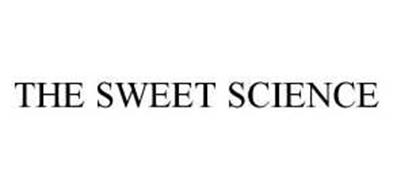 It's been a long and well-traveled journey for consensus world junior middleweight champion Ronald "Winky" Wright. In a career spanning fourteen years and eight countries on four different continents, Wright has won four different junior middleweight world titles but little respect from the boxing powers that be along the way. Yet now at the age of 33, when most fighters are winding down – if not already retired, Wright is now one more win away from the super fights that have seemed to be every bit as elusive as his fighting style.
"It's definitely been a long time coming, no doubt," Wright told TheSweetScience.com  "but the first fight with "Sugar" Shane Mosley is just the beginning. I didn't come all this way just to win one big fight and fade. Trust me, that fight eight months ago was a sign of things to come."
If the first fourteen years are any indication of what is to come, then he certainly isn't going away anytime soon. Whereas many fighters today bounce around from one weight class to the next without ever establishing a legacy at any given division, Wright has been a junior middleweight his entire career. Not only that, but he has been in the top ten for well over a decade.
Somehow, he is only now starting to gain long overdue recognition for his career achievements. Oddly enough, at the expense of a fighter who only recently moved up to the weight class himself.
"Man, the critics really trip me out. For years, they dismiss me as boring, and that I'm not worthy of the super fights I felt I was entitled to. Along comes Shane, I beat him in a fight where they had me as UNDERDOG, and now all of a sudden I'm legit? They think, because he's Shane, he's supposed to beat me. Everyone forgot that he moved up to MY division. But it's all good. I've spent my entire career proving the critics wrong, so it was fun to do it one more time."
This time, the critics – and the oddsmakers – now all come to town as believers. Whereas Wright entered the first fight with Mosley as a 3-1 underdog, the books now have him coming in for the rematch as a 2½ – 1 favorite. Perhaps a kneejerk reaction to what transpired in Vegas this past March, though many contend that it is in fact a better reflection of their abilities as world-class fighters in the junior middleweight division. Whatever the case, Winky is now relishing in the rare role as prohibitive favorite in a major fight. Though by no means is he looking past the man he so soundly defeated to get to where he is today.
"Everyone is looking for me to do exactly what Shane did in March – look past this fight and set the sights on the bigger paydays. Shane was fighting me and just knew that he'd win and go on to fight Tito. Instead, he overlooked me, and is fighting to salvage his career. I beat him once, and I know I can do it again. But we don't fight on paper, we do it in the ring. So once I beat Shane, then I can do what I want afterward. Until then, my immediate goal is to win this rematch."
Eight months ago, Wright's only goal was to win the undisputed junior middleweight championship. What came afterward was extra, as far as he was concerned. After all, the fact that he was finally given the chance to fight for such high stakes was in and of itself a major achievement, considering the road he had to travel just to get to that point.
Having turned pro in Tampa in 1990, Wright managed to keep it close to his St. Petersburg, Florida home for the first few years of his career. In 1993, he signed with the France-based Acaries brothers, and updated his passport soon thereafter, having fought sixteen of his next eighteen fights overseas. Among those eighteen fights was a fight with then WBA junior middleweight champion Julio Cesar Vasquez.
He fought well enough to take seven of twelve rounds on all three scorecards. Unfortunately, he was dropped five times along the way and wound up losing a close unanimous decision. To date, it is the only fight in which he has hit the canvas, but at the time, it appeared as if it would be his only shot at the big time. Wright would go another eighteen months and nine fights fighting overseas in obscurity, before finally returning stateside early in 1996.
His homecoming was a short lived one, though it did result in back-to-back fights on national television. First of which was his second defense of the NABF junior middleweight belt against Andrew Council on the now-defunct USA Tuesday Night Fight series. Council was coming off a huge upset in thrashing Buddy McGirt on CBS some six months prior, but proved to be no match for Wright that night in Norfolk. Wright cruised to a unanimous decision.
The performance was so good, that he was awarded his second world title shot just two months later on ESPN Friday Night Fights, against newly crowned WBO champion Bronco McKart. It would be the first of three times in a span of six years that the pair would square off, and all three fights ended in the same manner; with Wright's arm raised in victory.
Despite having won his first world title – in McKart's hometown of Monroe, Michigan, no less – Wright found himself sans a marquee matchup to turn to. So once again, he updated his passport and headed overseas, defending his title three times in England over the next year and a half before dropping a decision to Harry Simon in South Africa during the summer of 1998.
The bout was initially declared a draw, and Wright left the ring as champion for the fourth time. However, as he was unwrapping his hands in his dressing room shortly afterward, he was informed that due to a scoring error, the decision was changed from a majority draw to a majority decision loss. After twelve hard fought rounds in his challenger's homeland, a simple tap on the shoulder was how Wright found out he was no longer a world champion.
Free of the Acaries brothers after that fight, Winky headed home – or at least to the states – for good in 1999. Later in the year, he received a title shot and a premium TV date on HBO's "Boxing After Dark" in challenging then rising star Fernando Vargas for the IBF junior middleweight crown. Wright made the most of his opportunity, and in the eyes of many, fought well enough to win the title, despite all but giving away no fewer than two of the last three rounds. Instead, the aforementioned rounds proved to be the difference between a second world title and the bitter taste of defeat, as Wright was on the wrong end of a majority decision loss for the second time in three fights.
It would be the last time that Wright would not have his hand raised at the end of a fight, as he has rattled off eight rounds since then, hardly losing a round along the way. Two of those wins came against a familiar face – Bronco McKart, who had lost his title to Wright in 1996 and for a while seemed to be the only top fighter willing to face the slick southpaw. Not that it bothered Wright any.
"People always joke about how we just couldn't get rid of each other, but you know what? Had he won last month (UD12 loss to WBA interim champion Travis Simms), I'd have gladly given him a fourth fight. He gave me a crack at his title when he was barely champ for a minute, and kept coming back for more afterward when nobody else wanted to fight me. Whoever wants to fight me, I fight them. It's that simple."
If it were that simple, Wright would have had his money fight shortly after beating McKart a second time. The win earned him the #1 ranking among the IBF rankings, which was supposed to allow him to fight the winner of the unification match between Vargas and WBA champion Felix "Tito" Trinidad. Instead of a lucrative fight in 2001, Wright instead settled for a shot at the vacant title when Trinidad stopped Vargas in twelve, and then defected to the middleweight division soon thereafter. Though the move cheated Wright out of what would have easily been his highest payday ever, he has no problem with fighting him in 2005 should he once again defeat Mosley.
"Like I said earlier, Shane's in my face now, so I got to get him out the way. Once that's settled, I'd LOVE to fight Trinidad. I admit, I'm glad he's back. He looked great against (Ricardo) Mayorga. He boxed great, used his footwork… it's the best he's looked in a long time. I always wanted to fight the best. Last time the best moved on. It doesn't mean I never stopped wanting to fight him."
Instead of actually receiving the fight of his dreams on  pay-per-view, he wound up facing unheralded Robert Frazier on ESPN. Twelve rounds later, Wright was a world champion for the second time in his career. This time, he had a promoter who had his best interests at heart.
"People can say what they want about Roy Jones, but ain't no other promoter looked out for me the way he did. Every time he fought, I fought. It wasn't superfights, but he got me the next best thing – exposure."
Four times in a row would Roy get Winky exposure, with Wright fighting in the co-feature for three of those cards, all of which were carried by HBO and/or its PPV arm, HBOPPV. The first of the three was a third fight with old friend McKart, though the series came to a conclusive and screeching halt when Bronco was disqualified in the ninth round after losing five points for repeated low blows.
After freeing himself of McKart once and for all, Wright fought in back-to-back pay-per-view events employing a new style in an attempt to gain more fans. Whereas critics have unfairly cited his style of fighting as boring, Wright opted for a more flat-footed, in-the-pocket type style in successful defenses against Juan Carlos Candelo and Angel Hernandez. Only the plan backfired, as many began suggesting that he was slowing down, and no longer worthy of being mentioned among the division's best. Looking back, perhaps such rumblings is what in fact led to the unification bout with Shane earlier this year.
"I know for a fact that people saw the Hernandez fight and assumed that I was done. What they missed, though, is that dude was barely catching me. I got hit on the gloves and the arms a lot, sure. But they mistook that for him catching me and doing better than anyone expected. But hey, if that's what it took to get in the door, then so be it."
It wouldn't have gotten him into the building had Ricardo Mayorga defeated Cory Spinks a month later. Instead, Spinks revealed that the worst mistake you can make en route to a proposed super fight is overlook a slick southpaw, especially one that is a world champion. Mayorga did exactly that, as he took on the Spinks fight having already agreed to fight Mosley three months later. Those plans disintegrated when Cory served up a boxing lesson, soundly defeating the Nicaruaguan in Atlantic City via unanimous decision.
With the superfight out the window, and plans for a third fight with Oscar de la Hoya not looking the least bit realistic, Shane opted for history, and offered Wright a fight to determine the division's first ever undisputed champion. At first, Wright didn't believe it was real.
"When they first told me about the fight, I thought it was a joke. I couldn't believe my eyes when I saw the contract… I signed it and sent it back an hour later."
Along with the fight came a career high payday of $750,000. After serving up a boxing lesson en route to a wide unanimous decision, Wright now looks at yet another career high payday, in fact more than double what he received for the March fight. Should he win the rematch, the sky is the limit. A far cry from how he envisioned it all playing out fourteen years ago.
"I thought I'd be wrapping it up by now, but you know what, I'll take it. I may be past thirty, but I'm still young at heart. Because of that, I've been able to survive the test of time, and now after all these years have the last laugh. It's all good when everyone gets even in the end."
» Read Wright – Mosley II Fight Predictions from TheSweetScience.com staff
2004 Boxing Pound for Pound List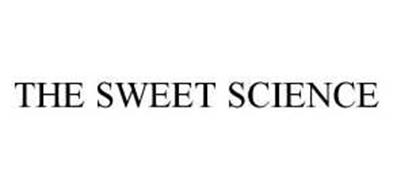 The final boxing pound-for-pound list of the year for 2004.
1. Bernard Hopkins: The top guy from beginning to end, Hopkins took care of Oscar De La Hoya with a body shot in the biggest fight of 2004. Now, he'll wait for Jermain Taylor to progress a little further, or he'll go the rematch route with Felix Trinidad. Either way, Hopkins stands to earn a lot of money in 2005 and extend that all-time middleweight reign.
2. Floyd Mayweather: How long has it been since we've seen Mayweather in a meaningful fight? Certainly not in 2004, when he outpointed the difficult DeMarcus Corley. He's slated for a January outing against a no-name. Enough stalling, already, "Pretty Boy". Fight someone we care about (preferably Kostya Tszyu), or you'll lose your #2 position sometime in 2005.
3. Felix Trinidad: "Tito" stormed back with a magnificent knockout of Ricardo Mayorga in 2004, and now hopes to capitalize on it with big money fights. He'd like nothing more than a rematch with his only conqueror, Hopkins, but he may also opt for old nemesis Oscar De La Hoya. Either way, Trinidad is sure to fight a big fight sometime in the coming year.
4. Kostya Tszyu: What a difference one fight makes. As recently as late October, the boxing world was wondering whether Tszyu was even serious about the sport anymore. We found out with a second round demolition of Sharmba Mitchell. And that made the junior welterweight division very attractive. Tszyu has several options now, including Arturo Gatti and Mayweather or even a hop up to welterweight to challenge Cory Spinks. Let's hope one of them happens in 2005.
5. Manny Pacquiao: Pacquiao fought twice in 2004, and what a fight the first one was. His thrilling war with Juan Manuel Marquez was the best brawl of the year, and there is a chance that the two rivals will go at it again in 2005. If not, Pacquiao has a list full of options: Marco Antonio Barrera, Erik Morales, etc. Pacquiao will fight one of them in the next year.
6. Marco Antonio Barrera: Another guy thought to be washed up when the year started, Barrera resurrected his career for the second time with a masterful victory over Paulie Ayala and a close decision over rival Erik Morales in another great fight. Barrera is obviously shooting for a return with Pacquiao, who decimated him in November 2003. Barrera says it was an off-night. Hopefully, we'll find out if that was the case.
7. Winky Wright: Winky entered the "superstar" realm in 2004 with a pair of decision victories over Shane Mosley. The first was very impressive, as Wright practically shut Mosley out. The second was closer, but proved once again that Winky was the superior fighter. He'd like a shot at Trinidad or Oscar De La Hoya, but neither will happen. He'd probably be best off shooting for a name like Fernando Vargas or Ricardo Mayorga.
8. Juan Manuel Marquez: After several years on the outside looking in, Marquez is finally in a position to make some money after his courageous performance against Pacquiao. He rose from three first-round knockdowns to wage the fight of his life in a fight that was ruled a draw. It would also be interesting to see Marquez against countrymen Barrera and Erik Morales.
9. Erik Morales: "El Terrible" fought another great fight against Barrera, but, again, it was in a losing cause. He has now lost two of three to his fierce rival, and probably wants nothing to do with him anymore. But, eventually, talk of Barrera-Morales 4 will come up again. In the meantime, Morales could shoot for Pacquiao or Marquez.
10. Glencoffe Johnson: The newest entry, Johnson pumped some life into boxing in 2004 with a pair of upsets of Roy Jones Jr. and Antonio Tarver. Now, he's set to make some really big money in rematches with either, or a shot at old conqueror Hopkins. Either way, Johnson is better than anyone imagined.
11. Jose Luis Castillo: Castillo made some comeback noise of his own in 2004, beating Juan Lazcano for his old vacant title and decisioning Joel Casamayor for another big win. He says he wants Kostya Tszyu next, and if that materializes, boxing fans will be in for a treat. If not, Castillo vs. Diego Corrales is a great fight.
12. Oscar De La Hoya: Hard to erase that picture of De La Hoya grimacing in agony courtesy of a Hopkins shot to the ribs, but the "Golden Boy" had no business fighting at 160 pounds. He should drop down to junior middle or even welterweight again if he has any hope of regaining his past form. But 2005 could be the final year for one of boxing's all-time great attractions.
On the brink: Antonio Tarver, Diego Corrales, James Toney
Heavyweight Joe Mesi Bringing Lawsuit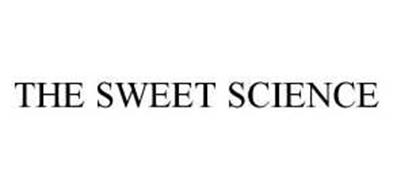 As reported by the Buffalo News, Joe Mesi is suing the New York State Athletic Commission and the MRI center that conducted tests on the heavyweight boxer after his bout with Vassiliy Jirov. Mesi reportedly suffered brain injuries in the Jirov bout, which has left his boxing status uncertain.
The lawsuit alleges Mesi's medical records were improperly released to the NYSAC. The records, the lawsuit goes on to allege, were then released to the media, prejudicing Mesi's right to have his status reviewed by the appropriate boxing authorities.
The lawsuit does not seek specific monetary damages, as the extent of damages will be affected by whether Mesi is able to resume his career as a leading heavyweight contender.
Mesi hopes to have his status reviewed by the Nevada State Athletic Commission within the coming month. The ruling of the NSAC promises to be key in whether Mesi will be able to resume his boxing career.
The Best in Chicago Boxing Returns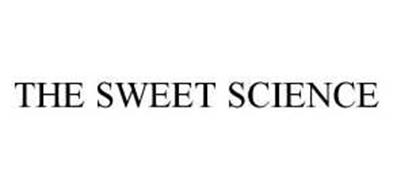 Dominic Pesoli's 8 Count Productions and Bob Arum's Top Rank Incorporated along with Miller Lite presents SOLO BOXEO DE MILLER, THE ARAGON RUMBLE, another installment of The Best in Chicago Boxing on Friday, January 14th, broadcast live internationally as part of Telefutura's Friday night professional boxing series.
The newly remodeled Aragon Ballroom is located at 1106 W. Lawrence Ave. near the corner of Lawrence and Broadway in Chicago's Uptown neighborhood and is easily accessible, just 4 blocks west of Lake Shore Drive and just 4 miles east of the Kennedy expressway. There are three large parking lots located within a 1/2 block of the Aragon Ballroom. Additionally, the Howard Street Blue Line stops just across the street. Doors will open at 6pm with the first bell at 7pm.
Headlining the action packed card is the American debut of super-bantamweight Ricardo "PIOLO" Castillo, 12-2 (6KO's) of Mexicali, Mexico as he squares off in a scheduled ten rounder against WBO Latino Champion, Edel Ruiz, 24-12-3 (13KO's) of Los Mochis, SI, Mexico. Castillo will be accompanied to the ring by his brother, World Lightweight Champion Jose Luis Castillo.
In the co-main event of the evening, one of Chicago's most popular fighters, middleweight "MACHO" Miguel Hernandez, 14-1 (9KO's), battles hard swinging local veteran "MARVELOUS" Shay Mobley, 7-4-1 (2KO's), of One In a Million Inc.in a scheduled eight rounder.
The huge undercard bouts include;
Carlos Molina vs TBA, six rounds, junior middleweights
Frankie Tafoya vs TBA, four rounds, featherweights
Ottu Holified vs. Allen Medina, four rounds, middleweights
Francisco Rodriguez vs. LaShaun Blair, four rounds, bantamweights
Rita Figueroa vs. Sarina Hayden, four rounds, junior welterweights
Said Dominic Pesoli, President of 8 Count Productions, "it was a terrific evening last month and our fans were thrilled to be at the Aragon to watch David, Speedy and Luciano. David Diaz's fight against Jaime Rangel was a fight people will talk about for a long time. Our commitment to our fans is to make every event of ours better than the last one. This main event is terrific, both guys are very tough Mexicans who won't take a step back.
The fans love Miguel and Mobley figures to be a very tough opponent. Him and David Estrada had a six round war last June at our show. And the undercard showcases a lot of new, younger talent that is coming out of Chicago right now. Tafoya and Holifield have both had very successful beginnings to their careers and Francisco Rodriguez comes with fantastic amateur credentials and David Diaz says he has all the talent to be a great pro."
"We've got big plans for 2005 and this show should take up right where last months show left off. The huge crowd loved the action last time and I'm sure they'll say the same thing this time."