A Busy Weekend of Boxing for Fight Fans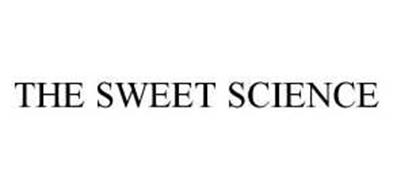 On one of those rare occasions in boxing when quantity dovetailed with quality, fans of the sport were treated to a number of significant, crowd-pleasing scraps this past weekend. Some cable executives with incredibly poor judgment however, decided that SHOWTIME and HBO would have to go head-to-head on Saturday evening, putting TIVO's and VCR's everywhere into overtime mode.
On ESPN2's Friday Night Fights, rising featherweight star Ricardo 'Rocky' Juarez landed one of the prettiest left hooks seen in ages as he one-punched former 126-pound kingpin Guty Espadas, Jr. into a second round siesta at the 2:24 mark. Juarez simply looked sensational in this brief viewing, taking the fight to his vastly more experienced foe–who may still be carrying the psychological scars of his 3rd round knockout at the hands of Erik Morales in October 2003, and showing ring awareness and presence not usually seen in a 24-year old with only 22 fights to his credit.
Juarez cements a spot for himself among the top five feathers in the world today with this win and seems poised to meet the likes of a Scotty Harrison or Manny Pacquiao sooner rather than later, while Espadas would do well to reconsider his career at this point. The likeable 30-year old Mexican has been pushing leather for a dozen years now and is clearly on the decline. After winning a championship on what many considered a rather modest set of skills he has nothing left to prove, and not much left to offer.
On the Juarez-Espadas undercard former heavyweight prospect Dominick Guinn literally froze himself out of future consideration for dreadnaught division gold as he dropped a desultory ten round nod to earnest but plodding Serguei Lyakhovich. As he did against Monte Barrett in his disastrous first loss back in March of this year, Guinn failed repeatedly to follow up on any advantages he established against his man and seemed to have no grasp of basic ring strategy.
Despite the fevered exhortations of his corner, Guinn's hands seemed to have been tethered to his pectorals as the hard-working Belarussian beat him to the punch repeatedly and dictated the majority of the pace of the bout. While one won't look for great things from Lyakhovich in the future, he does add an interesting dimension to the heavyweight crowd. He's big (6'-4"), strong, willing and throws a mean uppercut. Consider him a Golota-type fighter, albeit one who actually understands the rules of the game and doesn't use opponents' gonads for speed bags. Guinn, at only 29 years of age and not without skills of his own, could still someday crash the back ten of the division. However, he may be destined to live up to the second half of his "Southern Disaster" nickname with more primetime stinkers such as this one.
Saturday night saw an all-action card broadcast on SHOWTIME PPV, as WBC lightweight king Jose Luis Castillo defended against Joel Casamayor, IBF super middleweight champion Jeff "Left Hook" Lacy made the first defense of his crown against New Jersey's Omar Sheika, and undefeated Nigerian Olympian star Samuel Peter tackled former contender Jeremy Williams in what was to be his first stern test in the heavyweight division.
Sheika, to the surprise of many—this writer included, early on managed to nullify Lacy's prodigious wallops. He did so not by going on the usual full-out offensive he throws at his opponents–thereby inhibiting their own attacks, but by closing the distance between he and his man, throwing some nice, short body shots and overhand rights and then clinching and grabbing for dear life. The last time this many headlocks and arm-bars were seen, the two guys wearing short pants in the ring were named Dusty Rhodes and Dick the Bruiser, but for Sheika, it all worked…up to a point.
That point came in the latter half of the match when Lacy finally started to find his range with his vaunted left hook, teeing off on Omar's head with alarming regularity. Although shaky after a few bombs in rounds seven through twelve, Sheika never seemed on the verge of being stopped. Once Lacy realized he could take Sheika's best shots though, he simply walked his man down and unloaded, exceeding Omar in both quantity and effectiveness. Spirited exchanges in rounds seven and twelve provided the best action seen this year and had the Mandalay Bay Arena crowd continuously rising up in appreciation. Sheika's tender skin was not a factor in this one as only a reddening and slight swelling of old scar tissue around both eyes was the only damage he suffered this night. Judges saw it as follows: Epstein and Giampa—115-113, Byrd—117-111, all for the defending champion.
Sheika, who had dropped off most boxing experts' top notcher lists as of late, showed plenty of his usual spunk in this one and may well be in line for a rematch with either Lacy or previous conqueror Scotty Pemberton come 2005. Lacy showed great patience as he worked through some early frustration with Omar's smothering tactics to establish and dominate with his power. Both men displayed two of the best chins currently in the 168-pound ranks and gave the fans the fight of the night.
Duva Boxing managed to keep themselves entered in the heavyweight sweepstakes as their latest hopeful in the ranks, Samuel Peter, knocked Jeremy "Half Man, Half Amazing" Williams into a leather-induced slumber at 0:27 mark of round two in their scheduled twelve rounder (for the hollow NABF title). Peter showed gumption and aggression in trying to trap Williams in the first round, but the veteran avoided any serious damage–or real action for that matter. In the second, and after flailing a cannonade of punches in the general direction of Williams, he got lucky with a big left hook that floored his opponent for several anxious minutes.
This abbreviated showing against his first "name" opponent really didn't prove much in the 24-year old Peter's favor. We know the kid has heavy hands but he needs a much tougher chalenge than Williams in order to establish his bona fides in the division. As for Williams, one would think he will now avidly pursue his many interests outside of the game of boxing; interests that obviously robbed of him any focus and drive he ever had for the sport.
The main event on the SHOWTIME card had Jose Luis Castillo defending his WBC lightweight title against former super featherweight boss Joel Casamayor in a bout that many experts had predicted would be one of the best of the year. The action that unfolded, while entertaining at times, didn't even ratchet up to Lacy-Sheika proportions, unfortunately.
Their bout featured the protypical boxer versus slugger clash of styles that often guarantees a cerebral, but vicious chess game of a fight. This one was more a spirited game of checkers between these two seasoned pros, as neither man seemed anxious to let it all hang out in the early rounds and only took it to the trenches sporadically throughout the remainder of the fight.
Casamayor showed some great hand speed and accurate combinations during the first few sessions, but Castillo landed the stiffer shots in the infrequent exchanges. The southpaw Casamayor appeared to pile up an early lead with his superior skills and ability to evade Castillo's power shots, but one sensed that Castillo was simply trying to get a feel for his foe for the later rounds and was biding his time.
The second half of the fight largely went Castillo's way as he cut down the distance between them and belabored Casamayor with some hard left hooks and right leads to the head and body. It was apparent in the last several rounds of the bout that Casamayor couldn't stand in with the champion's power, a fact not lost on Castillo himself, who managed to walk through Joel's shots and dictated things to the final bell. Tallies were as follows: Jen-Kin—116-112 Castillo; Castellano—115-113 Casamayor, and Moretti—117-111 Castillo, for an expected, but strangely unsatisfying split verdict for the champion.
The razor-thin margin of victory could lead to a second meeting between the two men, and the feeling here is that Casamayor may have learned just enough about his foe, and enough from his own mistakes in this one to reverse the outcome in any redux.
Over on the HBO side of things we had the taped broadcast of last weekend's scintillating battle between Marco Antonio Barrera and Erik Morales. Enough has been written of this all-action classic, but if you haven't seen it you need to go out and beg, borrow or steal a copy. After that sizzler it would have been tough for any other fight to follow it, but Little Rock, Arkansas' favorite fistic son, Jermain Taylor, gave it his best shot as he mixed it up against former middleweight champion William Joppy.
The bout, held in Little Rock's Barton Coliseum in front of over 6,000 rabid Taylor fans, turned out to be more a national showcase for the audacious hand speed and aggressive, confident style that Jermain possesses, rather than a competitive fight. Joppy simply was dominated all fight long by his younger and more talented foe, and for all the world looked like a guy who would rather be somewhere/anywhere else than in Little Rock, Arkansas this night.

Jermain landed a dizzying array of punches throughout the twelve round tilt but only managed to floor Joppy once, in the fifth round. After connecting with some good body shots Taylor swept a left hook across Joppy's jaw and dumped him to the canvas. Joppy arose and managed to survive the rest of the session, but gave Taylor even more respect in the ensuing rounds. In the latter rounds it seemed Joppy was doing some bizarre, 160-pound version of a Muhammad Ali impersonation as he rope-a-doped against the ring strands, held onto the top rope with his right and gestured with his left, did the old "wobbly knees" routine, and bicycled around the ring like he had George Foreman, Jimmy Young, Earnie Shavers and Sonny Liston pursuing him, rather than l'il old Jermain Taylor.
The judges' final tallies correctly called it a Taylor shutout, with scores of 120-107 all around. Taylor disappointed his homies by not putting his man on ice, but scored an impressive win nonetheless over his vastly more experienced foe. So, is Taylor for real? Well, it will be nice if Lou Di Bella decides to ink a contract for Taylor to meet Bernard Hopkins sometime before The Executioner applies for his MediCaid card. Maybe then we can find out if Jermain can live up to the "Can't Miss/Hall of Fame" hype that has followed his every step in the middleweight division to date.
All in all, a veritable buffet of offerings for fans of the Sweet Science, with nary a touch of dyspepsia to show for our indulgence.
2004 Boxing Pound for Pound List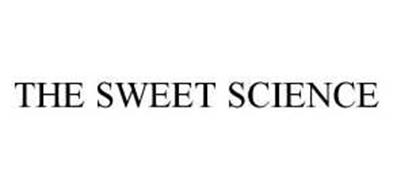 The final boxing pound-for-pound list of the year for 2004.
1. Bernard Hopkins: The top guy from beginning to end, Hopkins took care of Oscar De La Hoya with a body shot in the biggest fight of 2004. Now, he'll wait for Jermain Taylor to progress a little further, or he'll go the rematch route with Felix Trinidad. Either way, Hopkins stands to earn a lot of money in 2005 and extend that all-time middleweight reign.
2. Floyd Mayweather: How long has it been since we've seen Mayweather in a meaningful fight? Certainly not in 2004, when he outpointed the difficult DeMarcus Corley. He's slated for a January outing against a no-name. Enough stalling, already, "Pretty Boy". Fight someone we care about (preferably Kostya Tszyu), or you'll lose your #2 position sometime in 2005.
3. Felix Trinidad: "Tito" stormed back with a magnificent knockout of Ricardo Mayorga in 2004, and now hopes to capitalize on it with big money fights. He'd like nothing more than a rematch with his only conqueror, Hopkins, but he may also opt for old nemesis Oscar De La Hoya. Either way, Trinidad is sure to fight a big fight sometime in the coming year.
4. Kostya Tszyu: What a difference one fight makes. As recently as late October, the boxing world was wondering whether Tszyu was even serious about the sport anymore. We found out with a second round demolition of Sharmba Mitchell. And that made the junior welterweight division very attractive. Tszyu has several options now, including Arturo Gatti and Mayweather or even a hop up to welterweight to challenge Cory Spinks. Let's hope one of them happens in 2005.
5. Manny Pacquiao: Pacquiao fought twice in 2004, and what a fight the first one was. His thrilling war with Juan Manuel Marquez was the best brawl of the year, and there is a chance that the two rivals will go at it again in 2005. If not, Pacquiao has a list full of options: Marco Antonio Barrera, Erik Morales, etc. Pacquiao will fight one of them in the next year.
6. Marco Antonio Barrera: Another guy thought to be washed up when the year started, Barrera resurrected his career for the second time with a masterful victory over Paulie Ayala and a close decision over rival Erik Morales in another great fight. Barrera is obviously shooting for a return with Pacquiao, who decimated him in November 2003. Barrera says it was an off-night. Hopefully, we'll find out if that was the case.
7. Winky Wright: Winky entered the "superstar" realm in 2004 with a pair of decision victories over Shane Mosley. The first was very impressive, as Wright practically shut Mosley out. The second was closer, but proved once again that Winky was the superior fighter. He'd like a shot at Trinidad or Oscar De La Hoya, but neither will happen. He'd probably be best off shooting for a name like Fernando Vargas or Ricardo Mayorga.
8. Juan Manuel Marquez: After several years on the outside looking in, Marquez is finally in a position to make some money after his courageous performance against Pacquiao. He rose from three first-round knockdowns to wage the fight of his life in a fight that was ruled a draw. It would also be interesting to see Marquez against countrymen Barrera and Erik Morales.
9. Erik Morales: "El Terrible" fought another great fight against Barrera, but, again, it was in a losing cause. He has now lost two of three to his fierce rival, and probably wants nothing to do with him anymore. But, eventually, talk of Barrera-Morales 4 will come up again. In the meantime, Morales could shoot for Pacquiao or Marquez.
10. Glencoffe Johnson: The newest entry, Johnson pumped some life into boxing in 2004 with a pair of upsets of Roy Jones Jr. and Antonio Tarver. Now, he's set to make some really big money in rematches with either, or a shot at old conqueror Hopkins. Either way, Johnson is better than anyone imagined.
11. Jose Luis Castillo: Castillo made some comeback noise of his own in 2004, beating Juan Lazcano for his old vacant title and decisioning Joel Casamayor for another big win. He says he wants Kostya Tszyu next, and if that materializes, boxing fans will be in for a treat. If not, Castillo vs. Diego Corrales is a great fight.
12. Oscar De La Hoya: Hard to erase that picture of De La Hoya grimacing in agony courtesy of a Hopkins shot to the ribs, but the "Golden Boy" had no business fighting at 160 pounds. He should drop down to junior middle or even welterweight again if he has any hope of regaining his past form. But 2005 could be the final year for one of boxing's all-time great attractions.
On the brink: Antonio Tarver, Diego Corrales, James Toney
Heavyweight Joe Mesi Bringing Lawsuit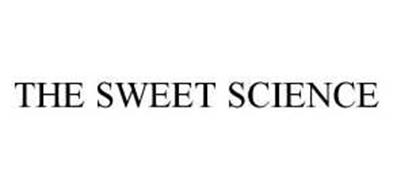 As reported by the Buffalo News, Joe Mesi is suing the New York State Athletic Commission and the MRI center that conducted tests on the heavyweight boxer after his bout with Vassiliy Jirov. Mesi reportedly suffered brain injuries in the Jirov bout, which has left his boxing status uncertain.
The lawsuit alleges Mesi's medical records were improperly released to the NYSAC. The records, the lawsuit goes on to allege, were then released to the media, prejudicing Mesi's right to have his status reviewed by the appropriate boxing authorities.
The lawsuit does not seek specific monetary damages, as the extent of damages will be affected by whether Mesi is able to resume his career as a leading heavyweight contender.
Mesi hopes to have his status reviewed by the Nevada State Athletic Commission within the coming month. The ruling of the NSAC promises to be key in whether Mesi will be able to resume his boxing career.
The Best in Chicago Boxing Returns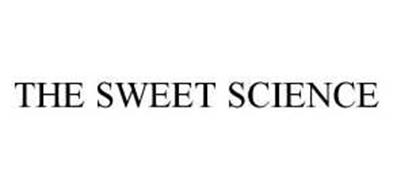 Dominic Pesoli's 8 Count Productions and Bob Arum's Top Rank Incorporated along with Miller Lite presents SOLO BOXEO DE MILLER, THE ARAGON RUMBLE, another installment of The Best in Chicago Boxing on Friday, January 14th, broadcast live internationally as part of Telefutura's Friday night professional boxing series.
The newly remodeled Aragon Ballroom is located at 1106 W. Lawrence Ave. near the corner of Lawrence and Broadway in Chicago's Uptown neighborhood and is easily accessible, just 4 blocks west of Lake Shore Drive and just 4 miles east of the Kennedy expressway. There are three large parking lots located within a 1/2 block of the Aragon Ballroom. Additionally, the Howard Street Blue Line stops just across the street. Doors will open at 6pm with the first bell at 7pm.
Headlining the action packed card is the American debut of super-bantamweight Ricardo "PIOLO" Castillo, 12-2 (6KO's) of Mexicali, Mexico as he squares off in a scheduled ten rounder against WBO Latino Champion, Edel Ruiz, 24-12-3 (13KO's) of Los Mochis, SI, Mexico. Castillo will be accompanied to the ring by his brother, World Lightweight Champion Jose Luis Castillo.
In the co-main event of the evening, one of Chicago's most popular fighters, middleweight "MACHO" Miguel Hernandez, 14-1 (9KO's), battles hard swinging local veteran "MARVELOUS" Shay Mobley, 7-4-1 (2KO's), of One In a Million Inc.in a scheduled eight rounder.
The huge undercard bouts include;
Carlos Molina vs TBA, six rounds, junior middleweights
Frankie Tafoya vs TBA, four rounds, featherweights
Ottu Holified vs. Allen Medina, four rounds, middleweights
Francisco Rodriguez vs. LaShaun Blair, four rounds, bantamweights
Rita Figueroa vs. Sarina Hayden, four rounds, junior welterweights
Said Dominic Pesoli, President of 8 Count Productions, "it was a terrific evening last month and our fans were thrilled to be at the Aragon to watch David, Speedy and Luciano. David Diaz's fight against Jaime Rangel was a fight people will talk about for a long time. Our commitment to our fans is to make every event of ours better than the last one. This main event is terrific, both guys are very tough Mexicans who won't take a step back.
The fans love Miguel and Mobley figures to be a very tough opponent. Him and David Estrada had a six round war last June at our show. And the undercard showcases a lot of new, younger talent that is coming out of Chicago right now. Tafoya and Holifield have both had very successful beginnings to their careers and Francisco Rodriguez comes with fantastic amateur credentials and David Diaz says he has all the talent to be a great pro."
"We've got big plans for 2005 and this show should take up right where last months show left off. The huge crowd loved the action last time and I'm sure they'll say the same thing this time."