Postcards from Uncle Al: The Boxing Cutman – Part 2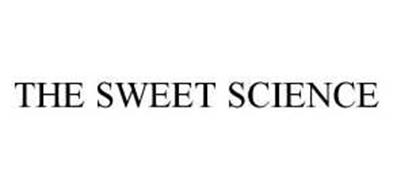 In PART 1 of this 2 part series, author Robert Cassidy introduced boxing cutman, Al Gavin.
THERE WAS A TIME when a trainer was required to do it all in the corner. But, like NFL assistant coaches who work exclusively with quarterbacks, the cornerman who only works cuts has evolved out of the theory that two men with two different areas of expertise are better than one man with a general knowledge of his sport.
Hall of Fame trainer Angelo Dundee is offended by today's singular role of the cutman. "A trainer is supposed to be able to handle all facets of the game," he said. "I don't believe in specialization in our profession. You have to be able to handle everything in the corner. Years ago, they didn't have a species known as the cutman. The specialist evolved over the last 20 years. I guess they had to call them something on TV."
Another Hall-of-Famer, Freddy Brown, may be responsible for boxing's greatest save. In 1954, Ezzard Charles split the tip of Rocky Marciano's nose. Brown described it as, "ripped lengthwise … [Rocky] looked like he had two noses." The cut occurred in round six. Brown stopped it from bleeding, and ordered Marciano to knock Charles out. Marciano did just that, retaining his title and unbeaten record in the eighth round.
Although he never explained it, many believe Brown used Monsel's solution, which was banned from boxing corners in the 1940s. The solution is an iron-based paste that was mixed with Vaseline and applied to a cut. It stopped blood well enough, but many times the wound wasn't cleaned properly and it was sutured with Monsel's beneath the skin. The iron would then crystallize, leaving what Gavin calls, "shrapnel under the skin." In the next fight, the cut would bust open after a few punches landed on the area.
Since then, flatnosed professors have experimented with everything from chewing tobacco juice to Preparation H to mend torn tissue. "The worst thing a cutman can do is make a secret potion," says Gavin. "You have to stay with what you know. Don't try to be a doctor and don't try to be a chemist."
When it comes to stemming the flow of blood, cutmen today rely on three coagulants. Adrenaline, the most commonly used, is a liquid that is applied directly to the wound with a Q-tip or gauze. Thrombin is a liquid mixed with water and applied the same way. Avitene is a white, globby solution that looks likes sawdust and has the texture of cotton candy. It blots the blood and is used as a last resort.
In the event of a cut, the routine is simple. The cutman wipes off the fighter's face, removing blood, sweat and Vaseline from the injured area. Next he takes an adrenaline soaked Q-tip or gauze and applies pressure to the cut. The adrenaline will cause the blood vessels to constrict and form clots. Then he puts Vaseline on the cut, applying it with his fingers moving away from the eye. It all gets done in one minute.
"It's not brain surgery," said Gavin. "It's more about having confidence and experience."
* * *
Newark, New Jersey, August 16, 1995: Day trip. No postcards.
In suffocating humidity, Gavin nervously idles along Canal Street in nearly two hours of rush-hour traffic in Lower Manhattan just to get through the Lincoln tunnel. He reaches the Robert Treat Hotel, located in what was once known as the gritty Ironbound section of Newark, about 15 minutes before the first bout.
The smallish ballroom at the Robert Treat is dark, smoky and loud. Just the atmosphere one would expect from a club show. Most of the fighters are from Newark and most of them have sold tickets to family and friends, making fighters not from Newark very unpopular.
Dale Brown, a 1992 Canadian Olympian who is white, is probably the least popular fighter on the card. He is scoffed at when he enters the ring to face Maurice Harris, who is black and from Newark. It's a good thing Gavin made it through the tunnel because Brown is cut badly across the bridge of his nose in the third round of his six-round fight.
Gavin stops the blood and was pleased with the way Brown, participating in just his third pro fight, responds to adversity. The cruiserweight protected his unbeaten record by knocking Harris out in the fourth round. Gavin pulls a Freddy Brown classic, minus the Monsel's solution.
Brown is on his way to the hospital for stitches when Gavin is hired by Santos Lopez, a junior lightweight from Trenton, to work the last bout of the evening. Lopez, a tough little pug, was fighting above his weight class. The slight edge in weight is all his opponent needs as Lopez loses a disputed six-round decision to a fighter from Newark. "I thought we could have gotten a draw," Gavin says after the fight.
Lopez is the last one in the dressing room. He's visibly upset but the first words out of his mouth are, "Did you get paid Al?"
Gavin had already been paid. It is Lopez' fifth loss in 13 fights. Not many 7-5-1 fighters go on to win titles. Lopez recognizes that. In the agonizing and emotionally charged moments that follow a loss, talk of retirement usually emerges. But Lopez is tough and has some talent so Gavin encourages him.
"Do you want to be a fighter?" Gavin asks.
Lopez keeps his eyes fixed to the stained carpet and doesn't answer. The room smells of sweat and dirty socks. It is quiet, as a reporter sits in a corner and an inspector from the New Jersey State Athletic Commission finishes paperwork. The only sound is that of Lopez tearing athletic tape that once covered his fists. Then, Lopez' conqueror is heard celebrating in the next dressing room. The sweet sounds of victory – laughter, cheers, the clapping of hands  – stings Lopez like one last jab. The opponent's trainer enters to "borrow some ice," and sees Lopez with his head down.
"Nice fight," he says.
There is still no response from Lopez.
Gavin continues. "If you still want to be a fighter, don't go out on this one. Get in the gym, get down to the weight you're comfortable at and get serious."
As Gavin departs, Lopez thanks him. "Al give me your card so I can call you sometime to say hello."
[Postcard Postscript: Lopez listened to Gavin and in November 1995, upset former IBF super featherweight champion Eddie Hopson with a 10th-round TKO in Atlantic City. It was the highlight of his career. He retired in 1998 with a 9-9-1 record. Dale Brown became a top-ranked cruiserweight and remains in the top 10. He has lost in two world title fights. Maurice Harris moved up to heavyweight and lost a disputed split decision to Larry Holmes in 1997.]
* * *
GAVIN GREW up in New York City and started carrying a spit bucket for the PAL boxing team in 1955. In the decades that followed, his sport had taken him places he never thought he'd see. During a fight in San Antonio, he visited the Alamo. While in Poland for an Alex Stewart fight, he found himself 30 miles west of the site of the Aushwitz Concentration Camp.
"I didn't think I was so sensitive," says Gavin. "I try to think of myself as having a hard veneer. But I went to the site of the camp and I know people walked in these same steps knowing they were going to die. That was hard for me."
He is talking now in a hotel lobby about 10 miles from his home in Bethpage, Long Island. Gavin is filling my notebook with stories prior to a small card at the Huntington Hilton. (How small are some of these shows? Gavin is the most famous boxing personality in attendance tonight, and that includes the main event fighters.)
He was asked, What's the worst cut you've ever seen?
The answer was immediate and it involved Chuck "The Bayonne Bleeder" Wepner. "Chuck fought Sonny Liston at the Jersey City Armory in 1970," he says. "Wepner got about 60 some odd stitches that night. There were multiple cuts. I worked his corner with Al Braverman. It was too much, too much blood. Braverman stopped the fight. Wepner didn't want it stopped and he gave Al a tough time about it."
Gavin was content with his ringside seat to history. He had pretty much seen it all. The exception was watching a referee raise the hand of his man after a world title fight.
"Before he died, Ray Arcel told me, `If you do good work, your time will come," says Gavin. "One champion will fall in after the other.' ''
Which is exactly how it happened. In early 1993, Lennox Lewis was awarded the WBC title vacated by Riddick Bowe. On October 23, 1993, Junior Jones, who Gavin has known since he was a 12-year-old PAL fighter, won the WBA bantamweight title. Six days later Michael Bentt knocked out Tommy Morrison for the WBO heavyweight title. On December 4, Kelley won the WBC featherweight title and then on February 13, 1994, Jake Rodriguez captured the IBF junior welterweight crown. Suddenly there was new pressure on Gavin. He had to remember which color cornerjacket he was wearing and what alphabet titles his fighters were defending.
Now, if he stopped a fight, the ramifications impacted a fighter's career and his bank account. Still, the safety of his fighters remained his priority. In January 1995, he advised Kevin Kelley's trainer to stop Kelley's fight against Alejandro Gonzalez. The loss cost Kelley his title. But it may have saved his career and perhaps his eyesight. "He did his job," said Kelley. "I trusted Uncle Al completely. To me, Al Gavin was a highly respected member of our team.''
The decision wasn't easy for Gavin.
"In a championship fight, you are talking about a fighter's livelihood, his dream," he says. "But there is a human element. You can keep a fighter in there too long. Then what do you say to his family if he's badly injured? … 'I'm sorry' … That doesn't cut it. It's easy to be brave when somebody else's butt is on the line."
* * *
AL GAVIN always tried to do the brave thing because his sport was populated by brave men. He recognized the courage it takes to climb into the ring and fight. He worked with Lennox Lewis until the heavyweight champion retired, but always made time for a preliminary fighter. "When you work with someone for a world championship fight against a great fighter, it's a rush," he told me. But I work with four-round fighters and I get just as much a kick out of it."
It seemed that Kelley and Jones and Bentt and Rodriguez were ex-champions just as quickly as they became champions. But Gavin always wound up with new clients – Oscar de la Hoya, Prince Naseem Hamed, Micky Ward. They wanted him because he was good cut man, but more importantly, because he was a good man.
I remember Al Gavin the same way much of the boxing community will always remember him. He was a calming influence whether he was working a corner or joining you for breakfast in a coffee shop. He was a friend in a business that breeds enemies. And no matter where he was in the world, he'd send a postcard to Maureen.
2004 Boxing Pound for Pound List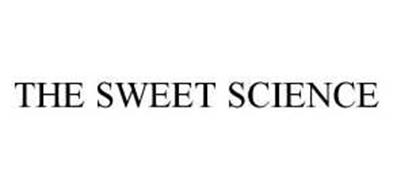 The final boxing pound-for-pound list of the year for 2004.
1. Bernard Hopkins: The top guy from beginning to end, Hopkins took care of Oscar De La Hoya with a body shot in the biggest fight of 2004. Now, he'll wait for Jermain Taylor to progress a little further, or he'll go the rematch route with Felix Trinidad. Either way, Hopkins stands to earn a lot of money in 2005 and extend that all-time middleweight reign.
2. Floyd Mayweather: How long has it been since we've seen Mayweather in a meaningful fight? Certainly not in 2004, when he outpointed the difficult DeMarcus Corley. He's slated for a January outing against a no-name. Enough stalling, already, "Pretty Boy". Fight someone we care about (preferably Kostya Tszyu), or you'll lose your #2 position sometime in 2005.
3. Felix Trinidad: "Tito" stormed back with a magnificent knockout of Ricardo Mayorga in 2004, and now hopes to capitalize on it with big money fights. He'd like nothing more than a rematch with his only conqueror, Hopkins, but he may also opt for old nemesis Oscar De La Hoya. Either way, Trinidad is sure to fight a big fight sometime in the coming year.
4. Kostya Tszyu: What a difference one fight makes. As recently as late October, the boxing world was wondering whether Tszyu was even serious about the sport anymore. We found out with a second round demolition of Sharmba Mitchell. And that made the junior welterweight division very attractive. Tszyu has several options now, including Arturo Gatti and Mayweather or even a hop up to welterweight to challenge Cory Spinks. Let's hope one of them happens in 2005.
5. Manny Pacquiao: Pacquiao fought twice in 2004, and what a fight the first one was. His thrilling war with Juan Manuel Marquez was the best brawl of the year, and there is a chance that the two rivals will go at it again in 2005. If not, Pacquiao has a list full of options: Marco Antonio Barrera, Erik Morales, etc. Pacquiao will fight one of them in the next year.
6. Marco Antonio Barrera: Another guy thought to be washed up when the year started, Barrera resurrected his career for the second time with a masterful victory over Paulie Ayala and a close decision over rival Erik Morales in another great fight. Barrera is obviously shooting for a return with Pacquiao, who decimated him in November 2003. Barrera says it was an off-night. Hopefully, we'll find out if that was the case.
7. Winky Wright: Winky entered the "superstar" realm in 2004 with a pair of decision victories over Shane Mosley. The first was very impressive, as Wright practically shut Mosley out. The second was closer, but proved once again that Winky was the superior fighter. He'd like a shot at Trinidad or Oscar De La Hoya, but neither will happen. He'd probably be best off shooting for a name like Fernando Vargas or Ricardo Mayorga.
8. Juan Manuel Marquez: After several years on the outside looking in, Marquez is finally in a position to make some money after his courageous performance against Pacquiao. He rose from three first-round knockdowns to wage the fight of his life in a fight that was ruled a draw. It would also be interesting to see Marquez against countrymen Barrera and Erik Morales.
9. Erik Morales: "El Terrible" fought another great fight against Barrera, but, again, it was in a losing cause. He has now lost two of three to his fierce rival, and probably wants nothing to do with him anymore. But, eventually, talk of Barrera-Morales 4 will come up again. In the meantime, Morales could shoot for Pacquiao or Marquez.
10. Glencoffe Johnson: The newest entry, Johnson pumped some life into boxing in 2004 with a pair of upsets of Roy Jones Jr. and Antonio Tarver. Now, he's set to make some really big money in rematches with either, or a shot at old conqueror Hopkins. Either way, Johnson is better than anyone imagined.
11. Jose Luis Castillo: Castillo made some comeback noise of his own in 2004, beating Juan Lazcano for his old vacant title and decisioning Joel Casamayor for another big win. He says he wants Kostya Tszyu next, and if that materializes, boxing fans will be in for a treat. If not, Castillo vs. Diego Corrales is a great fight.
12. Oscar De La Hoya: Hard to erase that picture of De La Hoya grimacing in agony courtesy of a Hopkins shot to the ribs, but the "Golden Boy" had no business fighting at 160 pounds. He should drop down to junior middle or even welterweight again if he has any hope of regaining his past form. But 2005 could be the final year for one of boxing's all-time great attractions.
On the brink: Antonio Tarver, Diego Corrales, James Toney
Heavyweight Joe Mesi Bringing Lawsuit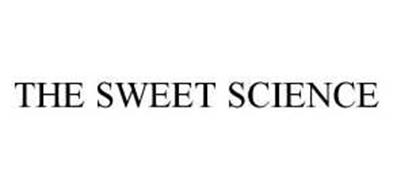 As reported by the Buffalo News, Joe Mesi is suing the New York State Athletic Commission and the MRI center that conducted tests on the heavyweight boxer after his bout with Vassiliy Jirov. Mesi reportedly suffered brain injuries in the Jirov bout, which has left his boxing status uncertain.
The lawsuit alleges Mesi's medical records were improperly released to the NYSAC. The records, the lawsuit goes on to allege, were then released to the media, prejudicing Mesi's right to have his status reviewed by the appropriate boxing authorities.
The lawsuit does not seek specific monetary damages, as the extent of damages will be affected by whether Mesi is able to resume his career as a leading heavyweight contender.
Mesi hopes to have his status reviewed by the Nevada State Athletic Commission within the coming month. The ruling of the NSAC promises to be key in whether Mesi will be able to resume his boxing career.
The Best in Chicago Boxing Returns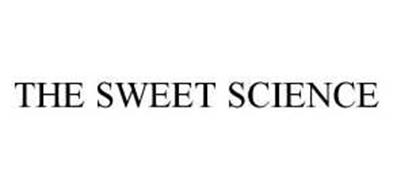 Dominic Pesoli's 8 Count Productions and Bob Arum's Top Rank Incorporated along with Miller Lite presents SOLO BOXEO DE MILLER, THE ARAGON RUMBLE, another installment of The Best in Chicago Boxing on Friday, January 14th, broadcast live internationally as part of Telefutura's Friday night professional boxing series.
The newly remodeled Aragon Ballroom is located at 1106 W. Lawrence Ave. near the corner of Lawrence and Broadway in Chicago's Uptown neighborhood and is easily accessible, just 4 blocks west of Lake Shore Drive and just 4 miles east of the Kennedy expressway. There are three large parking lots located within a 1/2 block of the Aragon Ballroom. Additionally, the Howard Street Blue Line stops just across the street. Doors will open at 6pm with the first bell at 7pm.
Headlining the action packed card is the American debut of super-bantamweight Ricardo "PIOLO" Castillo, 12-2 (6KO's) of Mexicali, Mexico as he squares off in a scheduled ten rounder against WBO Latino Champion, Edel Ruiz, 24-12-3 (13KO's) of Los Mochis, SI, Mexico. Castillo will be accompanied to the ring by his brother, World Lightweight Champion Jose Luis Castillo.
In the co-main event of the evening, one of Chicago's most popular fighters, middleweight "MACHO" Miguel Hernandez, 14-1 (9KO's), battles hard swinging local veteran "MARVELOUS" Shay Mobley, 7-4-1 (2KO's), of One In a Million Inc.in a scheduled eight rounder.
The huge undercard bouts include;
Carlos Molina vs TBA, six rounds, junior middleweights
Frankie Tafoya vs TBA, four rounds, featherweights
Ottu Holified vs. Allen Medina, four rounds, middleweights
Francisco Rodriguez vs. LaShaun Blair, four rounds, bantamweights
Rita Figueroa vs. Sarina Hayden, four rounds, junior welterweights
Said Dominic Pesoli, President of 8 Count Productions, "it was a terrific evening last month and our fans were thrilled to be at the Aragon to watch David, Speedy and Luciano. David Diaz's fight against Jaime Rangel was a fight people will talk about for a long time. Our commitment to our fans is to make every event of ours better than the last one. This main event is terrific, both guys are very tough Mexicans who won't take a step back.
The fans love Miguel and Mobley figures to be a very tough opponent. Him and David Estrada had a six round war last June at our show. And the undercard showcases a lot of new, younger talent that is coming out of Chicago right now. Tafoya and Holifield have both had very successful beginnings to their careers and Francisco Rodriguez comes with fantastic amateur credentials and David Diaz says he has all the talent to be a great pro."
"We've got big plans for 2005 and this show should take up right where last months show left off. The huge crowd loved the action last time and I'm sure they'll say the same thing this time."