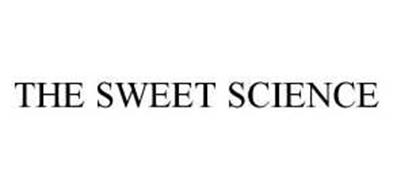 They're all over the sport of boxing. But like the famous "Where's Waldo" cartoon character, can you find who we're talking about in the title? And is there more than one of them in the story? It's up to your own interpretation.
As I write this, the future of the heavyweight division is being decided. Two weeks ago, Lamon Brewster scored a big upset over Wladimir Klitschko; last weekend John Ruiz stopped Fres Oquendo in the eleventh round, and coming up, there's a fight between Wladimir's bother Vitali and South Africa's Corrie Sanders. Jameel McCline has been installed as the #1 contender for the IBF heavyweight title, and Joe Mesi is in a position to challenge for one of the heavyweight "titles"; that is, unless rumors of his having suffered a subdural hematoma are true.
And an interesting thing occurred to me. The last time Lenzie Morgan won a fight, Brewster, Oquendo, Mesi, McCline, and both Klitschko brothers had still yet to fight as professionals.
Morgan, a middleweight-turned-super middleweight-turned light heavyweight-turned heavyweight, has now lost eleven straight bouts. In his last thirty contests, he has produced a grand total of THREE wins, and in fact last tasted victory on December 22, 1995,when he scored a seventh-round TKO over previously undefeated Jose Gomes. But that was nearly 8-1/2 years ago, and even more importantly, 32 pounds ago. It has been almost that long since Morgan has been even semi-competitive against fighters who know how to hold up their hands.
For clarification's sake, let me give you my definition of the term "semi-competitive", from the boxing perspective. It means, at the very least, that a fighter is IN the fight, to some extent. He is COMPETING. And let's not leave any room for misinterpretation. There is a distinct difference between competing and SURVIVING.
Lenzie Morgan goes the distance a lot. In fact, in his 35 career losses, he's been stopped inside the distance a total of just five times. But Morgan is not the kind of fighter who normally goes the difference by being competitive; instead he is the type who lasts by surviving. Actually, one could go so far as to say that for those who fall into the category of "opponent" (in which Morgan is a member), surviving is most successfully accomplished by decidedly NOT competing.
So let's dispel the notion that there's necessarily any correlation between going the distance in a fight and being competitive. That kind of stuff is good if you're a PR guy and you're trying to build up an opponent in a press release, but its real world application is not strong. As I addressed in one of the stories in my first "Operation Cleanup" book, there are actually matchmakers who have patted themselves on the back for putting together a good fight just because somebody went the distance. Here is an excerpt from that story, in which I expound on those fights I could best describe as "agony":
***********
"And here is where the line is sometimes drawn between the matchmaker who is GOOD and the matchmaker who is merely ADEQUATE. This fight involves a house fighter against an opponent who is almost sure to go the distance, or close to it, because rather than make an honest effort to WIN the fight, the opponent will instead fight in a survival mode, moving, running, taking a defensive posture from the start. Often this kind of opponent has a serviceable chin to boot.
As a result, you may have a fight that goes the distance, but involves the same action, or non-action, as the case may be, round after boring round. It's one-sided, but going to a decision nonetheless. Whichever way you slice it, the fight is AGONIZING to watch. And there is a "point of diminishing returns" as to how much the house fighter can actually learn in a fight like this.
I've known a lot of matchmakers who actually think a fight that "goes rounds" is a good thing; that the longer a fight lasts, the more competitive it looks, and the more competitive it will be perceived. And they feel that going the distance constitutes a credible effort on the opponent's part, which in turn represents a credible job on their (the matchmaker's) part.
They're wrong.
It's much better to have a fight with some real action, where one guy gets knocked out sensationally, than a fight that bores the hell out of the live crowd, and makes an ideal "channel-switcher" for the television audience.
When I was in Florida, there was an opponent-type named George Kellman. Kellman, who fought from 135-147, would almost always go the distance, and since promoters and matchmakers knew that, he was put into fights, time after time after time (he's still getting work). But Kellman very rarely FOUGHT; he simply SURVIVED. And he'd lose almost every minute of every round, providing the same kind of performance over and over again. You can kill an audience that way. Fights like that are better left as sparring sessions in a gym."
****************
Do fans deserve better than "agony"? I think so.
After all, we are in the entertainment business, aren't we? And if a promoter doesn't have a grasp of that, he should shut his whole operation down.
As I mentioned, the knockout is often a better fight, especially when one guy actually TRIED.
Last Friday night, Morgan wasn't even semi-competitive. He didn't go the distance, nor, according to observers, did he necessarily try too hard. He was stopped by one left hook in the second round by former WBA heavyweight champ Bruce Seldon, in what was a rather unceremonious and embarrassing ending.
Writer Mike Indri, who was at the Drexel National Guard Armory, filed this account:
"Morgan, now 14-28-3 (7 KO's), had lost his last 10 fights coming in and at 217 lbs. was over 35 lbs. lighter than the former world champion. Morgan hadn't won a boxing match since December 22, 1995 – over 8 ½ years ago – and he had no intention of winning this one either. Seldon, nicknamed "The Atlantic City Express", rolled over Morgan in the 1st round with his solid jabs and hurt his game opponent with a big right hand. In round 2, with Morgan still hurt, the powerful Seldon dazzled the Philly fight fans with his best Joe Frazier imitation and sent the beaten Morgan crashing to the canvas with a picture perfect left hook."
Once again, Morgan's weight of 217 pounds was roughly 32 pounds heavier than in his last pro win, and Seldon, who was 252, was 67 pounds heavier than the weight at which Morgan had last won.
Do you see what I'm getting at?
Granted, Seldon was himself having just his second fight back after sitting out about eight years. But in terms of motivation, and sheer natural size, it was a complete and utter mismatch. In fact, Morgan could have been in some real physical jeopardy here. Why in the world would anyone actually sanction a fight like that?
I haven't any idea. It was awful on paper, awful in the ring, awful for spectators.
But not nearly as awful as the kind of behavior that followed.
The fight took place in Philadelphia. That means it fell within the regulatory jurisdiction of the Pennsylvania State Athletic Commission. That, in turn, means that the dangerous mismatch between the 34-4 Seldon and the 14-28-3 Morgan, for which fans shelled out good money and went home duped, was approved and sanctioned by a gentleman named Greg Sirb.
Sirb is an ambitious type, having aspired to be the head of the United States Boxing Administration (now known as the United States Boxing Commission), a position which has been referred to as "boxing czar". However, there is considerable doubt as to whether he'll build up any political brownie points toward that goal by allowing Morgan into a Pennsylvania ring for the first time since 1994.
Sirb is one of Senator John McCain's minions. And what's interesting is that in approving Morgan to fight Seldon, he was doing so in defiance of the law McCain is trying to get passed (the United States Boxing Amendments Act) and which Sirb is hoping will enbale him to make a successful move from Harrisburg to Washington DC.
This is the pertinent part of the law, which as of this date has come out of the Senate (by voice vote) and is currently in the House of Representatives:
"SEC. 5. UNITED STATES BOXING COMMISSION APPROVAL, OR ABC OR COMMISSION SANCTION, REQUIRED FOR MATCHES.
(a) IN GENERAL- Section 4 (15 U.S.C. 6303) is amended to read as follows:
`SEC. 4. APPROVAL OR SANCTION REQUIREMENT.
`(a) IN GENERAL- No person may arrange, promote, organize, produce, or fight in a professional boxing match within the United States unless the match–
`(1) is approved by the Commission; and
`(2) is held in a State, or on tribal land of a tribal organization, that regulates professional boxing matches in accordance with standards and criteria established by the Commission.
`(b) Approval Presumed-
`(1) IN GENERAL- For purposes of subsection (a), the Commission shall be presumed to have approved any match other than–
`(A) a match with respect to which the Commission has been informed of an alleged violation of this Act and with respect to which it has notified the supervising boxing commission that it does not approve;
`(B) a match advertised to the public as a championship match;
`(C) a match scheduled for 10 rounds or more; or
`(D) a match in which 1 of the boxers has–
`(i) suffered 10 consecutive defeats in professional boxing matches; or
`(ii) has been knocked out 5 consecutive times in professional boxing matches."
What this means is not necessarily that anyone with ten consecutive losses is to be banned from fighting, but that approval of a match involving someone with ten straight defeats is not to be assumed. In other words, it is left up to the discretion of the local commission.
In this particular case, Sirb's discretion was to let Morgan fight.
Now, no one can profess to know everything that goes through the mind of someone like Sirb, even though that mind is far from complicated. Perhaps he has been 'bled" enough to where he cannot get his boxing czar appointment and this is his way of thumbing his nose at McCain, his counsel, Ken Nahigian, and others who are behind the federal bill. Maybe he's in favor of the bill only as an instrument by which he can advance his own self-interest, and couldn't really give a damn about the bill itself. Since the day when Sirb has chosen to be forthcoming with me has long since passed, I can only speculate about that.
I can tell you one thing – the excuse that "Morgan is better than the record indicates" strains credulity. It would be quite silly to go down that road.
Commissions don't need to get into the matchmaking business. They don't have to engage in the subtleties of deciding whether a fight is going to be action-packed or not. But what they SHOULD be involved with is one of two things – either protecting the public interest from something that is fraudulent or grossly substandard; or place trust in those whom they have licensed, as promoters, matchmakers, or fighters, and take those licenses away when they can't govern themselves, and don't act with responsibility toward the sport or the public.
I guess you could choose to do neither one of those things. Certainly that appears to have been Sirb's course of inaction. And when that happens – when the consumer can't be protected – there really isn't any need for a boxing commission, is there?
Safety? The commission's going to ensure the safety of the fighters, you say? Yeah, go ask them about that in Kentucky. I'll be happy to give you Greg Page's address. I've got news for you – if you made promoters take care of that kind of thing on their own, they'd probably become conditioned to be stricter about it, since they're the ones exposed to more liability. Remember, states are protected from being sued by the principle of "sovereign immunity', as long as their appointed officials did not break the law or operate outside the scope of their duties. Promoters don't have any sovereign immunity.
That having been said, when Sirb allowed the public to pay its money to watch Lenzie Morgan fighting against Bruce Seldon in an alleged "feature" bout, he was taking boxing backward. He was playing the stooge in a one-act tragedy that demonstrates loudly and clearly why boxing is losing its credibility with mainstream sports fans and the media – putting forth garbage as its product.
If Sirb made that decision confidently and arrogantly, then he's even a dumber, more dangerous boxing person than I thought he was. If he did it, then later had some misgivings, it demonstrates (a) that someone must have expressed a beef with what he did; or (b) he's got something of a professional conscience. But ultimately, the truth is that (c) he knew what he was doing and went ahead and did it anyway.
I don't know if it was something I said or did (I'll tell you about that later), but eventually Greg Sirb came around to doing what the Greg Sirbs of this world do when faced with a crisis, which is to say he went about trying to save his ass from a political standpoint.
My information is that prior to the Seldon-Morgan fight, there was some protest about the matchup, chiefly from inside the industry. I wasn't the super sleuth on this one; actually I had been getting ready for a trip and really wasn't paying very much attention to who Bruce Seldon was fighting. But other people were calling me about it, which is a pretty good indication that discontent about the mismatch had to have found its way to Sirb.
So what do you do when you want to exercise damage control? You do something you hope will cancel out that bad thing, and pray that no one will notice. You do a reversal. Which is exactly what Sirb did.
But he didn't pray hard enough.
Scott Wagner runs Ballroom Boxing, a club show operation out of Glen Burnie, MD. The program has met with considerable success, based on the principle that fans want to see competitive boxing, not agenda-building. As a result, Wagner does not sign fighters to contracts, either of the managerial or promotional kind. And he doesn't deal with many fighters who are tied up with promoters, because, ideally, he wants the latitude to match them up as evenly as possible.
Wagner made an exception early in 2004, as he began negotiations to bring former heavyweight champion Hasim Rahman, a Baltimore native, back into action. Rahman was just coming off a loss to John Ruiz, with the WBA "interim' title at stake, and since his last victory was in fact his KO of Lennox Lewis back in April of 2001, he needed some wins to get his confidence back.
Wagner and Rahman's management came to an agreement to promote three fights on the ex-champ's "comeback" trail. The first was on March 11, a ten-round decision win for Rahman against Al Cole, which he won by just two points on each of the three judges' scorecards. The fight drew a packed house to Michael's Eighth Avenue in Glen Burnie, the banquet center the Wagner family owned and the headquarters for Ballroom Boxing. It was also televised live on Comcast SportsNet to several East Coast cities, and on an internet web site. Rahman was scheduled to come back with another fight on April 16.
That show was scheduled to be held at Dover Downs, a "racino" (pari-mutuel track with casino-style slot machines) in Delaware which had become very active in boxing. But Delaware has no boxing commission. Until a compact ran out this year, Sirb and his Pennsylvania Athletic Commission had been engaged to regulate all bouts held within the state. However, that compact was a sunset law, which meant it had a limited life span. Apparently it did not renew, and now Delaware is open for any commission that is a member of the Association of Boxing Commissions to step in and oversee a fight card, as per the interpretation of what it is authorized to do by the Professional Boxer Safety Act of 1996.
For example, Top Rank did a show at a place called the Big Kahuna Club in Wilmington on January 2nd, and, since it did not want Sirb involved, got the Virginia commission to do the fight instead. It was clear Sirb had to align himself with some promoters in Delaware or lose his "market share' there entirely.
When you think about it, there is something perverse in that notion. The idea of a commission having to solicit promoters in order to gain opportunities is a concept that can bring forward all kinds of conflict of interest questions, not to mention a violation of the spirit of the Professional Boxer Safety Act, which is that the commission is not supposed to be the de facto employee of the promoter.
But when there is no compact between a non-commission state and a state that has a commission (and Delaware was the only one that comes immediately to mind), all of that is true. The promoter literally gets to choose the entity that is going to regulate him. Therefore, there could be several different commissions in the running for a paying"gig", and whoever comes with the best offer, the best price, or perhaps the most lenient standards gets the job.
Whether Sirb pitched Scott Wagner on one or all three of those is not known. But in conversations with Wagner, he appeared to be convinced that Sirb had a lot of respect at Dover Downs and had "put in a good word" for him.
Of course, that brings up another little problem, in that it's indeed an interesting proposition when the commission endeavors to "steer' a casino location to a promoter, or vice versa.
At this point, I should mention that in December I had been retained as a consultant by Ballroom Boxing, although that relationship is currently in limbo; whether the idea of Sirb doing helpful things for Wagner in Delaware was contingent upon my non-participation in those promotions – and others – is something that is open to speculation (ultimately I declined to be involved in the Delaware show because writing this story presented me with a conflict of interest).
That having been said, Wagner's primary concern for the April 16 show was not me; it was getting an opponent Hasim Rahman would be willing to fight. Coming off a tough ten-rounder on March 11, Rahman was not going to come back just 35 days later and take a chance at getting banged up, and he certainly didn't want to have to go the distance.
Finally, Wagner's group settled on Mario Cawley, a journeyman from Chicago with a 22-11 career record whose only win against a fighter with a record above .500 was against Tony LaRosa, himself a low-level journeyman. Cawley had lost six fights in a row, and in his last 12 fights had beaten only Danny Wofford, possessor of a 17-85-2 mark, according to one record-keeping service. But in one of his losses he had gone nine rounds with a very lethargic Monte Barrett, who recently defeated Dominick Guinn and very nearly beat Joe Mesi.
Unfortunately, Cawley had gained a reputation as a fighter who did not always put forth his best effort. He had never proven anything against foes of reasonable quality. And the prospect of fighting the former heavyweight champion of the world made the matchup much worse than it looked on paper. The promoters figured on a sub-standard fight, but it goes with the territory – sometimes you have to go the extra mile to please the main event fighter.
Wagner submitted Cawley's name to Sirb a couple of weeks ahead of the fight, and Sirb gave the go-ahead, so Cawley received the contracts.
At about 11:15 PM on Thursday, April 8, as people in the boxing industry were whispering about Morgan's appearance against Seldon, Sirb called up Wagner and notified him that he had changed his mind, and would not allow Cawley into the fight.
It was at this point that a considerable degree of anxiety understandably set in. After all, on Friday Sirb was going to be overseeing the fight in Philadelphia, and with Easter weekend looming, it was leaving the promoters with a very small window to find an opponent who was going to get the approval of Sirb and at the same time be acceptable to Rahman, who was hesitant to fight a highly competitive foe.
To compound matters, there was a "middle man" around to exacerbate things. Rick Glaser, an itinerant booking agent of minimal impact, had been enlisted by the show's matchmaker, Chris Middendorf, to find the opponent for Rahman. Not only had Glaser brought Cawley to the table, he had gone so far as to convince his friend Steve Nelson, who was Rahman's co-manager, that Cawley was the ONLY guy Rahman should be fighting.
To put it mildly, Wagner was between a 'rock' (if you pardon the pun) and a hard place with his main constituency.
"My first obligation is to the fans," he said. "Would it be fair to the fans who showed up to watch Hasim Rahman if he was not on the card?"
The opponent search was coming up empty, and as of Easter Sunday, Wagner was wondering whether he was going to have to take Rahman off the card, which very well may have damaged the relationship with Dover Downs beyond repair.
The ex-champ was going to make that decision easy. He wasn't that willing to switch gears with time running out. In fact, he pulled out of the fight in mid-week.
Wagner, who was gamely trying to salvage things, really had just one choice.
And Sirb cleared the path for him.
On Wednesday, Just a day before the official weigh-in, Wagner contacted the Virginia commission, which had overseen the January Top Rank show in Wilmington, and requested that it take over for Sirb and the Pennsylvania commission.
But here's where it gets even more interesting.
As it turns out, Wagner actually reached out to Virginia at the suggestion of Sirb, who knew that the standards set forth by the Virginia commission were much more lenient than those in many states. In effect, steering Wagner to Virginia gave Sirb plausible deniability, in that the fight could be allowed to go forward, while he kept himself a safe distance from it.
But Sirb made the same mistake many careless people do. Having heard that this reporter was working on a story about the circumstances surrounding both Morgan and Cawley, and not content with being able to pawn off his duties onto another commission, Sirb began telling people, "I never, ever approved that fight (with Cawley). There's no way I could ever allow a fight like that."
Of course, that wasn't the case. "I don't really want to get in the middle of anything," said Wagner, "but I don't send contracts to fighters unless they've been approved. I don't want to say any more than that." Two other sources have confirmed the delivery of the contracts to Cawley.
The fight itself was an abomination. Cawley went down three times, and was stopped with a left JAB. According to the account rendered by the Matt DaSilva, reporting for the Wilmington News-Journal:
"There were some who thought Mario Cawley had no place fighting former heavyweight champion Hasim Rahman. Cawley, apparently, was among them.
In a largely anticlimactic main event Friday night at Dover Downs, Rahman jolted his skittish counterpart 2:25 into the second round with a knockout that was greeted with boos, booze and water bottles by the 1,800 in attendance…"
Rahman played the role of the unhappy gladiator, who readied for battle but didn't experience it. He told the Associated Press: "What I'm complaining about is that he didn't come to fight. He came to survive. It got to the point where I made a conscious decision to let him hit me with some punches to try to get his confidence up so we could make it a fight. I've never done that before in my life."
It's important to point out that there is a remedy for guys who are disappointed about encountering opponents who don't want to fight. Step in the ring with someone who CAN. Rahman's posturing is disingenuous, because he got exactly what he wanted, then complained about it.
As for Scott Wagner, this just demonstrates what can happen when you make the fighter bigger than the show. From 1994 until now, Ballroom Boxing had built a solid reputation as an organization where the product was competitive fights, regardless of how big the names were. In doing so, the promotion was the product and the fans went away happy. In this case, obviously a non-effort by the opponent of a big-name fighter was greeted with hostility by the fans.
Wagner told the News-Journal, "We build a line thinking this guy can come out and perform and compete. It's an insult to the fans, it's an insult to Dover Downs, and it's an insult to me."
Cawley's purse was held up, at Wagner's request, by the Virginia commission. Obviously, neither cawley as the opponent nor Rahman as the star was a prudent choice.
I wish Wagner and Ballroom Boxing would go back to the formula that made it a standout in the promotional game – an emphasis on fighters who come to fight, not just make an appearance.
And I sincerely hope he's learned his lesson about dealing with Greg Sirb again.
Speaking of Sirb – what I can say with a considerable degree of conviction is that, even though Mario Cawley was not a credible opponent going in or coming out of the ring, he couldn't, with any degree of reputability, refuse Cawley the opportunity to fight Rahman once he had already allowed Lenzie Morgan to fight Bruce Seldon.
That's what happens when you have someone whose major concern is not the safety and welfare of the fighters, but his own political survival. Sirb knew what kind of fight the Seldon-Morgan farce was going to be, and was afraid that if he got a repeat of it in Delaware, he was going to lose a lot of "juice" with the people who can decide his future, i.e., politicians. And you know what? He would have. But it would've happened either way. That's just the result of not doing things the right way.
What Sirb did demonstrates the kind of inconsistency that's damaging to a boxing commission, and is invariably going to lead to lot of problems in the future – fighters getting hurt, or worse, and promoters having a legitimate beef about why he would approve one fighter and not approve another.
With the McCain boxing bill now sitting in the House, there is a lot of talk about who would head up a prospective "United States Boxing Commission". Sirb wants to be that man – at least that's what I am told. And his about-face on the Mario Cawley situation was just that – about "face"; saving face, that is. It was a cheap political maneuver designed to implement damage control, as I've alluded to earlier.
But real men take responsibility for making decisions – especially men who are so-called "public servants".
Instead of stepping up to the plate, where he would have to take responsibility for a decision he couldn't really defend, Sirb shirked that responsibility – his "decision" was that someone else should be offered up to take the "heat". That's exactly the way he engineered it.
For those of you who want to lay blame at the door of the Virginia commission for such an awful fight on April 16, DON'T. Blame the guy who originally approved the fight, then ran away from it.
If he had a problem with Mario Cawley – a real problem from a safety standpoint, or even the perspective of consumer protection, why would he have recommended that Scott Wagner approach Virginia, which he knew would approve the Rahman-Cawley match? If it was not good for boxing; repulsive to his sensibilities, why didn't he let the Virginia commission – and the press – know that loud and clear?
Because before he had sensed the stench of the Lenzie Morgan-Bruce Seldon fight coming, Mario Cawley was just fine with him. And I've got further news for you – he hinted that ultimately he would have let Cawley fight if it were an eight-rounder.
I don't know – maybe my mind is a bit clouded. But if it's a bad fight as a ten-rounder, does it get that much better as an eight?
Figure out THAT logic for me, grasshopper.
You know, this whole attitude of "passing the buck" is going to screw a fighter sooner or later. When a commission goes from one state to another to supervise a fight, like Sirb's does, I wonder if the agency it falls under (whether it be the Secretary of State, Department of Business Regulation, or the Governor's office) truly understands the baggage it's bringing with it.
For example, does the Pennsylvania commission really have the authority to issue licenses to fighters who have never set foot in the state of Pennsylvania, particularly when there is no compact? Does the Association of Boxing Commissioners have that authority, considering that it is only a trade organization? Can fighters have their licenses suspended in Pennsylvania if they have never fought in Pennsylvania? Can a license be suspended in Delaware, which doesn't have a boxing commission, especially if another commission, like Virginia's, comes in to do the next fight card?
Can a fighter insist on having the same safety provisions present in Delaware as there would be in Pennsylvania? If not, what could they possibly do about it? Since Delaware does indeed have laws pertaining to boxing, would their laws ultimately override Pennsylvania's in the event of a dispute?
Most importantly, if a fighter got hurt badly in a Delaware ring through the fault of the Pennsylvania commission, would that fighter have a tort claim in a Pennsylvania court? And God forbid, if something worse happened to that fighter, on a show supervised in the state of Delaware by the state of Pennsylvania, would Pennsylvania be fully prepared to accept the liability for that?
My guess to the last two questions (and an educated guess, I might add) is that the state of Pennsylvania would have to be dragged kicking and screaming into accepting responsibility. Let's put it this way – they would probably fight it on a jurisdictional basis – after all, the "accident" did not take place within state borders. And don't be surprised if you saw one Gregory Sirb leading the charge on that contention. I mean, he's passed the buck over and over, so why should anyone believe he wouldn't try to do it again?
And so I ask you – when you see someone trying to project responsibilities onto someone else, and showing "selective" judgment in cases where consistency is demanded, does that constitute the kind of moral courage and leadership the sport of boxing needs at this critical time – either on a national OR state level?
C'mon, are you kidding?
2004 Boxing Pound for Pound List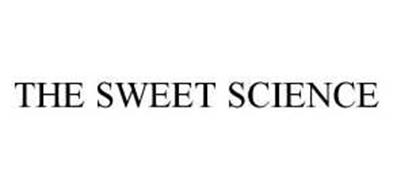 The final boxing pound-for-pound list of the year for 2004.
1. Bernard Hopkins: The top guy from beginning to end, Hopkins took care of Oscar De La Hoya with a body shot in the biggest fight of 2004. Now, he'll wait for Jermain Taylor to progress a little further, or he'll go the rematch route with Felix Trinidad. Either way, Hopkins stands to earn a lot of money in 2005 and extend that all-time middleweight reign.
2. Floyd Mayweather: How long has it been since we've seen Mayweather in a meaningful fight? Certainly not in 2004, when he outpointed the difficult DeMarcus Corley. He's slated for a January outing against a no-name. Enough stalling, already, "Pretty Boy". Fight someone we care about (preferably Kostya Tszyu), or you'll lose your #2 position sometime in 2005.
3. Felix Trinidad: "Tito" stormed back with a magnificent knockout of Ricardo Mayorga in 2004, and now hopes to capitalize on it with big money fights. He'd like nothing more than a rematch with his only conqueror, Hopkins, but he may also opt for old nemesis Oscar De La Hoya. Either way, Trinidad is sure to fight a big fight sometime in the coming year.
4. Kostya Tszyu: What a difference one fight makes. As recently as late October, the boxing world was wondering whether Tszyu was even serious about the sport anymore. We found out with a second round demolition of Sharmba Mitchell. And that made the junior welterweight division very attractive. Tszyu has several options now, including Arturo Gatti and Mayweather or even a hop up to welterweight to challenge Cory Spinks. Let's hope one of them happens in 2005.
5. Manny Pacquiao: Pacquiao fought twice in 2004, and what a fight the first one was. His thrilling war with Juan Manuel Marquez was the best brawl of the year, and there is a chance that the two rivals will go at it again in 2005. If not, Pacquiao has a list full of options: Marco Antonio Barrera, Erik Morales, etc. Pacquiao will fight one of them in the next year.
6. Marco Antonio Barrera: Another guy thought to be washed up when the year started, Barrera resurrected his career for the second time with a masterful victory over Paulie Ayala and a close decision over rival Erik Morales in another great fight. Barrera is obviously shooting for a return with Pacquiao, who decimated him in November 2003. Barrera says it was an off-night. Hopefully, we'll find out if that was the case.
7. Winky Wright: Winky entered the "superstar" realm in 2004 with a pair of decision victories over Shane Mosley. The first was very impressive, as Wright practically shut Mosley out. The second was closer, but proved once again that Winky was the superior fighter. He'd like a shot at Trinidad or Oscar De La Hoya, but neither will happen. He'd probably be best off shooting for a name like Fernando Vargas or Ricardo Mayorga.
8. Juan Manuel Marquez: After several years on the outside looking in, Marquez is finally in a position to make some money after his courageous performance against Pacquiao. He rose from three first-round knockdowns to wage the fight of his life in a fight that was ruled a draw. It would also be interesting to see Marquez against countrymen Barrera and Erik Morales.
9. Erik Morales: "El Terrible" fought another great fight against Barrera, but, again, it was in a losing cause. He has now lost two of three to his fierce rival, and probably wants nothing to do with him anymore. But, eventually, talk of Barrera-Morales 4 will come up again. In the meantime, Morales could shoot for Pacquiao or Marquez.
10. Glencoffe Johnson: The newest entry, Johnson pumped some life into boxing in 2004 with a pair of upsets of Roy Jones Jr. and Antonio Tarver. Now, he's set to make some really big money in rematches with either, or a shot at old conqueror Hopkins. Either way, Johnson is better than anyone imagined.
11. Jose Luis Castillo: Castillo made some comeback noise of his own in 2004, beating Juan Lazcano for his old vacant title and decisioning Joel Casamayor for another big win. He says he wants Kostya Tszyu next, and if that materializes, boxing fans will be in for a treat. If not, Castillo vs. Diego Corrales is a great fight.
12. Oscar De La Hoya: Hard to erase that picture of De La Hoya grimacing in agony courtesy of a Hopkins shot to the ribs, but the "Golden Boy" had no business fighting at 160 pounds. He should drop down to junior middle or even welterweight again if he has any hope of regaining his past form. But 2005 could be the final year for one of boxing's all-time great attractions.
On the brink: Antonio Tarver, Diego Corrales, James Toney
Heavyweight Joe Mesi Bringing Lawsuit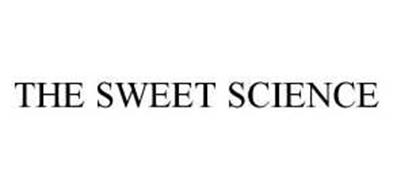 As reported by the Buffalo News, Joe Mesi is suing the New York State Athletic Commission and the MRI center that conducted tests on the heavyweight boxer after his bout with Vassiliy Jirov. Mesi reportedly suffered brain injuries in the Jirov bout, which has left his boxing status uncertain.
The lawsuit alleges Mesi's medical records were improperly released to the NYSAC. The records, the lawsuit goes on to allege, were then released to the media, prejudicing Mesi's right to have his status reviewed by the appropriate boxing authorities.
The lawsuit does not seek specific monetary damages, as the extent of damages will be affected by whether Mesi is able to resume his career as a leading heavyweight contender.
Mesi hopes to have his status reviewed by the Nevada State Athletic Commission within the coming month. The ruling of the NSAC promises to be key in whether Mesi will be able to resume his boxing career.
The Best in Chicago Boxing Returns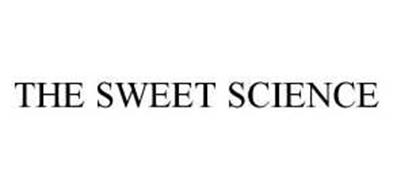 Dominic Pesoli's 8 Count Productions and Bob Arum's Top Rank Incorporated along with Miller Lite presents SOLO BOXEO DE MILLER, THE ARAGON RUMBLE, another installment of The Best in Chicago Boxing on Friday, January 14th, broadcast live internationally as part of Telefutura's Friday night professional boxing series.
The newly remodeled Aragon Ballroom is located at 1106 W. Lawrence Ave. near the corner of Lawrence and Broadway in Chicago's Uptown neighborhood and is easily accessible, just 4 blocks west of Lake Shore Drive and just 4 miles east of the Kennedy expressway. There are three large parking lots located within a 1/2 block of the Aragon Ballroom. Additionally, the Howard Street Blue Line stops just across the street. Doors will open at 6pm with the first bell at 7pm.
Headlining the action packed card is the American debut of super-bantamweight Ricardo "PIOLO" Castillo, 12-2 (6KO's) of Mexicali, Mexico as he squares off in a scheduled ten rounder against WBO Latino Champion, Edel Ruiz, 24-12-3 (13KO's) of Los Mochis, SI, Mexico. Castillo will be accompanied to the ring by his brother, World Lightweight Champion Jose Luis Castillo.
In the co-main event of the evening, one of Chicago's most popular fighters, middleweight "MACHO" Miguel Hernandez, 14-1 (9KO's), battles hard swinging local veteran "MARVELOUS" Shay Mobley, 7-4-1 (2KO's), of One In a Million Inc.in a scheduled eight rounder.
The huge undercard bouts include;
Carlos Molina vs TBA, six rounds, junior middleweights
Frankie Tafoya vs TBA, four rounds, featherweights
Ottu Holified vs. Allen Medina, four rounds, middleweights
Francisco Rodriguez vs. LaShaun Blair, four rounds, bantamweights
Rita Figueroa vs. Sarina Hayden, four rounds, junior welterweights
Said Dominic Pesoli, President of 8 Count Productions, "it was a terrific evening last month and our fans were thrilled to be at the Aragon to watch David, Speedy and Luciano. David Diaz's fight against Jaime Rangel was a fight people will talk about for a long time. Our commitment to our fans is to make every event of ours better than the last one. This main event is terrific, both guys are very tough Mexicans who won't take a step back.
The fans love Miguel and Mobley figures to be a very tough opponent. Him and David Estrada had a six round war last June at our show. And the undercard showcases a lot of new, younger talent that is coming out of Chicago right now. Tafoya and Holifield have both had very successful beginnings to their careers and Francisco Rodriguez comes with fantastic amateur credentials and David Diaz says he has all the talent to be a great pro."
"We've got big plans for 2005 and this show should take up right where last months show left off. The huge crowd loved the action last time and I'm sure they'll say the same thing this time."