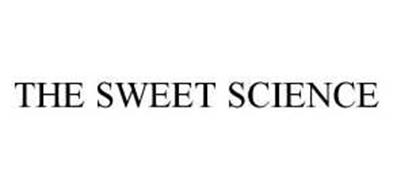 Who's the "Next Great Champ"?
I doubt we'll ever find out, after the Fox Network's over-hyped boxing "reality TV" show debuted on September 7. The ratings were poor, just 5.2 million, which was only half of what CBS televison did with their "reality" hit, "Big Brother." The "Next Great Champ" finished just fourth in its time slot, according to the Nielsen ratings, which are the Bible of the television industry. Women in the important 18-49 demographic wanted nothing to do with the farce, and Fox spokesman Scott Grogin admitted, "After all the commotion surrounding the show, we're disappointed with the initial rating."
Supposedly, there are nine more episodes to go, but the "Next Great Champ" is already reeling like a punch-drunk club fighter. Give it two more episodes before it's flat on its back, and Fox throws the towel in.
Boxing insiders thought this show would help the Fight Game, and enable it to bust back into network TV, but the "Next Great Champ" has about as much to do with real boxing as "Judge Judy" has to do with the Supreme Court.
Supposedly, the survivor of the twelve-man elimination tourney will get $750,000, and a shot at a "WBO world championship," but how can you possibly take a complete novice and, in ten weekly shows, groom him for boxing stardom?
"I'm knocking on the door of greatness," claims Rene Armijo, one of the twelve participants.
Oscar De La Hoya lent his prescence to this melodramatic fraud, and so did "legendary trainers" Lou Duva and Tommy Brooks. Director Brian Smith uses a lot of ridiculous "jump cuts," so it's impossible to really discern how good any of the boxers are. One second, he's focusing on a fighter throwing a combination, the next millisecond he's on the "crowd" or the fighter's feet. This is supposed to be "reality TV," but he's even thrown in sound affects. Too bad we don't have interactive television: he could pass out LSD.
Smith knows nothing about boxing, but tried to milk every shred of human emotion, and it comes off about as real as the soap operas women watch in the afternoon. Naturally, fighters have to show "personality" or viewers don't know who to root for, but under Smith's crude direction and lousy editing, the "good guy – bad guy" thing is absurd.
"I'm looking to crack ribs, break noses. I will get pleasure from his pain," says one boxer, which sounds like dialogue scripted by some studio hack.
The resident "bad guy" is David Pareja. Pareja is from Chicago, or at least fought in the Chicago Golden Gloves, though you'd never know from the paucity of information you're given. He reeks of arrogance and says things like, "I will get absolutely every fighter's respect…including Oscar De La Hoya's."
When the twelve competitors get to the loft-like dormitory where they supposedly live and train, Pareja starts bitching because there's no "jacuzzi or hot tub."
Maybe where he comes from they have Perrier in the water bottles and the speed bags are made of Gucci leather, but also throws in a bit of racism, boasting about being a "pretty white" boy who's not scared of someone black and ugly from the ghetto.
Pareja's much older looking wife also plays her part and reeks of greed. "I want you to bust him up," she says, before her young husband's first fight.
Before the actual fisticuffs could begin, De La Hoya gives his motivational speech, and then they all take a run that's supposedly to conjure up images of "Rocky." Brooks, who comes off like a Marine Corps drill instructor, barks, "Time for your first competition."
After being hoisted up toward the rafters, the participants are forced to hang upside down like carcasses of beef and do situps. It's a tough exercise, but under the laughable editing of Smith, the guys were shown wrapping their hands. Maybe the great unwashed masses don't notice, but fighters wrapping their hands to do sit-ups is about as realistic as watching the Bolshoi Ballet perform "Madam Butterfly" in combat boots.
"Remember, people, you're rating is everything!" bellows Duva, as he's flanked by Brooks and De La Hoya.
As the sweaty bodies hang upside down, and are cheered on, doing a fast series of situps in 90 seconds, the winner will get $10,000 — and a number one rating. What's that got to do with fighting? Who knows, who cares. This is "reality TV."
"You have no idea of what agony I'm going through. My abs are killing me," moans Arsenio Reyes to his younger brother.
When the beef is finally hoisted down, Brooks, playing his role to the hilt, tells competitor Jimmy Mince that 28 out of the thirty situps he did don't count, because he cocked a leg and somehow pulled himself up. In the confab between Brooks and Duva, Tommy "angrily" wants to kick Mince out of the competiton because he doesn't like cheaters. Of course, Lou Duva never cheated in his life…
After a final showdown, between Pareja and Paul Scianna, who were previously tied, Brooks, full of pregnant pauses, like he's doing Hamlet, tells a waiting world that Pareja did 25, Scianna 24.
That earns the mouthy "bad guy" $10,000, but the rest of the fighters have to be ranked. Pareja is rated number one, by virtue of his victory, while Otis Griffin is 2nd, followed by Mike Vallejo, Scianna, Fred Bachman, Armijo, Gilbert Zaragoza, Mohammad Elmahmoud, Luis Corps, Lawrence Alonzo, Mince, and Arsenio Reyes, who is 12th and last. According to rules of the competion, the first three guys can get $25,000 if they win their next fight, but the twelfth guy, the doormat in the rankings, has to fight one of the first three and win — or he's eliminated. And he gets nothing.
As Reyes tearfully tells his brother, he feels like going home, his brother admits to the audience that Arsenio isn't mentally tough and he lacks courage. Arsenio tearfully tells his brother he can't go home and have his mother support him anymore. Apparently, the 28-yearold hasn't thought of getting a job, but in the final confrontation to choose his opponent, Reyes has to painfully choose who he'll fight, in front of the other eleven boxers and their wives or girlfriends. Reeking of melodrama, Reyes rules out Vallejo, whose girlfriend looks on imploringly, then laughs and cries in genuine emotion, because Reyes and Vallejo are long-time friends.
Milking this for everything it's worth, Reyes then says something no boxer, or street fighter, would ever say, before he chooses Pareja: "(If) I'm going to get my head beat in, it'll be by the number one guy."
According to veteran fight figure Jack Cowen, who holds the franchise for the Chicago Golden Gloves, "Pareja is just an ordinary kid. He's nothing special."
But the audience never knows that, and Reyes is actually bawling, and seems more like an accountant than a would-be fighter. The preposterous melodrama is revved up by "ringside" announcer Rich Rose, who does the blow-by-blow, all the time "questioning his heart, his character, his manhood." Once the bell actually rang, in the loft made to look like a fight arena, Reyes swarmed and banged ahead, though it's hard to tell from the way it was edited, but he seemed to be winning the first two rounds. Pareja's corner told him after the third, "You haven't been effective at all."
Pareja landed a couple of solid shots in the fourth, but so did Reyes, yet after another impossibly long, Shakespearean pause, the winner of this four-rounder was announced as Pareja!
As Reyes exits the ring, he symbolically hangs up his gloves, while the nasty Pareja is another $25,000 richer, but what makes this whole thing so unbelievable is that of all the participants, incredibly, "crybaby" Reyes had the most experience as a professional fighter! According to BoxRec.com, Reyes was a 28 year old light heavy, who was 2-0, with two Ko's, but hadn't fought in four years. Only Zaragoza and Armijo had pro fights, according to BoxRec.com, and they'd won their only encounters. Yet, viewers never knew this.
The rest of these guys had yet to throw a punch for pay. Furthermore: how was this supposed to be an elimination tourney?
Armijo is a welter; Zaragoza is a cruiser; while Reyes was a super middleweight in his two pro fights.
Can't Duva, Brooks or De La Hoya tell the difference?
A couple of years ago, the California commission shamed the sport by allowing "Celebrity Boxing" to proceed, but the stench is already in the air, and prior to this broadcast, the Los Angeles Times filed a legal challenge that will be heard on September 27 to see "whether the State Athletic Commission puts the interest of boxing promoters and reality TV shows over the interest of the public."
It's one thing not to release the names of the winners. That would kill the show. But different weight classes? Has somebody gone crazy?
There's got to be an investigation. This whole thing stinks.
2004 Boxing Pound for Pound List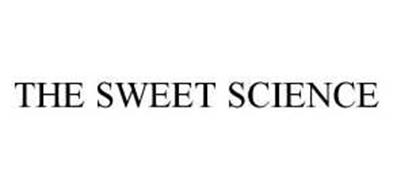 The final boxing pound-for-pound list of the year for 2004.
1. Bernard Hopkins: The top guy from beginning to end, Hopkins took care of Oscar De La Hoya with a body shot in the biggest fight of 2004. Now, he'll wait for Jermain Taylor to progress a little further, or he'll go the rematch route with Felix Trinidad. Either way, Hopkins stands to earn a lot of money in 2005 and extend that all-time middleweight reign.
2. Floyd Mayweather: How long has it been since we've seen Mayweather in a meaningful fight? Certainly not in 2004, when he outpointed the difficult DeMarcus Corley. He's slated for a January outing against a no-name. Enough stalling, already, "Pretty Boy". Fight someone we care about (preferably Kostya Tszyu), or you'll lose your #2 position sometime in 2005.
3. Felix Trinidad: "Tito" stormed back with a magnificent knockout of Ricardo Mayorga in 2004, and now hopes to capitalize on it with big money fights. He'd like nothing more than a rematch with his only conqueror, Hopkins, but he may also opt for old nemesis Oscar De La Hoya. Either way, Trinidad is sure to fight a big fight sometime in the coming year.
4. Kostya Tszyu: What a difference one fight makes. As recently as late October, the boxing world was wondering whether Tszyu was even serious about the sport anymore. We found out with a second round demolition of Sharmba Mitchell. And that made the junior welterweight division very attractive. Tszyu has several options now, including Arturo Gatti and Mayweather or even a hop up to welterweight to challenge Cory Spinks. Let's hope one of them happens in 2005.
5. Manny Pacquiao: Pacquiao fought twice in 2004, and what a fight the first one was. His thrilling war with Juan Manuel Marquez was the best brawl of the year, and there is a chance that the two rivals will go at it again in 2005. If not, Pacquiao has a list full of options: Marco Antonio Barrera, Erik Morales, etc. Pacquiao will fight one of them in the next year.
6. Marco Antonio Barrera: Another guy thought to be washed up when the year started, Barrera resurrected his career for the second time with a masterful victory over Paulie Ayala and a close decision over rival Erik Morales in another great fight. Barrera is obviously shooting for a return with Pacquiao, who decimated him in November 2003. Barrera says it was an off-night. Hopefully, we'll find out if that was the case.
7. Winky Wright: Winky entered the "superstar" realm in 2004 with a pair of decision victories over Shane Mosley. The first was very impressive, as Wright practically shut Mosley out. The second was closer, but proved once again that Winky was the superior fighter. He'd like a shot at Trinidad or Oscar De La Hoya, but neither will happen. He'd probably be best off shooting for a name like Fernando Vargas or Ricardo Mayorga.
8. Juan Manuel Marquez: After several years on the outside looking in, Marquez is finally in a position to make some money after his courageous performance against Pacquiao. He rose from three first-round knockdowns to wage the fight of his life in a fight that was ruled a draw. It would also be interesting to see Marquez against countrymen Barrera and Erik Morales.
9. Erik Morales: "El Terrible" fought another great fight against Barrera, but, again, it was in a losing cause. He has now lost two of three to his fierce rival, and probably wants nothing to do with him anymore. But, eventually, talk of Barrera-Morales 4 will come up again. In the meantime, Morales could shoot for Pacquiao or Marquez.
10. Glencoffe Johnson: The newest entry, Johnson pumped some life into boxing in 2004 with a pair of upsets of Roy Jones Jr. and Antonio Tarver. Now, he's set to make some really big money in rematches with either, or a shot at old conqueror Hopkins. Either way, Johnson is better than anyone imagined.
11. Jose Luis Castillo: Castillo made some comeback noise of his own in 2004, beating Juan Lazcano for his old vacant title and decisioning Joel Casamayor for another big win. He says he wants Kostya Tszyu next, and if that materializes, boxing fans will be in for a treat. If not, Castillo vs. Diego Corrales is a great fight.
12. Oscar De La Hoya: Hard to erase that picture of De La Hoya grimacing in agony courtesy of a Hopkins shot to the ribs, but the "Golden Boy" had no business fighting at 160 pounds. He should drop down to junior middle or even welterweight again if he has any hope of regaining his past form. But 2005 could be the final year for one of boxing's all-time great attractions.
On the brink: Antonio Tarver, Diego Corrales, James Toney
Heavyweight Joe Mesi Bringing Lawsuit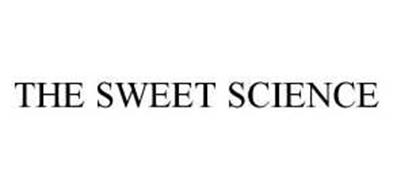 As reported by the Buffalo News, Joe Mesi is suing the New York State Athletic Commission and the MRI center that conducted tests on the heavyweight boxer after his bout with Vassiliy Jirov. Mesi reportedly suffered brain injuries in the Jirov bout, which has left his boxing status uncertain.
The lawsuit alleges Mesi's medical records were improperly released to the NYSAC. The records, the lawsuit goes on to allege, were then released to the media, prejudicing Mesi's right to have his status reviewed by the appropriate boxing authorities.
The lawsuit does not seek specific monetary damages, as the extent of damages will be affected by whether Mesi is able to resume his career as a leading heavyweight contender.
Mesi hopes to have his status reviewed by the Nevada State Athletic Commission within the coming month. The ruling of the NSAC promises to be key in whether Mesi will be able to resume his boxing career.
The Best in Chicago Boxing Returns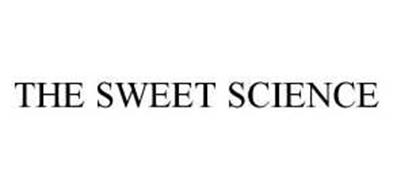 Dominic Pesoli's 8 Count Productions and Bob Arum's Top Rank Incorporated along with Miller Lite presents SOLO BOXEO DE MILLER, THE ARAGON RUMBLE, another installment of The Best in Chicago Boxing on Friday, January 14th, broadcast live internationally as part of Telefutura's Friday night professional boxing series.
The newly remodeled Aragon Ballroom is located at 1106 W. Lawrence Ave. near the corner of Lawrence and Broadway in Chicago's Uptown neighborhood and is easily accessible, just 4 blocks west of Lake Shore Drive and just 4 miles east of the Kennedy expressway. There are three large parking lots located within a 1/2 block of the Aragon Ballroom. Additionally, the Howard Street Blue Line stops just across the street. Doors will open at 6pm with the first bell at 7pm.
Headlining the action packed card is the American debut of super-bantamweight Ricardo "PIOLO" Castillo, 12-2 (6KO's) of Mexicali, Mexico as he squares off in a scheduled ten rounder against WBO Latino Champion, Edel Ruiz, 24-12-3 (13KO's) of Los Mochis, SI, Mexico. Castillo will be accompanied to the ring by his brother, World Lightweight Champion Jose Luis Castillo.
In the co-main event of the evening, one of Chicago's most popular fighters, middleweight "MACHO" Miguel Hernandez, 14-1 (9KO's), battles hard swinging local veteran "MARVELOUS" Shay Mobley, 7-4-1 (2KO's), of One In a Million Inc.in a scheduled eight rounder.
The huge undercard bouts include;
Carlos Molina vs TBA, six rounds, junior middleweights
Frankie Tafoya vs TBA, four rounds, featherweights
Ottu Holified vs. Allen Medina, four rounds, middleweights
Francisco Rodriguez vs. LaShaun Blair, four rounds, bantamweights
Rita Figueroa vs. Sarina Hayden, four rounds, junior welterweights
Said Dominic Pesoli, President of 8 Count Productions, "it was a terrific evening last month and our fans were thrilled to be at the Aragon to watch David, Speedy and Luciano. David Diaz's fight against Jaime Rangel was a fight people will talk about for a long time. Our commitment to our fans is to make every event of ours better than the last one. This main event is terrific, both guys are very tough Mexicans who won't take a step back.
The fans love Miguel and Mobley figures to be a very tough opponent. Him and David Estrada had a six round war last June at our show. And the undercard showcases a lot of new, younger talent that is coming out of Chicago right now. Tafoya and Holifield have both had very successful beginnings to their careers and Francisco Rodriguez comes with fantastic amateur credentials and David Diaz says he has all the talent to be a great pro."
"We've got big plans for 2005 and this show should take up right where last months show left off. The huge crowd loved the action last time and I'm sure they'll say the same thing this time."