The Showdown: Sugar Ray Leonard vs. Thomas Hearns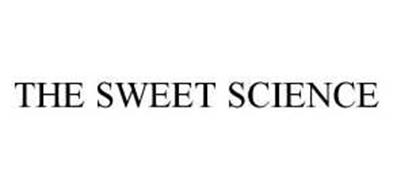 (In Part 1 of this series Randy Gordon chronicled the build up to Leonard-Hagler)
"The Showdown", as promoter Dan Duva named it, or "Superfight," as so many fans and members of the media so rightfully called it, was minutes away from starting.
Thomas Hearns entered the ring first.  He was loose.  Sweat glistened off his lean, rail-thin and almost weak-looking 147-pound body.  Yet, despite his lack of musculature, there was no getting away from the fact he was crushing welterweights with relative ease.  Only two out of 32 opponents had lasted the distance with him.  Both of them took such a beating over 10 rounds that they would have been better off being knocked out.    He had won the title from Pipino Cuevas 13 months earlier.  In that fight, Hearns used a frightening right hand to lay the rugged Mexican face down and out in round two.
Hearns was taller than Leonard by nearly four inches, outreached him, outgunned him in the power department and seemed to be near Leonard's equal in speed.  That's why Hearns was made a 6 ½ -5 favorite.  That's why I bet my moustache of 10 years on  with a  friend that Hearns would win.
On the back of Leonard's robe was the word "DELIVERANCE."  Nobody realized it, but that word conveyed the feelings Leonard carried into this fight.  So many fans and members of the boxing press thought he was nothing more than a fluffed-up media darling and pretty boy.  Leonard was out to prove them wrong.
For the first two rounds, Hearns patiently stalked Leonard, who bounced left, then right, then back again, never giving "The Hitman"—one of Hearns' two nicknames—a clear shot at him with his vaunted, powerful right.  When Hearns did land, it was with a stinging left jab to the face.
By the third round, a small mouse appeared under Leonard's right eye.  It was in that round that Leonard absorbed, for the first time in the fight, a sharp right to his chin.  Hearns had landed what looked to be his "Sunday Punch," but Sugar Ray was still on his feet.
The temperature inside the ring was close to 130 degrees. It was around 35-40 degrees cooler at our ringside positions, and all of us at ringside were drenched in sweat.
"How could these two fighters possibly be performing at this level under such extreme conditions?" we wondered.
Late in round three, Leonard turned his laser hands loose, scoring with a fast combination to the head.  Hearns looked surprised, though not hurt, by the assault.  Then he continued to pursue Leonard.  As Hearns pressured him, Leonard danced and made Hearns miss.
At the end of the round, Leonard threw his hands into the air as if in victory.  For him, the round was a positive step.  He now knew, not only that he could win, but that he would win.
Rounds four and five were much like the first two—with Hearns pursuing behind controlled aggression and a long, hard, steady jab to Leonard's puffing left eye.
Round six would be a turning point in the fight.  Leonard knew he was behind on the scorecards and realized he couldn't allow Hearns to build much more of a lead.  He began to take the fight to the "Motor City Cobra"—Hearns' other popular nickname.  For the first time, Leonard's hand speed was very apparent.  His right shot over Hearns' low-held left.  His left zeroed in on Hearns' just-as-low right.  Hearns was content to keep spearing Leonard with his jab, and the mouse under Leonard's left eye grew nastier and nastier.
Suddenly, Leonard ripped a vicious left hook to the side.  Hearns doubled in agony.
"THE RIBS OF THOMAS HEARNS ARE BROKEN!  THEY ARE BROKEN!" screamed Howard Cosell, who was two seats away from me.
I looked at Cosell and shook my head, trying to tell him I didn't believe Hearns' ribs were broken.  Cosell, however, stayed with his thought.
"THE RIBS OF HEARNS ARE BROKEN, AND HE'S IN BIG TROUBLE!" Cosell announced.
I wrote a note and passed it to the man on my left, ABC-TV's Alex Wallau.
"I don't think the ribs are broken…Wind just knocked out of him."  Wallau nodded.  He kept it to himself, though.  When Cosell said something while on-air, he usually tended to stay with that thought.  There was no way he was going to change his broken rib theory.
At this point, Marv Albert, who was providing between-rounds commentary for closed-circuit viewers (ancestors of pay-per-view buyers) of the "Showdown," hit his "Cough Button," which turned his microphone off.  He leaned over to me and asked, "I can hear Cosell and what he's saying.  Do you think Hearns' ribs are broken?  I shook my head, but told him I'd find out by running over to Hearns' corner and asking Emanuel Steward, Hearns manager and trainer.
Our announcing position was in a neutral corner, and I ran around and over to Hearns' corner.  I waited for Steward to come down and take his corner position on a stool between rounds eight and nine.
"Manny, Howard Cosell is announcing that Hearns' ribs are broken.  Are they broken?  Should we go with that for the closed-circuit telecast?" I asked him.
"They're not broken," Steward told me.  "He had the wind knocked out of him, that's all."
I said "Thank you," and ran back to tell Albert.  He looked at me, anxiously awaiting my answer.
"Steward said they are not broken," I told Albert.  "Hearns just had the wind knocked out of him."
Cosell heard me tell that to Marv.  He leaned in front of Wallau and towards me.
"I'm telling you," said Cosell, "that Hearns' ribs are broken.  It's obvious."
Through the seventh and eighth rounds it certainly looked to be that way.  Every time Leonard moved in close, Hearns would tuck his right elbow in close to his body to protect his side from the onslaught which he knew was coming.
"BODY, RAY, BODY!" screamed a voice from Leonard's corner.  "BODY!
In the ninth round, tired of the beating he was taking, Hearns reverted to becoming the boxer he was as an amateur, when he won almost 170 fights, but knocked out only 11 opponents.
With all that was inside him, he pecked and poked away with jab after jab at Leonard's puffing left eye.  Suddenly, the vaunted slugger had become the masterful boxer.  And just as suddenly, the masterful boxer had become the aggressor.
Leonard's problem was that every time he stepped within range, he got popped by a jab and then his target moved away.  And so it went from the ninth round through the 11th.  Hearns moved and boxed, Leonard pursued and stalked, though rather ineffectively.
Because of the buildup of points early in the fight by Hearns, and because of the success he was having in this portion, it was obvious who was headed towards victory.
However, Emanuel Steward didn't like what he was seeing from his fighter, despite the fact that he was boxing and winning.  The almost-frightened look on Hearns' face told him something.  Steward implored him, "If you're not going to fight, then I'm going to stop it!"
Over in the other corner, Angelo Dundee was even more animated.
"You're blowin' it, son!" he exhorted.  "You're blowin' it!"
Leonard didn't need an explanation.  He came out for the 13th round knowing what he had to do.
He went right after Hearns, whose legs looked wobbly, as much from the blistering heat as from the 36 previous minutes against his WBC counterpart.
Working in close, Leonard leaned on Hearns, who toppled backwards.  Then, in an effort to stay up, his legs entwined with Leonard's and he went down.  He was up right away, but Leonard was on him again.  This time, "The Hitman" was hit.  Again and again.  Hearns backed to the ropes.  Then, with Leonard still in pursuit and still throwing, Hearns folded up at the middle and began to slide through the ropes.  He was as much outside the ropes as he was inside them.  Referee Davey Pearl then told Hearns to "get up."
Angelo Dundee was enraged.  He had felt Hearns exiting the ring was because of punches.  He jumped up on the ring apron screaming "Bullshit!"  Pearl was quick and adamant in telling Dundee to get down from the ring apron.
Leonard was quick to pounce back on Hearns.  Another flurry put him down.  This time, Pearl ruled it a knockdown.  Somehow, a weary Hearns managed to rise at the count of nine, just as the bell sounded.
As tired and battered as Leonard was, one glance across the ring let him know that Hearns was in worse shape.  Far worse shape.
Leonard knew this would be the last round of the fight.  So did the 23,615 fans in attendance and millions watching on worldwide closed-circuit.
Leonard doubled his hook to the body and head, following with crisp rights to the head.  Yet, Hearns remained upright.  Leonard punched in volleys, then motioned to Pearl to stop the fight.  When the ref did not end it, Leonard hammered away at Hearns some more.  At that point, at 1:45 of the round, Pearl stepped in a pushed Leonard off of Hearns.
At that point, I was very curious as to which of the two warriors had been leading at the time of the stoppage.  I jumped into the ring and waited until Chuck Hull had made his announcement.
"…NOW THE UNDISPUTED WELTERWEIGHT CHAMPION OF THE WORLD, SUGAR…RAY…LEONARD!"
I then asked the commission member who was holding the three scorecards if I could see them for a moment.  I said I needed the scores for television.  There is no way that commission official should have given them to me without checking with Nevada's Executive Director, first.  But he did.  For some reason, he simply handed them to me.  I scooted across the ring and threw them to Marv Albert, who began to read them to the audience.  Incredibly, all three judges—Lou Tabat, Duane Ford and Chuck Minker—had Hearns ahead.  They had him ahead by four, three and two points, respectively.
Thankfully, the scoring didn't matter.  What mattered was the heart and effort by both of these ring legends.  They were Herculean in both victory and defeat.
And for Ray Leonard, the victory gave him what he had stepped into the ring for, what he wore on his robe:  DELIVERANCE.  The fight also gave credence to him, from that moment forth, to be called "Sugar Ray."  He had certainly earned the name.
EXTRA ROUNDS:
Those dates I put in my previous column.  Did'ja recognize any of them?  The first date was George Foreman KO 2 Joe Frazier (a typo put that date as January 23, when I KNOW it's the 22nd!!!)  The second was Cassius Clay KO 8 Sonny Liston.  Next came Joe Frazier W 15 Muhammad Ali.  Then came Mike Weaver KO 15 John Tate AND Eddie Gregory-Mustafa Muhammad KO 11  Marvin Johnson (same card) and Gerard Odum KO 2 Randy Gordon (where are you, Gerard?).  Following that is Larry Holmes W 15 Ken Norton…Roberto Duran W 15 Sugar Ray Leonard…Sonny Liston KO 1 Floyd Patterson and Mike Tyson KO 2 Trevor Berbick, as well as the assassination of JFK.
Following the Leonard-Hearns fight (the first one, not their draw a wasted eight years later!), I saw the friend with whom I made the bet with.  He looked at me and smiled, then made a shaving motion with his finger under his nose.  What he meant was my moustache, not his.  He didn't have one.  I lost the bet.  I had to shave.  Afterwards, I complied, and told him he could see the results on ESPN the next night from Atlantic City, where Sal Marchiano and I would be.  A red eye would take us from Las Vegas to Los Angeles and across the country to Philadelphia, where we would then rent a car and drive the one hour to Atlantic City.
When we came on the air, my then-four-year-old daughter, Ali, was watching ESPN, waiting for her daddy to appear on the screen.
"Here comes daddy," said her mom.
Ali just stared in disbelief, then broke into tears.
"That's not my daddy!" she sobbed.  In her four years, she had never seen me without a moustache.  That moustache she once knew has made only one, quick appearance, since.
Who would have thought, that almost 23 years to the day of "The Showdown," my Ali would be honeymooning with longtime boyfriend/longer-time friend/new husband, Dave, in Hawaii.
Ahh, the memories are beautiful!
2004 Boxing Pound for Pound List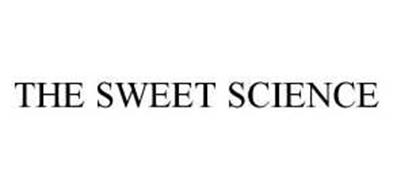 The final boxing pound-for-pound list of the year for 2004.
1. Bernard Hopkins: The top guy from beginning to end, Hopkins took care of Oscar De La Hoya with a body shot in the biggest fight of 2004. Now, he'll wait for Jermain Taylor to progress a little further, or he'll go the rematch route with Felix Trinidad. Either way, Hopkins stands to earn a lot of money in 2005 and extend that all-time middleweight reign.
2. Floyd Mayweather: How long has it been since we've seen Mayweather in a meaningful fight? Certainly not in 2004, when he outpointed the difficult DeMarcus Corley. He's slated for a January outing against a no-name. Enough stalling, already, "Pretty Boy". Fight someone we care about (preferably Kostya Tszyu), or you'll lose your #2 position sometime in 2005.
3. Felix Trinidad: "Tito" stormed back with a magnificent knockout of Ricardo Mayorga in 2004, and now hopes to capitalize on it with big money fights. He'd like nothing more than a rematch with his only conqueror, Hopkins, but he may also opt for old nemesis Oscar De La Hoya. Either way, Trinidad is sure to fight a big fight sometime in the coming year.
4. Kostya Tszyu: What a difference one fight makes. As recently as late October, the boxing world was wondering whether Tszyu was even serious about the sport anymore. We found out with a second round demolition of Sharmba Mitchell. And that made the junior welterweight division very attractive. Tszyu has several options now, including Arturo Gatti and Mayweather or even a hop up to welterweight to challenge Cory Spinks. Let's hope one of them happens in 2005.
5. Manny Pacquiao: Pacquiao fought twice in 2004, and what a fight the first one was. His thrilling war with Juan Manuel Marquez was the best brawl of the year, and there is a chance that the two rivals will go at it again in 2005. If not, Pacquiao has a list full of options: Marco Antonio Barrera, Erik Morales, etc. Pacquiao will fight one of them in the next year.
6. Marco Antonio Barrera: Another guy thought to be washed up when the year started, Barrera resurrected his career for the second time with a masterful victory over Paulie Ayala and a close decision over rival Erik Morales in another great fight. Barrera is obviously shooting for a return with Pacquiao, who decimated him in November 2003. Barrera says it was an off-night. Hopefully, we'll find out if that was the case.
7. Winky Wright: Winky entered the "superstar" realm in 2004 with a pair of decision victories over Shane Mosley. The first was very impressive, as Wright practically shut Mosley out. The second was closer, but proved once again that Winky was the superior fighter. He'd like a shot at Trinidad or Oscar De La Hoya, but neither will happen. He'd probably be best off shooting for a name like Fernando Vargas or Ricardo Mayorga.
8. Juan Manuel Marquez: After several years on the outside looking in, Marquez is finally in a position to make some money after his courageous performance against Pacquiao. He rose from three first-round knockdowns to wage the fight of his life in a fight that was ruled a draw. It would also be interesting to see Marquez against countrymen Barrera and Erik Morales.
9. Erik Morales: "El Terrible" fought another great fight against Barrera, but, again, it was in a losing cause. He has now lost two of three to his fierce rival, and probably wants nothing to do with him anymore. But, eventually, talk of Barrera-Morales 4 will come up again. In the meantime, Morales could shoot for Pacquiao or Marquez.
10. Glencoffe Johnson: The newest entry, Johnson pumped some life into boxing in 2004 with a pair of upsets of Roy Jones Jr. and Antonio Tarver. Now, he's set to make some really big money in rematches with either, or a shot at old conqueror Hopkins. Either way, Johnson is better than anyone imagined.
11. Jose Luis Castillo: Castillo made some comeback noise of his own in 2004, beating Juan Lazcano for his old vacant title and decisioning Joel Casamayor for another big win. He says he wants Kostya Tszyu next, and if that materializes, boxing fans will be in for a treat. If not, Castillo vs. Diego Corrales is a great fight.
12. Oscar De La Hoya: Hard to erase that picture of De La Hoya grimacing in agony courtesy of a Hopkins shot to the ribs, but the "Golden Boy" had no business fighting at 160 pounds. He should drop down to junior middle or even welterweight again if he has any hope of regaining his past form. But 2005 could be the final year for one of boxing's all-time great attractions.
On the brink: Antonio Tarver, Diego Corrales, James Toney
Heavyweight Joe Mesi Bringing Lawsuit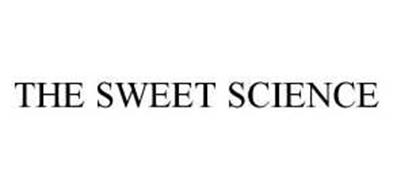 As reported by the Buffalo News, Joe Mesi is suing the New York State Athletic Commission and the MRI center that conducted tests on the heavyweight boxer after his bout with Vassiliy Jirov. Mesi reportedly suffered brain injuries in the Jirov bout, which has left his boxing status uncertain.
The lawsuit alleges Mesi's medical records were improperly released to the NYSAC. The records, the lawsuit goes on to allege, were then released to the media, prejudicing Mesi's right to have his status reviewed by the appropriate boxing authorities.
The lawsuit does not seek specific monetary damages, as the extent of damages will be affected by whether Mesi is able to resume his career as a leading heavyweight contender.
Mesi hopes to have his status reviewed by the Nevada State Athletic Commission within the coming month. The ruling of the NSAC promises to be key in whether Mesi will be able to resume his boxing career.
The Best in Chicago Boxing Returns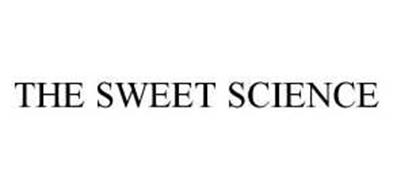 Dominic Pesoli's 8 Count Productions and Bob Arum's Top Rank Incorporated along with Miller Lite presents SOLO BOXEO DE MILLER, THE ARAGON RUMBLE, another installment of The Best in Chicago Boxing on Friday, January 14th, broadcast live internationally as part of Telefutura's Friday night professional boxing series.
The newly remodeled Aragon Ballroom is located at 1106 W. Lawrence Ave. near the corner of Lawrence and Broadway in Chicago's Uptown neighborhood and is easily accessible, just 4 blocks west of Lake Shore Drive and just 4 miles east of the Kennedy expressway. There are three large parking lots located within a 1/2 block of the Aragon Ballroom. Additionally, the Howard Street Blue Line stops just across the street. Doors will open at 6pm with the first bell at 7pm.
Headlining the action packed card is the American debut of super-bantamweight Ricardo "PIOLO" Castillo, 12-2 (6KO's) of Mexicali, Mexico as he squares off in a scheduled ten rounder against WBO Latino Champion, Edel Ruiz, 24-12-3 (13KO's) of Los Mochis, SI, Mexico. Castillo will be accompanied to the ring by his brother, World Lightweight Champion Jose Luis Castillo.
In the co-main event of the evening, one of Chicago's most popular fighters, middleweight "MACHO" Miguel Hernandez, 14-1 (9KO's), battles hard swinging local veteran "MARVELOUS" Shay Mobley, 7-4-1 (2KO's), of One In a Million Inc.in a scheduled eight rounder.
The huge undercard bouts include;
Carlos Molina vs TBA, six rounds, junior middleweights
Frankie Tafoya vs TBA, four rounds, featherweights
Ottu Holified vs. Allen Medina, four rounds, middleweights
Francisco Rodriguez vs. LaShaun Blair, four rounds, bantamweights
Rita Figueroa vs. Sarina Hayden, four rounds, junior welterweights
Said Dominic Pesoli, President of 8 Count Productions, "it was a terrific evening last month and our fans were thrilled to be at the Aragon to watch David, Speedy and Luciano. David Diaz's fight against Jaime Rangel was a fight people will talk about for a long time. Our commitment to our fans is to make every event of ours better than the last one. This main event is terrific, both guys are very tough Mexicans who won't take a step back.
The fans love Miguel and Mobley figures to be a very tough opponent. Him and David Estrada had a six round war last June at our show. And the undercard showcases a lot of new, younger talent that is coming out of Chicago right now. Tafoya and Holifield have both had very successful beginnings to their careers and Francisco Rodriguez comes with fantastic amateur credentials and David Diaz says he has all the talent to be a great pro."
"We've got big plans for 2005 and this show should take up right where last months show left off. The huge crowd loved the action last time and I'm sure they'll say the same thing this time."