THE KIMBALL CHRONICLES: Hall Of Fame Weekend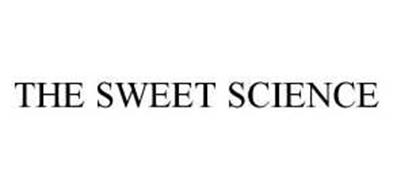 CANASTOTA, New York — You might think that, particularly for someone who makes his living around this sport, a visit to the Boxing Hall of Fame would rate pretty high on a list of Things To Do Before You Die, but it had somehow eluded me until now.
In my newspapering days the IBHOF induction weekend usually conflicted with baseball or the US Open, and sometimes both, and since my retirement, there have been conflicts as well. If Miguel Cotto wasn't headlining a Top Rank card at the Garden, then Mike Tyson was fighting Kevin McBride in Washington. Throw in my lack of enthusiasm for some of the dubious inductees the HoF has chosen to immortalize and the fact that Canastota is, let's face it, pretty damned hard to get to by any conventional means of transportation, and my record of perfect non-attendance had Ed Brophy wondering whether he'd personally offended me.
Alex Skutt, the American publisher of my book FOUR KINGS, also co-edits and publishes, in conjunction with the IBHOF, the BOXING REGISTER. Shortly after FOUR KINGS came out in the US last fall, Alex offered to arrange a reading and booksigning at the Hall of Fame on induction weekend. I'd tentatively agreed then, and when in the meantime a trio of my oldest and dearest friends — Bobby Goodman, Hugh McIlvanney, and Larry Merchant – were named to the Class of '09 and the deal was sealed.
I'd even considered flying back to New York on Saturday and then back up again on Sunday morning, but Woodsy let me off the hook agreed to stay in New York and cover the fight at the Garden. In the meantime, a new wrinkle had developed several months ago when the Boxing Writers Dinner was shifted from an originally contemplated April date to June 12. I had multiple duties attendant with that function, so if Cotto-Clottey had become the first casualty of my getting to the IBHOF weekend, sleep became the second.
The alarm went off at 4:30 am Saturday morning, allowing time for a shower and a substantial caffeine infusion before heading off to JFK and the plane to Syracuse, where I picked up a rental car.
As I passed through the toll booth at the Canastota exit and glanced off to the right I noticed a large parking lot and several small white tents and reminded myself that if I had time I should drop by the farmer's market to pick up some corn and tomatoes later in the day. It wasn't until I reached a Maginot line of orange cones at next the intersection and asked the guy directing traffic for directions to the Boxing Hall of Fame that I learned I'd just driven past it.
"Oh, that's what those tents were for!"
The stage from which I was to deliver my ringside lecture appeared to be empty, but a smattering of folks seemed to be in the audience. Once I presented myself at the museum I learned that two scheduled morning speakers, Lou Duva, and George Chuvalo, hadn't materialized, and the HoF folks were in the process of re-jiggering the a.m. portion of the program. I was presented with my credentials and a press kit summarizing the weekend.
John H. Stracey, the Englishman whose reign as welterweight champion in the mid-1970s spanned the eras of Jose Napoles and Carlos Palomino, was asked to take a turn on stage and happily complied. Ex-champions are more than welcome at Canastota on induction weekends, whether they're HoF members or not, and even though he has yet to be elected, Stracey has flown over for the festivities on a number of occasions. Truth be known, he's probably as deserving as several who have been enshrined.
ESPN was broadcasting from a tent on the far side of the grounds, and I spotted Angelo Dundee being interviewed. I ambled over in that direction and when Angelo spotted me he blurted out my name and, momentarily forgetting he was still on the air, rushed out to hug me while still tethered to his headset.
A producer reeled him in. I decided to wait until they cut to a commercial break before exchanging any further pleasantries.
I wandered back over toward the Pavilion, where Stracey was now entertaining questions from the audience, and got there just in time to hear him asked his opinion of The Ring Magazine Championship belts.
"I think they're absolutely preposterous," replied John H. "They might have meant something in Sugar Ray Robinson's day, when there was only one champion, but they're administered now as part of a money-making machine for Oscar De La Hoya's company."
I was too far from the stage for Stracey to see it, but at that point I threw him a wink and a silent thumbs-up.
Stracey is known for his candor. He's been a longtime Ricky Hatton backer, has traveled over for the British icon's big fights here, and even sat with Hatton's parents and fiancée at the Pacquio fight a month earlier, but he wasn't about to make excuses and doesn't think Ricky should fight again.
"He has some talent but he drinks 15 or 16 pints of Guinness every night and you just can't do that," said Stracey. "He gets up to 185 pounds and then when a fight comes along he has to lose all that weight and it takes a toll. He could get away with it when he was facing lesser fighters but that's no way to prepare to fight a Floyd Mayweather or a Manny Pacquiao."
In Stracey's view Hatton is financially secure enough that there's no earthly reason for him to look for easier fights, and the hard ones will only be harder now, with little reason to suspect the same result wouldn't inevitably obtain.
"What about if Hatton just fought at something closer to his walking-around weight?" asked someone in the audience.
"He couldn't do that," snorted Stracey. "At 175 pounds Ricky would just be fat."
# # #
Around 11 am Joey Sioto, who was moderating the interviews at the pavilion, approached with a suggestion. Would I mind joining Stracey for half an hour so before my presentation to participate in some general boxing chit-chat before segueing into the FOUR KINGS part of the program at 11:30?
Of course I didn't mind; put me in, coach! We wound up talking a lot about Muhammad Ali, then and now.
Joey kept things moving along with interesting questions, and of course this is the perfect audience to work in front of – knowledgeable yet curious and engaged. And when it came time to move on to FOUR KINGS, ironically, it wasn't the moderator but John Stracey who provided the seamless transition.
A few months earlier Marvelous Marvin Hagler had appeared with Stracey at an event in England. On the plane from Milan to London he found himself by chance seated next to a guy who was reading FOUR KINGS. The guy was apparently so engrossed in the book that it was well over an hour before he even looked up to steal a glance at his seat-mate and the penny finally dropped. Somewhere over France the guy's eyes started wandering from the book to Hagler and back again until Marvin finally broke out laughing and confirmed his identity. Then he signed the book for his fellow passenger.
As grateful as I was to have Stracey riding as co-pilot I had a twinge of trepidation over the selection I'd chosen to read, which wasn't on one of the nine fights between the Four Kings, but about the fight in which Hagler had won the middleweight title, from Alan Minter in London. It occurred to me that this could be a double-edged sword. On one hand, it was nice to have an English boxer there as I recounted Marvin's (and my) adventures in London in a week whose climax came in an ugly, bottle-tossing riot at Wembley Arena on the night of the fight.
On the other hand, this hadn't exactly been the high-point of British boxing history, and while some Brits are downright ashamed of it, others of my acquaintance have tended to minimize it over the years. I've even run into those who maintain to this day that it was Hagler's head, not his fist, that caused the initial cut in the bloodbath (all four of them?) and that hence, Marvin deserved to get pelted with bottles.
Fortunately, Stracey seems at peace with the subject. He was there that night, in fact, and the only amplification he offered to my account was his impression that it was "a very small segment" of the crowd that instigated the disgraceful behavior. I'm willing to concede that possibility, but since many of the others had nearly full cases of beer on hand and not much else to do with it, they pretty quickly, and enthusiastically, joined in on the target practice.
As with just about any audience I've addressed over the past year, there was the predictable debate over the Leonard-Hagler decision. I've said time and again that you could walk into any barroom in America 22 years later and find the clientele split 50- 50 on the issue, and this audience was no exception. Considering the high passions that run on both sides, the discussion was conducted with an absence of rancor.
At the conclusion of the lecture, I was immediately surrounded by several members of the audience who wanted to keep the conversation going. One of the IBHOF volunteers eventually led me away to one of the tents, where I signed books and chatted with the fans for another half hour.
One guy even handed me a sharpie and a first-day commemorative Sugar Ray Robinson envelope he'd just purchased at the Hall of Fame.
"Let me get this straight," I asked him. "You have this nice Sugar Ray Robinson cover and you want to f— it up by having me write on it?"
*Yes," he replied, so I did.
Alex Skutt's wife Carol had arrived to lead me over from the Museum to the gym at Canastota High School, where Alex had a table at the memorabilia show. Once we got there, Alex, his son Ethan, and I left Carol to man the table and headed downtown for a quick bite to eat at the Three Pines Inn. In the parking lot we ran into Jack Obermeyer and Jeff Jowett. Those world travelers make an annual Induction Weekend trek, and have it pretty well down pat. "We're heading over to the golf course now," they explained. "Most of the boxers will just be finishing up."
# # #
We'd just returned from the Three Pines when Carol rang Alex on his cell phone to tell him Stanley Christodoulou was waiting for us at the McBooks table. The Hall of Fame referee, an old friend of nearly 30 years' standing, had made his annual pilgrimage to Canastota with his son Harry.
"I bought six copies of FOUR KINGS in London and gave them all to friends in South Africa," Stan explained, "but this time I want you to sign my own personal copy."
Christodoulou was the centerpiece of a controversial episode recounted in FOUR KINGS. He was originally named to referee the 1983 Hagler-Duran fight at Caesars Palace, but the WBC, which was boycotting South Africa, leaned on the Nevada Commission to have him replaced. This resulted in a comedy of errors in which they tried to replace him with two of the proposed judges, both of whom turned out to have such poor officiating records they couldn't possibly have been used, as well as a Mexican referee who was flown in and almost immediately disqualified when his first phone call was to Duran's room. In the end it turned out Christodoulou had dual citizenship, and after his second passport was overnighted to Vegas it was announced that the fight would be refereed by "Stanley Christodoulou, of Greece."
When he was inducted into the IBHOF in 2004, Stan had several commemorative medals struck and made into souvenir key chains. He presented me with one of them after I signed his book.
There is a mention in FOUR KINGS of Tommy Hearns emerging from his 1979 bout against Alfonso Hayman at the Spectrum with two sore hands. "[Emanuel] Steward blamed the 'cheap gloves' provided by [Russell] Peltz and vowed never to fight for him again," the book reads.
By and large a FOUR KINGS fan, Peltz objected to the characterization when the book came out. "That wasn't the reason Hearns never fought in Philly," he protested. "I didn't say it was," I replied. "I'm just the messenger, and that is what Emanuel said at the time."
A few aisles away at the memorabilia show, Russell Peltz was unpacking dozens of black boxing gloves and stacking them on his table.
"Hey Russell," I called over cheerfully. "Are those the 'cheap gloves'?"
They announced my presence and installed me at a table up front. A few people came by with copies of FOUR KINGS they wanted signed. Others stopped just to talk boxing, and since I was clearly going to have a lot of time on my hands I was agreeable.
I couldn't help but notice that there was a long queue that began behind a roped-off barrier ten feet away and snaked halfway across the gym. Its members were clutching gloves, programs, and posters. They didn't seem to be making much headway, so I asked the volunteer who was handling the public address system, what the deal was.
"They're lined up for the next celebrity signing," Vince explained. "Some of them have been in that line for over an hour. Orlando Canizales and Brian Mitchell were here signing earlier in the day, and so were some of the other Hall of Famers and champions. This place closes in… (he glanced at his watch, which said 3) another hour, and Lennox Lewis still hasn't appeared, so they're sort of hoping he'll show up between now and four."
Vince had just finished his explanation when there was a bustle of activity outside the tent, and shortly thereafter Federico Castelluccio took his place at the opposite end of the autograph table from me. Vince dutifully announced that the actor, who played the hitman Furio Giunta on "The Sopranos" (and who had been invited to share the duty of Grand Marshal for Sunday's parade with Burt Young) was ready to sign for those waiting in line.
There was more than one crestfallen look on the faces of those who'd been queued up. Federico Castelluccio's autograph might be a desirable commodity among some audiences, but it was plain that for a guy who'd been waiting for Lennox Lewis, getting Federico's Furio Guinta on a pair of boxing gloves was going to be a poor substitute.
I beckoned to Vince and quietly asked him "Can these people just hold their place in line and hope Lennox still shows up, or are they screwed?"
"They're screwed either way," he whispered. "They'd have to get in the back of the line again, and besides, it's getting pretty late. I don't think Lennox is going to get here anyway."
# # #
From the memorabilia show I headed over to the Day's Inn, where most of the inductees and guests had been billeted. When I walked through the door the first guy I ran into was Livingstone Bramble.
In Ireland just a few days earlier I'd had lunch with Bill Barich, who is now living in Dublin. Barich had the distinction of writing the first boxing stories to appear in the New Yorker following a drought of almost a quarter of a century between A.J. Liebling's death and the palace coup that ousted editor William Shawn. (Shawn, famously, loathed boxing but had tolerated what he considered Liebling's "lowlife" pieces.)
With Bloomsday just around the corner Barich had nominated Davy Byrne's pub, a venue immortalized in Ulysses, as the site of our lunchtime rendezvous. Bill revealed that Shawn himself had reluctantly green-lighted one earlier boxing story – on Bramble's 1986 fight against Ray Mancini in Reno, which the New Yorker editor hoped to use as a vehicle for trashing the sport once and for all in light of a then-recent AMA report calling for the abolition of boxing. Barich threw a few bones to the AMA in his story, which Shawn promptly assigned to a medical editor. The New Yorker postponed it several times ("though with each rewrite they did keep sending me checks," revealed Barich) and in the end the magazine never ran it. Barich later found a home for "Never Say Never" in the Missouri Review, and had suggested it as a potential candidate for the boxing anthology John Schulian and I are in the process of compiling.
I'd read that story just a few days before running into the former Ras-I Alujah Bramble in Canastota Saturday afternoon. Now closing in on his 50th birthday, Livingstone still sports dreads emerging from a topknot; it makes him look like he's either auditioning for the role of Queequeg the Harpooner in a remake of Moby Dick, or just another guy walking around Canastota balancing a flower pot on his head. Some of Bramble's more pronounced eccentricities appear to have faded with age. He seemed genuinely curious about the Barich story, and I promised to send him a copy.
"In a way it's more about Mancini, whose last fight that was supposed to have been," I told him, though there are some classic descriptions of Bramble as well. (Asked after the fight why he hadn't used his right more against Mancini, the champion had explained to reporters that it was "because the glove on it had not come from the belly part of the cow."
"Yeah," Bramble chuckled with some amusement. "I actually did say that."
Barich's story had also recalled "Bramble had been invited to train at the MGM Grand Hotel, a monolith out in the desert that had once burned up in a fire, dealing many gamblers the ultimate bad hand, and he was driving the security force crazy. He walked through the casino at all hours with a pet boa constrictor draped around his neck, enjoying the fact that he was pulling off a stunt that no other black dude was ever likely to duplicate. The MGM lion, caged on a lower level of the hotel, caught a whiff of the snake one night and reverted to jungle genotype, roaring and snorting."
"People said that happened, but it wasn't true," said Bramble, who even after the passage of 23 years felt obliged to defend his pet. "My snake was harmless. He never bothered that lion."
Taking my leave of Ras-I Bramble, I phoned Bobby Goodman's room. I've known Bobby for 36 years, since he shepherded me into one of my first title fights – Bob Foster-Pierre Fourie in Albuquerque – and before I stopped drinking (Bobby continues to regard this as an act of betrayal) he, Katz, and I closed more saloons in more cities on more continents than just about any three guys you could think of.
Bobby's induction makes him part of the first father-son team ever inducted into the Hall of Fame. His father, Murray Goodman, had been installed ten years earlier. We phoned Hugh McIlvanney and his lady Caroline, and they joined us in the lobby, but the local saloon, Graziano's, was three blocks away and in short order we decided to postpone social interaction until the following morning. Bobby was fresh off the golf course, and they were all heading off to the Banquet of Champions in Syracuse that night. Since I was almost as much in need of sleep as Bobby was of a shower, we decided to reconnoiter over breakfast the next morning, and I drove back to my motel.
A quick bite was followed by a three-hour nap, and I awoke just in time to watch the Cotto-Clottey fight. Scoring these things off television isn't always reliable, but I thought Cotto did enough to win, or that, at the very least, Clottey didn't do enough over the last few rounds to deserve the win, though there was ample disagreement back in Canastota the next morning. Sentiment seemed to run pretty even both ways. But although both men had entered the ring with belts, there were a lot more Puerto Ricans than there were Ghanians in the audience, and Clottey had to realize that in that atmosphere he had to close the show. Instead, in the pivotal rounds he just quit throwing punches.
# # #
The next morning Hugh, Caroline, Bobby and I ate at the "private breakfast" buffet set up at the Day's Inn. A glance around the room was enough to tell you that it must have been a pretty rough night in Syracuse, but the place gradually began to fill up with Hall of Famers and their families. Merchant eventually arrived, wife and granddaughter in tow. The nerves were setting in; it was evident that Merch, Hughie and Bobby were all fretting to one degree or another over their acceptance speeches.
Marlon Starling wandered in for breakfast. The former two-time welterweight champion has yet to be elected to the Hall of Fame and wonders why, and asked me what I thought. Truth be told, my own idealized version of a Boxing Hall of Fame probably wouldn't include a Marlon Starling, but considering some of the people who are already in this one he wouldn't necessarily be out of place.
This has been an ongoing problem with the IBHOF. At its inception it had to play catch-up, and installed large classes of deserving candidates, but as the years went by there were more openings than deserving candidates. Up until a few years ago there were four new enshrines from the "modern" era each year, and cutting that back to three helped for a while, but three 'automatic' inductions a year is too many. Lennox Lewis was a slam-dunk this year, for instance, but there's a big dropoff from Lennox to Orlando Canizales and Brian Mitchell, the two guys who would go in with him Sunday. Both were world champions and pretty good boxers, but it strikes me that their inclusion tends to dilute the overall product. Brophy and I have been through this before — this isn't supposed to be a Hall of Pretty Good Boxers, and if those two guys are Hall of Famers, then Marlon Starling might be one, too.
Moochie knocked out Mark Breland to win the WBA welter title and then he knocked out Lloyd Honeyghan to win the WBC version. He had 53 fights in all, and, he noted, "the only time I was ever down was in that fight in Atlantic City. Remember that?"
"I remember more about it than you do," I told him.
In 1988 an undefeated Colombian named Tomas Molinares knocked Starling out with a huge punch that came several seconds after the bell had ended the sixth. Although the foul was obvious, referee Joe Cortez counted him out. Not only was Starling knocked unconscious, but as so often happens when a man is separated from his senses by a surprise punch, twisted his leg so grotesquely on the way down that he couldn't have gotten up anyway. How out was he? When he came to, Moochie insisted that he'd never been down. The result was eventually changed to no contest, but Starling lost his title. He had to go win another one.
"No fighter should ever have to leave the ring on a stretcher," said Starling. "You don't come into the ring on a stretcher."
Burt Young and his family were among the late arrivals at the breakfast table.
"Congratulations," I told him. "You get your pick of the donuts nobody else wanted."
# # #
I killed some time walking back over to the museum shop with the Christodoulous, and then returned to the hotel, only to find my way blocked.
"No press allowed," said the volunteer who'd materialized to supervise the security detail. He was unmoved when I told him I'd been coming in and out of the place for two days. He pointed across the parking lot to where Obermeyer and Jowett, who apparently have become accustomed to being treated as lepers, had taken up a discreet position, twenty yards away from the door but well apart from the hordes of collectors and autograph hounds contained in a roped-off area beside the hotel.
Just about then Bobby Goodman materialized and told the security guy I was his guest. On my way back into the hotel, an IBHOF official pulled me aside and suggested that I just hide my press credential, which apparently wasn't good for much anyway.
"A lot of these people with press credentials are also collectors," he explained. "We don't want them bothering the Hall of Famers in here."
"Collector?" I sputtered as I looked around the lobby. Besides Bobby, who wouldn't be one for a few hours yet, the only Hall of Fame member in sight was Bert Sugar. "Did you think I was coming in to get that a——'s autograph?"
By then it was time to start making my way toward town where the Parade of Champions was beginning to assemble. The streets of Canastota were already lined five-deep. Joe Dwyer had already staked out a spot on a street corner, along with Teddy Blackburn. We were shortly joined there by Brian Doogan and Gary Morgan.
The vanguard of the parade looked as if it had been modeled on the "Buckingham Days" parade that serves as the backdrop for the concluding scene in "Mystic River." The entire Canastota Fire Department, along with all of its apparatus, was followed by the Canastota High School Band and then the local constabulary, or at least the ones who hadn't drawn the parade detail — or been called over to the Days Inn to keep the press away from the boxers.
"I guess if your house catches fire in Canastota today you're s— out of luck," I noted, but Dwyer assured me that the fire and police departments would be covered by those of neighboring jurisdictions.
After the Grand Marshals' cars, the first boxer-bearing vehicle to pass into view bore was, of course, Carmen Basilio, whose roots in the area had led to the establishment of the Hall of Fame in the first place. Several others followed hard on its heels. Lennox Lewis' car seemed to take the corner on two wheels and sped out of sight, leaving several frustrated cameramen complaining in its wake.
Bert Sugar has these people completely conned. A guy who's not even allowed through the front door of a Boxing Writers' Association event gets his own car in the Parade of Champions at Canastota.
I hadn't laid eyes on Marvin Hagler in two days, but when his car drove into sight, Marvin's Italian wife Kaye was sitting in the front, while Marvin, accompanied by a bodyguard who appeared to be Furia Giunta's cousin, if not co-worker, was perched on the back seat, waving happily to the crowd.
They nearly drove right past me, but when Marvin spotted me he ordered the car to stop and paused to chat for a few minutes.
"When did you get here," he asked.
"Yesterday," I told him. "Been looking for you but you've been making yourself scarce around this town."
"Yeah, and we have to pack up and leave as soon as the parade is over," said Hagler, who wasn't even staying for the induction ceremony. I told him I'd probably have to cut out before it was over myself if I was going to make my plane.
Marvin asked me where I was living these days.
"New York," I told him.
"That's what I thought," he said. "But aren't we in New York?"
Living in Milan must play hell with a guy's sense of geography.
"Yeah," I said, "but we're about 275 miles from Manhattan."
# # #
Herb Goldman chairs the IBHOF selection committee and on Sunday it fell unto his lot to announce the list of inductees of the deceased persuasion. A ceremony scheduled to begin at 2:30 had gotten underway closer to three, and given the obligatory speeches by the HoF officials and the Canastota mayor, I was starting to wonder whether I'd even be around when the guys I'd come to see were installed.
But Herb knew he was in a position to make up for lost time. Sounding like Fred Cappasella's call of a 6-Furlong race, Goldman blitzed through a list of eight names and their credentials in, by my count, one minute, twelve seconds and change.
McIlvanney is among the most eloquent writers in the business, and his prose doesn't lose a thing when translated from the printed page to formal speech. He spoke at length of his affinity for Ali, and related his scoring the interview that became a post-fight coup in Zaire. The morning after the Rumble in the Jungle, Hughie had told his running mate Ken Jones "the big man won't be able to sleep," and the pair had stationed themselves outside Ali's villa. They were just about to concede the folly of their mission when Ali appeared and beckoned them inside for breakfast.
McIlvanney readily acknowledged that working for a London Sunday paper gave him enormous advantages in dealing with his subject. Absolved of conventional newspaper deadlines, he was able to ignore the public posturing and spend more reflective time with the man he continues to regard the foremost sporting figure of his lifetime.
When it came Bobby's turn to be enshrined a few minutes later he approached the microphone, announced "I had written a speech, but McIlvanney just gave it," and proceeded to shred his prepared text into pieces. As a consequence, Bobby's speech was short and to the point, but he was choking back tears by the time he finished anyway.
My plane was due to leave in less than an hour, so by the time Larry got to the microphone I was already discreetly sliding through the crowd. I heard the thanks to his family and the acknowledgements thanking Seth Abraham, who was there, and Jack McKinney, who was sadly not, but I was behind the wheel and dashing for the airport before Merchant even finished, which is why you won't read any pearls of wisdom from Lennox Lewis, Brian Mitchell, or Orlando Canizales here.
But don't despair. That's why God invented YouTube.
UFC 108 Rashad Evans vs. Thiago Silva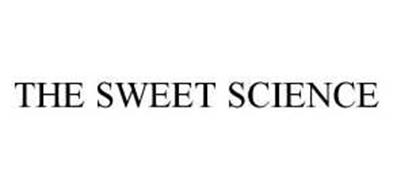 Former champion Rashad Evans meets Brazil's venerable Thiago Silva in a non-title belt that can lead to a return match with the current champ, but first things first.
Evans (15-1-1) and Silva (14-1) meet in Ultimate Fighting Championship 108 in a light heavyweight bout on Saturday Jan. 2, at the MGM Grand Hotel and Casino in Las Vegas. A win by either fighter could result in a world title bid. The fight card is being shown on pay-per-view television.
Events can change quickly in the Octagon and anybody can beat anybody in the 205-pound weight division. Just ask Silva or Evans.
Silva and Evans are both experienced and can vouch firsthand about the capriciousness of fighting in MMA and especially as a light heavyweight. On one day this man can beat that man and on another day, that man can beat this man. It can make you absolutely daffy.
Evans, 30, is the former UFC light heavyweight world champion who only defended his title on one occasion and lost by vicious knockout to current champion Lyoto Machida of Brazil. It's the only defeat on his record.
Silva, 27, is a well-rounded MMA fighter from Sao Paolo, Brazil who is versed in jujitsu, Muy Thai and boxing. He can end a fight quickly in a choke hold just as easily as with a kick or a punch. His only loss came to who else: Machida.
Evans and Silva know a win can push open the door to a rematch with current UFC light heavyweight champion Machida.
"A win against Rashad would put me in the track against Lyoto," said Silva, in a telephone conference call. "That's what – what I want to do."
When Silva fought Machida the two Brazilians were both undefeated and feared in the MMA world. The fight took place in Las Vegas and with one second remaining in the first round a perfectly timed punch knocked Silva unconscious.
"I was humbled big time, man," says Silva who fought Machida in January 2009. "I learned a lot from that fight. I think I can correct the mistakes from that fight, not overlooking anything else right now, but just I want to get the chance to fight him again."
For Evans it was a different circumstance. The upstate New Yorker held the UFC title and was defending it after stopping then champion Forrest Griffin by knockout. Still, many felt Machida was far too technically versed. Evans was stopped brutally in the second round.
"I've made it a point to not – to not get distracted on what I want to do, because you know Thiago (Silva) is a very hungry fighter," said Evans who has not fought since losing the title to Machida last May. "My focus is just on Thiago so much. You know I don't want to overlook him, you know, not even a little bit."
Dana White, president of UFC, says the winner of this fight could conceivably fight Machida in the near future. Evans and especially Silva are motivated by the open window.
"I learned a lot from that fight. I think I can correct the mistakes from that fight," says Silva. "Not overlooking anything else right now, but I just want to get the chance to fight him again."
What a prize. The winner gets to face the man who beat him: Machida.
Ten Boxing Wishes For 2010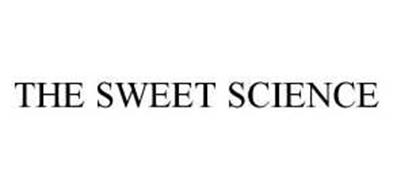 As 2009 comes to a close, one reflects on what went well and what went wrong during the year in boxing. There were many highlights. Pacquiao vs. Cotto and Showtime's Super Six tournament were part of the best that boxing had to offer. But there were some low points too therefore the industry has some work to do in order to keep generating fans. Here are some suggestions for 2010:
10. Better pay per view cards
Paying 40 to 50 bucks to watch the main event gets old real quick. Why do we have to sit through a horrible under-card to get to the main course? It's like being fed spam appetizers before the Thanksgiving turkey. It seems that the pay per view promoters just don't get it. Are they watching what they put on or do they only watch the "big fight" as everyone else is slowly being conditioned to do so?
9. Time to make Julio Cesar Chavez Jr. fight
Okay, I understand he's the son of one of the greatest fighters that ever lived. But he's had 42 fights against low to mid level competition and has never managed to look spectacular. It's time to throw the 23 year old out of the nest to see if he can fly. My suggestion is a fight against Sergio Mora or maybe even Yuri Foreman. Neither of these guys can punch. They may outbox Junior but they won't totally humiliate him.
8. No more ridiculous Pay Per View mismatches
Floyd Mayweather Jr. vs. Juan Manuel Marquez should've never been made. It was a ridiculous fight when it was announced and it was more ridiculous when it took place. Unable to bring Manny Pacquiao to the bargaining table for a third match against Juan Manuel Marquez, someone figured that pairing up the 135 pound champion against a natural 147 pounder like Mayweather would be a great idea. The pay per view generated over a million buys but the fact that millions of people were treated to an incredibly boring mismatch is what's truly worrisome. I can guarantee you one thing about this card. The sport of boxing lost fans once the show was over and done with. Talk about short term thinking.
7. Chris "The Nightmare" Arreola shows up for a fight in amazing shape
It was painful to see Chris Arreola take a beating from the Ukrainian giant, Vitali Klitscho. The champion certainly earned his "Dr. Ironfist" moniker as he plowed his powerful shots into the former #1 WBC heavyweight contender's face. He reddened and bloodied the young Mexican American with an assortment of weapons and foot movement seldom seen on a six foot seven inch heavyweight. Arreola was brave and unrelenting in battle. He never stopped coming forward and took chances when he could. His work in the ring at the Staples Center in downtown Los Angeles wasn't the problem. Where Arreola let himself down was outside the ring. His unwillingness to condition himself into a finely tuned athlete cost him certain immortality as the first ever heavyweight champion of Mexican descent. Arreola has the heart and skills but it was his mental fortitude that broke down. Anyone who's followed the Riverside fighter knows that his best weight is somewhere in the 230 pound range. It certainly isn't at the 252 pounds he registered on the scale at the Staples Center. Those fifteen to twenty extra pounds might have made all the difference in the world. Maybe he would've been a little quicker, maybe he could've sustained a faster pace in order to tire out the champion. In his most recent fight against Brian Minto, Arreola weighed in at a career high 263. It looks like "The Nightmare" isn't willing to change for anyone. At this pace, the only nightmares he'll be providing will be to the management of Hometown Buffets all across Riverside. Just kidding "Nightmare"!
6. More respect for the lighter weights
Real boxing fans know that the most exciting fighters in the sport are usually found toiling in weight divisions south of 154 pounds. Pacquiao, Cotto, Juan Manuel Marquez, Edwin Valero, Israel Vazquez, Juan Ma Lopez, Vic Darchinyan, Rafael Marquez and countless others have been the real driving force behind this sport. It's those great fighters that have made boxing fanatics out of casual fans. The heavyweights may get all the money and glory but it's the little guys who make the sport shine and it's time they received greater compensation. It's dismaying to think that a mediocre heavyweight can make three or four times as much as the great Rafael Marquez.
5. An American Heavyweight champion
Speaking of heavyweights, two Americans tried and failed at dethroning Vitali Klitschko this year. Both Kevin Johnson and Chris Arreola did their best to wrestle the belt away from "Dr. Klitschko" but came up short since they were easily outclassed. What happened to the great American Heavyweight? Where's our new Joe Frazier or Ali? Even a new Gerry Cooney or a Ken Norton would do at this point. I've got a feeling that the only way we're going to see an American champion is if Klitschko retires. My money is on Arreola. Although undisciplined and rough outside the ring, he's got tons (no pun intended) of natural talent. He's without a doubt the most talented American heavyweight on the scene.
4. More ShoBox
The Showtime Cable network gave us the best boxing on TV for the price of a cable television subscription. Their ShoBox series has been a proven hit for Senior VP of Sports Programming Ken Hershman. The concept is simple yet brilliant. Match up two up and comers with great records and let's see what happens. Sometimes the results are surprising. Many have passed the ShoBox test and went on to bigger and better things. Others have been exposed as having padded records and eventually their careers stall and take a dive.
3. More safety in Mexico so I can attend a show without a gun battle breaking out
Having lived near the Tijuana border all my life I'm dismayed at the war zone that the city has evolved into. Every day there are reports of shootings fueled by the drug war trade. Believe it or not, there was a time when Tijuana was safe and most wouldn't have thought twice about crossing the border for some seafood and nightlife. No more. Having covered several boxing cards on Revolucion Avenue many years ago, I got a taste of just how important the sport is to Mexican fans. It's also important to me but not that important. For now I'll stick to covering shows at the Pechanga Casino and in the less dangerous city of L.A. I never thought I'd say that.
2. Pac Man vs. Mayweather
This is the fight everyone wants to see. Seeing how Mayweather dominated Pac Man's arch enemy, Juan Manuel Marquez, you have to wonder if the Filipino can handle Lil' Floyd's speed and size. One thing is for sure, betting against Pacquiao doesn't usually work out for me. It never has. There's no future in it. So if the fight gets done it's Pacquiao by TKO in ten.
1. And finally
One final wish is reserved for all the readers of TheSweetScience.com I wish you all a healthy and happy 2010. Thank you for your continued loyalty to the site. It's very much appreciated.
A Very Special New Year's Day Column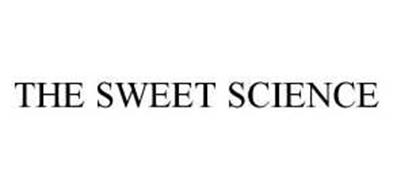 It has been just over four months since Nick Charles, the play-by-play announcer for Shobox: The New Generation, was diagnosed with stage IV bladder cancer and forced to take a medical hiatus from the monthly show that has aired since 2001.
Since then he has undergone grueling chemotherapy treatments that have resulted in him losing all of his hair as he forces himself to live as normal of a life as possible. Through sheer force of will, as well as the strength and support that he receives from his wonderfully loving family and his strong Christian faith, the 63-year-old Charles has managed to keep his weight up while not falling prey to the always lingering threats of depression, cynicism and negativity.
If one was unaware that he was battling such an insidious disease, you'd never know from talking on the phone to him that he has been to hell and back. He has lost none of the inspiring energy that has endeared him to members of the boxing community and legions of worldwide viewers.
"I'm doing great," Charles said during a telephone conversation on December 30th. "I've been off the chemo for a month, and the doctors have told me that I'm 80 percent in remission. I'm going to see them again in three months. It may come back, but if it takes one year, or two years, or however long, I'm going to make the most of the good time."
As physically and emotionally wrenching as the grim diagnosis and subsequent treatment has been, even for someone as perpetually positive as Charles, the longtime announcer said a lot of good things have come from it.
Having been married three times, Charles is the father of four children: Jason, 38, Melissa, 34, Charlotte, 22, and Giovanna, 3 ½.
While Charles is not big on regrets, he is the first to admit that he wasn't always there for his older children. For many years he traveled the world as a CNN correspondent, often putting the demands of his career above all else, including those closest to him. Nowhere was the strain more evident than in his relationship with Melissa.
Having been divorced from Melissa's mother since 1977, Charles said his relationship with that daughter has been especially "hot and cold, all of our lives."
His illness has enabled them to forge a relationship that has been "based on a massive amount of forgiveness and understanding."
"This has had a tremendous healing effect on both of us," said Charles. "My illness has had a fortifying effect on a lot of things, the most important of which is my relationships with my family."
That also includes his first wife, with whom he has had an often acrimonious relationship over the past three decades.
"It took a long time for the scab to become a scar, but we had lunch one day and it was so great to once again see the gentle, soft sides of each other," he explained. "The whole divorce process creates a hardness that doesn't always go away."
Charles is also the grandfather to three children, some of whom are about the same age as his youngest daughter. He jokes that he has a "nuclear 21st century family" because of the similar ages of two generations of children. One of the hardest things for him has been the realization that he can't always play with them in manner in which he would like.
"The hemoglobin is the fuel in your tank, so when it's low you can't will yourself to do things no matter how much you want to," said Charles. "You can't just sleep it off or work through it. I don't want the kids to wonder why I can't play in the backyard with them, or kick a soccer ball, or throw them in the air."
Particularly difficult is when Giovanna reminds her father of how handsome he is, but then innocently asks him what happened to his hair, eyebrows and lashes.
"You try to keep things on a need to know basis, which is not easy when dealing with curious kids," said Charles.
While Charles might look like the kind of guy that things have often come easy to, the reality is that his beginnings were far from auspicious. But, he says, his often challenging Chicago childhood blessed him with the steely resolve that has helped him so much during the arduous journey he is now on.
"I had it pretty rough growing up," he explained. "I remember the lights and the heat being shut off and eating mustard sandwiches. I went to work at 13 and always had insecurities about the future. But I always expected and saw the best in people, so when I got sick, never once did I say 'Why me?"
Since taking a leave of absence from Shobox, the outpouring of support from the boxing community has warmed Charles's heart. For a guy that is battling for his life, he actually considers himself fortunate to be surrounded by so much goodness in both his personal and professional lives.
"I always hear that boxing people are ruthless, but I couldn't disagree more," said Charles. "I've probably received about 1,000 e-mails, and people are always following in sending their best wishes. From the relatively unknown people in boxing to many of the more famous people, there has been an outpouring of true affection."
Charles said that the Top Rank organization has been exceedingly kind and gracious. He was touched beyond description when he learned that officials in Oklahoma got special permission to have a seamstress sew "Keep Fighting Nick" onto their sleeves. He chokes up when talking about cut man Stitch Duran giving up an endorsement opportunity so he could put Charles's name on his outfit. He never tires of hearing shout-outs from fighters on television.
Charles has always been a people person with an inordinate faith in the goodness of his fellow man. Battling this illness has only made his already strong faith in humanity even stronger.
"Adversity is a great teacher, and it really teaches you who your genuine friends are," said Charles. "I have a lot of friends."
He also has a remarkable wife, Cory, a CNN producer to whom he has been married for 11 years. She is the daughter of an electrician, a self-made woman who exudes all of the warmth of her native Brooklyn. She has reinforced her husband's spiritual base by her love, optimism and strength of character.
"If I get down, she reminds me to not get too caught up," said Charles. "I believe in eternity, and that has put me pretty much at peace."
More than anything else, Charles wants to get himself back behind a microphone sooner rather than later, and hopefully on Shobox. He is the first to admit that viewers "don't watch the series to see Nick Charles," but he is proud of the fact that he was "part of the identity" of such a popular show.
"And people love comeback stories," added Charles. "That's the message I'm getting from the people out there."
In boxing the word "champion" is often overused because it pertains only to winning belts and receiving worldwide recognition for being the best at your craft. The reality is that life's real champions have other qualities, such as the innate ability to treat people well and always make them feel better about themselves, especially when the recipients of the goodwill are in no position to give them anything back.
By that standard of measure, Charles is as much, if not more of a champion than all of the boxers he has covered during the nine years that Shobox has been on the air.
I know I speak for scores of others when I say, "Happy New Year, Champ. We hope that you are the comeback story of the year in 2010."