An Insult to My Intelligence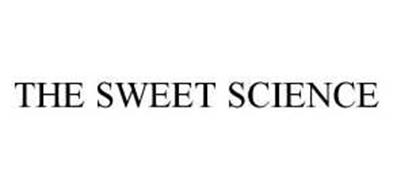 In a true case of "Deja Vu," the World Boxing Association, which got caught playing games with its heavyweight ratings three years ago, has done it again – but this time they're playing with fire. Expect politicians to use this as fresh ammunition with which to push a federal bill to regulate boxing that could eventually drive sanctioning bodies out of existence.
I was sitting around the house with my six-year-old niece the other day, trying to relax while going through my mail and faxes. As anyone who has a six-year-old can tell you, THEY like to go through your mail and faxes also, sometimes decorating them with a crayon or two. Upon discovering one piece of correspondence, she posed a question. "Uncle Chuck, what is the World Boxing Association, and why does it have two different sets of heavyweight ratings for the same month?"
That's a smart kid.
So smart that I didn't have a ready answer for her. But I made a solemn vow.
"I promise I'll find out why, sweetie," I said. "I promise, I promise, I promise."
That's how this particular journey begins.
Sure enough, upon closer inspection, there ARE two different sets of ratings. Both of them are supposed to be for April 2005, each claiming to have been "created on May 24, 2005." I was assuming those ratings that were "official" were the ones that ultimately appeared on the WBA's website. Inasmuch as we later found that to be the case, here is the original:
1) Nicolay Valuev
2) Hasim Rahman
3) Monte Barrett
4) Corrie Sanders
5) Calvin Brock
6) DaVarryl Williamson
7) Owen Beck
8) Samuel Peter
9) Larry Donald
10) Gerald Nobles
11) Wladimir Klitschko
12) Faruq Saleem
13) Sinan Samil Sam
14) Ray Austin
15) Ruslan Chagaev
The "revised" edition:
1) Not rated (meaning this spot is vacant)
2) Nicolay Valuev
3) Hasim Rahman
4) Monte Barrett
5) DaVarryl Williamson
6) Corrie Sanders
7) Larry Donald
8) Calvin Brock
9) Owen Beck
10) Gerald Nobles
11) Wladimir Klitschko
12) Faruq Saleem
13) Sinan Samil Sam
14) Ray Austin
15) Ruslan Chagaev
My niece watches a lot of "Dora the Explorer," which has trained her well in the art of picking the hidden item out of a picture, so she spotted the differences right away.
They may look subtle, but they carry with them some very definite ramifications.
For example, seven-foot Russian Nicolai Valuev seems to have moved from a position where he was the #1 contender, presumably in line for a mandatory shot at John Ruiz's title, to a spot where he'd apparently have to engage in an elimination bout to get that championship opportunity.
Here's where it gets really murky.
Using the original list, if the top two available contenders were pitted against each other for the right to gain a title fight, Valuev would certainly be one of them. The next two names on the list – Rahman and Barrett – are slated to fight on August 13 for the WBC "interim" title, so they would naturally be unavailable. That would leave either the #4, Corrie Sanders, or, if Sanders – who is one of those guys who "retires' until his next bout – decides he doesn't want to fight again, the #5 contender, Calvin Brock, who is just coming off a big win over Jameel McCline.
On the revised list, however, Brock and Sanders are nudged out of the picture, as DaVarryl Williamson jumps into it from the #5 slot. Brock fell below Larry Donald, who swapped places with Owen Beck. Samuel Peter, who was listed at #8, fell out of the ratings entirely, as quickly as he was installed in them.
This takes on an added dimension in light of the fact that talks are underway for a unification fight between Ruiz and WBO heavyweight champion Lamon Brewster, who is also under contract to King. The winner of such a fight would become a "Super Champion," as recognized by the WBA. Since the Super Champion is listed in a category above that of the world champion, any unification fight would open up a space for a new WBA champion to be crowned. Call that guy a "plain old world champion," if you will (yes it's silly, but please try to follow along).
So instead of fighting an elimination bout, Valuev might be fighting someone for the WBA title. To complicate matters, Williamson, who in the "revised" version of the WBA ratings jumped ahead of both Sanders and Brock, is the highest available contender for the IBF heavyweight title, which might offer an explanation as to why Donald, another King fighter, rose from #9 to #7, seemingly providing "insurance" in case Williamson was inserted as a mandatory challenger for Chris Byrd.
The wild card in this scenario would appear to be Sanders, who last fought in December with a second-round KO over Alexei Varakin. Sanders, who won a WBO title in March of 2003 over Wladimir Klitschko and lost in a challenge to WBC champ Vitali Klitschko thirteen months later, has fought just five times in the last five years. He is clearly more comfortable on the links, and his aspiration to become a member of the South African golf tour is no secret. King made overtures toward Sanders about a year ago, as part of an overall plan to kick-start a series of fights in South Africa in conjunction with promoter Rodney Berman. According to a May 2004 story in Johannesburg's Sunday Times, King had "organized" a #2 WBC rating for Sanders with the expectation of getting Corrie to sign a promotional contract. But in fact Sanders and his management rebuffed King in favor of Klaus-Peter Kohl's Universum organization, leaving King quite perturbed.
In essence, what seems to have happened – virtually in the blink of an eye – was that two heavyweights who have promotional arrangements with Don King Productions were elevated into meaningful spots in the ratings at the expense of heavyweights who were not affiliated with King.
And as you can probably guess, I'm starting to have flashbacks. I'm hearing that voice from the not-so-distant past that told me, "Charles, we only want to do business on the up-and-up. This will never happen again." Of course, that was the sound of several WBA officials when they asked how I could assist them in getting out of a jam in the fall of 2002.
The WBA had been caught affecting a very unnatural restructuring of its heavyweight rankings from July to August. Donald had moved from #6 to #3. Rahman went from #10 to #5. Fres Oquendo leapt from 11th to 7th. Meanwhile, Valuev was shifted from 4th to 6th, and Kirk Johnson from #5 all the way down to #10. Danny Williams, who was on an eleven-bout winning streak, suddenly dropped from #9 to #14. Vitali Klitschko, who was #3 in the world and about to become the top available contender to fight Ruiz for the WBA title, was moved down a spot, below Donald, which meant he was going to have to engage in a box-off to earn a world title shot.
The problem is, none of the aforementioned fighters had done anything in the ring – win or lose – to justify any significant movement during that particular ratings period (which actually began on August 6 and ended on September 13). In point of fact, Rahman moved up five spots despite having lost his two previous fights. Oquendo, in his last bout just four months before, had been stopped by David Tua, yet leapfrogged Tua in the ratings.
These unusual shifts had a clearly defined pattern – fighters who were signed to deals with Don King moved up, while the fighters who moved down were committed to other promoters.
If the WBA thought no one was paying close attention, they were sadly mistaken. Fighters like Klitschko and Johnson, who were disadvantaged by these ratings changes, lodged protests and made their grievances public. Elected officials contemplating legislation to give the federal government more control over boxing took notice, and smelled blood. Fearing severe – possibly fatal – reprisals, the WBA scheduled an "emergency meeting" in New York for October 16.
I'd had some contact with several members of the WBA in the process of stating a case for Kirk Johnson, who had been disqualified in a heavyweight title defense against Ruiz and was making an appeal to the Championship Committee, in part, because neutral officials were not used in the fight, as per WBA rules.
My own case for Johnson, detailed in several chapters of "Operation Cleanup: A Blueprint for Boxing Reform" was based on the WBA acquiescing to the Nevada State Athletic Commission and the Association of Boxing Commissions, despite the fact that those entities did not, in my opinion, have the absolute right to insert their own officials unilaterally. An excerpt from Chapter 64:
Here is Section 16 of the Muhammad Ali Boxing Reform Act, as is contained under the title "JUDGES AND REFEREES":
"No person may arrange, promote, organize, produce, or fight in a professional boxing match unless all referees and judges participating in the match have been certified and approved by the boxing commission responsible for regulating the match in the State where the match is held."
What that means is just what it says – CERTIFIED and APPROVED by the boxing commission. That doesn't say SELECTED or APPOINTED. The way this law is written, it seems to automatically contemplate that there is one entity who would be offering the officials for approval, and another entity (the commission) that would actually APPROVE them.
Otherwise, the law would have specifically stated that the boxing commission is solely responsible for SELECTING the officials. Certainly, if the state commissions were to be selecting the officials unilaterally, the term "certified and approved" would not even be included in the language, since it would no doubt be redundant. After all, one must pre-suppose that if an entity were SELECTING the officials, it would be implicit that the entity would have already APPROVED them, wouldn't it?
It is very clear to me that the spirit of the law was not intended so that one party alone would have the authority to appoint officials, at least for championship fights, without input from the other entity.
Even though the WBA eventually caved on this issue, its executive committee admired my objectivity, and thought that to include me on their ratings committee would lend some credibility to its process. I was asked to become a "media advisor" on ratings, an independent position that would at least create the impression that there was some oversight. I was willing to listen to what they had to say, but countered with a proposal of my own – to conduct a poll of media people and other "experts" and make that the predominant factor in the ratings formula. I traveled to New York to discuss it with them, but stressed that I wasn't going to be available to help them "spin" out of their mishandling of the heavyweight ratings that precipitated the emergency meeting in the first place. That was their PR problem to solve.
I sat in on a meeting of the ratings committee, and we had endless discussions afterward. The WBA's emergency meeting itself was a constructive event, I felt; an educational experience for anyone interested in learning more about how the inside of the boxing industry functions.
In the end, we were not able to come together on how an independent poll would be incorporated into their system. I wanted it to count for 75% of the total ratings formula; the organization countered with 50%, and neither one of us was going to move too far off those respective figures. Eventually the WBA appointed Sebastian Contursi, a writer for the Buenos Aires Herald and ESPN Deportes, as its "media advisor."
I parted on good terms with the WBA, but at the same time I issued an advisory of sorts – that if these kind of ratings shenanigans happened again, I was going to let loose with both barrels.
"Charles, we only want to do business on the up-and-up. This will never happen again."
Now it's happened again.
And I'm not the least bit amused by it.
Neither is Patrick English, the attorney for the Main Events promotional firm, who on June 1 fired off this missive to Gilberto Mendoza, president of the WBA, and the WBA attorney, Bob Mack:
Dear Messrs. Mendoza and Mack:
In late May of 2005 we were informed that Calvin Brock had been ranked number 5. We were also informed that Mr. Valuev had been ranked number 1. A copy of those ratings are enclosed.
However, subsequently a new set of ratings (copy enclosed) was created demoting Mr. Valuev from the number 1 position and demoting Mr. Brock to number 8.
As you know, we represent Main Events, Mr. Brock's promoter. As Mr. Brock recently defeated prior number 7 ranked Jameel McCline and Golota and Toney were removed from the rankings, his number 5 ranking was properly deserved. We therefore request that the rankings be corrected and that he be restored. Failing that we request any explanation of this change.
We have also, separately, been requested to protest the demotion of Nicolai Valuev from the number 1 spot and, on his behalf, request that he be restored to that position. We also request an explanation for this change.
Thank you in advance for correcting this.
Very truly yours,
Dines and English L.L.C.
Patrick C. English
I was pretty anxious to hear the WBA's rationale myself. From the May 24 date on which the ratings were supposedly created, until June 7, there were no explanations of "movements" in the ratings, going way beyond the seven-day deadline that is prescribed in federal law. My inquiry started with Guy Jutras, a member of the championship committee and my initial contact with the WBA. Jutras directed me to George Martinez, the Vice-Chairman of the ratings committee. Martinez didn't have an explanation, which was a bad sign. So he in turn put me in touch with Jose Oliver Gomez, the ratings committee chairman.
In the midst of all this, I got a call from Contursi, the ratings committee's "media advisor."
Contursi, who told me, "I was surprised as much as you were" at the conflicting ratings, said he had looked into it. According to him, the ratings committee, in the course of its own deliberations, came up with the original ratings list. This process was taking place for several days before the organization convened in Argentina on May 22 for a "KO Drugs" convention.
Contursi went on to say that on that date, the ratings were sent off to Mendoza, the president, who, in his words, "must approve them." Then, inadvertently, Jose Vargas, webmaster for the WBA website, "made a mistake" by posting that original list. "The president (Mendoza) saw it posted online. That's why he was so upset," said Contursi. "He made his own suggestions within a matter of hours." Those "suggestions" apparently included the elevation of King's heavyweights.
Gomez later echoed Contursi's story.
"During my staying in Buenos Aires, Argentina, prior to the WBA's Executive Committee meeting that took place there May 27-28, I've sent a draft of the WBA April Ratings to the WBA's office in Venezuela for the President's revision and approval," said Gomez in an email. "Unfortunately, WBA's official web site's webmaster thought that the ratings were ready to be published and put them online. A few hours later, we noticed the mistake and removed the ratings from the web site. After a few changes were made to the draft – something common every month – the ratings were officially approved and then published.
"As you see, it was all a mistake and no other intentions lie behind. We apologize and promise that we will do everything in our power in order to prevent situations like this to take place again."
Bingo – it's those magic words again.
Their story doesn't necessarily work for me. For one thing, it strains credulity that the webmaster would have anything in his hands if it was not official (Vargas did not respond to our inquiries about this). Secondly, the source who supplied me with the WBA's original ratings list did not get it from the WBA website; it was sent to him from a member of the executive committee. In other words, numerous copies were already circulating around the convention subsequent to the May 24 date on which they were purportedly formulated.
Ultimately, it appears the ratings were settled upon by the ratings committee, then, in effect, were vetoed and changed by Mendoza himself.
However, there is no specific provision in the WBA's Constitution, By-Laws, Championship Rules, or Norms & Procedures for Ratings (otherwise known as Mendoza's Manual for Ratings) that empowers Mendoza to do this.
That this action is, or should be, an accepted part of procedure is a canard.
In reflecting on his position with the WBA, Contursi likes the fact that he is able to take an active participation in the formulation of the monthly ratings. He has a vote that is presumably equal to anyone else on the committee, and he encourages other members of the media to join him. "I have respect for the democratic process," he says.
But this process isn't democratic at all. It is dictatorial. It is arbitrary. It allows for an absolute veto that can not be overridden.
When these WBA officials shift blame to the webmaster, they may or may not be engaging in a less-than-artful deception, but regardless of that, they are missing the point. The problem isn't a webmaster, it's a process. When one person – whether it's the president or not – can, by executive order, change the configuration of the ratings, deciding who is or who is not going to be in line for a championship fight, it obviates the need for a ratings committee, does it not?
If the changes had a direct effect on the world championship landscape (as they do here), one would hope that in a responsible organization, there would be safeguards in place to ensure that such changes would not be unilateral, but subject to full review – and reversal, if necessary.
What's telling here is that while the chairman and "media advisor" to the ratings committee seemed to be keenly aware of the details behind a supposed webmaster's error, they have no idea as to WHY MENDOZA MADE THE CHANGES. They didn't inquire. They didn't protest. They don't know. And my guess is they don't care to know.
Though it would seem patently obvious, let me explain what effect that has. It means that if there was enough inducement for one individual to shift the ratings to favor one particular interested party, an entire group of people, ostensibly working within a "democratic process," is powerless to do anything about it, no matter how well-intentioned it may be.
That's probably not the kind of sanctioning body anyone should be taking seriously.
That statement might not be headline news to you, but let me explain my perspective. Anyone who knows me understands that the last thing you could call me is naive. Unlike any other boxing writer, I am familiar with sanctioning body malfeasance by way of personal experience. But what I intentionally did here was leave myself completely open-minded. I wanted to bend over backwards in an effort in giving the WBA every opportunity to demonstrate that it was interested in doing the right thing, so that if I had to march them out behind the woodshed at a later time, no one could say I was being unfair.
Toward that end, I even went right to the horse's mouth. Gilberto Mendoza received a full questionnaire in which I asked him about each and every change he made. Of course, this is based on the assumption that since he made the adjustments, he should know his own reasons for doing so. Mendoza did not come forward with the explanations; instead, he asked the WBA attorney, Bob Mack, to get in contact with me. No, it wasn't to threaten a lawsuit; actually, I get along very well with Bob. And while he was as helpful as he could be, he really had no answers. Those could only come from Mendoza himself.
Maybe Gilberto Mendoza figures he doesn't need to explain anything to me. That's fine. But at some point, he'll have to get his story straight about some things.
For instance, Donald, who was #10 in the March ratings, moved up three spots to #7 after boxing to a draw with a lower-rated fighter (Ray Austin). But Austin's reward for his draw against a higher-ranked foe (Donald) was to stay put at #14.
DaVarryl Williamson, who beat the unranked Derrick Jefferson, came from nowhere to be #5 and in line for a title shot, while the undefeated Brock, who beat someone in the world ratings (McCline) enters below him, at #8. Williamson was inserted so highly "at the discretion of the ratings committee considering his caliber," according to the explanation for ratings movement that has, at long last, been posted on the WBA website. Considering Williamson is the caliber of fighter who was knocked out in one round by Joe Mesi, one would have a difficult time crafting an argument for his lofty position in relation to more deserving fighters, including Wladimir Klitschko (#11 in the WBA), who beat him on a technical decision last October.
And that's just the progression from the March ratings to the final version of the April list. The sudden shifts Mendoza made in mid-stream during the April process are hardly defensible.
However, there is a mechanism in place that, ideally, would make him come clean.
It is contained within the Muhammad Ali Act:
SEC. 11. SANCTIONING ORGANIZATIONS.
`(a) OBJECTIVE CRITERIA- Within 2 years after the date of the enactment of the Muhammad Ali Boxing Reform Act, the Association of Boxing Commissions shall develop and shall approve by a vote of no less than a majority of its member State boxing commissioners, guidelines for objective and consistent written criteria for the ratings of professional boxers. It is the sense of the Congress that sanctioning bodies and State boxing commissions should follow these ABC guidelines.
`(b) APPEALS PROCESS- A sanctioning organization shall not be entitled to receive any compensation, directly or indirectly, in connection with a boxing match, until it provides the boxers with notice that the sanctioning organization shall, within 7 days after receiving a request from a boxer questioning that organization's rating of the boxer–
`(1) provide to the boxer a written explanation of the organization's criteria, its rating of the boxer, and the rationale or basis for its rating (including a response to any specific questions submitted by the boxer); and
`(2) submit a copy of its explanation to the Association of Boxing Commissions.
`(c) NOTIFICATION OF CHANGE IN RATING- A sanctioning organization shall not be entitled to receive any compensation, directly or indirectly, in connection with a boxing match, until, with respect to a change in the rating of a boxer previously rated by such organization in the top 10 boxers, the organization–
`(1) posts a copy, within 7 days of such change, on its Internet website or home page, if any, including an explanation of such change, for a period of not less than 30 days; and
`(2) provides a copy of the rating change and explanation to an association to which at least a majority of the State boxing commissions belong.
Under the newly proposed legislation (S.148), titled the "Professional Boxing Amendments Act of 2005," things would get a little more serious for sanctioning bodies if it were to pass. Take notice of the word "perjury":
`(b) NOTIFICATION OF CHANGE IN RATING- A sanctioning organization shall, with respect to a change in the rating of a boxer previously rated by such organization in the top 10 boxers–
`(1) post a copy, within 7 days after the change, on its Internet website or home page, if any, including an explanation of the change, for a period of not less than 30 days;
`(2) provide a copy of the rating change and a thorough explanation in writing under penalty of perjury to the boxer and the Commission;
`(3) provide the boxer an opportunity to appeal the ratings change to the sanctioning organization; and
`(4) apply the objective criteria for ratings required under subsection (a) in considering any such appeal.
`(c) CHALLENGE OF RATING- If, after disposing with an appeal under subsection (b)(3), a sanctioning organization receives a petition from a boxer challenging that organization's rating of the boxer, it shall (except to the extent otherwise required by the Commission), within 7 days after receiving the petition–
`(1) provide to the boxer a written explanation under penalty of perjury of the organization's rating criteria, its rating of the boxer, and the rationale or basis for its rating (including a response to any specific questions submitted by the boxer); and
`(2) submit a copy of its explanation to the Association of Boxing Commissions and the Commission for their review.'
While I was preparing this story, the WBA rushed out its May ratings, and indeed nothing was changed or corrected from two weeks before. That's obviously a big "F.U." to Patrick English, and to me.
Such hubris on their part is ill-advised, as I suspect they'll find out over the course of time.
Don't discount challenges happening, both now and in the future. Boxing, in many ways, is a "zero-sum gain' proposition; when a fighter enters the ratings, another fighter is taken out. When one fighter moves up in the ratings that means another fighter has to move down. Somebody is invariably going to be dissatisfied. And if a sanctioning body can't explain itself thoroughly, it is going to risk being run out of business, because the new legislation would give a United States Boxing Commission the power to license and regulate all sanctioning organizations.
At that point, I won't be there to assist them, and neither will anybody else.
Hell, even a six-year-old could figure THAT out.
In Boxing News: Floyd Mayweather An All-Time Great, Valuev & More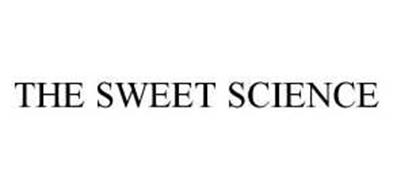 A Shot of Boxing on the Last Day of the Year
The Guardian reports that talks have already taken place between Nicolay Valuev's co-promoters – Don King and Wilfried Sauerland – and Danny Williams' promoter Frank Warren for Nicolay Valuev to face Danny Williams. I'd suggest Danny Williams needs to worry about Matt Skelton (who Williams is reportedly scheduled to fight in February) before he entertains notions of facing the Beast From The East.
The Mirror in the UK looks forward to a big year in boxing for 2006. The Mirror considers what the future might bring for Joe Calzaghe, Amir Khan and Ricky Hatton, among others.
The Parksville Qualicum News has an interesting column on the travails of former Canadian Super Middleweight title holder Mark Woolnough. Woolnough's career turned controversial – as widely reported in the Canadian press – at the beginning of this year when Woolnough and four other men were charged with manslaughter and assault after a fight outside a Parksville nightclub. The case returns to court next month. It's an interesting read, as Woolnough is still looking to the future with hope.
Our own Marc Lichtenfeld provides plenty of food for thought with his Top Ten Wish List for boxing in the New Year. There's plenty of good stuff here, but what really jumped out for me is Lichtenfeld's opinion that a win over Zab Judah could have Floyd Mayweather knocking on the door of all-time great status. Seems to me this might be jumping the gun a little. Or is Marc right? Will it soon be time to call Floyd Mayweather Jr. an all-time great?
(More Boxing News Links at TheSweetScience.com)
ShoBox Friday Night Fights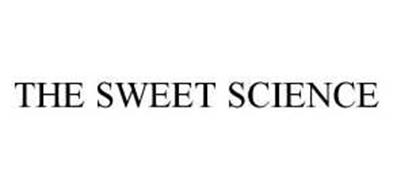 Hot bantamweight prospect Raul "The Cobra" Martinez heads back to Chicago next Friday night as he is featured in the co-main event of SHOBOX "THE NEW GENERATION," an action packed evening of professional boxing presented by Dominic Pesoli's 8 Count Productions,' HOME OF THE BEST IN CHICAGO BOXING, Kathy Duva's Main Events Inc., along with Miller Lite and TCF Bank.
The two-time national amateur champion sporting a perfect 12-0 record with 9 knockouts, six of which have come in the first round, will take on Colombian Andres "Andy Boy" Ledesma, 13-1 (8 KOs) in a scheduled eight round bout.
Speaking after a training session at his home gym in Georgetown, Texas, Martinez said, "I'm truly looking forward to returning to Chicago. The fans were terrific in September, they were very supportive from the start of the fight," an internationally televised first round knockout of Miguel Martinez on September 16th at the Aragon Ballroom.
Regarding his upcoming fight with Ledesma, "The Cobra" said, "I haven't seen him fight, although I understand he's fought at higher weights and will be naturally bigger than me. I've had great training for this fight and feel very confident. I really haven't left the gym in months, just taking off Sunday's and even then I get my running in. My thinking is that fights are won in the gym and complete preparation is the key."
When asked about his being mentioned by Dan Rafael, ESPN's boxing writer as one of the top prospect's in the boxing world the 23-year-old San Antonio native said, 'It's a great compliment, but I still have much work to do. I want to be a champion for Main Events like Fernando Vargas and Arturo Gatti. But like Fernando said while he was in town, 'be patient, work hard and your time will come.'"
Finishing the conversation, Martinez said, "I'm looking forward to starting out this year with a bang. I might have a couple less fights than the seven I had in 2005, but I'm looking to stepping up the competition, move up to ten-rounders and climb in the rankings."
Headlining the evening is a ten-round welterweight showdown between boxing's hottest prospect, unbeaten Joel Julio of Monteria, Columbia, and Ugandan native Roberto "The Doctor" Kamya. Julio, turning 21 years old the day before the fight, is 25-0 with 22 knockouts, twelve of which have come in the first two rounds. Kamya, now fighting out of West Palm Beach, Florida is 15-5 with four knockouts.
Tickets, starting at $30, are on sale in advance by calling 312-226-5800. Cicero Stadium is located at 1909 S. Laramie, at the corner of 19th and Laramie, just ten minutes south of the Eisenhower Expressway and ten minutes north of the Stevenson Expressway. Doors for this evening will open at 6pm with the first bell at 7pm.
The full bout lineup for the evening is:
Joel Julio vs. Roberto Kamya, ten rounds, welterweights
Raul Martinez vs. Andres Ledesma, eight rounds, bantamweights
Miguel Hernandez vs. Butch Hajicek, eight rounds, middleweights
David Pareja vs. Derek Andrews, eight rounds, light heavyweights
Mike Gonzales vs. Tony Kinney, four rounds, lightweights
Omar Reyes vs. Luis Navarro, five rounds, featherweights
Reynaldo Reyes vs. Ricardo Swift, four rounds, middleweights
Pick 'Em: Plenty of Big Upcoming Fights in '06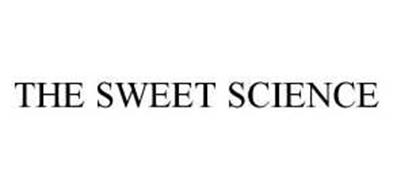 Here's the early call on many top matches scheduled for the first half of 2006: Happy New Year!
As the new calendar dawns, there are already a considerable amount of premium bouts on the horizon. Things don't look to be bogged down by undetermined championships next year. In many cases the scheduled face-offs involve the best fighters in the division, or at least close enough for general bragging rights. If anybody else with proper qualifications signs up to force the issue, all the better.
It can be argued that some pairings could have taken place within a more optimal timeframe, or that some headliners carry distracting baggage, but there are certainly enough heavy hitters on deck. That nobody can deny.
It doesn't matter whether one considers the proverbial glass half empty or half full; there's still the same amount of juice in the vessel. It's nice to know that even with a high number of cancellations, there will still be plenty of important contenders on tap.
With elite fighters in weight divisions from top to bottom on the agenda, it's an equivalent to what fans in more mainstream sports expect in a consistent championship format.
Baseball fans can almost always count on a World Series. Some hoops fanatics say too much attention to playoffs distracts unmotivated NBA teams during their regular season. In college, they project Sweet Sixteens. Football fans know there's always a Super Bowl ahead to raise advertising dollars and test the USA's halftime morals.
So too, there is method in boxing's current madness.
The midnight crystal ball hasn't even been unveiled in Times Square and there are already a number of potential thrillers scheduled. Most feature contrasting personalities that almost guarantee going along for the ride will be worthwhile. Any subsequent drops will probably be cheered.
Don King jumps right out of the auld lang gate with a January 7th Showtime card featuring Zab Judah against Carlos Baldomir and Jean-Marc Mormeck in a cruiserweight unification against O'Neil Bell.
It will be the upset of the year, bar none, if Baldomir can tip the applecart before Judah gets to his scheduled super-showdown with Floyd Mayweather Jr. Meanwhile, Mormeck is emerging and should keep on rolling against Bell, who can expose him if he's not for real.
The proverbial Big Bang starts with a January 21st rematch of one of the finest fights of '05, when Erik Morales goes against Manny Pacquaio for the second time on HBO pay per view. The fact that Morales was upset by Zahir Raheem after beating Pacquaio was no real loss in box-office luster. Artful Raheem will get a spot on the undercard and hope his patience is rewarded.
Everyone figures Morales and Pacquaio will pick up where they left off. Like the first time, the rematch is a pick'em contest. Management distractions and glove restrictions cited as Pacquaio's previous problems won't matter this time. The two are very evenly matched and their styles will make for another whapathon. It could come down to corners, where Freddie Roach gets the edge since Morales will have a new trainer for the first time since replacing his father after the Raheem lesson.
February features four of the game's most enduring attractions, in a pair of crucial matchups.
First up, Showtime presents the Jose Luis Castillo – Diego Corrales tiebreaker from El Paso on Feb 4th. This is another pick 'em pair, barring any sideshow. In boxing that disclaimer may be a stretch, since the sideshow is part of the act and the charm.
As far as action inside the strands goes, every round these guys have fought has been great. There's no reason to think that pattern won't continue. Regarding the result, Castillo keeps the pressure on as he did in the second fight, but he'll walk into trouble from a more reserved Corrales. We still don't know which coin to flip.
February also holds a better late than never affair between two perennial favorites as Shane Mosley collides with Fernando Vargas on the 25th. This fight could lead to a winning ticket in the Golden Boy sweepstakes for a fall bonanza against Oscar De La Hoya.
Vargas has been in tougher recently, based on comparable strength of opposition stats, but he's seen little action. What weight they enter the ring at may have a lot to do with the result. If Vargas has to struggle at the scale, Mosley might have the battle in the bag after round nine.
It's hard to imagine Mosley getting stopped early, but Vargas doesn't have to hurt him, he just has to knock him down three times. With natural size, he may be able to do just that, but Mosley would have to box uncharacteristically flat.
Unless Mosley decides to heed the crowd, the most likely scenario is that Shane plays it safe, picks a few shots, and stays away enough to capture a comfortable, dull decision. An unbowed Vargas maintains his fan base but not his bettors.
March both comes in and goes out as a lion.
On March 4th Joe Calzaghe welcomes Jeff Lacy to Manchester UK for what may be the biggest blowout of the headlining bunch. Calzaghe gets the chance to prove his considerable home-based reputation once and for all, but if Lacy creams him as we expect, that glossy record will be severely tarnished.
All Calzaghe has to do is make a respectable stand, but that's no small task against the rising Lacy. A motivated Calzaghe, songs of England ringing in his ears, could pull a big surprise if he can exploit Lacy's relatively limited technical development, but that's a longshot indeed.
It looks like Lacy can get by on power alone. He could soon emerge as a pound-for-pound leader. Old Joe's hometown advantage will last about two left hooks.
March 11th has the Ides of history to beware for at least one old lion, with farewell (we'll see) fireworks featuring Roy Jones Jr. against Bernard Hopkins. Less than two years ago they were considered untouchable all time greats. Now between them they've lost five in a row.
This goodbye fight is contracted at light heavyweight, for what seems like an oldies night. Hopkins is the senior at age 41 to Jones's 37, but Roy seems more the grandpa figure, last seen hanging on against Antonio Tarver. Youth, as it were here, will prevail.
This bout was signed quickly as each principal, usually sticklers for favorable contract clauses, agreed to parity in a demonstration of businessman first and fighter second. They may both expect easy marks. How much the boys have left by the time they get down to business remains to be seen. The history books will show this as a climactic career bout between Hall of Famers.
At 175 pounds, Hopkins may be in for rude awakening. Jones may have been more thoroughly outfought recently, but he was rumbling with bigger, tougher men than Jermain Taylor or Howard Eastman. Respectable as he is, Taylor still falls short of the level of Tarver, at least for now. The difference is still fifteen pounds less pop.
It will be quite a feat if Hopkins can stay in the fight, even at Jones's advanced age. Our stars point to Jones winning in overwhelming fashion.
On March 18th, James Toney meets Hasim Rahman in another pairing of seasoned war-horses.
Toney and Rahman already had their introductions, when they brawled in Mexico during a WBC gathering to bestow Rahman's new belt. Between formalities, Toney got married, which could bring up the old questions about carnal training.
Let's hope when they meet in the ring, they restore some of the fire missing from the heavyweights in '05. Toney might have an edge in recent form, but Rahman shows fine tuning he previously lacked. The winner might get newly "crowned' Nicolai Valuev, an easy payday outside Germany.
Rahman could be the heavyweight that finally makes Toney look like a blown up middleweight. But anything less than a top effort will probably lead to embarrassing night for the Rock and give Toney solid claim to being the true heavyweight champ.
This might not be the most artful fight of the new season, but it could well be the most grueling, and the closest. He who's faced the better big boys gets the nod. Advantage Rahman.
March 25 features Marco Antonio Barrera, probably the strongest overall claimant to 130 pound honors. The likely opponent is said to be always tough Jesus Chavez.
Chavez seemed rejuvenated when he met Leavander Johnson, but Johnson's tragic death may have taken some of the steam out of thoughtful Chavez, said to have received Johnson's family blessing to continue in Leavander's name. That could mean a lot of inspiration. Either way, if he does meet Chavez, who hung tough with one arm against Erik Morales, Barrera won't get any slack. The Fates say Chavez, whose wife recently served in Iraq, is a live, live underdog.
Another clash to be King of the Hill finds Floyd Mayweather Jr, arguably the game's finest practitioner, bumping heads with Zab Judah, one of very few boxers who rivals Mayweather in speed, skills, and brashness.
Their hoedown, scheduled for April 8th, is one of the top pound-for-pound pairings in recent years. Judah will need a career best performance to have a chance of victory. That's not to say he can't pull it off, but currently Mayweather is in a different galaxy in terms of punching power. Slow-motion replays may be the only way to follow the flying fists once these two whirlwinds unload.
Mayweather should be around a 4-1 favorite. Judah is good enough to make taking the odds an attractive proposition, since that's probably as good of odds as one is likely to see on Floyd for a while. Mayweather will stop Judah in his tracks.
The first half of next year is set to conclude with the star power of Oscar De La Hoya, probably against noteworthy foil Ricardo Mayorga on May 6. There could be some snags before a contract is finalized, but if it comes off count on Mayorga for promotional sound bite nastiness. One of the questions is whether or not he'll be able to get under Oscar's skin, and it might actually be entertaining to see the classy, model perfect De La Hoya show he's human and freak out against the Nicaraguan maniac.
Mayorga may have burnt his best bridges already. De La Hoya has not only the boxing skill to negate Mayorga's offense, but enough power to end it early. If Mayorga rushes in and causes a cut, De La Hoya might get ruffled enough to duck into defense and Mayorga could get a decision that goes to the cards after six rounds or so. It will be wild for as long as it lasts.
Pro boxing, like many sports, had its share of problems during 2005, but there were also many positives. Most notably, as usual, was superior and inspiring action inside the strands. Unless there's a mass freeze-up at the top, early 2006 figures to see decisive interaction among many well-known fighters.
If even fifty per cent of the aforementioned pairings come to fruition, it's a strong likelihood the upcoming year has at least one very positive half. Arturo Gatti, Miguel Cotto, Antonio Margarito, Brian Viloria, and Shannon Briggs, to name a few, are also on deck. No matter how you chose to look at or measure mass qualities, there's still just as much good to be seen.