Johnson–Jeffries (Part 2): Jeff Answers Call of the Wild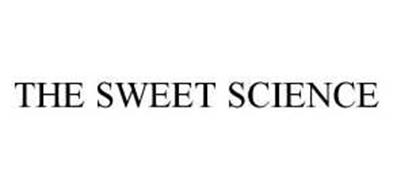 After his victory over Ketchel, Johnson had become a great favorite of vaudeville agents. Touring in early 1910, he was guaranteed $1,500 a week, a headliner's salary. Asked what he should do, Barney Gerard of the Atlantic Carnival­ show told him to just be himself; that meant that he was supposed to act the way the white folks expected him to act: dance, shadowbox, sing a bit, and tell amusing stories, but never, never be seen near any of the white women in the show. Money they gave him, respect no. According to Randy Roberts, Frank Calder, a stage manager, recalled Johnson was forced to change clothes in the bitterly cold cellar of the Cleveland Star Theatre and the Indianapolis Empire Theatre. He rebelled in Terre Haute, arguing that it was too cold to take the stage at the Fairland Theatre in only boxing tights. When management turned down his request, Johnson stormed out of town.
Gerard finally fired him, mostly it was believed, to get out of paying the champion $2,500 in back salary. When Johnson threatened the agent's life and limbs, Gerard reached for his checkbook. Returning to New York, Johnson became embroiled in an argument with another Black, Norman Pinder, whereupon – Pinder later claimed – Johnson knocked him down, kicked him in the ribs, threw a table and chair on him, and then, in afterthought, pulled out a pistol. Talk about overkill. When Johnson was arrested, he told the police he only wished he had hit Pinder harder. Locked up for four hours, Johnson was released on $5,000 bail when Pinder and two witnesses failed to show in court. Surfacing later, Pinder sued Johnson for $20,000.
All of this, of course, made good copy, and furthered fueled the public's lust to see him soundly beaten.
Meanwhile, relaxing back among the fields of alfalfa, Jeffries read the sports pages, and thought about London's call of the wild. He had grown fat, 302 pounds of it, and was growing fatter, but now, rather than his usual lumbering gait, he began to walk at a faster clip. As he watched his diet, he found himself going more and more out to the barn where he kept an ancient scale used for weighing hay. He cut his consumption of bread and potatoes by a third, while increasing his intake of buttermilk and vegetables, especially beets, which he favored, boiled or pickled. While sitting on his porch at night, he continually clenched and opened his massive fists. Secretly, he had a cobbler fashion him a pair of shoes made with weighted soles in the belief that they strengthen his massive legs.
As Bob Lucas wrote in Black Gladiator: "…Jeffries was as much a victim of racial prejudice as Jack was to become. Both men were caught up in primitive passions that swept them along like characters in a Greek tragedy."
By February of 1909, the retired champion had just about convinced himself he could fight Johnson and win. He kept his decision a secret. He appointed Sam Berger, a San Francisco hatter and sportsman, as his manager. "Sam," he ordered, "make the best deal you can."
Still, Jeffries harbored doubts about his 35?year?old body. After sailing to Europe, he went to Carlsbad in Bohemia (Czechoslovakia), where the mineral baths were "guaranteed to do wonders for man, woman or child." In Carlsbad, were doctors specializing in weight reduction and "making the old feel young," Jeffries took the baths religiously, while submitting to exhaustive medical exams. He was told: "Mr. Jeffries, your body is such it can withstand the strain of losing 75 pounds and still retain its strength and resilience. We feel, however, that the time required (for that) will be not less than one year."
Jeffries bathed in the mineral waters for three months, losing 22 pounds. Bored and body wrinkled, he elected to return home, where he could start serious training. By now, his secret was out. Delighted, Johnson sent him a telegram congratulating him for his bravery and assured him he would do all he could to see the match made. Jeffries made no reply.
Seven months before the fight, a St. Louis boxing writer asked Jeffries if he would talk to Johnson before the fight. "If that fellow comes to see me," said Jeffries, his face a dark cloud, "he will get a cleaning for which he might make a lot of money later on. I don't want to see him. I don't want him sneaking any advertising at my expense. I said I will fight him and that goes, and it won't take me more than five months to get into trim."
There was an unsubstantiated story that Jeffries, a celebrated barroom brawler, and Johnson had met in a saloon while Jeffries was still champion, and that Jeffries had challenged Johnson to a fistfight on the spot. Reportedly Johnson backed down, not for any lack of courage, but because he refused to fight unless he was paid. Neither fighter ever denied or affirmed the story.
All Johnson and Jeffries needed now was a place to fight and a man to promote it. They left it to their business managers to work out the details. The San Francisco hatter Berger negotiated for Jeffries; Johnson's negotiators were George Little and Sig Hart. They called for promoters to submit bids. The bids were scheduled to be opened at the Hotel Albany in New York, but because boxing was illegal in New York, the site was shifted to a German?styled inn, Meyer's Hotel, across the Hudson River in Hoboken, N.J. William Travers Jerome, the NYC district attorney, hastened the parties flight by sending word that he had ordered the police to breakup any boxing meeting. In New York, not only was boxing illegal, but so was even planning to promote a fight in another state.
When the bids were unsealed, Tex Rickard, backed by Minnesota millionaire Thomas F. Cole, who owned gold and silver mines in the United States and Alaska, won with a bid guaranteeing the fighters $101,000 plus two thirds of the movie rights. In addition, he promised each a $10,000 cash bonus when they signed the contract. Of the $101,000, the first offer was for the winner to get 75 per cent; the loser 25 per cent; that was later changed to 60?40. A rumor was circulated that Richard had paid an additional $12,000 to settle one of Jeffries's gambling debts.
Edward R. Moss, sports editor of the ­New York Evening Sun­, estimated that if Jeffries won, he would earn $667,750 and Johnson would make $358,250. If Johnson won, which would knock down the worth of the fight films, Moss guessed that Johnson would then make $360,750 and Jeffries $158,000. "A new era is at hand in pugilism," Moss wrote. "These horny?fisted survivals of the Stone Age are…the real moneymakers. Primitive Nature seems to reward her followers handsomely, despite civilization's boasted triumphs."
Moss's estimates with Johnson winning were fairly close. The final live gate in Reno (15,766 folks, mostly white) paid $270,755. Together with their share of that and the movie rights, Jeffries took home $192,066; Johnson earned $145,600.
If ever a man was put on earth to promote this fight, it was Tex Rickard, born, according to legend, in a Missouri farm house next door to Jesse James' mother, was orphaned at ten, and labored as a cowboy, town marshal, gold miner, hustler, oil field worker, saloon keeper, and gambler. "Next to P.T. Barnum," wrote Damon Runyon, "Tex Rickard was the greatest showman who ever lived." Added Paul Gallico: "He knew that next to women, nothing is as stimulating or interesting to men as money, and he used its sparkle as bait…Each of his shows had the aura of gold about it, and the huge guarantees he offered his performers, the prices of the tickets, and the magnitude of it all produced a feeling of excitement that made his productions practically irresistible."
Bob Edgren of the ­New York Evening World­ said Rickard was "tall, lean and (as) sinewy as a cowboy, dark?tanned from exposure to the sun and wind, and had a sharp eye, thin lips, straight?nosed countenance, and was as alert as an eagle,"
When asked if he would referee the fight, Rickard, who had never refereed a fight, replied: "If I am alive on July 4th, I will be the referee. You can state that on good authority."
No advertising brain trust was needed to market this fight, and Rickard, promotional genius that he was, had no qualms about exploiting the race issue. Jeffries became "The Hope of the White Race"; Johnson the "Negroes' Deliverer." It was shameless exploitation of an explosive situation. When the fight site was first announced as San Francisco, an editorialist for The Current Literature­ observed the fight as "casting its shadow over a palpitating world. England and France, China and Japan, Australia and Hawaii, are even now starting their delegations toward the Golden Gate." In a cartoon in the New York Globe­ entitled "Relative News Values," Jeffries and "Masta Johnson" loomed large over the figures of Teddy Roosevelt and William H. Taft, while completely dwarfing men such as Charles Evans Hughes, House Speaker Cannon, and William Jennings Bryant. Every public move Johnson and Jeffries made was photographed and recorded, sometimes accurately. Politically, it may have been the most important athletic event in American history.
One of the meaningful side issues was over the selection of the referee. (Johnson, Jeffries and Rickard had already decided that Rickard would be the third man in the ring, but they kept that a secret for the time being). Someone suggested that H.G. Wells, the British novelist and historian, would make an excellent choice, but that idea was quickly abandoned. Then Irving Jefferson Lewis, managing editor of the ­New York Morning Telegraph, ­wired Arthur Conan Doyle, the creator of Sherlock Holmes, suggesting he be the third man. Doyle was an astute boxing fan and had written many popular tales of the ring. Happy to generate publicity anyway he could get it, Richard said he was all for Doyle. A sensible man, Holmes' creator would have none of it; he telegraphed his regrets. In his memoirs, Doyle wrote: "I was much inclined to accept this honorable invitation, though my friends pictured me as winding up with a revolver at one ear and a razor at the other. However, the distance and my engagements presented a final bar." The ever-enterprising Richard even went so for as to ask President Taft to referee the fight.
Publicity for the fight was hardly underway when Johnson was arrested for speeding (one ticket of the many he collected) at 12th St. and Michigan Ave. in Chicago. Using the outlandish "darky" language reporters made-up for Johnson, The ­Inter?Ocean­ had the champion saying: "Stand back, Mr. White Offisah, and let dem colored peoples hab a look at me." Johnson, in the soft accents of his Houston, Texas birthplace, spoke the standard language of a grade school?educated American, seasoned with patois of the theater, the prison, and the sports world. The linguistic libel created by the media seemed to wash over him.
Gentleman Jim Corbett, the ex?champion, handled the psychological warfare and trained Jeffries. "Take it from me," the San Francisco Irishman was quick to tell newspapermen, "the Black boy has a yellow streak, and Jeffries will bring it out of him when he gets him into the ring." Corbett, of course, did not have to fight Johnson.
In 1982, Jeffries had made $60 a week as Corbett's sparring partner. Corbett was in training for his fight with Bob Fitzsimmons, who would knock him out with his famous solar?plexus punch. After that title fight, Jeffries said he could have beaten them both. He never fought Corbett; but he knocked out Fitzsimmons twice: once in the 11th round to win the title June 9, 1899; again in eight rounds, July 25, 1902, in his second title defense.
The fight dispatches from the two training camps had started out on the sports pages, but they were soon shifted to the front section, where even the folks who had no early interest in the fight were overwhelmed by a steady assault of narrow column after narrow column on the fight, all carried under headlines about "the valiant White Man" and the "sullen Black." Racial rivalry was the thread of every story, and anyone even marginally literate was as defenseless against the flood of words as a movie fan in a tightly packed theater exposed to an unsought but raging cold virus.
A few educated Blacks did what they could to deflate the idea that Rickard's show symbolized a struggle of race against race. The Rev. Reverdy C. Ransom of the Bethel African Methodist Church in New York City said: "No respectable colored minister in the United States is interested in the pugilistic contest between Johnson and Jeffries, from the standpoint of race. We do not think Jack Johnson thinks or has ever thought of holding the championship for the Black race. Johnson is not trying to win the Negro championship, but to hold and defend his title against all comers, regardless of race or color."
(Actually, Johnson won the world "colored" championship with a 20-round decision over Denver Ed Martin in February of 1903, and successfully defended it 17 times.)
In a fashion, Rev. Ransom was correct. It was not his rivals' color that kept Johnson from fighting a Langford or Jeannette. Taking on either of that dangerous pair would have been much more of a risk than fighting an old Jeffries – but the white fighter ­looked­ huge and dangerous, and for all the white public's conscious or subconscious fears of Johnson, Jeffries, himself a giant, appeared to be the prayed?for giant?killer they all sought. It was all about money; Johnson wanted Jeffries as much for his color as much as Jeffries wanted him for the same reason.
Not all Blacks in the U.S. took Ransom's position; many took great satisfaction in the idea of a symbolic champion, just as almost all whites found satisfaction in the same idea but from the opposing view. The Chicago Defender­ was the first highly successful crusading newspaper founded by and for Blacks, and it quickly adopted the theme of racial rivalry implicit in the match between Jeffries and Johnson. The ­Defender's publisher, Robert Sengstacke Abbott, lived in a mansion, maintained a box at the opera, carried a gold?headed cane, and wore a silk hat, long?tailed coat, striped trousers, and spats. Like his martinis, he believed in keeping his readers well stirred.
Abbott's gift for sensationalism rivaled that of William Randolph Hearst. A few weeks before the fight, the Defender, ran a cartoon of Johnson shaking hands with Jeffries in a ring; the front rows were occupied by men exhibiting a sign that read: "JIM CROW DELEGATES." The referee had the face of Satan, was bearded and dressed like Uncle Sam, and was labeled "Public Sentiment." The referee was saying to Jeffries: "We're with you this time – go ahead." Standing beside Jeffries were three menacing figures labeled "Race Hatred," "Prejudice," and "Negro Persecution." Above the cartoon was the legend: "HE WILL HAVE TO BEAT THEM ALL" and below: "The future welfare of his people forms a part of the stake."
The ­Defender­ also carried an article pointing out, because of Johnson's preference for white blonde woman, and the publicity over his affair with Etta, that suddenly there were, in the current sessions of legislatures in Wisconsin, Iowa, Kansas, Minnesota, New Jersey, Michigan and New York, nearly identical bills outlawing interracial marriages. Commented the ­­Defender: "If more of our men were as considerate of our women as Jack Johnson is, what a great race of people we would be." The ­Defender was ready to defend Johnson no matter what: for example, when Johnson's dog bit a man, who then sued the champion, the paper labeled it racial persecution.
Another storm broke in California, where Rickard by now was erecting an arena in San Francisco. The reformers rose up to do battle. The moment the fight was announced, they began a campaign to get it stopped. They sent letters and telegrams, held public meetings, were happy to grant private interviews. Gov. James C. Gillett, who dreamed of one day going to Washington, began to feel the heat. Hoping to head off a disaster, he said that so far as he knew it was merely a "sparring contest" and he could find nothing in the state law to forbid it.
Then up to bat stepped one George Rockwell of Cincinnati, claiming he represented a "national organization of businessmen and church people to prevent this outrage." Rockwell ordered one million postcards with Gillett's address and the message: "STOP THE FIGHT. THIS IS THE 20TH CENTURY." Rockwell's attack was as much against professional boxing as it was the color of Johnson's skin.
From old clippings: American reformers wanted the match to be held outside of the United States. After the fight was banned in San Francisco, the zealots turned their collective zeal on Reno and Nevada's Gov. Dickerson. On Sunday, June 26, Rev. L. H. Burwell, the pastor of Reno's Methodist church, delivered a sermon he called "Reno's Disgrace." In Cincinnati, Methodist ministers passed a resolution calling on Dickerson to follow Gillett's exemplary example. The pressure was as intense as it was useless. Dickerson's tent was anchored into bedrock. Most God-fearing Americans wrote off Reno as a national disgrace. Wrote one columnist for the ­Independent magazine: "Reno reproaches the whole country. But we tell Nevada that this is its last time thus to serve the devil…Just as universal condemnation and disgust compelled Mormonism to get a new revelation on Polygamy, so will Nevada be plagued into decency." In Chicago, a Baptist minister named M. P. Boynton became a footnote in boxing history when he suggested: "There should be some way by which our nation could recall the charter of a state that has become a desert and moral menace. Nevada has not right to remain a part of our nation."
Two powerful forces were at work. First, there was the battle perceived as a struggle for racial supremacy, an emotional newspaper-selling fire storm that brought Black and white journalists quickly into the fray. Jackson Stovall of the Defender­ wrote: "On the arid plains of the Sage Brush State, the white man and the Negro will settle the mooted question of supremacy." On the other side, Max Balthazar, a white writer for the ­Omaha Daily News­, asked whether "the huge white man, the California grizzly, could beat down the wonderful Black and restore to the Caucasians the crown of elemental greatness as measured by strength of brow, power of heart and lung, and withal, that cunning or keenness that denotes mental as well as physical superiority."
Roberts suggested that white racist reformers wanted part of the answer to Balthazar's question. Just to permit the fight to take place was to admit a sort of equality; it suggested that Blacks had an equal chance to excel in at least one arena of American life. Realizing this, the Black journalist A.G.F. Sims took on the white reformers: "Just because a Negro has an equal chance, that in itself, in their opinion, is enough to constitute a national disgrace." Sims added that he hoped Johnson would win "to make the national disgrace even sweeter."
The white reformist group looked upon the fight as a no?win situation. Win or lose, if the fight took place Johnson would have achieved a symbolic victory for his race. And if Johnson won, the whites were sure there would be a race war. "If the Black man wins," trumpeted a New York Times­ editorial, "thousands and thousands of his ignorant brothers will misinterpret his victory as justifying claims to much more than mere physical equality with their white neighbors." In the South, whites feared a Johnson victory would increase the possibility of physical contact between proud young Blacks and willing white women.
Whites were not alone in predicting violence. Conservative Blacks feared the same. As early as March of 1909 Emmett Jay Scott, Booker T. Washington's personal secretary, wrote J. Frank Wheaton, a successful Black New York attorney, about the need for Johnson to be more humble in public. Scott, and by extension, the political suits in Washington, wanted Johnson to shut up, or, as he put it, to "refrain from anything resembling boastfulness." It was feared that Johnson challenged an order they wished to placate and that his emancipated life style would cause a violent white reaction. E.L. Blackshear, principal of the Black State Normal and Industrial College in Prairie View, Texas and a disciple of Washington, warned that if Johnson defeated Jeffries, "the anti?Negro sentiment will quickly and dangerously collect itself ready to strike back at any undue exhibitions of rejoicing on the part of Negroes."
Like the white reformers, conservative Blacks wanted this fight to go away.
Then there was the other force, the force against change in the old order, which was under full frontal attack. In Mexico, a heroic cataclysm was underway; the following year, Porfirio Diaz, for 45 years the oppressive symbol of order and authority, would be forced to resign. In England, militant suffragettes were challenging the order of sexes. They had smashed windows at the traditional home of the Prime Minister, and chained themselves to the railing at Parliament Square; poured acid into postal boxes; slashed pictures in public art galleries; and, when arrested, went on hunger strikes.
Everywhere, here and in Europe, the old guard fought to hold on to their world of Christian morality and puritanical virtues. In Johnson and boxing they saw the evil manifestation of everything they opposed, feared, and hated. They embraced traditional, rural and puritanical values, and boxing, they argued, was as alien to those cherished virtues as, say, the son of illiterate "immigrants" from somewhere in Africa. Professional boxing was viewed as an immigrant sport that attracted Irish, Italian and Polish Catholics, Russian Jews, and other such undesirable sorts. The closing argument always included that the sport had close ties with saloonkeepers, gangsters and Democratic (Irish Catholic) urban political machines.
To them, the epitome of the evil boxing world was Johnson. He drank, supported white prostitutes, and shook the very social and racial order of rural Anglo?Saxon Protestant America. He was not a fellow they desired as a son-in-law.
John L. Sullivan had been bad enough, but he was at least white, (in the insular view of the hymn-singing Wasps, the downside to Sullivan was that he was a drunk, a womanizer, and an Irish Catholic), but as long as he and his untamed ilk did not try to move in next door to them, they were willing to bask in his glory.
Speaking of inveterate old scoundrels, Rickard loved the furor and the publicity, both in San Francisco, and later in Reno. Merrily, he continued to build the $35,000 yellow?pine San Francisco arena that would hold 25,000 spectators. But Gillett was beginning to cave in. It did not help when he got up one morning to find fifty ministers praying outside his bedroom window for him to stop the fight. Gillett rolled over with his feet in the air when the Washington politicians joined the fray; Congressman William S. Bennett of New York, chairman of the House Committee on Foreign Affairs, wired William R. Wheeler, of the San Francisco Board of Trade, saying that the prospective fight stood in the way of San Francisco's landing the Panama Pacific Exposition of 1915.
"Good Lord" said Gov. Gillett after he learned of Bennett's threat. He telephoned U.S. Webb, his state's Attorney General, from Chicago and told him: "Go to San Francisco and tell Richard to get out of my state. Tell him to take Johnson and Jeffries with him."
"Why?"
"Do it."
The next day's headline of The Police Gazette­ blared: "GOV. SAYS BIG FIGHT IS A FRAME UP"
"I believe it is a frame?up," Gov. Gillett was quoted as saying, taking the easy route out. "There was no chance to get Jeffries in the ring again, in my opinion, unless he was assured in advance of victory. Johnson has little to lose. He needs money, and if he can be made independent by allowing Jeffries to win, he will do it. I don't think the crowd would stand for the Negro being returned the winner, and I am confident that Johnson would fall down and knock himself out if that was the only way he could let Jeffries win."
Jeffries was trout fishing the narrow San Lorenzo River near his training camp at the tiny village of Rowardennan in the Santa Cruz Mountains with Walter Kelly, a vaudevillian and the future uncle of Grace Kelly, when he received word that the fight had been driven from his home state. "I should tell them all to go to hell and go back home," he told Kelly. "If it wasn't for Tex, that's just what I would do."
Later Kelly wrote: "In my soul I believe that incident was the blow that whipped Jeff."
Ask to comment on the frame-up charge, Jeffries said: "I am inclined to believe Gov. Gillett was misquoted."
Every metropolitan paper in the country carried the headline, or some variation of it: "GILLETT VETOES THE BIG FIGHT."
John I. Day, an obviously creative writer for Inter?Ocean­, claimed that he had interviewed a "dusky fan," whom he quoted: "Dat dah white trash fighter, he is a friend of Goveno' Gillett, an' dah Goveno' he done stop dah fight, so Jack can't beat his haid off."
The next day the New York Times­ editorialized: "Governor Gillett has assumed national stature. He deserves the heartiest praise of all good citizens."
For a few days this praise was echoed in church and reform circles. With election time nearing, the California chief executive, a priggish teetotaler who had originally run and won on a reform platform, decided it was time he established greater distance between himself and the heavyweight champion. Followed by a motorcade of writers and photographers, the governor led the way to Johnson's training headquarters, a beachfront resort named Seal Rock Home, where he and his media guests were taken into a room where the champion, as naked as the day he was born, lay stretched out on a rubbing table. The oily administrations of a naked masseuse held the rapt attention of a dozen stylishly gowned white women.
"This is too much," snapped Gov. Gillett after he had regained control of his stomach. "I want to talk to you but I want these women out of here first."
Johnson smiled at the pompous little man. "The ladies is most welcome here, and so is you, gov'nor."
That said, Johnson reached out with one large, muscular arm and pulled the struggling and sputtering Gillett close. He winked at the photographers, who, while the giggling white ladies gathered about, quickly carpeted the marble floor with burned out flashbulbs.
A few weeks later, Gillett and his committee for a cleaner California slumped in silence, waiting for state caucus returns to come it. Early news reports had not been good and when the returns came in they were as bad as they could get: Gillett had failed to get his party's nomination by a 3-to-1 margin. The public's indignation over the circulated photos of the governor seemingly consorting with the naked champion and a party of white women had been too big an obstacle to overcome. Johnson had turned the prude into a prune.
"What do I tell the press?" Jack Overland, one of Gillett's public relations people, asked.
According to several reports, the former governor replied: "Tell them that if that Black ape ever returns to these parts, I will have him roped and castrated."
With bowed head, Gov. Gillett then slipped into his topcoat and obscurity.
In Boxing News: Floyd Mayweather An All-Time Great, Valuev & More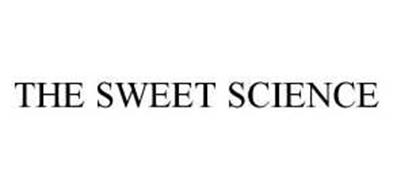 A Shot of Boxing on the Last Day of the Year
The Guardian reports that talks have already taken place between Nicolay Valuev's co-promoters – Don King and Wilfried Sauerland – and Danny Williams' promoter Frank Warren for Nicolay Valuev to face Danny Williams. I'd suggest Danny Williams needs to worry about Matt Skelton (who Williams is reportedly scheduled to fight in February) before he entertains notions of facing the Beast From The East.
The Mirror in the UK looks forward to a big year in boxing for 2006. The Mirror considers what the future might bring for Joe Calzaghe, Amir Khan and Ricky Hatton, among others.
The Parksville Qualicum News has an interesting column on the travails of former Canadian Super Middleweight title holder Mark Woolnough. Woolnough's career turned controversial – as widely reported in the Canadian press – at the beginning of this year when Woolnough and four other men were charged with manslaughter and assault after a fight outside a Parksville nightclub. The case returns to court next month. It's an interesting read, as Woolnough is still looking to the future with hope.
Our own Marc Lichtenfeld provides plenty of food for thought with his Top Ten Wish List for boxing in the New Year. There's plenty of good stuff here, but what really jumped out for me is Lichtenfeld's opinion that a win over Zab Judah could have Floyd Mayweather knocking on the door of all-time great status. Seems to me this might be jumping the gun a little. Or is Marc right? Will it soon be time to call Floyd Mayweather Jr. an all-time great?
(More Boxing News Links at TheSweetScience.com)
ShoBox Friday Night Fights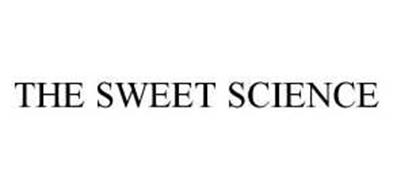 Hot bantamweight prospect Raul "The Cobra" Martinez heads back to Chicago next Friday night as he is featured in the co-main event of SHOBOX "THE NEW GENERATION," an action packed evening of professional boxing presented by Dominic Pesoli's 8 Count Productions,' HOME OF THE BEST IN CHICAGO BOXING, Kathy Duva's Main Events Inc., along with Miller Lite and TCF Bank.
The two-time national amateur champion sporting a perfect 12-0 record with 9 knockouts, six of which have come in the first round, will take on Colombian Andres "Andy Boy" Ledesma, 13-1 (8 KOs) in a scheduled eight round bout.
Speaking after a training session at his home gym in Georgetown, Texas, Martinez said, "I'm truly looking forward to returning to Chicago. The fans were terrific in September, they were very supportive from the start of the fight," an internationally televised first round knockout of Miguel Martinez on September 16th at the Aragon Ballroom.
Regarding his upcoming fight with Ledesma, "The Cobra" said, "I haven't seen him fight, although I understand he's fought at higher weights and will be naturally bigger than me. I've had great training for this fight and feel very confident. I really haven't left the gym in months, just taking off Sunday's and even then I get my running in. My thinking is that fights are won in the gym and complete preparation is the key."
When asked about his being mentioned by Dan Rafael, ESPN's boxing writer as one of the top prospect's in the boxing world the 23-year-old San Antonio native said, 'It's a great compliment, but I still have much work to do. I want to be a champion for Main Events like Fernando Vargas and Arturo Gatti. But like Fernando said while he was in town, 'be patient, work hard and your time will come.'"
Finishing the conversation, Martinez said, "I'm looking forward to starting out this year with a bang. I might have a couple less fights than the seven I had in 2005, but I'm looking to stepping up the competition, move up to ten-rounders and climb in the rankings."
Headlining the evening is a ten-round welterweight showdown between boxing's hottest prospect, unbeaten Joel Julio of Monteria, Columbia, and Ugandan native Roberto "The Doctor" Kamya. Julio, turning 21 years old the day before the fight, is 25-0 with 22 knockouts, twelve of which have come in the first two rounds. Kamya, now fighting out of West Palm Beach, Florida is 15-5 with four knockouts.
Tickets, starting at $30, are on sale in advance by calling 312-226-5800. Cicero Stadium is located at 1909 S. Laramie, at the corner of 19th and Laramie, just ten minutes south of the Eisenhower Expressway and ten minutes north of the Stevenson Expressway. Doors for this evening will open at 6pm with the first bell at 7pm.
The full bout lineup for the evening is:
Joel Julio vs. Roberto Kamya, ten rounds, welterweights
Raul Martinez vs. Andres Ledesma, eight rounds, bantamweights
Miguel Hernandez vs. Butch Hajicek, eight rounds, middleweights
David Pareja vs. Derek Andrews, eight rounds, light heavyweights
Mike Gonzales vs. Tony Kinney, four rounds, lightweights
Omar Reyes vs. Luis Navarro, five rounds, featherweights
Reynaldo Reyes vs. Ricardo Swift, four rounds, middleweights
Pick 'Em: Plenty of Big Upcoming Fights in '06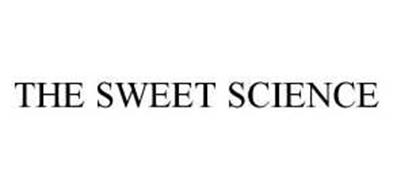 Here's the early call on many top matches scheduled for the first half of 2006: Happy New Year!
As the new calendar dawns, there are already a considerable amount of premium bouts on the horizon. Things don't look to be bogged down by undetermined championships next year. In many cases the scheduled face-offs involve the best fighters in the division, or at least close enough for general bragging rights. If anybody else with proper qualifications signs up to force the issue, all the better.
It can be argued that some pairings could have taken place within a more optimal timeframe, or that some headliners carry distracting baggage, but there are certainly enough heavy hitters on deck. That nobody can deny.
It doesn't matter whether one considers the proverbial glass half empty or half full; there's still the same amount of juice in the vessel. It's nice to know that even with a high number of cancellations, there will still be plenty of important contenders on tap.
With elite fighters in weight divisions from top to bottom on the agenda, it's an equivalent to what fans in more mainstream sports expect in a consistent championship format.
Baseball fans can almost always count on a World Series. Some hoops fanatics say too much attention to playoffs distracts unmotivated NBA teams during their regular season. In college, they project Sweet Sixteens. Football fans know there's always a Super Bowl ahead to raise advertising dollars and test the USA's halftime morals.
So too, there is method in boxing's current madness.
The midnight crystal ball hasn't even been unveiled in Times Square and there are already a number of potential thrillers scheduled. Most feature contrasting personalities that almost guarantee going along for the ride will be worthwhile. Any subsequent drops will probably be cheered.
Don King jumps right out of the auld lang gate with a January 7th Showtime card featuring Zab Judah against Carlos Baldomir and Jean-Marc Mormeck in a cruiserweight unification against O'Neil Bell.
It will be the upset of the year, bar none, if Baldomir can tip the applecart before Judah gets to his scheduled super-showdown with Floyd Mayweather Jr. Meanwhile, Mormeck is emerging and should keep on rolling against Bell, who can expose him if he's not for real.
The proverbial Big Bang starts with a January 21st rematch of one of the finest fights of '05, when Erik Morales goes against Manny Pacquaio for the second time on HBO pay per view. The fact that Morales was upset by Zahir Raheem after beating Pacquaio was no real loss in box-office luster. Artful Raheem will get a spot on the undercard and hope his patience is rewarded.
Everyone figures Morales and Pacquaio will pick up where they left off. Like the first time, the rematch is a pick'em contest. Management distractions and glove restrictions cited as Pacquaio's previous problems won't matter this time. The two are very evenly matched and their styles will make for another whapathon. It could come down to corners, where Freddie Roach gets the edge since Morales will have a new trainer for the first time since replacing his father after the Raheem lesson.
February features four of the game's most enduring attractions, in a pair of crucial matchups.
First up, Showtime presents the Jose Luis Castillo – Diego Corrales tiebreaker from El Paso on Feb 4th. This is another pick 'em pair, barring any sideshow. In boxing that disclaimer may be a stretch, since the sideshow is part of the act and the charm.
As far as action inside the strands goes, every round these guys have fought has been great. There's no reason to think that pattern won't continue. Regarding the result, Castillo keeps the pressure on as he did in the second fight, but he'll walk into trouble from a more reserved Corrales. We still don't know which coin to flip.
February also holds a better late than never affair between two perennial favorites as Shane Mosley collides with Fernando Vargas on the 25th. This fight could lead to a winning ticket in the Golden Boy sweepstakes for a fall bonanza against Oscar De La Hoya.
Vargas has been in tougher recently, based on comparable strength of opposition stats, but he's seen little action. What weight they enter the ring at may have a lot to do with the result. If Vargas has to struggle at the scale, Mosley might have the battle in the bag after round nine.
It's hard to imagine Mosley getting stopped early, but Vargas doesn't have to hurt him, he just has to knock him down three times. With natural size, he may be able to do just that, but Mosley would have to box uncharacteristically flat.
Unless Mosley decides to heed the crowd, the most likely scenario is that Shane plays it safe, picks a few shots, and stays away enough to capture a comfortable, dull decision. An unbowed Vargas maintains his fan base but not his bettors.
March both comes in and goes out as a lion.
On March 4th Joe Calzaghe welcomes Jeff Lacy to Manchester UK for what may be the biggest blowout of the headlining bunch. Calzaghe gets the chance to prove his considerable home-based reputation once and for all, but if Lacy creams him as we expect, that glossy record will be severely tarnished.
All Calzaghe has to do is make a respectable stand, but that's no small task against the rising Lacy. A motivated Calzaghe, songs of England ringing in his ears, could pull a big surprise if he can exploit Lacy's relatively limited technical development, but that's a longshot indeed.
It looks like Lacy can get by on power alone. He could soon emerge as a pound-for-pound leader. Old Joe's hometown advantage will last about two left hooks.
March 11th has the Ides of history to beware for at least one old lion, with farewell (we'll see) fireworks featuring Roy Jones Jr. against Bernard Hopkins. Less than two years ago they were considered untouchable all time greats. Now between them they've lost five in a row.
This goodbye fight is contracted at light heavyweight, for what seems like an oldies night. Hopkins is the senior at age 41 to Jones's 37, but Roy seems more the grandpa figure, last seen hanging on against Antonio Tarver. Youth, as it were here, will prevail.
This bout was signed quickly as each principal, usually sticklers for favorable contract clauses, agreed to parity in a demonstration of businessman first and fighter second. They may both expect easy marks. How much the boys have left by the time they get down to business remains to be seen. The history books will show this as a climactic career bout between Hall of Famers.
At 175 pounds, Hopkins may be in for rude awakening. Jones may have been more thoroughly outfought recently, but he was rumbling with bigger, tougher men than Jermain Taylor or Howard Eastman. Respectable as he is, Taylor still falls short of the level of Tarver, at least for now. The difference is still fifteen pounds less pop.
It will be quite a feat if Hopkins can stay in the fight, even at Jones's advanced age. Our stars point to Jones winning in overwhelming fashion.
On March 18th, James Toney meets Hasim Rahman in another pairing of seasoned war-horses.
Toney and Rahman already had their introductions, when they brawled in Mexico during a WBC gathering to bestow Rahman's new belt. Between formalities, Toney got married, which could bring up the old questions about carnal training.
Let's hope when they meet in the ring, they restore some of the fire missing from the heavyweights in '05. Toney might have an edge in recent form, but Rahman shows fine tuning he previously lacked. The winner might get newly "crowned' Nicolai Valuev, an easy payday outside Germany.
Rahman could be the heavyweight that finally makes Toney look like a blown up middleweight. But anything less than a top effort will probably lead to embarrassing night for the Rock and give Toney solid claim to being the true heavyweight champ.
This might not be the most artful fight of the new season, but it could well be the most grueling, and the closest. He who's faced the better big boys gets the nod. Advantage Rahman.
March 25 features Marco Antonio Barrera, probably the strongest overall claimant to 130 pound honors. The likely opponent is said to be always tough Jesus Chavez.
Chavez seemed rejuvenated when he met Leavander Johnson, but Johnson's tragic death may have taken some of the steam out of thoughtful Chavez, said to have received Johnson's family blessing to continue in Leavander's name. That could mean a lot of inspiration. Either way, if he does meet Chavez, who hung tough with one arm against Erik Morales, Barrera won't get any slack. The Fates say Chavez, whose wife recently served in Iraq, is a live, live underdog.
Another clash to be King of the Hill finds Floyd Mayweather Jr, arguably the game's finest practitioner, bumping heads with Zab Judah, one of very few boxers who rivals Mayweather in speed, skills, and brashness.
Their hoedown, scheduled for April 8th, is one of the top pound-for-pound pairings in recent years. Judah will need a career best performance to have a chance of victory. That's not to say he can't pull it off, but currently Mayweather is in a different galaxy in terms of punching power. Slow-motion replays may be the only way to follow the flying fists once these two whirlwinds unload.
Mayweather should be around a 4-1 favorite. Judah is good enough to make taking the odds an attractive proposition, since that's probably as good of odds as one is likely to see on Floyd for a while. Mayweather will stop Judah in his tracks.
The first half of next year is set to conclude with the star power of Oscar De La Hoya, probably against noteworthy foil Ricardo Mayorga on May 6. There could be some snags before a contract is finalized, but if it comes off count on Mayorga for promotional sound bite nastiness. One of the questions is whether or not he'll be able to get under Oscar's skin, and it might actually be entertaining to see the classy, model perfect De La Hoya show he's human and freak out against the Nicaraguan maniac.
Mayorga may have burnt his best bridges already. De La Hoya has not only the boxing skill to negate Mayorga's offense, but enough power to end it early. If Mayorga rushes in and causes a cut, De La Hoya might get ruffled enough to duck into defense and Mayorga could get a decision that goes to the cards after six rounds or so. It will be wild for as long as it lasts.
Pro boxing, like many sports, had its share of problems during 2005, but there were also many positives. Most notably, as usual, was superior and inspiring action inside the strands. Unless there's a mass freeze-up at the top, early 2006 figures to see decisive interaction among many well-known fighters.
If even fifty per cent of the aforementioned pairings come to fruition, it's a strong likelihood the upcoming year has at least one very positive half. Arturo Gatti, Miguel Cotto, Antonio Margarito, Brian Viloria, and Shannon Briggs, to name a few, are also on deck. No matter how you chose to look at or measure mass qualities, there's still just as much good to be seen.