The Beloved Son of Brighton Beach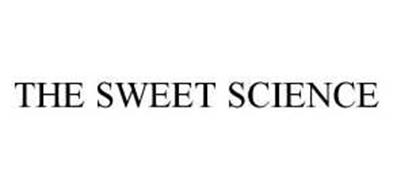 The golden days of Jewish boxing are long gone. Now we are left to relive the past if we are looking to rekindle the magic of the great Star of David inside the squared circle. In the last fifty years, Jewish fighters have almost disappeared completely, following a track almost as drastic as the extinction of the dinosaur.
As Allan Bodner wrote in When Boxing Was a Jewish Sport, "If the rise of Jewish boxing was consistent with a pattern of ethnic progression, its demise was meteoric, much more rapid than with any other nationality."
After such a glorious procession of Jewish fighters graced the ultimate stage, molding a Golden Age in the first half of the 20th century, that stage suddenly went dark as did the hopes of yet another champion of the scrolls captivating its beloved audience.
Danny Kapilow, one of the many hardnosed Jewish fighters of his day, explained why his people abandoned the sport of boxing. "By 1950, there were no more Jewish boxers. They started to make their way in society. The depression was over. You had a prosperity setting in."
Boxing is not a sport for the Ivy Leaguer or even the average college graduate. It's not a sport for anyone who could make a better living in anything else they did. The art of fisticuffs is only for the most desperate soul who would fight for his life if it meant rising out of the ghetto and protecting his family. How many doctors, lawyers, bankers, even police officers do you see entering the ring in front of gladiatorial crowds who want nothing more than to see blood shed? For a member of the bourgeoisie to choose professional boxing would be as suicidal as a member of the Japanese intelligentsia strapping on their kamikaze helmet.
Nobody said it better than Danny Kapilow, who compiled a record of 50-11 from 1941 through 1948. "I just know that if a guy can make a few bucks outside, he's not going to go into the gym and get his brains knocked out and for three or four years make no money and work your ass off. The only reason we didn't do it in our day is there was really no other way unless you wanted to take a pistol."
According to Bodner's When Boxing Was a Jewish Sport, Kapilow later became president of a Teamsters Local and a staunch advocate of Ring 8, immortalizing himself as one of the most dedicated advocates of getting benefits for ill and destitute boxers. Ironically, he benefited greatly from World War II, entering the service on August 15, 1942, the same day he was supposed to fight the dangerous Fritzie Zivic. "Seeing as I got through the war uninjured, that was probably a lucky day for me. He would have probably killed me."
In studying the plight of the Jewish boxer, or any ethnicity who's ever entered the ring, we get a true examination of the history of our society because this hardest of games attracts only the most desperate of players.
As my pops wrote in his Foreword for When Boxing Was a Jewish Sport, "I've always thought of boxing not as a mirror but as a magnifying glass of our society. As the Irish moved up into the mainstream, there was less economic need to use the prize ring as their way out and up. The wave of Jewish boxers followed exactly the same pattern, and so did the Italians. The almost total domination of the ring today by African-Americans and Hispanics speaks directly to the continued economic deprivation and discrimination of large sections of our inner-city communities."
Thus, we understand the almost extinction of Jewish fighters today as caused by what Thomas Jenkins' proposes as the theory of ethnic succession. In studying the history of boxers through the first half of the 20th Century, he found that the poorest immigrants who lived in urban areas produced the largest numbers of prizefighters. And so the sociological pattern of boxing's participants continues to follow the same precedent as it did from its inception.
Despite the fact that Jewish boxing is about as popular today as is its Orthodox contingent driving on the Sabbath, there still remains those loyal fans who cry for a return to '20s and '30s, a time in which the Jews reigned supreme in the ring. Their fathers and their fathers before them refused to let go of that magical period and kept the history alive by passing on the great memories of Benny Leonard, Ted "Kid" Lewis, and Barney Ross to the next generation. And so we still have those who worship their heritage by celebrating the sport of boxing, understanding the meaning and the history behind the Star of David embroidered on the trunks of their countrymen.
A member of the old establishment who was involved in the Jewish Golden Age believed that there could come a time again where Jews and boxing could go hand-in-hand. That man, Leo Bodner, a talented amateur fighter, and later manager to the Jewish light-heavyweight contender Yale Okum, who he said "could have been champion, but he was lazy," felt that it would take a captivating individual to bring Jewish boxing back to center stage.
"I don't know of any Jewish boxers whose son became a boxer. But if there was a big Jewish boxer today, a lot of kids would be attracted. Definitely. Not as many, but it could come back. It would become popular, if he was a gentleman. You know what I mean? If he wasn't a rough bum, kids would be attracted."
Imagine a new Golden Age that returns Jewish boxing to the glory of its magical past. A time where fans treat their fighters as mythical warriors, loving them unconditionally because they go to battle with fearless abandon, not only for individual gains, but also for the enhancement of their entire Jewish race. No one emulated that legendary character more than Benny Leonard.
As Leo Bodner remembered, "So many Jews become boxers in the twenties and thirties because it started with Benny Leonard. Every Jewish boy wanted to be like him. He was nice looking. He was clean looking. He was respectable. Everyone respected him. Gentile or Jew. He was a perfect gentleman."
So many great Jewish fighters, including the likes of Allie Stolz, Sid Terris and Ruby Goldstein, have credited Benny Leonard as their role model who gave them that "Why can't I do it?" attitude that propelled their careers.
Today, the Jewish contingent has no one like Benny Leonard to once again open the door to that plethora of uncharted talent that surely lies deep within today's population. Of course the Jewish race has greatly advanced since the first wave of immigrants arrived on American soil and had to survive from the absolute bottom rung of the social hierarchy. I know that the overwhelming financial desperation that drove so many Jews into boxing is generally no longer there, but that doesn't mean a permanent Dark Age has to hover over the fans of David for the rest of eternity. A role model can still emerge to captivate, not only Jews, but also the world over, and lead his generation into a new Renaissance period.
Enter Dmitriy Salita, presently the great Jewish hope of New York, and maybe the brightest star to shine in quite a while. His devoted Brighton Beach, Brooklyn fan base, thousands of proud Jews who worship him as if he was the second coming of Benny Leonard, are the inspiration behind this piece. Their blissful cheers for their beloved hero is a sight in itself, but more importantly, it demonstrates their long repressed desire to idolize a world champion of their own.
Young Dmitriy carries an inescapably tremendous burden when he steps into the ring with the Star of David on his trunks. That poignant symbol of Jewish faith can't help but remind us all of a different period, a time in which the Leiners (Leonard) and the Rosofskys (Ross) were boxing legends, headlining the sport with their masterful skill and undaunted courage.
Watching Salita barely escape the game but average Robert Frankel on December 16 in the main-event of Lou DiBella's Broadway Boxing show at the Hammerstein Ballroom brought serious doubts as to whether or not he's capable of becoming a world champion. Despite his struggling performance inside the ring, Salita's fanatical fans were screaming in ecstasy whenever he landed a punch, undaunted by any shortcomings that they saw from their beloved pugilist.
What makes Dmitriy Salita such an exciting prospect is the fact that he does possess the special qualities of the model boxer that Leo Bodner believed could put the Jews back on the map. A soft-spoken young man with an easygoing, almost shy personality, Salita is a true gentleman that makes any fan of our sport proud. Salita, originally from Odessa, Ukraine, is now 22-0 and on the cusp of breaking into national stardom. His handlers, including his Rabbi manager, Israel Liberow, believe he is ready to challenge the upper tier of the 140-pound division.
Settling in Brighton Beach, Brooklyn with his family at the age of nine, Salita turned to boxing as a teenager in order to seek protection from the rough streets. He found solace at Jimmy O'Pharrow's Starrett City Boxing Club and developed into a talented amateur fighter, capturing a golden gloves championship in 2001. His slight frame, pale skin, and polite demeanor is hardly intimidating, but then again, Benny Leonard had similar characteristic and you know what happened there. O'Pharrow commented on Salita's deceptiveness and uniqueness, saying, "My gym's like a league of nations. I seen every kind of kid come through the doors, but I ain't never seen one like this Dmitry Kid looks Russian, prays Jewish and fights Black."
Speaking of praying, there was a time when Salita didn't have the freedom to practice his religion due to anti-Semitism in his native Ukraine. He may never have embraced Judaism if it wasn't for the untimely death of his mother, who succumbed to cancer in 1999. Driven by her inspiration, Salita's story-like transformation began as he was exposed to Orthodox Judaism in Brooklyn and soon became a strict follower to Jewish law. Israel Liberow, Salita's manager, now makes sure that his fighter's food is kosher wherever he travels. For his strict observance, this rising Star of David has become a true hero within the orthodox community. Salita's religious devotion is undaunted by the fight game. He added, "I will never compromise my beliefs. Never." He will not fight on the Sabbath or any other Jewish holiday and he makes sure in training that a synagogue is always in walking distance. As he said, "Anyone who wants a good whuppin' from me is just going to have to wait until sundown."
Heading into the ring with a Rabbi, an orthodox Jewish band (sometimes even the celebrated Chasidic reggae rapper Matisyahu), and hundreds of screaming brethren in the stands, Salita has once again popularized the merger of the sport of boxing and the sanctity of the synagogue, at least in New York. When Salita's in the ring, all you hear is a constant roar, "Dima, Dima, Dima."
Is he the next great Jewish fighter of our time who has the resolve to carry the pride of his religion on his shoulders? That is yet to be seen, but Salita is one of the inspiring stories that helps to brighten our sport. "I enjoy being different," he said. "People are surprised at how good the white, Jewish kid is, surprised that I can fight. I take that as a compliment." Benny Leonard is smiling from above. The Star of David has risen once again.
* * *
On a completely different note, I must send my apologies to Don King and his staff at DKP regarding my pre-fight predictions and certain comments that I made in my post-fight article. Before the fight, I wrongly assumed that Baldomir was signed under King and thought that he was getting a shot at Judah only because he was a King fighter. Not to mention that I thought this fight was a joke, picking Judah to win in a walkover just like the colleagues I compared notes with at the weigh-in, which we all know now was about as inaccurate as picking the Giants to manhandle the Panthers. Baldomir fought his heart out and beat one of the best fighters in the world, despite any excuses Judah mustered for his performance. My hats off to Carlos Baldomir for such a gutsy effort…
In my post-fight piece, I made certain remarks that were misinterpreted and not worded clearly on my part, as well as others comments that weren't fair to Don King. I meant no harm in saying that a fighter should never cross King. What that statement was supposed to imply was the simple fact that Don King is the most successful promoter in the history of boxing, and it would be unwise for any fighter to destroy that relationship.
I also called some of King's post-fight press conference words "manipulative," and said that he had forgotten about Judah's loss and was already focusing on how to get Baldomir on his side. Don, I apologize for that presumption, as I realize that all you were trying to do is what all good promoters do, and that's try to get a rematch for your own fighter so he gets that opportunity at redemption.
I don't blame Don King in any respect for what happened to Zab Judah last weekend. He had nothing to do with Judah's performance, and had no influence over Baldomir fighting for the welterweight title. It's also important to understand for boxing fans to know that King didn't deserve to be cursed at on television for making his fighter (Judah) promote the fight. That's part of the game, and for a fighter to blame his promoter because he took too much of his time to hype the fight is absolutely ridiculous. If Judah didn't want to take time off to promote the fight, then that was his prerogative. So Don, I'm sorry for any misstatements I may have made in my rush to make my deadline. You handled Judah's unwarranted comments with class and I admire you for that. We all make mistakes, even journalists, if you can believe that….
Peter/Toney Ii: Peter Has The Brutal Punch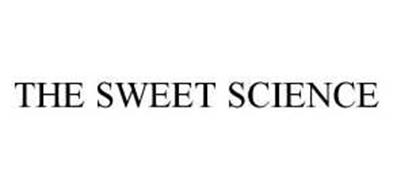 Samuel Peter claims he has dynamites in my two hands?
Heavyweight contenders Samuel "The Nigerian Nightmare" Peter and James Lights Out? Toney get it on a second time this Saturday from the Seminole Hard Rock in Hollywood, Fla. (Showtime).
The hard-slugging Peter, unlike Toney, is one of those strong, silent types notorious for letting their fists to the talking one the opening bell sounds, but the Nigeria Nightmare is as confident as ever and determined to turn Lights Out's lights out for good.
I have got dynamites in my two hands,? said Peter, according the Lagos, Nigeria Vanguard, and I will crush James Toney once and for all. The Toney camp made the mistake of their lives by protesting and seeking a rematch. I am ready to teach him a bitter lesson.?
Sam Peter walked away with the W for Peter/Toney I at the Staples Center in LA last September, but it was by disputed split decision a verdict so disputed, there was even a dispute about the dispute which forced the WBC's hand into mandating Saturday's rematch.
Samuel Peter is the biggest thing to hit African boxing since Ghanaian superstar Azumah Nelson rocked the feather and junior welterweight divisions. The President of the Nigeria Boxing Board of Control, Prince Olaide Adeboye, admitted, according to allAfrica.com, We are rooting for Samuel Peter, of course. He is one boy we believe in to bring back the country's lost glory in professional boxing. I am personally making arrangement to be at the ringside to see him fight Toney again. I was at the first fight in Los Angeles in September.
Peter has the brutal punch, and to me he was the clear winner of the first fight. But the WBC Board of Governors, of which I am a member, voted 21-10 for a rematch. There was nothing those of us Africans on the board could do in the circumstances. But I believe Peter will confirm he is better than Toney and will then go ahead to meet the champion and claim the belt for Nigeria and Africa.?
Iceman Stops Tito Ortiz Win Streak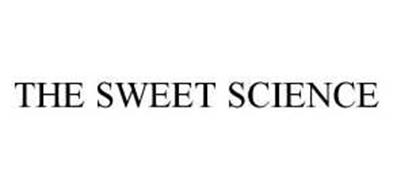 LAS VEGAS—UFC light heavyweight champion Chuck "Iceman" Liddell's fists proved too much for Huntington Beach's Tito Ortiz who was stopped in the third round before a sold out crowd at the MGM Garden Arena on Saturday.
The punching machine Liddell (20-3, 13 KOs) repeated his victory in UFC 66 over the much-improved grappler Ortiz who has improved his punching and blocking. Ortiz was trying to avenge his loss of April 2004.
Despite all the new weapons displayed by Ortiz it wasn't enough as Liddell pummeled the former champion and retained his title with a technical knockout at 3:59 of the third round. Referee Mario Yamasaki stopped the bout.
"This was the most satisfying victory of my career," said Liddell, 36, of Santa Barbara. "Tito came back real tough."
Ortiz (15-5, 8 KOs), a former wrestler, worked on his boxing technique knowing he would need it against the former boxer Liddell. But Liddell's experience allowed him to find the right moment to pounce on Ortiz.
"I had him hurt, I just kept throwing punches," said Liddell who also knocked down Ortiz in the first round with a left hook.
Ortiz was gracious in defeat.
"Chuck is the best fighter Pound for Pound in the (mixed martial arts) world," said Ortiz, 31, who suffered a gash on the side of his left eye from a punch. "I'm disgusted by myself. I let my fans down."
Other bouts
Underdog Keith Jardine (12-3-1) knocked out Forrest Griffin (13-4) at 4:41 of the first round in their light heavyweight showdown. A right uppercut followed by a left hook wobbled Griffin who was sent to the floor by a barrage of punches. On the ground Jardine landed right after right until referee John McCarthy stopped the fight for a technical knockout.
"I couldn't believe he was hurt," said Jardine about Griffin who is known for his resiliency. "I was so nervous coming into this fight, but now I know I belong here."
Canada's Jason McDonald (18-7) choked out Chris Leben (15-3) in a middleweight bout that was up for grabs. Though Leben seemed to control the fight with stunning left hands, once the fight went to the ground McDonald managed a chokehold at 4:03 of the second round. Referee Steve Mazagatti saw Leben was unconscious and stopped the fight.
Former UFC heavyweight champion Andrei Arlovski (12-5) caught Brazil's Mario Cruz (2-2) with a sneak right hand while both were tangled on the ground. Then the Belarusian pummeled Cruz until referee Herb Dean stopped the fight at 3:15 of the first round.
Third season winner of the Ultimate Fighter television reality season Michael Bisping (12-0) of Great Britain won by technical knockout over Eric Shafer (9-2-2) at 4:29 of the first round. A knee knocked Shafer groggy then Bisping knocked him to the ground and pounded him. Referee Mario Yamasaki stopped the bludgeoning.
Thiago Alves (16-4) caught Peru's Tony De Souza (15-5) with a knee as he attempted to dive for his legs in a welterweight contest. After that it was pretty much over as Alves pummeled De Souza at 1:10 of the second round forcing referee John McCarthy to halt the bout.
Gabriel Gonzago (7-1) proved too strong for Carmelo Marrero (6-1) in a heavyweight bout. At 3:22 of the first round Gonzago of Massachusetts manipulated his way into arm bar forcing Pennsylvania's Marrero to tap out.
Japan's Yushin Okami (19-3) pounded Georgia's Rory Singer (11-6) into submission at 4:03 of the third round of a middleweight bout. Okami seemed the more-rounded fighter with effective kicks to the head and more accurate punching.
Christian Wellisch (8-2) jumped to a quick start with an accurate left hook that rattled Australia's Anthony Perosh (5-3) in a heavyweight bout. During the first round it seemed the Sacramento fighter might end the fight but the Aussie hung tough. Wellisch won by unanimous decision.
The Sweet Science P4P Rankings for Asia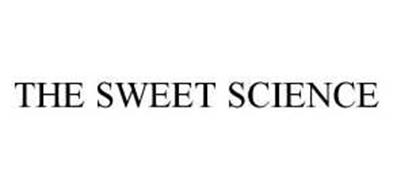 There are claims that boxing is dying. Hogwash. The heavyweight division isn't the only division in boxing and 2007 promises to be a banner year in boxing; especially for boxers hailing from Asia.
While Asia isn't Vegas or Atlantic City, it is a region packed of diamonds in the rough; undiscovered gems and potential superstars who wait for their moment in the sun.
The Sweet Science P4P Rankings – Asia
1) Manny Pacquiao – There's no way to dispute Pacquiao is the best fighter in Asia, if not all of boxing. He's exciting, he wins with Je Ne Sais Quois and is definitely "the man" in boxing.
2) Pongsaklek Wonjongkam – Although his competition leaves much to be desired, his longevity and skills are undeniable. He is currently Thailand's only world champion and is undefeated in ten years. Need I say more?
3) Chris John – A victory over Juan Manuel Marquez, however controversial, shows he belongs at the top of the heap. He easily outpointed Renan Acosta to close out 2006 and should have no trouble defending against Jose Rojas in February. A fight with Pacquiao would not be a good move on his part but a rematch with Marquez would not hurt – especially if he defeats the Mexican again.
4) Hozumi Hasegawa – Hidden away in Japan, Hasegawa is a sharp punching southpaw who put former champion Veeraphol Sahaprom to sleep. He recently bested Genaro Garcia and his herky-jerky style will give fits to any one who steps in the ring with him.
5) Masomori Tokuyama – Tokuyama has never shied away from a good fight and although he only fought once in 2006 (UD12 Jose Navarro), he ledger shows wins over Katsushige Kawashima (twice), Gerry Penalosa (twice) and In Jin Chi (twice). A fight with Hozumi Hasegawa is a distinct possibility in 2007.
6) Nobuo Nashiro – With only seven fights under his belt he took on WBA champion Martin Castillo – and defeated him. Although he's only fought a total of nine fights, nearly all have been against quality opposition. A victory in a rematch with Castillo would cement his claim as the king of the 115-pound division.
7) Yukata Niida – This light-hitting minimumweight defended his title twice in 2006, winning a technical decision against unbeaten Eriberto Gejon (Tech Win 10) and the other on points over Ronald Barrera (W 12). Scheduled to meet Katsunari Takayama early next year – the best has yet to come for this WBA belt holder.
8) In Jin Chi – Won back the title he lost to Takashi Koshimoto in January from Rudolfo Lopez. While there's little uncertainty to his skills, at thirty-three, 2007 may provide some insight as to just how much he has left.
9) Yodsanan Sor Nanthachai –Sor Nonthachai is an exciting, top-shelf fighter with an iron chin. Has no trouble making mincemeat of mid-level opposition and deserves a title shot in 2007. Time is running out.
10) Rey Bautista – He's young, relatively inexperienced in big-time boxing, but will continue to shine in 2007. One of the better prospects in boxing, he should snag a title in 2007.
Asian Fighters Ranked in Ring Magazine
Pound for Pound:
Manny Pacquiao (Philippines): #2
Jr. Lightweight
Manny Pacquiao (Philippines): #1
Yodsanan Sor Nanthachai: #9
Featherweight
Chris John (Indonesia) #1
In Jin Chi (Korea) #3
Takashi Koshimoto (Japan) #5
Hioyuki Enoki (Japan) #7
Jr. Featherweight
Somsak Sithchatchawal (Thailand) #4
Bantamweight
Hozumi Hasegawa (Japan) #2
Veeraphol Sahaprom (Japan) #3
Ratanachai Sor Vorapin (Thailand) #6
Poonsawat Kratingdaenggym (Thailand) #10
Jr. Bantamweight
Nobuo Nashiro (Japan) #1
Katsushige Kawashima (Japan) #7
Pramuansak Phosuwan (Thailand) #10
Flyweight
Pongsaklek Wonjongkam (Thailand) #1
Takefumi Sakata (Japan) #7
Daisuke Naito (Japan) #10
Jr. Flyweight
Koki Kameda (Japan) #1
Minimumweight
Yukata Naiida (Japan) #2
Eagle Kyowa (Japan/Thai) #4
Katsunari Takayama (Japan) #5
Rodel Mayol (Philippines) #7
Boxing in Thailand
There's no shortage of boxers in Thailand. With a huge pool of Muay Thai fighters to draw from and several talented amateur boxing prospects turning pro after the 2008 Beijing Olympics, Thailand seems destined to remain a boxing powerhouse in Asia.
The country is known for having tough, determined and disciplined fighters who give their all whenever the step in to the ring. However, consistently losing while fighting abroad and padding their records with no-hopers has done nothing to enhance their reputation.
Whether because of a lack of marketability, a lack of funds or their unwillingness to travel abroad, the vast majority of boxers from Thailand remain a mystery to fans in the west. If anything though, the boxing scene involving Thai fighters will be active. In fact, it's one of the most active in the world; since 2000, the number of fights has nearly doubled in the country.
The Sweet Science P4P Rankings – Thailand – August 2006
1) Pongsaklek Wonjongkam
2) Poonsawat Kratingdaenggym
3) Somsak Sithchatchawal
4) Wandee Singwancha
5) Sirimongkol Singwancha
6) Yodsanan Sor Nanthachai
7) Veeraphol Sahaprom
8) Pramuansak Phosuwan
9) Terdsak Jandaeng
10) Oleydong Sithamerchai
Current Sweet Science P4P Rankings – Thailand
1) Pongsaklek Wonjongkam (Flyweight) – Definitely the top dog in Thailand
2) Yodsanan Sor Nanthachai (Super Lightweight) – He's a seasoned fighter who has proven himself in the big-time. He's one Thai who can fight outside of Asia. He has an abundance of skills and one-punch power. His overall ability and ease in dispatching anyone other than championship caliber get him the runners-up spot.
3) Poonsawat Kratingdaenggym (Super Bantamweight) – After losing to Vladimir Sidorenko he's bounced back. He's young, he can punch, but the former interim champion needs to prove himself against a name fighter.
4) Somsak Sithchatchawal (Super Bantamweight) – Was his win over Monshipour a fluke or was Celestino Caballero just that good? Did Sithchatchawal catch Monshipour at the right time and can he rebound from the devastating loss? The jury is still out.
5) Wandee Singwancha (Flyweight) – He doesn't have much of a punch which will be his downfall in the end. He can box, as was evidenced in his recent victory over Juanito Rubillar, but this won't be enough. He can no longer make the Jr. Flyweight limit and with no punch he'll have a hard time competing against the "big boys." Although he's now rated second by the WBC, he doesn't deserve to be.
5) Sirimongkol Singwancha (Super Lightweight) – Get this guy a fight. He's better than Jose Armando Santa Cruz and would have beat up Inada had the fight taken place. He'll fight anyone but his biggest obstacle is staying motivated fighting tomato cans in Thailand. Like many Thais, he needs a fight against a name opponent.
6) Wandee Singwancha (Flyweight) – He doesn't have much of a punch which will be his downfall in the end. He can box, as was evidenced in his recent victory over Juanito Rubillar, but this won't be enough. He can no longer make the Jr. Flyweight limit and with no punch he'll have a hard time competing against the "big boys." Although he's now rated second by the WBC, he doesn't deserve to be.
7) Pramuansak Phosuwan (Super Flyweight) – A genuine tough guy. Always calm and focused no matter how heated the battle. But at thirty-eight, he'll be in trouble should he fight one of the division's elite.
8) Veeraphol Sahaprom (Bantamweight) – Will be lucky to get another crack at the title. Although he has a puncher's chance of winning a belt, that's about all he has left at this point. A third shot at Hasegawa is unlikely.
9) Oleydong Sithamerchai (Minimumweight) – He's fought better than the usual opponents faced by Thais at his level and he moves up one spot with the departure of Terdsak Jandaeng. He lacks the punch and is in the wrong division to become a superstar. He'll need to defeat a name opponent to convince me.
10) Saenghiran Lookbanyai / Napapol Kittisakchokchai (Super Bantamweight) – These two square-off in early March, supposedly to see who deserves a shot at Israel Vasquez. Kittisakchokchai has the edge in experience but some feel Lookbanyai has the edge in heart and is the favorite.
Neither has defeated a top twenty fighter and yet are ranked number one and two respectively in the WBC's world.
In Kittisakchokchoi's lone shot at the big-time, he was TKO'd in 10 by Oscar Larios. His dreadful performance against Larios and lack of quality opposition leads me to believe Saenghiran might have more of a shot at beating him than some suspect. Regardless, neither of them lasts longer than six rounds with Israel Vasquez.
Honorable Mention: Wethya Sakmuangklang, Denkaosan Kaovichit, Devid Lookmahanak, Nethra Sasiprapa, Chonlatarn Piriyapinyo, Pornsawan Kratingdaenggym
Thai Fighters Ranked in Ring Magazine
Pongsaklek Wonjongkam: #1 Flyweight
Pramuansak Phosuwan: #10 Jr. Bantamweight
Veeraphol Sahaprom: #3 Bantamweight
Ratanachai Sor Vorapin: #6 Bantamweight
Poonsawat Kratingdaenggym: #10 Bantamweight
Somsak Sithchatchawal: #3 Jr. Featherweight
Yodsanan Sor Nanthachai: #9 Lightweight