Roberto Benitez: I Wanna Get Mine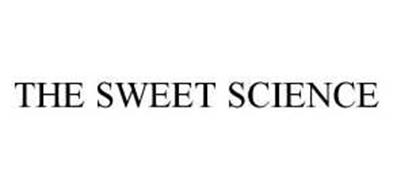 "Tear his f—in' hole open!" howls a hugely pregnant woman jumping to her feet.
The crowd at Tampa's State Fairgrounds Hall follow suit, ducking and parrying shots, as the action in the main event climaxes. Teddy Atlas, ESPN2's "Friday Night Fights" analyst, ratchets up his delivery. A ringside judge's white shirt is sprayed red, like Jackson Pollack's run out of canvas.
Two hundred paces from the spectacle, alone in a gray cinderblock hallway, sits a 122-pound figure wearing 8-ounce Everlast gloves. Roberto Benitez has a towel draped over his head, his back to the ring, as if he just suffered an L.
No, he's still an undefeated super bantamweight—3-0 with 2 KOs. He's suffering a different agony. He's the "swing bout," meaning he has to be ready to fight at a moment's notice. His gloves and protective cup have been on for over two hours—he stretched, shadowboxed, and hit the pads three times already. His bout was switched from a scheduled eight rounds, to six, and now four.
If the undercard had several quick stoppages, Benitez might've fought before the main event and got on TV. Or if the main-go ended early—It's 11:05 pm; the bell just sounded the 10th—he still might've gotten airtime afterwards.
But he's relegated to the "walkout bout"—no TV. When his moment comes, nearly the entire crowd will depart for the Wing House Bar & Grill down the road. As Roberto ducks though the ropes, the "FNF" crew will coil cables and wrap equipment. When the announcer trumpets, "…10-time national champion and 2004 Olympian!" his family and friends will be a raucous cheering section—but one you could throw a blanket over. A handful of boxing junkies may stick around, knowing he's world champion material. But, in general, there'll be a spent, post-coital energy to the affair. This is an indignity all but a precious few prizefighters must endure at the beginning of their career.
* * *
A fledgling pro like Roberto often fights on short notice, not even learning his opponent's name till the last minute. All he can hope for is that he's in optimum condition and can adjust to the other's size and style once the bell rings. The goal is to stay busy, fighting at least six times a year, racking up wins against an ever-increasing level and variety of opposition. At the club level, bouts frequently fall through just before showtime; someone not making the contracted weight, making unrealistic demands regarding his purse, injuries are a common problem too. The few boxers talented and lucky enough to reach the top of the food chain, the ones seen on HBO or Showtime, fight two, three times a year. They have 12-week-long training camps devoted as much to strategy and analyzing tape as conditioning; appropriate sparring partners are brought in who resemble the other man, or, maybe, have fought him in the past. Roberto has a long way to go before achieving this rarefied status. For now, he's subject to powers beyond his control.
Had Roberto played basketball or football, he'd be a lottery pick—set for life before dirtying his uniform. His amateur resume should be in Ripley's: Four Everlast U.S. National championships, two National Golden Gloves titles, a silver at the 1998 Goodwill Games (where he defeated Cuban World Champion Manuel Mantilla).
In 2000, he was a hairsbreadth away from making the U.S. Olympic team, losing a controversial decision to the eventual 112-pound representative. He was offered lucrative promotional contracts, but opted to stay amateur and go for gold in Athens. That year, he moved up a division (119 pounds) and swept the Olympic trials and box-offs, becoming a member of the U.S. Olympic team. But, strange as it sounds, this didn't guarantee him a spot at the Games. He had to fight in an international qualifier, and lost a terrible decision to a fighter from the Dominican Republic. A U.S. team member barred from competing, Benitez was the casualty of an amateur system that sometimes makes the pro game look honorable.
Before the 2004 Olympic debacle, major boxing promoters were inquiring about Benitez's future plans. "But a lot of those guys didn't want to offer a signing bonus, and they knew that's what a fighter like me would want," he says.
This was a drastic change from 2000, when 140-pound U.S. silver medallist Ricardo Williams received a $1.4 million for signing, while others got handsome six-figure inducements. Problem was, Williams, and some of his equals, were fat, apathetic, and retired by 2004. Benitez suffered the backlash. Of course, his not getting to even compete for a medal and losing out on the attendant hype, did not help his cause.
"Don King was interested," he says, "but they didn't want to dish out any money. You know what they said? 'We are the signing bonus.' His name, his power. Promoters want to sign you as cheap as they can. A fighter is desperate to sign a contract and turn pro. Any kind of little offer may sound big to us, because we just want to fight. They think we're not educated, not business-smart. My philosophy is make sure they pay you something, because a person that makes an investment in you wants a return. They can get you a contract and put on the shelf. Why? Because they have too many fighters to worry about; they focus on whichever one impresses them. I told them, 'You gotta give me some security. How do I know you guys are going to push me and make me the star that I know I can be, if there's no investment involved?' We would never get a meeting face-to-face, because they would know that we was negotiating."
Roberto spoke with Shelly Finkel, perhaps the most successful manager/advisor in boxing. "He was nice," Roberto says. "He knows I have a good background. He was interested in 2000. But he didn't want to deal with fighters in my weight division."
Historically, there's not much money to be made on little men below featherweight (126 pounds). After the heavyweights, most of the money pools around the middleweights. But there are countless exceptions to this stereotype.
"We talked to Top Rank (Bob Arum)," he explains, "they wasn't interested either. First they said they wanted Mexicans and Puerto Ricans. Not Dominicans. At one point they said I was too light. That's crazy! They got a history of working with great champions at low weight divisions. My advisor was telling them, 'This is a start. This is a market you can start capitalizing on. Dominicans support their baseball players. It can be like that for boxers.' Arum signs all these Puerto Ricans—from P.R.—immediately because they got a history of selling out there. It's easy to make them a star, like Felix Trinidad."
This negative process was grinding Benitez down, and costing him precious time from the ring. It's virtually impossible today to develop a prospect into a world champion without a high-profile promoter. Bentiez's advisor Paul D'Antuono sought out what fights he could. But four fights in his first year as a pro is like doing 35 in the passing lane. He also paid opponents out of pocket, which will burn a hole in your wallet. A phenomenon of moving a young fighter is that an opponent—which in boxing parlance suggests the one expected to lose; fodder for a rising prospect—generally demands the lion's share of a purse. It's a standard quid pro quo in the industry. Add in Benitez's stellar pedigree, and you've got some canvas-backs feeling like Trump.
* * *
In light of his years of toil and struggle, it seems wrong to describe this as the "beginning" of Benitez's career; the 25-year-old southpaw doesn't recall life before boxing.
"My father was a big boxing fan," he says from the Church Street Boxing Gym in New York City, a week before his fight. "It's the only sport he watches. He don't like baseball! Dominicans, they all love baseball. He hates it. We used to sit down every Saturday night and watch Telemundo boxing matches on free TV."
His parents, Jesus and Martina, emigrated from the Dominican Republic and settled in Williamsburg, Brooklyn—long before it was chic. When he was seven, they moved to the Jacob Riis housing projects at 12th Street and Avenue D in Manhattan's Alphabet City. The bullies at P.S. 34 feasted on the Latin Lilliputian. So, when Jesus came home from his factory job, he'd teach his son to punch, holding up pillows and sofa cushions for a heavy bag and focus mitts. The boy wanted the real thing. He cut an after-school program his mother enrolled him in, and visited a local Boys Club with a boxing program. At first he watched coach George Ayala's sessions from the sidelines. When he finally joined, the two rarely skipped a day for the next 10 years.
"Coach Ayala threw me in the ring one day—my second day, actually—and I got hit a lot," he says, touching an arrangement of features so fine and boyish he'd get carded buying cigarettes. "But I kept coming back."
Most don't. That's how boxing coaches weed out the ones without the big stones.
"I wasn't a natural," he admits. "No timing whatsoever. Stiff. I didn't have any sugar in me. The looseness came along with experience. Guys like Floyd Mayweather and Muhammad Ali, they were born with athleticism and speed."
Ray Velez, his current trainer, describes him as "a grinder. He'll do whatever it takes to be the victor."
Already at weight, Benitez lifts a sweat-soaked shirt after his workout at Church St. and inspects his corrugated abs. His waist so slender it'd send Nicole Richie to the vomitorium in envy. In a few days, he'll leave for Ocala, Fl., where his mother and two younger sisters now live, and he stays part-time. He shuttles back and forth like a gypsy, depending on his fight schedule. He doesn't keep an apartment, relying on friends and family in Brooklyn and New Jersey to put him up. It doesn't occur to him to complain; struggle and displacement is all he knows. Like Mickey told Rocky about silk sheets—"The worst thing that happened to you, that can happen to any fighter: you got civilized."—Benitez believes hunger is his friend.
His workout completed, he walks to his old 'hood in Alphabet City. The balmy weather belies the circumstances he left the Jacob Riis projects under. He points out a playground where a big, mean girl once called him out and nearly kicked his ass; the Boys Club where he learned his trade (the program now eliminated); he tells payback stories about the bullies who took him for a sucker; how most guys, no matter how big, had too much respect to test him once he became a recognized boxer, winning national tournaments.
These memories are quaint compared to the dark episodes his family braved during the crack epidemic of the '80s and '90s. Before they were even teenagers, most of his friends joined gangs and dealt drugs. Most are dead, doing life, or on the street.
"There was pressure to join," he says, pulling up in front of the projects and pointing to his old apartment. "You know, you always want to be cool with the other guys. Boxing helped me out, though. It kept my mind focused. I was a good student—B's and C's—and my parents were strict. It was school and boxing."
He sits on a bench in the center of the projects, adjacent to a basketball court with rims without nets and an empty playground. Except for the places he mentioned, Alphabet City is unfamiliar to him. Gentrified, it's filled with trendy cafes, boutiques, charming gardens, and, well, lots of bourgeois white folks. But the projects remain unchanged. The buildings, the same drab, institutional brick. There's graffiti dating back to Mayor Koch's administration, and more unleashed pit bulls than owners, it appears. When he waves to a familiar pitbull owner, the man looks at him sharply and turns away. The pride of Jacob Riis, who had posters of his face and accomplishments hanging in the neighborhood, has been gone for many years.
"I remember gunshots going off late at night," he says, his eyes scanning tree branches ornamented with plastic bags. "There were a lot of crazy psycho people, man. There were kidnappings and robberies. You had to be careful back then."
Sometimes that wasn't enough.
"I don't talk about this," he says, getting up and walking toward the F.D.R. Drive where he used to do roadwork, "but when I was 14 these three Spanish guys broke into our house and held us up. I'm coming home from the gym on a hot summer day. I try to open the door; it wouldn't open. Somebody was holding it. Then they grabbed me and threw me inside; they all had guns. They searched our house for a long time. My mother made me sit down. My sisters were there but not my father."
"15, 20 minutes later," he continues, "my father was coming into the apartment. We knew what was about to happen but we couldn't yell, 'Leave!' Because of the guns. They grabbed my pops. You know when they're about to kill a person; it's just like in the movies. That changed me. Damn, my father! You know what I'm saying? He was fighting back. One guy was holding him down; the other had the gun pressed to his face. They were trying to shoot him…but they couldn't do it. Somebody was—I want to say a spirit or God—protecting us.
"That day changed me," he explains. "In a way it influences my boxing. My mom was holding me down but I was screaming and wanted to fight. When they had my father, I was willing to take a risk. I showed that side of me. I got heart. I'm a warrior. A pitbull. I'm a daring person. I take risks and chances to get mine—I wanna get mine! Know what I'm sayin? I think about it now. I was that young, and I didn't care. That's how strong my blood is. And I'm a giving person. If you're with me, I got your back."
* * *
At 16, Benitez received an invitation to finish up high school in Marquette, Michigan, where the University of Northern Michigan hosts a scholarship program for Olympic-bound American boxers. Once he completed high school there, he attended NMU, earning an Associates Degree in Business. (Meanwhile, his family moved to Ocala, Fl.)
He experienced culture shock—a Latino Kevin Bacon, à la Footloose. He formed a tight bound with his fellow boxer-students, some of whom went on to medal in the Olympics and win world titles.
"We used to call that place Emerald City," he says, referring to the former HBO prison series "Oz." The boxers were mostly inner-city kids uprooted from their environment and placed in an unwelcoming, sterile dorm "in the middle of nowhere." When not in class, they boxed six days a week, were weighed almost daily, and did roadwork at dawn in the bitter cold. Roberto rarely saw his family during this time. What made it tolerable was the collective dream: Olympic glory, followed by professional success.
* * *
The day after he lost that international qualifier for the Olympics in Athens, he didn't sulk, asking "Why me?" He sweated buckets at the Bad Boyz Gym in Ocala. He found himself jumping rope next to a fellow gym rat, Paul D'Antuono. They started talking about Roberto's next move. He wanted to turn pro, but he was unsure of where to begin or whom to trust. D'Antuono was on the scene from when a young Cassius Clay and Angelo Dundee were at the 5th Street Gym in Miami. He once managed a promising featherweight whose career was cut short after a terrible car accident. Grief-stricken, he slowly developed a yen for another fighter.
Thus, Team Benitez was formed. D'Antuono is his advisor. Randy Wilds, a successful union negotiator, focuses on the contracts. Ray Velez, who has known the boxer for years, is his trainer. Ace cutman Freddy Corritone's services go beyond stopping the flow of blood; he's alternately a clown, a raconteur, a psychologist, and a sharp set of eyes in the corner. Recently, Bronx-based promoter Joe DeGuardia signed Benitez. Not the biggest act around, he has proven himself a capable one, helping light heavyweight Antonio Tarver achieve significant seven-figure purses.
Neither DeGuardia nor D'Antuono would reveal specific numbers regarding Roberto's signing bonus and purses. But the promoter likened his income to a young high school teacher. A knowledgeable source suggests his current purse will be in the $5,000 range—which is considered good money for a fighter in his weight class who didn't medal in the Olympics. (Fighters topping an ESPN2 card generally get $10,000.) If Roberto stays busy over the next year, he might fight seven or eight times. But an injury or a couple fights falling through can quickly cut that number in half. On the other hand, his team isn't divvying up his purse—as other would—at this stage of the game.
Considering the lowest paid player on the Minnesota Timberwolves is getting $398,762 this season, or that the average salary for the worst paid team in MLB (Florida Marlins) is still $327,000, you can understand why boxing is often called The Hardest Game.
Benitez's mother and two sisters want him to hold Dominican flags when he does his ringwalk. D'Antuono objects. The Latin fans will be there for him no matter what, he explains. Roberto could come out dressed like Kim Jong-il and they'd still love him.
"We're selling the All American Kid," D'Antuono says. "That's where the money is. Joan Guzman is the best Dominican fighter in the world right now—24-0, the WBO Super Bantamweight Champion. He gets $300K per fight; if he spoke English, it'd be $3 million."
Benitez & Co. are still ironing out some marketing kinks. His moniker was initially "Slim Terror." Lately they've been using "Game Over," and are wearing black T-shirts with those words emblazoned on the back.
* * *
Right now, his only concern is the man in front of him, Yamin Mohammad—4-10-1—of Dayton, Ohio. He's rugged and comes to fight. Most of his bouts are in an up-and-comer's backyard.
The bell rings. Benitez, on the shelf for the past 17 months, comes out cautiously. Mohammad thrashes his body and attempts to rough him up on the inside. The strategy backfires; a cut opens on the opponent's left eye.
Done with his broadcast, Teddy Atlas opts to stick around and watch Benitez. He called his pro debut and is curious to see his development.
"You see the amateur pedigree of Benitez," Atlas notes, "because he didn't let the cut influence him one way or the other. That comes with some experience. Some guys would get exhilarated, prematurely, just because they see blood."
Benitez shows a balanced attack, going to the body and head. All his combinations are set up with a sharp jab. Toward the end of the first, he rips Mohammad's body—he doesn't take it well.
"What's good for the goose is good for the gander," Atlas says. "He went to my body; let's see how he likes it to his body. Mohammad was knocked out his last fight. You don't want him to get confident. He has lost six of his last eight, so you can call him an opponent. But Benitez isn't treating him like one. You don't see him looking to land one big shot. He's sticking with what he needs to, to be successful today or tomorrow. I like that."
The round's over. A minute passes. Ding! Benitez instantly drives his man into a corner, hitting him with an uncountable flurry of punches. Muhammad is dazed. His eyeballs roll in their sockets. The ref jumps between them, waving off the fight.
His hands in the air, Roberto Benitez smiles toward his corner and mouths "Game Over."
He surveys the near-empty arena, where all but a few witnessed the one kid on the card with the right stuff.
Minutes later he's with his team in his dressing room, stuffing a gym bag. The room is rife with bloody towels, soiled hand wraps, orange peels, and the air reeks from a clogged toilet. He studies his studies his hands, which look too delicate for the job they're assigned to do. "I wish I woulda been on ESPN," he says.
Peter/Toney Ii: Peter Has The Brutal Punch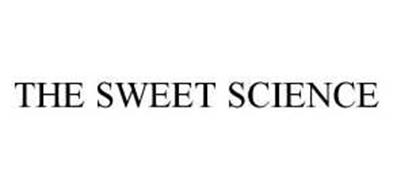 Samuel Peter claims he has dynamites in my two hands?
Heavyweight contenders Samuel "The Nigerian Nightmare" Peter and James Lights Out? Toney get it on a second time this Saturday from the Seminole Hard Rock in Hollywood, Fla. (Showtime).
The hard-slugging Peter, unlike Toney, is one of those strong, silent types notorious for letting their fists to the talking one the opening bell sounds, but the Nigeria Nightmare is as confident as ever and determined to turn Lights Out's lights out for good.
I have got dynamites in my two hands,? said Peter, according the Lagos, Nigeria Vanguard, and I will crush James Toney once and for all. The Toney camp made the mistake of their lives by protesting and seeking a rematch. I am ready to teach him a bitter lesson.?
Sam Peter walked away with the W for Peter/Toney I at the Staples Center in LA last September, but it was by disputed split decision a verdict so disputed, there was even a dispute about the dispute which forced the WBC's hand into mandating Saturday's rematch.
Samuel Peter is the biggest thing to hit African boxing since Ghanaian superstar Azumah Nelson rocked the feather and junior welterweight divisions. The President of the Nigeria Boxing Board of Control, Prince Olaide Adeboye, admitted, according to allAfrica.com, We are rooting for Samuel Peter, of course. He is one boy we believe in to bring back the country's lost glory in professional boxing. I am personally making arrangement to be at the ringside to see him fight Toney again. I was at the first fight in Los Angeles in September.
Peter has the brutal punch, and to me he was the clear winner of the first fight. But the WBC Board of Governors, of which I am a member, voted 21-10 for a rematch. There was nothing those of us Africans on the board could do in the circumstances. But I believe Peter will confirm he is better than Toney and will then go ahead to meet the champion and claim the belt for Nigeria and Africa.?
The Sweet Science P4P Rankings for Asia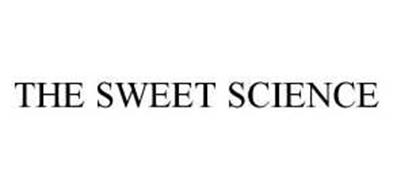 There are claims that boxing is dying. Hogwash. The heavyweight division isn't the only division in boxing and 2007 promises to be a banner year in boxing; especially for boxers hailing from Asia.
While Asia isn't Vegas or Atlantic City, it is a region packed of diamonds in the rough; undiscovered gems and potential superstars who wait for their moment in the sun.
The Sweet Science P4P Rankings – Asia
1) Manny Pacquiao – There's no way to dispute Pacquiao is the best fighter in Asia, if not all of boxing. He's exciting, he wins with Je Ne Sais Quois and is definitely "the man" in boxing.
2) Pongsaklek Wonjongkam – Although his competition leaves much to be desired, his longevity and skills are undeniable. He is currently Thailand's only world champion and is undefeated in ten years. Need I say more?
3) Chris John – A victory over Juan Manuel Marquez, however controversial, shows he belongs at the top of the heap. He easily outpointed Renan Acosta to close out 2006 and should have no trouble defending against Jose Rojas in February. A fight with Pacquiao would not be a good move on his part but a rematch with Marquez would not hurt – especially if he defeats the Mexican again.
4) Hozumi Hasegawa – Hidden away in Japan, Hasegawa is a sharp punching southpaw who put former champion Veeraphol Sahaprom to sleep. He recently bested Genaro Garcia and his herky-jerky style will give fits to any one who steps in the ring with him.
5) Masomori Tokuyama – Tokuyama has never shied away from a good fight and although he only fought once in 2006 (UD12 Jose Navarro), he ledger shows wins over Katsushige Kawashima (twice), Gerry Penalosa (twice) and In Jin Chi (twice). A fight with Hozumi Hasegawa is a distinct possibility in 2007.
6) Nobuo Nashiro – With only seven fights under his belt he took on WBA champion Martin Castillo – and defeated him. Although he's only fought a total of nine fights, nearly all have been against quality opposition. A victory in a rematch with Castillo would cement his claim as the king of the 115-pound division.
7) Yukata Niida – This light-hitting minimumweight defended his title twice in 2006, winning a technical decision against unbeaten Eriberto Gejon (Tech Win 10) and the other on points over Ronald Barrera (W 12). Scheduled to meet Katsunari Takayama early next year – the best has yet to come for this WBA belt holder.
8) In Jin Chi – Won back the title he lost to Takashi Koshimoto in January from Rudolfo Lopez. While there's little uncertainty to his skills, at thirty-three, 2007 may provide some insight as to just how much he has left.
9) Yodsanan Sor Nanthachai –Sor Nonthachai is an exciting, top-shelf fighter with an iron chin. Has no trouble making mincemeat of mid-level opposition and deserves a title shot in 2007. Time is running out.
10) Rey Bautista – He's young, relatively inexperienced in big-time boxing, but will continue to shine in 2007. One of the better prospects in boxing, he should snag a title in 2007.
Asian Fighters Ranked in Ring Magazine
Pound for Pound:
Manny Pacquiao (Philippines): #2
Jr. Lightweight
Manny Pacquiao (Philippines): #1
Yodsanan Sor Nanthachai: #9
Featherweight
Chris John (Indonesia) #1
In Jin Chi (Korea) #3
Takashi Koshimoto (Japan) #5
Hioyuki Enoki (Japan) #7
Jr. Featherweight
Somsak Sithchatchawal (Thailand) #4
Bantamweight
Hozumi Hasegawa (Japan) #2
Veeraphol Sahaprom (Japan) #3
Ratanachai Sor Vorapin (Thailand) #6
Poonsawat Kratingdaenggym (Thailand) #10
Jr. Bantamweight
Nobuo Nashiro (Japan) #1
Katsushige Kawashima (Japan) #7
Pramuansak Phosuwan (Thailand) #10
Flyweight
Pongsaklek Wonjongkam (Thailand) #1
Takefumi Sakata (Japan) #7
Daisuke Naito (Japan) #10
Jr. Flyweight
Koki Kameda (Japan) #1
Minimumweight
Yukata Naiida (Japan) #2
Eagle Kyowa (Japan/Thai) #4
Katsunari Takayama (Japan) #5
Rodel Mayol (Philippines) #7
Boxing in Thailand
There's no shortage of boxers in Thailand. With a huge pool of Muay Thai fighters to draw from and several talented amateur boxing prospects turning pro after the 2008 Beijing Olympics, Thailand seems destined to remain a boxing powerhouse in Asia.
The country is known for having tough, determined and disciplined fighters who give their all whenever the step in to the ring. However, consistently losing while fighting abroad and padding their records with no-hopers has done nothing to enhance their reputation.
Whether because of a lack of marketability, a lack of funds or their unwillingness to travel abroad, the vast majority of boxers from Thailand remain a mystery to fans in the west. If anything though, the boxing scene involving Thai fighters will be active. In fact, it's one of the most active in the world; since 2000, the number of fights has nearly doubled in the country.
The Sweet Science P4P Rankings – Thailand – August 2006
1) Pongsaklek Wonjongkam
2) Poonsawat Kratingdaenggym
3) Somsak Sithchatchawal
4) Wandee Singwancha
5) Sirimongkol Singwancha
6) Yodsanan Sor Nanthachai
7) Veeraphol Sahaprom
8) Pramuansak Phosuwan
9) Terdsak Jandaeng
10) Oleydong Sithamerchai
Current Sweet Science P4P Rankings – Thailand
1) Pongsaklek Wonjongkam (Flyweight) – Definitely the top dog in Thailand
2) Yodsanan Sor Nanthachai (Super Lightweight) – He's a seasoned fighter who has proven himself in the big-time. He's one Thai who can fight outside of Asia. He has an abundance of skills and one-punch power. His overall ability and ease in dispatching anyone other than championship caliber get him the runners-up spot.
3) Poonsawat Kratingdaenggym (Super Bantamweight) – After losing to Vladimir Sidorenko he's bounced back. He's young, he can punch, but the former interim champion needs to prove himself against a name fighter.
4) Somsak Sithchatchawal (Super Bantamweight) – Was his win over Monshipour a fluke or was Celestino Caballero just that good? Did Sithchatchawal catch Monshipour at the right time and can he rebound from the devastating loss? The jury is still out.
5) Wandee Singwancha (Flyweight) – He doesn't have much of a punch which will be his downfall in the end. He can box, as was evidenced in his recent victory over Juanito Rubillar, but this won't be enough. He can no longer make the Jr. Flyweight limit and with no punch he'll have a hard time competing against the "big boys." Although he's now rated second by the WBC, he doesn't deserve to be.
5) Sirimongkol Singwancha (Super Lightweight) – Get this guy a fight. He's better than Jose Armando Santa Cruz and would have beat up Inada had the fight taken place. He'll fight anyone but his biggest obstacle is staying motivated fighting tomato cans in Thailand. Like many Thais, he needs a fight against a name opponent.
6) Wandee Singwancha (Flyweight) – He doesn't have much of a punch which will be his downfall in the end. He can box, as was evidenced in his recent victory over Juanito Rubillar, but this won't be enough. He can no longer make the Jr. Flyweight limit and with no punch he'll have a hard time competing against the "big boys." Although he's now rated second by the WBC, he doesn't deserve to be.
7) Pramuansak Phosuwan (Super Flyweight) – A genuine tough guy. Always calm and focused no matter how heated the battle. But at thirty-eight, he'll be in trouble should he fight one of the division's elite.
8) Veeraphol Sahaprom (Bantamweight) – Will be lucky to get another crack at the title. Although he has a puncher's chance of winning a belt, that's about all he has left at this point. A third shot at Hasegawa is unlikely.
9) Oleydong Sithamerchai (Minimumweight) – He's fought better than the usual opponents faced by Thais at his level and he moves up one spot with the departure of Terdsak Jandaeng. He lacks the punch and is in the wrong division to become a superstar. He'll need to defeat a name opponent to convince me.
10) Saenghiran Lookbanyai / Napapol Kittisakchokchai (Super Bantamweight) – These two square-off in early March, supposedly to see who deserves a shot at Israel Vasquez. Kittisakchokchai has the edge in experience but some feel Lookbanyai has the edge in heart and is the favorite.
Neither has defeated a top twenty fighter and yet are ranked number one and two respectively in the WBC's world.
In Kittisakchokchoi's lone shot at the big-time, he was TKO'd in 10 by Oscar Larios. His dreadful performance against Larios and lack of quality opposition leads me to believe Saenghiran might have more of a shot at beating him than some suspect. Regardless, neither of them lasts longer than six rounds with Israel Vasquez.
Honorable Mention: Wethya Sakmuangklang, Denkaosan Kaovichit, Devid Lookmahanak, Nethra Sasiprapa, Chonlatarn Piriyapinyo, Pornsawan Kratingdaenggym
Thai Fighters Ranked in Ring Magazine
Pongsaklek Wonjongkam: #1 Flyweight
Pramuansak Phosuwan: #10 Jr. Bantamweight
Veeraphol Sahaprom: #3 Bantamweight
Ratanachai Sor Vorapin: #6 Bantamweight
Poonsawat Kratingdaenggym: #10 Bantamweight
Somsak Sithchatchawal: #3 Jr. Featherweight
Yodsanan Sor Nanthachai: #9 Lightweight
Iceman Stops Tito Ortiz Win Streak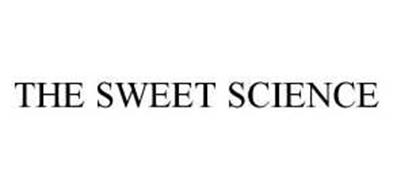 LAS VEGAS—UFC light heavyweight champion Chuck "Iceman" Liddell's fists proved too much for Huntington Beach's Tito Ortiz who was stopped in the third round before a sold out crowd at the MGM Garden Arena on Saturday.
The punching machine Liddell (20-3, 13 KOs) repeated his victory in UFC 66 over the much-improved grappler Ortiz who has improved his punching and blocking. Ortiz was trying to avenge his loss of April 2004.
Despite all the new weapons displayed by Ortiz it wasn't enough as Liddell pummeled the former champion and retained his title with a technical knockout at 3:59 of the third round. Referee Mario Yamasaki stopped the bout.
"This was the most satisfying victory of my career," said Liddell, 36, of Santa Barbara. "Tito came back real tough."
Ortiz (15-5, 8 KOs), a former wrestler, worked on his boxing technique knowing he would need it against the former boxer Liddell. But Liddell's experience allowed him to find the right moment to pounce on Ortiz.
"I had him hurt, I just kept throwing punches," said Liddell who also knocked down Ortiz in the first round with a left hook.
Ortiz was gracious in defeat.
"Chuck is the best fighter Pound for Pound in the (mixed martial arts) world," said Ortiz, 31, who suffered a gash on the side of his left eye from a punch. "I'm disgusted by myself. I let my fans down."
Other bouts
Underdog Keith Jardine (12-3-1) knocked out Forrest Griffin (13-4) at 4:41 of the first round in their light heavyweight showdown. A right uppercut followed by a left hook wobbled Griffin who was sent to the floor by a barrage of punches. On the ground Jardine landed right after right until referee John McCarthy stopped the fight for a technical knockout.
"I couldn't believe he was hurt," said Jardine about Griffin who is known for his resiliency. "I was so nervous coming into this fight, but now I know I belong here."
Canada's Jason McDonald (18-7) choked out Chris Leben (15-3) in a middleweight bout that was up for grabs. Though Leben seemed to control the fight with stunning left hands, once the fight went to the ground McDonald managed a chokehold at 4:03 of the second round. Referee Steve Mazagatti saw Leben was unconscious and stopped the fight.
Former UFC heavyweight champion Andrei Arlovski (12-5) caught Brazil's Mario Cruz (2-2) with a sneak right hand while both were tangled on the ground. Then the Belarusian pummeled Cruz until referee Herb Dean stopped the fight at 3:15 of the first round.
Third season winner of the Ultimate Fighter television reality season Michael Bisping (12-0) of Great Britain won by technical knockout over Eric Shafer (9-2-2) at 4:29 of the first round. A knee knocked Shafer groggy then Bisping knocked him to the ground and pounded him. Referee Mario Yamasaki stopped the bludgeoning.
Thiago Alves (16-4) caught Peru's Tony De Souza (15-5) with a knee as he attempted to dive for his legs in a welterweight contest. After that it was pretty much over as Alves pummeled De Souza at 1:10 of the second round forcing referee John McCarthy to halt the bout.
Gabriel Gonzago (7-1) proved too strong for Carmelo Marrero (6-1) in a heavyweight bout. At 3:22 of the first round Gonzago of Massachusetts manipulated his way into arm bar forcing Pennsylvania's Marrero to tap out.
Japan's Yushin Okami (19-3) pounded Georgia's Rory Singer (11-6) into submission at 4:03 of the third round of a middleweight bout. Okami seemed the more-rounded fighter with effective kicks to the head and more accurate punching.
Christian Wellisch (8-2) jumped to a quick start with an accurate left hook that rattled Australia's Anthony Perosh (5-3) in a heavyweight bout. During the first round it seemed the Sacramento fighter might end the fight but the Aussie hung tough. Wellisch won by unanimous decision.