What Ever Happened to Boxing Reform? (Part 3)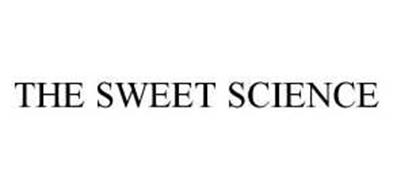 Read Part 1 by Patrick Kehoe on Boxing Reform
Read Part 2 by Patrick Kehoe on Boxing Reform
"The basic premise of boxing is to try and render your opponent unconscious; we have to remember that… it's called the fight game because it's a rough, tough business. Boxing is really the purest form of sport and absolutely… over time… the most brutal." Hall of Fame Broadcaster Bob Sheridan always takes the time to put the proper frame on matters under examination in topical conversation or when setting up one of his international boxing broadcasts. His views are discursively applied, even his well known boosterism – critics charge apologetics – for boxing always includes elemental critiques and to-the-bone assertions.
"The problems in pro boxing have to do with the relationship between the promoters and the networks… in promoting the fighters you must promote the event… and you get some conflicts of interest. The promoter and the networks have to focus on the upcoming event/fight because that's where the money is." Sheridan acknowledges that reality of priming for making a fight card live up to event status "forces a shot view of things… and there is no central body to protect the sport from how the business is done as there is in other sports like baseball and football, etc."
"The generic work of sport, doing business, means that no one has to answer to anyone ultimately simply because no overall controlling interest exists in boxing," notes Sheridan. A common understanding that may well be, but, the ring of truth echoes out to those outside the metaphorical beltway of boxing's internal machinery. We might interject at this point a contradicting note for the sake of edification by stating that those in boxing might have to soon answer to what metastasized fan base remains for boxing in this young century. The fans are increasingly vocal over the issues of being alienated from anything like comprehensive ratings for fighters, aboveboard judging and more innovative ideas to make sure fighters at least have a chance to act in what can be defined as their own best interests for future financial security. As things stand, reform as a duty to save the sport from its own exigencies has no point of assessing controls and few empowered(ing) individuals able to stand up for the premise of collective interest, translated individual by vested individual, against the diaspora of promotional and broadcasting interests that sustain the current status quo.
Nevertheless, Sheridan counterpoints our apprehensions. "But boxing gets such a bad rap on what ails it," Sheridan intoning his words with a passion he's become famous for, at ringside, the world over. "The negativism is extraordinary and when compared to most other sports unprecedented. Compare boxing to other sports. That's what the media should look at… and the media is the intermediary here… because since the 1960s boxing has become as respectable as most other sports. Boxing never hides its issues… but look at baseball and football with steroids and human growth hormone abuse, doping in international track and field, the rigged judging in figure skating… boxing is no worse than any of these. Baseball, which I love and played professionally, still hasn't faced up to all of its issues yet. But it is so easy to write negatively about boxing."
Even when we factor in the rationalizations, Sheridan makes a good point when he asserts, "The writers don't cover the conventions for the world governing bodies at all… and there are a massive amount of countries taking part, doctors, officials and representatives from all over the world there… the WBC for one has done a pretty good job in particular in terms of improving on safety and providing for competent officiating, as well as doing countless clinics. But no one reports on that side of boxing. You never see a story on that in any of the major newspapers, at least not in the US."
"And we have to remember that everyone has their agendas; this is after all professional sports so it's going to be about the money, in the end it's about making money."
Points taken, Mr. Sheridan! But if we could all follow the money of promotional and broadcasting interests what would it tell us about even the faintest notion of fairness, thoughts of self-sustainability and the avoidance of engaged abhorrent practices
We asked the question earlier: Has boxing's newest galaxy of stars, the postmodern day MGM of the boxing business or the Wal-Mart as Kathy Duva calls them, Golden Boy Promotions, realized a new pyridine for the business of boxing? Boxing's man of letters Thomas Hauser thinks not yet anyway. "Golden Boy might change the landscape. It hasn't yet." Well, the skeptical mind might inquire, if not them than who is there to play the hero in the righteous cause of protecting the fighter, novice, veteran, contender, champion, those breaking in, moving forward, those languishing, those terminally trapped?
And like all things to do with speculations upon notions for the progression of just causes, we can only wait. For true-blue boxing fans our vigilance for boxing reforms a vigil, the persistence of hope, if nothing else exactly.
We have overindulged ourselves with generalizations, opting for the overview, to take the longer view, hoping that the optics of revision might materialize simply because we have turned our attentions to a problem, to boxing's larger questions of self-development and sustainability. Finally, we need also to understand the legal footing of boxing's existence, if we are to understand the predicating predicaments any formulation of reform would have to navigate, overcome and absorb.
New York lawyer Kurt Emhoff has been part of boxing as a writer, commentator, manager and attorney for many years. And there are times you need a lawyer, especially ones who have for so long followed the legal and business realities in and around boxing. If you ask this New York City attorney if the Muhammad Ali Act has had significant impact on professional boxing the answer is yes; though, as in all legal matters certain conditions do apply.
"I think that in the area of coercive contracts, most promoters have stood by the law when it comes to not taking options on a fighter for more than a twelve month period. This was an exploitive practice that was rampant in the industry, not so much since the Ali Act. Also, number one contenders are no longer bothered with having to give up options in order to get their mandated title shot. These are significant improvements on the way business was done in the past."
Never shying from a chance to lecture upon matters where the law impinges upon moralizing, Emhoff continues. "Other than those two provisions, however, I think the impact of the rest of Ali Act has been mild at best. The four provisions of the Ali Act that have gotten the most attention are Sec. 10 – Protection from Coercive contracts; Sec. 11 – Sanctioning Organizations (this has mostly to do with ratings); 13 (b) (1) Disclosures to the boxer (promoters disclosing revenue); and Sec. 6 – enforcement.
"Any new law is really only put to the test when it is put to the test in litigation and interpreted by the courts. There may be litigation that has touched on Sec. 10, but as yet I haven't found any cases on point.
"In Section 11 of the Ali Act, the sanctioning organizations are charged with following objective criteria for their ratings as set out by the ABC. That criteria was set out in August of 2000 as follows:
As mandated by US federal law, the Muhammad Ali Act – Section 11, the ABC has approved the following ratings criteria that all sanctioning organizations shall follow:
1) Ratings must be solely based on win/loss records, level of competition and activity. Records of any top (10) rated boxer must be verified.
2) No boxer can be rated in more than one division.
3) For a boxer to be rated in the top (10)and to compete for a world title he/she must have competed in at least (2) ten-round bouts. To stay in the top (10)he/she:
a) must compete at least once during a 12-month period from the time the boxer gets rated and also must compete within (6) pounds of his/her rated weight and;
b) must have competed against another top 15 rated boxer within an 18 month period from the time the boxer gets rated.
A boxer who does not meet this level of competition shall not retain his/her rating. Exceptions can only be made for injuries.
4) If a top (10) rated boxer losses to an un-rated boxer then the rated boxer should be lowered at least one position in the ratings. The un-rated boxer should be considered for a rating somewhere in the top
(15).
5) If two boxers, are rated in the top (10) and compete against each other then the following shall apply:
a) If the lower ranked boxer wins then this boxer shall be elevated in the ratings and;
b) The higher rated boxer shall be lowered in the ratings.
** The above criteria shall take effect immediately**
"All of the sanctioning bodies have these criteria, with a few tweaks here and there, in their rules. Also, in this section of the Ali Act, it allows for an appeals process if there is a ratings change if a fighter disagrees with the rating and also a requirement that the sanctioning body provide an explanation for all changes in their ratings," Emhoff adds.
Of course, fighters and their manager and lawyers do file grievances and organizations do issue notifications on matters from title cancellations, mandatory challenges, injury rulings etc., however, the traditional stumbling blocks of timing and political intention remain embedded. Fighters are often effectively frozen out due to administrative indolence and inaction all in the name of adjudication and processing. Other fighters have their claims and complaints expedited, renegotiated or in some way fast tracked, while "less affiliated" fighters, i.e. not allied with certain promotional entities, find adjudication taking the better part of a year in some cases. That too remains part of the architecture of administrative deliberation, even if fighters have an expanded recourse for legal redress under the Ali Act. We do remember that for all athletes, certainly for fighters, time as much as timing is often the key lifeline connecting possibility to probability, in their ability to realize their professional goals.
Section 11, itemized above by Emhoff, was to be the controlling language with regards to the often unbridled relativism and manipulation known as the rankings system. Emhoff expands on this further, "This part of the Act was intended to stop the practice of ratings by bribe and favoritism towards certain promoters that was going on with the sanctioning bodies. This section was put to the test in May of 2005 when the IBF leap-frogged DaVarryl Williamson ahead of Wladimir Klitschko in their ratings – despite the fact that Klitschko had beaten Williamson head-to-head six months earlier and had recently beaten an undefeated heavyweight.
"Pretty much everyone in the industry, beside Don King Productions and Williamson's camp, believed that Klitschko should be rated above Williamson. This was a pretty egregious rating. In fact, Klitschko appealed to the IBF and then to the ABC, which had set up an appeals process for such ratings. Tim Lueckenhoff, president of the ABC, provided a nonbinding opinion that the rating was in error.
"The case went to trial in federal court in New Jersey. Max Kellerman appeared as an expert witness for Klitschko, but the court decided that the IBF did not break their rules and more importantly decided that "(courts) ordinarily defer to the internal decisions of private organizations such as the IBF . . . this court is not, as Plaintiffs would have it, a forum for second guessing the rankings decisions of the IBF . . . there is no doubt that the application of these objective criteria is a subjective enterprise . . ." Thus, Klitschko was out of luck for the time being (he would later win the title) and more importantly the judge laid the precedent for sanctioning organizations to continue to publish bogus ratings as long as they provided some sort of explanation that paid lip service to the ABC objective criteria."
And here we do note that politics of relativism is a complex master of things done and things left undone. But what remains at stake is the independence of organizations to make public notification of their 'rankings' even within a climate of general disregard, skepticism and even outrage. In this sense, even the much bandied about concept of 'transparency' looks like a red herring insofar that general agreement remains a mythic standard. Even the commendable work of Ring Magazine to codify world rankings and the now defunct "World Cup of Boxing" website have not been able to make the definitive case for public consumption that boxing is indeed able to adjudicate and rank the best fighters division by division, politics being damned. Multiplicity of title belts and weight divisions makes a folly of the traditional notion of championship standing, the idea of absolute singularity, supremacy within limit, once the preserve of boxing's fighting men called champions of the world.
Emhoff puts a point on rankings mayhem by saying, "Just a cursory glance at the ratings of each major organization and you can clearly see that the Ali Act is a failure in reforming the ratings."
(Check back for the final installment of this series on boxing reform, revisited.)
Patrick Kehoe may be reached at pkehoe@telus.net
Peter/Toney Ii: Peter Has The Brutal Punch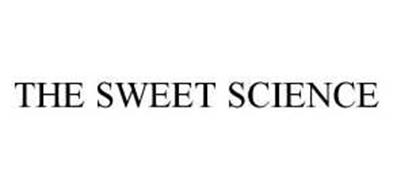 Samuel Peter claims he has dynamites in my two hands?
Heavyweight contenders Samuel "The Nigerian Nightmare" Peter and James Lights Out? Toney get it on a second time this Saturday from the Seminole Hard Rock in Hollywood, Fla. (Showtime).
The hard-slugging Peter, unlike Toney, is one of those strong, silent types notorious for letting their fists to the talking one the opening bell sounds, but the Nigeria Nightmare is as confident as ever and determined to turn Lights Out's lights out for good.
I have got dynamites in my two hands,? said Peter, according the Lagos, Nigeria Vanguard, and I will crush James Toney once and for all. The Toney camp made the mistake of their lives by protesting and seeking a rematch. I am ready to teach him a bitter lesson.?
Sam Peter walked away with the W for Peter/Toney I at the Staples Center in LA last September, but it was by disputed split decision a verdict so disputed, there was even a dispute about the dispute which forced the WBC's hand into mandating Saturday's rematch.
Samuel Peter is the biggest thing to hit African boxing since Ghanaian superstar Azumah Nelson rocked the feather and junior welterweight divisions. The President of the Nigeria Boxing Board of Control, Prince Olaide Adeboye, admitted, according to allAfrica.com, We are rooting for Samuel Peter, of course. He is one boy we believe in to bring back the country's lost glory in professional boxing. I am personally making arrangement to be at the ringside to see him fight Toney again. I was at the first fight in Los Angeles in September.
Peter has the brutal punch, and to me he was the clear winner of the first fight. But the WBC Board of Governors, of which I am a member, voted 21-10 for a rematch. There was nothing those of us Africans on the board could do in the circumstances. But I believe Peter will confirm he is better than Toney and will then go ahead to meet the champion and claim the belt for Nigeria and Africa.?
The Sweet Science P4P Rankings for Asia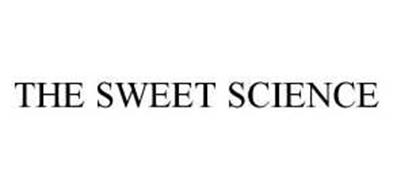 There are claims that boxing is dying. Hogwash. The heavyweight division isn't the only division in boxing and 2007 promises to be a banner year in boxing; especially for boxers hailing from Asia.
While Asia isn't Vegas or Atlantic City, it is a region packed of diamonds in the rough; undiscovered gems and potential superstars who wait for their moment in the sun.
The Sweet Science P4P Rankings – Asia
1) Manny Pacquiao – There's no way to dispute Pacquiao is the best fighter in Asia, if not all of boxing. He's exciting, he wins with Je Ne Sais Quois and is definitely "the man" in boxing.
2) Pongsaklek Wonjongkam – Although his competition leaves much to be desired, his longevity and skills are undeniable. He is currently Thailand's only world champion and is undefeated in ten years. Need I say more?
3) Chris John – A victory over Juan Manuel Marquez, however controversial, shows he belongs at the top of the heap. He easily outpointed Renan Acosta to close out 2006 and should have no trouble defending against Jose Rojas in February. A fight with Pacquiao would not be a good move on his part but a rematch with Marquez would not hurt – especially if he defeats the Mexican again.
4) Hozumi Hasegawa – Hidden away in Japan, Hasegawa is a sharp punching southpaw who put former champion Veeraphol Sahaprom to sleep. He recently bested Genaro Garcia and his herky-jerky style will give fits to any one who steps in the ring with him.
5) Masomori Tokuyama – Tokuyama has never shied away from a good fight and although he only fought once in 2006 (UD12 Jose Navarro), he ledger shows wins over Katsushige Kawashima (twice), Gerry Penalosa (twice) and In Jin Chi (twice). A fight with Hozumi Hasegawa is a distinct possibility in 2007.
6) Nobuo Nashiro – With only seven fights under his belt he took on WBA champion Martin Castillo – and defeated him. Although he's only fought a total of nine fights, nearly all have been against quality opposition. A victory in a rematch with Castillo would cement his claim as the king of the 115-pound division.
7) Yukata Niida – This light-hitting minimumweight defended his title twice in 2006, winning a technical decision against unbeaten Eriberto Gejon (Tech Win 10) and the other on points over Ronald Barrera (W 12). Scheduled to meet Katsunari Takayama early next year – the best has yet to come for this WBA belt holder.
8) In Jin Chi – Won back the title he lost to Takashi Koshimoto in January from Rudolfo Lopez. While there's little uncertainty to his skills, at thirty-three, 2007 may provide some insight as to just how much he has left.
9) Yodsanan Sor Nanthachai –Sor Nonthachai is an exciting, top-shelf fighter with an iron chin. Has no trouble making mincemeat of mid-level opposition and deserves a title shot in 2007. Time is running out.
10) Rey Bautista – He's young, relatively inexperienced in big-time boxing, but will continue to shine in 2007. One of the better prospects in boxing, he should snag a title in 2007.
Asian Fighters Ranked in Ring Magazine
Pound for Pound:
Manny Pacquiao (Philippines): #2
Jr. Lightweight
Manny Pacquiao (Philippines): #1
Yodsanan Sor Nanthachai: #9
Featherweight
Chris John (Indonesia) #1
In Jin Chi (Korea) #3
Takashi Koshimoto (Japan) #5
Hioyuki Enoki (Japan) #7
Jr. Featherweight
Somsak Sithchatchawal (Thailand) #4
Bantamweight
Hozumi Hasegawa (Japan) #2
Veeraphol Sahaprom (Japan) #3
Ratanachai Sor Vorapin (Thailand) #6
Poonsawat Kratingdaenggym (Thailand) #10
Jr. Bantamweight
Nobuo Nashiro (Japan) #1
Katsushige Kawashima (Japan) #7
Pramuansak Phosuwan (Thailand) #10
Flyweight
Pongsaklek Wonjongkam (Thailand) #1
Takefumi Sakata (Japan) #7
Daisuke Naito (Japan) #10
Jr. Flyweight
Koki Kameda (Japan) #1
Minimumweight
Yukata Naiida (Japan) #2
Eagle Kyowa (Japan/Thai) #4
Katsunari Takayama (Japan) #5
Rodel Mayol (Philippines) #7
Boxing in Thailand
There's no shortage of boxers in Thailand. With a huge pool of Muay Thai fighters to draw from and several talented amateur boxing prospects turning pro after the 2008 Beijing Olympics, Thailand seems destined to remain a boxing powerhouse in Asia.
The country is known for having tough, determined and disciplined fighters who give their all whenever the step in to the ring. However, consistently losing while fighting abroad and padding their records with no-hopers has done nothing to enhance their reputation.
Whether because of a lack of marketability, a lack of funds or their unwillingness to travel abroad, the vast majority of boxers from Thailand remain a mystery to fans in the west. If anything though, the boxing scene involving Thai fighters will be active. In fact, it's one of the most active in the world; since 2000, the number of fights has nearly doubled in the country.
The Sweet Science P4P Rankings – Thailand – August 2006
1) Pongsaklek Wonjongkam
2) Poonsawat Kratingdaenggym
3) Somsak Sithchatchawal
4) Wandee Singwancha
5) Sirimongkol Singwancha
6) Yodsanan Sor Nanthachai
7) Veeraphol Sahaprom
8) Pramuansak Phosuwan
9) Terdsak Jandaeng
10) Oleydong Sithamerchai
Current Sweet Science P4P Rankings – Thailand
1) Pongsaklek Wonjongkam (Flyweight) – Definitely the top dog in Thailand
2) Yodsanan Sor Nanthachai (Super Lightweight) – He's a seasoned fighter who has proven himself in the big-time. He's one Thai who can fight outside of Asia. He has an abundance of skills and one-punch power. His overall ability and ease in dispatching anyone other than championship caliber get him the runners-up spot.
3) Poonsawat Kratingdaenggym (Super Bantamweight) – After losing to Vladimir Sidorenko he's bounced back. He's young, he can punch, but the former interim champion needs to prove himself against a name fighter.
4) Somsak Sithchatchawal (Super Bantamweight) – Was his win over Monshipour a fluke or was Celestino Caballero just that good? Did Sithchatchawal catch Monshipour at the right time and can he rebound from the devastating loss? The jury is still out.
5) Wandee Singwancha (Flyweight) – He doesn't have much of a punch which will be his downfall in the end. He can box, as was evidenced in his recent victory over Juanito Rubillar, but this won't be enough. He can no longer make the Jr. Flyweight limit and with no punch he'll have a hard time competing against the "big boys." Although he's now rated second by the WBC, he doesn't deserve to be.
5) Sirimongkol Singwancha (Super Lightweight) – Get this guy a fight. He's better than Jose Armando Santa Cruz and would have beat up Inada had the fight taken place. He'll fight anyone but his biggest obstacle is staying motivated fighting tomato cans in Thailand. Like many Thais, he needs a fight against a name opponent.
6) Wandee Singwancha (Flyweight) – He doesn't have much of a punch which will be his downfall in the end. He can box, as was evidenced in his recent victory over Juanito Rubillar, but this won't be enough. He can no longer make the Jr. Flyweight limit and with no punch he'll have a hard time competing against the "big boys." Although he's now rated second by the WBC, he doesn't deserve to be.
7) Pramuansak Phosuwan (Super Flyweight) – A genuine tough guy. Always calm and focused no matter how heated the battle. But at thirty-eight, he'll be in trouble should he fight one of the division's elite.
8) Veeraphol Sahaprom (Bantamweight) – Will be lucky to get another crack at the title. Although he has a puncher's chance of winning a belt, that's about all he has left at this point. A third shot at Hasegawa is unlikely.
9) Oleydong Sithamerchai (Minimumweight) – He's fought better than the usual opponents faced by Thais at his level and he moves up one spot with the departure of Terdsak Jandaeng. He lacks the punch and is in the wrong division to become a superstar. He'll need to defeat a name opponent to convince me.
10) Saenghiran Lookbanyai / Napapol Kittisakchokchai (Super Bantamweight) – These two square-off in early March, supposedly to see who deserves a shot at Israel Vasquez. Kittisakchokchai has the edge in experience but some feel Lookbanyai has the edge in heart and is the favorite.
Neither has defeated a top twenty fighter and yet are ranked number one and two respectively in the WBC's world.
In Kittisakchokchoi's lone shot at the big-time, he was TKO'd in 10 by Oscar Larios. His dreadful performance against Larios and lack of quality opposition leads me to believe Saenghiran might have more of a shot at beating him than some suspect. Regardless, neither of them lasts longer than six rounds with Israel Vasquez.
Honorable Mention: Wethya Sakmuangklang, Denkaosan Kaovichit, Devid Lookmahanak, Nethra Sasiprapa, Chonlatarn Piriyapinyo, Pornsawan Kratingdaenggym
Thai Fighters Ranked in Ring Magazine
Pongsaklek Wonjongkam: #1 Flyweight
Pramuansak Phosuwan: #10 Jr. Bantamweight
Veeraphol Sahaprom: #3 Bantamweight
Ratanachai Sor Vorapin: #6 Bantamweight
Poonsawat Kratingdaenggym: #10 Bantamweight
Somsak Sithchatchawal: #3 Jr. Featherweight
Yodsanan Sor Nanthachai: #9 Lightweight
Iceman Stops Tito Ortiz Win Streak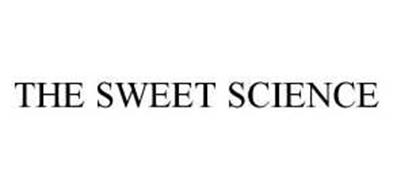 LAS VEGAS—UFC light heavyweight champion Chuck "Iceman" Liddell's fists proved too much for Huntington Beach's Tito Ortiz who was stopped in the third round before a sold out crowd at the MGM Garden Arena on Saturday.
The punching machine Liddell (20-3, 13 KOs) repeated his victory in UFC 66 over the much-improved grappler Ortiz who has improved his punching and blocking. Ortiz was trying to avenge his loss of April 2004.
Despite all the new weapons displayed by Ortiz it wasn't enough as Liddell pummeled the former champion and retained his title with a technical knockout at 3:59 of the third round. Referee Mario Yamasaki stopped the bout.
"This was the most satisfying victory of my career," said Liddell, 36, of Santa Barbara. "Tito came back real tough."
Ortiz (15-5, 8 KOs), a former wrestler, worked on his boxing technique knowing he would need it against the former boxer Liddell. But Liddell's experience allowed him to find the right moment to pounce on Ortiz.
"I had him hurt, I just kept throwing punches," said Liddell who also knocked down Ortiz in the first round with a left hook.
Ortiz was gracious in defeat.
"Chuck is the best fighter Pound for Pound in the (mixed martial arts) world," said Ortiz, 31, who suffered a gash on the side of his left eye from a punch. "I'm disgusted by myself. I let my fans down."
Other bouts
Underdog Keith Jardine (12-3-1) knocked out Forrest Griffin (13-4) at 4:41 of the first round in their light heavyweight showdown. A right uppercut followed by a left hook wobbled Griffin who was sent to the floor by a barrage of punches. On the ground Jardine landed right after right until referee John McCarthy stopped the fight for a technical knockout.
"I couldn't believe he was hurt," said Jardine about Griffin who is known for his resiliency. "I was so nervous coming into this fight, but now I know I belong here."
Canada's Jason McDonald (18-7) choked out Chris Leben (15-3) in a middleweight bout that was up for grabs. Though Leben seemed to control the fight with stunning left hands, once the fight went to the ground McDonald managed a chokehold at 4:03 of the second round. Referee Steve Mazagatti saw Leben was unconscious and stopped the fight.
Former UFC heavyweight champion Andrei Arlovski (12-5) caught Brazil's Mario Cruz (2-2) with a sneak right hand while both were tangled on the ground. Then the Belarusian pummeled Cruz until referee Herb Dean stopped the fight at 3:15 of the first round.
Third season winner of the Ultimate Fighter television reality season Michael Bisping (12-0) of Great Britain won by technical knockout over Eric Shafer (9-2-2) at 4:29 of the first round. A knee knocked Shafer groggy then Bisping knocked him to the ground and pounded him. Referee Mario Yamasaki stopped the bludgeoning.
Thiago Alves (16-4) caught Peru's Tony De Souza (15-5) with a knee as he attempted to dive for his legs in a welterweight contest. After that it was pretty much over as Alves pummeled De Souza at 1:10 of the second round forcing referee John McCarthy to halt the bout.
Gabriel Gonzago (7-1) proved too strong for Carmelo Marrero (6-1) in a heavyweight bout. At 3:22 of the first round Gonzago of Massachusetts manipulated his way into arm bar forcing Pennsylvania's Marrero to tap out.
Japan's Yushin Okami (19-3) pounded Georgia's Rory Singer (11-6) into submission at 4:03 of the third round of a middleweight bout. Okami seemed the more-rounded fighter with effective kicks to the head and more accurate punching.
Christian Wellisch (8-2) jumped to a quick start with an accurate left hook that rattled Australia's Anthony Perosh (5-3) in a heavyweight bout. During the first round it seemed the Sacramento fighter might end the fight but the Aussie hung tough. Wellisch won by unanimous decision.