The City of Second Chances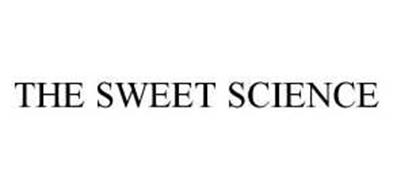 "Down on the boardwalk they're getting ready for a fight gonna/see what them racket boys can do/Now there's trouble bussin' in from outta state and the DA can't get no relief/Gonna be a rumble out on the promenade and the gamblin' commissions hangin' on by the skin of its teeth." – Bruce Springsteen, 'Atlantic City' from Nebraska
Atlantic City sits on the east coast of America as a monument to the vulgar excesses of mankind. Its neon facades and legalized gambling offer the tourists that flock there the brief dreams of quickly-made fortunes. Such dreams are sold in every hotel on the city's famous Boardwalk that stretches from the north of the city to its most southern point.
Atlantic City incorporated itself as a city in 1854 which was the same year that train services began to run throughout America. Its close proximity, good climate and established transport links led to it becoming a popular beach and holiday destination for the cities of Philadelphia, Pennsylvania and New York. The city almost immediately entered a boom period that would last for over fifty years. In 1870 hotel owners who were concerned by the movement of sand into their lobbies began the construction of what would become the city's most famous landmark, the Boardwalk, although the modern-day incarnation that exists has been much widened, extended and supported in the past one-hundred-and-thirty-five years. The Miss America Beauty Pageant was conceived and held in Atlantic City fifty years later, deliberately placed the beginning of the quieter season in the calendar in order to extend the holiday period to further boost the city's economies.
However by the time of the Kennedy administration in the 1960s, the city was in the midst of a steep economic decline, a state highlighted by the media attention that accompanied the city's hosting of the 1964 Democratic Convention. The steep economic decline was due to many factors: the rising popularity of the automobile increased the distance that families could travel for their holidays; the rise of the teenage consumer and the growing generation gap between youth and age altered the pattern of family holidays and, since the 1930s, the fall of Atlantic City in popularity behind Las Vegas.
Vegas was cool, and it was cool because it was in Nevada and Nevada allowed Vegas the things that gave it the sanitized vice that eluded Atlantic City. Nevada legalized gambling and the big casinos, backed by the Mob, began to appear. Ironically, for a crime-sponsored time, Vegas was crime-free because the mob adopted a policy where all mob business was conducted in the surrounding desert. The mob wanted Vegas to be a family destination that felt safe and clean in contrast to Atlantic City. And they got it. They got the biggest names like Sinatra and Martin to play there. The sold the same dream that Atlantic City would later do, only they sold it first through legalized gambling. Gambling was becoming the next big thing for a society that was becoming increasingly consumer-driven.
Faced with a still declining economy in 1976, the Atlantic City council decided to embrace the same devil as Vegas by legalizing gambling in an attempt to boost the city's economy. The first hotel and casino in Atlantic City was built in 1978. In 2006, there are now twelve hotels in Atlantic City although this number is in a state of perpetual flux as old hotels close, new ones open and some are never completed. Atlantic City's economy, once almost entirely defunct, is now almost solely reliant on its income from gambling and other related activities.
Boxing, which attracts customers in Atlantic City like it does in Vegas, is one related activities. It has become a side-event of the tourist experience, something done between gambling and sleeping. Boxing has found a new home in casinos as another entertainment option for the tourist population and this partly explains why Atlantic City has become a more popular boxing destination that Madison Square Garden in New York.
Arturo Gatti is another explanation for the popularity of boxing in Atlantic City. Many boxers fight in Atlantic City, most of them returning more than once, but it is Gatti who is The Atlantic City Fighter. Gatti's popularity in the city is such that it has often been suggested that he could fight his own grandmother on the Boardwalk and still draw a sell-out crowd.
Often referred to as the 'Human Highlight Reel' because of his all-action fights, Gatti is not a boxer who relies on his skills or boxing knowledge to see him through his contests but is content to allow his bouts to become a battle of wills. Gatti has regularly stated that he prefers it this way. He doesn't make room to not get hit by the punches that are coming his way—he takes and returns them with interest. Gatti's attitude is do or die, and the crowds that flock to Atlantic City relate to that.
They relate to it because Gatti's warrior code has made him a working class hero. The natural talent and flair possessed by boxers such as Roy Jones Junior, Floyd Mayweather and Ray Leonard made them middle-classes boxers because their possession of such skills makes them seem educated and untouchable. The vast majority of the boxing audience does not possess such skills and although audiences watch these fighters with awe and amazement, the audience does not relate to them in the same manner as they relate to Arturo Gatti. Gatti is different because of his attitude. He may lack the skills of his superiors in the ring but he still fights and, mostly, he wins. For the working class audiences that clamor to see him, Gatti's continual underdog status and his refusal to accept such a tag reflect their own working class struggle. If Gatti succeeds time after time, then the natural order implies that they can succeed against the odds as well.
Gatti's standing with the Atlantic City faithful has been ensured by his 'Thrillogy' of fights with Micky Ward with two of their battles held on the Boardwalk. These fights were a perfect blend of styles, classic contests fought between two men who respected each other not only for their skills in the ring but for standing as fellow warriors. Each fight of the 'Thrillogy' was hard to score, not because of their closeness (although this was a factor) but because to facilitate the lapse of concentration required to coldly analyze the fights mid-round would have been a crime. For some fights such as Gatti-Ward I, II and III, scoring is pointless as neither boxer loses but both win.
Prior to Micky Ward, Gatti was a fighter perceived to be at the tail-end of his career with a 34-5 record including a fifth round stoppage to Oscar De La Hoya two fights previously. Back then, in 2001, they were already calling Gatti washed-up. All it took was one brutal fight with Micky Ward to give Gatti a passport to his second chance.
Post-'Thrillogy,' Gatti took it relatively easy although he did often let himself be drawn into brawls. He won the vacant WBC light-welterweight jewel and defended it twice against Leonard Dorin and Jesse James Leija. For his third defense, he decided to take on multi-weight champion Floyd Mayweather.
On the undercard for Gatti-Mayweather, Vivian Harris defended his WBA light-welterweight title against Carlos Maussa of Colombia. Harris came to the fight with a good record of 25-1-1 with seventeen stoppages. Despite holding the WBA portion of the light-welterweight title, Harris was an unknown quantity that night with a loss to Ray Oliveira on his record. There was talk that night of a future clash between Gatti and Harris in a unification fight should both men have beaten their opponents.
Both men lost in Atlantic City on that card. Harris fought first and came to the ring looking physically weak as if he had undertrained for the fight and had then had to force himself to meet the light-welterweight limit of 140lb. He shook Maussa with the first punch of the fight which was a right hook thrown two seconds after the opening bell. But by the third round Harris had become sluggish with exhaustion and was barely managing to throw short, sharp attacks of punches at the Colombian before lapsing back into a fugue state. In the seventh, Maussa who had taken the best of Harris's punches on his granite-like chin, struck Harris to the floor where Harris lay while the referee counted him out. The commentators covering the fight for Sky Sports in the UK said Harris should be ashamed of himself for being in such poor physical condition. The allegations of the poor preparation were extended that night to Emanuel Steward, Harris's trainer.
There was no blame directed for Gatti's loss. Like his trilogy with Ward, Gatti's loss was too noble and dignified to suffer analysis. Grown men watching at home sat with lumps in their throats as Buddy McGirt signalled the end for his fighter between the sixth and seventh rounds. Mayweather had entered the ring first dressed in his usual mink and carried by a number of 'servants'. Gatti had come second, his entrance heralded by fireworks that exploded to unnecessarily highlight his entrance. Gatti had looked terrible at the weigh-in on the previous day. His stomach had looked hollow and taut and it was apparent that he had found making the weight difficult. It was something that would become more apparent in the fight.
Gatti was knocked down in the first and although he stayed on his feet for the five rounds that it lasted afterwards, it would not have been generous but downright criminal if any of those successive five rounds had been scored anything other than 10-8 in favor of Mayweather. When Buddy McGirt, Gatti's trainer and chief second, stopped the fight after rounds six, Gatti was beaten, broken and both of his eyes were swollen shut. It had not been a fight because fights are meant to be competitive. Gatti-Mayweather was instead a mugging of the most brutal and prolonged nature. For every person who watched Gatti being taken part with such ease and viciousness, it was heartbreaking.
Gatti decided to move to full welterweight in the aftermath of that fight because he blamed his humiliation at the fists of Mayweather on the trials of making weight. Seven months on from Mayweather, he decided to take on Thomas Damgaard of Denmark who was an unknown fighter with a record 37-0 with twenty-seven stoppages. For the Damgaard fight, Gatti would be competing again in Atlantic City. Gatti's fights with Micky Ward had got him his first-second chance in the neon kingdom by the sea; now the memories of the 'Thrillogy' were enough for him to be granted a second-second chance.
Before he was allowed to fight in Atlantic City, Gatti was ordered to undergo medical testing to determine whether he was fit enough to step inside the ring. Gatti took the tests and passed. However, these tests can only determine the present physical state of a fighter; they do not predict what the long-term effects of boxing on the fighter will be. Jack Hirsch, a writer for the UK's Boxing News refused to cover Gatti's forty-seventh fight on the grounds that Gatti had received enough punishment in the forty-six brawls that had preceded it. Hirsch was not the only one to down his pen in protest as many of the writers in the boxing presses refused to cover Gatti again on the same grounds as Jack Hirsch. This mass journalistic protest failed to impede the fight however which took place on January 28th 2006.
Damgaard came to the ring first to a CD of Tina Turner singing 'Simply the Best', accompanied by the booing of the thousands in the Boardwalk Hall. When Gatti entered next, the roof of the Boardwalk Hall lifted. Even members of the press sat ringside stood for the return of the conquered hero. As one writer noted, you don't see or hear a Gatti entrance; you just experience it.
The first round was a showcase for the boxing skills that McGirt had tried to evolve in Gatti. Damgaard, who was a southpaw fighting out of a Joe Frazier-like crouch, barely threw a punch in those three minutes and submitted the first round.
The second round followed the same pattern as the first and Gatti took this round along with the third. But at this point Gatti was beginning to get caught with the Dane's punches and was starting to come off worse in the exchanges. He lost the fourth on two of the scorecards as he retreated, winded, to the ropes giving Damgaard the space and opportunity to hurt him.
Gatti stepped down from his toes in the fifth and began to brawl with Damgaard. It was reminiscent of the Gatti of old as was the hand injury in the sixth that led to Gatti's swapping to a southpaw stance. Later on, they said the hand was broken but recanted afterwards by explaining it away as a tendon injury. Whatever the damage was, it did not deter Gatti from battering Damgaard with that hand for the rest of the fight.
Damgaard continued to fight with Gatti through rounds seven to nine and although he was begin caught with more punches from Gatti, the shots he was landing on Gatti appeared to be having more effect. Damgaard was cut in the tenth and was beginning to wilt under the Gatti assault. The eleventh round saw Damgaard fading rapidly. He was deducted a point for low blows in this round until the referee halted the fight with seconds to go until the end of the stanza. Gatti had won by a technical knockout.
Although Gatti had won impressively in a heavier weight class against an undefeated foe, there were still calls for his retirement. Damgaard was an untested fighter as all his previous fights had taken place in his native Denmark against other unknown fighters. The Gatti fight was the first time that the Dane had boxed more than eight rounds.
The press's calls for Gatti's retirement did not dim in the wake of his victory. One fight fan writing on the Internet said that Gatti should retire because of the blows he had to take in order to win against an inferior, second-rate fighter like Damgaard. But once again, such arguments held little sway with Gatti who said that for his forty-eighth professional fight that he wanted to fight the new welterweight champion Carlos Baldomir. This will probably happen as money talks in boxing and Gatti is the marketable fighter in the sport today as well as the biggest box office draw. Gatti should defeat Baldomir which would make him world welterweight champion. If this happens, retirement still won't be a choice for Gatti as he would probably defend against light-welterweight champion Ricky Hatton or opt for a rematch with Floyd Mayweather Jr. Considering the pool of talent at 140-147lbs, Gatti would not get an easy defense of that title. The chances are that he wouldn't want one either.
It would be a lie to say that Gatti is shot after forty-seven fights but it wouldn't be untrue to say that he is undamaged. Some fighters can get this far without too much damage but Gatti is not one of these fighters. Fighters who suffer the least damage generally take the least amount of punches—it's not exact maths but nothing is in boxing. But fighters like Gatti who come to trade and have to dehydrate themselves in order to make weight suffer the most damage and it is not always immediately apparent what the long-term effects will be.
Boxing is undeniably a dangerous sport because it pits strong well-trained athletes against each other in contests where hundred of blows are delivered to the heard. It is one thing to gamble on your health for money but where is the wisdom in continuing doing this as the odds of the gamble lengthen, especially when the extra money would make no difference in your life apart from being more numbers on a bank statement?
Atlantic City received its second chance after the introduction of legalized gambling in 1976-8 as Gatti received his for his trilogy of fights with Ward. The city's elders believed legalizing gambling would alleviate many of the inner city problems that were arising. They were wrong—the rich have gotten richer in Atlantic City and the poor and have gotten poorer. There may be more money in the city's economy but there are stark and growing contrasts between the tourism-intensive areas of Atlantic City and the city's surrounding areas. In a comparison between Atlantic City and three other major American cities (Las Vegas, Los Angeles, Chicago), Atlantic City was the worst in all measures of its economy. The seven measures used to measure its economy were Household, Family, Male and Female Median Incomes; Per Capita Income and the percentages of families and individuals living below the poverty line. Atlantic City scored the lowest in each measure, usually by a wide margin. It would appear that although the economy was boosted by the introduction of legalized gambling, the quality of life for the city's population has not improved. As a measure of the city's failings, in January 2006 the Miss America Beauty Pageant, which has been held every year since 1921 in Atlantic City, took place in Las Vegas.
Legalized gambling gave Atlantic City a second chance. It solved many of the short-term problems in the city but caused and exacerbated different problems in the longer term. As the machinery for fight number forty-eight is set in motion for April, it may prove that the fates for Arturo Gatti and the Neon Kingdom that gave him his second chance will become inseparably linked.
Peter/Toney Ii: Peter Has The Brutal Punch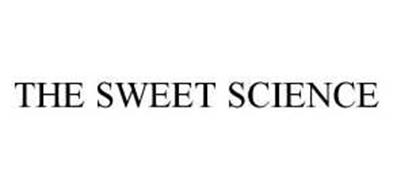 Samuel Peter claims he has dynamites in my two hands?
Heavyweight contenders Samuel "The Nigerian Nightmare" Peter and James Lights Out? Toney get it on a second time this Saturday from the Seminole Hard Rock in Hollywood, Fla. (Showtime).
The hard-slugging Peter, unlike Toney, is one of those strong, silent types notorious for letting their fists to the talking one the opening bell sounds, but the Nigeria Nightmare is as confident as ever and determined to turn Lights Out's lights out for good.
I have got dynamites in my two hands,? said Peter, according the Lagos, Nigeria Vanguard, and I will crush James Toney once and for all. The Toney camp made the mistake of their lives by protesting and seeking a rematch. I am ready to teach him a bitter lesson.?
Sam Peter walked away with the W for Peter/Toney I at the Staples Center in LA last September, but it was by disputed split decision a verdict so disputed, there was even a dispute about the dispute which forced the WBC's hand into mandating Saturday's rematch.
Samuel Peter is the biggest thing to hit African boxing since Ghanaian superstar Azumah Nelson rocked the feather and junior welterweight divisions. The President of the Nigeria Boxing Board of Control, Prince Olaide Adeboye, admitted, according to allAfrica.com, We are rooting for Samuel Peter, of course. He is one boy we believe in to bring back the country's lost glory in professional boxing. I am personally making arrangement to be at the ringside to see him fight Toney again. I was at the first fight in Los Angeles in September.
Peter has the brutal punch, and to me he was the clear winner of the first fight. But the WBC Board of Governors, of which I am a member, voted 21-10 for a rematch. There was nothing those of us Africans on the board could do in the circumstances. But I believe Peter will confirm he is better than Toney and will then go ahead to meet the champion and claim the belt for Nigeria and Africa.?
The Sweet Science P4P Rankings for Asia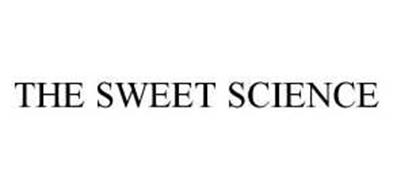 There are claims that boxing is dying. Hogwash. The heavyweight division isn't the only division in boxing and 2007 promises to be a banner year in boxing; especially for boxers hailing from Asia.
While Asia isn't Vegas or Atlantic City, it is a region packed of diamonds in the rough; undiscovered gems and potential superstars who wait for their moment in the sun.
The Sweet Science P4P Rankings – Asia
1) Manny Pacquiao – There's no way to dispute Pacquiao is the best fighter in Asia, if not all of boxing. He's exciting, he wins with Je Ne Sais Quois and is definitely "the man" in boxing.
2) Pongsaklek Wonjongkam – Although his competition leaves much to be desired, his longevity and skills are undeniable. He is currently Thailand's only world champion and is undefeated in ten years. Need I say more?
3) Chris John – A victory over Juan Manuel Marquez, however controversial, shows he belongs at the top of the heap. He easily outpointed Renan Acosta to close out 2006 and should have no trouble defending against Jose Rojas in February. A fight with Pacquiao would not be a good move on his part but a rematch with Marquez would not hurt – especially if he defeats the Mexican again.
4) Hozumi Hasegawa – Hidden away in Japan, Hasegawa is a sharp punching southpaw who put former champion Veeraphol Sahaprom to sleep. He recently bested Genaro Garcia and his herky-jerky style will give fits to any one who steps in the ring with him.
5) Masomori Tokuyama – Tokuyama has never shied away from a good fight and although he only fought once in 2006 (UD12 Jose Navarro), he ledger shows wins over Katsushige Kawashima (twice), Gerry Penalosa (twice) and In Jin Chi (twice). A fight with Hozumi Hasegawa is a distinct possibility in 2007.
6) Nobuo Nashiro – With only seven fights under his belt he took on WBA champion Martin Castillo – and defeated him. Although he's only fought a total of nine fights, nearly all have been against quality opposition. A victory in a rematch with Castillo would cement his claim as the king of the 115-pound division.
7) Yukata Niida – This light-hitting minimumweight defended his title twice in 2006, winning a technical decision against unbeaten Eriberto Gejon (Tech Win 10) and the other on points over Ronald Barrera (W 12). Scheduled to meet Katsunari Takayama early next year – the best has yet to come for this WBA belt holder.
8) In Jin Chi – Won back the title he lost to Takashi Koshimoto in January from Rudolfo Lopez. While there's little uncertainty to his skills, at thirty-three, 2007 may provide some insight as to just how much he has left.
9) Yodsanan Sor Nanthachai –Sor Nonthachai is an exciting, top-shelf fighter with an iron chin. Has no trouble making mincemeat of mid-level opposition and deserves a title shot in 2007. Time is running out.
10) Rey Bautista – He's young, relatively inexperienced in big-time boxing, but will continue to shine in 2007. One of the better prospects in boxing, he should snag a title in 2007.
Asian Fighters Ranked in Ring Magazine
Pound for Pound:
Manny Pacquiao (Philippines): #2
Jr. Lightweight
Manny Pacquiao (Philippines): #1
Yodsanan Sor Nanthachai: #9
Featherweight
Chris John (Indonesia) #1
In Jin Chi (Korea) #3
Takashi Koshimoto (Japan) #5
Hioyuki Enoki (Japan) #7
Jr. Featherweight
Somsak Sithchatchawal (Thailand) #4
Bantamweight
Hozumi Hasegawa (Japan) #2
Veeraphol Sahaprom (Japan) #3
Ratanachai Sor Vorapin (Thailand) #6
Poonsawat Kratingdaenggym (Thailand) #10
Jr. Bantamweight
Nobuo Nashiro (Japan) #1
Katsushige Kawashima (Japan) #7
Pramuansak Phosuwan (Thailand) #10
Flyweight
Pongsaklek Wonjongkam (Thailand) #1
Takefumi Sakata (Japan) #7
Daisuke Naito (Japan) #10
Jr. Flyweight
Koki Kameda (Japan) #1
Minimumweight
Yukata Naiida (Japan) #2
Eagle Kyowa (Japan/Thai) #4
Katsunari Takayama (Japan) #5
Rodel Mayol (Philippines) #7
Boxing in Thailand
There's no shortage of boxers in Thailand. With a huge pool of Muay Thai fighters to draw from and several talented amateur boxing prospects turning pro after the 2008 Beijing Olympics, Thailand seems destined to remain a boxing powerhouse in Asia.
The country is known for having tough, determined and disciplined fighters who give their all whenever the step in to the ring. However, consistently losing while fighting abroad and padding their records with no-hopers has done nothing to enhance their reputation.
Whether because of a lack of marketability, a lack of funds or their unwillingness to travel abroad, the vast majority of boxers from Thailand remain a mystery to fans in the west. If anything though, the boxing scene involving Thai fighters will be active. In fact, it's one of the most active in the world; since 2000, the number of fights has nearly doubled in the country.
The Sweet Science P4P Rankings – Thailand – August 2006
1) Pongsaklek Wonjongkam
2) Poonsawat Kratingdaenggym
3) Somsak Sithchatchawal
4) Wandee Singwancha
5) Sirimongkol Singwancha
6) Yodsanan Sor Nanthachai
7) Veeraphol Sahaprom
8) Pramuansak Phosuwan
9) Terdsak Jandaeng
10) Oleydong Sithamerchai
Current Sweet Science P4P Rankings – Thailand
1) Pongsaklek Wonjongkam (Flyweight) – Definitely the top dog in Thailand
2) Yodsanan Sor Nanthachai (Super Lightweight) – He's a seasoned fighter who has proven himself in the big-time. He's one Thai who can fight outside of Asia. He has an abundance of skills and one-punch power. His overall ability and ease in dispatching anyone other than championship caliber get him the runners-up spot.
3) Poonsawat Kratingdaenggym (Super Bantamweight) – After losing to Vladimir Sidorenko he's bounced back. He's young, he can punch, but the former interim champion needs to prove himself against a name fighter.
4) Somsak Sithchatchawal (Super Bantamweight) – Was his win over Monshipour a fluke or was Celestino Caballero just that good? Did Sithchatchawal catch Monshipour at the right time and can he rebound from the devastating loss? The jury is still out.
5) Wandee Singwancha (Flyweight) – He doesn't have much of a punch which will be his downfall in the end. He can box, as was evidenced in his recent victory over Juanito Rubillar, but this won't be enough. He can no longer make the Jr. Flyweight limit and with no punch he'll have a hard time competing against the "big boys." Although he's now rated second by the WBC, he doesn't deserve to be.
5) Sirimongkol Singwancha (Super Lightweight) – Get this guy a fight. He's better than Jose Armando Santa Cruz and would have beat up Inada had the fight taken place. He'll fight anyone but his biggest obstacle is staying motivated fighting tomato cans in Thailand. Like many Thais, he needs a fight against a name opponent.
6) Wandee Singwancha (Flyweight) – He doesn't have much of a punch which will be his downfall in the end. He can box, as was evidenced in his recent victory over Juanito Rubillar, but this won't be enough. He can no longer make the Jr. Flyweight limit and with no punch he'll have a hard time competing against the "big boys." Although he's now rated second by the WBC, he doesn't deserve to be.
7) Pramuansak Phosuwan (Super Flyweight) – A genuine tough guy. Always calm and focused no matter how heated the battle. But at thirty-eight, he'll be in trouble should he fight one of the division's elite.
8) Veeraphol Sahaprom (Bantamweight) – Will be lucky to get another crack at the title. Although he has a puncher's chance of winning a belt, that's about all he has left at this point. A third shot at Hasegawa is unlikely.
9) Oleydong Sithamerchai (Minimumweight) – He's fought better than the usual opponents faced by Thais at his level and he moves up one spot with the departure of Terdsak Jandaeng. He lacks the punch and is in the wrong division to become a superstar. He'll need to defeat a name opponent to convince me.
10) Saenghiran Lookbanyai / Napapol Kittisakchokchai (Super Bantamweight) – These two square-off in early March, supposedly to see who deserves a shot at Israel Vasquez. Kittisakchokchai has the edge in experience but some feel Lookbanyai has the edge in heart and is the favorite.
Neither has defeated a top twenty fighter and yet are ranked number one and two respectively in the WBC's world.
In Kittisakchokchoi's lone shot at the big-time, he was TKO'd in 10 by Oscar Larios. His dreadful performance against Larios and lack of quality opposition leads me to believe Saenghiran might have more of a shot at beating him than some suspect. Regardless, neither of them lasts longer than six rounds with Israel Vasquez.
Honorable Mention: Wethya Sakmuangklang, Denkaosan Kaovichit, Devid Lookmahanak, Nethra Sasiprapa, Chonlatarn Piriyapinyo, Pornsawan Kratingdaenggym
Thai Fighters Ranked in Ring Magazine
Pongsaklek Wonjongkam: #1 Flyweight
Pramuansak Phosuwan: #10 Jr. Bantamweight
Veeraphol Sahaprom: #3 Bantamweight
Ratanachai Sor Vorapin: #6 Bantamweight
Poonsawat Kratingdaenggym: #10 Bantamweight
Somsak Sithchatchawal: #3 Jr. Featherweight
Yodsanan Sor Nanthachai: #9 Lightweight
Iceman Stops Tito Ortiz Win Streak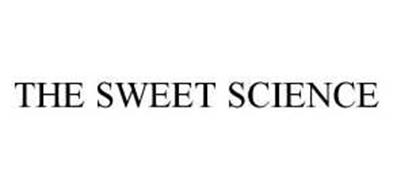 LAS VEGAS—UFC light heavyweight champion Chuck "Iceman" Liddell's fists proved too much for Huntington Beach's Tito Ortiz who was stopped in the third round before a sold out crowd at the MGM Garden Arena on Saturday.
The punching machine Liddell (20-3, 13 KOs) repeated his victory in UFC 66 over the much-improved grappler Ortiz who has improved his punching and blocking. Ortiz was trying to avenge his loss of April 2004.
Despite all the new weapons displayed by Ortiz it wasn't enough as Liddell pummeled the former champion and retained his title with a technical knockout at 3:59 of the third round. Referee Mario Yamasaki stopped the bout.
"This was the most satisfying victory of my career," said Liddell, 36, of Santa Barbara. "Tito came back real tough."
Ortiz (15-5, 8 KOs), a former wrestler, worked on his boxing technique knowing he would need it against the former boxer Liddell. But Liddell's experience allowed him to find the right moment to pounce on Ortiz.
"I had him hurt, I just kept throwing punches," said Liddell who also knocked down Ortiz in the first round with a left hook.
Ortiz was gracious in defeat.
"Chuck is the best fighter Pound for Pound in the (mixed martial arts) world," said Ortiz, 31, who suffered a gash on the side of his left eye from a punch. "I'm disgusted by myself. I let my fans down."
Other bouts
Underdog Keith Jardine (12-3-1) knocked out Forrest Griffin (13-4) at 4:41 of the first round in their light heavyweight showdown. A right uppercut followed by a left hook wobbled Griffin who was sent to the floor by a barrage of punches. On the ground Jardine landed right after right until referee John McCarthy stopped the fight for a technical knockout.
"I couldn't believe he was hurt," said Jardine about Griffin who is known for his resiliency. "I was so nervous coming into this fight, but now I know I belong here."
Canada's Jason McDonald (18-7) choked out Chris Leben (15-3) in a middleweight bout that was up for grabs. Though Leben seemed to control the fight with stunning left hands, once the fight went to the ground McDonald managed a chokehold at 4:03 of the second round. Referee Steve Mazagatti saw Leben was unconscious and stopped the fight.
Former UFC heavyweight champion Andrei Arlovski (12-5) caught Brazil's Mario Cruz (2-2) with a sneak right hand while both were tangled on the ground. Then the Belarusian pummeled Cruz until referee Herb Dean stopped the fight at 3:15 of the first round.
Third season winner of the Ultimate Fighter television reality season Michael Bisping (12-0) of Great Britain won by technical knockout over Eric Shafer (9-2-2) at 4:29 of the first round. A knee knocked Shafer groggy then Bisping knocked him to the ground and pounded him. Referee Mario Yamasaki stopped the bludgeoning.
Thiago Alves (16-4) caught Peru's Tony De Souza (15-5) with a knee as he attempted to dive for his legs in a welterweight contest. After that it was pretty much over as Alves pummeled De Souza at 1:10 of the second round forcing referee John McCarthy to halt the bout.
Gabriel Gonzago (7-1) proved too strong for Carmelo Marrero (6-1) in a heavyweight bout. At 3:22 of the first round Gonzago of Massachusetts manipulated his way into arm bar forcing Pennsylvania's Marrero to tap out.
Japan's Yushin Okami (19-3) pounded Georgia's Rory Singer (11-6) into submission at 4:03 of the third round of a middleweight bout. Okami seemed the more-rounded fighter with effective kicks to the head and more accurate punching.
Christian Wellisch (8-2) jumped to a quick start with an accurate left hook that rattled Australia's Anthony Perosh (5-3) in a heavyweight bout. During the first round it seemed the Sacramento fighter might end the fight but the Aussie hung tough. Wellisch won by unanimous decision.