Looks Like Wlad Klitschko-David Haye Is On For July 2nd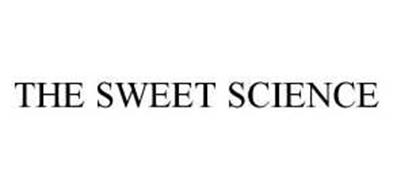 Looks like Wladimir Klitschko won the coin toss.
The younger Klitschko brother, who owns the IBF, IBO and WBO titles,  will glove up with David Haye, the WBA champion, on July 2nd.
TSS reached Klitschko trainer Manny Steward, and the Kronk king chuckled when asked to verify what Mike Marley said, that we'd be seeing the most meaningful heavyweight showdown since Lennox Lewis destroyed what was remaining of Mike Tyson's mystique in 2002.
"Mike Woods is the first person to tell me this," said Steward, as he chuckled. The trainer said he'd almost touched base with Wlad on the phone today, but had a matter to intend to. "That's probably what he was calling about! That's gonna be big! The anger I saw in him in the second Chris Byrd fight, in 2006, that's the last time he got riled up. That nasty side…Guys that are so nice, like him and Lennox, they have a dark side to them. It comes out in the big fights, like it did for Lennox against Mike. He enjoyed brutalizing him, punishing him. Wladimir has the same dark side."
Klitschko (55-3 with 49 KOs), who turns 35 in March, will first fight 14-0 Brit Dereck Chisora, in a match reset from last month, after he hurt his stomach. They'll get it on April 30 in Germany.
Haye has long said he wanted a shot at a Klitschko, any Klitschko, and did a masterful job baiting them into agreeing to a fight, considering his rather thin resume as an ex cruiserweight champion. But he lit a fire under the cerebral pugilists when he held up posters showing himself holding the lopped-off heads of the brothers. Their mum wasn't amused, and many are hoping to see Wlad unload his ire on the mouthy Brit. TSS admits they don't care for Haye's brand of trash talk; he joked about putting a beating on his last foe, Audley Harrison, and promised it would be the equivalent of a "gang rape" scenario. He then refused to retract and apologize for his grotesque crack.
"This has been over a year," Steward said. "The flavor, the smoke, the aroma has been building. Same way Mike went crazy at that press conference, the build up..This fight has been two years of people wanting to see it."
Steward will be ultra busy in the weeks and months ahead. His guy Miguel Cotto will take on Ricardo Mayorga on March 12th in Vegas, so Steward will run a camp full of all-stars, including Wlad, Cotto, Andy Lee (who'll fight in New York/MSG on a Sergio Martinez-Sergiy Dzinziruk undercard on March 12) and Tyson Fury (Lee's cousin) all coming in to a gym to whittle down and get into fighting form. That camp will be in a Hollywood gym, as yet not chosen, Steward said.  Next week, publicity cranks up for Cotto-Mayorga, a match which Steward says he looks forward to, and which should precede a Cotto-Margarito rematch, which could well go down in June in NY. Chad Dawson, a new addition to the Kronk cadre, might well join that camp of all-stars as well.
Then, a few hours later, Team Haye sent out a release that looks like it is laying the groundwork for an exit strategy:
WBA Champion Haye Warns He's 'Done' With The Klitschkos Following Latest U-Turn
January 5, 2011 – WBA world heavyweight champion David 'The Hayemaker' Haye has brandished rival titleholder Wladimir Klitschko a 'coward', following the Ukrainian's decision not to unify the belts in a 2011 showdown.
A bout between IBF and WBO kingpin Klitschko and Haye appeared close to completion earlier this week, but Wladimir instead decided to announce an April 30 defence against Britain's Dereck Chisora on Wednesday.
"We agreed to a date of July 2nd and a venue in Germany with both Sky Sports and RTL and everybody appeared happy with the deal," said a bemused Haye. "We made a few concessions to remove past stumbling blocks and were happy to do so, as it finally looked like the fight would get made.
"Even through negotiations, though, it was clear Wladimir was uneasy about taking the fight. He would often come up with new obstacles and problems to overcome, and I never sensed he fancied the fight.
"He refused to come to England, wanted to pick his own gloves, enter the ring second, box out of the red corner and demanded a German doctor. He also wanted his name to feature first on any promotional material ahead of the event. We bowed to each and every one of his demands. I didn't want to potentially jeopardise anything this time around."
With everything in place for a Haye bout, Klitschko nevertheless settled for Chisora, the unproven British champion. Still adamant the unification clash will happen, Klitschko informed Haye that he plans to deal with both Britons in 2011.
"It should never have come to this," said Haye, 25-1 (23 KO). "I was available to fight in May and June, and yet Klitschko only gave me dates of April 30 and July 2. The April date would be too close to Amir Khan's next fight, and would prove problematic with Sky Box Office, so we settled for July.
"Klitschko claims he'll fight both Chisora and I, but it's nonsense. Are we expected to believe that a fighter that competed only once in the whole of 2009 and twice in 2010 is now going to box twice in a matter of nine weeks? A bout with me is the most lucrative, meaningful and dangerous fight Wladimir's ever had, not some throwaway tune-up. Wladimir won't fight anybody nine weeks after Chisora, let alone me.
"I now need to look for a fight of my own beyond April, as Amir Khan has that month tied up with his bout. Presumably Wladimir is expecting me to fight in either May or June and then face him in early July. It's ridiculous."
This latest twist in the Haye-Klitschko saga has angered the Brit more than any other and, as he now looks for a title challenger of his own, the WBA champion is resigned to never getting the fight he so desperately wants.
"They demanded 50:50 right from the start and we eventually agreed and gave them all they wanted, despite the fact that our side brought three times as much money to the overall pot," recalled Haye.
"We had venues available for May and June, yet Wladimir had no intention of ever coming to England. Unfortunately, he had no venues available in Germany for May and June and that's why we find ourselves in the situation we're in right now."
Haye added: "If the fight doesn't happen now, it never will. I'm done with the Klitschkos. I know I can retire later this year with my head held high, knowing I did everything in my power to make these fights happen. I've had defining fights and beaten the best in the world as a cruiserweight, but, without me, Wladimir can never say he's done the same as a heavyweight."
Thoughts, TSS Universe? Do you give Haye a chance? Or will the fight be over before it starts, with Haye soiling his trunks at the thought of a pissed off Klitschko raining one-twos on him? Or before that…will it EVER get out of the negotiation stage?
2015 Fight of the Year – Francisco Vargas vs Takashi Miura
The WBC World Super Featherweight title bout between Francisco Vargas and Takashi Miura came on one of the biggest boxing stages of 2015, as the bout served as the HBO pay-per-view's co-main event on November 21st, in support of Miguel Cotto vs Saul Alvarez.
Miura entered the fight with a (29-2-2) record and he was making the fifth defense of his world title, while Vargas entered the fight with an undefeated mark of (22-0-1) in what was his first world title fight. Both men had a reputation for all-out fighting, with Miura especially earning high praise for his title defense in Mexico where he defeated Sergio Thompson in a fiercely contested battle.
The fight started out hotly contested, and the intensity never let up. Vargas seemed to win the first two rounds, but by the fourth round, Miura seemed to pull ahead, scoring a knock-down and fighting with a lot of confidence. After brawling the first four rounds, Miura appeared to settle into a more technical approach. Rounds 5 and 6 saw the pendulum swing back towards Vargas, as he withstood Miura's rush to open the fifth round and the sixth round saw both men exchanging hard punches.
The big swinging continued, and though Vargas likely edged Miura in rounds 5 and 6, Vargas' face was cut in at least two spots and Miura started to assert himself again in rounds 7 and 8. Miura was beginning to grow in confidence while it appeared that Vargas was beginning to slow down, and Miura appeared to hurt Vargas at the end of the 8th round.
Vargas turned the tide again at the start of the ninth round, scoring a knock down with an uppercut and a straight right hand that took Miura's legs and sent him to the canvas. Purely on instinct, Miura got back up and continued to fight, but Vargas was landing frequently and with force. Referee Tony Weeks stepped in to stop the fight at the halfway point of round 9 as Miura was sustaining a barrage of punches.
Miura still had a minute and a half to survive if he was going to get out of the round, and it was clear that he was not going to stop fighting.
A back and forth battle of wills between two world championship level fighters, Takashi Miura versus "El Bandido" Vargas wins the 2015 Fight of the Year.
WATCH RELATED VIDEOS ON BOXINGCHANNEL.TV
Jan 9 in Germany – Feigenbutz and De Carolis To Settle Score
This coming Saturday, January 9th, the stage is set at the Baden Arena in Offenburg, Germany for a re-match between Vincent Feigenbutz and Giovanni De Carolis. The highly anticipated re-match is set to air on SAT.1 in Germany, and Feigenbutz will once again be defending his GBU and interim WBA World titles at Super Middleweight.
The first meeting between the two was less than three months ago, on October 17th and that meeting saw Feigenbutz controversially edge De Carolis on the judge's cards by scores of (115-113, 114-113 and 115-113). De Carolis scored a flash knock down in the opening round, and he appeared to outbox Feigenbutz in the early going, but the 20 year old German champion came on in the later rounds.
The first bout is described as one of the most crowd-pleasing bouts of the year in Germany, and De Carolis and many observers felt that the Italian had done enough to win.
De Carolis told German language website RAN.DE that he was more prepared for the re-match, and that due to the arrogance Feigenbutz displayed in the aftermath of the first fight, he was confident that he had won over some of the audience. Though De Carolis fell short of predicting victory, he promised a re-vamped strategy tailored to what he has learned about Feigenbutz, whom he termed immature and inexperienced.
The stage is set for Feigenbutz vs De Carolis 2, this Saturday January 9th in Offenburg, Germany. If you can get to the live event do it, if not you have SAT.1 in Germany airing the fights, and The Boxing Channel right back here for full results.
2015 Knock Out of the Year – Saul Alvarez KO's James Kirkland
On May 9th of 2015, Saul "Canelo" Alvarez delivered a resonant knock-out of James Kirkland on HBO that wins the 2015 KO of the Year.
The knock-out itself came in the third round, after slightly more than two minutes of action. The end came when Alvarez delivered a single, big right hand that caught Kirkland on the jaw and left him flat on his back after spinning to the canvas.Alvarez was clearly the big star heading into the fight. The fight was telecast by HBO for free just one week after the controversial and disappointing Floyd Mayweather Jr. and Manny Pacquiao fight, and Alvarez was under pressure to deliver the type of finish that people were going to talk about. Kirkland was happy to oblige Alvarez, taking it right to Alvarez from the start. Kirkland's aggression saw him appear to land blows that troubled the young Mexican in the early going. Alvarez played good defense, and he floored Kirkland in the first round, displaying his power and his technique in knocking down an aggressive opponent.
However, Kirkland kept coming at Alvarez and the fight entered the third round with both men working hard and the feeling that the fight would not go the distance. Kirkland continued to move forward, keeping "Canelo" against the ropes and scoring points with a barrage of punches while looking for an opening.
At around the two minute mark, Alvarez landed an uppercut that sent Kirkland to the canvas again. Kirkland got up, but it was clear that he did not have his legs under him. Kirkland was going to try to survive the round, but Alvarez had an opportunity to close out the fight. The question was would he take it?
Alvarez closed in on Kirkland, putting his opponent's back to the ropes. Kirkland was hurt, but he was still dangerous, pawing with punches and loading up for one big shot.
But it was the big shot "Canelo" threw that ended the night. Kirkland never saw it coming, as he was loading up with a huge right hand of his own. The right Alvarez threw cracked Kirkland in the jaw, and his eyes went blank. His big right hand whizzed harmlessly over the head of a ducking Alvarez, providing the momentum for the spin that left Kirkland prone on the canvas.
Saul "Canelo" Alvarez went on to defeat Miguel Cotto in his second fight of 2015 and he is clearly one of boxing's biggest stars heading into 2016. On May 9th Alvarez added another reel to his highlight film when he knocked out James Kirkland with the 2015 "Knock Out of the Year".
Photo by naoki fukuda