Trainer Cunningham Defends Alexander's Honor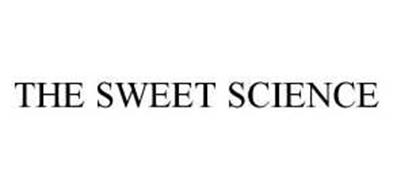 Tough sport, this boxing. When you win, the payoff can be heavy, and the praise heady. When you lose, though, the critiques fly at you and only you. Devon Alexander was on the receiving end of some pretty harsh commentary, from pundits, from fans, and even some of his fellow brothers in arms after his Saturday night bout with Timothy Bradley was stopped a minute into round ten.
The scrap, tagged before as the "Super Fight," was halted on the advice of a ring physician, Dr. Peter Samet, who assessed Alexander after action was halted when Bradley's skull smashed against Alexander's left eye region.
Alexander, clearly in pain, as he walked around the ring, moaning in distress, was led to his corner by referee Frank Garza. A cut had appeared on that left eye, not anywhere as severe as the one which formed on the right eye in round three, also from a head clash. Garza saw Alexander's state, and had the doctor hop up onto the ring apron, and give an informed opinion. "Can you open up your eyes? Both eyes, open up both eyes," he told Alexander. Alexander tried to open his eyes, both of which were closed. "If you can't open up your eyes, the evening's over," the doctor said.
Alexander shook his head, complained that "it burns," and several times opened both eyes, but just as quickly shut them again. Based on that interaction, and his training, the doctor told the ref that Alexander couldn't continue fighting.
The Twittersphere blew up. This was Alexander's No Mas moment, some said. Some called Alexander a dog. Some called him a quitter. I got into the act, less harshly than many if not most who were moved to weigh in.
"What's the consensus," I Tweeted. "People think Devon pulled a "no mas?"
I saw someone call Devon a mutt, and answered, "It looked a lil bit that way. But let's let some facts emerge first." And someone said Alexander pulled a Duran. "Let's let some more facts come out before we decide," I Tweeted. "I agree its looking like a minor no mas."
"I'm not sure what got into Alexander's eye, because it looked like he could open them both fully," HBO's Larry Merchant said as it became clear the fight was over. "Which isn't to suggest he was trying to get out of the fight, he was obviously feeling something."
Andre Berto touched on it when he Tweeted, "U can't train that thing that beats in ya chest either have it or u dont."
Ouch.
So it's out there. Maybe rightly so. But the more I mulled the ending, and the reaction among fight fans, and experts, and my reaction, I regretted the rush to judgment.
"He literally couldn't open his eyes," said Samet afterwards. "It was more than a cut. I thought a nerve had been severed. I thought his eye may have been paralyzed."
People, if that's what was going through the doctor's head, and we have zero reason not to take him at his word, or dismiss him as anything less than a competent practitioner, then we should walk back our opinion, or insinuation, that Alexander looked for an early exit.
I spoke to Alexander's trainer/mentor, Kevin Cunningham on Sunday night, to see if I could get some more clarity. He told me that Alexander needed six stitches on his right eye, to close a cut that went to the bone. And that he needed four stitches on the left eye. The stitch work was done by a plastic surgeon, Cunningham said.
The trainer also said that the physician who laced up the wounds said he stitched up nerves in the right eye. Now, not being on top of anatomy like I'd like to be, I hadn't known that the size and placement of nerves could be such that a healer could actually stitch them up. But such specifics aside, Cunningham pointed out that he couldn't fathom why Alexander would quit on a whim.
"The doctor stopped the fight," he told me. "The doctor feared it could be career ending. He said that Devon lost control of the eyelid coming up. The nerve prevented the eyelid from going up. Anyone questioning Devon's heart, I ask, was he getting beat up? Why would he fake an injury? Let's get serious here. The fight was going back and forth. It's not like my fighter was getting beat, was losing real bad. Devon has never, ever remotely shown any dog in him."
Let's let that last line sink in, and take it at face value. We opine, all of us. And 99% of the time, that's cool. But I think we all have to be quite careful, damn right myself included, when we question the heart of someone who has been giving their best effort for nine plus rounds. Cunningham agrees. "Anybody that's going to say that stuff, question his heart, then they don't know boxing," he said.
Regarding the action before the controversial stoppage, Cunningham said he thought the action was tighter than the wider scores indicated. (One judge saw it 98-93.) He would have liked to have seen his guy not move so much, get off more often. "He took too long to pull the trigger," Cunningham said of the St Louis boxer, who relinquished his WBC 140 pound belt in the loss.
When I mentioned that it looked to me that too often Devon wasn't punching through his target, the trainer didn't disagree. He said that was because Alexander was mindful of the next impending headbutt, and that sitting in the pocket, and being in position to absorb that noggin blast wouldn't have been prudent.
No, Cunningham said, he didn't think the outsized expectations tightened his kid up, or grew butterflies which threw him off his game. The headbutts, he said, did mess up Devon's performance. "Bradley was landing with his head before he landed a punch," Cunningham said.
"The butts interrupted the flow and rhythm of the whole fight." Cunningham certainly has no love for ref Garza, who he said he warned before the bout that Bradley was something of a billy goat. "I knew I had a problem with him (before the match)," he said.
That said, Cunningham has zero doubt his kid will be back on top. He knows there won't be an immediate rematch, but he'd game for a redo. "It is unfinished business," he said.
Cunningham said Alexander on Sunday was disappointed, and is wearing some war wounds. But all those, he said, came from butts, not punches. "We are gonna regroup," Cunningham said. "My kid is 23. He's only gonna get better."
Follow Editor Mike on Twitter https://twitter.com/#!/Woodsy1069
2015 Fight of the Year – Francisco Vargas vs Takashi Miura
The WBC World Super Featherweight title bout between Francisco Vargas and Takashi Miura came on one of the biggest boxing stages of 2015, as the bout served as the HBO pay-per-view's co-main event on November 21st, in support of Miguel Cotto vs Saul Alvarez.
Miura entered the fight with a (29-2-2) record and he was making the fifth defense of his world title, while Vargas entered the fight with an undefeated mark of (22-0-1) in what was his first world title fight. Both men had a reputation for all-out fighting, with Miura especially earning high praise for his title defense in Mexico where he defeated Sergio Thompson in a fiercely contested battle.
The fight started out hotly contested, and the intensity never let up. Vargas seemed to win the first two rounds, but by the fourth round, Miura seemed to pull ahead, scoring a knock-down and fighting with a lot of confidence. After brawling the first four rounds, Miura appeared to settle into a more technical approach. Rounds 5 and 6 saw the pendulum swing back towards Vargas, as he withstood Miura's rush to open the fifth round and the sixth round saw both men exchanging hard punches.
The big swinging continued, and though Vargas likely edged Miura in rounds 5 and 6, Vargas' face was cut in at least two spots and Miura started to assert himself again in rounds 7 and 8. Miura was beginning to grow in confidence while it appeared that Vargas was beginning to slow down, and Miura appeared to hurt Vargas at the end of the 8th round.
Vargas turned the tide again at the start of the ninth round, scoring a knock down with an uppercut and a straight right hand that took Miura's legs and sent him to the canvas. Purely on instinct, Miura got back up and continued to fight, but Vargas was landing frequently and with force. Referee Tony Weeks stepped in to stop the fight at the halfway point of round 9 as Miura was sustaining a barrage of punches.
Miura still had a minute and a half to survive if he was going to get out of the round, and it was clear that he was not going to stop fighting.
A back and forth battle of wills between two world championship level fighters, Takashi Miura versus "El Bandido" Vargas wins the 2015 Fight of the Year.
WATCH RELATED VIDEOS ON BOXINGCHANNEL.TV
Jan 9 in Germany – Feigenbutz and De Carolis To Settle Score
This coming Saturday, January 9th, the stage is set at the Baden Arena in Offenburg, Germany for a re-match between Vincent Feigenbutz and Giovanni De Carolis. The highly anticipated re-match is set to air on SAT.1 in Germany, and Feigenbutz will once again be defending his GBU and interim WBA World titles at Super Middleweight.
The first meeting between the two was less than three months ago, on October 17th and that meeting saw Feigenbutz controversially edge De Carolis on the judge's cards by scores of (115-113, 114-113 and 115-113). De Carolis scored a flash knock down in the opening round, and he appeared to outbox Feigenbutz in the early going, but the 20 year old German champion came on in the later rounds.
The first bout is described as one of the most crowd-pleasing bouts of the year in Germany, and De Carolis and many observers felt that the Italian had done enough to win.
De Carolis told German language website RAN.DE that he was more prepared for the re-match, and that due to the arrogance Feigenbutz displayed in the aftermath of the first fight, he was confident that he had won over some of the audience. Though De Carolis fell short of predicting victory, he promised a re-vamped strategy tailored to what he has learned about Feigenbutz, whom he termed immature and inexperienced.
The stage is set for Feigenbutz vs De Carolis 2, this Saturday January 9th in Offenburg, Germany. If you can get to the live event do it, if not you have SAT.1 in Germany airing the fights, and The Boxing Channel right back here for full results.
2015 Knock Out of the Year – Saul Alvarez KO's James Kirkland
On May 9th of 2015, Saul "Canelo" Alvarez delivered a resonant knock-out of James Kirkland on HBO that wins the 2015 KO of the Year.
The knock-out itself came in the third round, after slightly more than two minutes of action. The end came when Alvarez delivered a single, big right hand that caught Kirkland on the jaw and left him flat on his back after spinning to the canvas.Alvarez was clearly the big star heading into the fight. The fight was telecast by HBO for free just one week after the controversial and disappointing Floyd Mayweather Jr. and Manny Pacquiao fight, and Alvarez was under pressure to deliver the type of finish that people were going to talk about. Kirkland was happy to oblige Alvarez, taking it right to Alvarez from the start. Kirkland's aggression saw him appear to land blows that troubled the young Mexican in the early going. Alvarez played good defense, and he floored Kirkland in the first round, displaying his power and his technique in knocking down an aggressive opponent.
However, Kirkland kept coming at Alvarez and the fight entered the third round with both men working hard and the feeling that the fight would not go the distance. Kirkland continued to move forward, keeping "Canelo" against the ropes and scoring points with a barrage of punches while looking for an opening.
At around the two minute mark, Alvarez landed an uppercut that sent Kirkland to the canvas again. Kirkland got up, but it was clear that he did not have his legs under him. Kirkland was going to try to survive the round, but Alvarez had an opportunity to close out the fight. The question was would he take it?
Alvarez closed in on Kirkland, putting his opponent's back to the ropes. Kirkland was hurt, but he was still dangerous, pawing with punches and loading up for one big shot.
But it was the big shot "Canelo" threw that ended the night. Kirkland never saw it coming, as he was loading up with a huge right hand of his own. The right Alvarez threw cracked Kirkland in the jaw, and his eyes went blank. His big right hand whizzed harmlessly over the head of a ducking Alvarez, providing the momentum for the spin that left Kirkland prone on the canvas.
Saul "Canelo" Alvarez went on to defeat Miguel Cotto in his second fight of 2015 and he is clearly one of boxing's biggest stars heading into 2016. On May 9th Alvarez added another reel to his highlight film when he knocked out James Kirkland with the 2015 "Knock Out of the Year".
Photo by naoki fukuda