RASKIN'S RANTS: From Alphabet Soup To Alvarez Scoop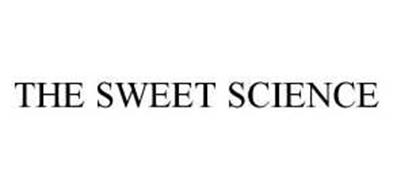 This idea may catch fire. Banish the belts. Or at least diminish their prevalence. What, you going to tell me if these guys didn't fight for that belt, you would not have watched? (Hogan)
On the heels of Monday's gargantuan running diary here on TheSweetScience.com, I'm going the opposite of gargantuan with the weekly mini mailbag. The most interesting question I received all week came via Twitter, so here's the quick question (which was spread across two tweets), followed by my response, then we'll get to the Rants:
If HBO hates ABC belts, why not institute a policy that no one who holds belts can fight on HBO? Such a policy would kill the alphabet groups overnight. Fighters want HBO exposure and money.
—@TehranLaat
Tehran (I'm not sure if that's your first name, but I'll pretend it is for mailbag purposes),
This is a fascinating idea you've proposed. It would be the perfect ironic twist ending for the alphabet groups' grip on our sport: The very network programmers who aided their rise to power out of a blind desire to bill as many of their televised fights as possible as "championship" fights would end up being the ones who destroy the alphabets. And I think it would work—maybe not overnight, but if the alphabets couldn't get any sanctioning fees from any HBO (or Showtime) caliber fighters, they'd eventually have to close up shop. And let's face it, if HBO and Showtime instituted such a policy, every single fighter would pick the money over the belt. It's impossible to envision any exceptions.
However, I don't see it happening under the current regimes. You can sense clearly that the HBO broadcasters hate the alphabet groups and their belts and shenanigans, but it's also clear that there are people behind the scenes forcing them to acknowledge who has a belt and who doesn't. Max Kellerman reveals that, in not so many words, every time he has to explain the graphic showing the top fighters in a division. I can't read the minds of the people in charge, but it seems the same short-sighted and misguided philosophy that governed boxing programming 30 years ago—that the public wants to see title fights, no matter the validity of the title—still exists.
We all know that getting rid of the alphabet boys won't solve all of boxing's problems. But it would be a heck of a start. I love your idea, and I hope somebody with the power to implement it reads this mailbag and considers being the revolutionary who is remembered fondly for eradicating the alphabet leeches.
• I understand PETA was protesting in front of Mike Tyson's house after the first episode of Taking On Tyson aired two Sundays ago. If they were protesting the show on the grounds that it's painfully boring, then that's one protest I can get behind. Seriously, I lasted less than 10 minutes before I had to turn it off. Sorry, Mike.
• Random observation: Erik Morales is starting to look like Robert DeNiro: http://ih.constantcontact.com/fs052/1102226479292/img/329.jpg
• Another random observation based on an image I saw last week: There's definitely still a market for Cosmo Kramer and Frank Costanza's male undergarment invention: http://fightnews.com/Boxing/31210gh00t2.jpg
• With no ESPN2, no Telemundo, and no Telefutura, what was I supposed to do last Friday night and Saturday morning, spend time with my family? And don't even try to tell me that Michael Grant vs. Tye Fields on pay-per-view was an option I should have considered.
• I have to admit, actually, the Grant-Fields knockout (thank you, YouTube) was worth two minutes of my time. It was actually kind of nice to hear Bobby Czyz's voice, plus I got a huge kick out of hearing Jim Thomas yelling to Grant, "You're back, baby!" after the win. Even in today's atrocious heavyweight division, a win over Tye Fields does not earn one "back" status.
• I like the idea Main Events is floating of Zab Judah vs. Juan Manuel Marquez. Hey, I'd rather Marquez stay at 135 and defend the world championship against a worthy guy like Brandon Rios or Humberto Soto, but if the Top Rank-Golden Boy feud prevents those fights from happening and Marquez decides he wants to move to 140, a Judah fight is interesting. And both have enough name recognition that it would do okay on pay-per-view or draw a strong rating on HBO.
• Speaking of the thin line between what belongs on pay-per-view and what belongs on HBO, I'm not crazy about this talk of Saul Alvarez going to PPV for his next fight. This isn't the right time to limit his audience, provided HBO has a date available in May or June.
• Did I miss something, or was there not a word of God talk from Roy Jones this past Saturday night? I wonder if one of the higher-ups at HBO had a talk with Roy, or if he just respects Sergio Martinez so much that he decided to actually give Martinez credit for his own hard work instead of insulting Martinez by shifting the credit to a higher power.
• Of all the ideas for a serious challenge for Martinez in the next year or so, my favorite is Jim Lampley's suggestion that "Maravilla" take on Andre Ward after the Super Six is complete. That would be a fascinating fight, and Ward is a small super middle so I'm sure a catchweight could be arranged if necessary.
• Congratulations to Lou DiBella on an outstanding Saturday night at Foxwoods, featuring Martinez's impressive victory and a dramatic kayo for Andy Lee. But let's all bear in mind that when Lou calls Martinez the best fighter in the world, his is not exactly an unbiased perspective. It would take a VERY short memory to rank Martinez above Manny Pacquiao, pound-for-pound. Martinez isn't getting to number one until Manny loses, plain and simple.
Eric Raskin can be contacted at RaskinBoxing@yahoo.com. You can follow him on Twitter @EricRaskin and listen to new episodes of his podcast, Ring Theory, at http://ringtheory.podbean.com.
2015 Fight of the Year – Francisco Vargas vs Takashi Miura
The WBC World Super Featherweight title bout between Francisco Vargas and Takashi Miura came on one of the biggest boxing stages of 2015, as the bout served as the HBO pay-per-view's co-main event on November 21st, in support of Miguel Cotto vs Saul Alvarez.
Miura entered the fight with a (29-2-2) record and he was making the fifth defense of his world title, while Vargas entered the fight with an undefeated mark of (22-0-1) in what was his first world title fight. Both men had a reputation for all-out fighting, with Miura especially earning high praise for his title defense in Mexico where he defeated Sergio Thompson in a fiercely contested battle.
The fight started out hotly contested, and the intensity never let up. Vargas seemed to win the first two rounds, but by the fourth round, Miura seemed to pull ahead, scoring a knock-down and fighting with a lot of confidence. After brawling the first four rounds, Miura appeared to settle into a more technical approach. Rounds 5 and 6 saw the pendulum swing back towards Vargas, as he withstood Miura's rush to open the fifth round and the sixth round saw both men exchanging hard punches.
The big swinging continued, and though Vargas likely edged Miura in rounds 5 and 6, Vargas' face was cut in at least two spots and Miura started to assert himself again in rounds 7 and 8. Miura was beginning to grow in confidence while it appeared that Vargas was beginning to slow down, and Miura appeared to hurt Vargas at the end of the 8th round.
Vargas turned the tide again at the start of the ninth round, scoring a knock down with an uppercut and a straight right hand that took Miura's legs and sent him to the canvas. Purely on instinct, Miura got back up and continued to fight, but Vargas was landing frequently and with force. Referee Tony Weeks stepped in to stop the fight at the halfway point of round 9 as Miura was sustaining a barrage of punches.
Miura still had a minute and a half to survive if he was going to get out of the round, and it was clear that he was not going to stop fighting.
A back and forth battle of wills between two world championship level fighters, Takashi Miura versus "El Bandido" Vargas wins the 2015 Fight of the Year.
WATCH RELATED VIDEOS ON BOXINGCHANNEL.TV
Jan 9 in Germany – Feigenbutz and De Carolis To Settle Score
This coming Saturday, January 9th, the stage is set at the Baden Arena in Offenburg, Germany for a re-match between Vincent Feigenbutz and Giovanni De Carolis. The highly anticipated re-match is set to air on SAT.1 in Germany, and Feigenbutz will once again be defending his GBU and interim WBA World titles at Super Middleweight.
The first meeting between the two was less than three months ago, on October 17th and that meeting saw Feigenbutz controversially edge De Carolis on the judge's cards by scores of (115-113, 114-113 and 115-113). De Carolis scored a flash knock down in the opening round, and he appeared to outbox Feigenbutz in the early going, but the 20 year old German champion came on in the later rounds.
The first bout is described as one of the most crowd-pleasing bouts of the year in Germany, and De Carolis and many observers felt that the Italian had done enough to win.
De Carolis told German language website RAN.DE that he was more prepared for the re-match, and that due to the arrogance Feigenbutz displayed in the aftermath of the first fight, he was confident that he had won over some of the audience. Though De Carolis fell short of predicting victory, he promised a re-vamped strategy tailored to what he has learned about Feigenbutz, whom he termed immature and inexperienced.
The stage is set for Feigenbutz vs De Carolis 2, this Saturday January 9th in Offenburg, Germany. If you can get to the live event do it, if not you have SAT.1 in Germany airing the fights, and The Boxing Channel right back here for full results.
2015 Knock Out of the Year – Saul Alvarez KO's James Kirkland
On May 9th of 2015, Saul "Canelo" Alvarez delivered a resonant knock-out of James Kirkland on HBO that wins the 2015 KO of the Year.
The knock-out itself came in the third round, after slightly more than two minutes of action. The end came when Alvarez delivered a single, big right hand that caught Kirkland on the jaw and left him flat on his back after spinning to the canvas.Alvarez was clearly the big star heading into the fight. The fight was telecast by HBO for free just one week after the controversial and disappointing Floyd Mayweather Jr. and Manny Pacquiao fight, and Alvarez was under pressure to deliver the type of finish that people were going to talk about. Kirkland was happy to oblige Alvarez, taking it right to Alvarez from the start. Kirkland's aggression saw him appear to land blows that troubled the young Mexican in the early going. Alvarez played good defense, and he floored Kirkland in the first round, displaying his power and his technique in knocking down an aggressive opponent.
However, Kirkland kept coming at Alvarez and the fight entered the third round with both men working hard and the feeling that the fight would not go the distance. Kirkland continued to move forward, keeping "Canelo" against the ropes and scoring points with a barrage of punches while looking for an opening.
At around the two minute mark, Alvarez landed an uppercut that sent Kirkland to the canvas again. Kirkland got up, but it was clear that he did not have his legs under him. Kirkland was going to try to survive the round, but Alvarez had an opportunity to close out the fight. The question was would he take it?
Alvarez closed in on Kirkland, putting his opponent's back to the ropes. Kirkland was hurt, but he was still dangerous, pawing with punches and loading up for one big shot.
But it was the big shot "Canelo" threw that ended the night. Kirkland never saw it coming, as he was loading up with a huge right hand of his own. The right Alvarez threw cracked Kirkland in the jaw, and his eyes went blank. His big right hand whizzed harmlessly over the head of a ducking Alvarez, providing the momentum for the spin that left Kirkland prone on the canvas.
Saul "Canelo" Alvarez went on to defeat Miguel Cotto in his second fight of 2015 and he is clearly one of boxing's biggest stars heading into 2016. On May 9th Alvarez added another reel to his highlight film when he knocked out James Kirkland with the 2015 "Knock Out of the Year".
Photo by naoki fukuda